This is a different kind of rice preparation with lots of different types of beans..This is a high protein dish.I added baby corn with it,so this is great for kids..I served this with South indian chicken fry and salad..It was a perfect lunch for me..so please try this and tell me how it came..
Ingrediants:
Basmati rice-2 cups(soaked for 30 min)
Baby corn-1 cup chopped
Peas-1/2 cup half cooked
Soya beans-1/2 cup half cooked
Double beans-1/2 cup half cooked
Tomato puree-1 cup
Onion-1 sliced
Green chilli-2
Soya sauce-1 tblspn
Red chilli powder-1 tblspn
Coriander powder(malli podi)-1 tblspn
Turmeric powder-1 tsp
Garam masala powder-1 tsp
Ghee-2 tblspn
Salt to taste
Coriander leaves for garnishing
Seasonings:
Saunf(sombu)-1 tsp
Cinnamon(pattai)-1 inch piece
Bay leaf(briyani leaf)-1
Cumin seeds(jeera)-1 tsp
Cardamom(yelakai)-2
Method:
In a pressure cooker add oil and heat it up…Add in the seasonings and fry for 30 sec.
Add in onions and fry for 3 min.now put in spices and mix well.pour in tomato puree and mix well.
Add in green chilli and cook till oil separates.Add in all beans and baby corn and mix well.Season with salt.
Add soya sauce and mix well.Put in the soaked rice and mix well.Add 3 cups of water(for every cup of rice add 1.5 cups of water) and bring that to boil.
Then simmer the flame and cover and pressure cook for 15-20 min.garnish with coriander leaves and mix well.
Serve with any side dish.
Pictorial: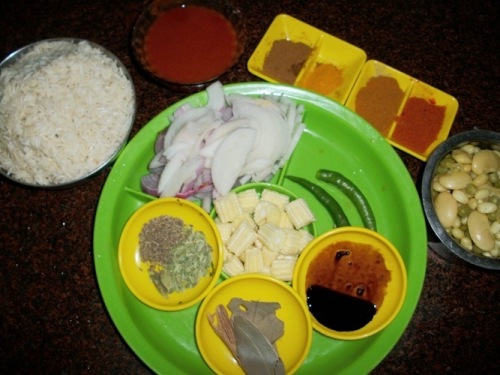 Ur ingrediants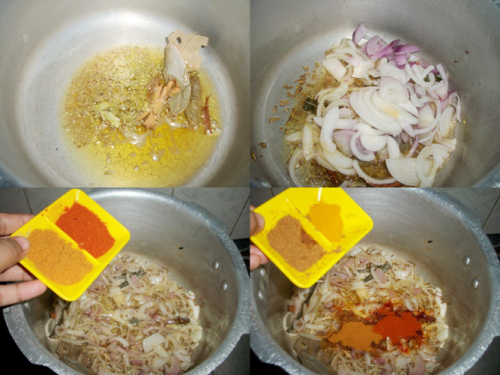 Crackle whole spices,add in onions and spice powders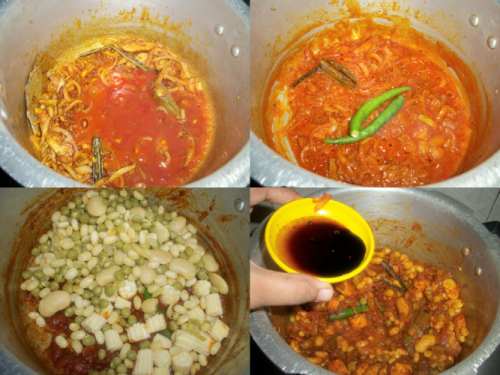 Add tomato puree and beans mix well..Pour in soya sauce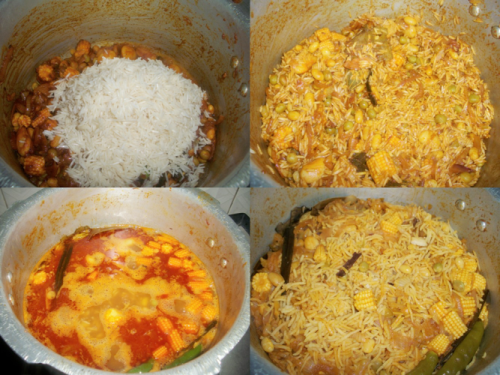 add rice and cook till done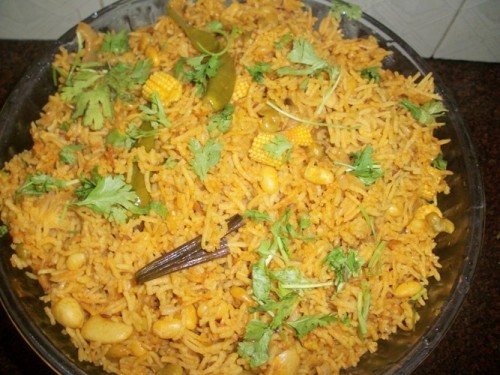 DONE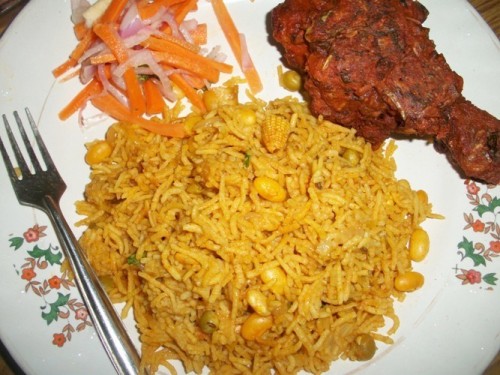 Yummy..ENJOY
I am Aarthi, a happy homemaker, mom of two beautiful girls, married to my high school sweet heart. My goal is to teach people that cooking can be way more easier and joyful than they think. Yummy Tummy features recipes all over the world with step wise pictures which surely shows the ease of cooking.