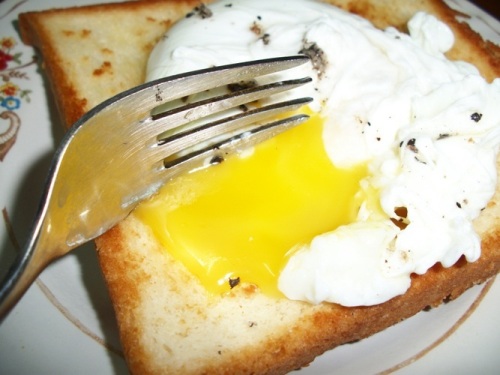 Poached Egg(look at the runny yolk)
How many love Poached egg..If you love runny egg yolks,you will love it..This is a little tricky recipe..But if you follow my step you could definetly make it..Poached egg is one of the basic for Egg Benedict(will put recipe soon)..This is one of the kids friendly recipe..So please try this and let me know what you think…
Ingrediants:
Egg-1
Salt to taste
Pepper to taste
Vinegar-1 tblspn
Method:
Heat water in a sauce pan till it reaches a good boil.Add vinegar and salt to the water.
Reduce the flame and keep it in simmer.
Crack a nice fresh egg in a small bowl and set it aside.
Take a wooden spoon and give a nice swirl to the water in the sauce pan.When it swirls nicely carefully drop the egg inside the sauce pan.
The egg will start swirling which makes the egg not settling and sticking at the bottom of the sauce pan.
The hot water will cook the egg in 1 ½ min.After that with a slotted spoon carefully take the egg out…and put it on a crispy toasted bread or bun.
Sprinkle some salt and pepper over it.And that is a perfectly poached egg..
Pictorial: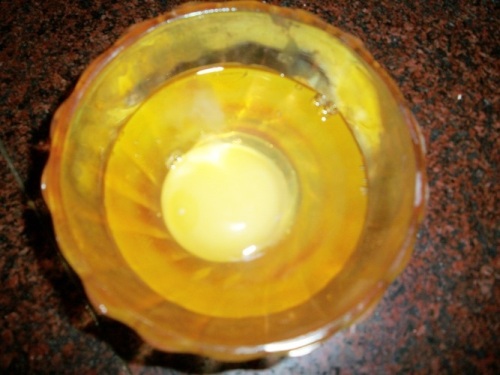 crack a nice fresh egg into a bowl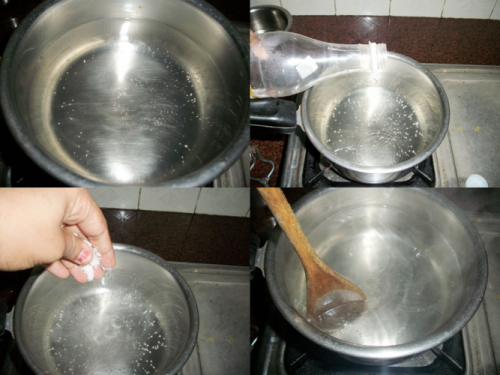 Bring water to boil and season with salt and vinegar..Give a nice swirl to the pan using a wooden spoon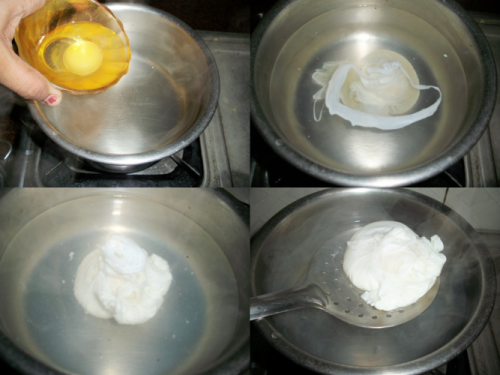 drop the egg into the pan…and let it cook for 11/2 min..remove using a slotted spoon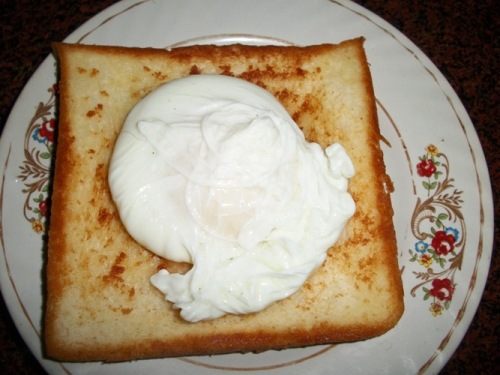 place over the nicely toasted bread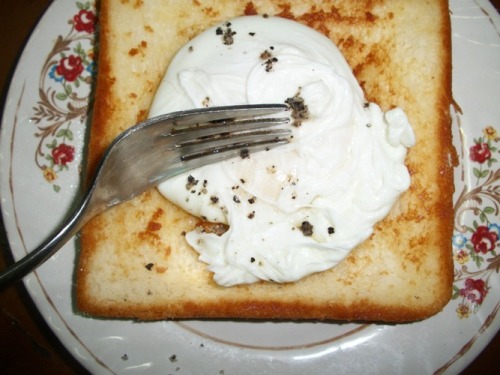 Season with salt and pepper..Crack open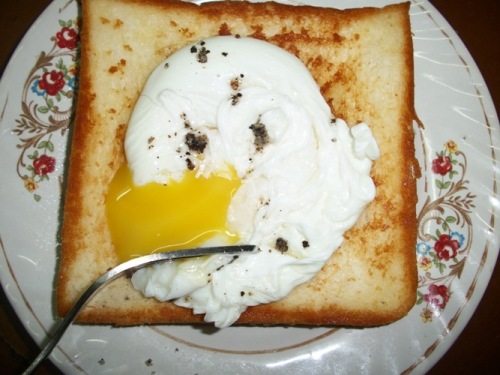 LOVELY…ENJOY
I am Aarthi, a happy homemaker, mom of two beautiful girls, married to my high school sweet heart. My goal is to teach people that cooking can be way more easier and joyful than they think. Yummy Tummy features recipes all over the world with step wise pictures which surely shows the ease of cooking.