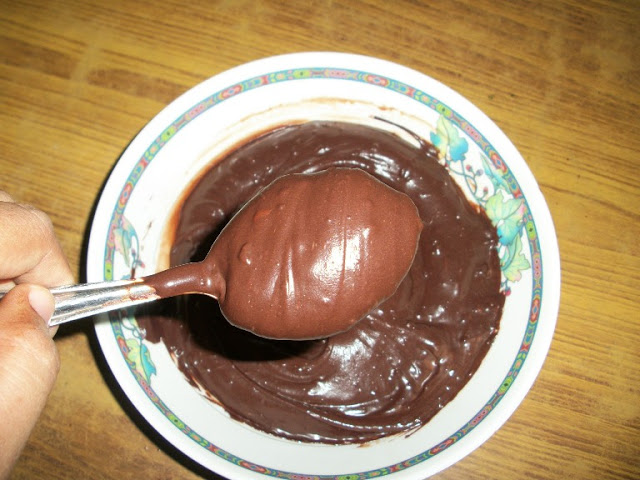 I love to frost cakes,cupcakes ,cookies……And the first choice of frosting will be always
Chocolate butter cream frosting
..It was my favorite one till I made this….
I was thinking a name for this frosting for such a while…But I didn't get a good addictive name..Then one fine day I realized that I am a Chocoholic(of course),And this frosting is specially made for me…So I thought why don't we name this as Chocoholic chocolate frosting…Hence the name…
If you are a chocoholic then this is for you,Yes this is the one,This is the frosting which you have been looking for such a long time..
If you try this frosting once..I bet you…You will never move again to any other thing..
Now I want to explain about this frosting to you…This is a Chocolate frosting which has chocolates in it and made with chocolates and is really really chocolaty…Ok enough chocolate explanations..
I want to tell you one thing…And this is to tempt you…This chocolaty beauty is frosted on another evil chocolaty beauty…Recipe will come soon..I welcome you if you can guess the name of that…
Now Jumping on to the recipe…
Ingrediants:
Dark Chocolate Chips/Any Dark Chocolate-350 grams
Milk-1 cup
Honey-1 tblspn
Vanilla-1 tsp
Method:
In a sauce pan add milk and vanilla essence…Heat it till the milk gets warmed….
Pour this over the chocolate chips…Let it sit for 1-2 min…
Whisk it together…Add in honey and mix well…
Beat together untill the chocolate melts..Set this fridge and whisk often..Chill this for 3-4 hours..
Chilli it until it reaches a spreadable consistency..
Use this to frost your favorite cakes…
Pictorial: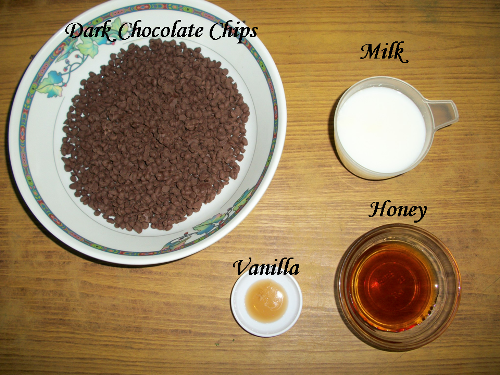 You need only simple and humble ingrediants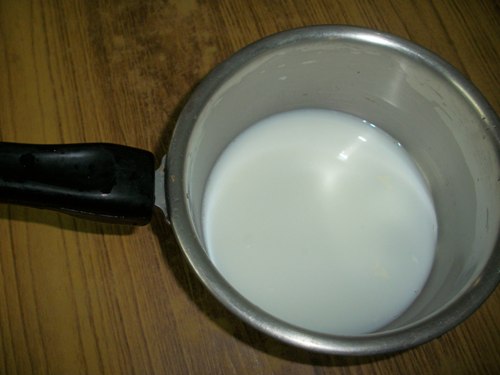 Take milk in your saucepan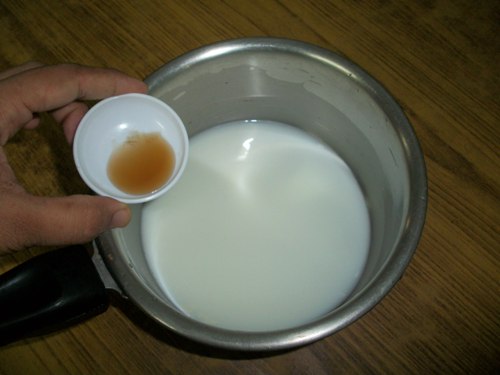 add in a dash of vanilla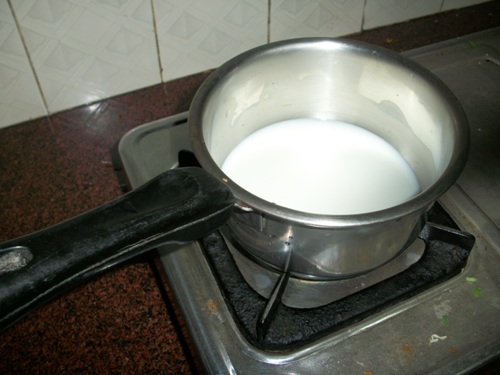 Heat it up till it gets warmed…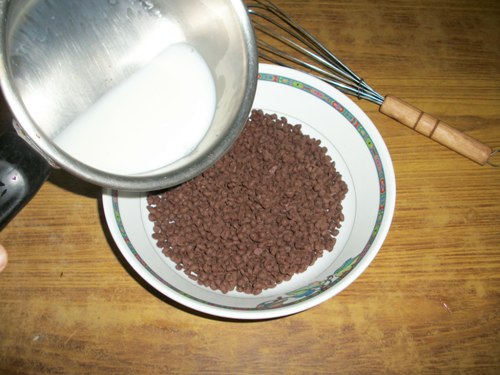 Pour this over the chocolate chips…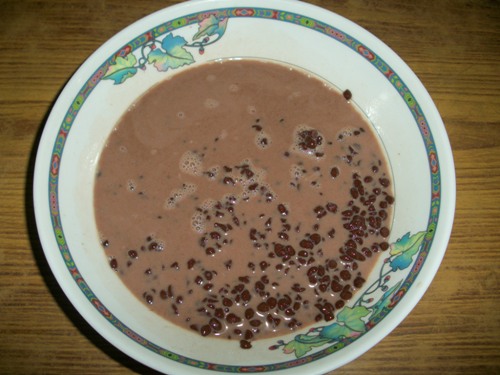 Let it sit for 1-2 mins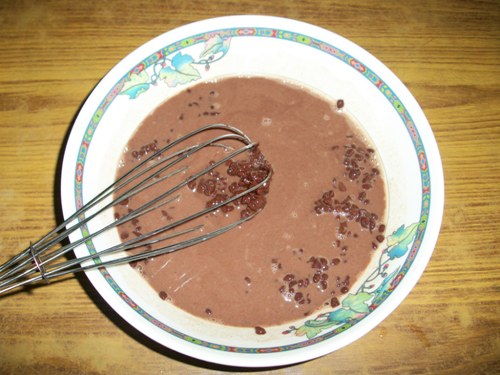 Whisk it together till smooth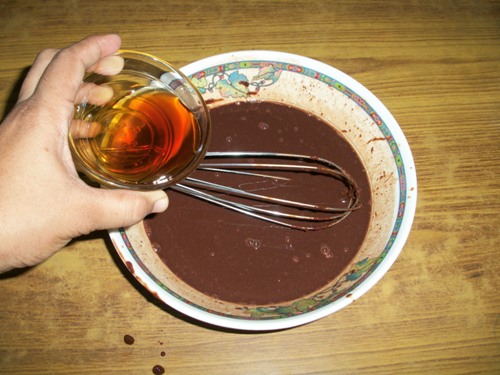 Add in honey and whisk well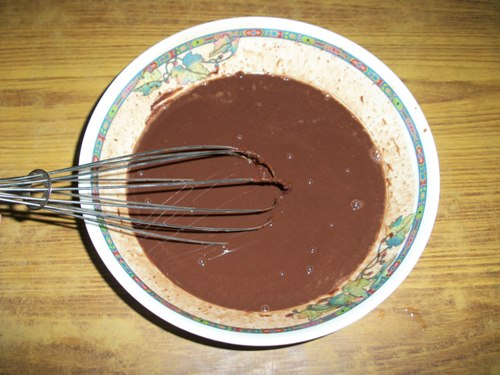 Looks so glossy and shiny…Set this in fridge and whisk often till it gets like………..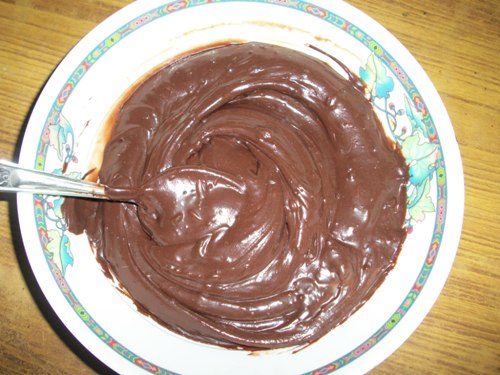 this…LOOK AT THIS…STUNNING…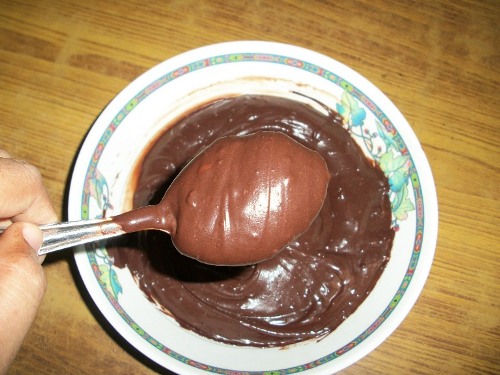 Take a spoonful and eat it.You can see that this is a big mouthful,But i can manage…..Save some for frosting cakes..