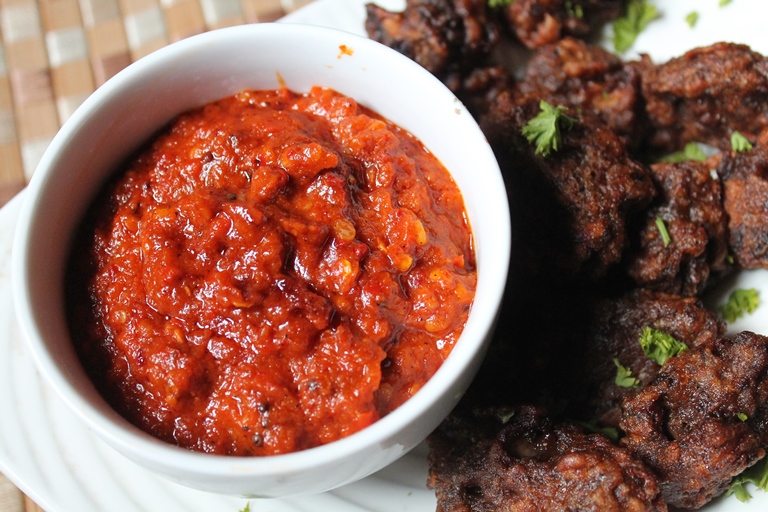 I had a dream on my mind, when i was going through my old post, i came across my green capsicum chutney. Suddenly i wanted to try out red capsicum chutney and yellow capsicum chutney and post it in my blog. And immediately i did that too. This is the red capsicum chutney recipe and yellow one will be posted soon.
Similar Recipes,
Green Capsicum Chutney
Onion Chutney
Beetroot Chutney
Chilli Garlic Chutney
Onion Tomato Chutney
Many More..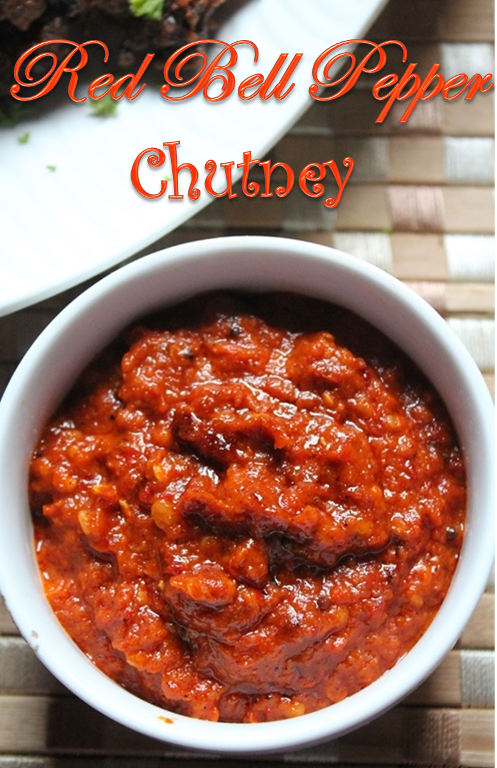 Hope you will give this a try and let me know how it turns out for you..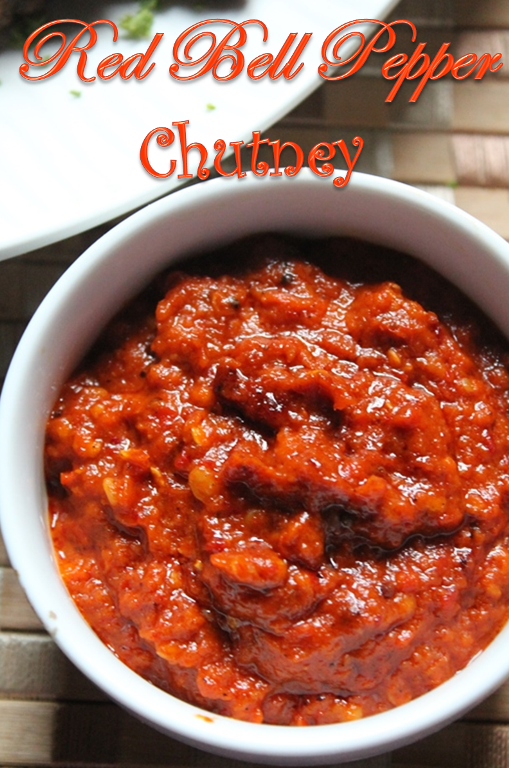 Preparation Time : 5 mins
Cooking Time : 15 to 20 mins
Serves : 4


Ingredients:
Red Capsicum – 1 cubed
Tomato – 1 large cubed
Garlic – 5 cloves peeled and chopped
Dry Red Chillies – 2 to 3
Salt to taste
Tamarind a small piece
Oil – 1 tblspn + 2 tblspn
Mustard Seeds / Kaduku – 1/2 tsp
Urad dal / Uludu Paruppu – 1/2 tsp
Method:
Heat 1 tblspn oil, fry chillies and garlic till golden. Remove to a blender.
In the same oil, fry capsicum and tomatoes. Cook till raw smell leaves away.
Take them in the same blender, add in salt and tamarind.
Puree smoothly.
Heat oil in a pan, add in mustard and urad dal. Add in pureed chutney and cook till oil separates.
Serve with dosa or idli.
Pictorial: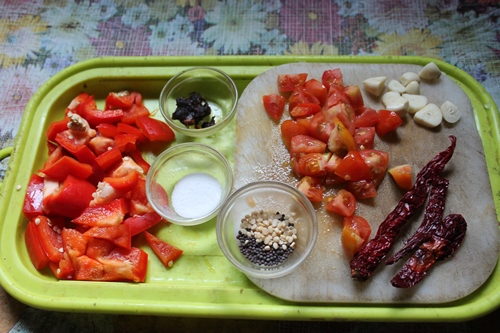 Take all your ingredients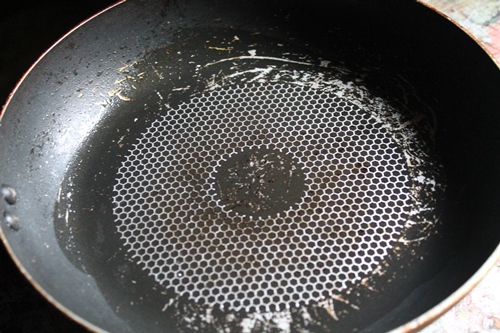 Heat oil in a pan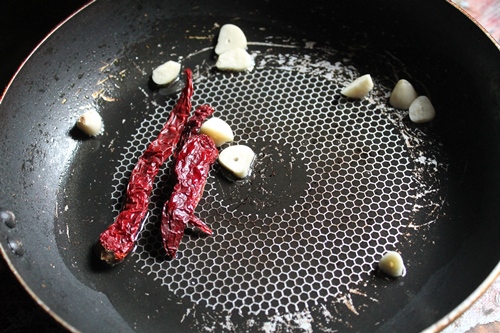 Add in dry red chillies and chopped garlic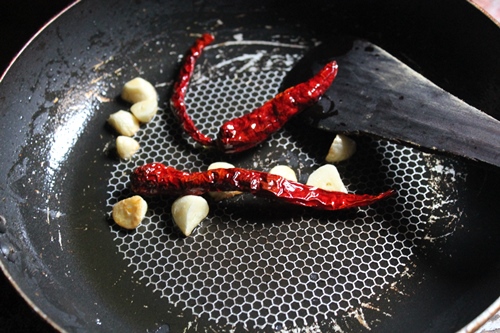 fry till golden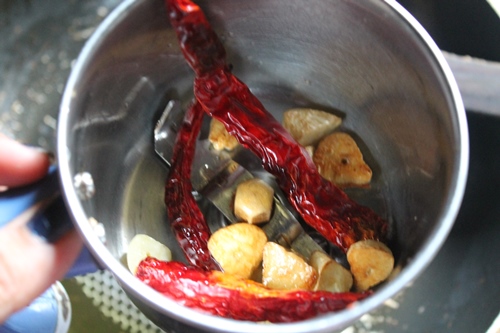 remove it to a blender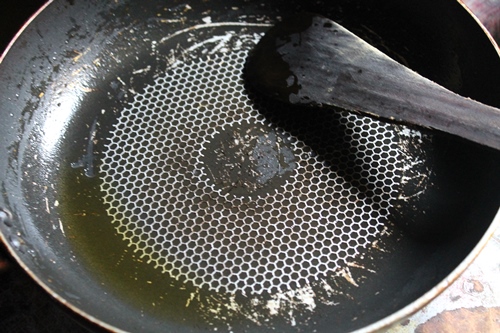 In the same oil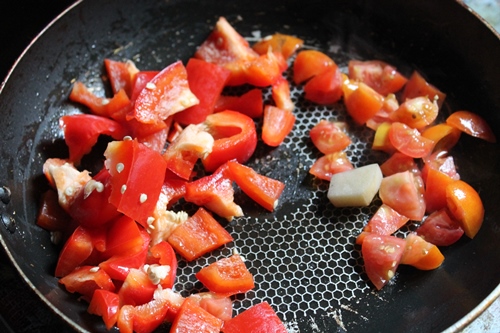 add in chopped capsicum and tomatoes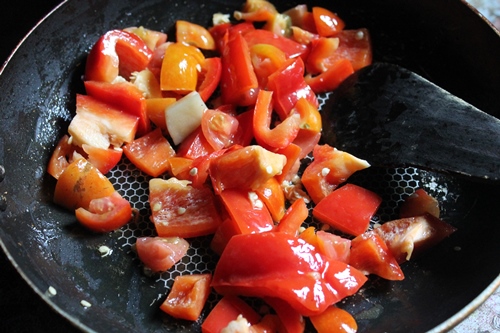 mix well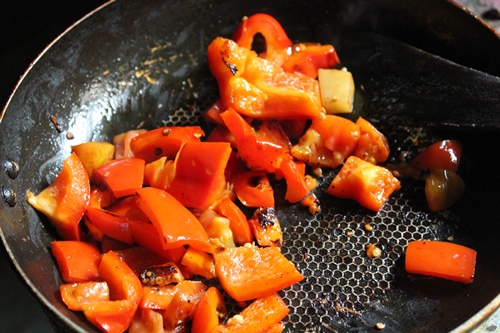 cook them till raw smell leaves from it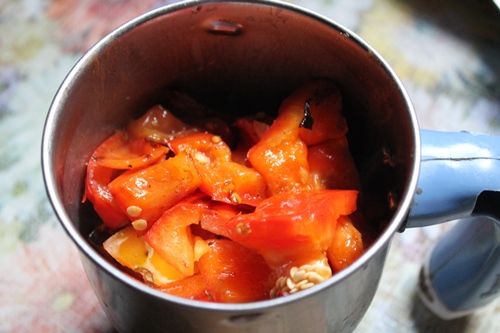 take them in the same blender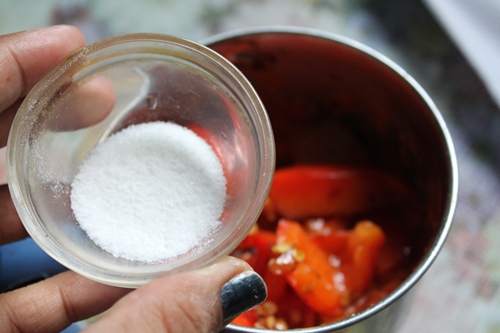 add in salt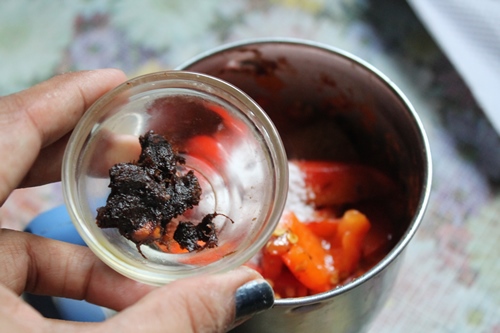 and tamarind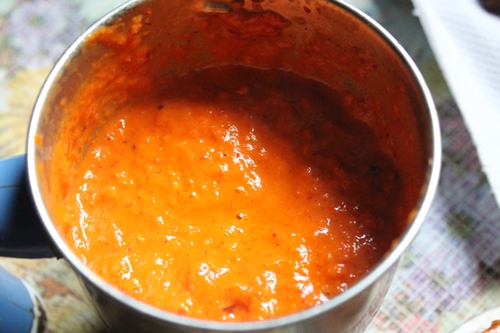 puree till smooth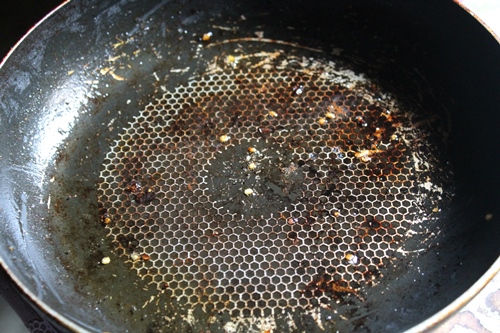 Now heat some more oil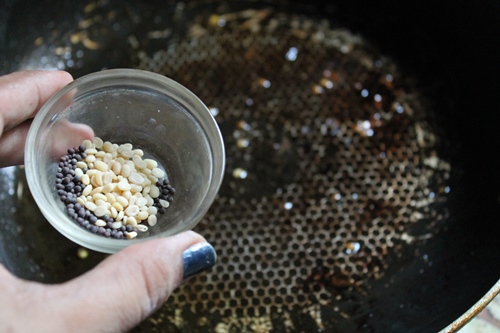 add in mustard and urad dal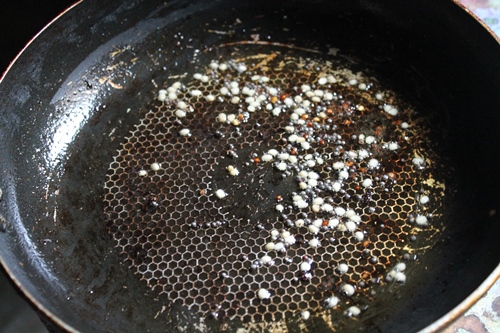 sizzle them for few mins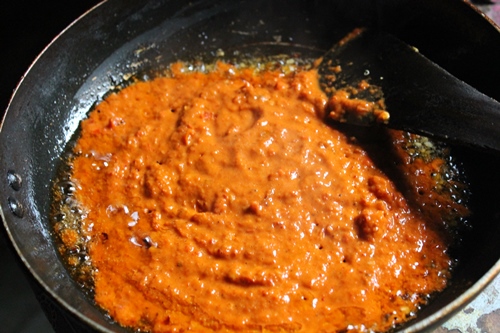 add in pureed chutney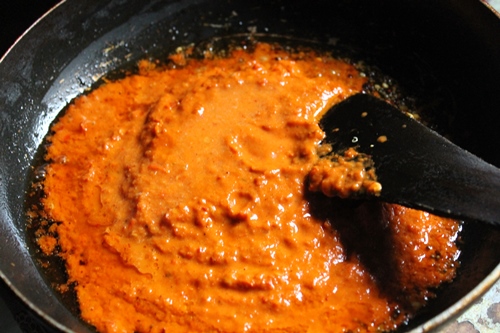 mix well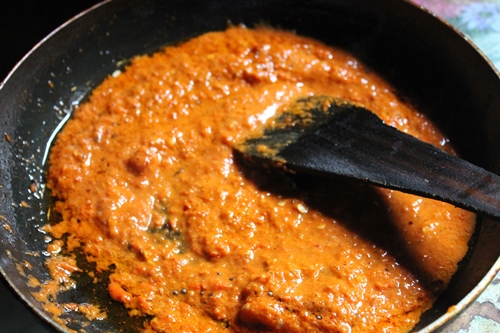 cook them till oil separates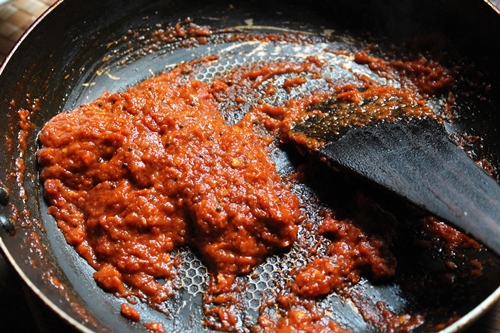 like this..the colour has darkened as well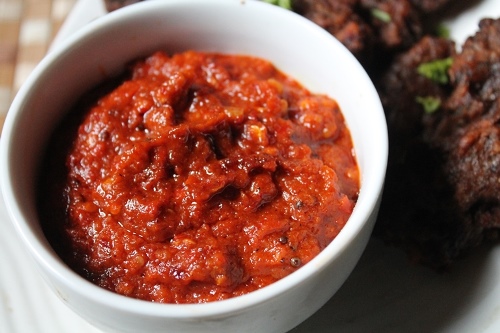 Serve
I am Aarthi, a happy homemaker, mom of two beautiful girls, married to my high school sweet heart. My goal is to teach people that cooking can be way more easier and joyful than they think. Yummy Tummy features recipes all over the world with step wise pictures which surely shows the ease of cooking.