Chilli chutney | Milagai Chutney is a spicy Indian condiment which is fiery and flavourful. This chilli garlic chutney is usually served with any breakfast dish including popular idli, dosa, paniyaram, masala dosa, pongal and vada.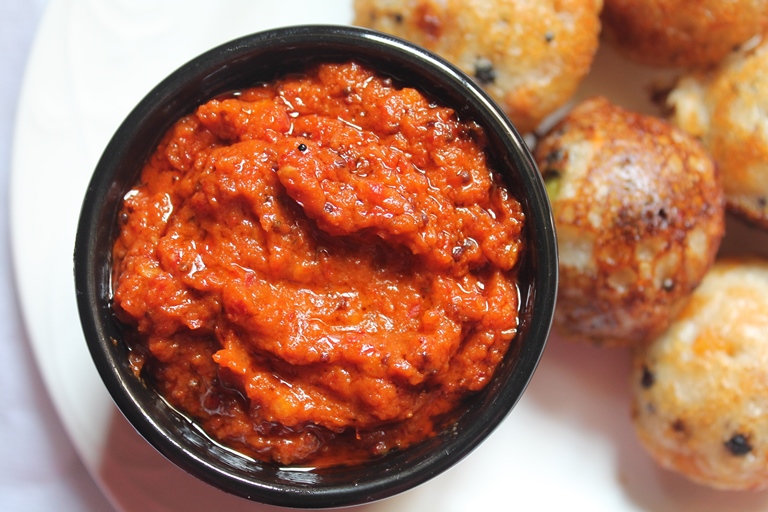 It's been a while since i posted any chutney recipe. I love trying different chutney recipes.
Chilli Garlic Chutney is for those spice lover and garlic lover. So it fits me perfectly. It is spicy tangy and very very garlicky. I love it so much, usually I make a jar of it every now and then and keep it in fridge and use as needed. This has very long shelf life as well. I served this with my egg paniyaram.
About Chilli Chutney Recipe
Chilli Chutney is one of the basic and popular chutney recipe. In the past chillies are either roasted in the coal till it is charred and then pounded with other stuff in a mortar and pestle. I have a fancier version of roasted tomato chutney.
Now we don't have that much time on hand. So make chutney faster and easier. This is one such recipe in which you take all ingredients and puree in a blender. Then cook that in gingelly oil. Gingelly oil in milagai chutney is really delicious since it adds a mild aroma to the chutney and it is one of the healthiest oil.
What is Chutney Recipe?
In Indian cuisines, chutney is a spread. Chutneys come in a variety of flavours including tomato relish, yoghurt or curd, cucumber, spicy coconut, spicy onion, or mint sauce.
Thogayal or thuvayal (Tamil) are preparations similar to chutney but with a pasty consistency in Tamil Nadu. Pacchadi is another name for it in Andhra Pradesh. It is also known as chammanthi in Kerala and tokku or pacchadi in Telangana. When the word chutney is used alone, it refers to thengai chutney, a coconut-based chutney.
Similar Recipes,
Capsicum Chutney
Onion Chutney
Beetroot Chutney
Ingredients for Chilli Chutney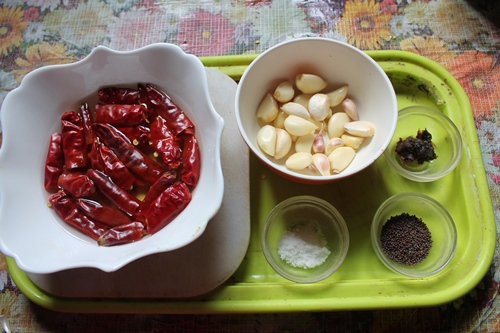 Red Chillies
Red chilli is an ingredient used to enhances the flavour and colour of food. It contains medicinal and homoeopathic properties. Chillies have a strong flavour so use it cautious. Also you can use fresh red chillies or in dry form as required.
Garlic
Garlic has a distinct, pungent flavour that, when raw, borders on spicy and, when cooked, borders on nutty. It loses its acrid raw flavour when dried and crushed into garlic powder, making it ideal for seasoning dishes.
Tamarind
Tamarind is essential ingredient in chilli chutney. Since it adds the essential tangy taste to the chutney. Lemon juice can be added in the chutney for tangy taste, but tamarind is used traditionally.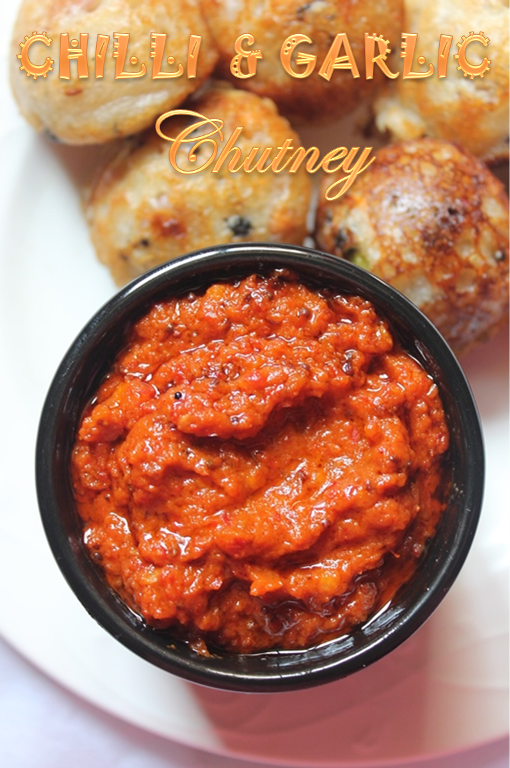 How to Make Milagai Chutney (Chilli Chutney)
Any chutney or condiment starts with sauteing ingredients together and then moves to grinding the ingredients. The texture of the chutney totally depends upon you. You can make it smooth of coarse as you prefer. Later the chutney gets a tempering.
Frying
Dry red chillies or fresh red chillies are sauted with garlic, onions(optional) till it gets nice colour. If you don't wish to fry the ingredients you can grind them and then cook them in the tempering oil.
Grinding
Using a food processor will give you coarse chutney while Indian blender will result in smooth puree. You can use the pulse option in the blender to make coarse puree.
Tempering
Tempering plays an important part in boosting the flavours of chutney. Use gingelly oil (indian sesame oil) for maximum flavour.
---
Storing & Shelf Life of Chilli Chutney
To extend the shelf life of chutney make sure you use minimum water when grinding. Even if you used extra water, make sure you cook them off in hot oil till oil separates. This helps to extend the shelf life of any chutney. Specially this milagai chutney | chilli chutney can be stored more than a week under refrigeration.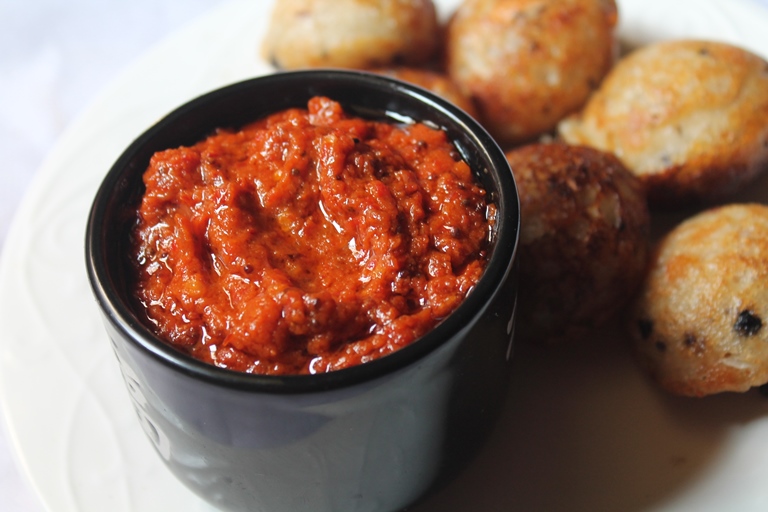 Recipe 1
Chilli Garlic Chutney Recipe
1)Soak dry red chillies in warm water for 10 mins.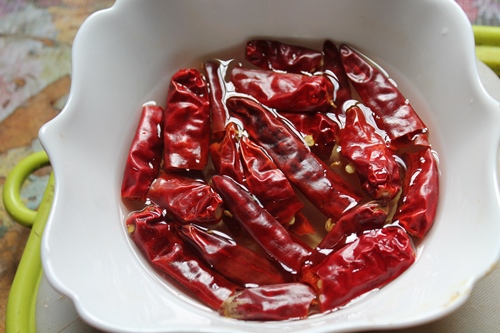 2)strain the water and add it in a blender. Add in garlic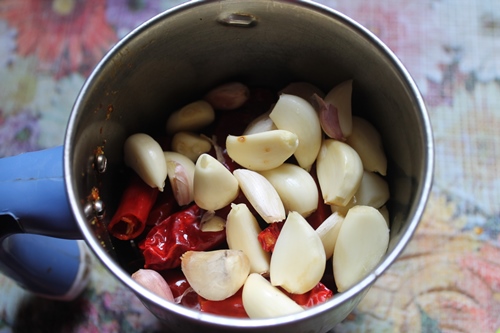 3)Add in tamarind.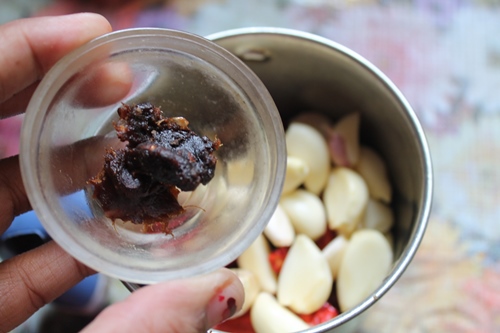 4)add salt.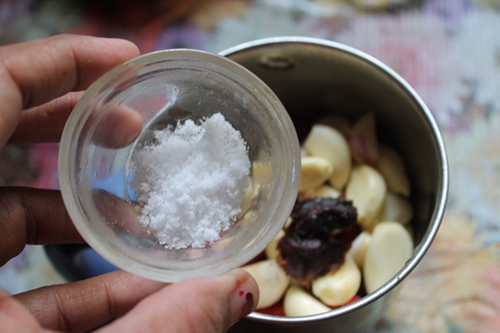 5)Pour water if needed and grind into a puree.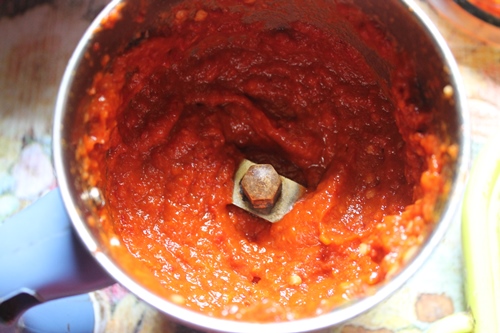 6)heat oil in a kadai and crackle some mustard seeds.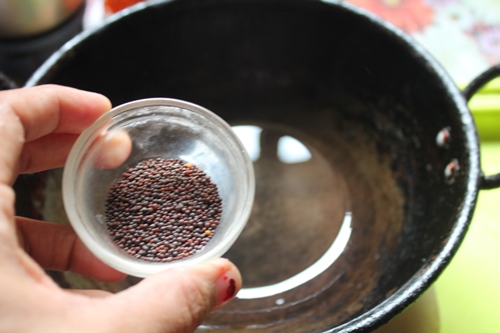 7)pour chutney in and cook.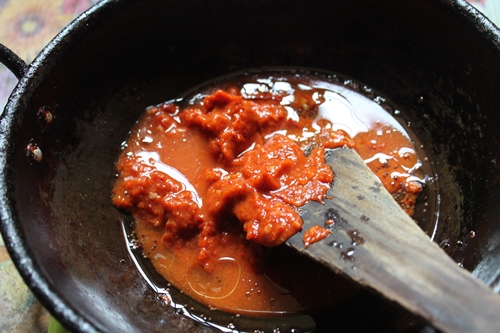 8)cook till thickened.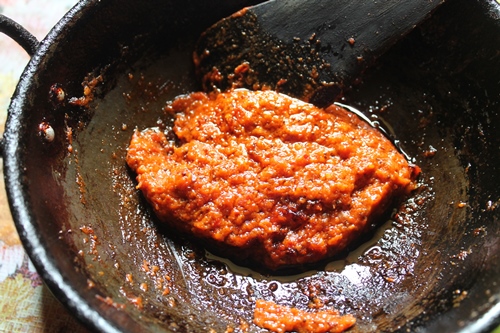 9)serve.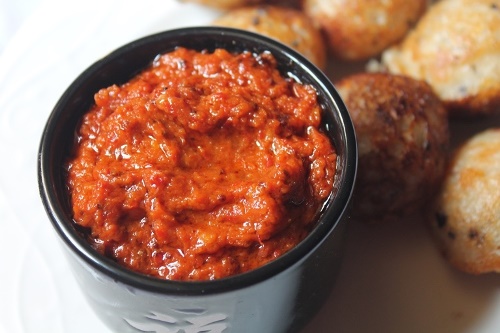 Recipe 2
Maharashtrian Red Chilli Chutney Recipe
Maharashtrian style red chilli chutney is a simple chutney recipe made using fresh red chillies and garlic. It has a simple seasoning over it and taste so delicious with idli or dosa. You can serve with paniyaram, sandwiches, deep fried snacks like samosa or bajji.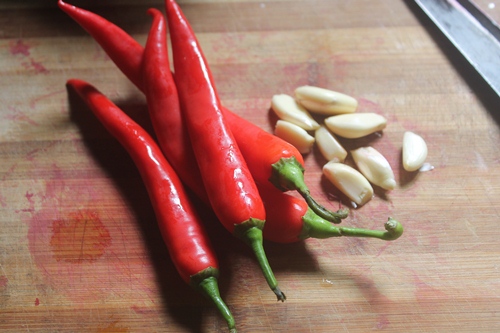 INGREDIENTS
5 Fresh Red Chilli
6 Garlic
Salt to taste
3 tbsp Oil
½ tsp mustard
¼ tsp asafeotida
METHOD
Take chilli, garlic in a blender and make it into a coarse puree. Transfer to a bowl and mix in salt.
Heat oil and crackle mustard and asafoetida. Pour this over chutney and mix. Serve
Recipe 3
Chilli Tomato Chutney Recipe
If you only have one tomato on hand, still you can make this chutney. You could add some garlic when grinding for more flavour. Also if you don't want the heat but colour, add kashmiri chilli powder instead.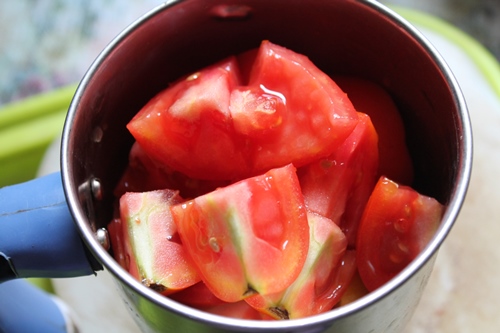 INGREDIENTS
1 Tomato
2 tsp chilli powder
Salt to taste
½ tsp sugar
a small piece tamarind
2 tbsp oil
½ tsp mustard
METHOD
Grind together tomatoes, chillies along with tamarind, sugar, and salt.
Cook that down in some oil. Tomato chilli chutney done.
Recipe 4
Chilli Lemon Chutney Recipe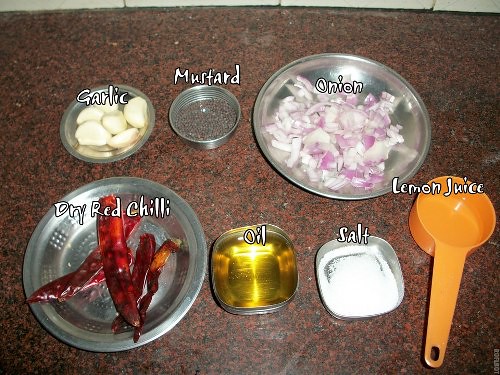 INGREDIENTS
5 dry red chillies
6 garlic
Salt to taste
3 tbsp lemon juice
For Tempering
1 onion
5 tbsp oil
½ tsp mustard
METHOD
Roast chillies and garlic in 1 tsp oil. take it in a blender and grind together with lemon juice and salt.
Heat oil in a pan, add mustard and let them sizzle. Add onions and fry till golden. pour this into the chutney and mix.
Recipe 5
Green Chilli Chutney Recipe
Green Chilli chutney is spicy yet so flavourful. This chutney is meant to have little more oil, because the oil cuts the heat and makes it enjoyable. You can make a huge batch of this and keep it in fridge and use it whenever you want.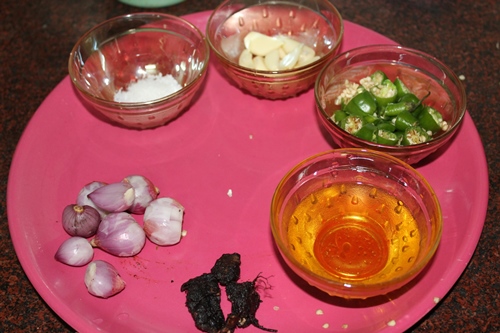 INGREDIENTS
10 Shallots
10 Garlic
10 Green Chilli
2 tbsp Tamarind Pulp
5 tbsp Oil
Salt to taste
METHOD
Heat oil in a kadai and shallots, garlic in it. Add in chopped green chilli and saute till they turn golden. Add in tamarind and salt.
Take this in a blender and puree it. Serve with dosa or idly.
Frequently Asked Questions? FAQ?
What is the difference between salsa and chutney?
Chutney is a condiment or side dish that is similar to salsa or a sweet relish. Chutneys are typically made with fruits, herbs, vegetables, or a combination of these ingredients. Most chutneys require a delicate balance of sweet, sour, and spicy flavours.
📖 Recipe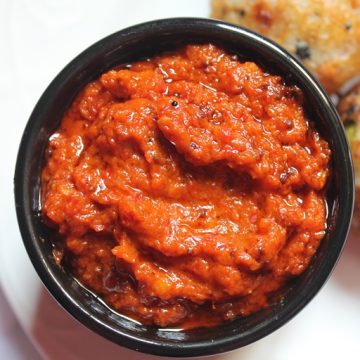 Chilli Chutney Recipe | Chilli Garlic Chutney Recipe | Milagai Chutney
Chilli Chutney Recipe with step by step pictures. This spicy chutney is very easy to prepare and it can be served with idli,doa or kuzhipaniyaram.
Print
Pin
Rate
Ingredients
12

Dry Red Chillies

15

cloves

Garlic

1

tbsp

Tamarind

Salt to taste

6

tbsp

Oil

Use gingelly oil

1

tsp

Mustard Seeds / Kaduku
Instructions
Soak dry red chillies in warm water for 10 mins.

Drain them, add it to a blender, along with garlic, tamarind, salt. Add very little water and make it into a fine puree.

Heat oil in a kadai. Add in mustard seeds and let it splatter.

Add in the chutney and cook on low heat till oil separates.

Serve with dosa, idli, kuzhipaniyaram.

You can store the leftover chutney in fridge and use upto 1 week.
Nutrition
Serving:
1
servings
|
Calories:
269
kcal
|
Carbohydrates:
18
g
|
Protein:
4
g
|
Fat:
22
g
|
Saturated Fat:
2
g
|
Polyunsaturated Fat:
6
g
|
Monounsaturated Fat:
14
g
|
Trans Fat:
0.1
g
|
Sodium:
15
mg
|
Potassium:
509
mg
|
Fiber:
3
g
|
Sugar:
9
g
|
Vitamin A:
1288
IU
|
Vitamin C:
198
mg
|
Calcium:
44
mg
|
Iron:
2
mg
Join us on Facebook
Follow us on Facebook
Share by Email
Share on Facebook
If you have any questions not covered in this post and if you need help, leave me a comment or mail me @[email protected] and I'll help as soon as I can.
Follow me on Instagram, Facebook,Pinterest ,Youtube and Twitter for more Yummy Tummy inspiration.
IF YOU MAKE THIS RECIPE OR ANYTHING FROM YUMMY TUMMY, MAKE SURE TO POST IT AND TAG ME SO I CAN SEE ALL OF YOUR CREATIONS!! #YUMMYTUMMYAARTHI AND @YUMMYTUMMYAARTHI ON INSTAGRAM!