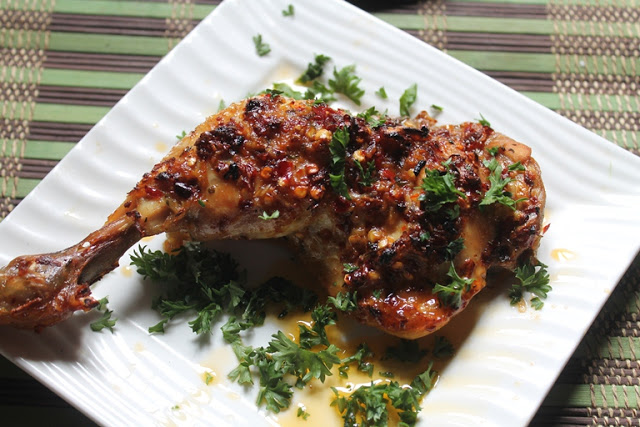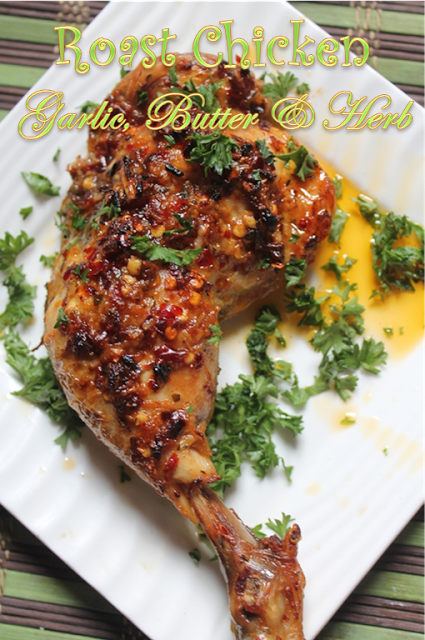 Hope you will give this a try and let me know how it turns out for you..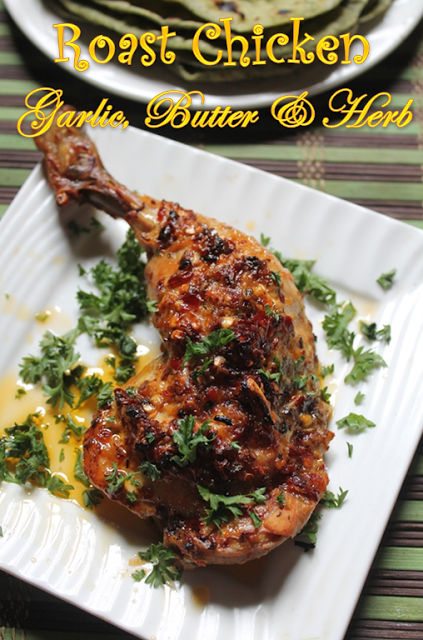 Preparation Time : 10 mins
Baking Time : 45 mins
Serves : 2
Ingredients:
Chicken Legs – 2
Unsalted Soft Butter – 4 tblspn
Garlic – 4 cloves grated
Red Chilli Flakes – 1 tblspn
Salt to taste
Italian Seasoning: 2 tsp or any herb
Method:
Preheat oven to 200 degree C.
Mix butter, garlic, chilli flakes, salt and herb well.
Place chicken in a foil lined baking sheet, spread butter on both sides of the chicken well.
Cover the chicken with the foil and bake for 30 mins.
Remove it from oven, open the foil, spoon the chicken with the butter. Bake for another 10 mins uncovered.Remove it from oven,
Now increase the oven temparature to 220 degree C. Bake for 5 mins.
Remove it and serve.

CHECK OUT THIS QUICK VIDEO:




Pictorial: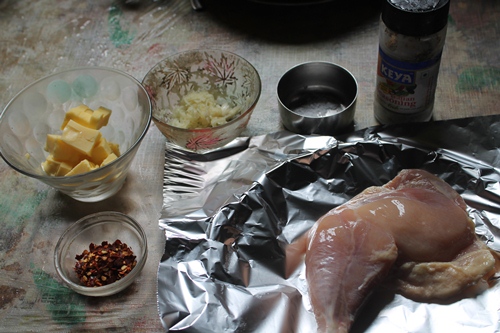 Take all your ingredients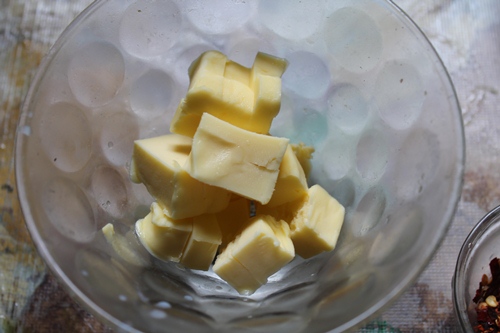 Take soft butter in a bowl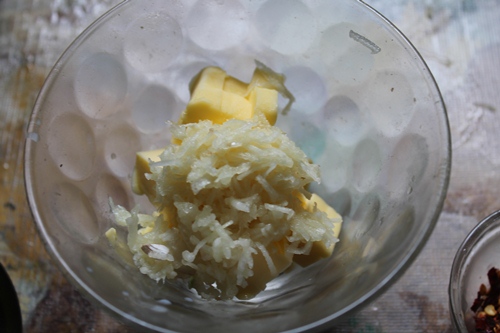 add in grated garlic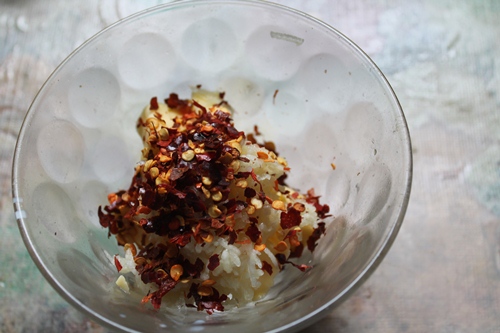 add in red chilli flakes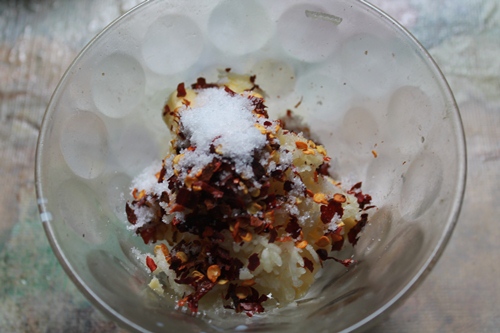 sprinkle some salt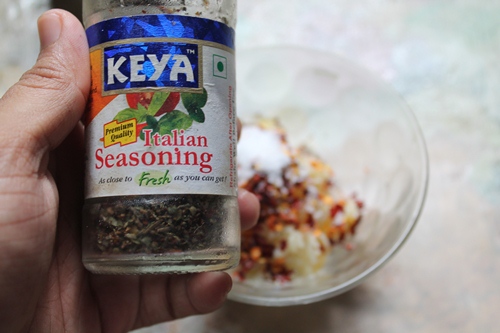 and some italian seasoning..you can add some oregano
or any herb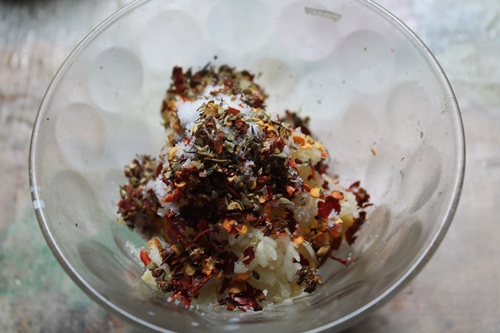 Add a generous amount in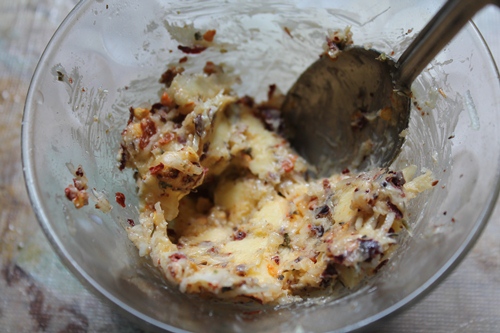 mix well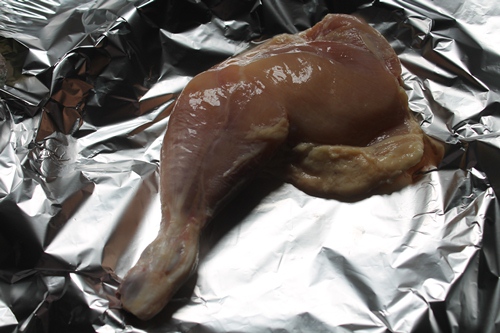 take your chicken and place it in a foil lined baking tray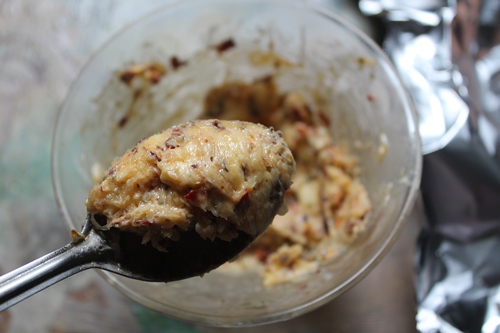 take some of the butter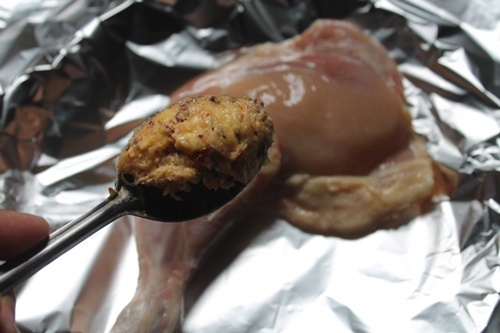 Spoon it over the chicken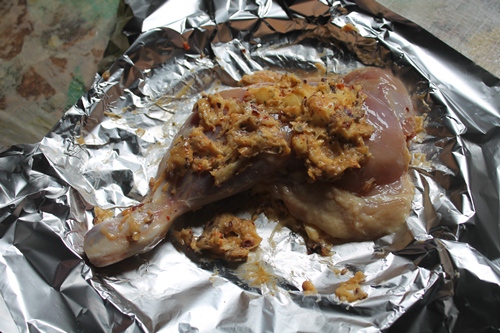 spread generously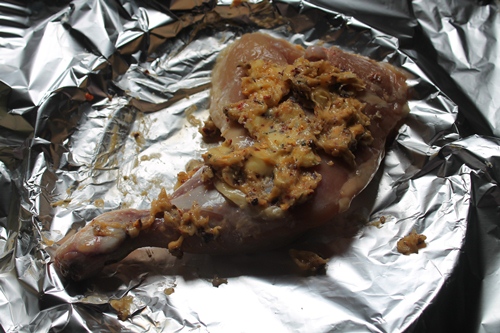 flip over and apply on the other side too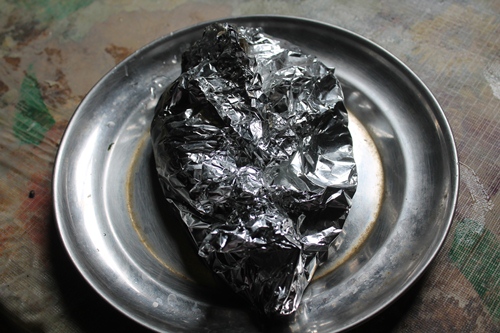 cover it tightly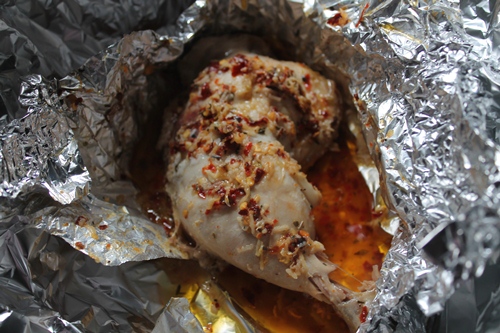 and bake them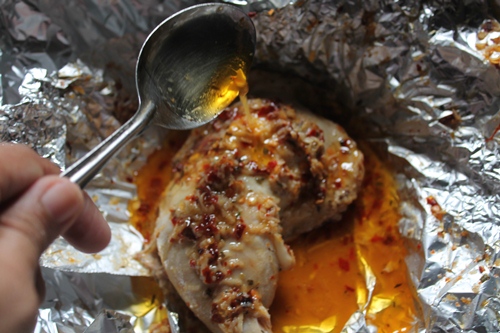 remove it and spoon some of the butter over it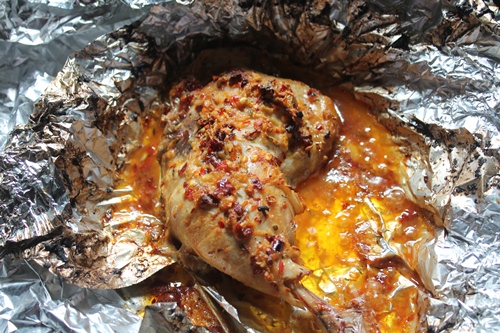 now bake uncovered for few mins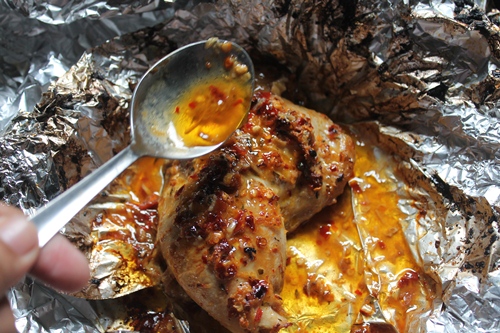 baste with the butter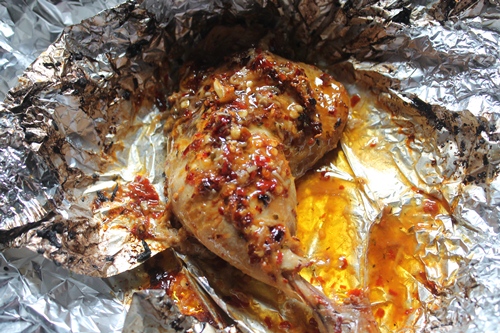 pop it in oven and bake for final few mins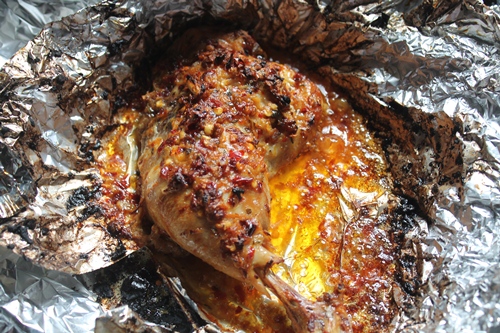 now it is well roasted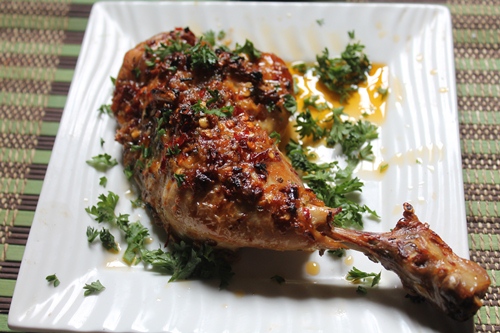 Serve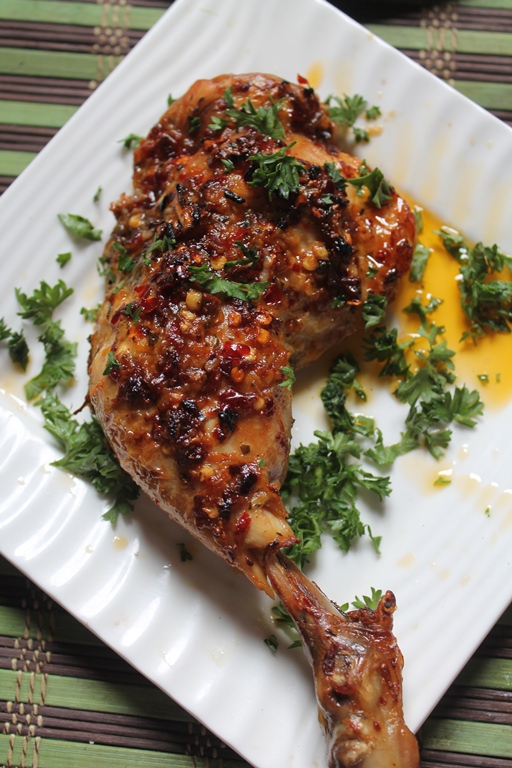 Serve with all the juices in the foil
I am Aarthi, a happy homemaker, mom of two beautiful girls, married to my high school sweet heart. My goal is to teach people that cooking can be way more easier and joyful than they think. Yummy Tummy features recipes all over the world with step wise pictures which surely shows the ease of cooking.