This is the savoury kozhukattai which i made today, i wanted to try a new version of kozhukattai since i have shared most of the traditional ones in this blog. I remembered that i had some red rice flour on hand, so i used that to make this one. I also made a khoya kozhukattai which i will share in my next post. This one makes a great after school snack for kids too..Hope you will give this a try and let me know how it turns out for you..
Roasted Red Rice Flour – 1 cup ( I used puttu flour)
Salt – 1 tsp
Water – 1.5 cup
Oil – 1 tblspn
Mustard Seeds / Kaduku – 1 tsp
Urad Dal / Ulundu Paruppu – 1 tsp
Dried Red Chillies – 2 cut into small pieces
Asafoetida / Hing / Kaya Podi a pinch
Curry leaves a sprig
Coriander Leaves a handful finely chopped
Heat oil in a pan, add in all seasoning ingredients and let them sizzle. Add in coriander leaves and give a quick toss.
Now add in water and salt. Bring it to a boil.
Once it boils add in the rice flour and mix well. Cook till it comes together as a mass.
Cool it slightly, take small portion and roll it into smooth ball.
Arrange it in a oiled steamer plate and steam for 7 to 8 mins.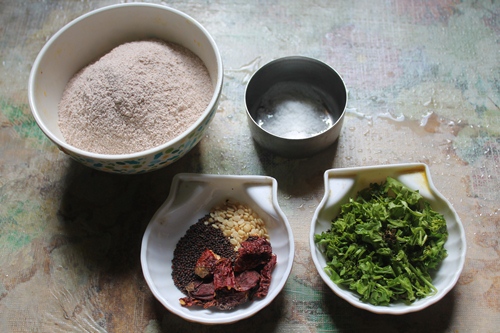 Take all your ingredients..I used roasted red rice puttu mava..Storebought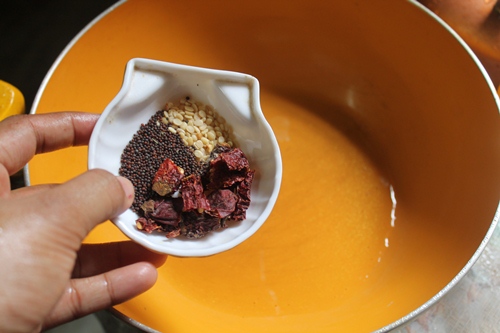 Heat oil in a pan, add in all seasoning ingredients..
You have to add some curry leaves too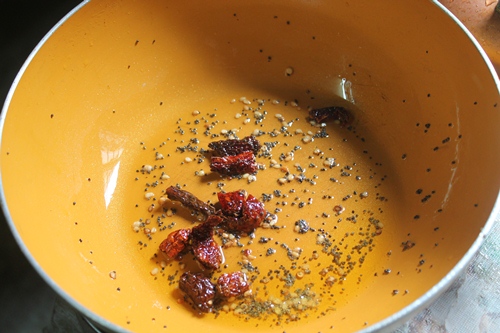 let them sizzle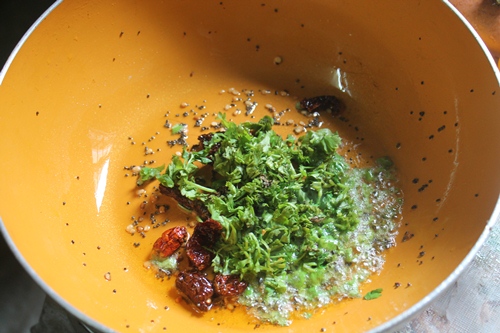 add in lots of chopped coriander leaves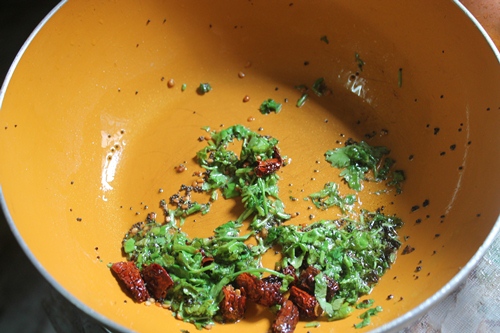 give one stir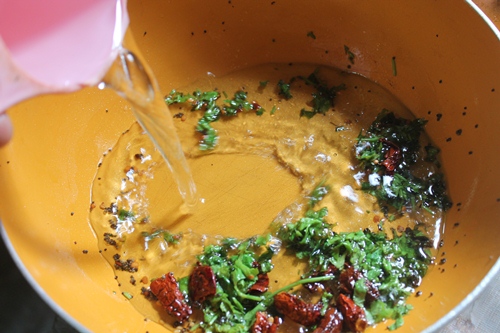 add in water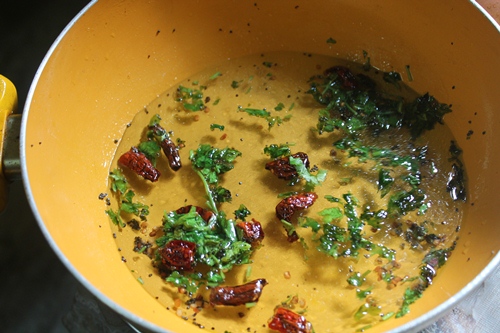 mix well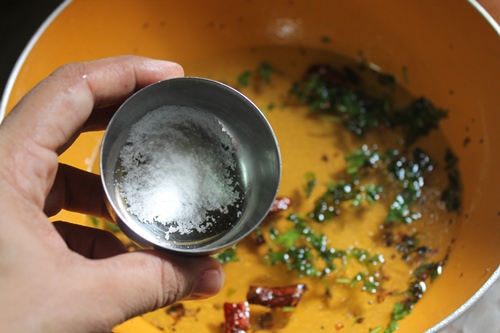 season with salt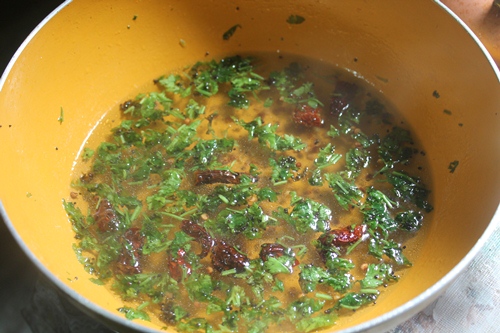 bring it to a boil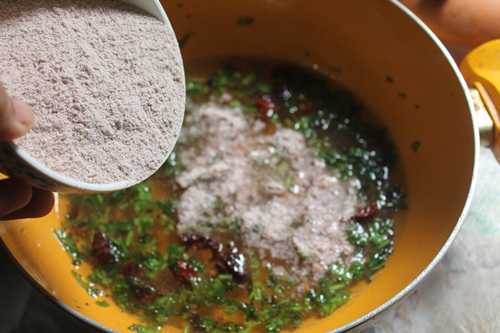 add in rice flour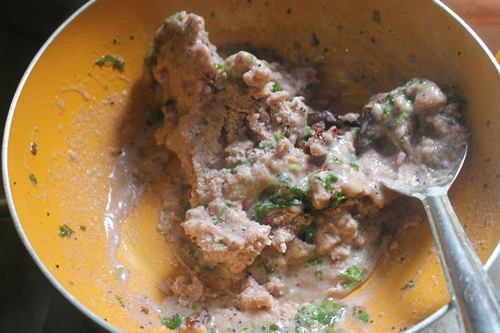 mix well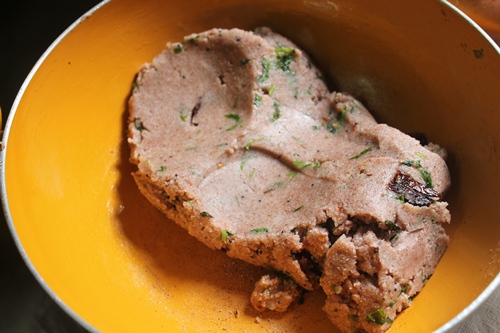 now the dough is all done..cool it little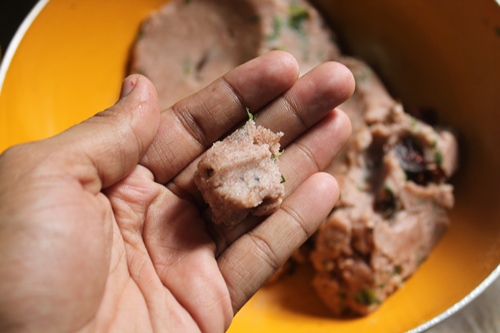 take a small portion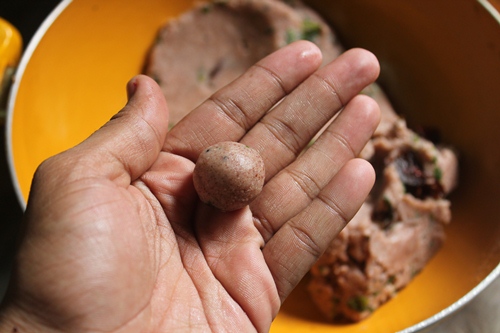 roll it into a smooth ball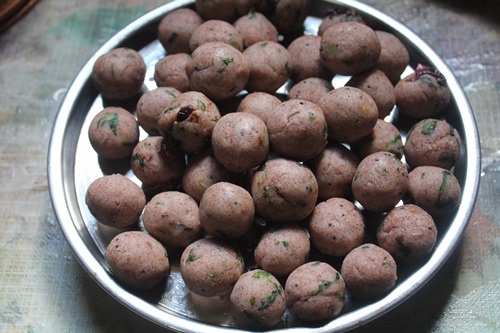 all done..put it in a oiled steamer plate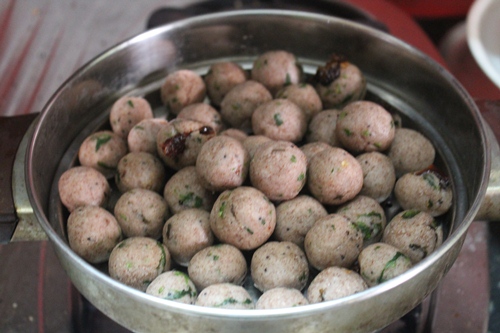 place it in a idli steamer and steam
now it is done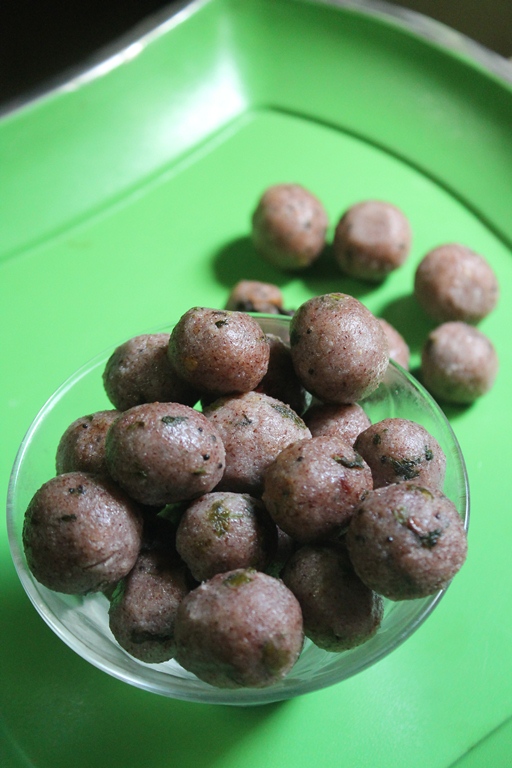 serve
I am Aarthi, a happy homemaker, mom of two beautiful girls, married to my high school sweet heart. My goal is to teach people that cooking can be way more easier and joyful than they think. Yummy Tummy features recipes all over the world with step wise pictures which surely shows the ease of cooking.