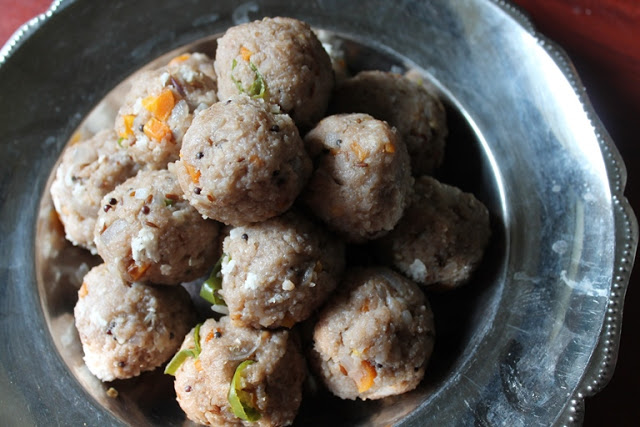 Looking for quick dinner fix or snacks for kids, then try out this simple quick kozhukattai which you will love. This is so easy to make but just turns out so soft and fluffy which i adore. I added some carrots in this, you could add any vegetables in this too, but chop it finely before adding it.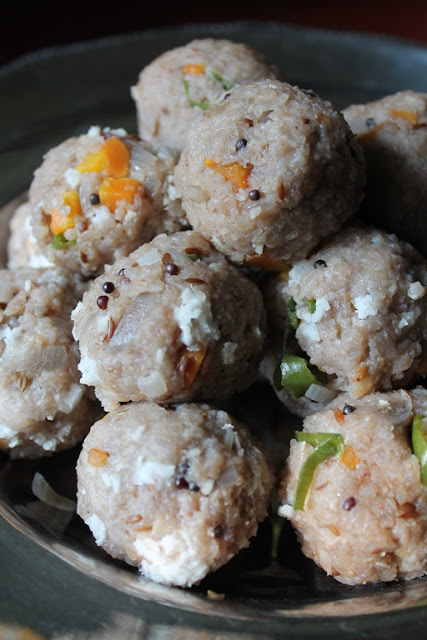 You can check out my other kozhukattai recipes and if you are looking for some more quick snack, then why not try my oats kozhukattai.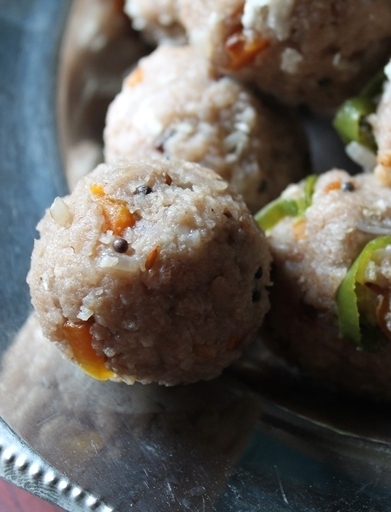 Preparation Time : 5 mins
Cooking Time : 15 to 20 mins
Makes : 10 to 12 Balls


Ingredients:
Aval / Poha – 1 cup ( I used red rice poha )
Onions – 1 medium size chopped finely
Green Chilli – 2 chopped finely
Carrot – 1 medium chopped finely
Water – 1.5 cup
Coconut – 3 tblspn grated (optional)
Salt to taste


For Seasoning:
Oil – 2 tsp
Mustard Seeds / Kaduku – 1 tsp
Cumin Seeds / Jeerakam – 1 tsp
Urad dal / Ulundu paruppu -1 tsp
Dry Red Chilli -1 broken into small pieces
Asafoetida / Kaya podi / Hing – 1/4 tsp
Curry leaves a sprig


Method:
Heat a pan over medium heat. Add in poha and start roasting it for few mins till it is toasted and nice aroma comes from it. Remove it to a blender and powder it coarsely.
Now heat oil in the same kadai. Add all the seasoning ingredients and let it sizzle for a min.
Add in onions, carrots, green chilli and saute for couple of mins.
Add in water and salt and bring everything to a good boil.
Add in the powdered poha and mix well. keep stiring till it starts leaving the sides of pan and comes together as a mass. You can add some coconut at this stage.
Remove it to plate and allow it to a cool a bit.
Once it is cooled a bit, shape into balls or ovals.
Heat a steamer pot or idli cooker. Place the balls on greased idli plates and steam for 8 to 10 mins.
Once it is done, remove it to a plate. let it cool for couple of mins and serve.
Pictorial: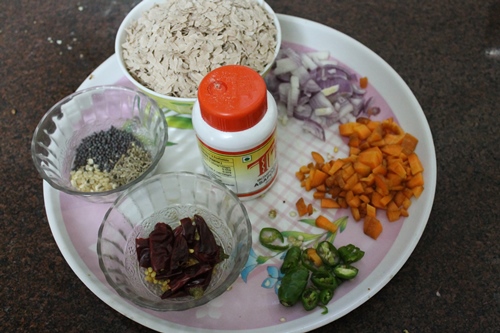 Take all your ingredients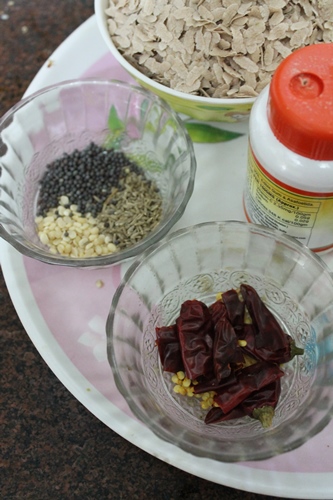 Seasoning ingredients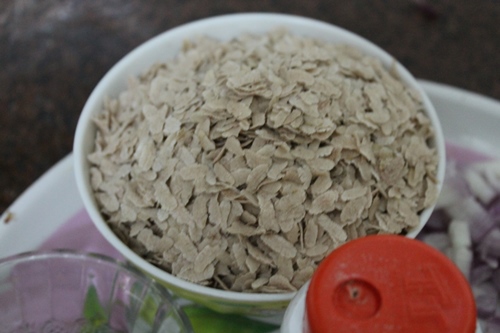 I used red rice poha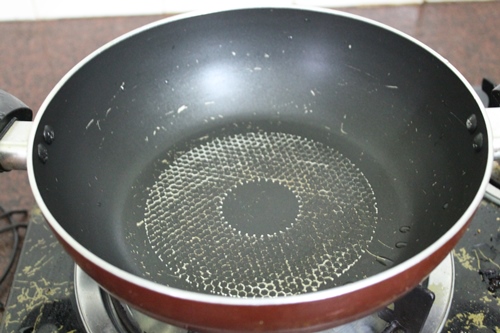 Heat a pan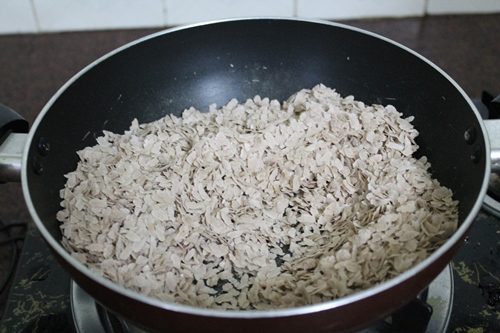 Add poha in it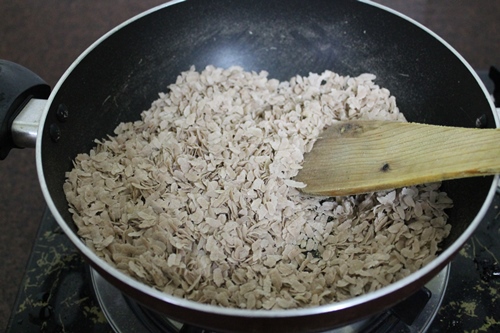 Dry roast till nice aroma comes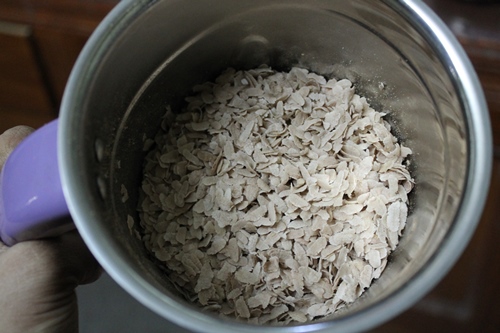 Transfer to a blender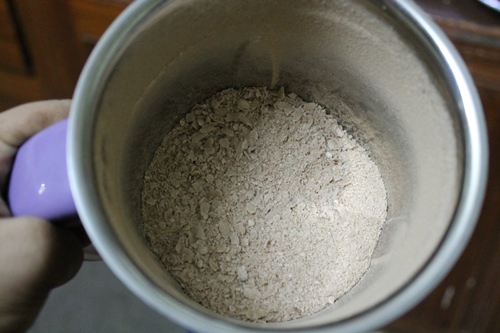 Powder it coarsely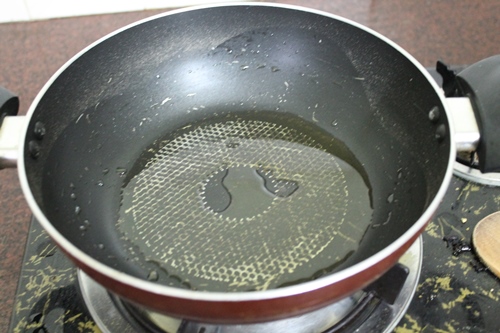 Now heat oil in the same kadai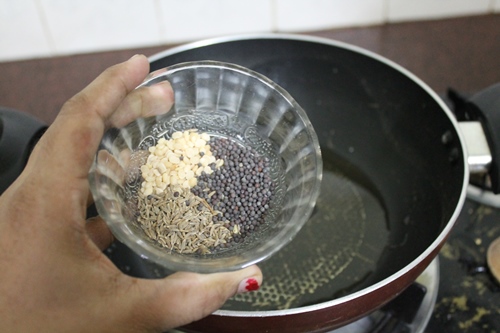 Add mustard, cumin and urad dal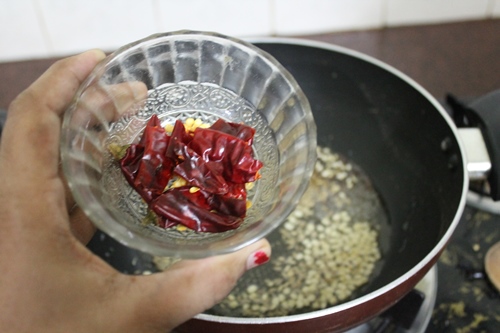 Add broken dry red chilli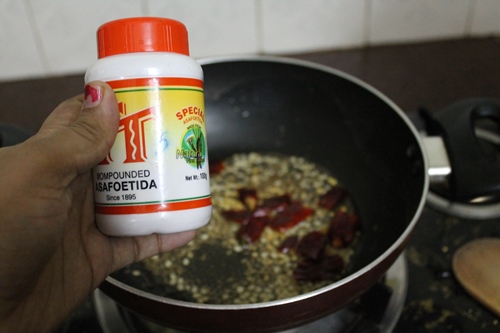 a touch of asafoetida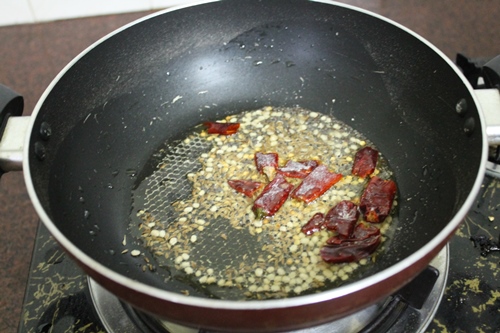 Mix them around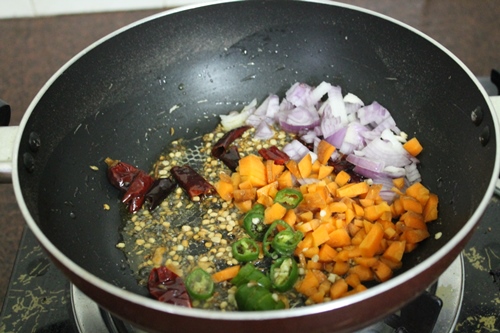 Add in onions, carrots, green chilli and curry leaves(i din have that)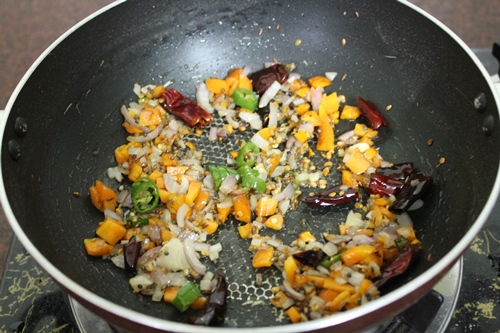 Saute for a couple of mins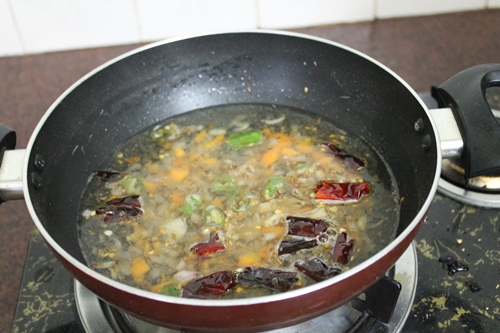 Add water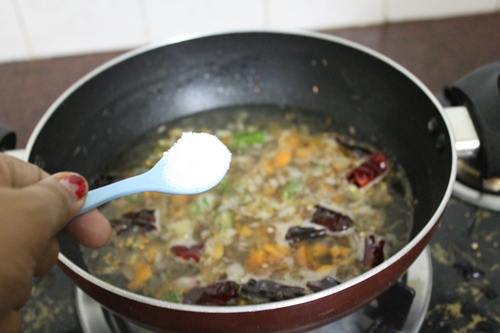 Season with salt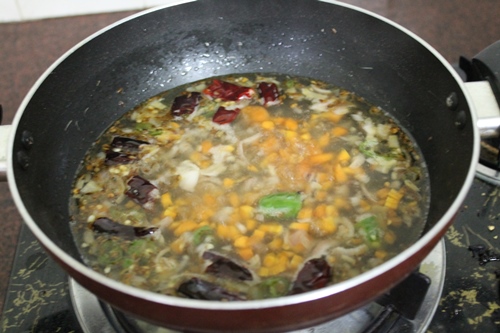 Bring it to a boil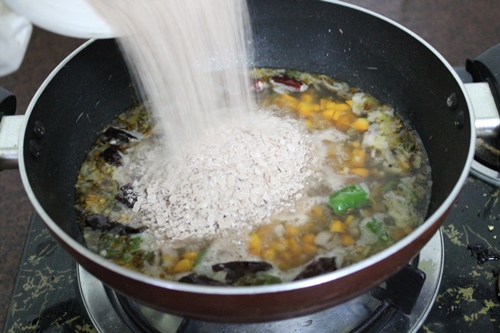 Add in the ground poha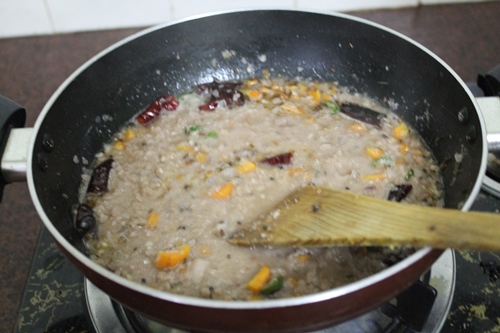 Mix well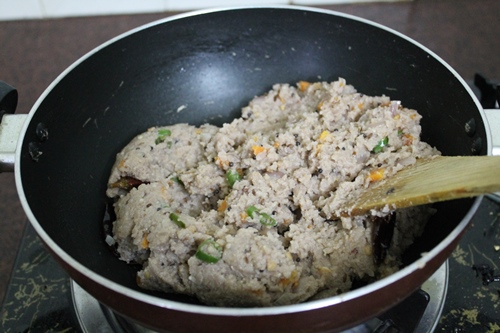 It will start leaving the sides of the pan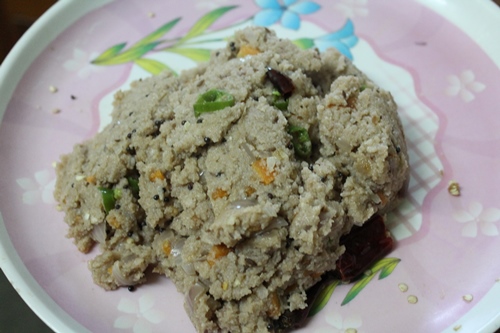 Remove it to a plate to cool a little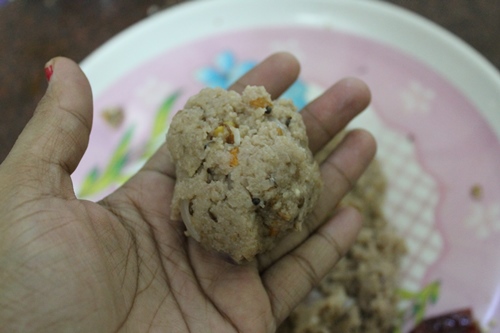 Take a portion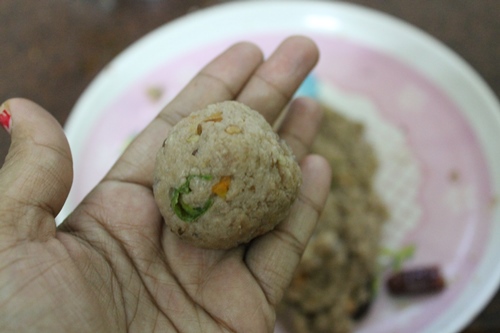 Shape into balls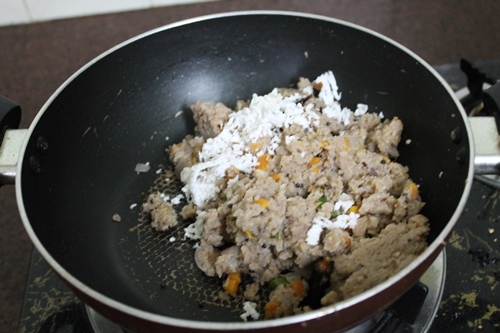 You can add some coconut in this too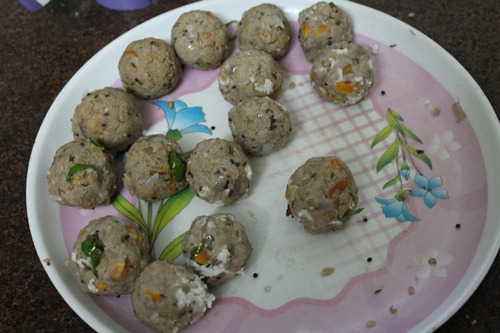 I made some with coconut and some without it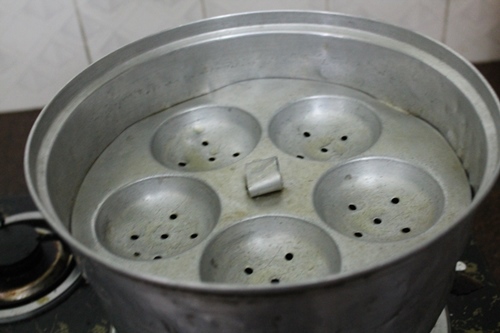 Place a steamer plate on the idly cooker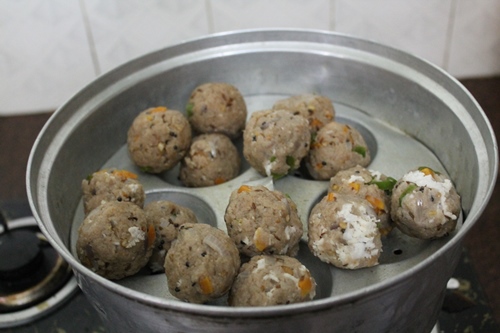 Place the balls over it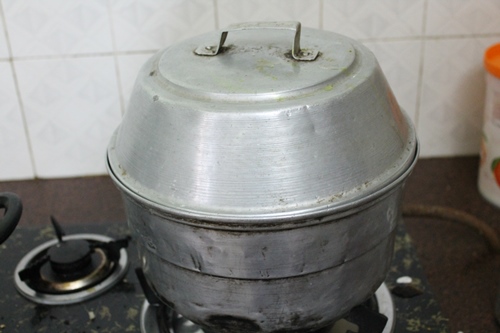 Cover and Steam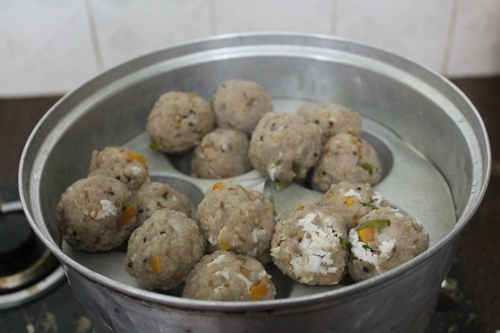 Cook till done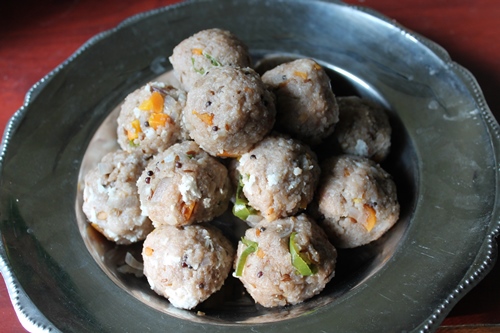 Serve
Technorati Tags: oats kozhukattai,oats kozhukattai recipe,oats pidi kozhukattai,oats pidi kozhukattai recipe,oats recipes,how to make oats,how to make oats kozhukattai,oats khara kozhukattai,easy kozhukattai recipe,oats breakfast recipes,indian oats breakfast recipe,savoury oats recipes,healthy breakfast recipes
I am Aarthi, a happy homemaker, mom of two beautiful girls, married to my high school sweet heart. My goal is to teach people that cooking can be way more easier and joyful than they think. Yummy Tummy features recipes all over the world with step wise pictures which surely shows the ease of cooking.