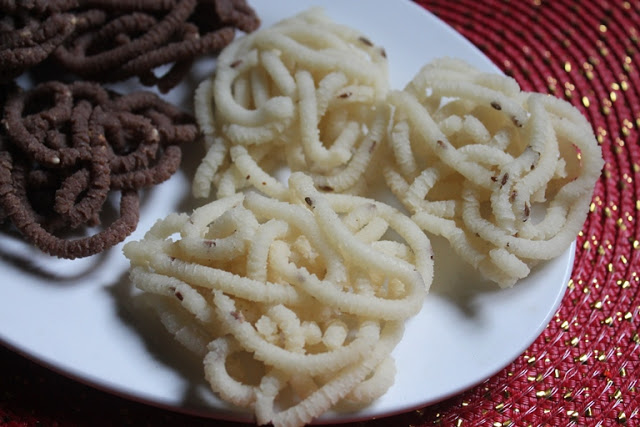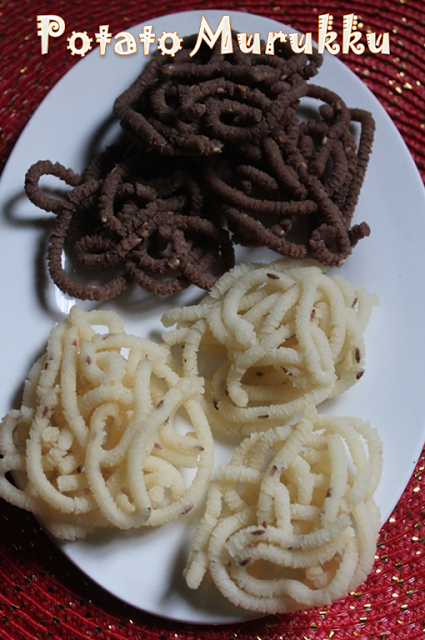 In addition to those 11 murukku i have made two more murukku as well. This is the first one i tried and i also made ragi murukku..Both of them turned out super delicious..Hope you will give this a try and let me know how it turns out for you..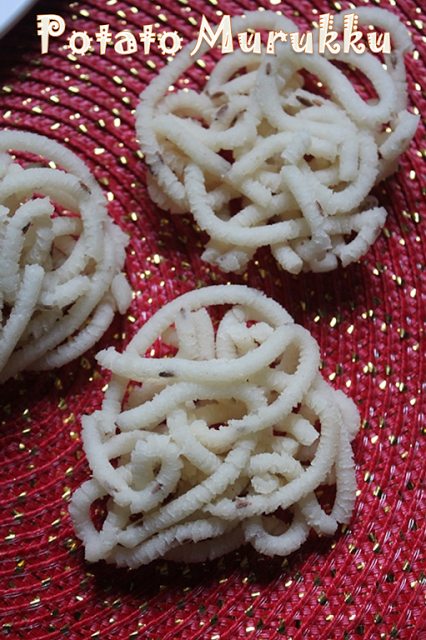 Preparation Time : 10 mins
Cooking Time : 1 to 2 min per batch
Makes around 20 to 25 murukku
Ingredients:
Rice Flour – 2 cups (Recipe here)
Potatoes – 2 medium size
Cumin Seeds / Jeerakam – 1.5 tsp
Asafoetida / Hing / Kaya Podi – 1/2 tsp
Soft Butter – 2 tblspn
Salt to taste
Water as needed
Oil for Deep frying
Method:
Boil potatoes, peel them and take it in a blender, add little water and puree till smooth.
Take rice flour, salt, cumin seeds, asafoetida, butter in a bowl and mix well. Add in potato and mix well.
Slowly add in water and knead to a soft dough.
Heat oil for deep frying.
Now take your idiyappam press, place a thenkuzhal achu in it. Put dough in and make murukku.
Now drop murukku in oil and fry till the bubbles subsides. Drain it.
Cool this and store it in a air tight container.
Serve.
Pictorial: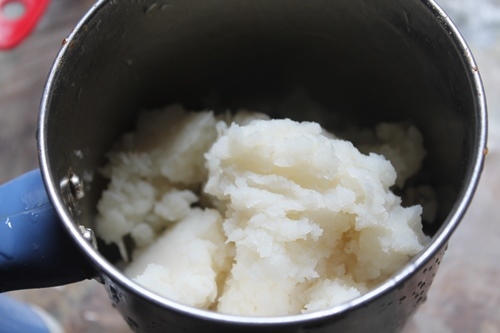 Take boiled peeled potatoes in a blender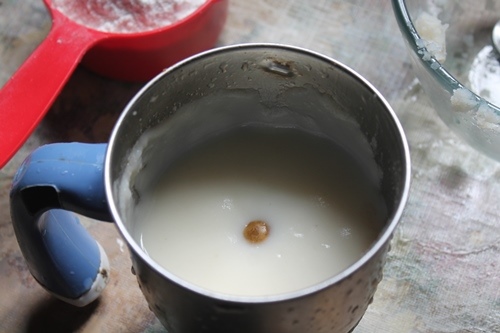 Add little water and make it into a smooth puree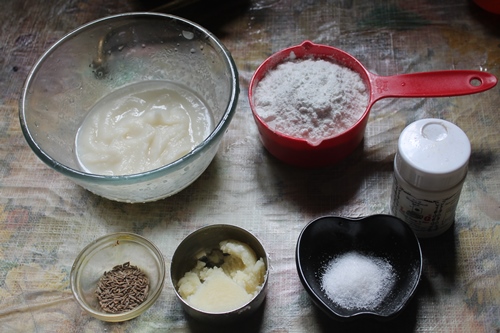 Now take your ingredients..You can see, this is a very easy one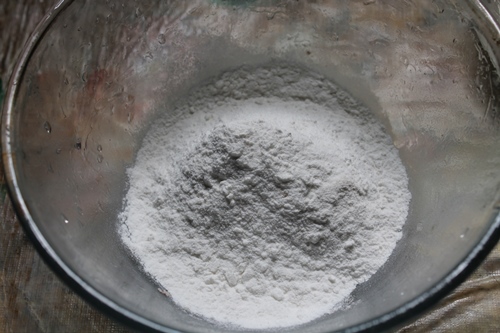 Take rice flour in a bowl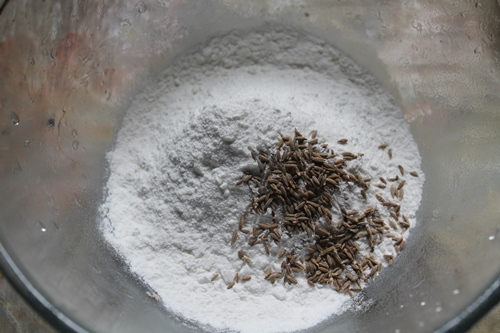 add in cumin seeds…you can add sesame seeds as well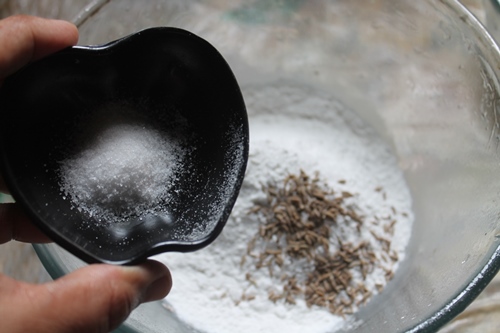 add in salt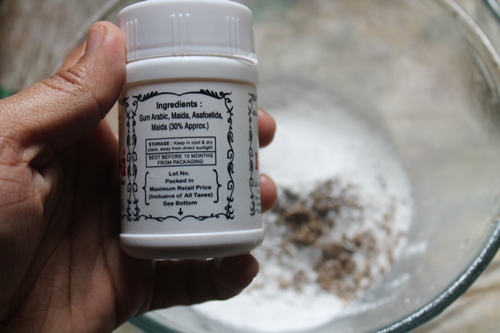 add little asafoetida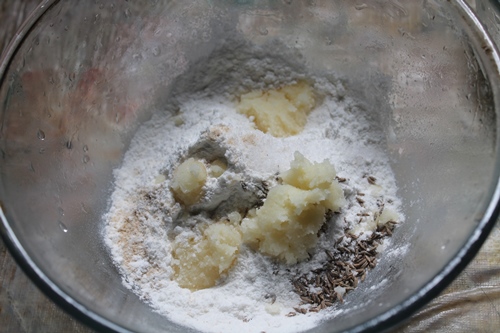 add in soft butter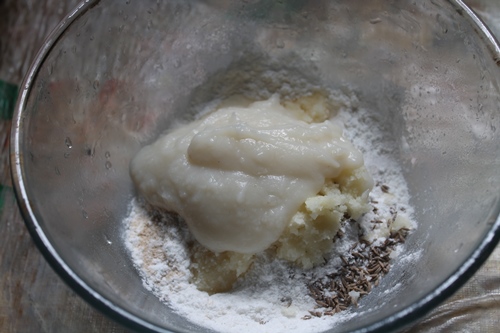 Add in potato puree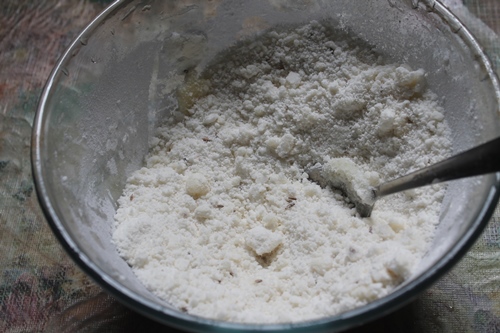 mix well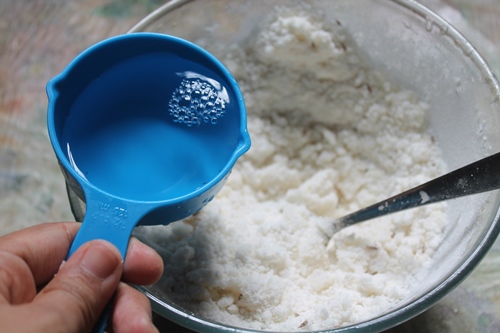 now slowly add in water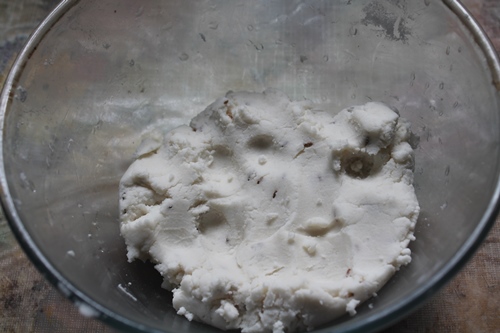 make it into a soft dough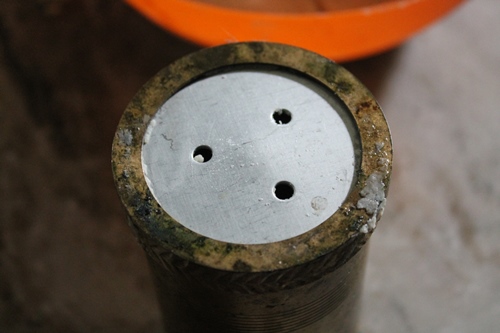 Take your murukku press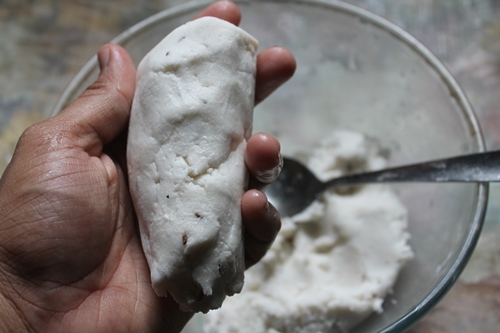 Take your dough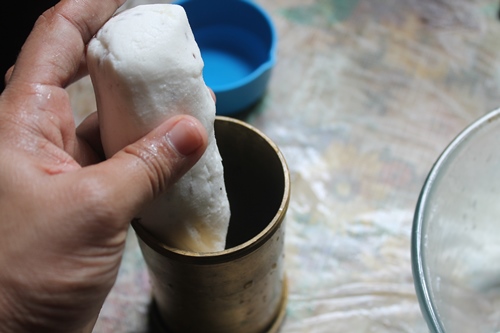 fill it in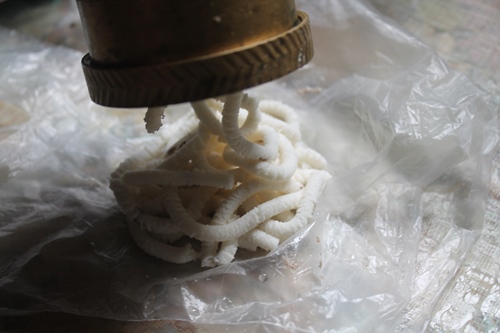 press to make murukku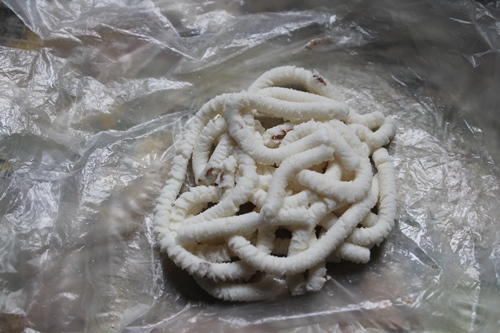 done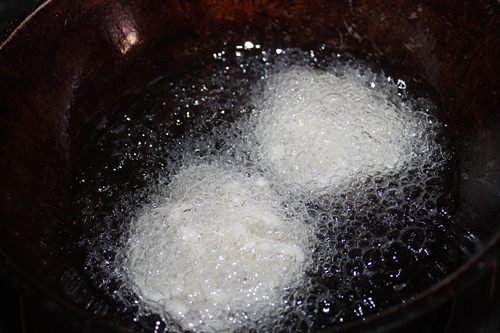 drop it in hot oil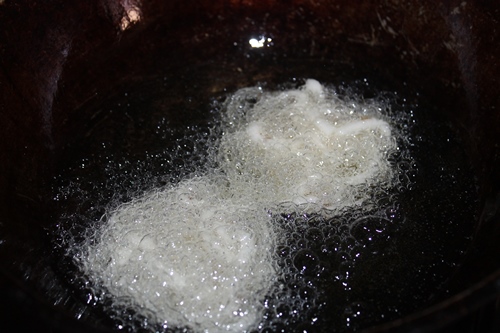 keep frying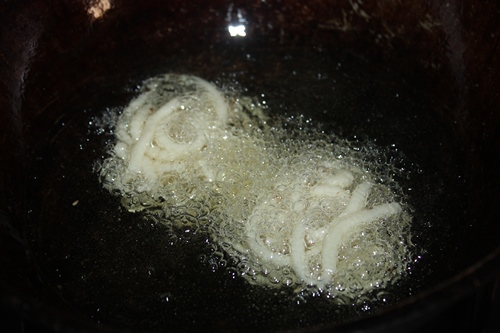 keep frying till the bubbles subsides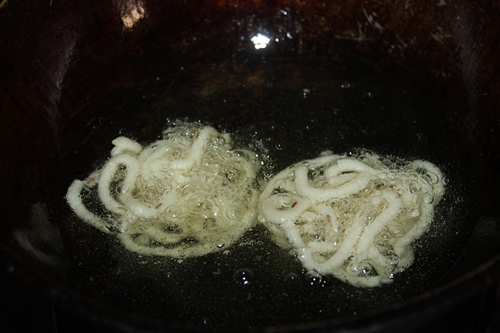 like this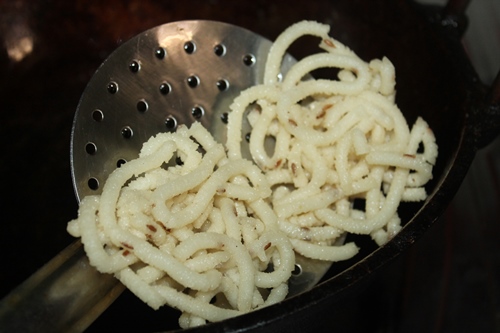 drain them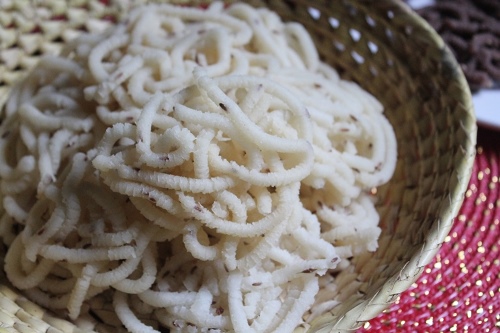 Cool it and store in a air tight container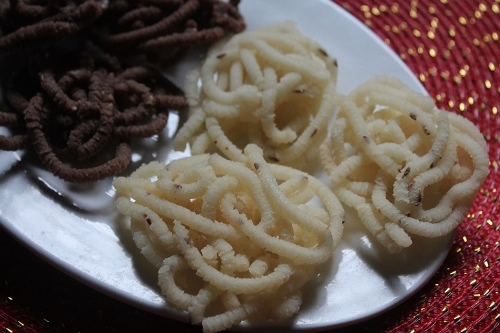 Serve
I am Aarthi, a happy homemaker, mom of two beautiful girls, married to my high school sweet heart. My goal is to teach people that cooking can be way more easier and joyful than they think. Yummy Tummy features recipes all over the world with step wise pictures which surely shows the ease of cooking.