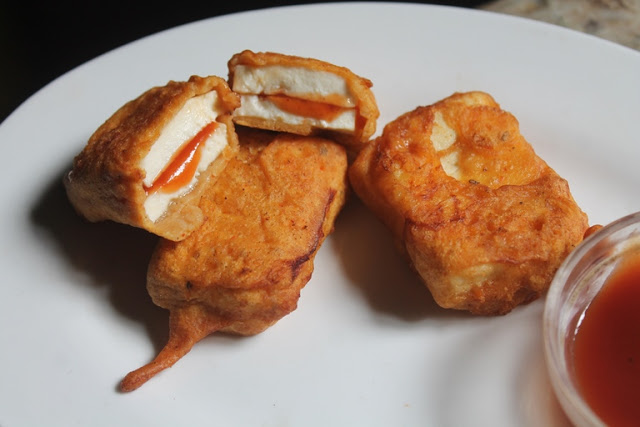 Pakora is everyone's favourite..Specially this one is yummy, it taste great and it so easy to make. I make this often for my little one, when i make for her, i skip the ketchup part and just fry the paneer dipped in the batter. I made this just for presentation and i found that the paneer taste is good when you apply ketchup onto them,
Similar Recipe,
Pakora taste great with,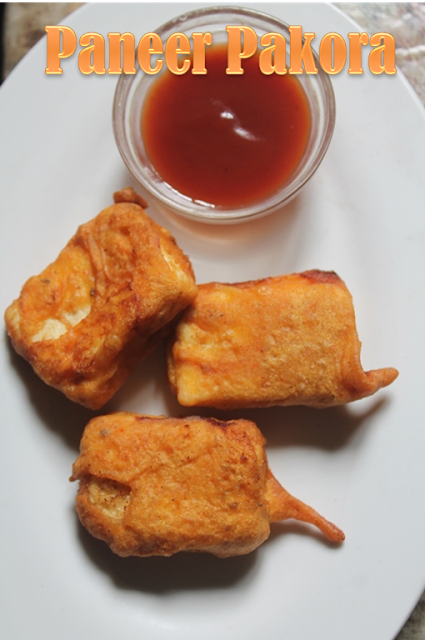 Paneer is a great source of protein in kids. Even if your kids dont drink milk, if they enjoy this paneer then you are saved. My little one loved paneer and i make this for her so often. And when you are making this for kids, try to make your
own paneer
and use it, it is much more healthy.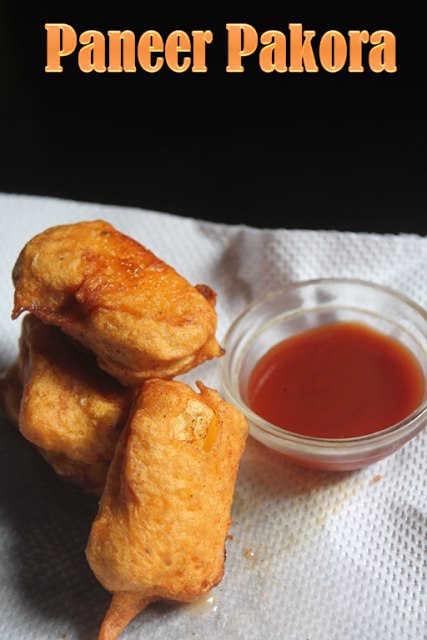 Hope you will give this a try and let me know how it turns out for you..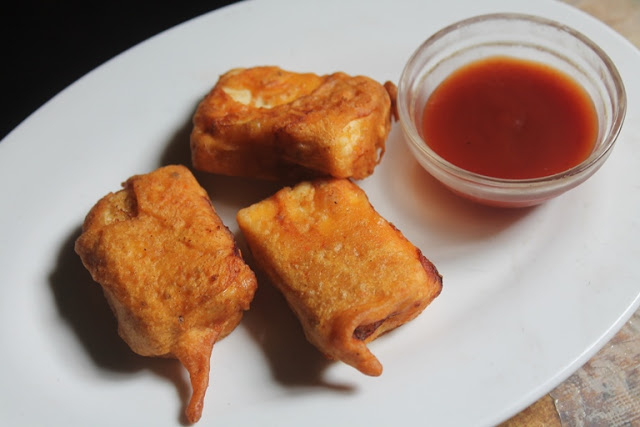 Preparation Time :10 mins
Cooking Time : 1 to 2 min per batch
Serves: 3 to 4
Ingredients:
Paneer / Indian Cottage Cheese – 200 grams (Recipe here)
Tomato Ketchup as needed
Oil for Deep Frying
For Batter:
Gram Flour / Besan / Kadalai Mavu – 1 cup
Rice Flour or Cornflour – 1/4 cup
Ajwain / Omam / Carom Seeds – 1/4 tsp
Chat Masala Powder – 2 tsp
Red Chilli Powder – 1 tsp
Salt to taste
Water as needed
Method:
Heat oil for deep frying.
Take batter ingredients in a bowl and make it into a little thick batter.
Slice paneer into thin slices, spread ketchup and place another slice paneer over it.
Now dip the paneer in the batter and coat it well.
Drop it in hot oil and fry till golden.
Drain onto some paper towel.
Serve hot with ketchup.
Pictorial: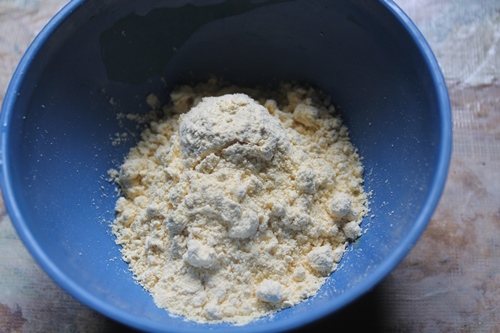 Take gram flour in a bowl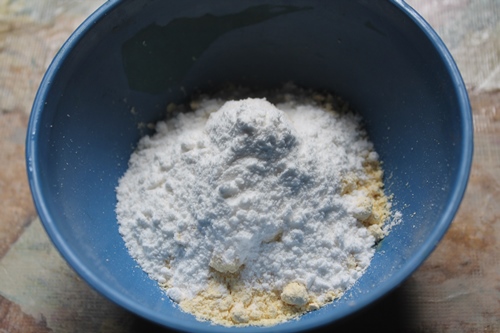 Add in rice flour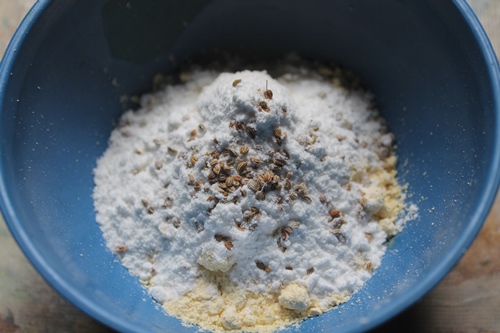 add a pinch of ajwain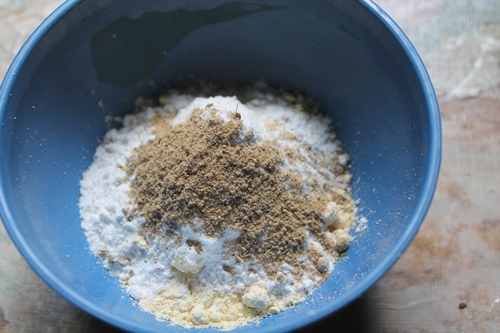 add in chat masala powder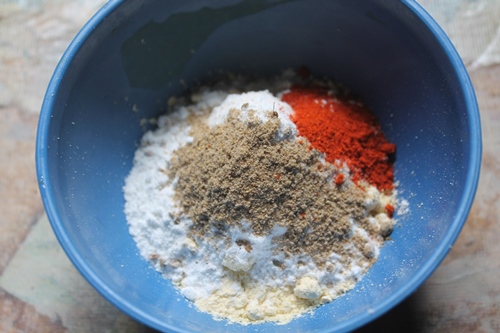 add in chilli powder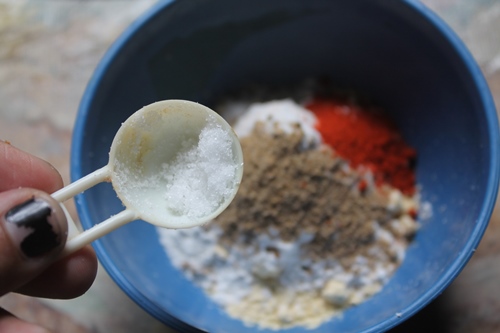 season with salt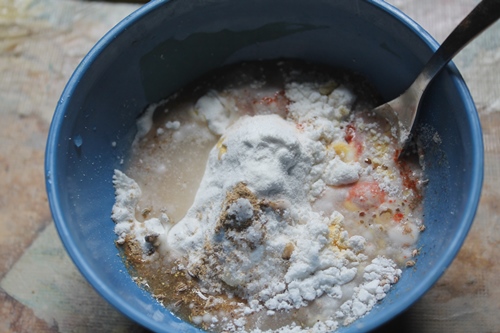 add little water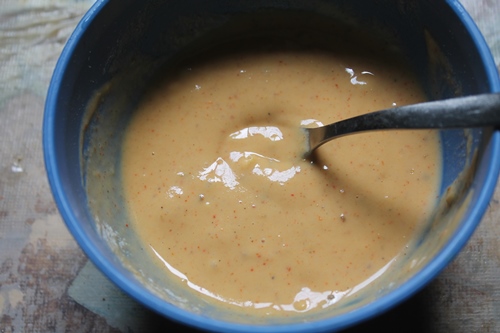 make a smooth batter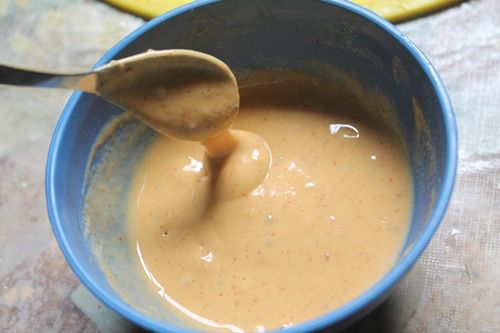 it has to be little thick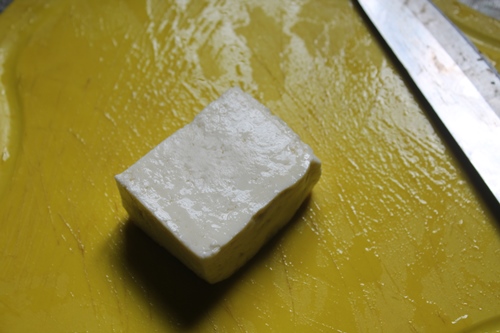 take your paneer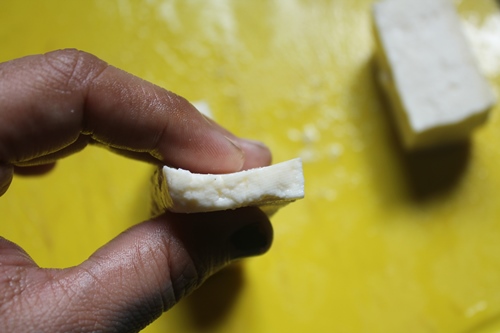 slice it like this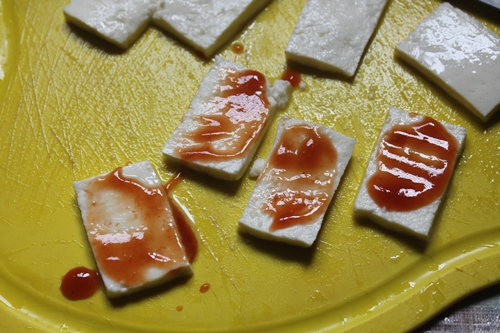 spread some ketchup..this is optional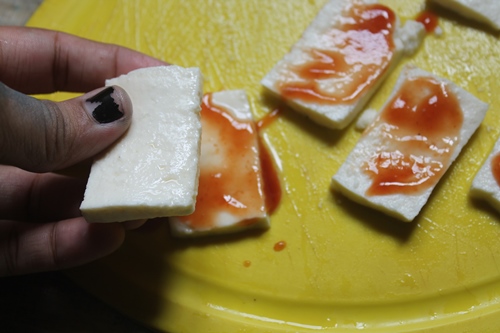 place another slice over it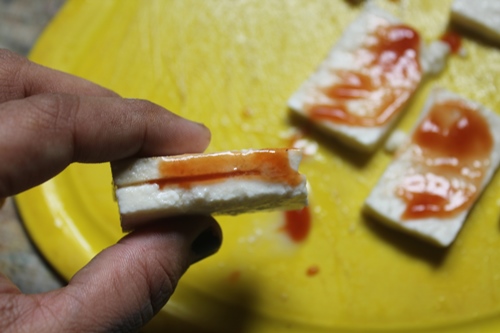 Like this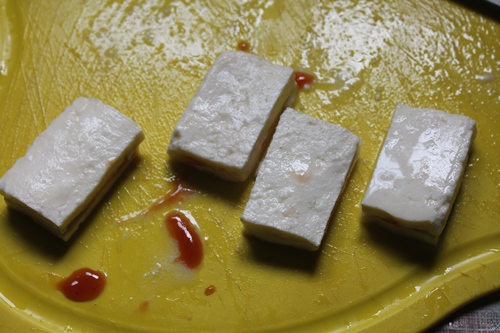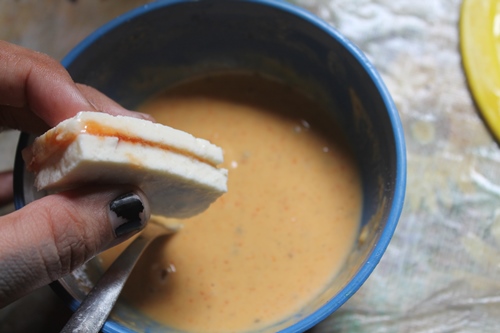 now dip it in batter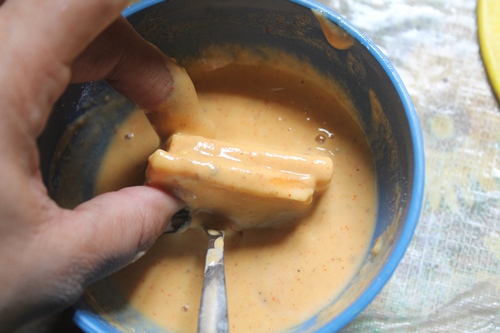 coat it well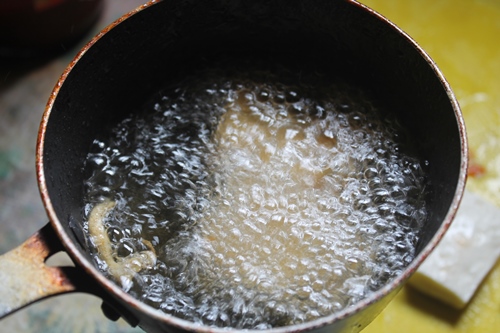 drop in oil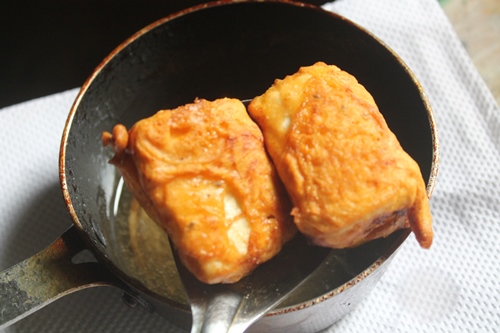 fry till golden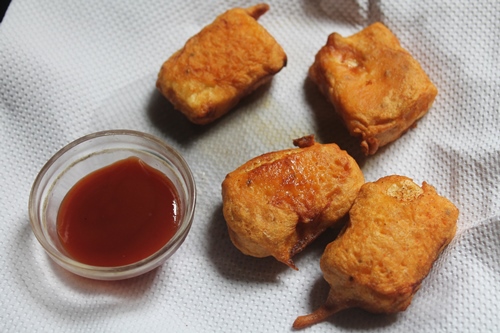 drain onto some paper towel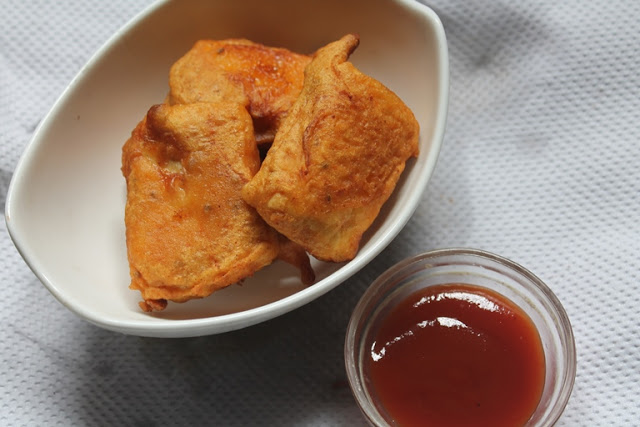 Serve with ketchup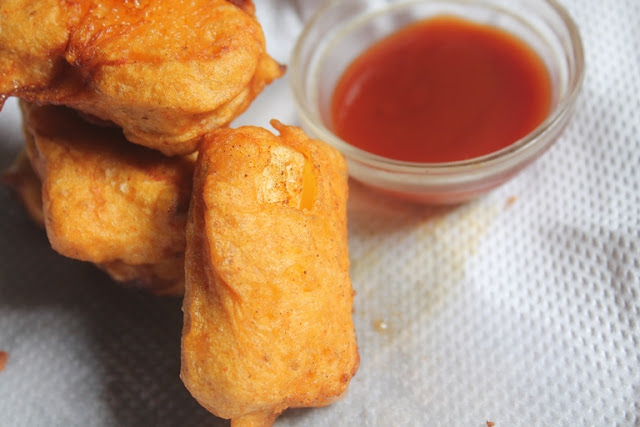 YUM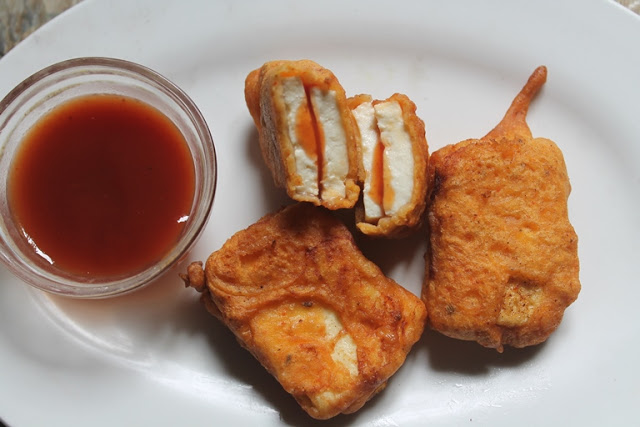 I am Aarthi, a happy homemaker, mom of two beautiful girls, married to my high school sweet heart. My goal is to teach people that cooking can be way more easier and joyful than they think. Yummy Tummy features recipes all over the world with step wise pictures which surely shows the ease of cooking.