This is such a easy recipe..I recommend each and everyone to make this and have a jar handy like me. Because this stuff is so good when added to burgers, sandwiches..
These taste great within a few hours of making. You can serve it as a side salad for grilled chicken or fish. Delicious with roasted veggies and pasta dish as well.
Hope you will give this a try and let me know how it turns out for you..
Pictorial: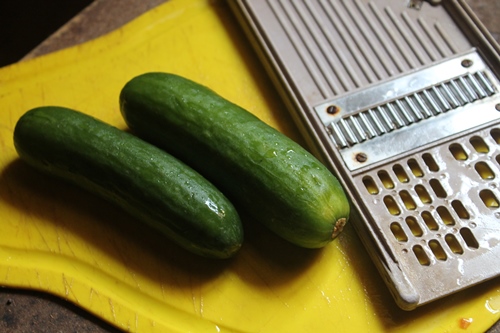 Use seedless salad cucumbers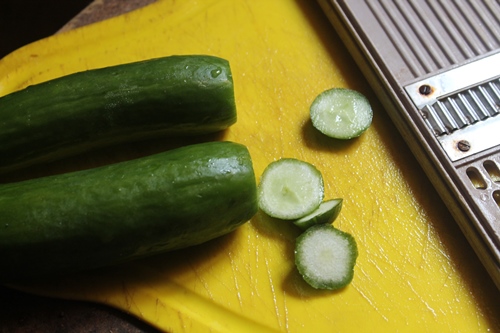 cut the top and bottom off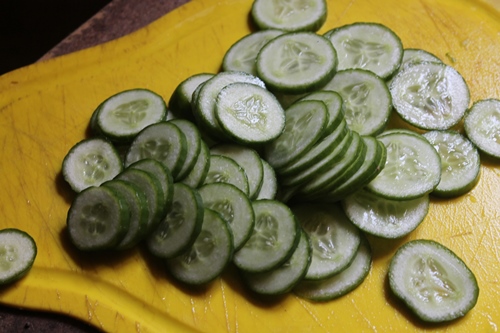 slice into thin rounds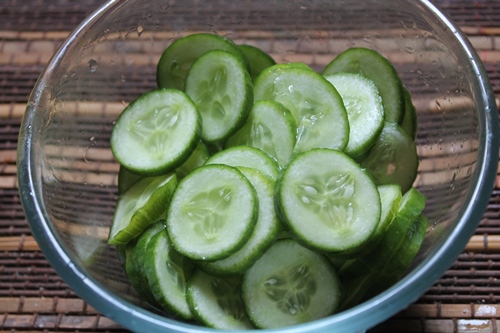 take them in a bowl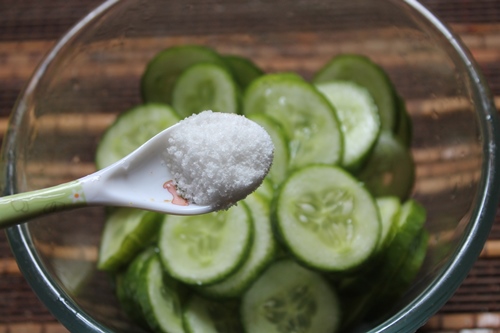 add salt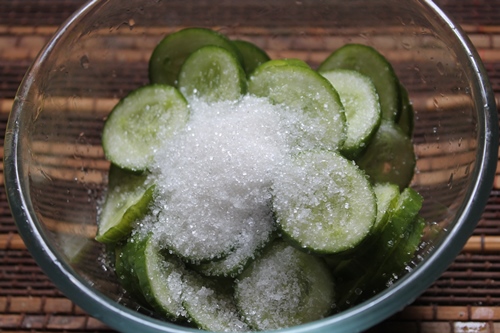 Sugar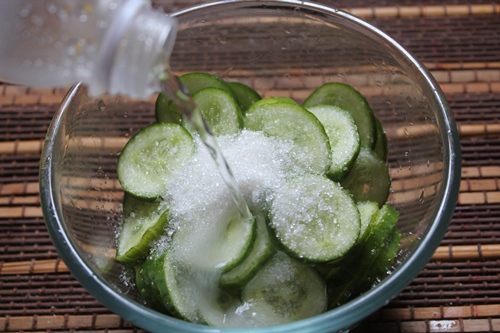 vinegar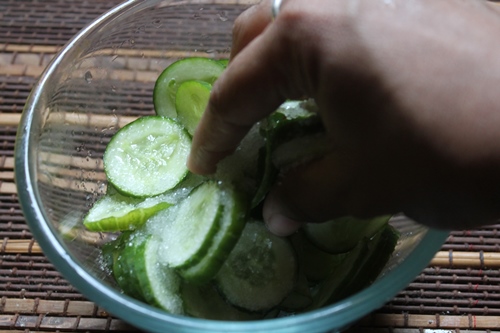 mix well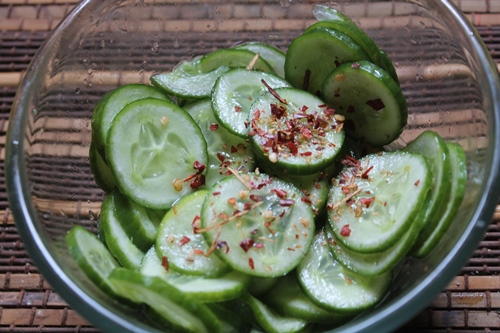 add chilli flakes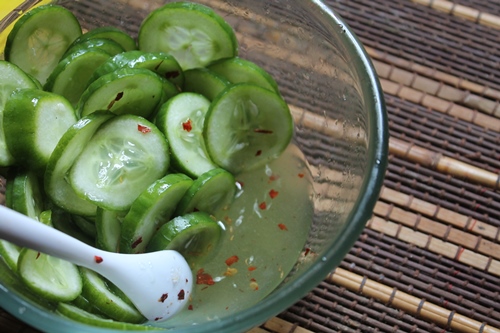 mix that through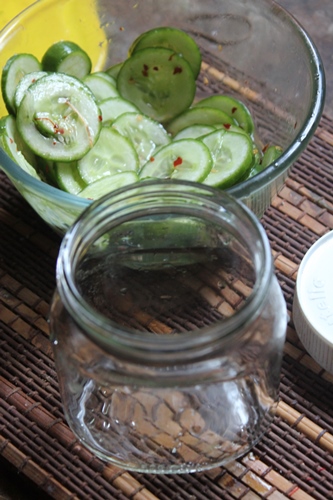 take a clean glass jar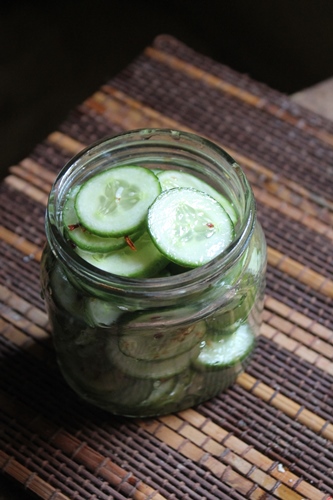 fill with cucumber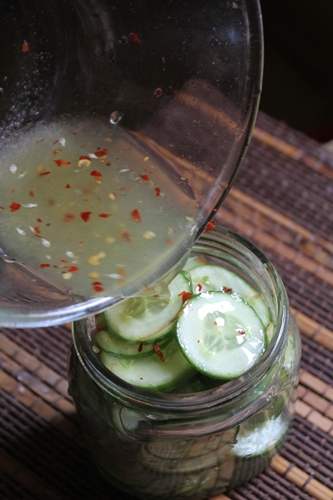 pour the liquid over it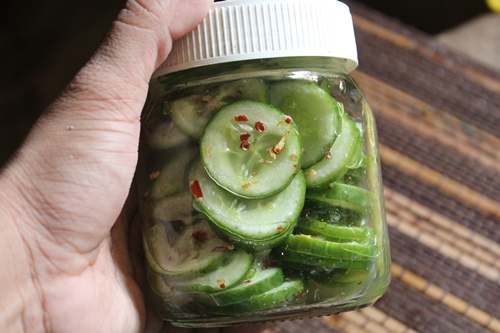 cover it and set aide for few hours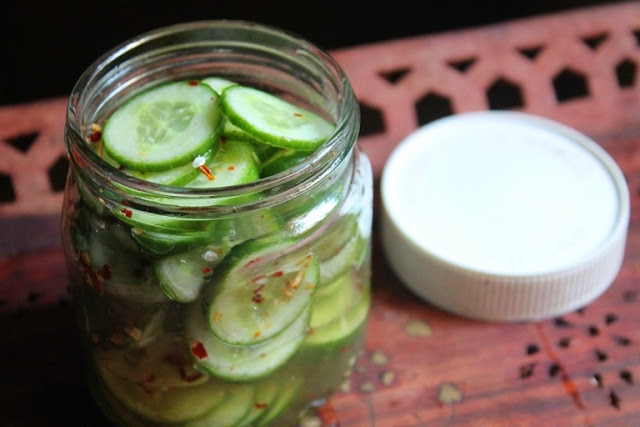 Enjoy