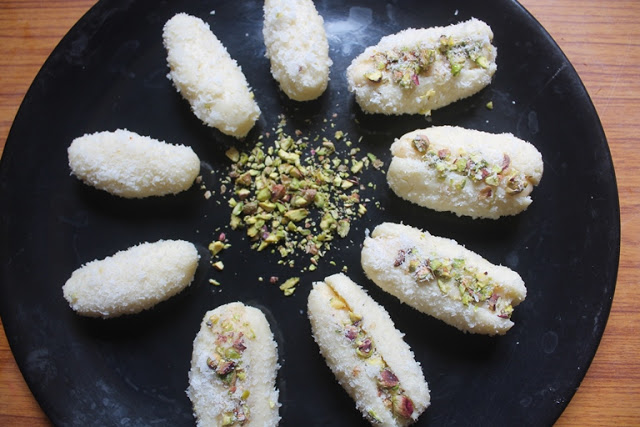 Rasgullas one of the famous sweet and many of us favourite sweet in the world. It is a sweet which is made with chenna and shaped into balls and then these balls are boiled in sugar syrup, so the syrup just goes into the balls and make it super spongy and juicy..This recipe is similar to rasgulla but it is little oval in shape, and it is normally served dry with a khoya stuffing or just plain rolled in coconut or topped with some rabri.
Similar Recipes,
Rasgulla
Rasmalai
How to make chenna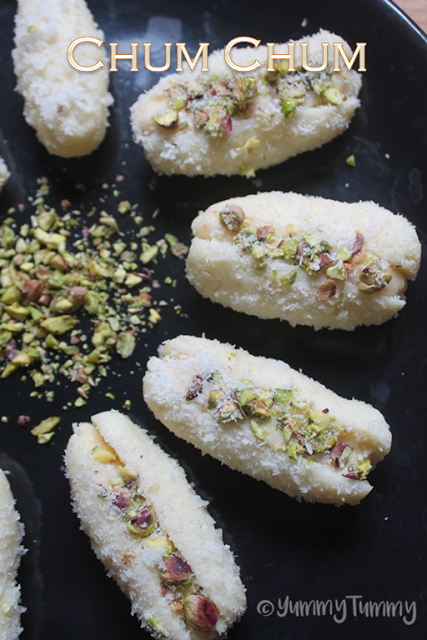 To be frank, i am not a big fan of rasgullas. I like them but i love rasmalai. This one tasted really delicious and it is pretty easy to make as well.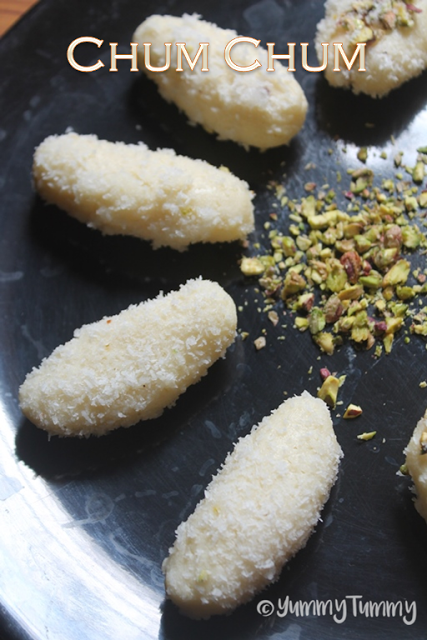 Making rasgullas is so easy if you follow my steps, the ratio and procedure is very important. The main thing is to get the chenna ouright, i have posted step wise picture for how to make chenna. Soft chenna results in a soft and spongier rasgullas. And also the consistency of sugar is also important. Please follow my measurements so you will get no fail spongier rasgullas each time..Give this a try and let me know how it turned out for you..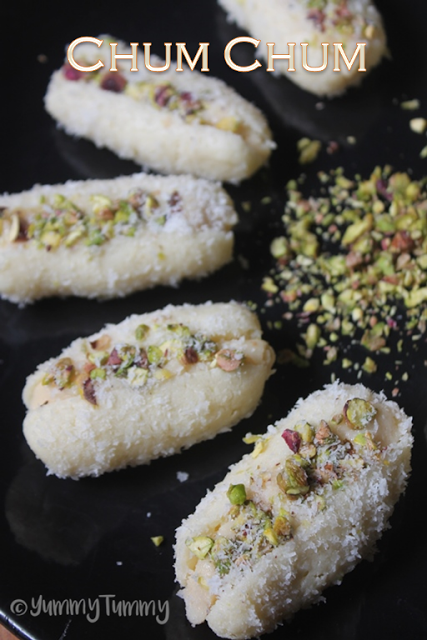 Preparation Time : 20 mins
Cooking Time : 10 mins
Makes : 10 to 12


Ingredients:
For Chenna:
Full Fat Milk – 1 liter
Lemon Juice – 1.5 tblspn
For Sugar Syrup:
Sugar – 2 cups
Water – 5 cups
For Cham Cham:
Sweetened Khoya – 1 cup
Pistachios – 1/4 cup chopped finely
Desiccated Coconut – 1/2 cup for rolling
Method:
Squeeze some lemons, you will need 1.5 tblspn of lemon juice, line a sieve with muslin cloth and place it over a big bowl.
Take milk in a pot and put it on high heat. Let it come to a boil. Once it boils, take it off the heat and let it sit for 1 min.
Now add in lemon juice and mix gently. The milk will curdle. Once a greenish whey separates from the milk and the milk solids have curdled completely. Strain it in the sieve.
Now take a big bowl of cold water and wash the chenna well. rinse it in three changes of water.
Now squeeze it gently with your hands to remove any excess whey water, Tie a knot and hang it over a tap and leave it to drain for 30 mins. I squeezed occasionally to make things faster.
After 30 mins, take the chenna in a bowl and knead it gently, by rubbing with your palms and knuckles till you get a soft dough.
Once a dough is soft, take a small portion from it and roll it in your palms gently till you get a smooth ball. now roll it little oval shape like.
Repeat with the remaining dough as well.
Now take sugar and water in a big pot and mix well so the sugar is melted. Once the sugar is melted, put it on stove and let it come to a rolling boil.
Now drop the balls into the sugar water and cover it with a tight lid and cook it for 8 to 10 mins till the ball has tripled in volume.
Now take it off the heat and let it sit for 15 mins.
Now open the lid and transfer it to a bowl and add in cardamom powder and mix well.
Now for making cham cham, take one and slit it open, fill it with sweetened khoya and top with pistachios. Roll in desiccated coconut and set aside.
Serve chilled.
Pictorial: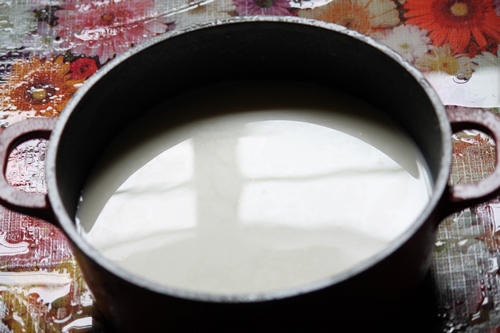 Take milk in a pot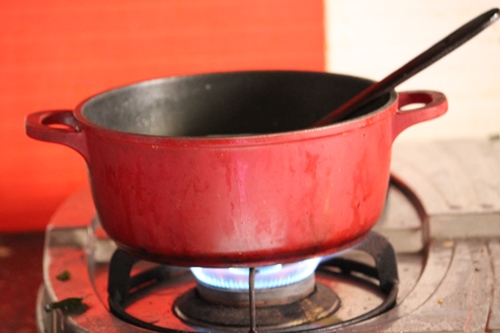 Put it on high heat and keep stiring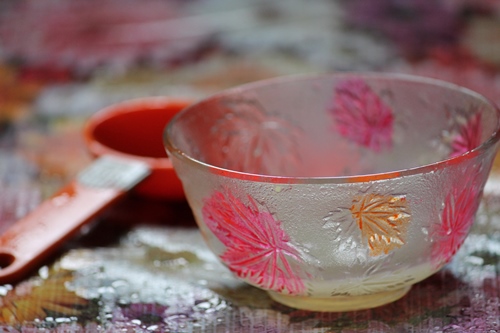 Squeeze juice from 1 lemon, you need 1.5 tblspn
of lemon juice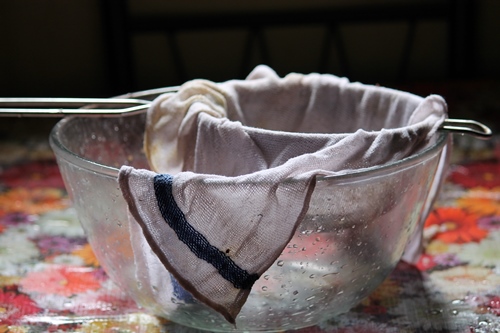 Line sieve with muslin cloth and place it over a bowl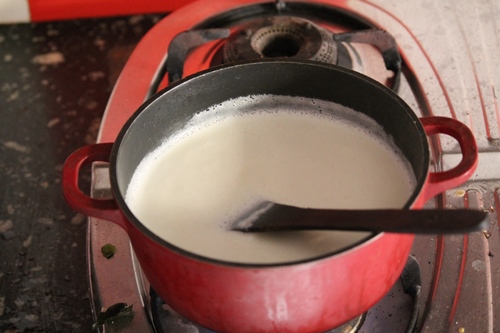 Now the milk must have started foamy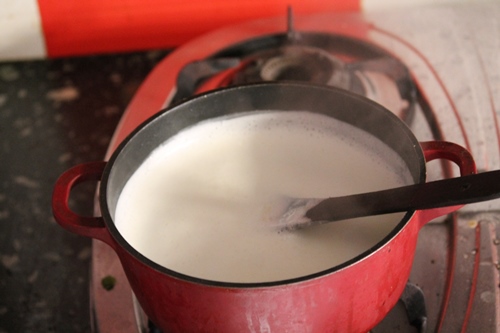 Now it has boiled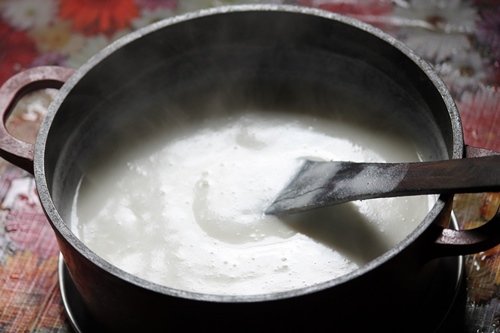 Take it off the heat and leave it for a 1 mins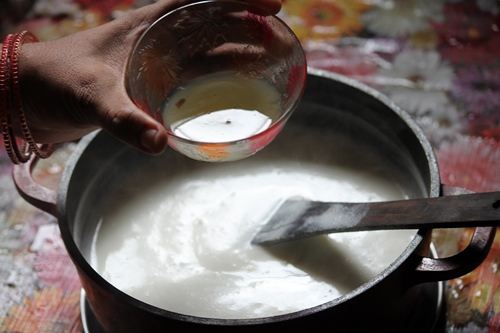 Add in the lemon juice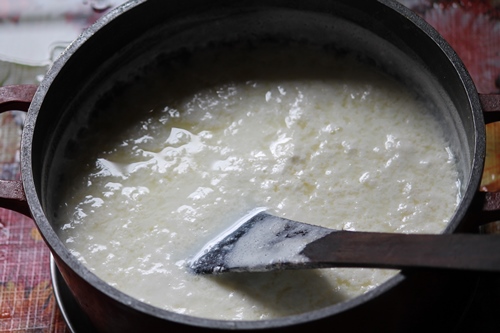 Mix gently and you will see the milk has started curdling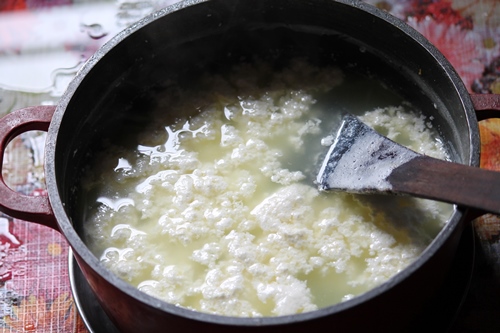 Now it is completely curdled, you can see a light greenish
kind of water has separated, this is the correct stage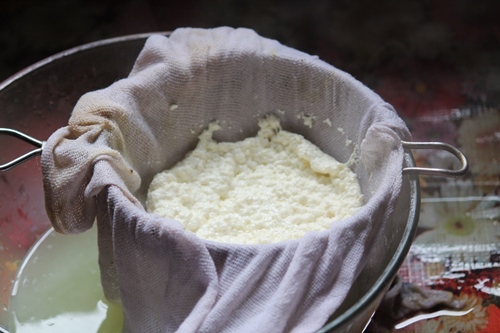 pour the entire thing on to the sieve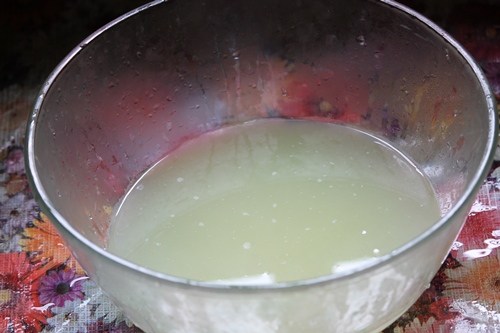 This is the whey water, so healthy..You can use them
to knead chapati dough, add it to rasam, soup..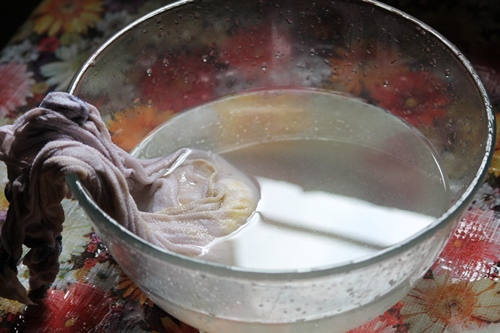 Now take a bowl of cold water, drop the curdled chenna
into the water and wash it well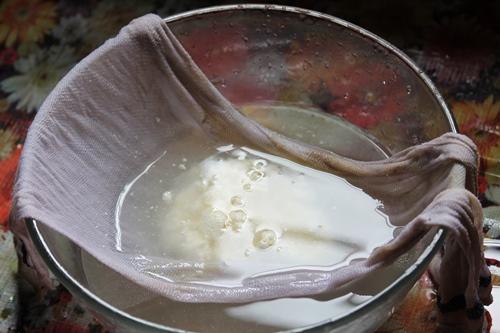 You can run it under cold tap water too.. I washed it
like this for 3 changes of water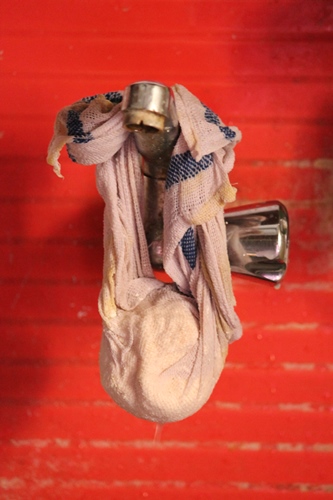 Now hung it over a tap for 30 mins, i squeezed
it with my hands occasionally to make things faster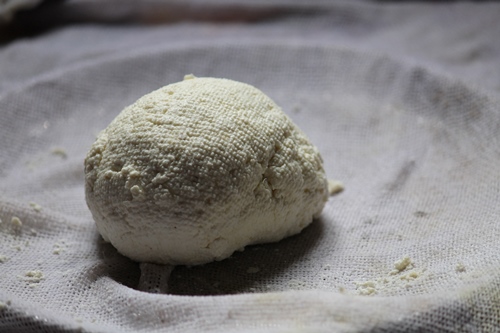 This is the soft chenna which you get after
the draining process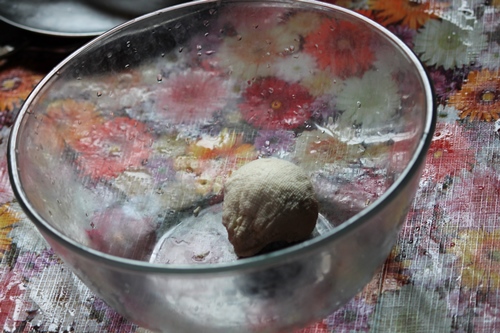 Take chenna in a bowl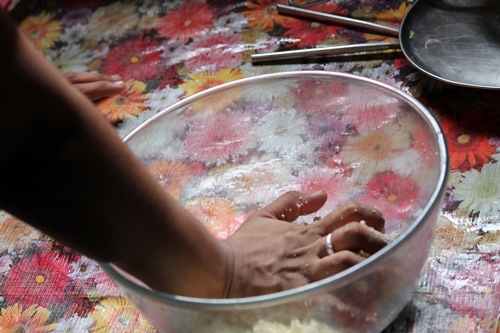 Knead it with your hands gently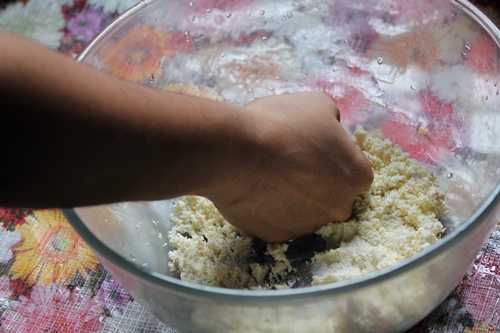 Just knead and knuckle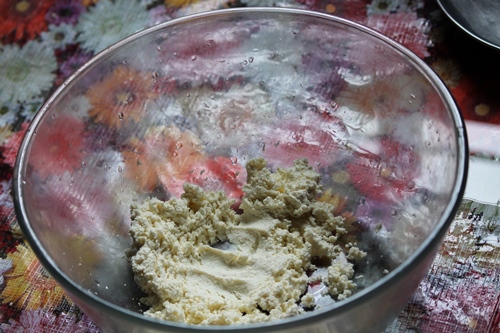 Till you get a kind of soft dough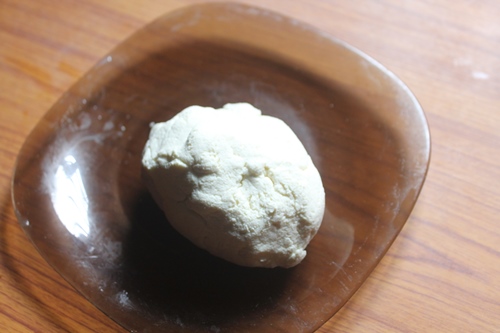 Just like this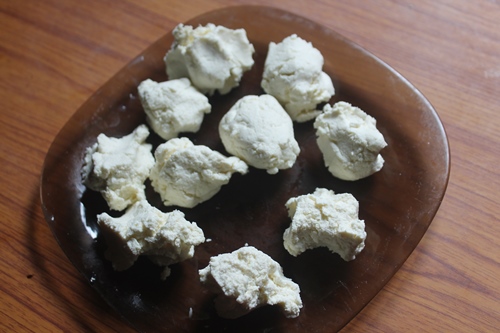 Divide it into equal portions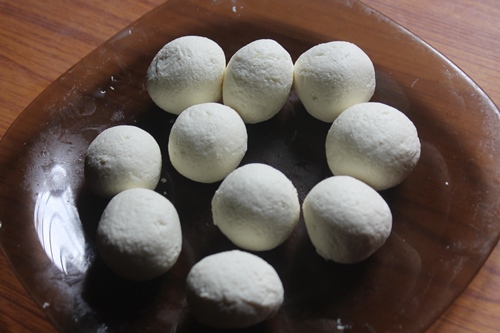 roll it into a ball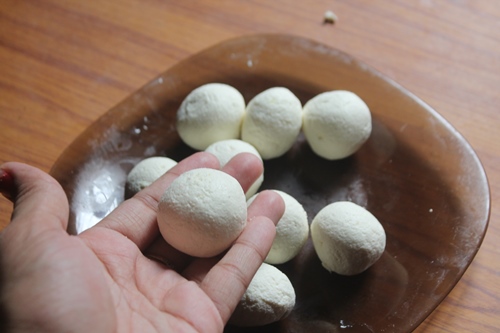 take one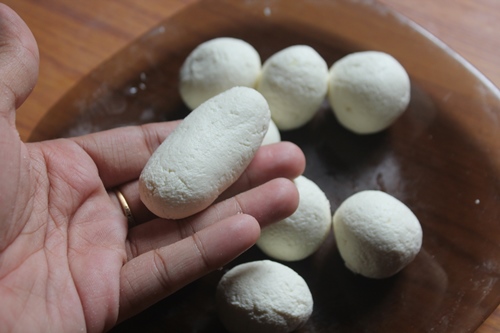 roll it like this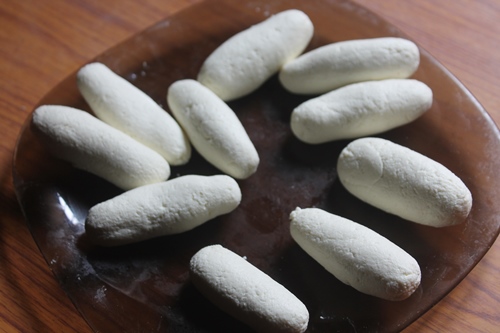 all done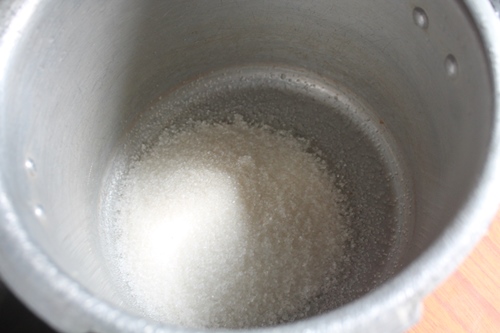 take sugar in a pressure cooker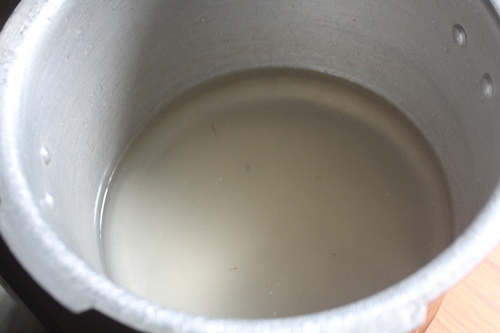 add water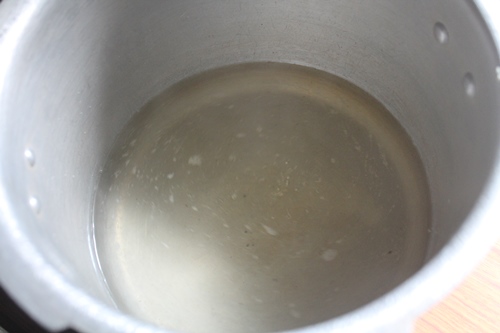 bring it to a boil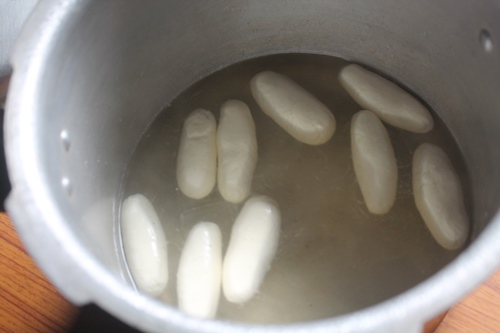 drop the cham cham in this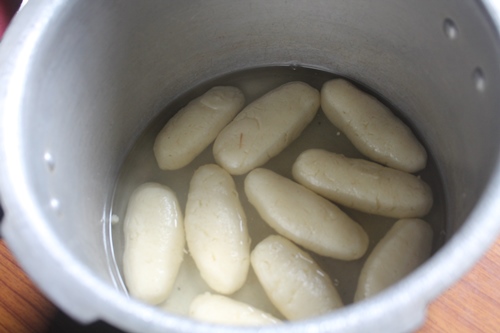 cook till this doubles in size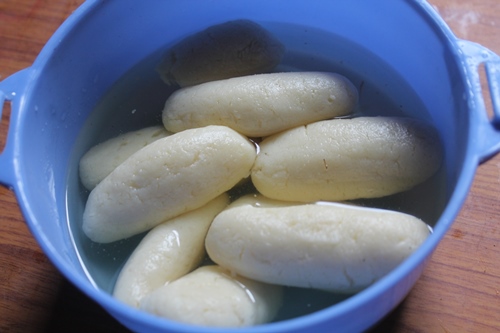 now take this in a bowl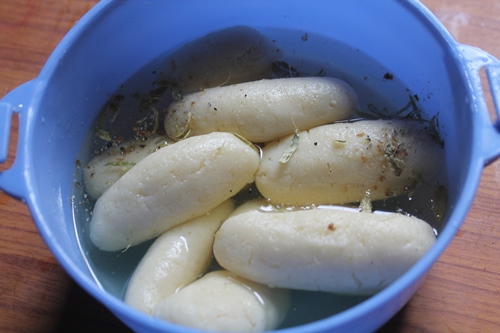 add cardamom powder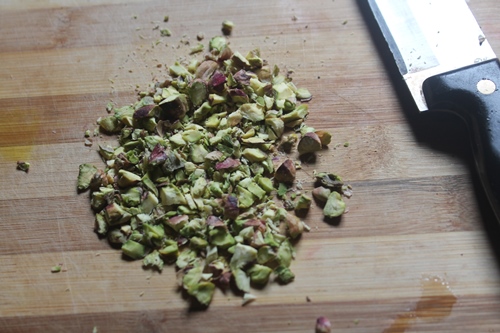 chop some pistachios finely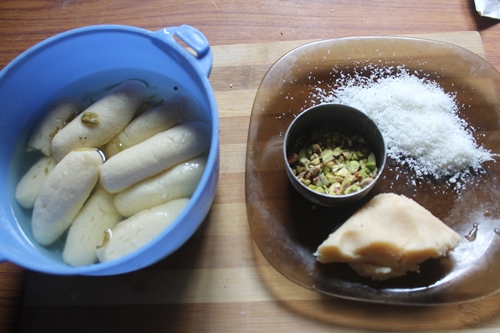 take your other ingredients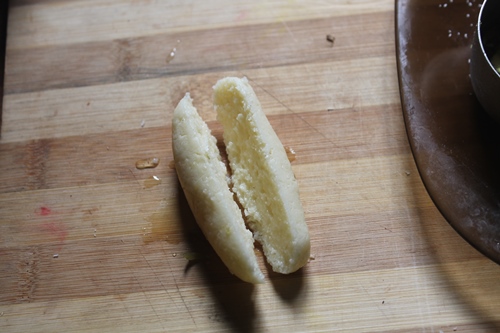 slit open the cham cham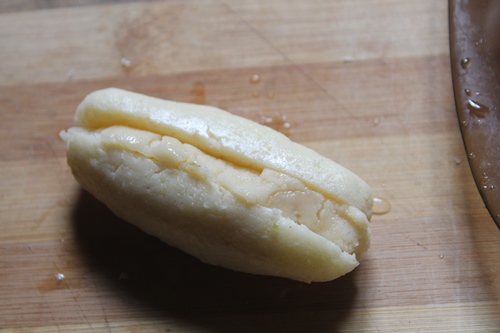 fill it with khoya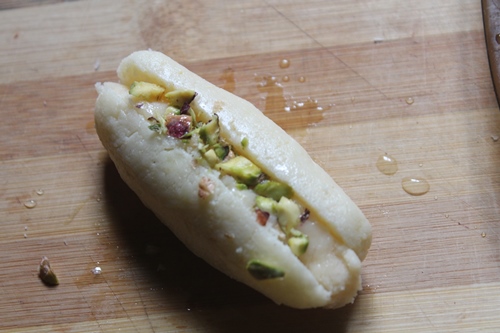 top with pistachios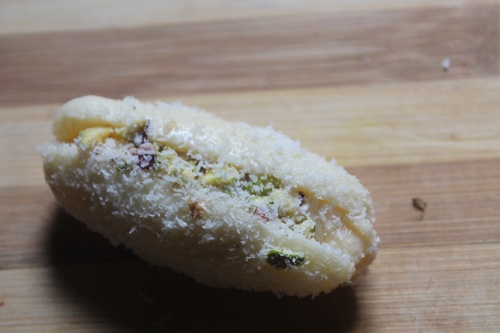 roll in coconut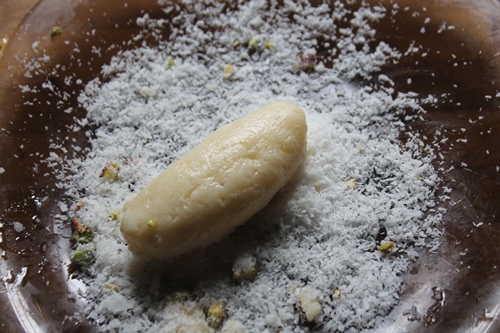 you can even roll it plain in coconut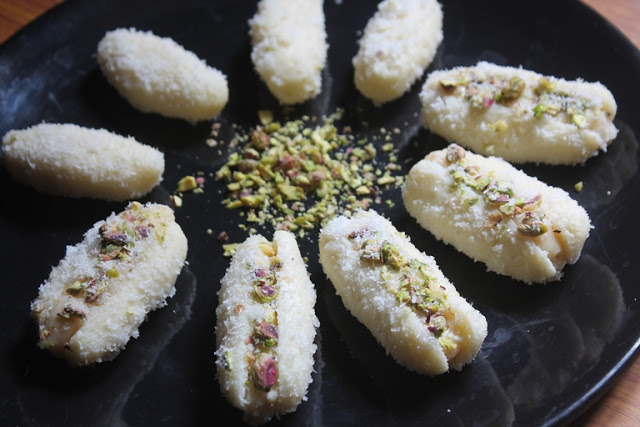 serve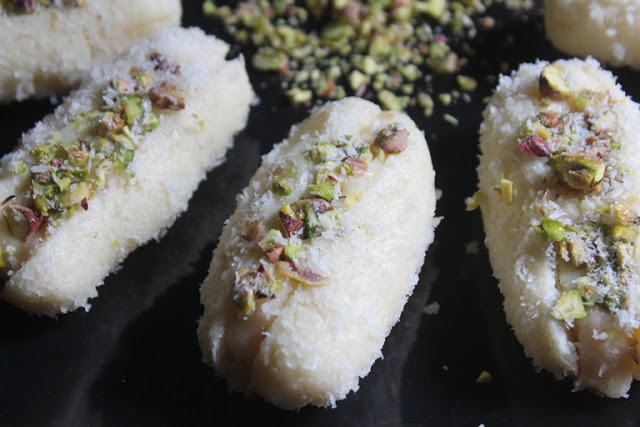 I am Aarthi, a happy homemaker, mom of two beautiful girls, married to my high school sweet heart. My goal is to teach people that cooking can be way more easier and joyful than they think. Yummy Tummy features recipes all over the world with step wise pictures which surely shows the ease of cooking.