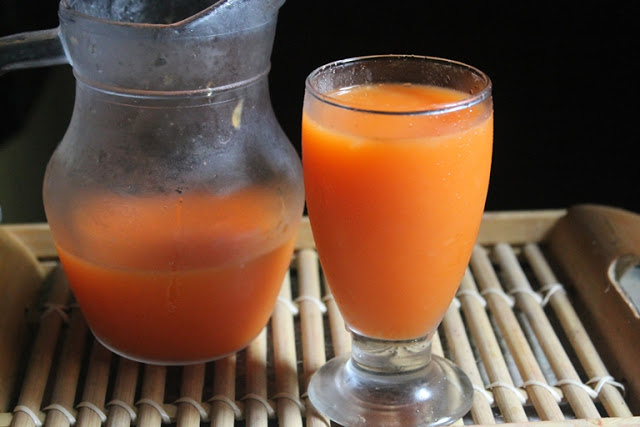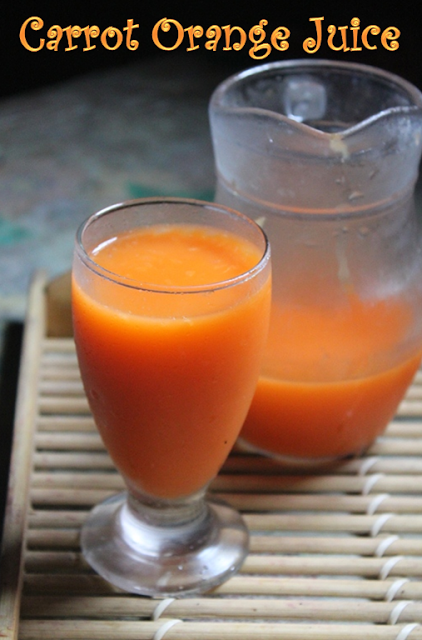 Hope you will give this a try and let me know how it turns out of you..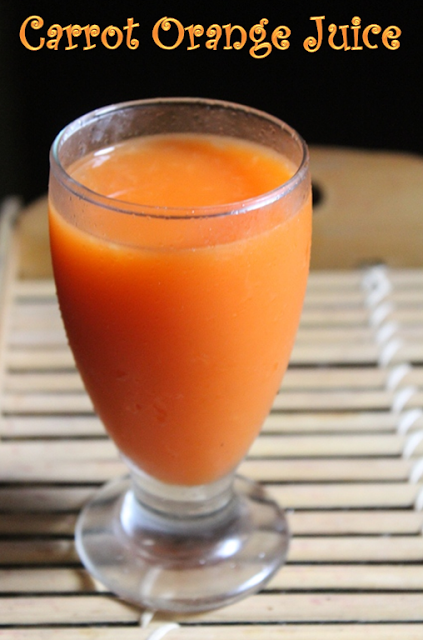 Preparation Time : 10 mins
Serves: 2
Ingredients:
Carrot – 2 large
Orange – 1
Ginger – 2 cm piece
Sugar or Honey to taste
Ice Cold Water as needed
Method:
Squeeze juice from orange. Set aside.
Take carrots and ginger in a blender, add water slowly and make it into a smooth puree. Strain it through a strainer or a cheesecloth.
Pour it in a jug, add in orange juice and honey. Mix well.
Chill it and serve.
Pictorial: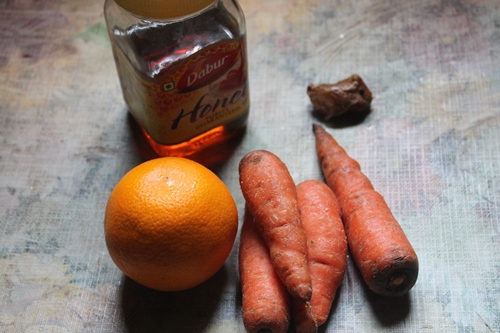 Take your ingredients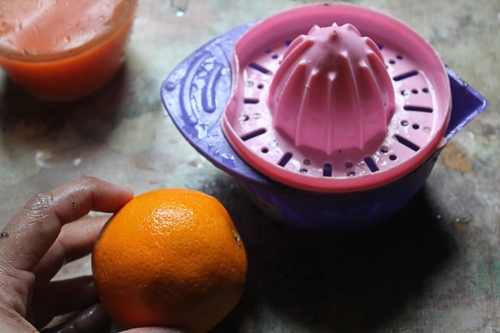 Start by squeezing some fresh orange juice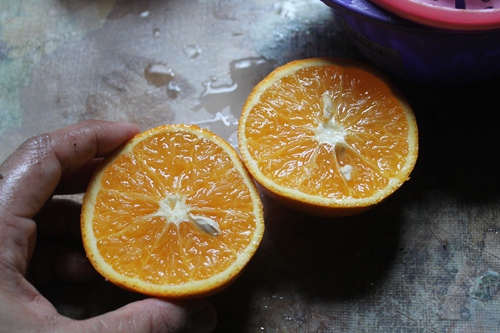 Cut it open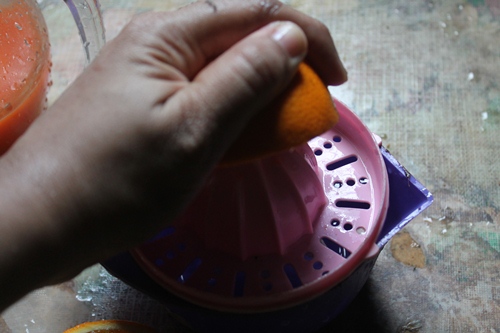 Squeeze to get as much juice as possible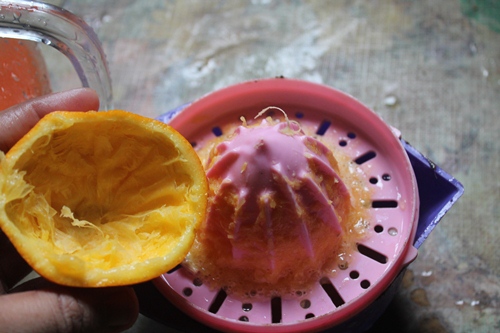 done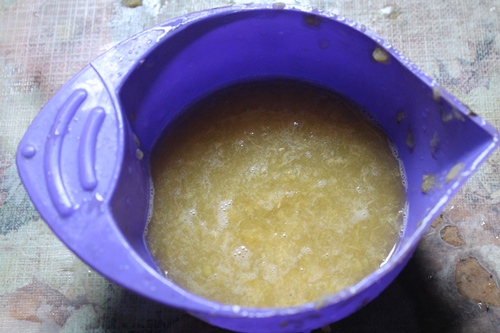 Fresh orange juice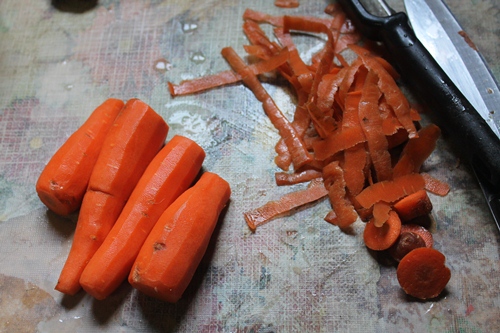 Peel your carrots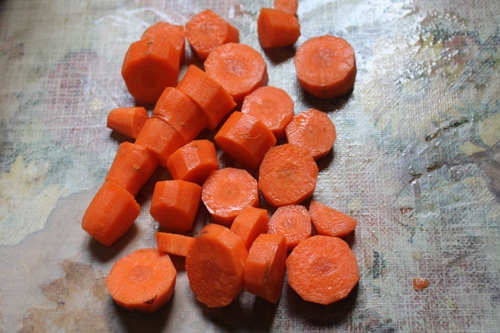 chop them roughly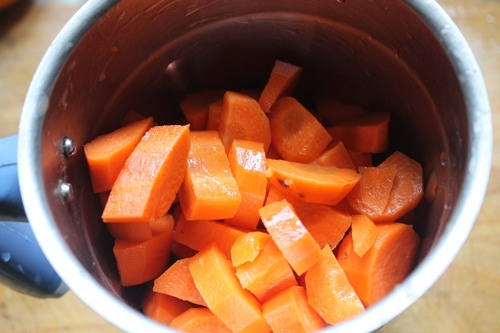 take it in a blender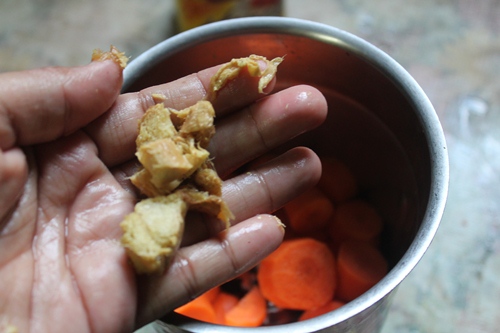 Add in some peeled ginger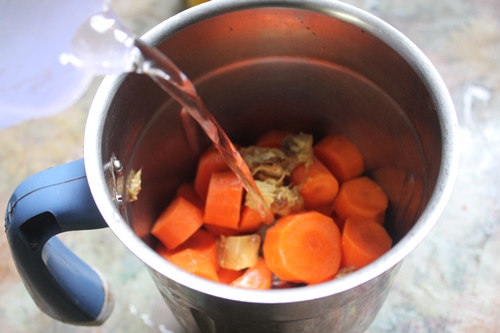 pour in water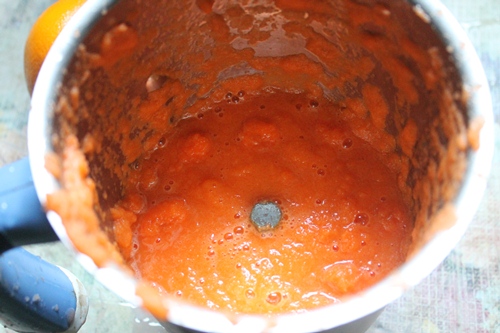 puree till smooth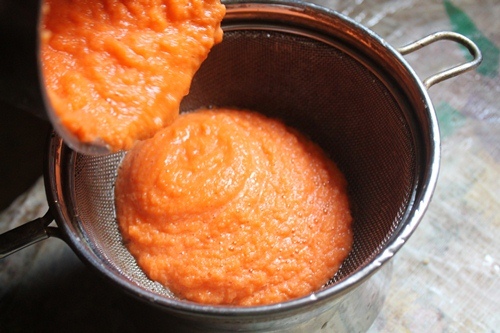 pour it in a fine mesh sieve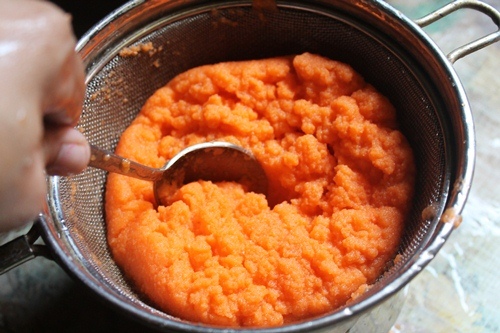 press to extract juice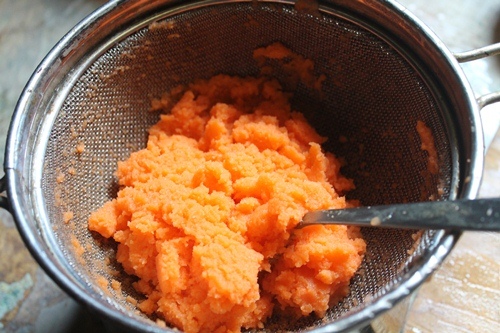 press as much as you can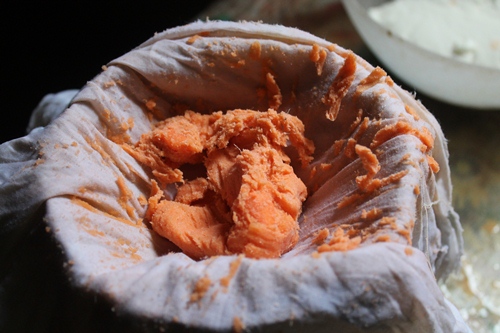 You can pour it in a cheesecloth and extract as much juice as possible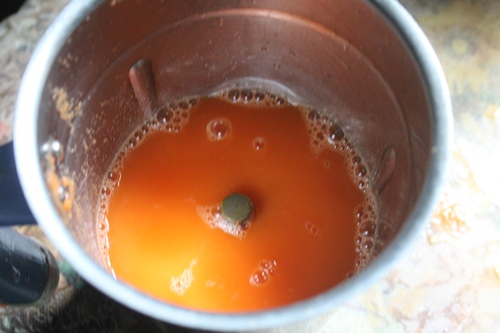 fresh carrot juice done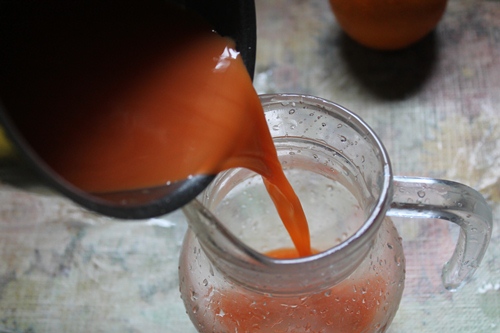 pour it in a jug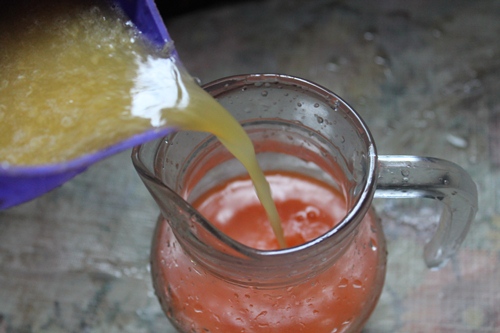 add in orange juice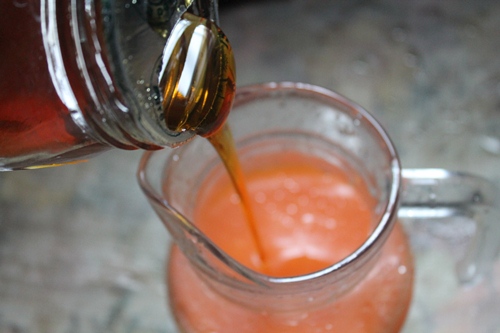 add in honey to taste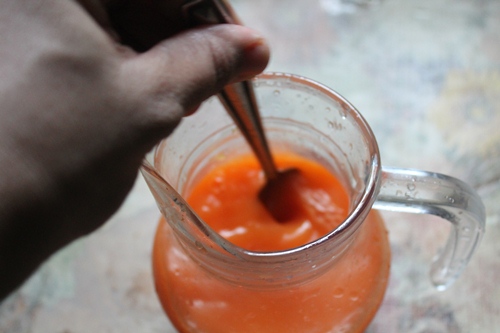 Mix, Chill and Serve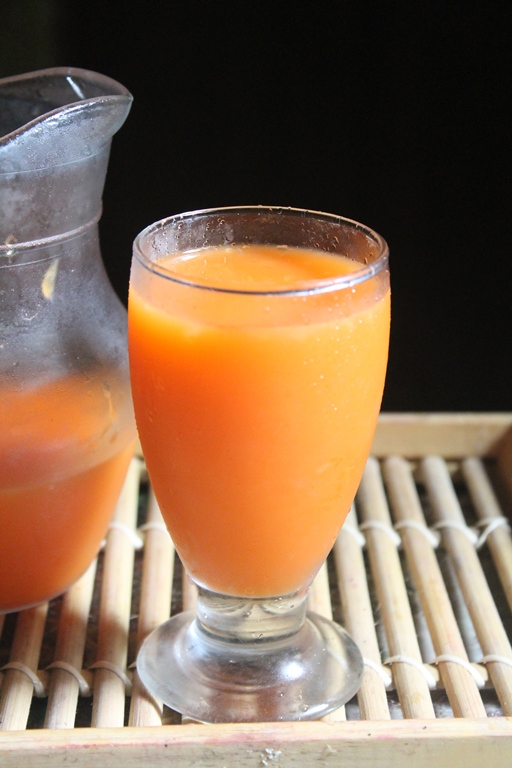 Enjoy