Nasi lemak recipe is a Malay cuisine dish consisting of fragrant rice cooked in coconut milk and pandan leaf. It is commonly found in Malaysia, where it is considered the national dish. Nasi Lemak is often served for breakfast.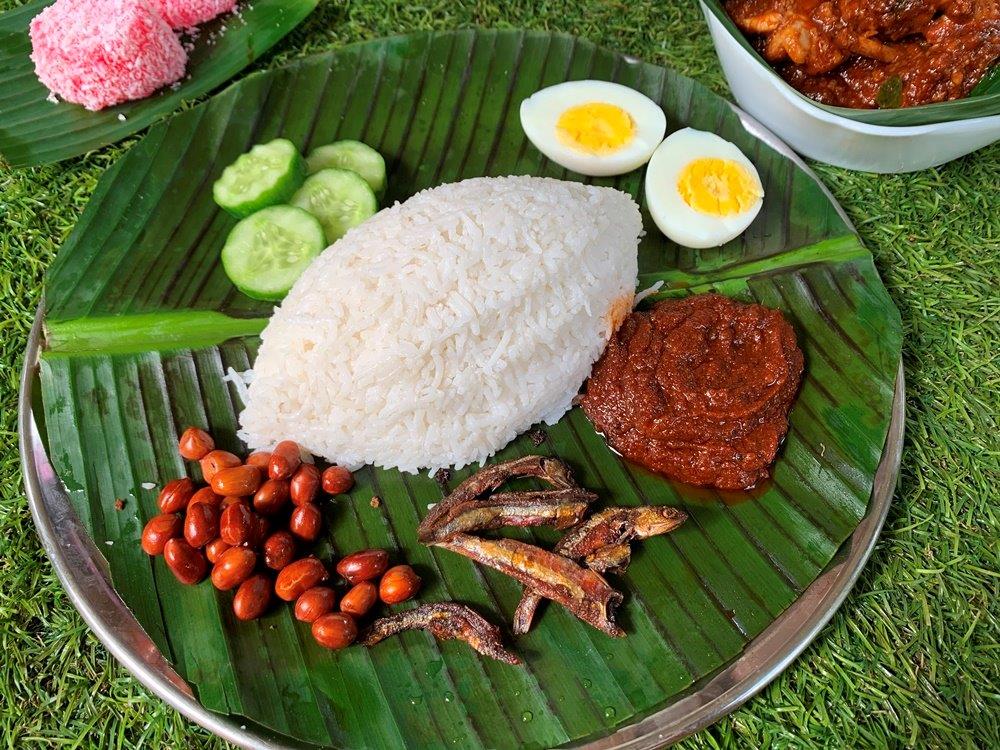 Pin
This is a Malay cuisine dish consisting of fragrant rice cooked in coconut milk and pandan leaf. It is commonly found in Malaysia, where it is considered the national dish. Nasi Lemak is often served for breakfast. However, because nasi lemak can be served in a variety of ways, it is often eaten throughout the day.
About Nasi Lemak Recipe
Nasi Lemak, is a platter which consists of coconut milk, pandan flavoured rice which is served along side with a spicy sambal which has chillies, garlic, onions. This nasi lemak is also served with an additional sides like cucumber, fried anchovies, boiled eggs and peanuts.
A popular condiment in Malaysia, Indonesia, and Singapore, sambal is a sauce made from chilies, spices, herbs, and aromatics. It has a complex flavor that is all at once earthy, spicy, and hot. The traditional way of grinding the spices to make the sambal starter paste is to use a stone mortar and pestle. But you can use a blender to fasten the process.
You will love my Sambal Chicken & Sago Cake/ Kuih Sago
Also check out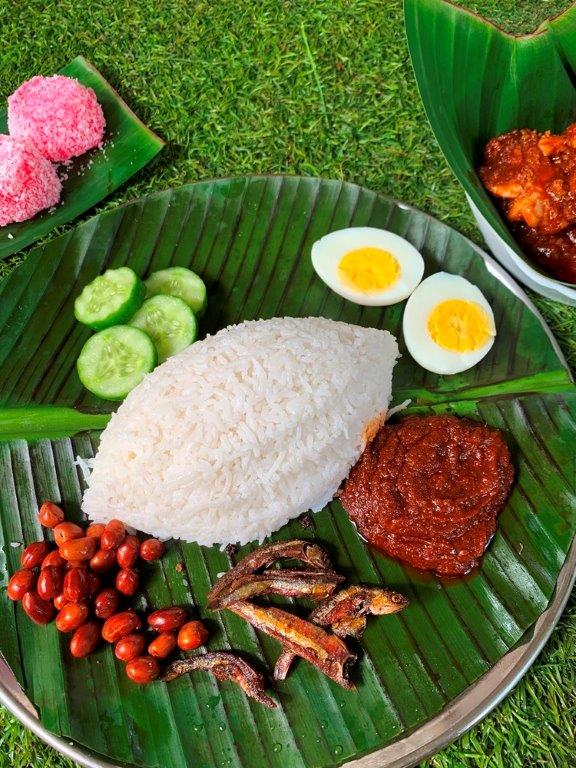 Pin
Video for Nasi Lemak Recipe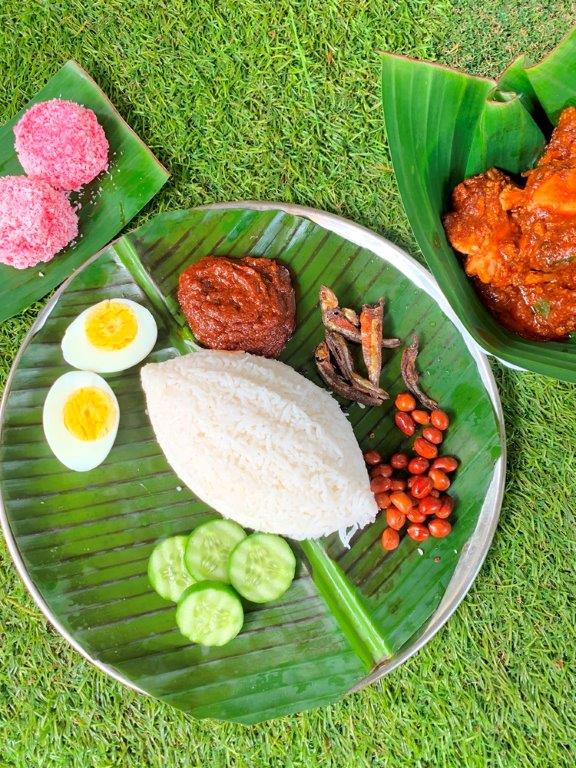 Pin
How to Make Perfect Rice for Nasi Lemak
Use fragrant jasmine rice if you can.
Soak rice in water for 30 mins so it cooks faster.
Cook the rice in thick coconut milk.
Add pandan leaf for maximum flavour. Pandan leaf adds so much flavour to the rice.
Add salt.
How to Make Perfect Sambal:
Grind the sambal coarse so you get nice texture of the onions and chillies
Always taste and adjust tamarind, jaggery.
Add good amount of chillies for heat and colour.
Cook the sambal till oil separates.
Use generous amount of oil.
You can add dried prawns or belachan taste for more umami flavour.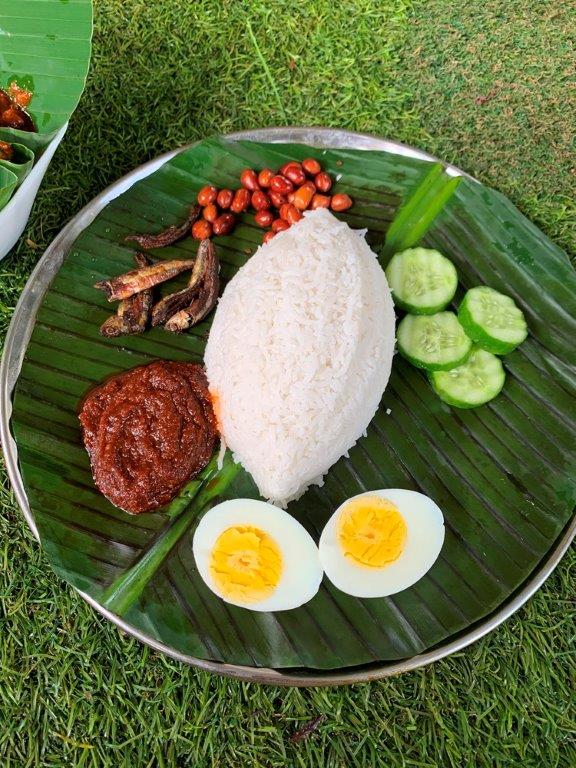 Pin
Hope you will give this a try and let me know how it turns out for you.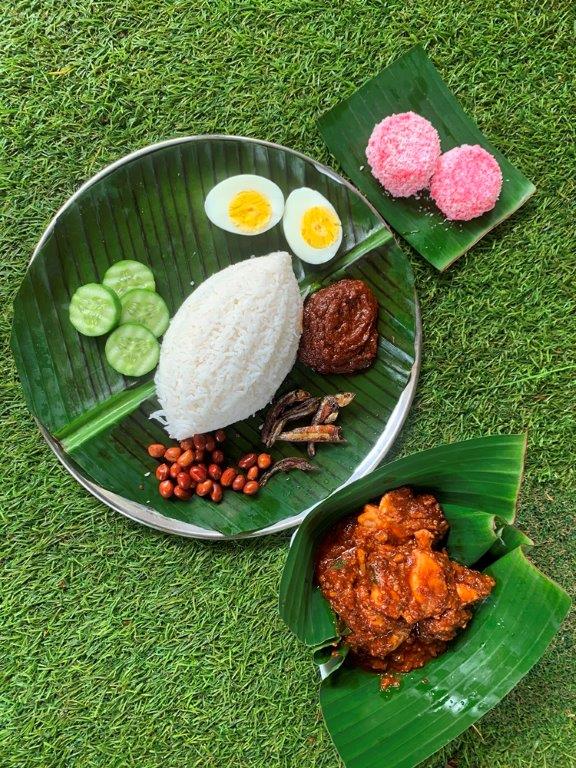 Pin
If you have any questions not covered in this post and if you need help, leave me a comment or mail me @[email protected] and I'll help as soon as I can.
Follow me on Instagram, Facebook, Pinterest ,Youtube and Twitter for more Yummy Tummy inspiration.
IF YOU MAKE THIS RECIPE OR ANYTHING FROM YUMMY TUMMY, MAKE SURE TO POST IT AND TAG ME SO I CAN SEE ALL OF YOUR CREATIONS!! #YUMMYTUMMYAARTHI AND @YUMMYTUMMYAARTHI ON INSTAGRAM!
📖 Recipe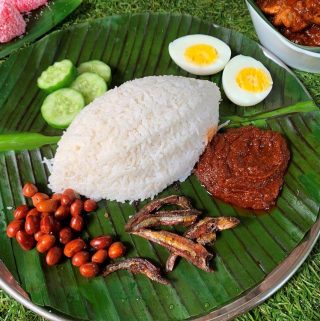 Nasi Lemak | Nasi Lemak Recipe
Malaysian Nasi Lemak is easy to make and taste delicious. This popular breakfast is so yummy and is healthy as well.
Ingredients
For Rice:
Basmati Rice or Short grain rice - 1 cup

Coconut Milk - 2 cups

Pandan Leaf or Ramba Ila - 1

Salt to taste
For Sambal:
Small onion - 10

Onion - 1 chopped

Dry Red Chillies - 10 to 15

Ginger - 1 small pieces

Garlic - 6

Lemon Grass - 1

Salt to taste

Jaggery - 4 tblsp

Tamarind paste - 2 tblsp

Oil - ¼ cup
For Serving:
Cucumber

Dried anchovies

Fried peanuts

Boiled eggs
Instructions
Start by washing and soaking rice for 30 mins. Now take it in a sauce pan.

Add salt, pandan leaf, coconut milk and mix well.

Bring it to a boil. Cover and simmer for 15 mins till rice is cooked completely.

Fluff up the rice and cover again. Set aside so it stays warm.

Now make sambal. Grind all ingredients except tamarind and jaggery to a coarse paste.

Heat oil and add the coarsely ground masala. Cook till raw smell leaves.

Now add in tamarind and jaggery and mix well.

Cook till oil separates. Set aside.

Now fry some anchovies and peanuts.

Boil some eggs.

Serve sambal with rice, cucumber, peanuts, anchovies and boiled egg.

Serve hot.
Video
Nasi Lemak Recipe with Step by Step Pictures
1)Take all ingredients for sambal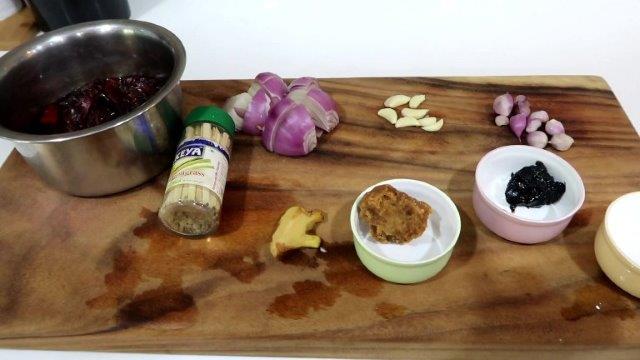 Pin
2)Take all ingredients in a blender except palm sugar and tamarind.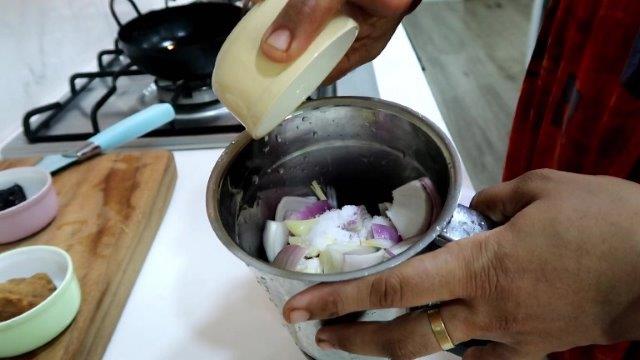 Pin
3)Now it is smooth.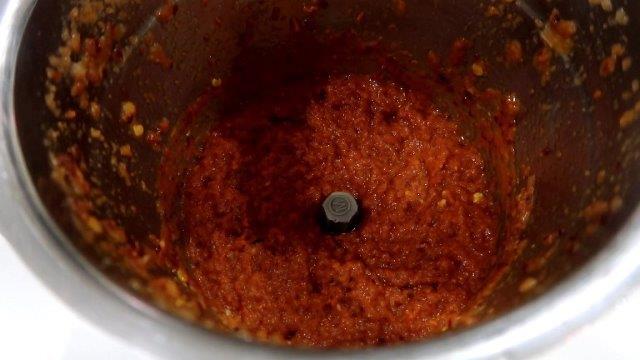 Pin
4)Heat oil in a pan. Add in ground sambal.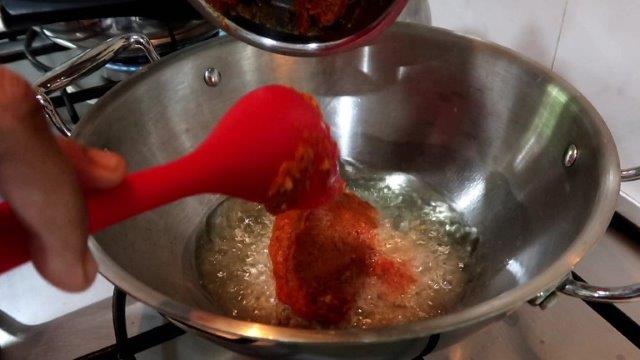 Pin
5)Mix well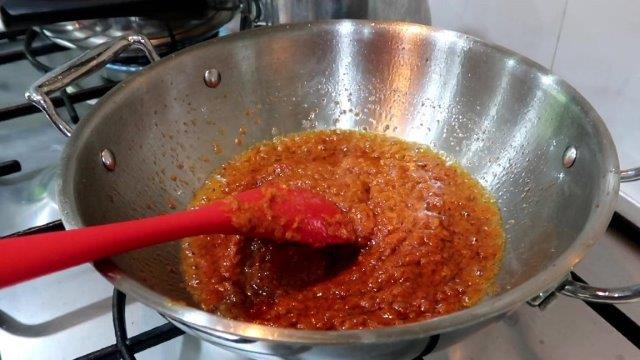 Pin
6)Mix well and cook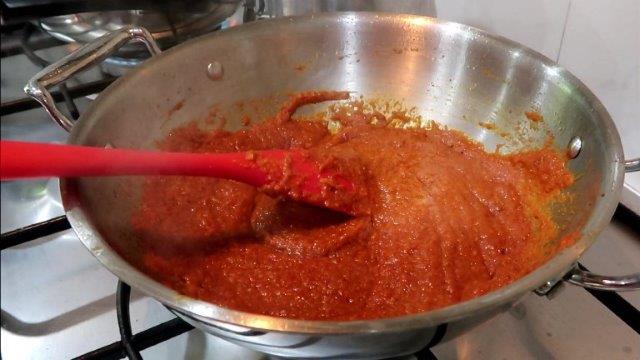 Pin
7)Add tamarind paste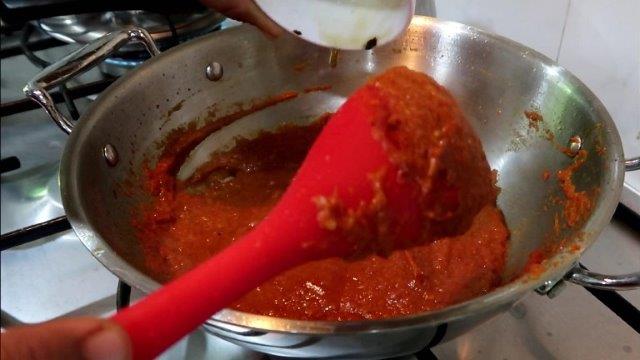 Pin
8)Add in palm jaggery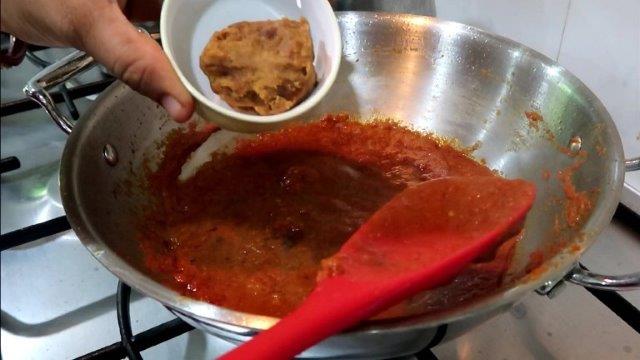 Pin
9)Mix well and cook on low heat till oil separates.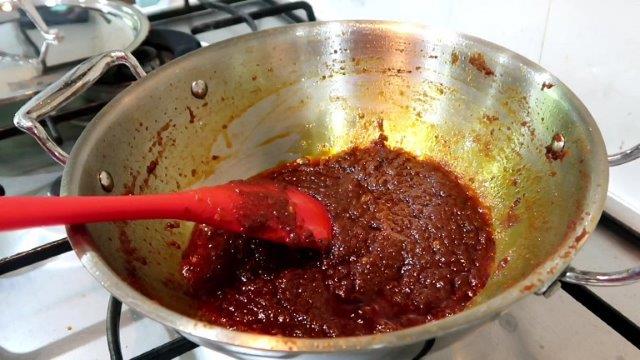 Pin
10)You need pandan leaf for the rice.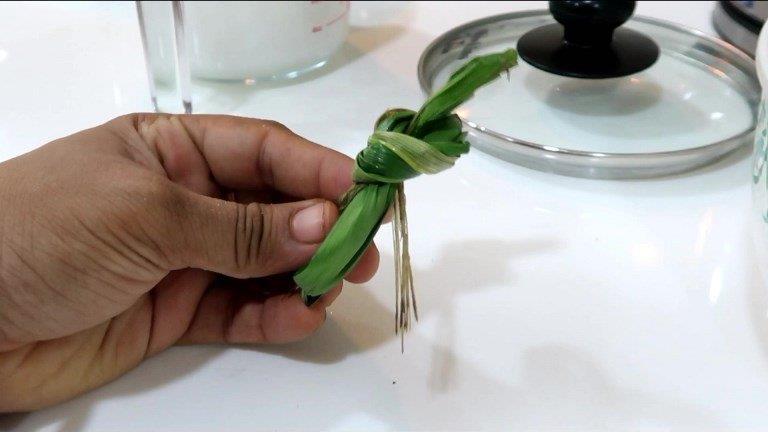 Pin
11)Add in washed rice in a pot.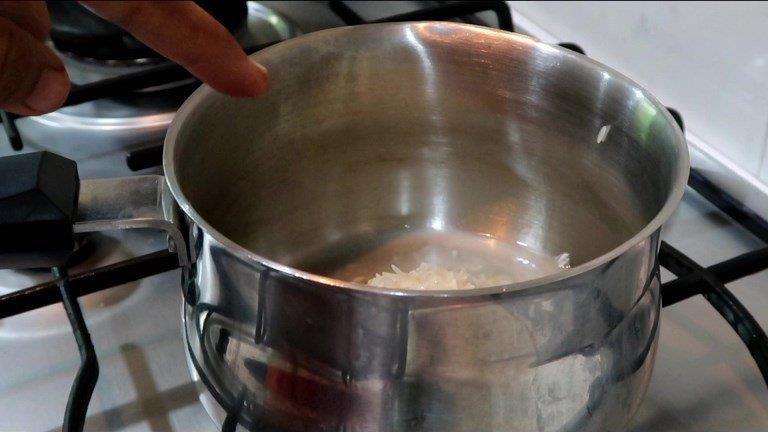 Pin
12)coconut milk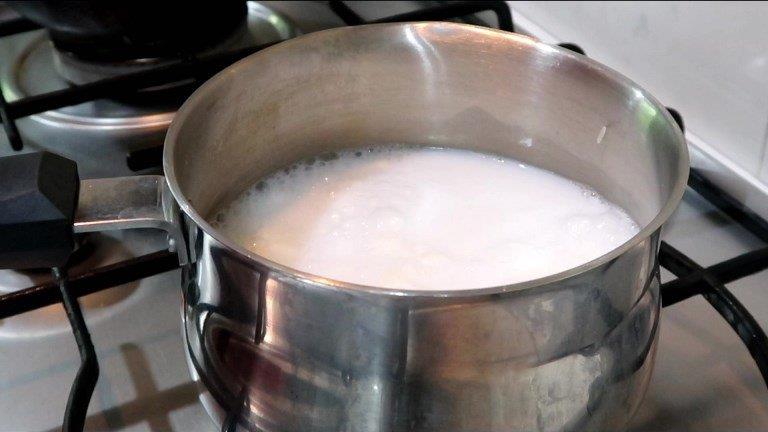 Pin
13)Add in pandan leaf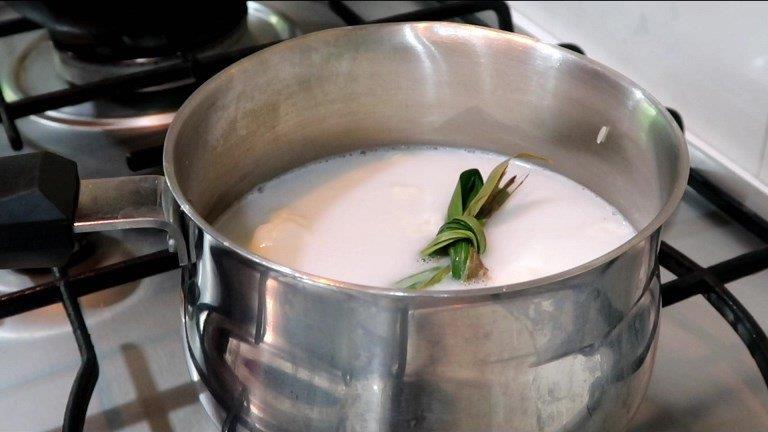 Pin
14)Add in salt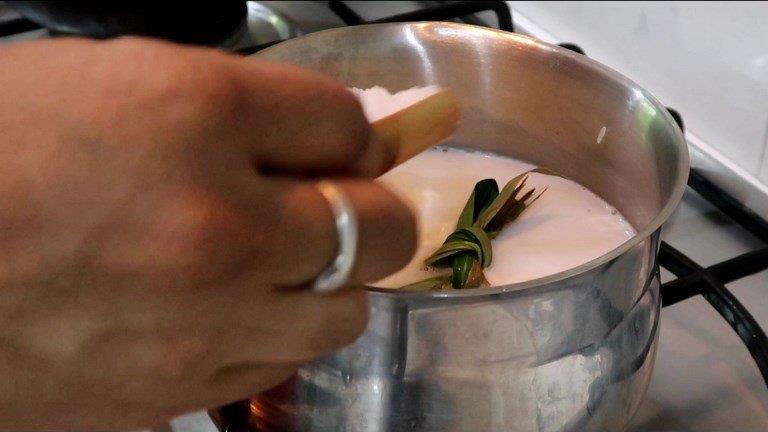 Pin
15)Bring it to a boil.
Pin
16)Cover and cook on a low heat till rice is completely cooked.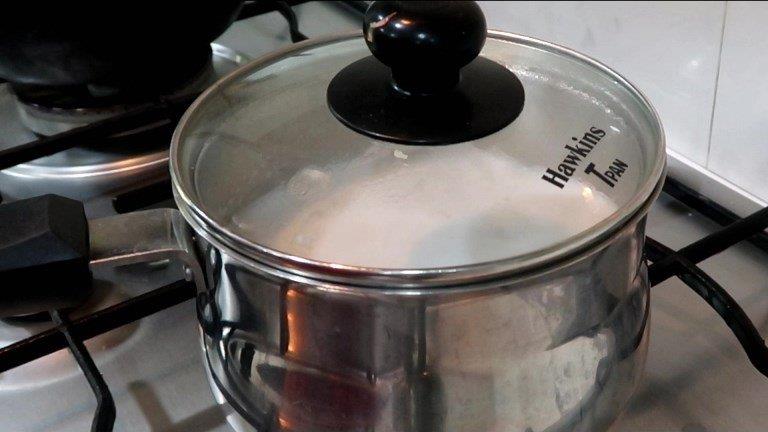 Pin
17)Rice is cooked.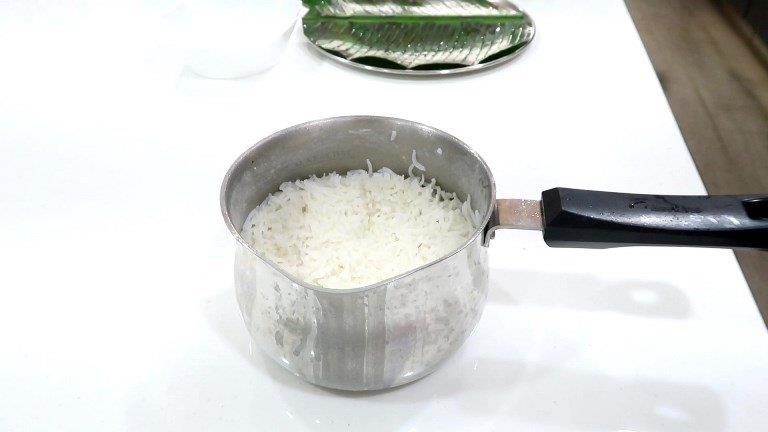 Pin
18)Fluff up the rice and cover and set aside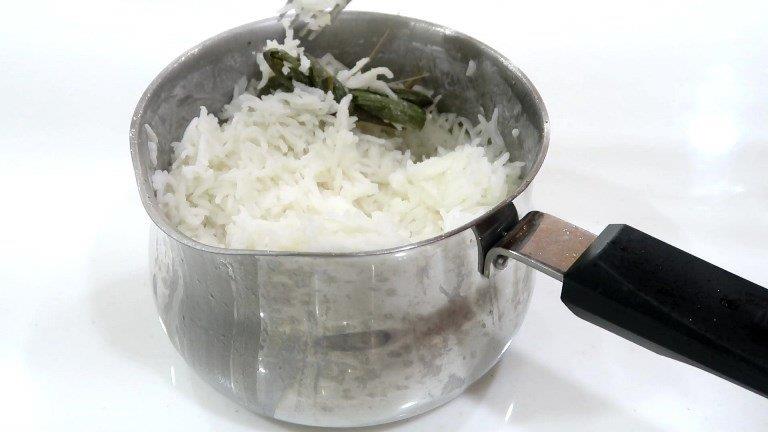 Pin
19)Now prepare all the sides. Take cucumber and slice them.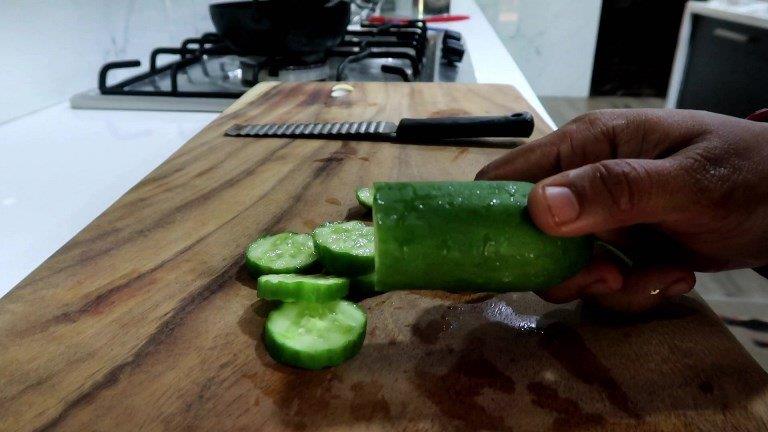 Pin
20)Fry some peanuts.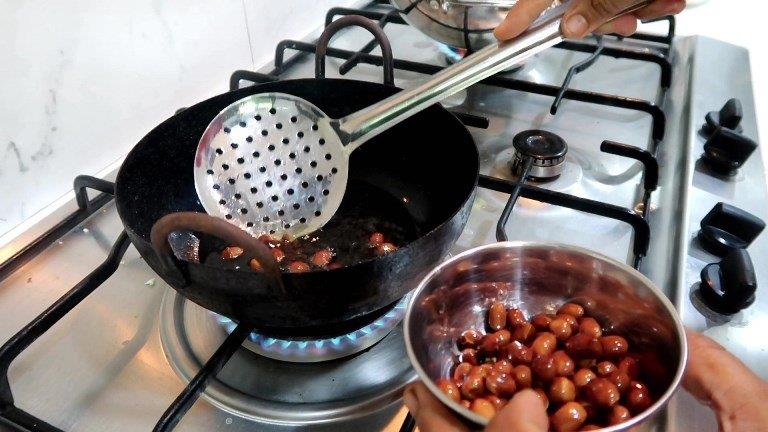 Pin
21)Fry some anchovies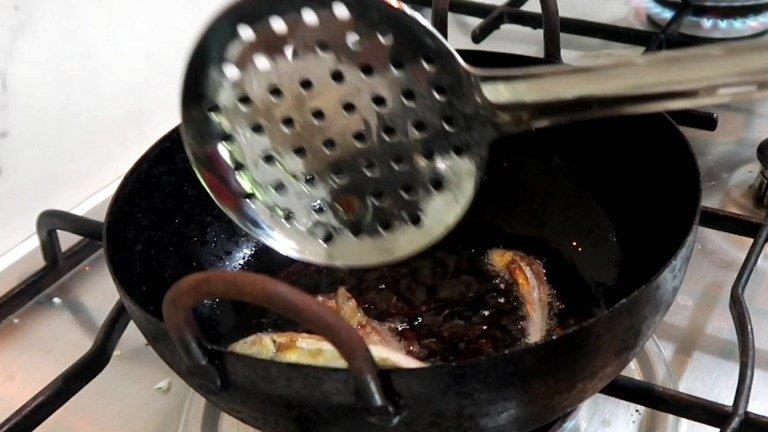 Pin
22)Set aside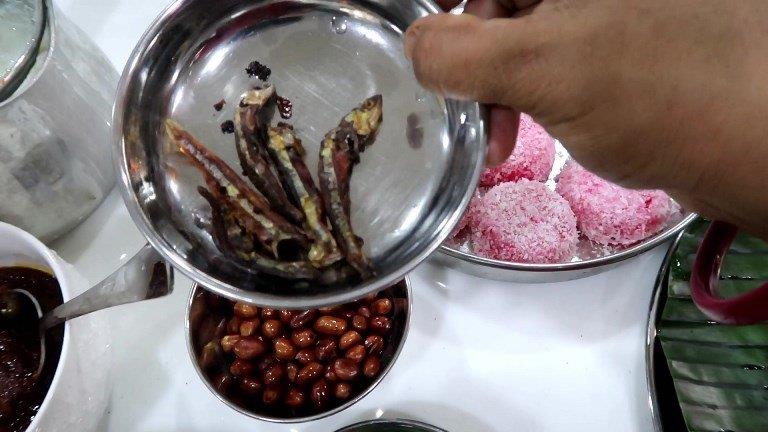 Pin
23)Boil some eggs and set aside.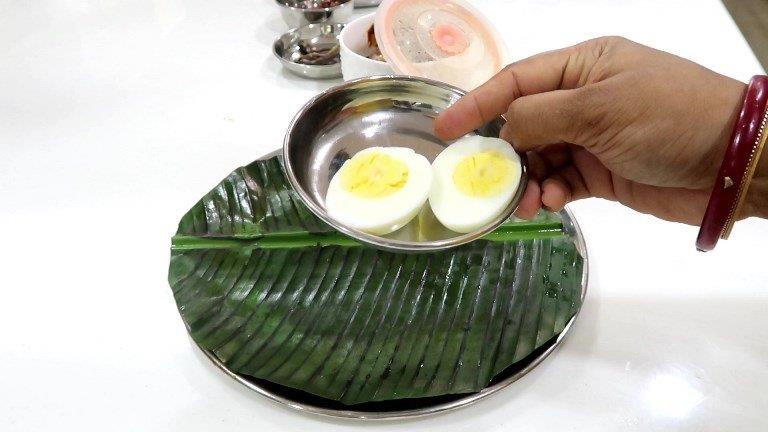 Pin
24)Take a serving plate.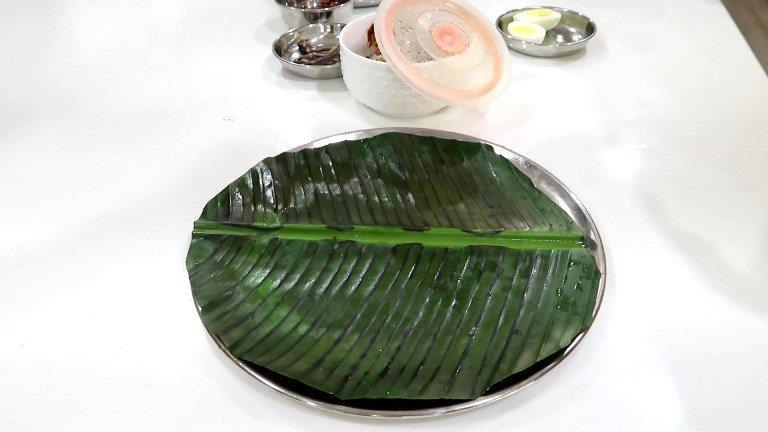 Pin
25)Now take some rice and mould it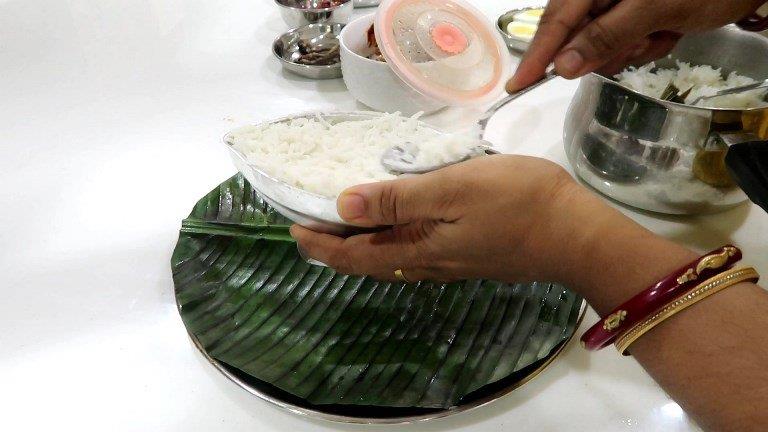 Pin
27)Un mould it in a plate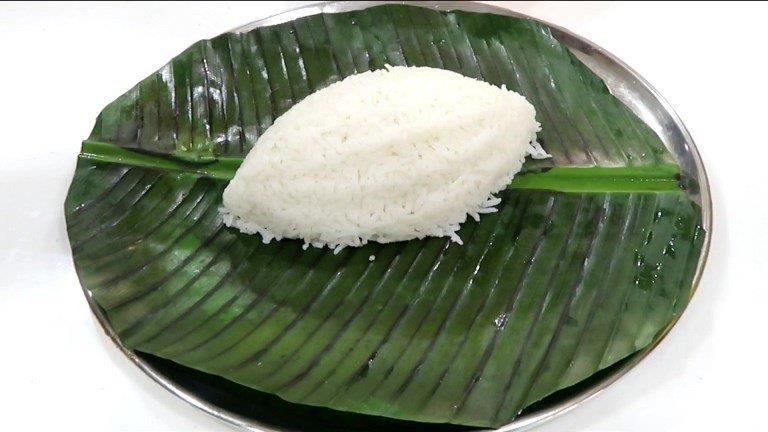 Pin
28)Spoon in some sambal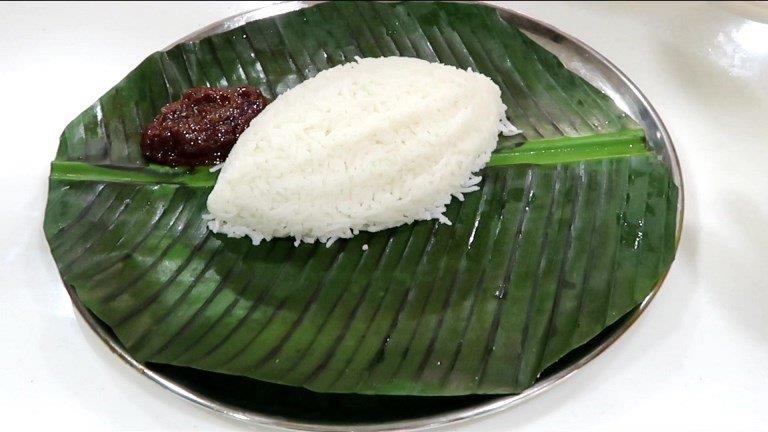 Pin
29)fried anchovies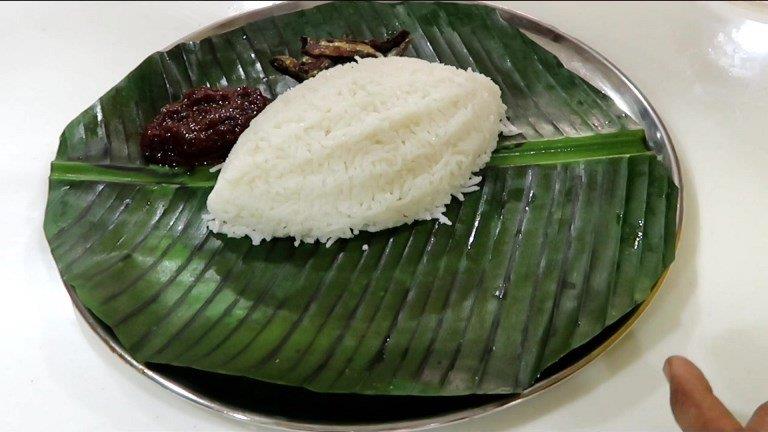 Pin
29)Add in fried peanuts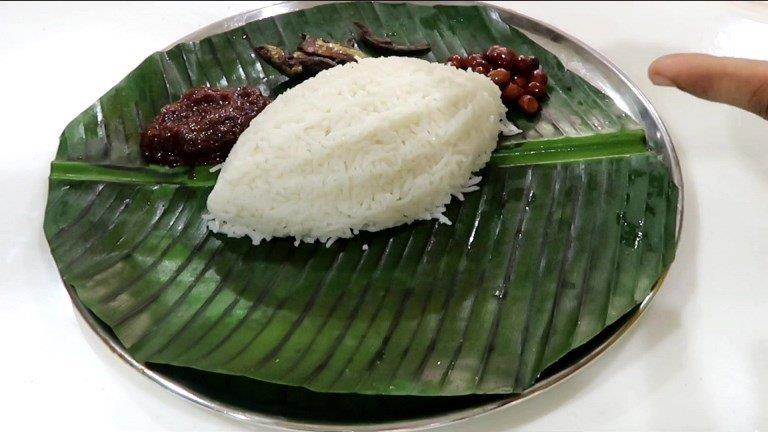 Pin
30)Add eggs and cucumbers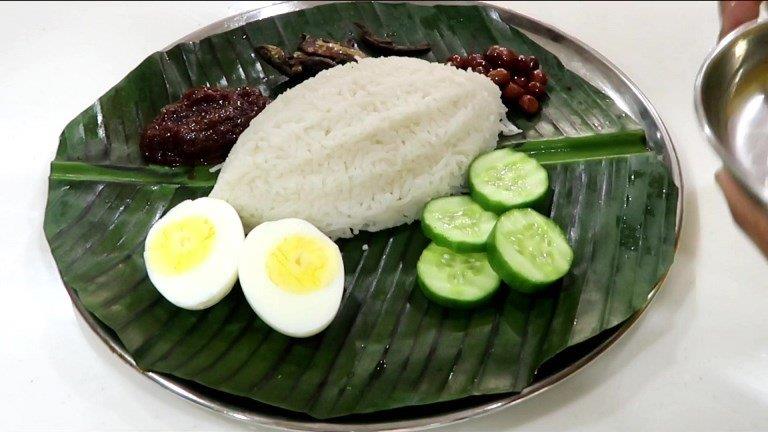 Pin
31)Serve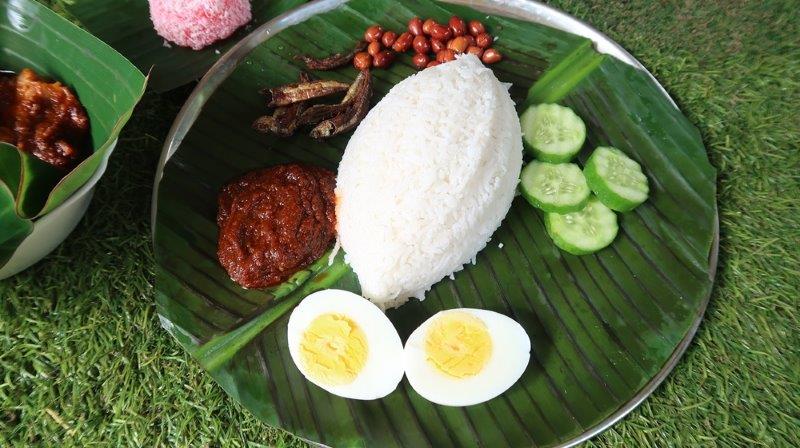 Pin
Tips & Tricks
After the sambal is cooked, ladle as much of the hot sauce as you want onto your main dish or rice. The rest of the sambal should cool before storing in fridge or freezer.
The frozen sambal will keep for 2 to 3 months. It's best to freeze it in smaller containers and take out what you need for each meal.
Most of the ingredients can be found at Asian markets or high-quality grocery stores with a robust international foods aisle.
Frequently Asked Questions
How long can we store Sambal?
You can make a huge batch and store in a glass jar for over a month in fridge.
What is Sambal?
Sambal is a spicy sauce made using red chillies, ginger, garlic, lemon grass, galangal, tamarind, palm sugar, onions and shallots. The paste is cooked in oil till the raw smell goes and the paste gets thick and oily.
Recipe Variations
Instead of shallots, you can use small red onions.
In place of the dried chilies, add chilli powder.
If fresh turmeric is unavailable, use turmeric powder.
If galangal is difficult to find you can use a 1-inch piece of fresh ginger.
Instead of tamarind paste, use tamarind juice instead.
Related Recipes