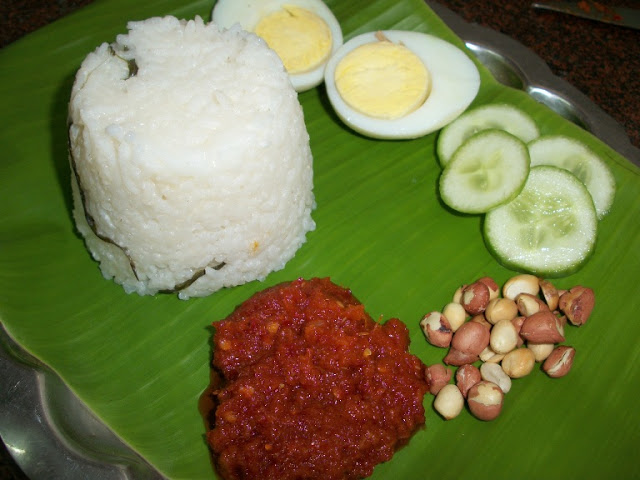 Nasi Lemak
Hai Friends..Hope you are enjoying ur weekends… Blogging marathon Season 7 had started and I am going to do "Regional Special" for this week…And the place which I have been selected for this time is "Malaysia-Truly Asia"…I am going to do the typical malay dishes all over this week..So keep on checking ..I am going to start this blogging marathon with a bang by making the Malaysian National Dish-Nasi Lemak…This dish contains a mild coconut flavoured rice served with a spicy sambal..Usually they add dried shrimp in sambal and the sambal they make will be very fishy..I made my sambal entirely vegetarian,so all my vegetarian friends can enjoy too…This is a pretty easy recipe to make and also very comforting..
For Coconut Flavoured Rice:
Basmati rice-1 cup
Pandan Leaf / Brinji ilai / screwpine leaves-3
Coconut Milk-1 cup
Water-2 cup
Salt to taste
For Sambal:
Shallots/Sambar onion-4
Dry red chilli-10 Soaked
Ginger-1 inch piece
Garlic-6 cloves
Salt to taste
Sugar-to taste
Lemon juice-1 tblspn
Oil-2 tblspn
For garnishing:
Cucumber
Hard Boiled Eggs
Peanuts
Method:
Soak rice for 1 hour.Strain and keep aside.
Take coconut milk,water,pandan leaf,salt in a sauce pan and add in the rice.let it come to a boil.Reduce the flame and cook till till the rice absorbes all water for about 20 min…
Take shallots,red chilli,ginger,garlic in a mixer and make it into a fine paste.
Heat 2 tblspn of oil in a kadai and add the paste in this..Cook till oil separates…Season with salt and sugar..Add in some lemon juice and set aside.
Take a plate and add a pile of the coconut flavoured rice and spoon some sambal on the side.garnish with eggs,cucumber and peanuts.
Serve hot..
Pictorial: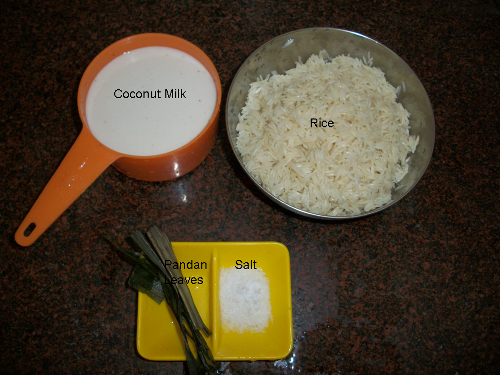 grab your ingrediants for rice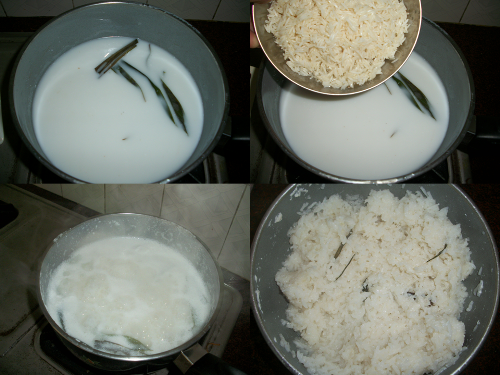 cook rice in coocnut milk by adding some pandan leaves,salt and sugar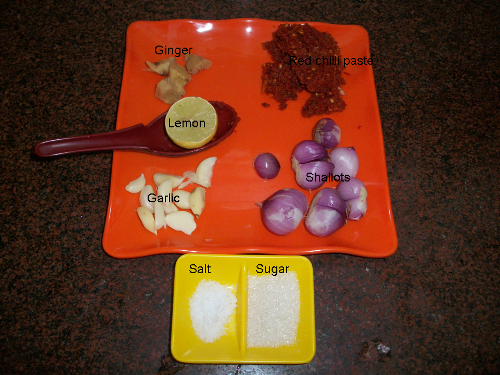 grab ur ingrediants for sambal

make a paste out of shallots,garlic,ginger,red chilli paste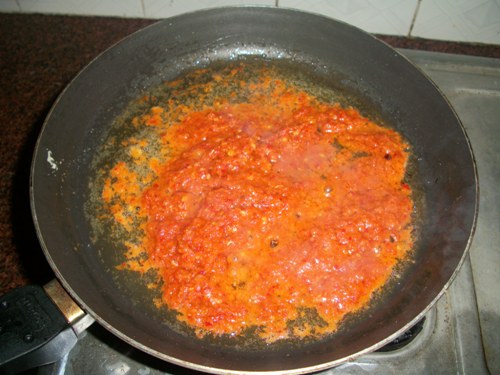 cook it in oil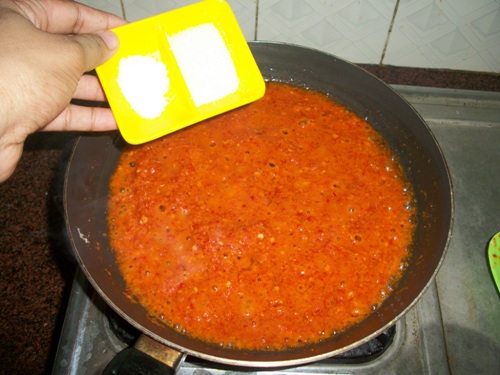 season with salt and sugar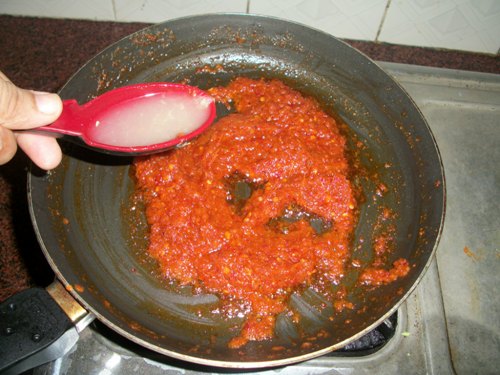 squeeze in lemon juice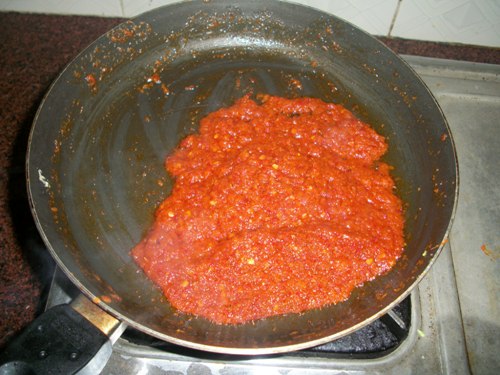 till oil separates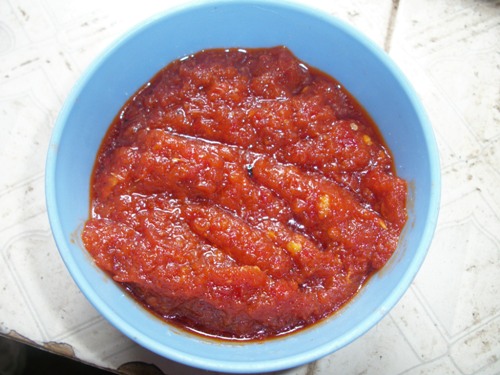 Done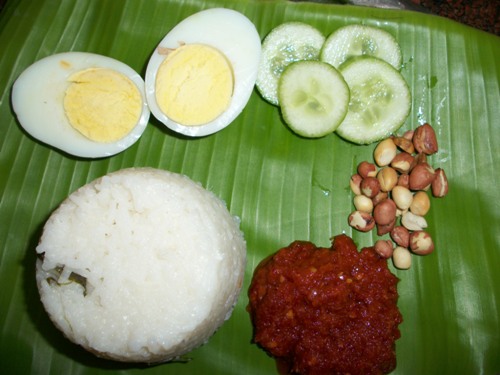 Assemble and enjoy…