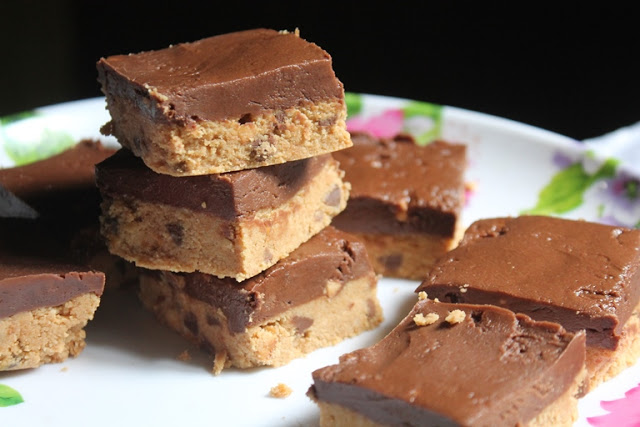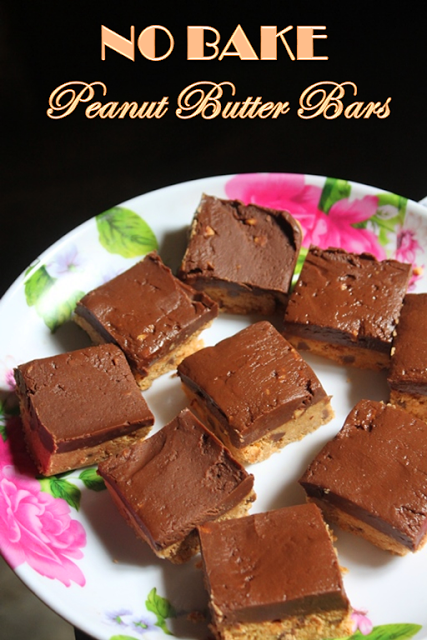 I packed it for her and when she tasted it she told that it taste very similar to snicker bars. And i too felt the same way. It was way too delicious and you can never stop with a single piece.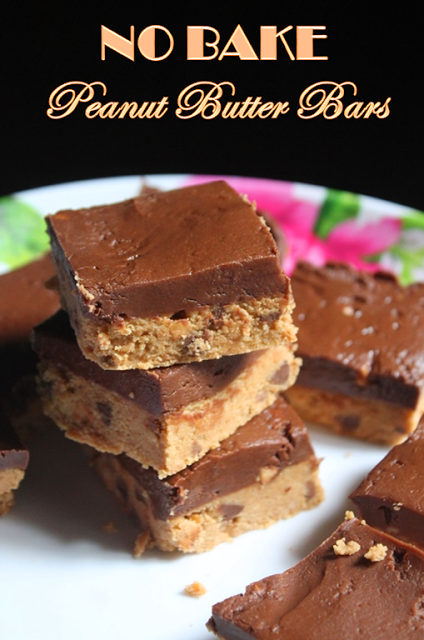 Hope you will give this a try and let me know how it turns out for you..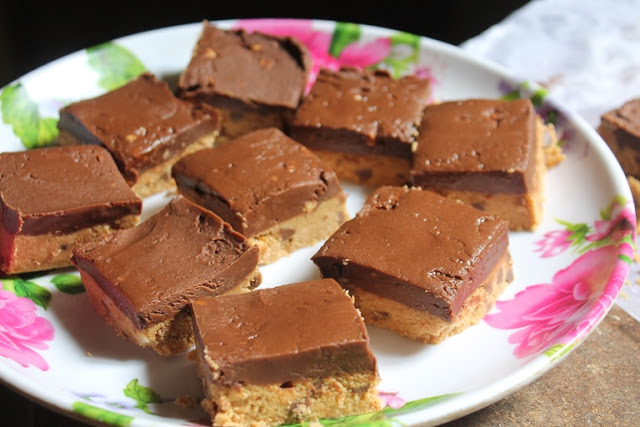 Preparation Time : 10 mins
Setting Time : 2 hours
Makes : 15 to 20 bars
Recipe Source: The pioneer woman
Ingredients:
For Base:
Biscuits – 20 to 25 (around 200 grams) ( i used milk bikis)
Peanut Butter – 1/2 cup
Confectioners Sugar / Powdered Sugar – 3/4 cup
Chocolate Chips – 1 cup
Unsalted Butter – 100 grams / 1/2 cup

For Topping:
Chocolate Chips – 2 cup
Peanut Butter – 1/2 cup
(My 1 cup measures 240 ml)
Method:
Take biscuits in a blender and powder them finely.
Now take butter, peanut butter in a bowl and whip till creamy. Add in confectioners sugar and whip again till mixed well.
Now add in chocolate chips and powdered biscuits and mix well.
Spoon this in a parchment lined pan. Press evenly so it forms base. Put this in fridge till needed.
Now take chocolate chips and peanut butter in a heat proof bowl and place it over a double boiler and melt it gently.
Now spoon this over the base and spread evenly. Set this in fridge for couple of hours.
Cut it into squares.


Pictorial: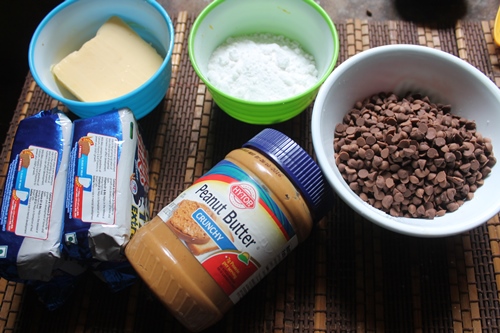 Take all your ingredients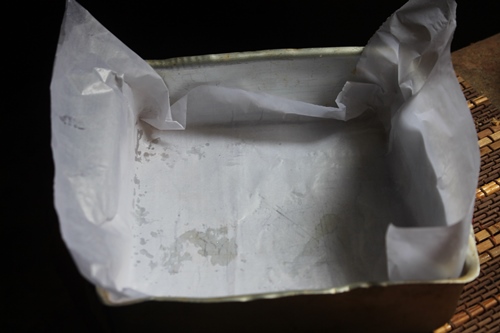 Line a square pan with parchment paper and set aside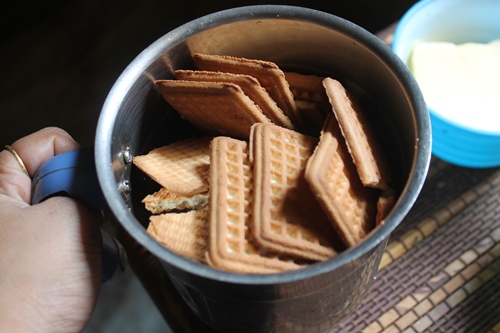 take biscuits in a blender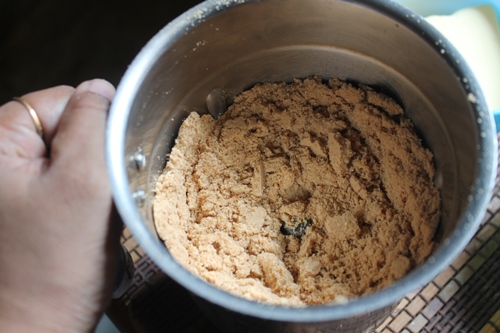 powder them finely and set aside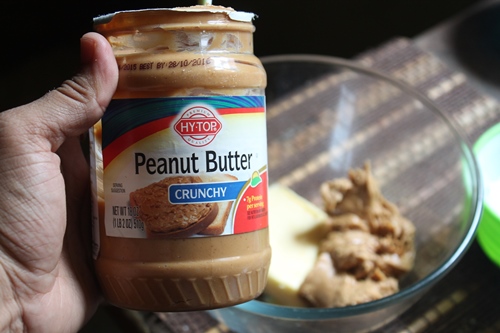 take butter and peanut butter in a bowl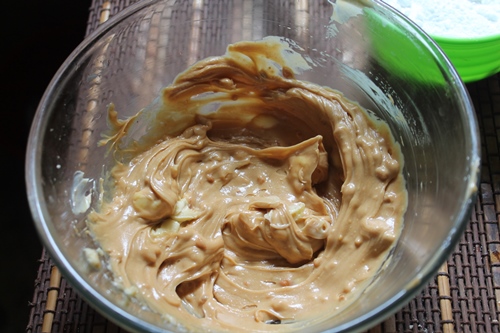 whip till creamy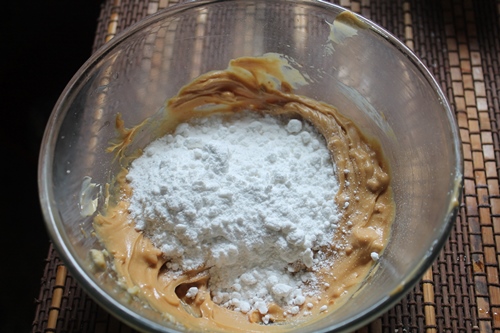 add in confectioners sugar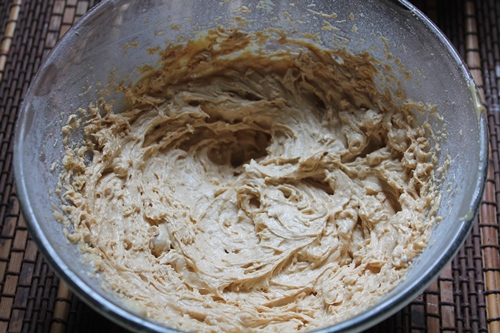 whip till mixed up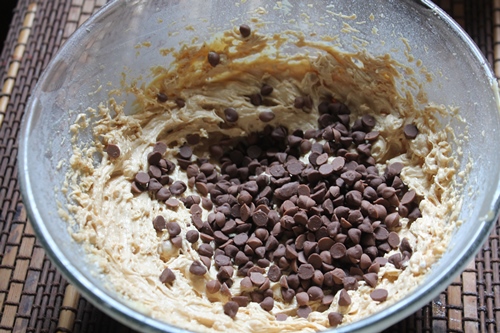 add in chocolate chips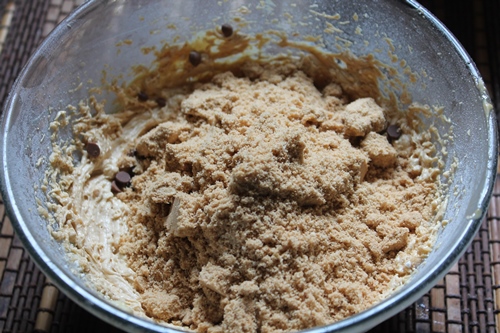 add in powdered biscuits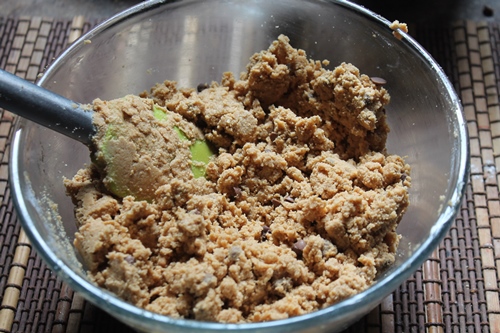 mix well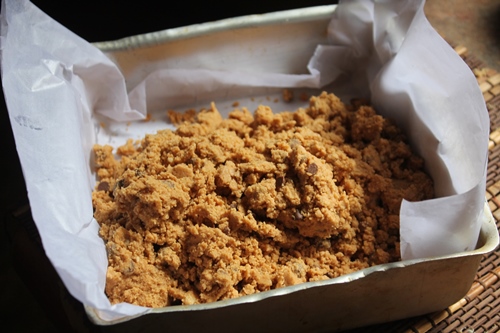 spoon this into the pan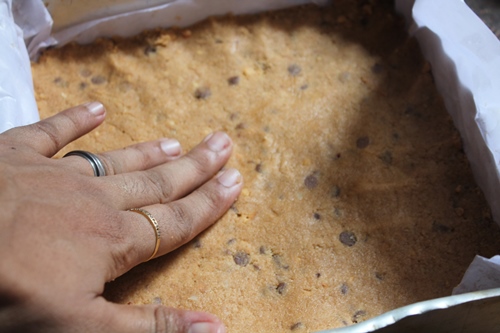 press evenly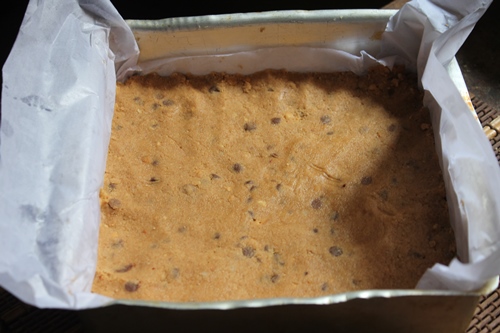 put this in fridge till you make the topping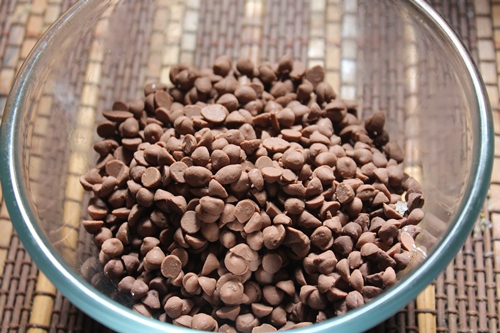 take chocolate chips in a heat proof bowl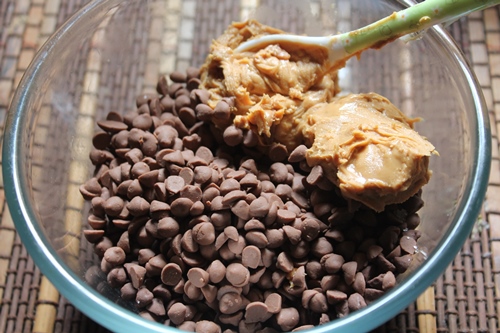 add peanut butter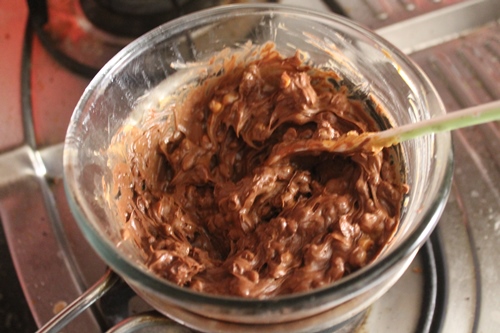 melt this over a pan of simmering water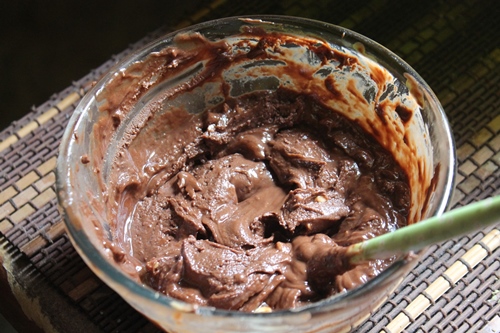 now it is melted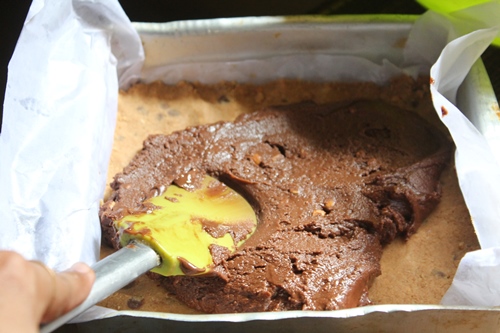 spoon this into the pan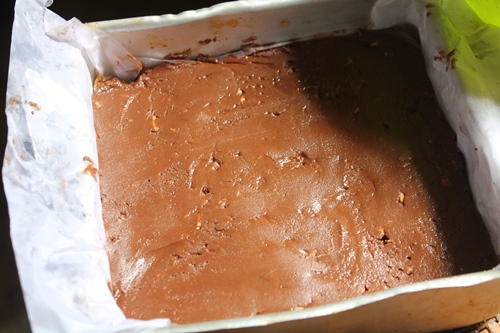 spread evenly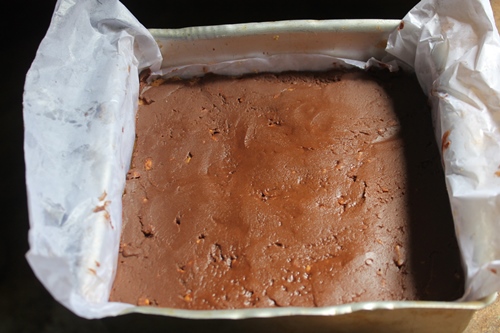 now chill this for few hours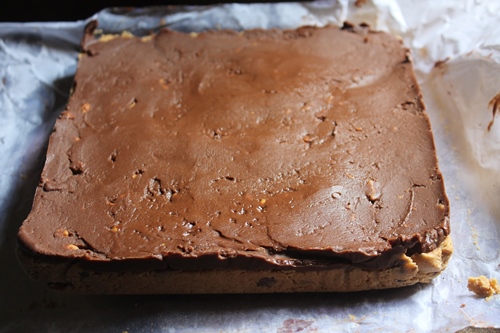 now it is set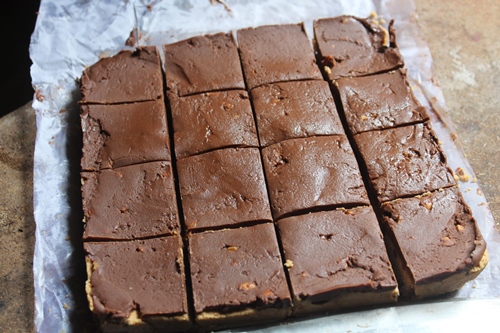 cut it into squares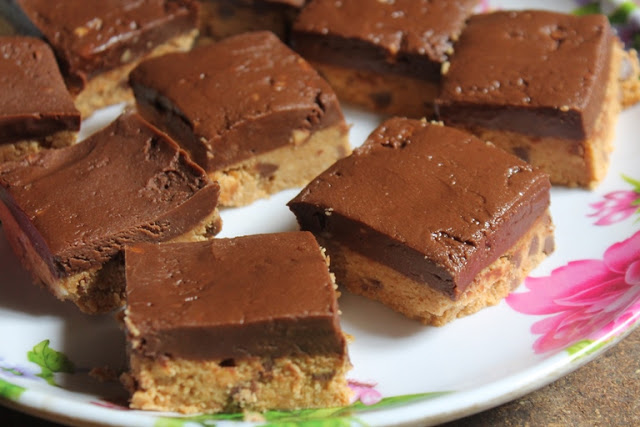 serve