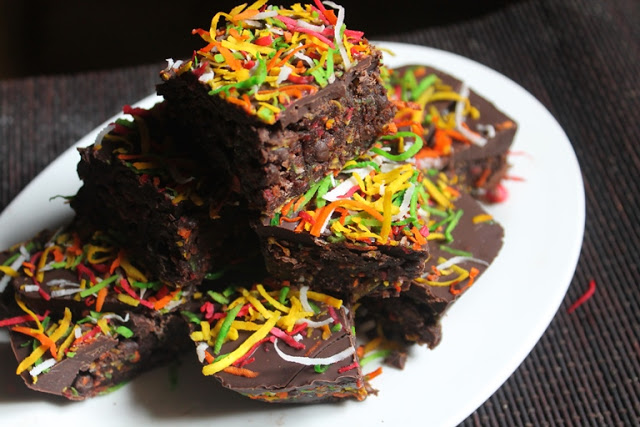 I can never waste anything. I hate wasting food. If i see something in food which is about to get wasted, i just use them up and make something spectacular. I take that as a challenge for myself. I totally love it. You all know that i bake a lot and most of the time i find lots of cake scraps, cake trimming getting wasted. So what i do is i put them in a container and freeze them and whenever i want something sweet i can use them up and make so many delicious goodies. SO far i have shared three recipes using these cake scraps, make sure you check them up.
I used chocolate cake and chocolate ganache in them, you can use any cake and frosting as you like. If you have vanilla cake, just add some melted chocolate with it and make these bars..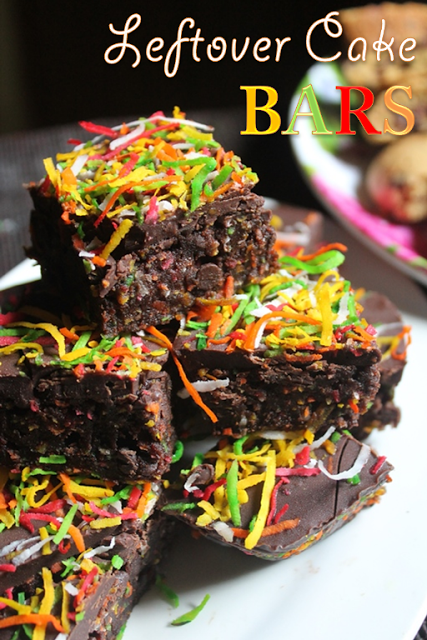 This is my latest invention. It is a no bake chocolate and coconut bar and it taste so delicious. No body will ever believe that it is made from cake scraps. The combination of coconut and chocolate is perfect and it is like eating a bounty bar. Heaven..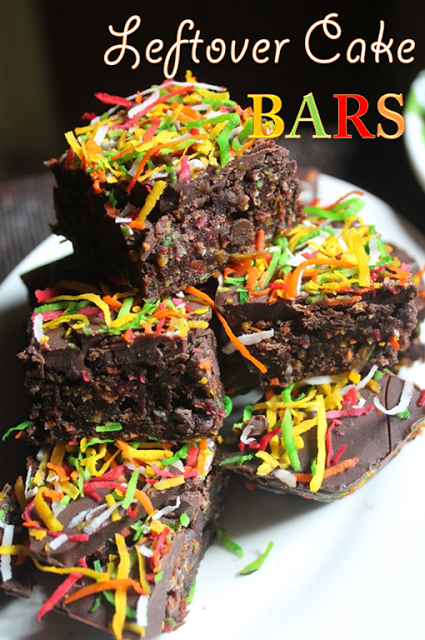 Hope you will give this a try and let me know how it turns out for you..If you have anyways of using leftover cake, just comment below, i would love to hear it..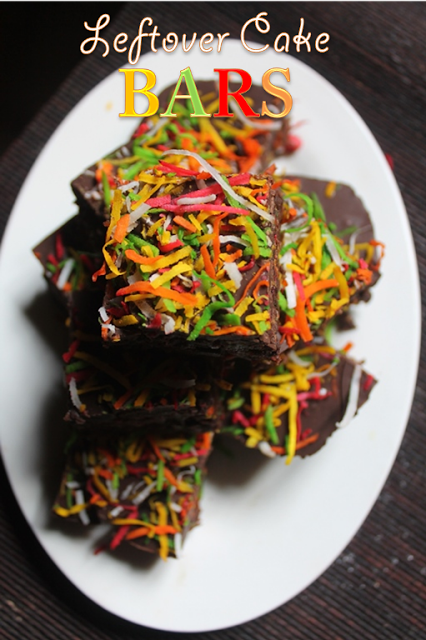 Preparation Time : 10 mins
Setting Time : 1 hour
Makes : 12 to 15 bars


Ingredients:
Leftover Chocolate Cake – 3 cups crumbled
Leftover Chocolate Frosting – 1/2 cup
Coconut Shreds – 1.5 cup
Chocolate Chips – 1/2 cup
For Topping:
Chocolate Chips – 1 cup
Butter – 1/4 cup
Coconut Shreds – 1/2 cup
Method:
Line a square pan with plastic wrap. Set aside.
Take cake and ganache in a bowl and mix well.
Add in coconut and chocolate chips and mix well.
Spoon this into the pan and spread it evenly.
Now lets make the topping. Take chocolate and butter in a sauce pan, heat it lightly and melt the chocolate.
Now spoon this over the bars and spread evenly. Top with coconut
Chill this in fridge for 1 hour.
Cut into squares and enjoy.
Pictorial: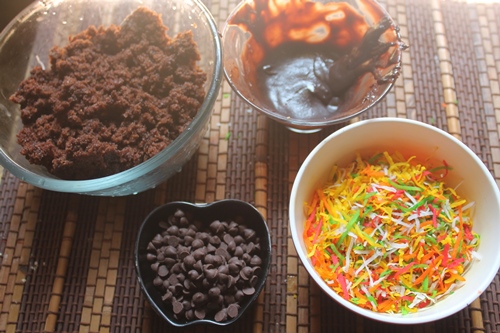 Take all your ingredients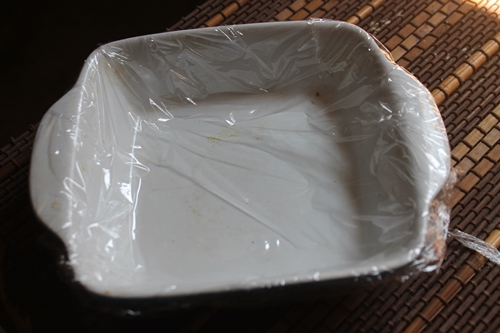 Line a pan with plastic wrap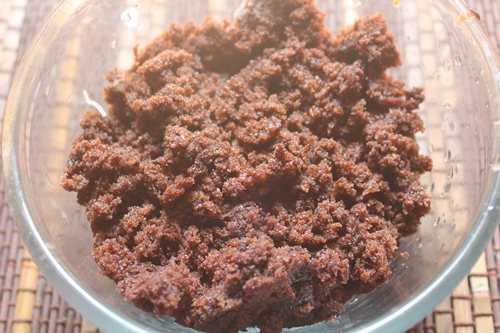 I used my leftover chocolate cake..i crumbled it nicely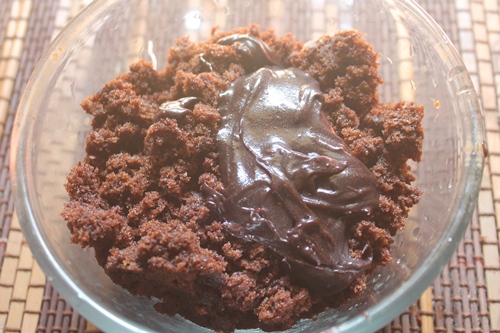 add leftover frosting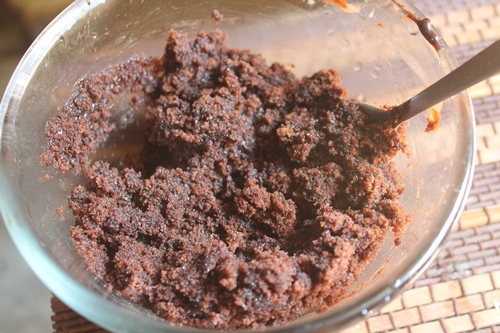 give a gentle mix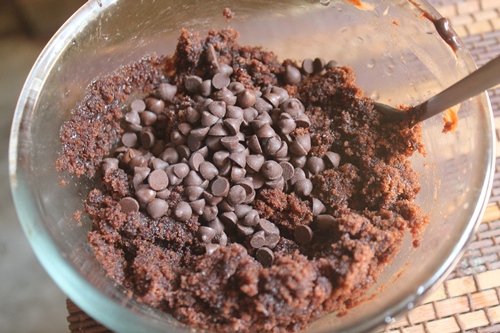 add in chocolate chips for crunch, you can add nuts as well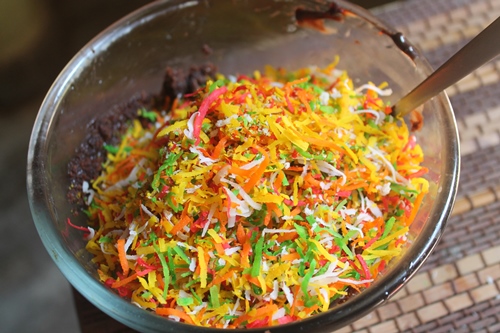 add in coconut..i had these coloured dried coconut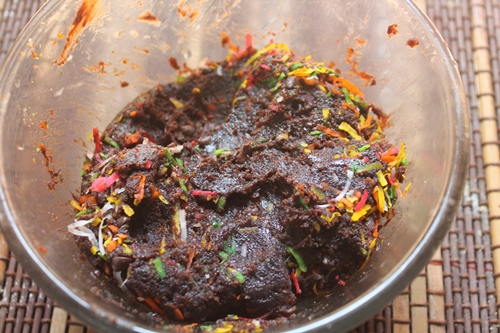 mix well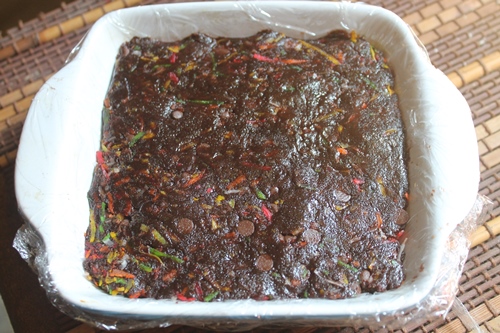 spoon into the pan and press evenly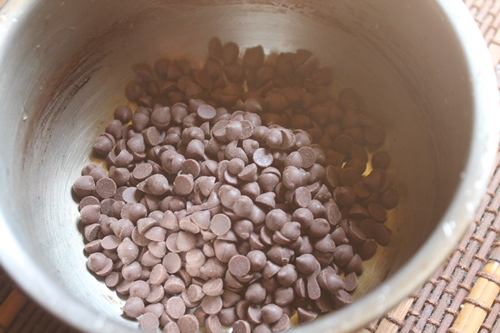 now for the topping, take chocolate in a sauce pan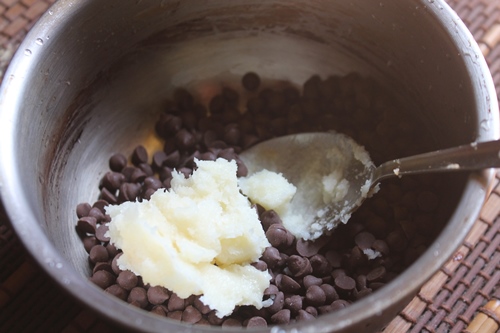 add in butter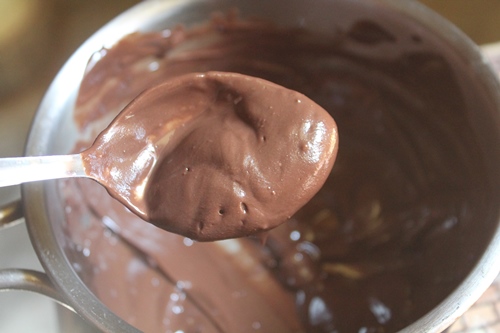 heat till it is melted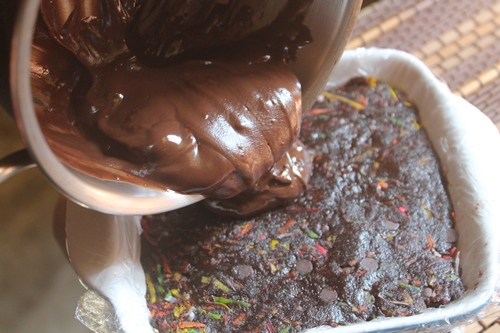 pour it over the chocolate cake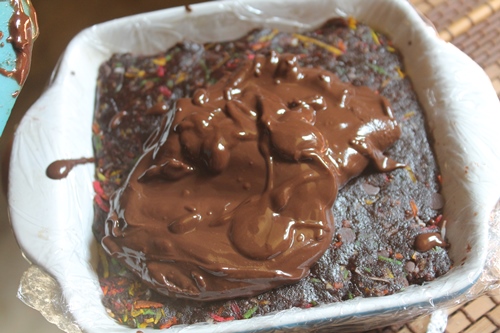 yum yum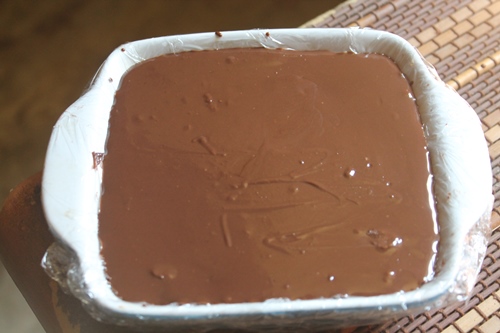 spread evenly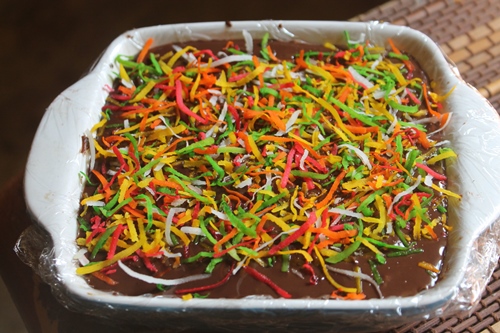 Top with coconut shreds..chill this in fridge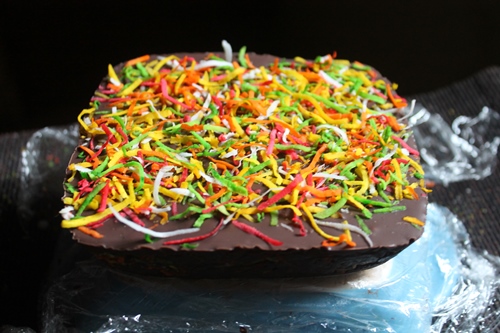 now unmould it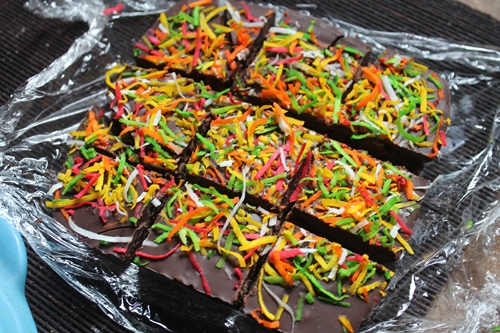 cut it into bars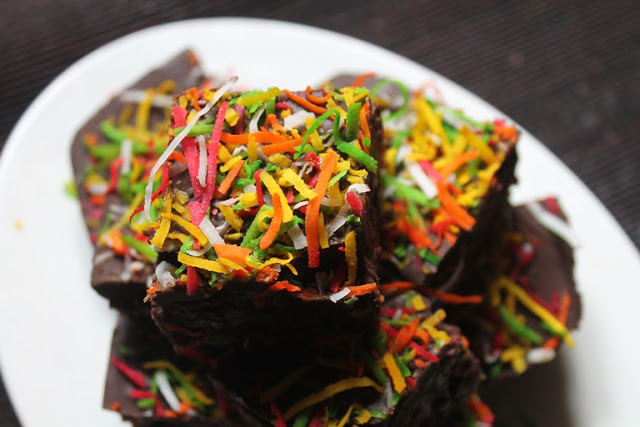 enjoy
I am Aarthi, a happy homemaker, mom of two beautiful girls, married to my high school sweet heart. My goal is to teach people that cooking can be way more easier and joyful than they think. Yummy Tummy features recipes all over the world with step wise pictures which surely shows the ease of cooking.