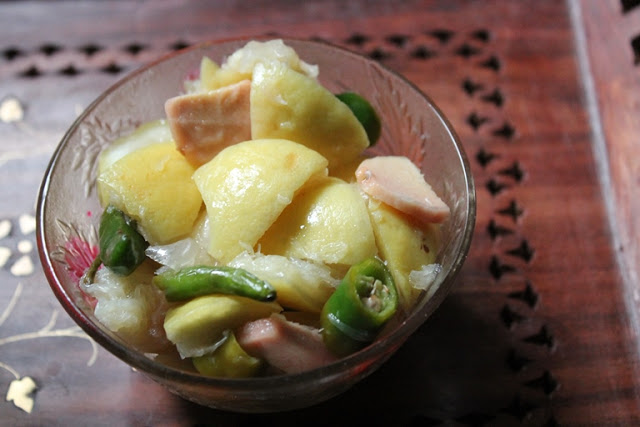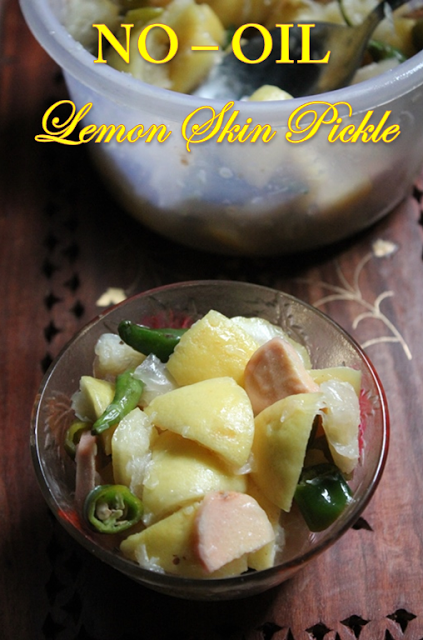 Hope you will give this a try and let me know how it turns out for you..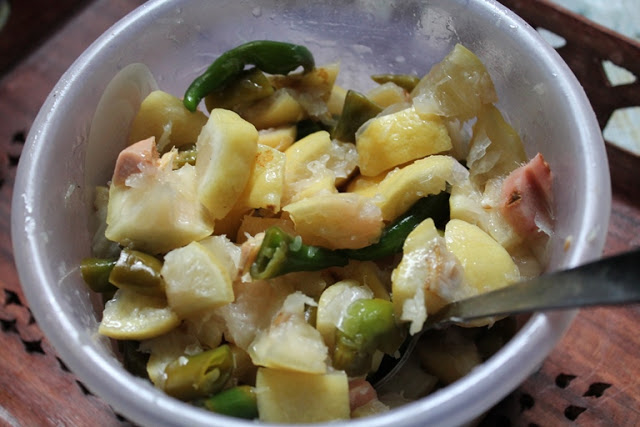 Preparation Time : 10 mins
Resting Time : 2 days
Makes : 3 cups
Ingredients:
Lemon Skin – 2 cups chopped finely
Ginger – 1/4 cup peeled and chopped
Green Chillies – 1/2 cup chopped
Salt – 2 to 3 tblspn
Method:
Take all ingredients in a bowl and mix well.
Set aside covered for 2 days, Mix them often.
Enjoy and store it in fridge for a week or more.
Notes:
1)Reserve the skin of lemon whenever you squeeze them, store it in a bottle, add little salt to preserve them.
2)Chillies depends on your taste.
3)Always use clean dry bowl and spoon when handling the pickle.
4)This pickle can be store for more than 10 days.
5)You can enjoy this after a week.
6)Mix them often for even pickling.


Pictorial: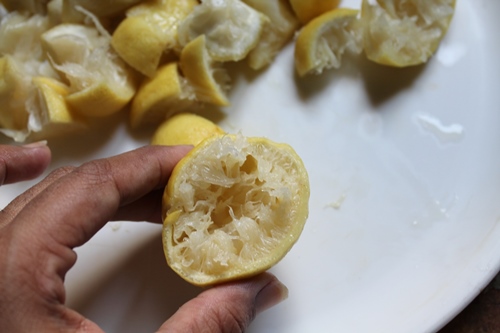 Reserve the lemon skin after you squeeze the juice from them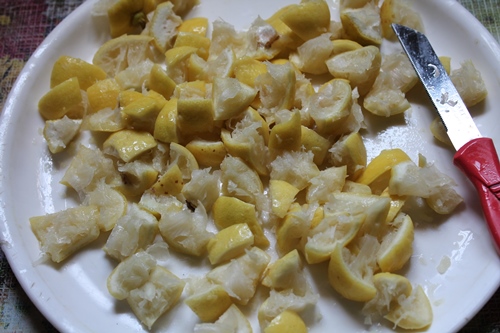 chop them into small pieces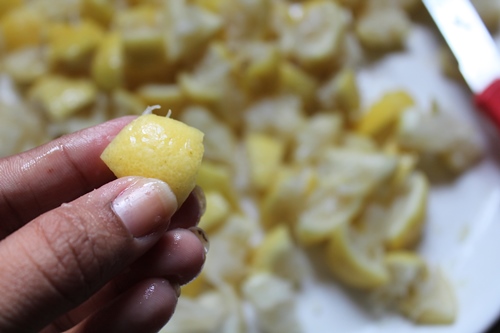 you can chop them how little you like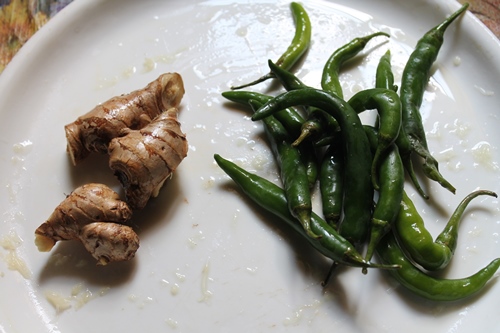 take some ginger and green chillies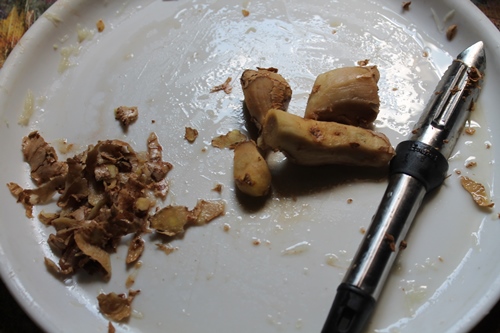 peel the ginger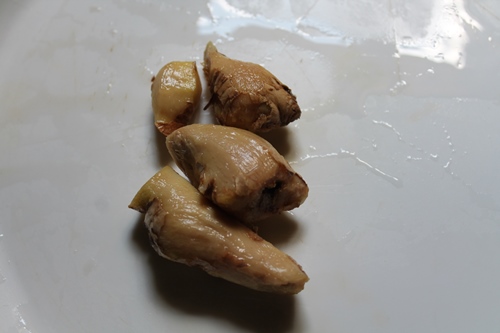 wash them well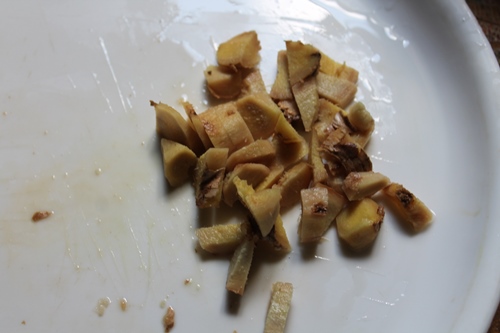 chop them into small pieces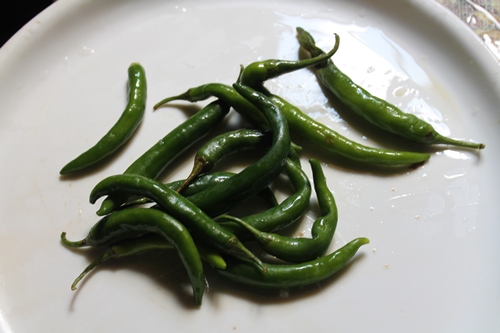 wash your chillies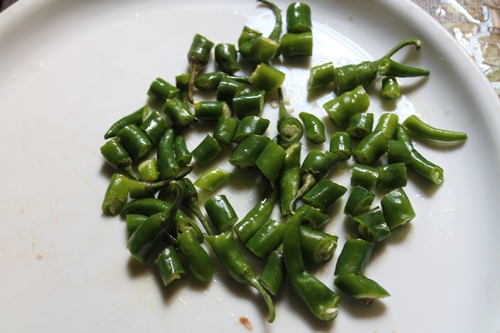 chop them roughly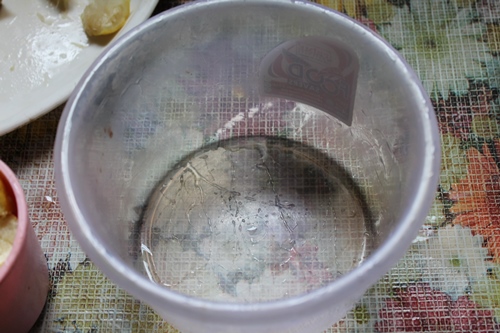 take a bowl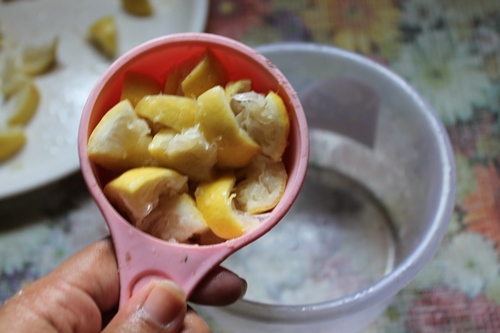 measure your lemon skins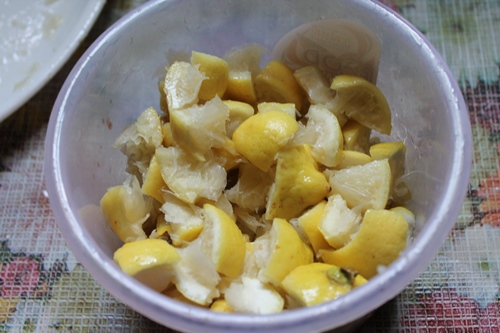 i got 2 cups of them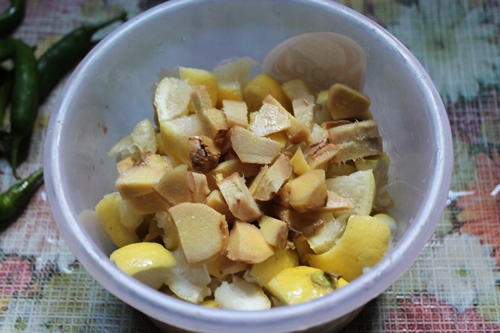 add in ginger, you need 1/4 cup of them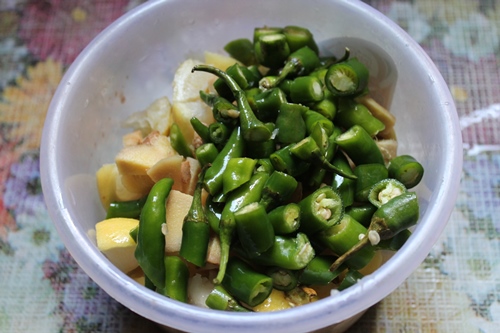 add in 1/2 cup of chillies, this depends on your taste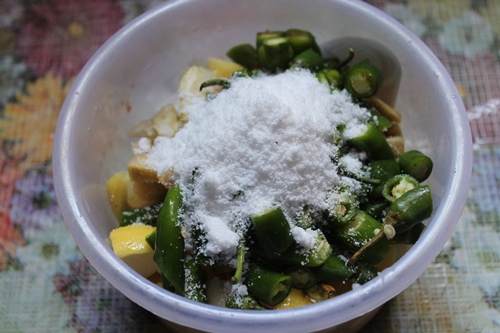 add in salt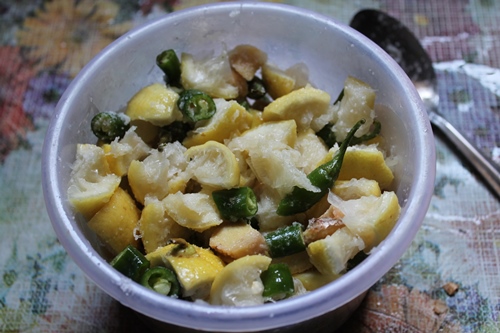 mix well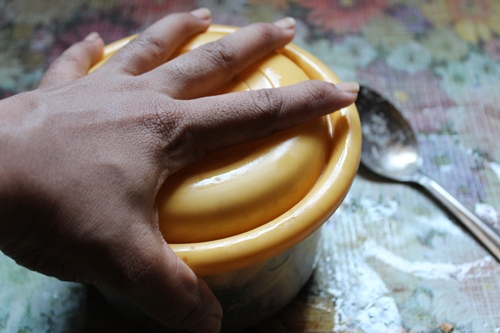 cover and keep them out for 2 days, mix them often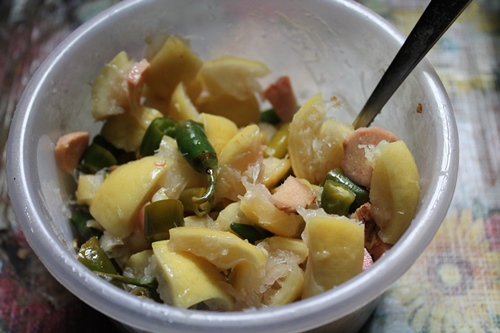 now you can enjoy eating them, store in fridge after that.