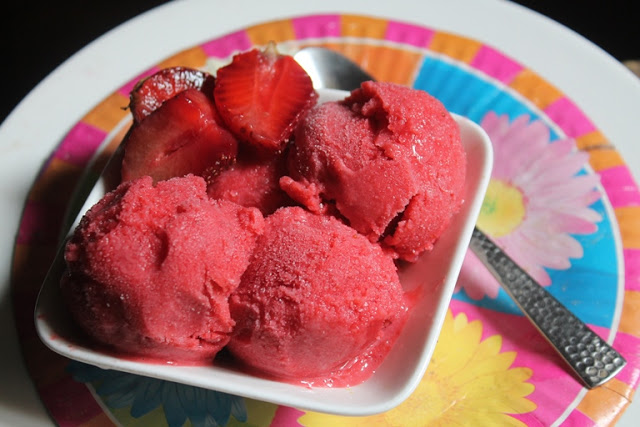 I love frozen yogurt desert, not only they are healthy but it is delicious and full of fruits. I have made a mango frozen yogurt before and this one is a little different from that and is made with strawberries. Taste just amazing..
Similar Recipes,
Mango Froyo
Check out the ice cream collection
here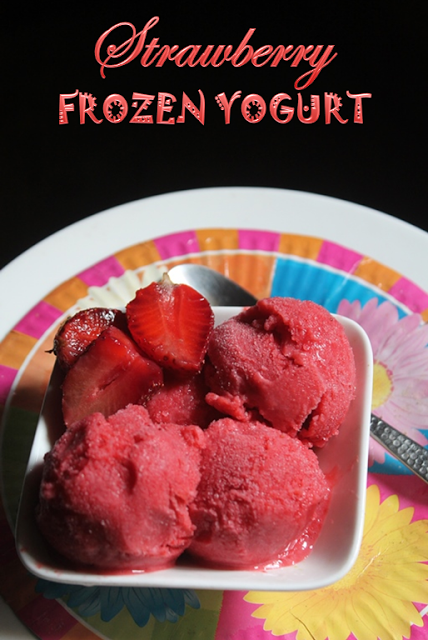 Yay..I made a frozen yogurt desert..Why am i excited this much, its because i can have lots of bowl without any guilty..This desert is so easy to make, you can add any flavours or any fruits to it and customize it.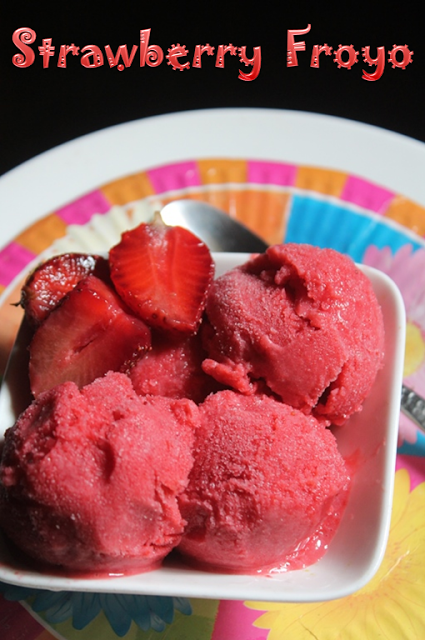 So give this a try and let me know how it turned out for you..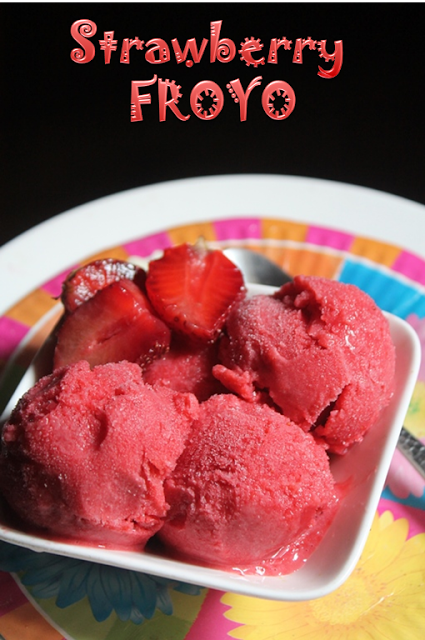 Preparation Time : 10 mins
Freezing Time : Over Night
Serves : 5 to 6
Ingredients:
Sugar – 1/2 cup or adjust
Method:
Take all ingredients in a blender and puree till smooth.
Pour it into freezer container and freeze overnight.
Once frozen scoop and serve.
Notes:
1)For easy scooping, dip the scooper in hot water and then scoop the frozen mango yogurt.
Pictorial: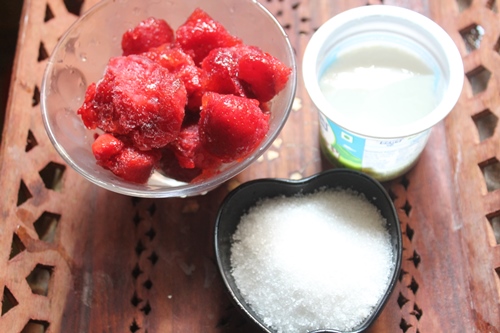 Take all your ingredients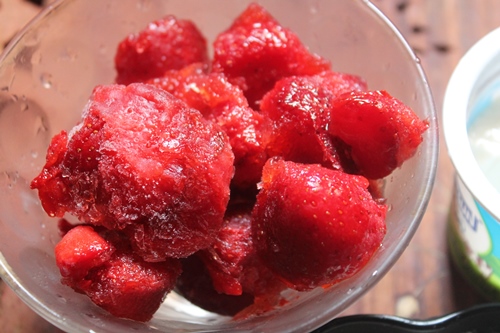 These are homemade frozen strawberries..
If you have fresh use that as well..
Check this post to know how to freeze your own strawberry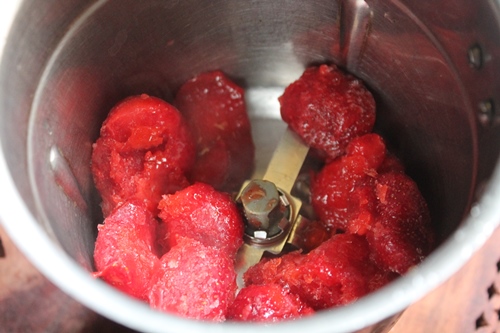 take it in a blender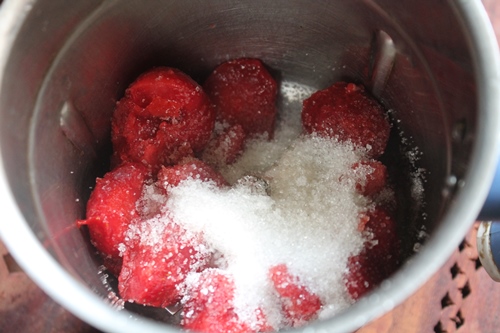 add in sugar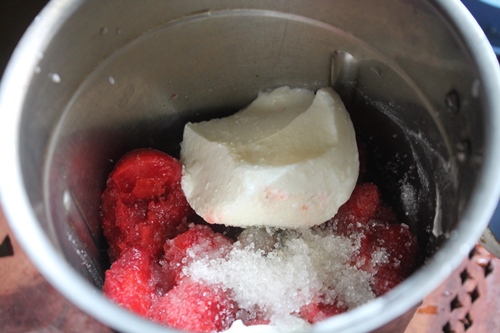 add in hung yogurt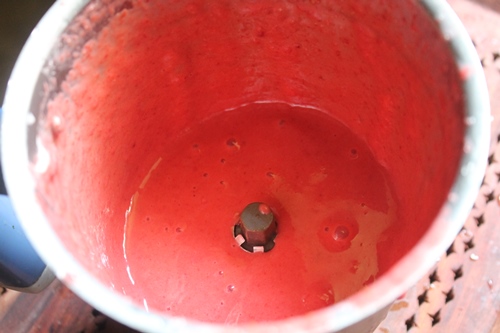 puree till smooth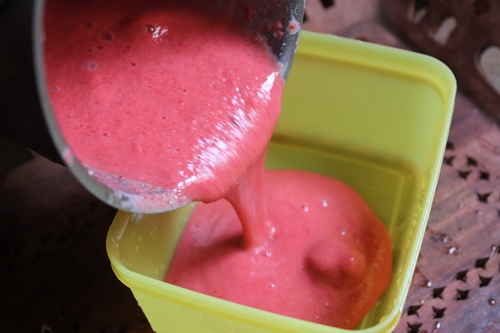 transfer to a freezer safe container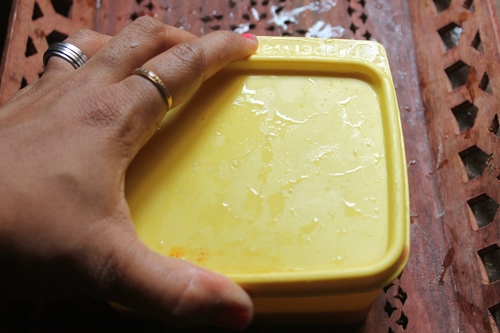 cover it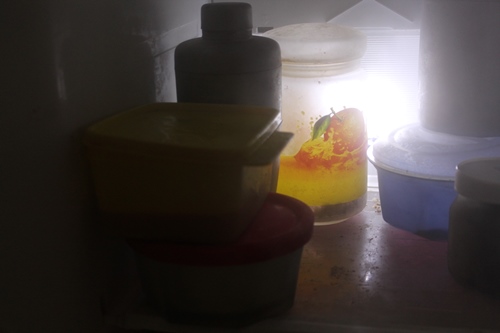 freeze for few hours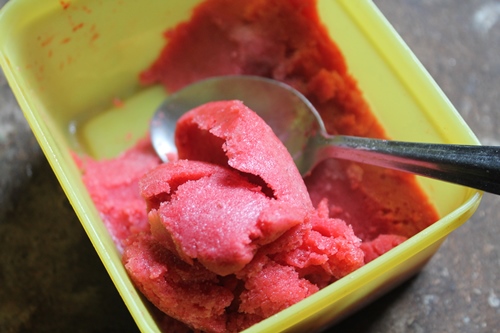 scoop and serve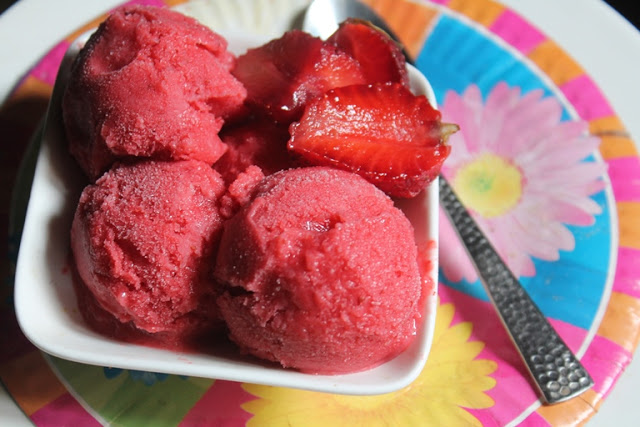 Enjoy