This is one recipe which i wanted to make for quite a long time. Finally i made it yesterday and it was a huge hit. It turned out so tasty. I used the same stuffing and made a steamed modak as well. Will share it tomorrow.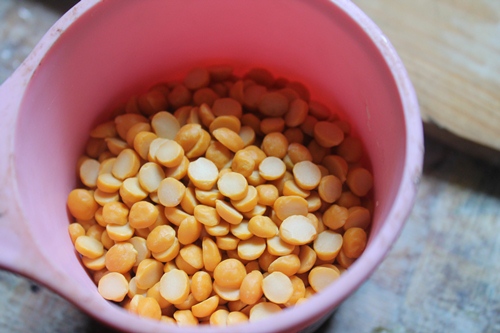 Take chana dal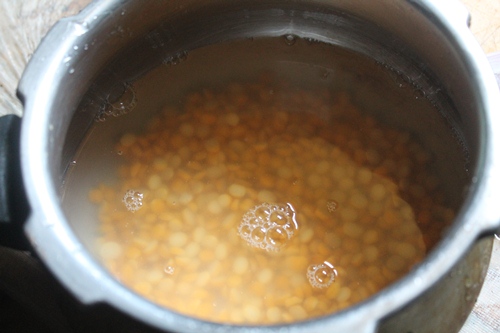 add it in pressure cooker..cover with water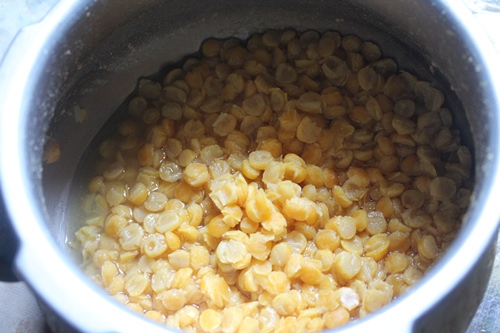 cook till done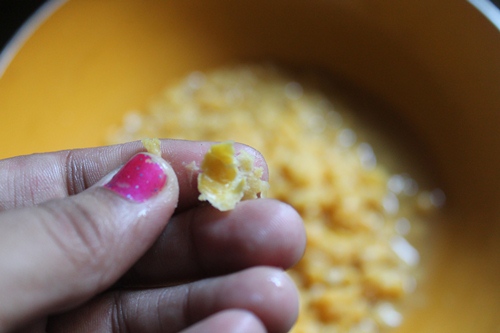 it should be cooked completely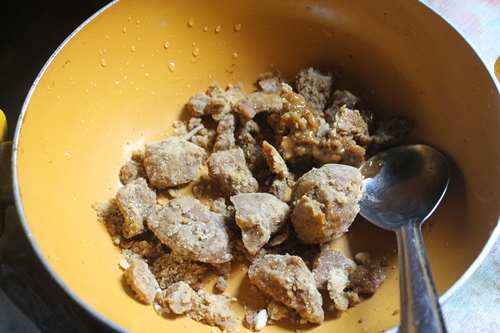 take jaggery in a kadai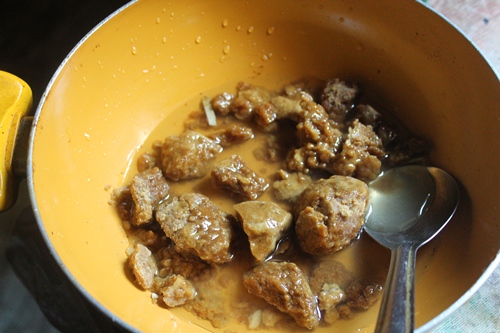 add water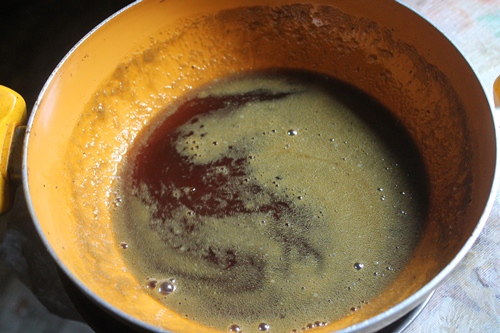 heat till it is melted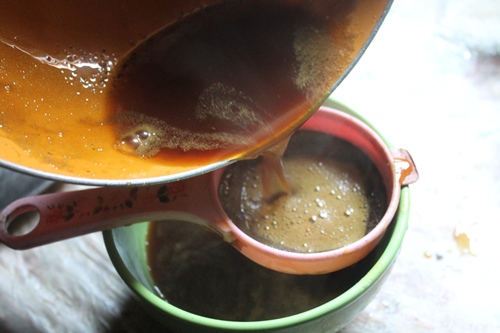 strain it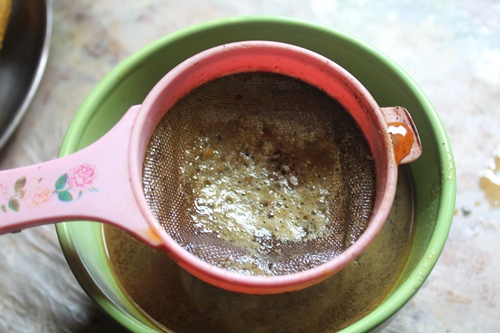 look at the dirt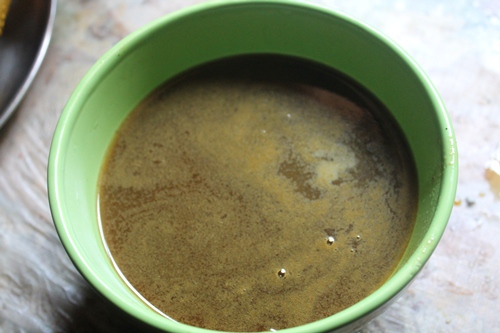 this is clean jaggery syrup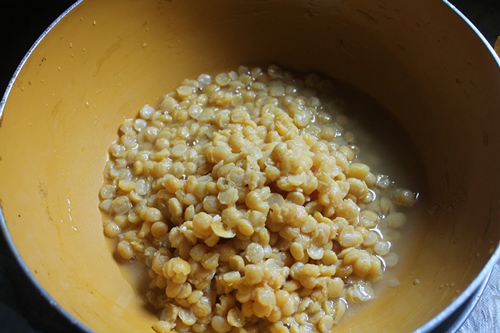 take cooked chana dal in the same pan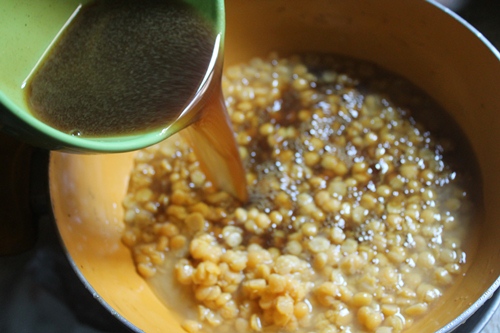 add jaggery water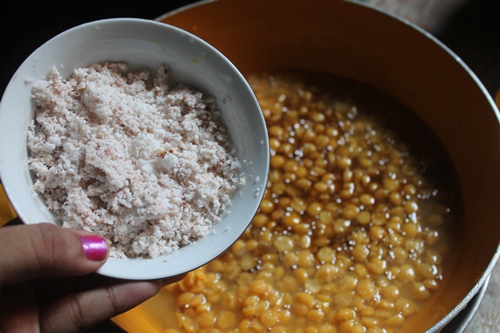 add in coconut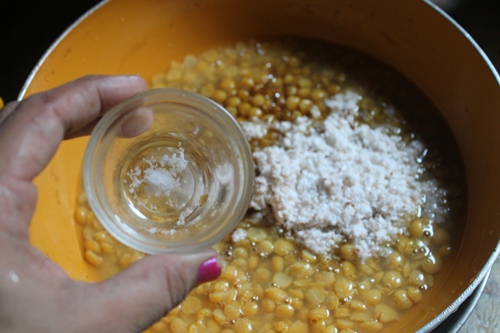 add little salt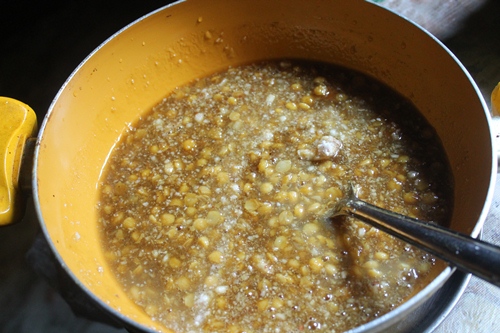 mix well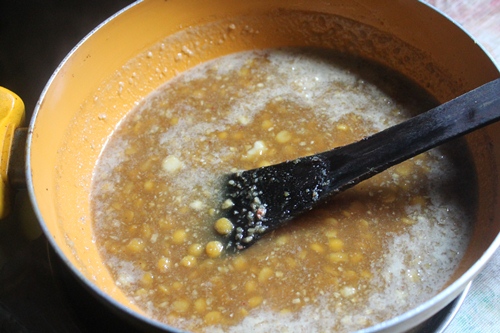 keep cooking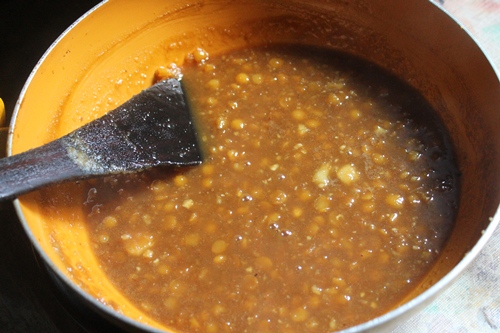 it will get thick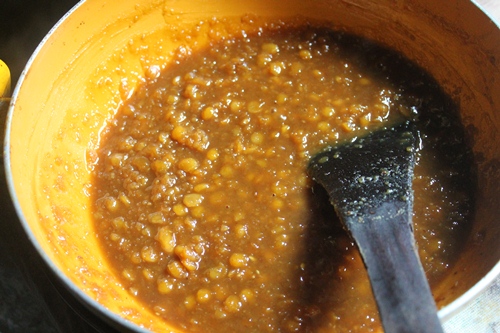 keep cooking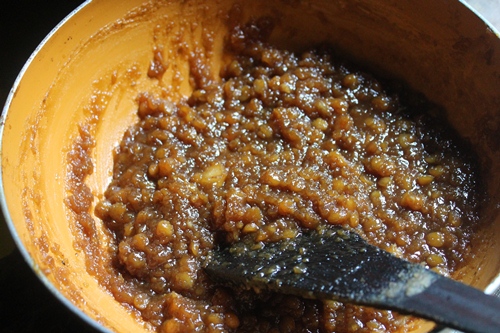 now it is pretty thick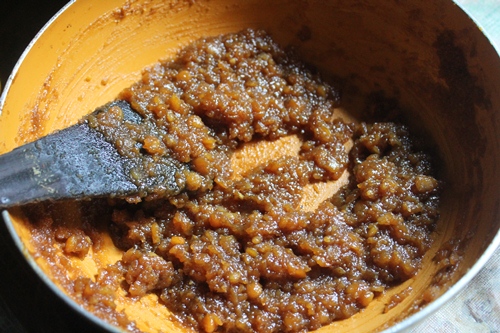 done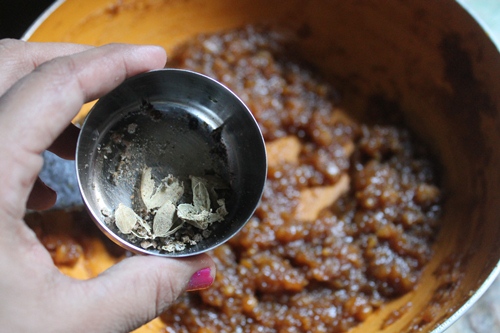 add in cardamom powder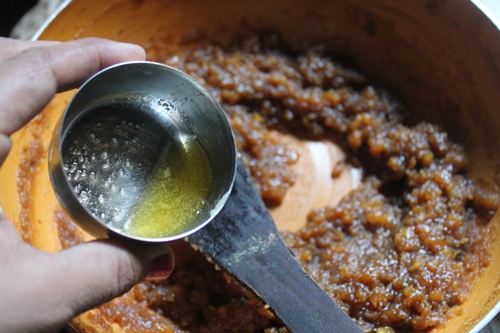 add little ghee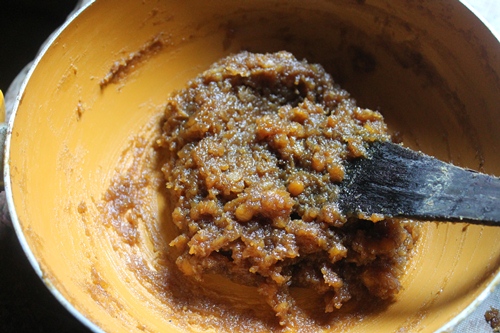 mix well..let it cool..as it cools it will get thicker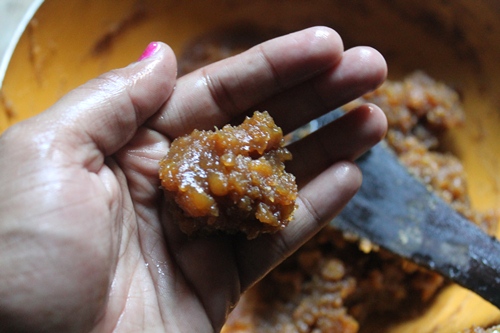 take some filling
shape it into ball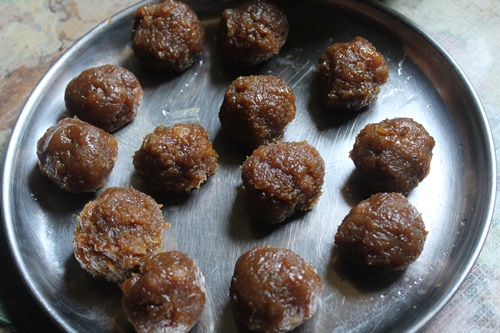 done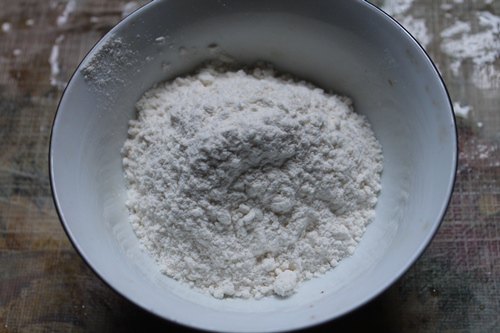 take flour in a bowl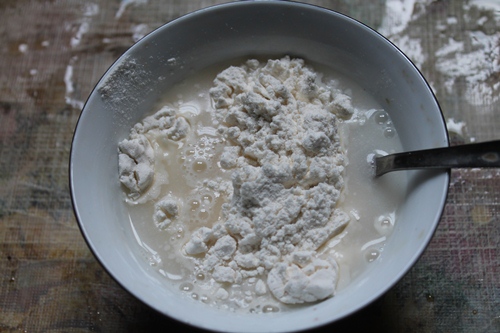 add in water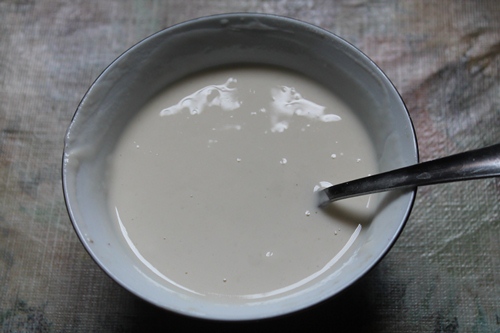 mix to a smooth batter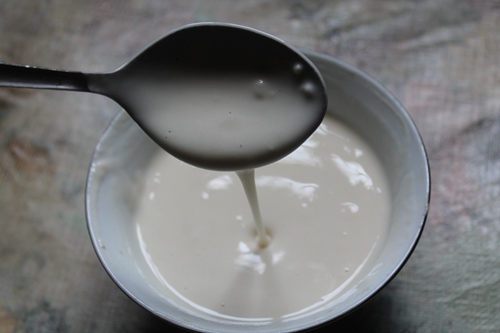 It should be little thin, but not too runny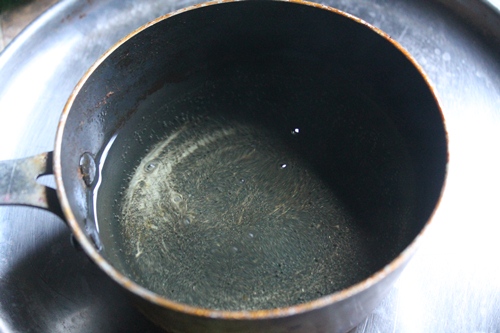 heat oil for deep frying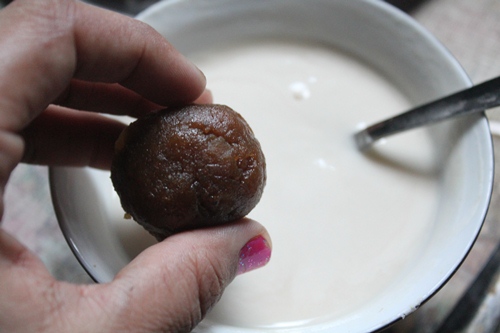 drop the ball in batter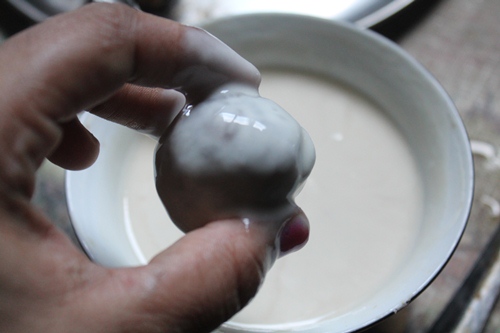 coat it well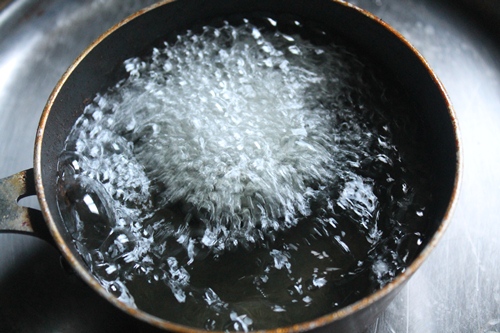 drop in oil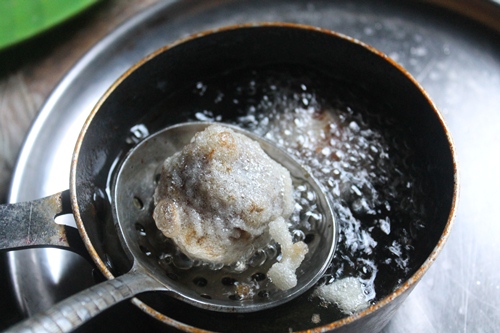 drain it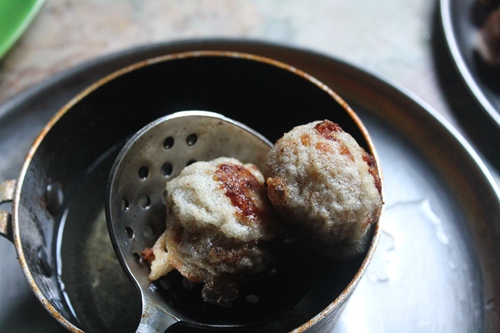 drain it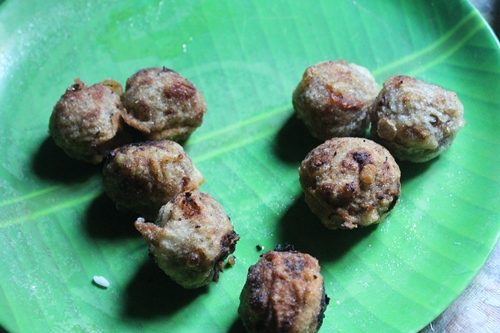 ready to serve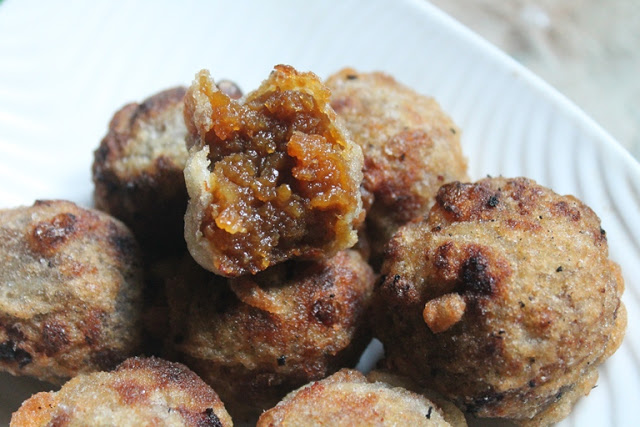 Taste so good..