Simple stir fry veg noodles recipe which is made restaurant style. Noodles can be served with garlic chicken and chilli chicken.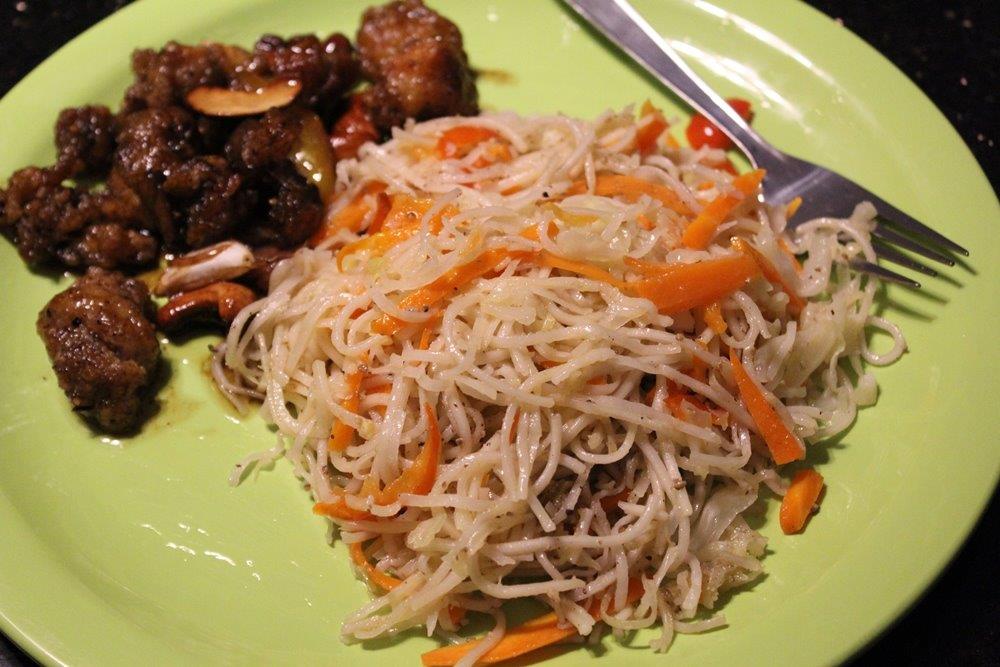 Pin
Restaurant Style Veg Noodles with Step by Step Pictures and video.
Simple stir fry veg noodles taste delicious. This is how they make noodles at restaurants. It has just salt and pepper and no other sauce ingredients. You can serve this with any chinese dishes.
About Noodles
Noodles are made from unleavened dough that is rolled flat and cut into long strips or threads before being stretched or extruded. It can be kept in the refrigerator for a short period of time or dried and stored for later use. Noodles are typically cooked in boiling water, with the addition of cooking oil or salt if desired. Noodles prepared from wheat dough became a popular dish among the Han dynasty's citizens. In China, the earliest evidence of noodles dates back 4,000 years. Veggie noodles are a gluten-free alternative to spaghetti that not only cuts carbs but also provides a more comprehensive collection of nutrients.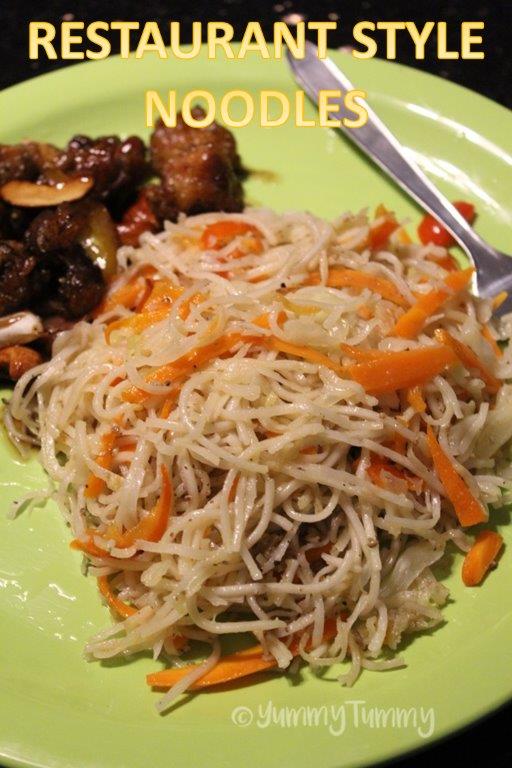 Pin
Ingredients for Vegetable noodles
Spring Onion:
The flavour of the white sections is usually stronger, but the texture is more soft. Spring onions include carotenoids, which aid to maintain healthy vision.
Soy Sauce :
Soy sauce should always be used to enhance rather than mask the flavours of your dishes. It is the most important ingredient in Chinese cuisine.
Vinegar :
The flavour of our favourite noodles is said to be enhanced by vinegar. It imparts a distinct sour flavour and balances the flavours in such a way that it reduces the need for unhealthy components such as butter, cream, excessive sugar, and oil.
Version 1: Veg Noodles Recipe
1)Cook noodles in salted water. Drain it once cooked.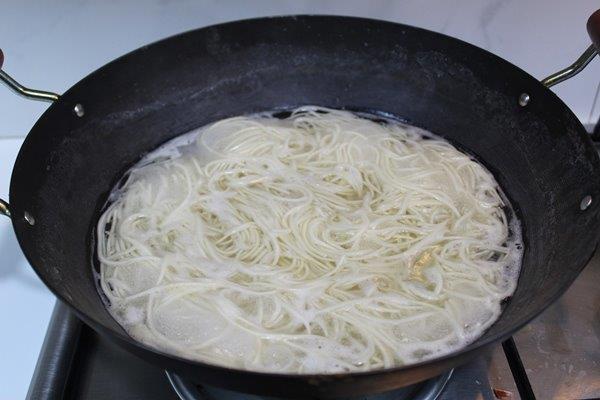 Pin
2)Drain and rinse well in cold water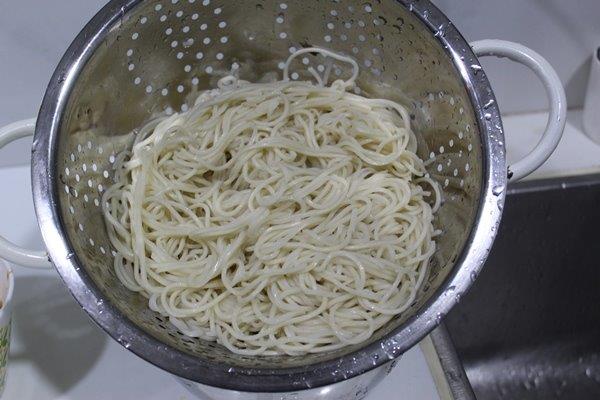 Pin
3)Cut the noodles into half so it is not so long.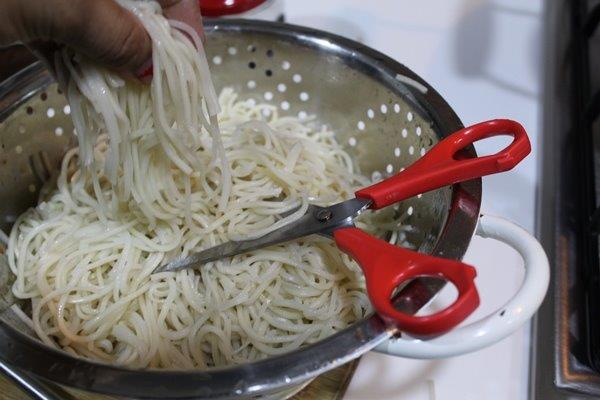 Pin
4)Slice cabbage, capsicum and carrots.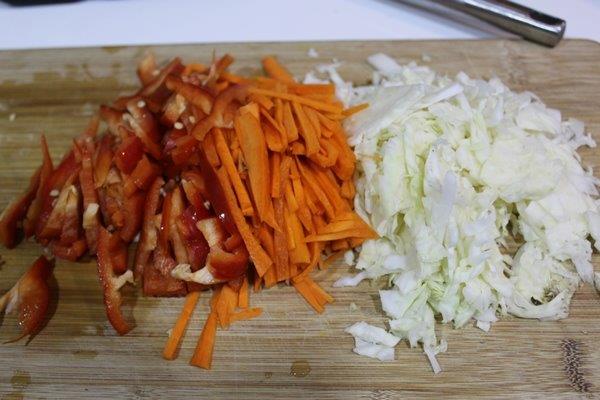 Pin
5)heat oil in a wok and heat on high heat or till the pan is smoking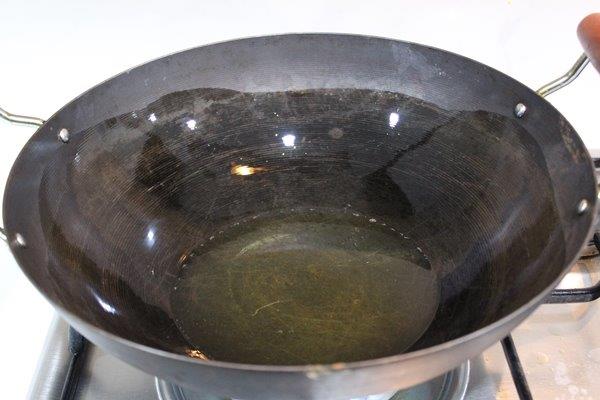 Pin
6)Add all the veggies and toss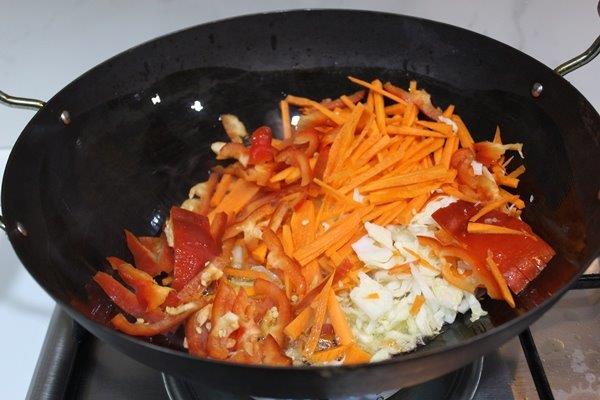 Pin
7)Add little sugar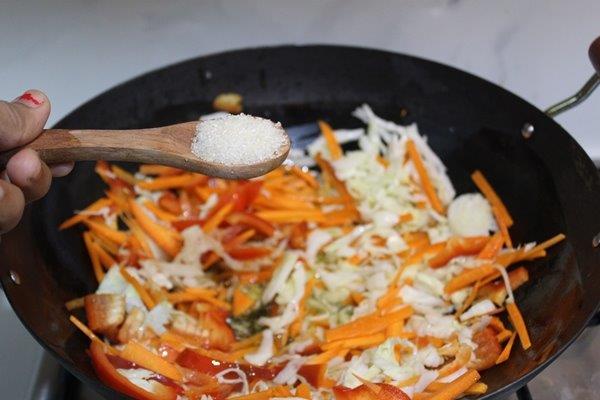 Pin
8)pinch of msg which is optional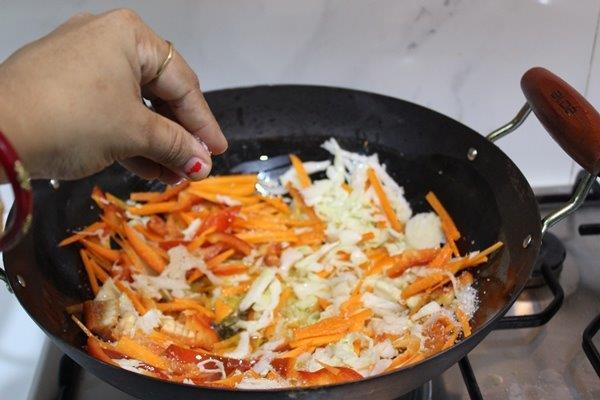 Pin
9)Add salt to taste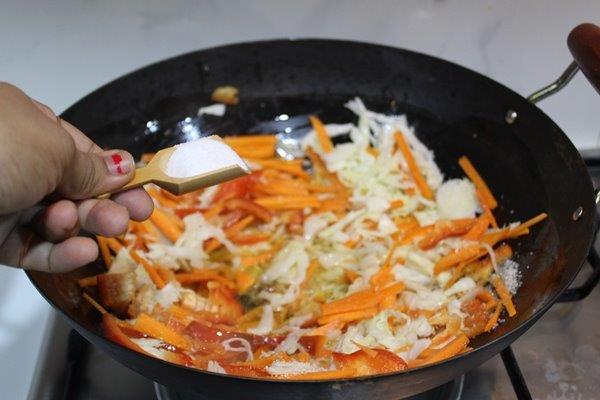 Pin
10)Toss on high heat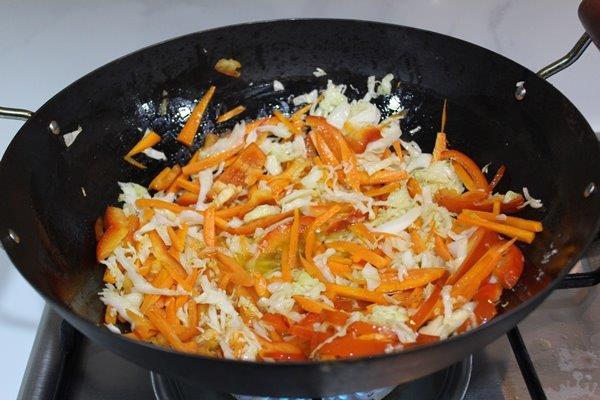 Pin
11)You have to cook the veggies for only 3 mins.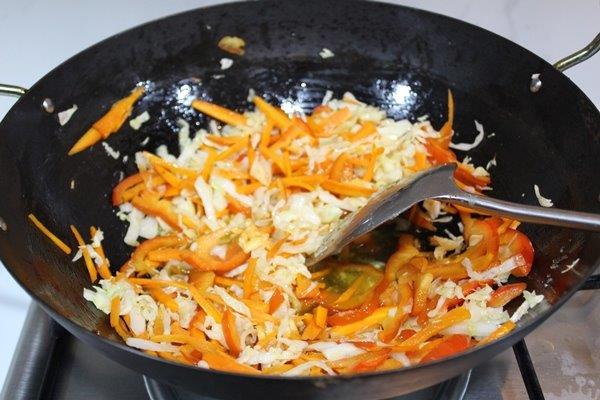 Pin
12)Add cooked noodles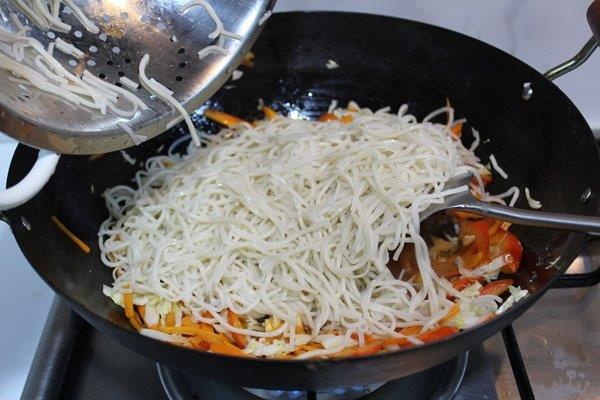 Pin
13)Toss well.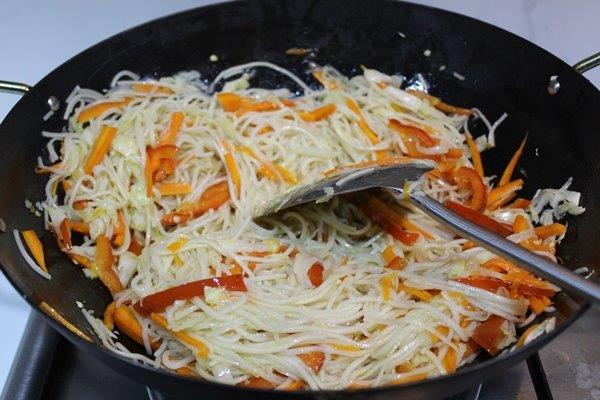 Pin
15)Toss the noodles well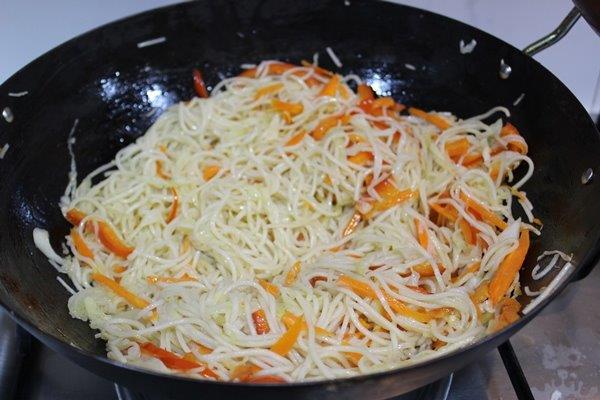 Pin
16)Take white pepper powder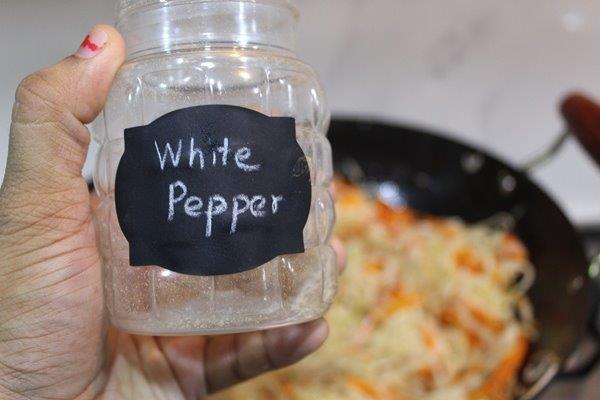 Pin
17)Add it in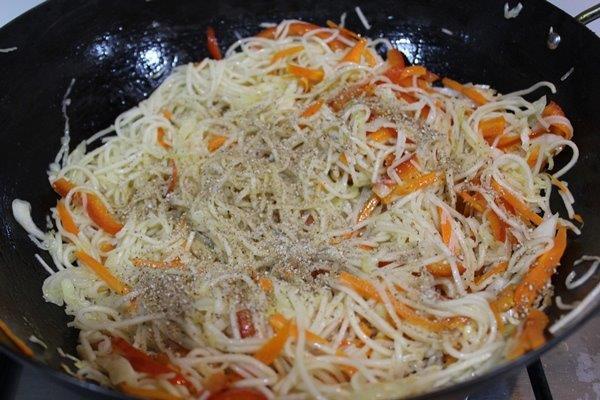 Pin
19)Toss well.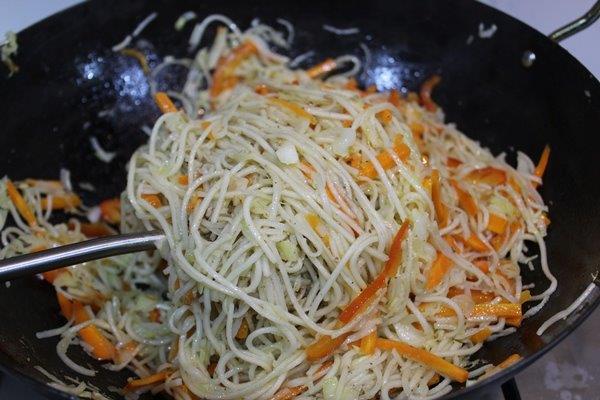 Pin
20)Serve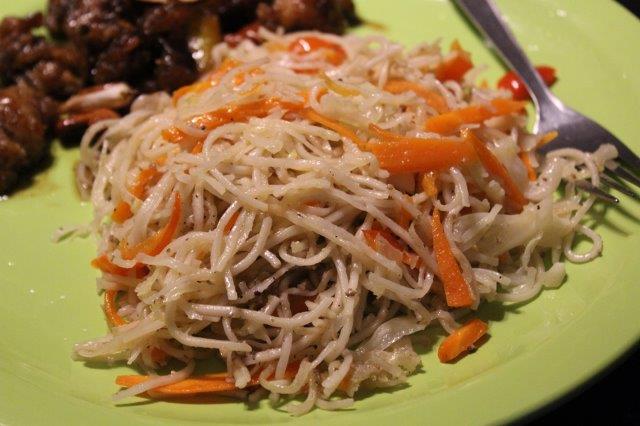 Pin
Version 2: Veg Noodles Recipe
📖 Recipe
Related Recipes