Yes I know this is a simple icing,but I have to post this because I am going to post a stunning cake that uses this one…I will post that cake recipe later this week..So wait for it…So I hope you like it and let me know if you have any doubts…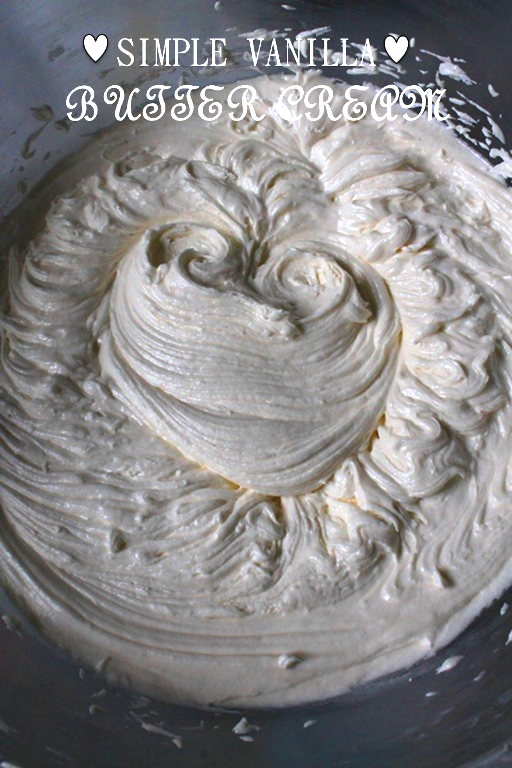 Preparation Time : 10 mins
Makes : 4 1/2 cup of Frosting


Ingredients:
Unsalted Butter – 250 grams softened
Icing Sugar / Confectioners Sugar – 1 Kg sifted
Vanilla Essence – 1 tblspn
Milk – 3 to 4 tblspn
Method:


Sieve the icing sugar really well.
Beat butter very well till it gets fluffy..
Add 2 cups of of the sugar, one at a time and beat well…Pour in 1 tblspn of milk and continue beating..
Now add another 2 cups of of the icing sugar one cup at a time and beat well..now add another tblspn of milk and beat well..
Continue to beat till it gets fluffy and shiny..
Add in vanilla essence and beat till fluffy..
Frost your favorite cupcakes or cake with this..
Pictorial: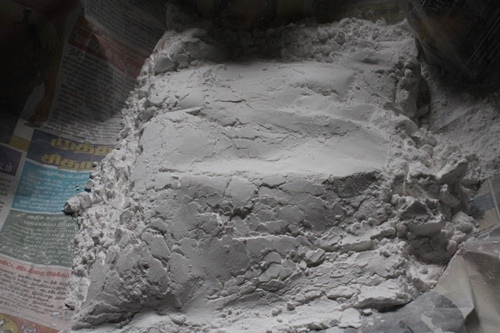 Sift 1 kg icing sugar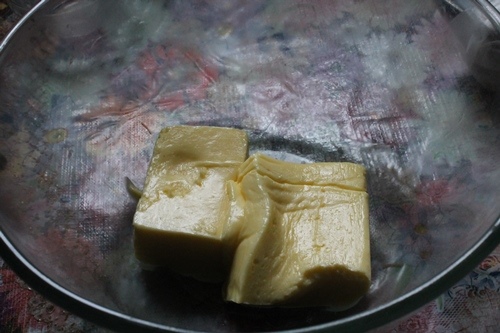 Take 250 grams soft unsalted butter in a large bowl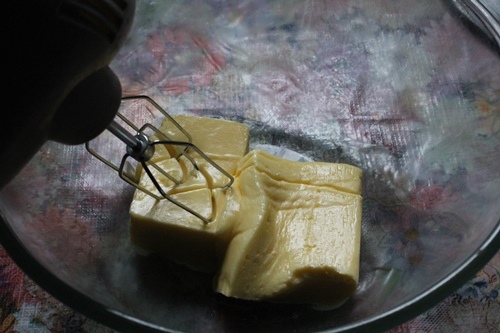 You need a electric beater to beat this or it is going to be a hard heavy working job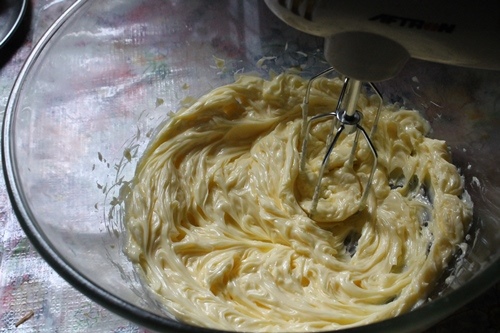 Beat it well till the butter is creamy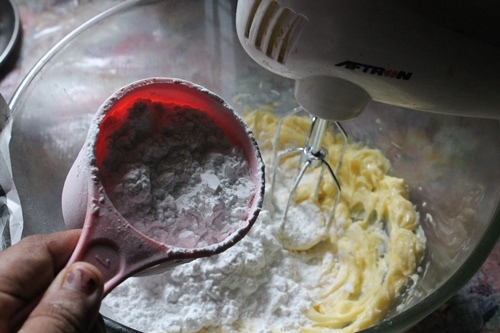 Add in sifted icing sugar, one cup at a time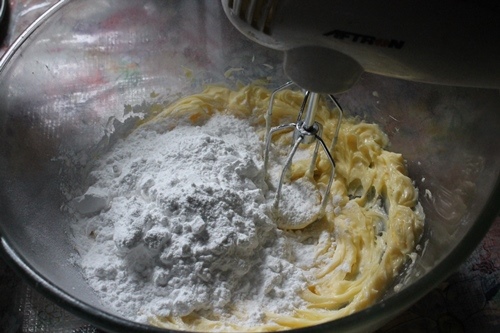 and beat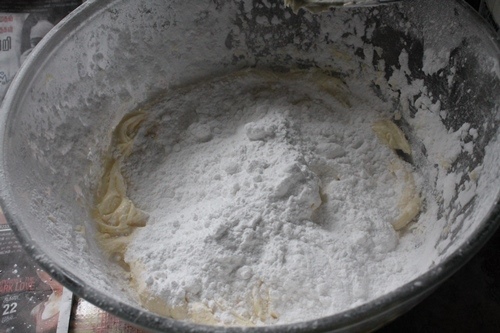 add in another cup and beat again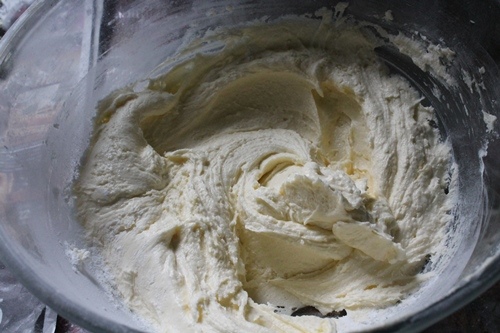 beat it till creamy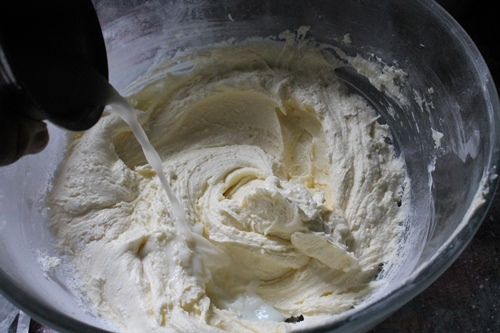 Add in 2 tblspn of milk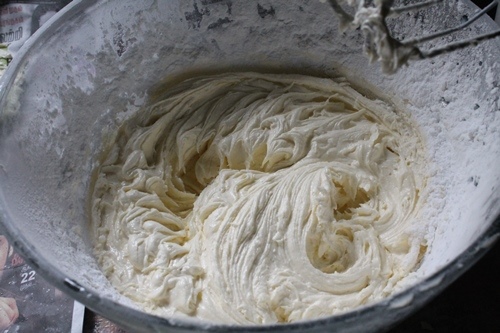 beat till creamy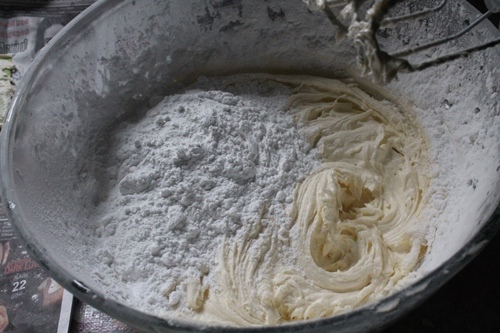 Add in 1 cup of icing sugar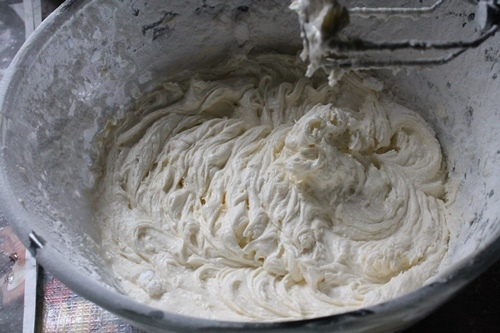 beat again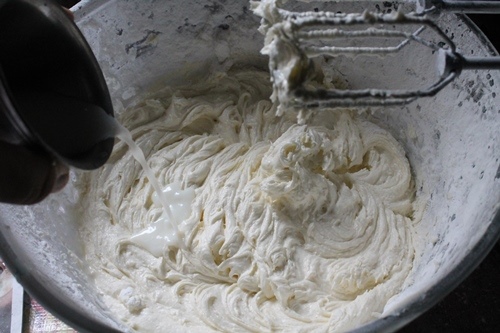 add in milk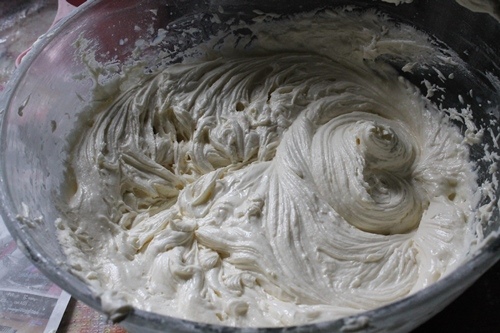 beat again, repeat this till all the sugar is over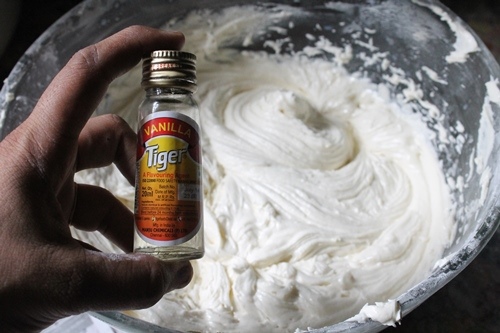 Finally add in vanilla and beat well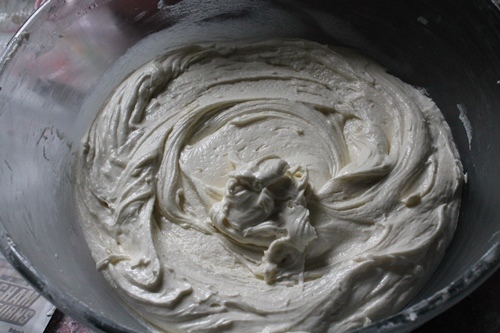 Look how creamy this is, you can frost this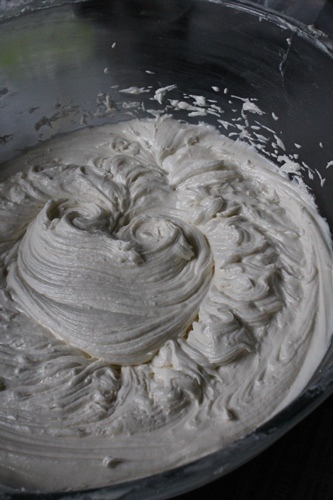 YUMMY..