Chow Mein is nothing but a version of stir fried noodles with lots of veggies if it is veg chow mein and lots of chicken if chicken chow mein and lots of…hope you get my point. It is made like a simple noodles but i added quite a bit of sauces to make it taste delicious.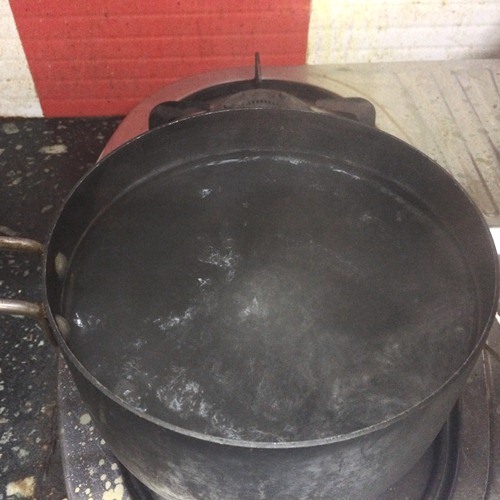 Start by cooking the noodles..Bring lots of water to a boil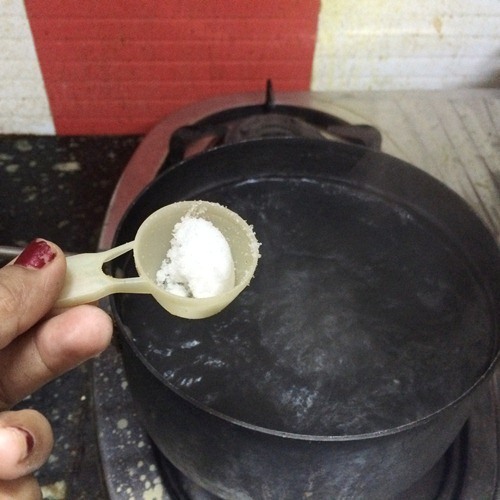 Add salt to it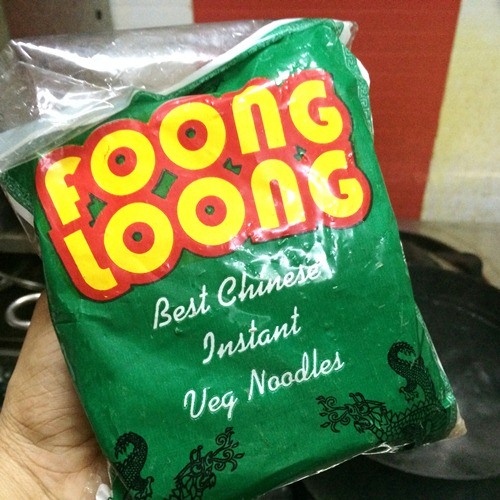 Add in noodles..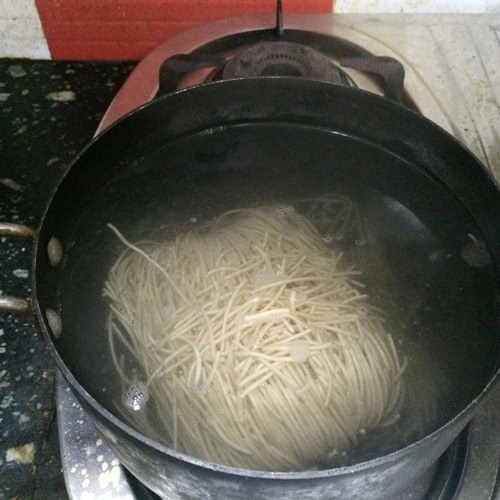 let them cook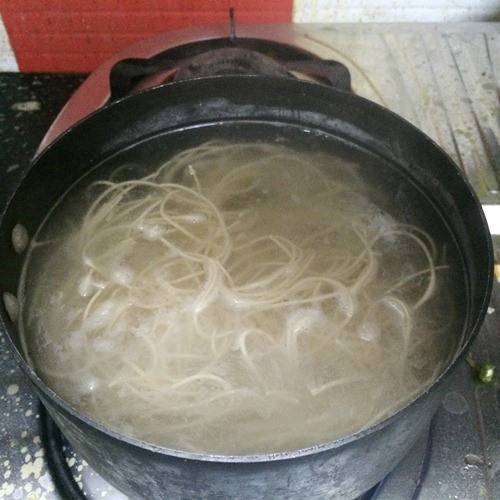 cook as per package directions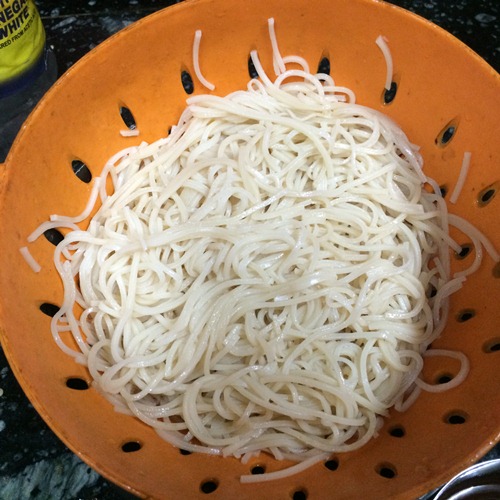 Drain them, make sure, you wash them in lots of running tap water, this removes the excess starch from the noodles..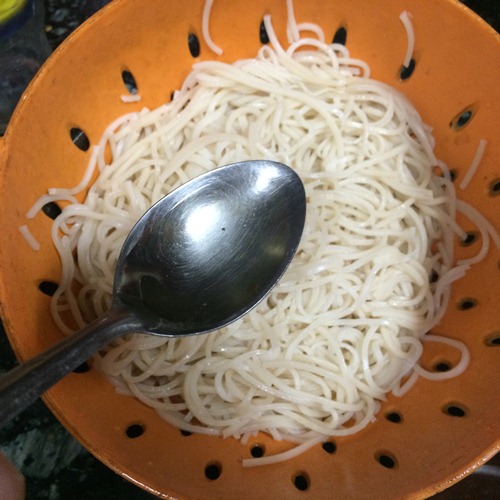 drizzle over some oil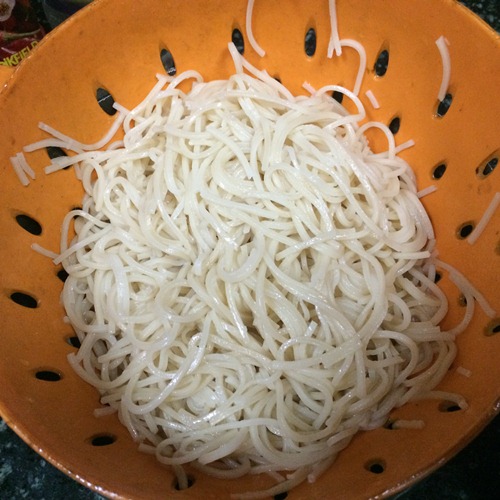 toss well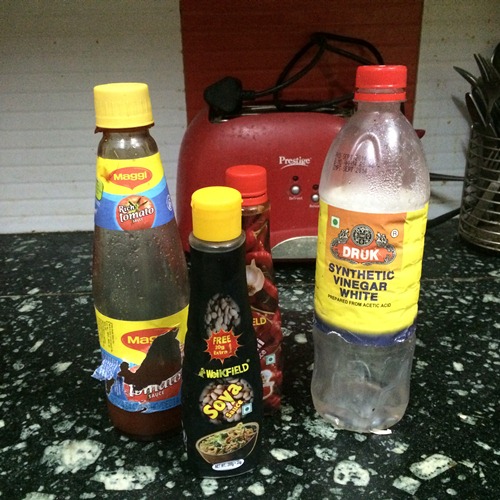 Now take ingredients for sauce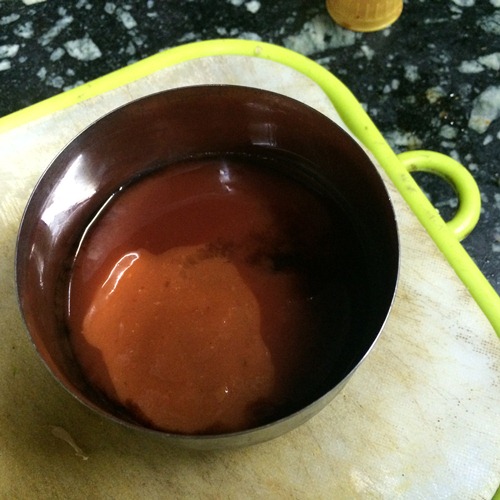 add all sauces and vinegar in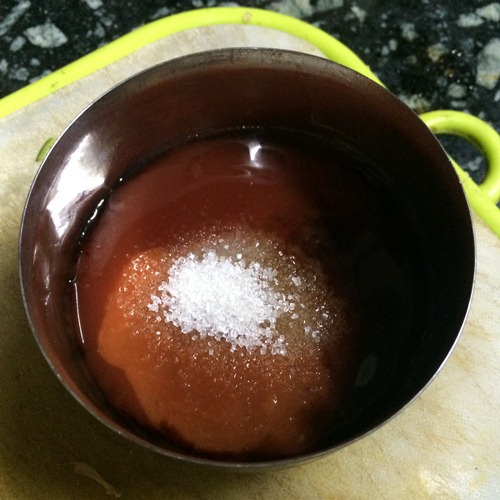 add little sugar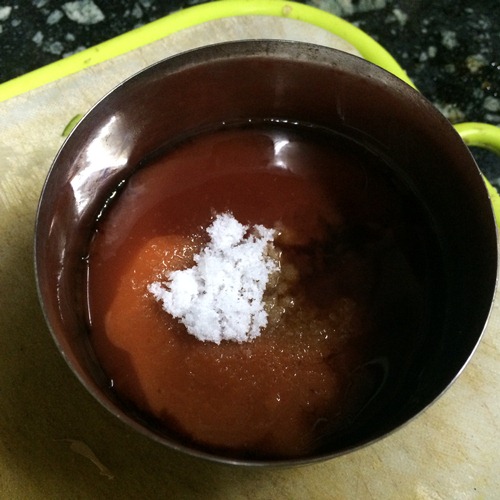 and some salt
mix well and set aside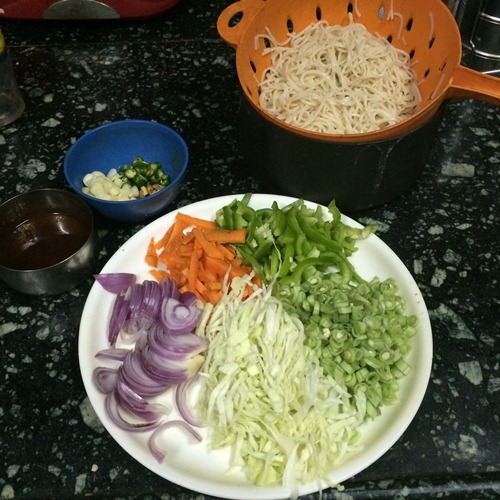 now take your other ingredients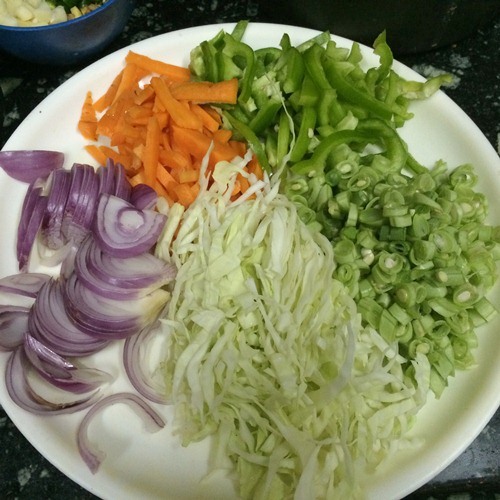 prepare your veggies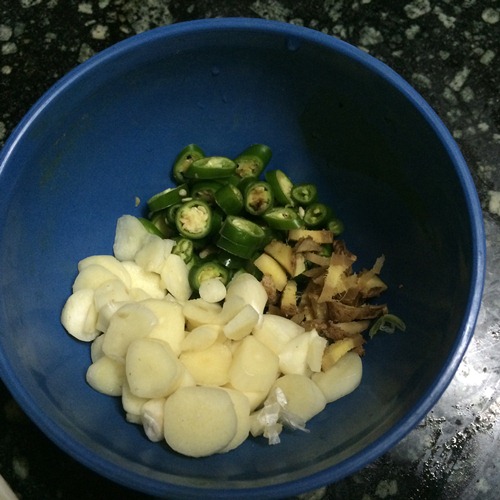 You also need lots of chopped garlic, ginger and chillies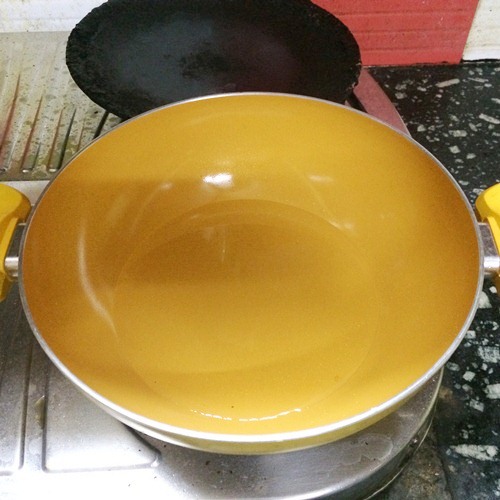 Heat oil in a wok till smoking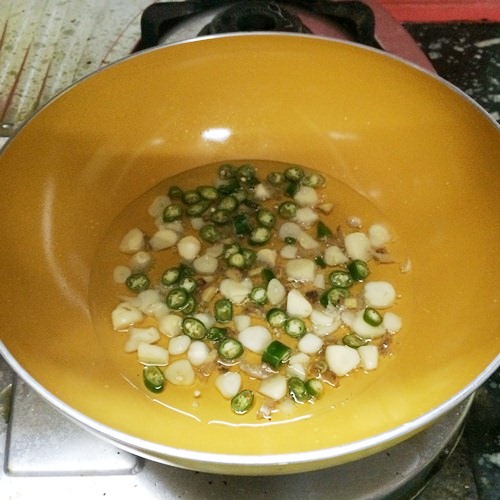 add in ginger, garlic and chillies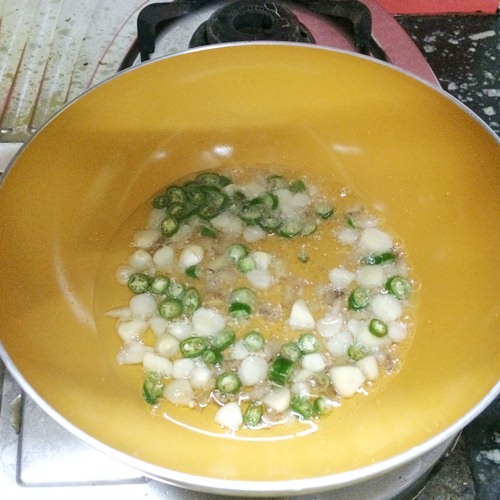 sizzle them for a min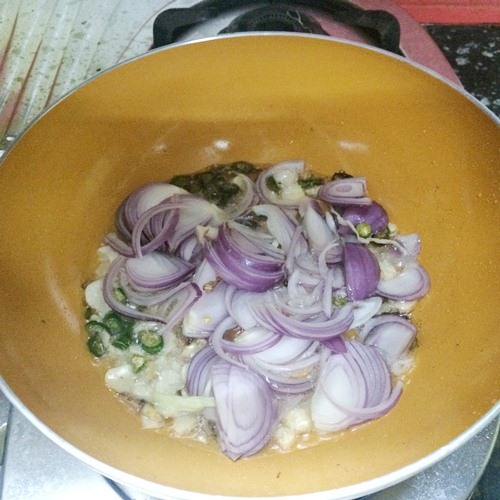 Add in onions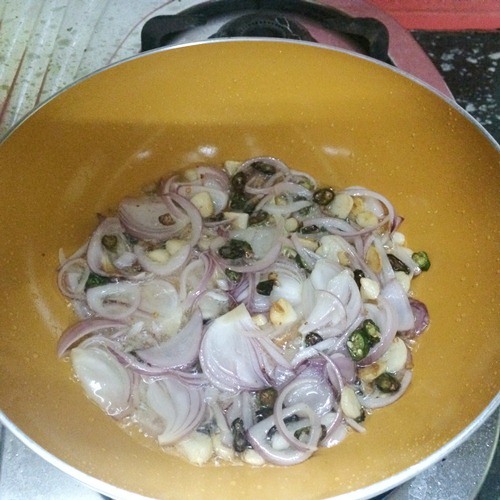 saute for couple of mins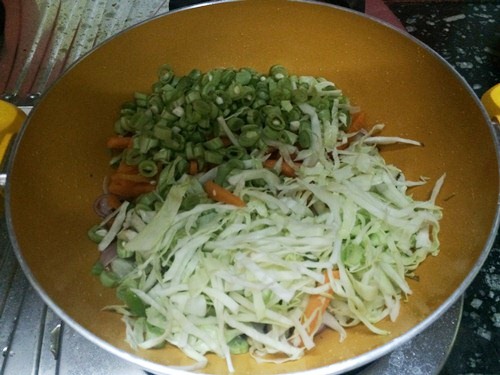 add in cabbage, beans and carrots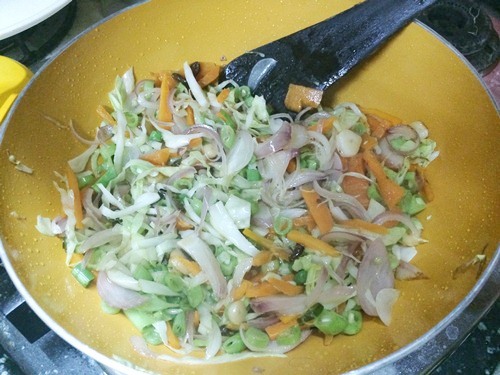 mix well on high heat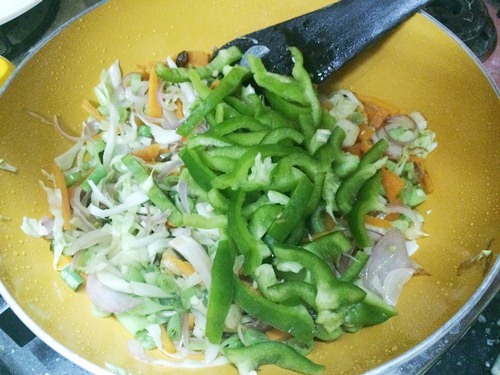 add in capsicum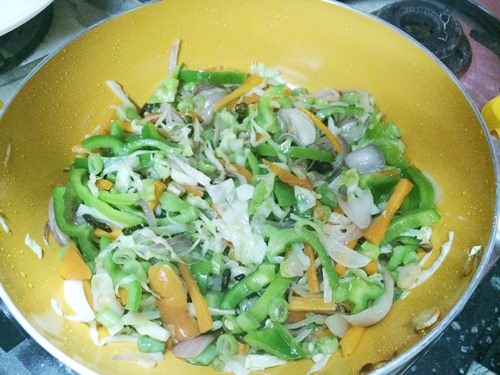 toss well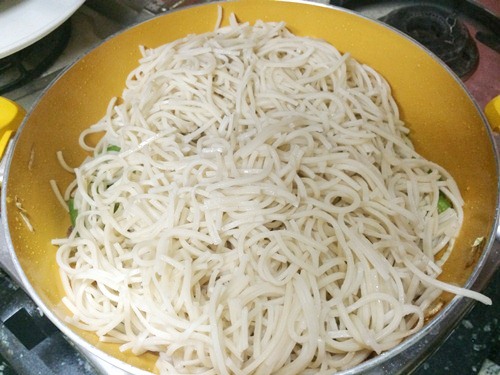 add in noodles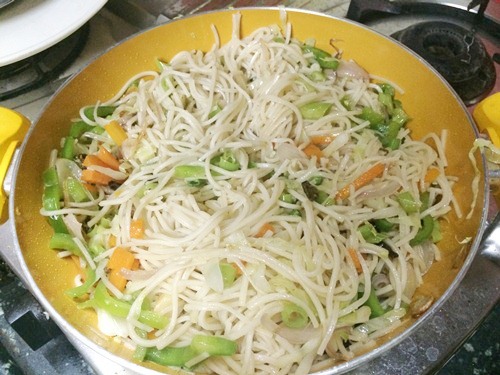 toss well with veggies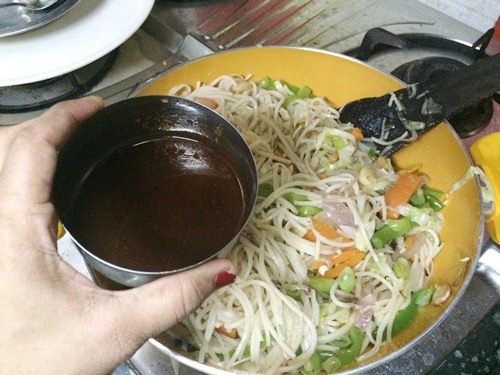 pour in the sauce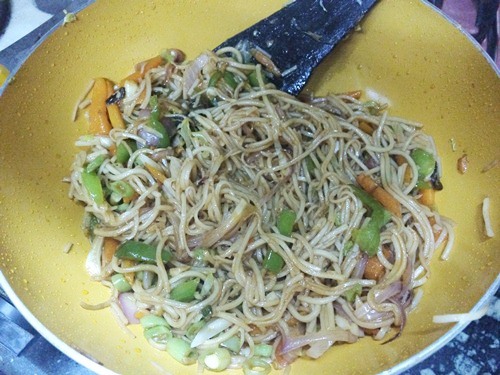 mix well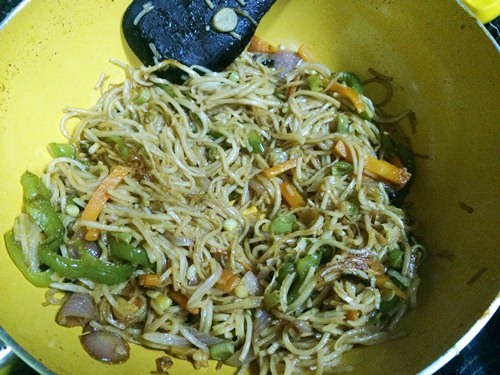 stir them on high heat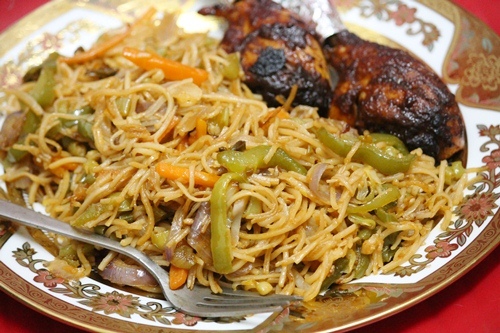 Serve
I am Aarthi, a happy homemaker, mom of two beautiful girls, married to my high school sweet heart. My goal is to teach people that cooking can be way more easier and joyful than they think. Yummy Tummy features recipes all over the world with step wise pictures which surely shows the ease of cooking.