This delicious drink is so refreshing and cooling to our body. It is a perfect drink for summer days. The combination of watermelon and lemon is perfect.
Similar Recipes,
Dragon Fruit Pudding
Mint Masala Soda
Blue Curacao Mocktail
Fresh Ginger Ale
Sparkling Pink Lemonade
Watermelon Ginger Cooler
Lemonade
Ginger Ale
Basil Seeds Lemonade
Mint Lemonade
Watermelon Lemonade
Mango Lemonade
Strawberry Lemonade
Mint Masala Soda
Mint Squash

Hope you will give this a try and let me know how it turns out for you.
Preparation Time : 10 mins
Freezing Time : Overnight
Serves: 3


Ingredients:
Watermelon – 3 cups cubed and frozen
Sugar – 3 to 4 tblspn
Lemon Juice – 1 tblspn or to taste
Method:
Take everything in a blender and puree till it forms slushie like.
Pour it into serving glass and serve.
Pictorial: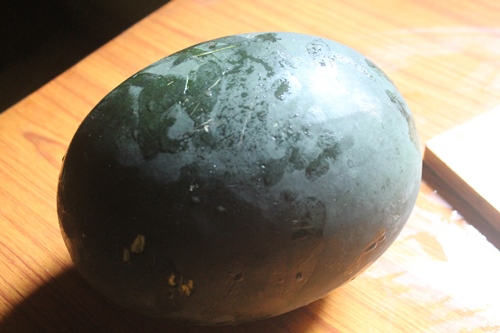 take a watermelon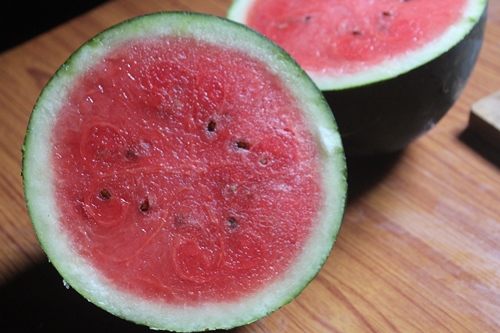 cut it in half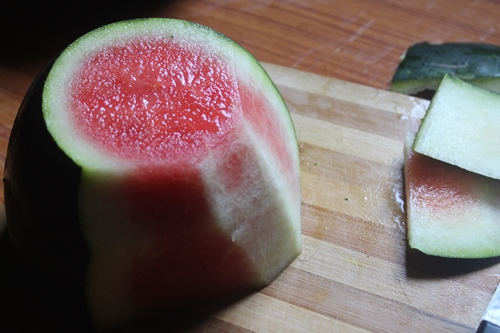 peel off the skin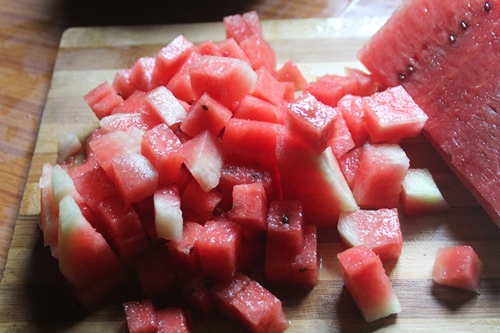 cube it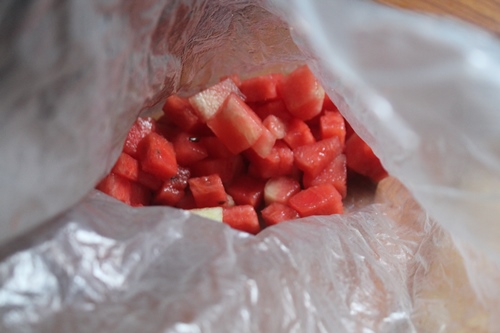 Put it in a plastic bag, freeze overnight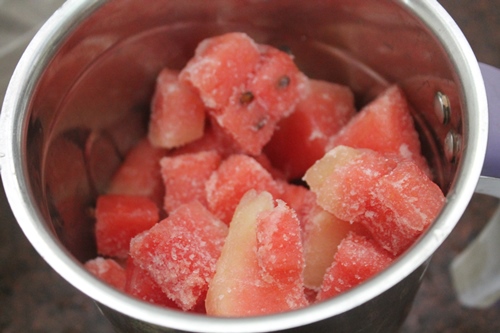 take frozen watermelon in blender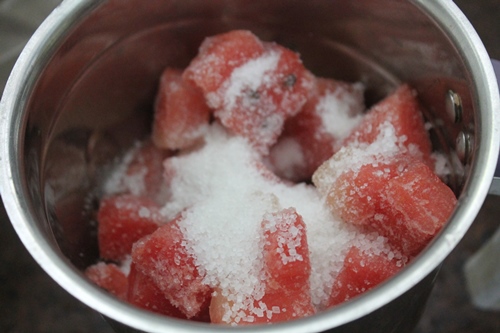 add sugar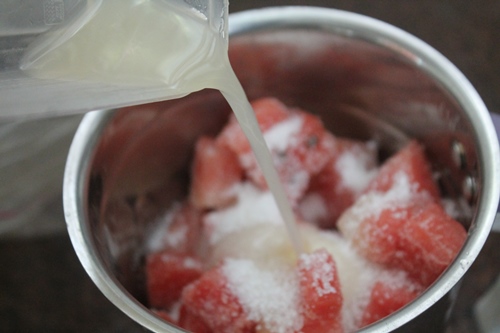 add lemon juice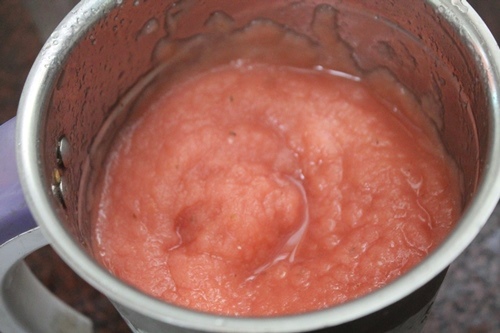 puree till it forms like a slushie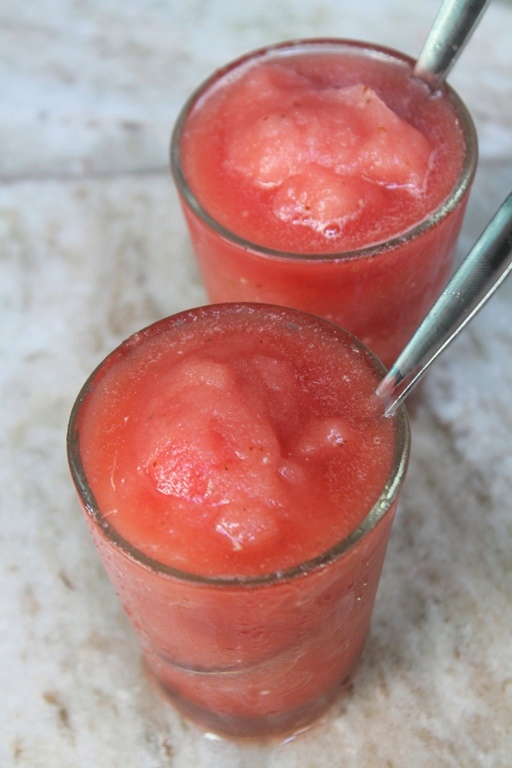 Serve