Zucchini Paal Kootu Recipe - Easy Zucchini Milk Kootu Recipe with step wise pictures.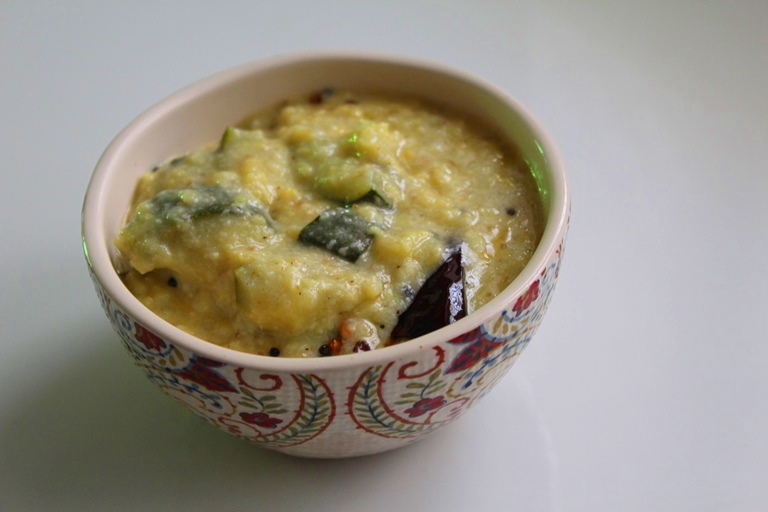 Pin
Easy Zucchini kootu taste so delicious with some rice or roti. This is healthy and tasty dish which is so easy to make.
About Zucchini Paal Kootu Recipe
Zucchini also known as courgette, is a type of summer squash in the Cucurbitaceae family that is grown for its edible fruits. Zucchinis are widely available in supermarkets and home gardens, and the young fruits are cooked as a vegetable. The flowers are also edible and can be fried. While zucchini is commonly thought of and used as a
vegetable, it is actually a fruit. It is harvested and eaten while still immature as a summer squash variety. This, along with its soft rind, distinguishes it from other types of squash.
Paal Kootu is a traditional South Indian stew made with milk, coconut paste, and vegetables (preferably Yellow Pumpkin, Ridge Gourd or Snake Gourd).
Similar Recipes,
Papaya kootu
Snake gourd kootu
Tapioca Kootu
Spinach Kootu
Mixed Veg Kootu
Chow Chow Kootu
Sorakkai Kootu
Pumpkin Cow Peas Kootu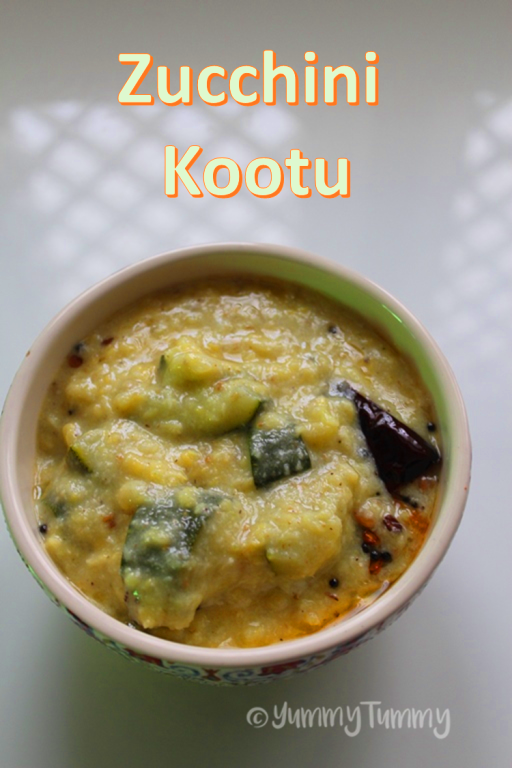 Pin
Hope you will give this a try and let me know how it turns out for you.
Ingredients for Zucchini Paal Kootu Recipe 
Zucchini 
Zucchini has a mild flavour that is slightly sweet and slightly bitter, and it has a rich texture. When zucchini is cooked, its sweetness becomes more apparent. Although zucchini is tender to bite into even raw, cooking softens it.
Coconut 
Coconut meat is delicious and slightly sweet, and it can be eaten raw or dried. It is used to make a variety of products, including coconut milk, cream, and oil.
Dry Red Chillies 
Red chilies were introduced to India by Portuguese traders from Mexico. India is now the world leader in the cultivation of dry red chilies. Red chilies are more commonly consumed in hotter regions of India, such as Rajasthan, because they help to keep the blood clean and thin.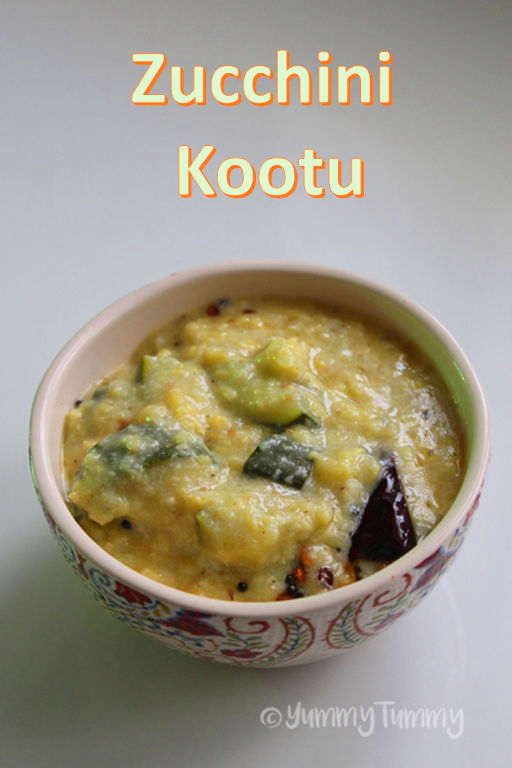 Pin
If you have any questions not covered in this post and if you need help, leave me a comment or mail me @[email protected] and I'll help as soon as I can.
Follow me on Instagram, Facebook,Pinterest ,Youtube and Twitter for more Yummy Tummy inspiration.
IF YOU MAKE THIS RECIPE OR ANYTHING FROM YUMMY TUMMY, MAKE SURE TO POST IT AND TAG ME SO I CAN SEE ALL OF YOUR CREATIONS!! #YUMMYTUMMYAARTHI AND @YUMMYTUMMYAARTHI ON INSTAGRAM!
📖 Recipe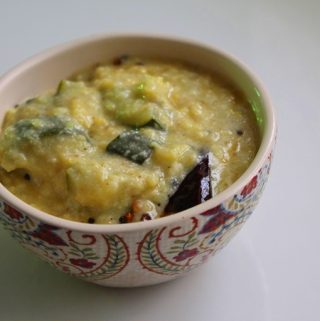 Zucchini Paal Kootu Recipe | Zucchini Milk Kootu Recipe
Zucchini kootu taste so delicious with some rice or roti. This is healthy and tasty dish which is so easy to make.
Ingredients
Zucchini - 1 chopped

Moong Dal / Pasi Paruppu - ½ cup

Salt to taste

Milk - ½ cup

Rice Flour - 1 tblsp
FOR GRINDING:
Coconut - ½ cup grated

Cumin Seeds - 1 tsp

Green Chillies - 2
FOR SEASONING:
Coconut Oil - 1 tblsp

Mustard Seeds / Kaduku - 1 tsp

Urad dal - 1 tsp

Dry Red Chillies - 2 broken into small pieces

Curry leaves a sprig
Instructions
Grind the ingredients given to a coarse mix.

Take dal in a pan. Add water and cook till dal is cooked.

Add in zucchini and cook till dal and veggies is done.

Now add in salt and mix well.

Add coconut mix in and mix well.

Mix rice flour with milk and add it into the kootu and mix well.

Simmer for 2 mins.

Heat oil in a pan, add in seasoning ingredients and let it sizzle. Mix well.

Serve.
Video

Zucchini Paal Kootu Recipe Step by Step Pictures
1)Take coconut, cumin and green chillies in a blender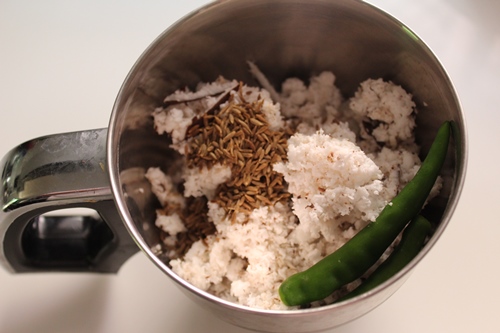 Pin
2)Grind to a smooth mix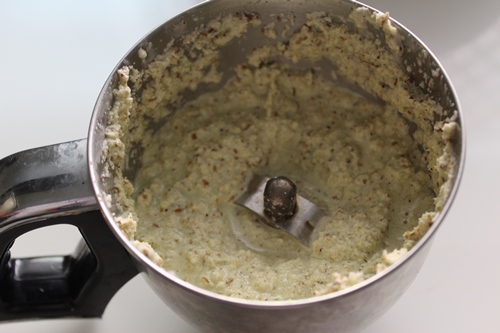 Pin
3)Take moong dal in a kadai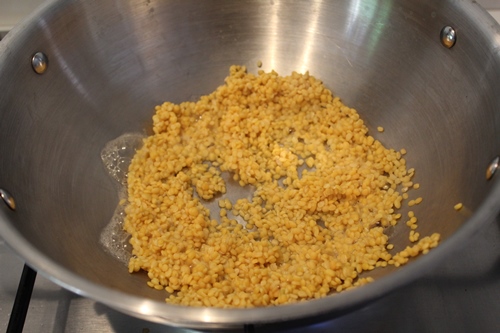 Pin
4)Add water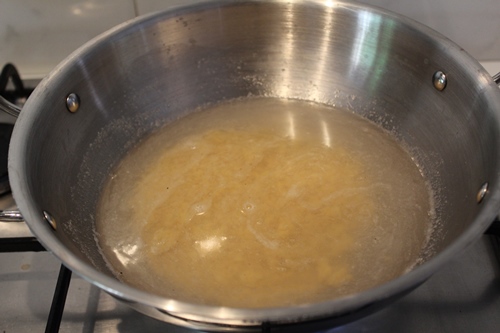 Pin
5)Add zucchini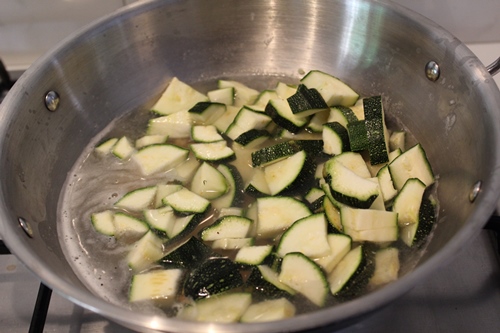 Pin
6)Cook till it is done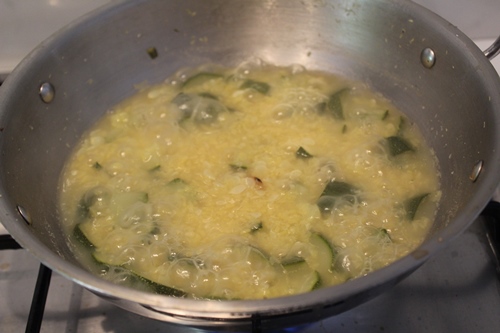 Pin
7)Add coconut masala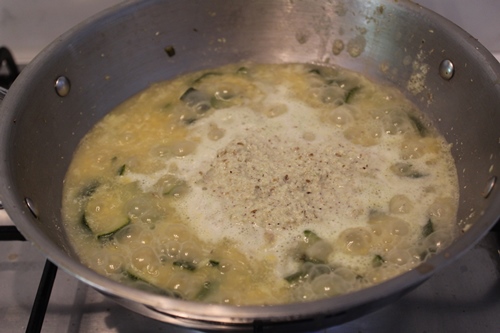 Pin
8)Mix well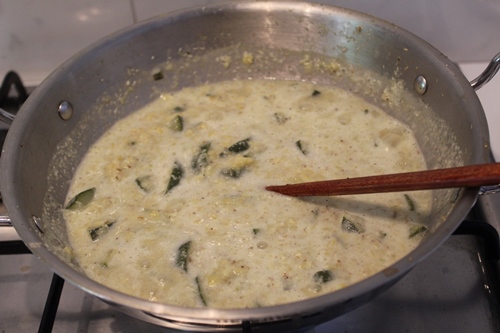 Pin
9)Take rice flour in a bowl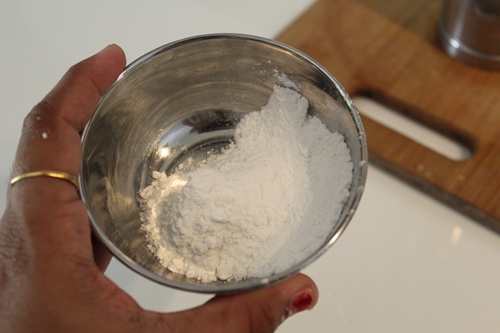 Pin
10)Add in milk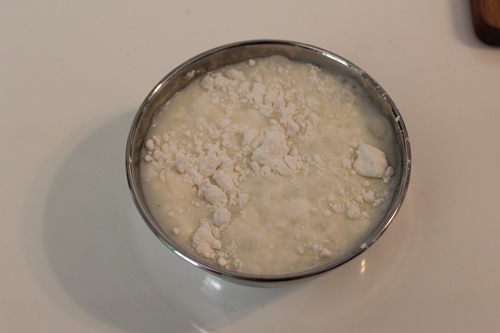 Pin
11)Add it in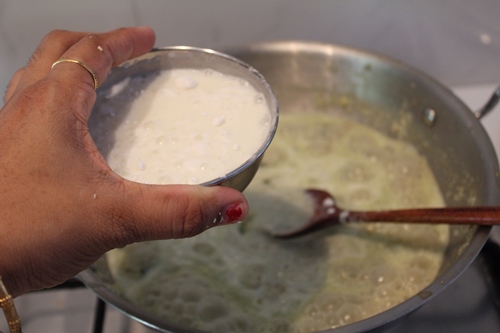 Pin
12)Mix well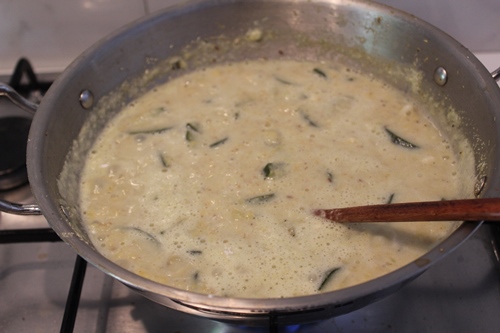 Pin
13)Add salt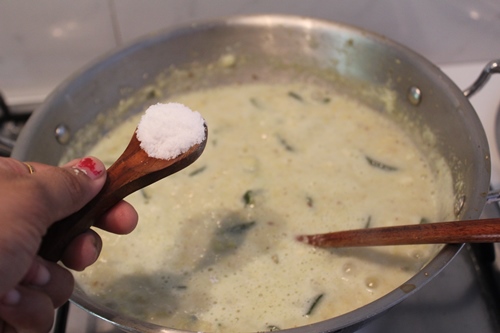 Pin
14)Mix well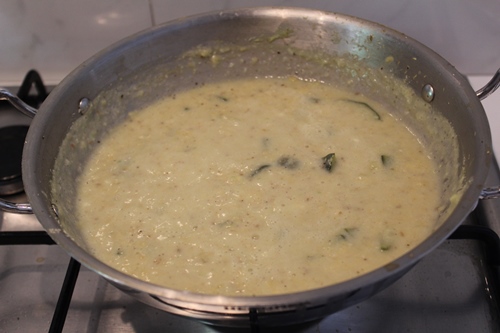 Pin
15)Heat oil and add mustard, urad dal and dry red chillies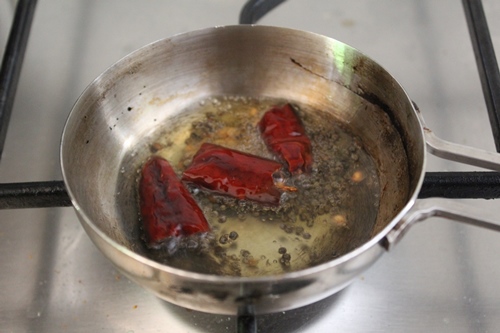 Pin
16)Add it in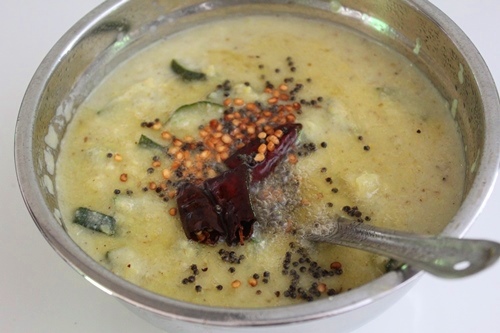 Pin
17)Mix well and serve.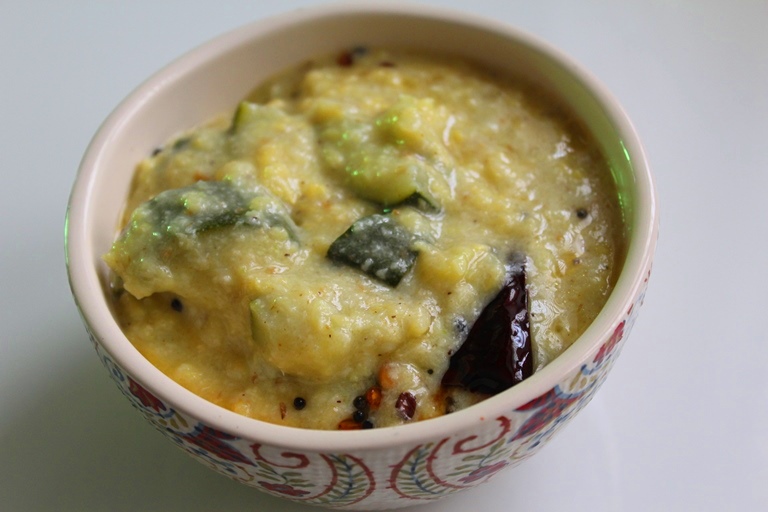 Pin
Frequently Asked Questions
Is zucchini same as cucumber?
Cucumbers and zucchini are not related, despite their similar appearance. Cucumbers are members of the gourd family, whereas zucchini are members of the Cucurbita family. They are technically classified as a fruit by many people.