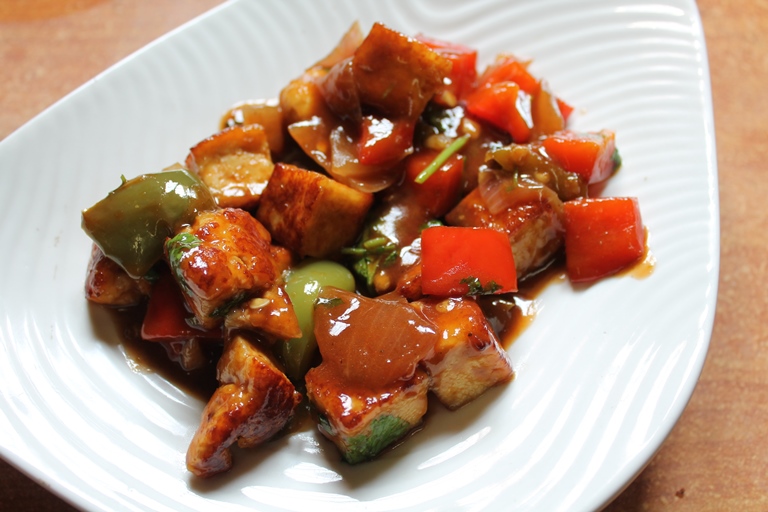 When you are cooking any indo chinese meals like noodles or fried rice, you need a perfect sidedish with it. This is one of the easiest yet quickest dish you could ever make. It is made with paneer, similar to chilli paneer but you don't have to bother with making a batter. So it is kind of instant. So try this and let me know how it turned out for you.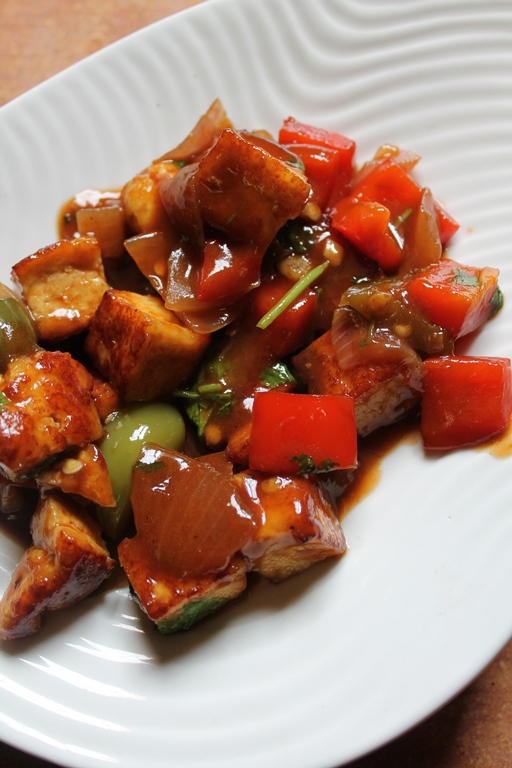 Preparation Time : 5 mins
Cooking Time : 10 mins
Serves : 3


Ingredients:
Oil – 1 tblspn
Paneer / Indian Cottage Cheese – 200 grams
Onion – 1 medium size cubed
Bell Pepper / Capsicum- 1 cubed ( I used green and red )
Tomato Ketchup – 2 tblspn
Soya Sauce – 2 tsp or to taste
Vinegar – 1 tsp
Green Chilli Sauce – 3 tblspn
Salt to taste
Sugar – 1/2 tsp
Water – 1/2 cup
Coriander leaves or Spring onion for garnishing
NOTES:
Soak paneer in hot water till you fry them. This will keep them soft.

Method:
Heat oil in a kadai. Add in cubed paneer cubes and fry till light golden on both sides. Done over fry them, else it with turn hard.
Add in onions, bell peppers and saute for a couple of mins.
Now add in all sauces, salt and sugar. Add in water and bring it to boil.
Simmer for a min.
Garnish with spring onions or coriander leaves.
Serve hot.
Pictorial: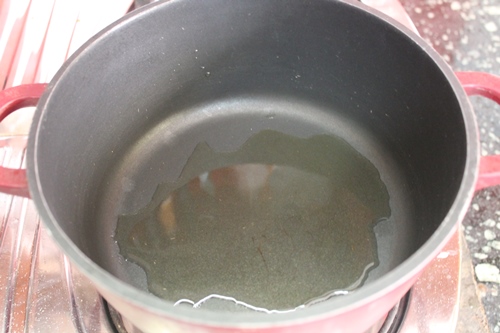 Heat oil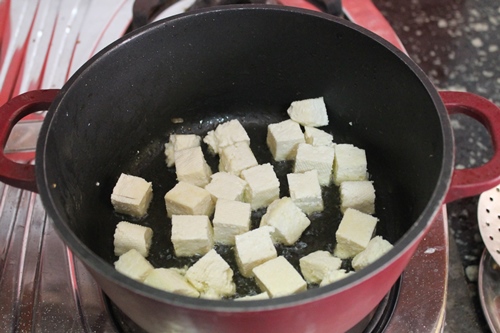 Add paneer cubes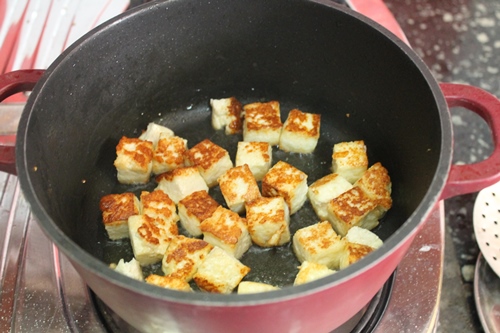 Fry till golden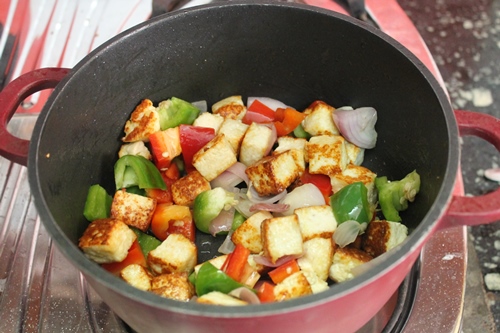 Add in onions, green and red peppers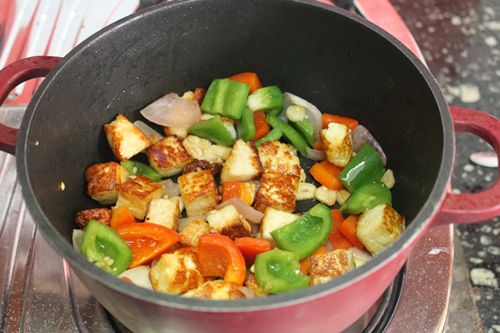 Saute for a couple of mins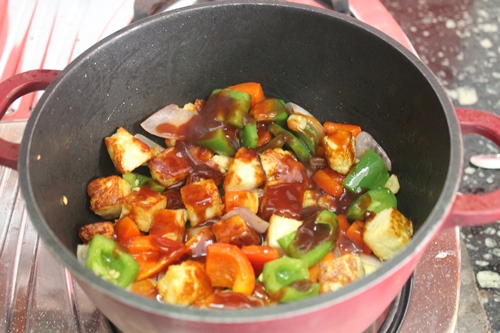 Add in ketchup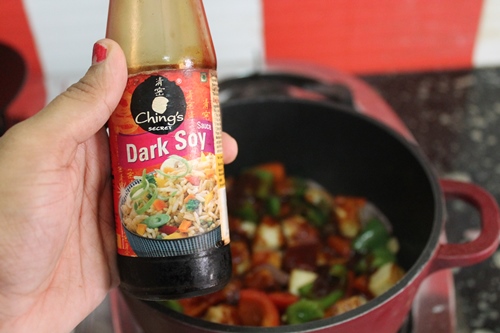 Soy sauce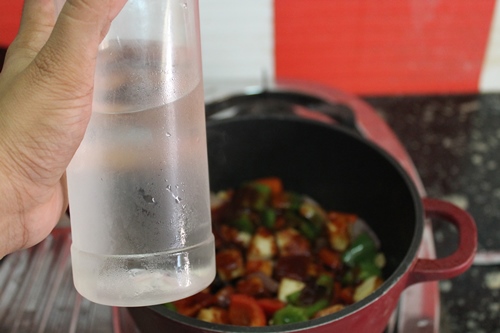 vinegar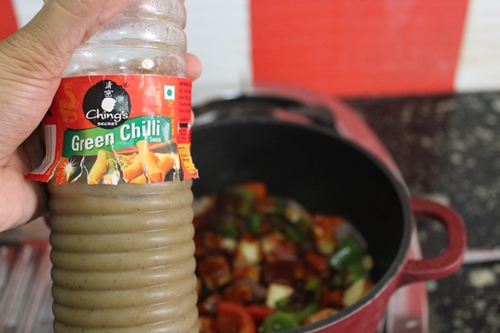 and some green chilli sauce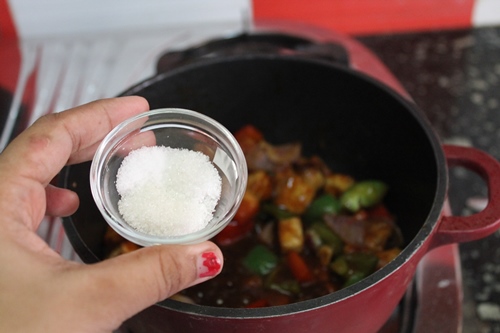 Add in salt and sugar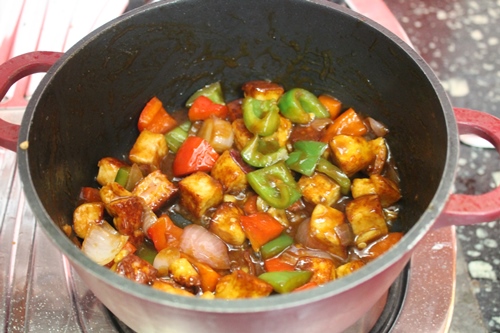 Mix that up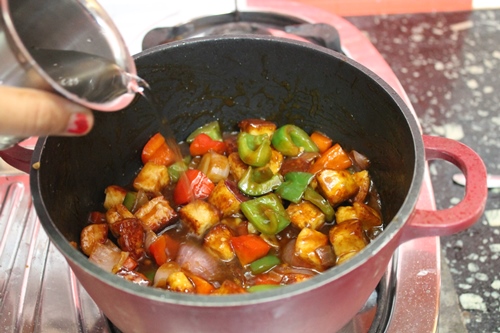 Add some water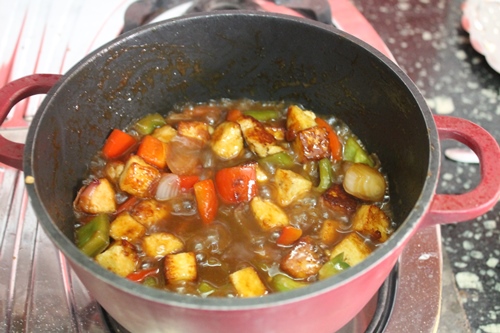 bring it to a boil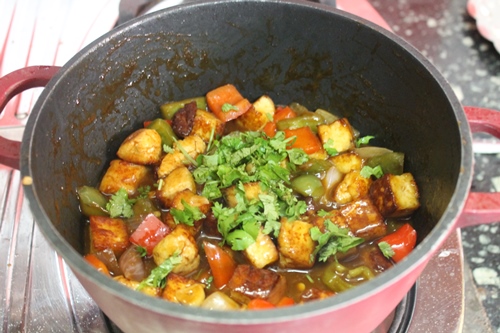 Add in spring onion or coriander leaves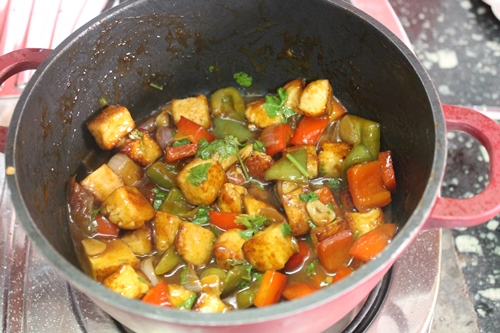 Mix and serve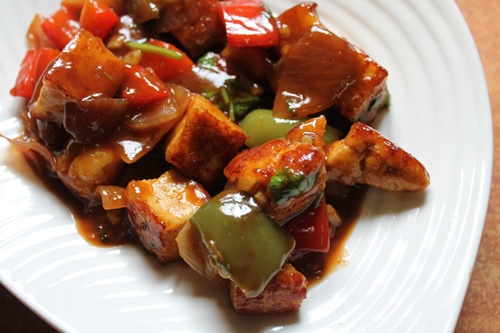 Enjoy
I am Aarthi, a happy homemaker, mom of two beautiful girls, married to my high school sweet heart. My goal is to teach people that cooking can be way more easier and joyful than they think. Yummy Tummy features recipes all over the world with step wise pictures which surely shows the ease of cooking.