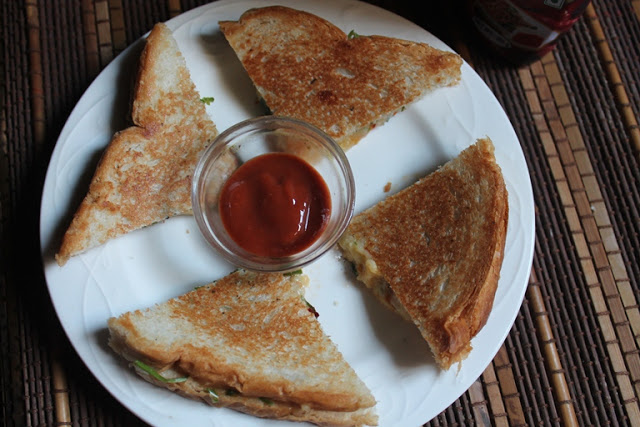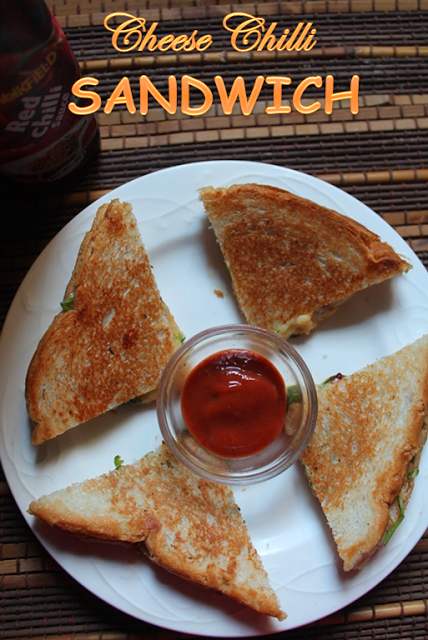 This sandwich is my go to recipe when i have no veggies on hand..I always have a packet of cheese on hand because i never know when i will feel like having something cheesy..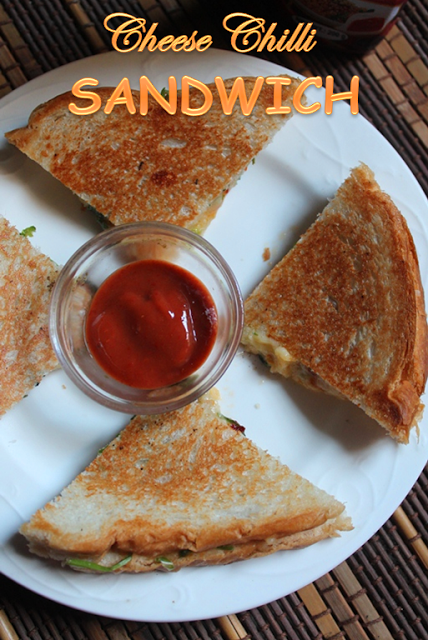 Hope you will give this a try and let me know how it turns out for you..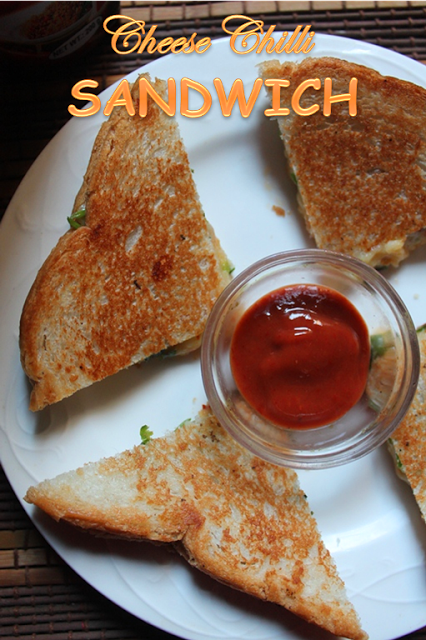 Preparation Time : 10 mins
Frying Time : 1 to 2 mins
Makes : 4 to 5 sandwich


Ingredients:
Bread Slices – 8 to 10
Oil for Toasting Bread
For Filling:
Cheese – 1.5 cup grated ( I used mozzarella)
Capsicum / Bell Peppers – 2 tblspn finely chopped
Green Chillies – 1 or 2 chopped finely
Coriander leaves – 3 to 4 tblspn finely chopped
Red Chilli Flakes – 1 tsp
Salt to taste
Method:
Mix all the ingredients for filling and set aside.
Take a bread in front of you, spoon some filling in. Cover with another bread.
Heat oil in a pan and toast till golden.
Serve hot.
Pictorial: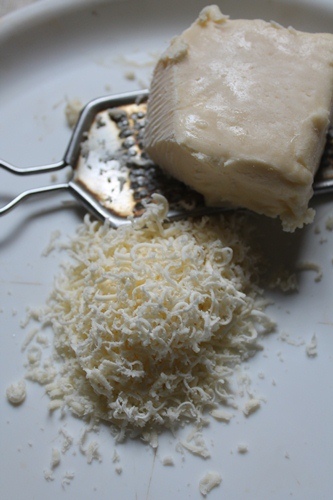 Grate some cheese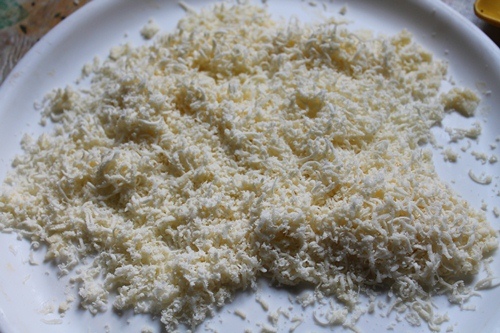 I grated quite a bit of them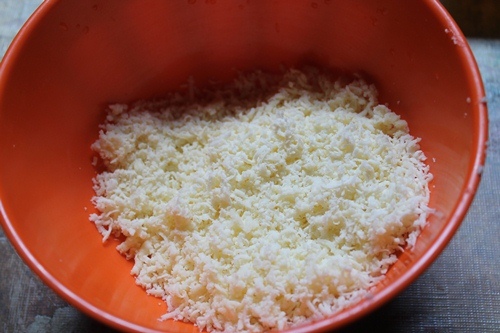 take it in a bowl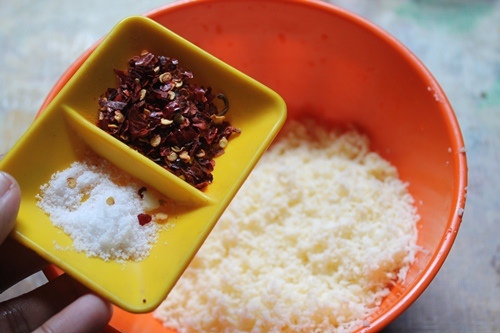 add in salt and chilli flakes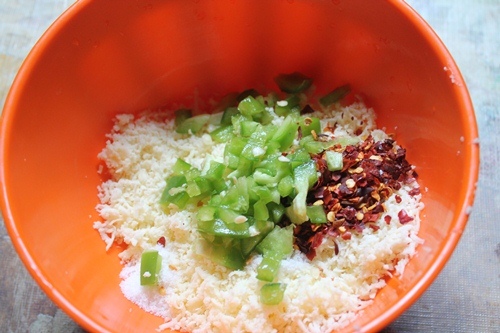 add in capsicum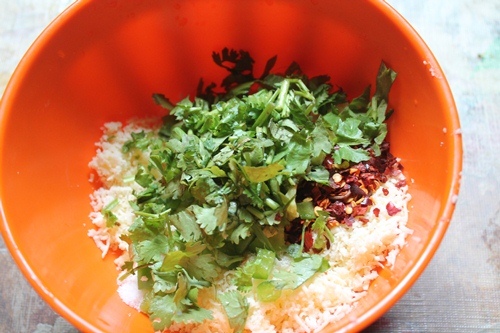 add in coriander leaves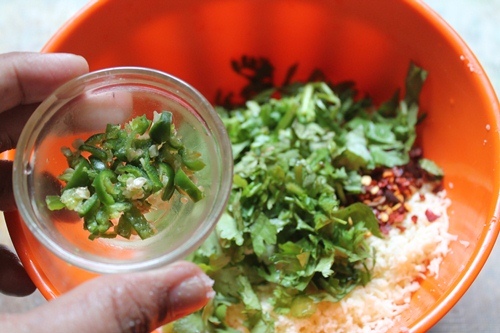 add in green chillies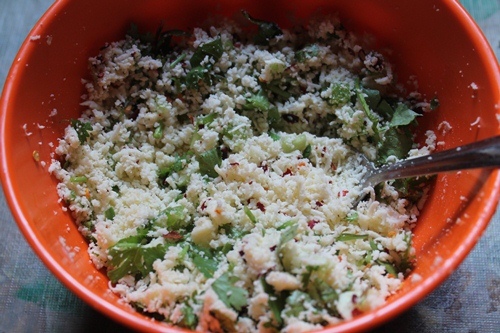 mix well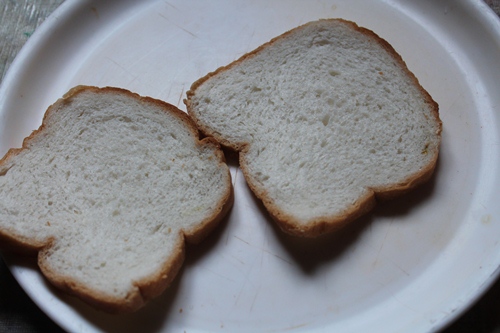 take your bread slices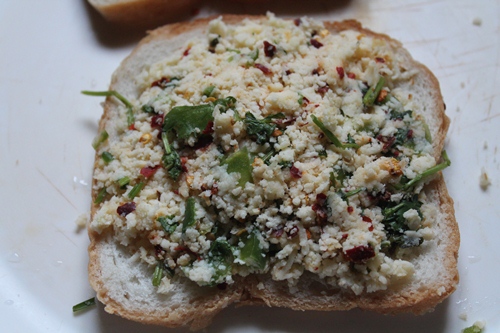 spoon some filling over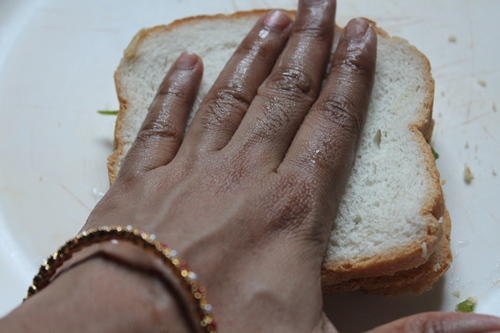 cover with another slice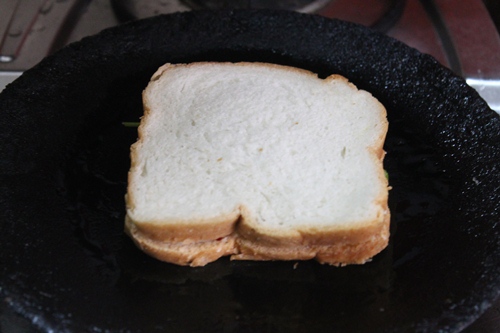 now place this in a oiled pan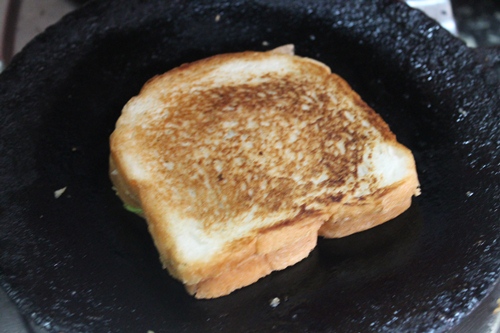 toast till golden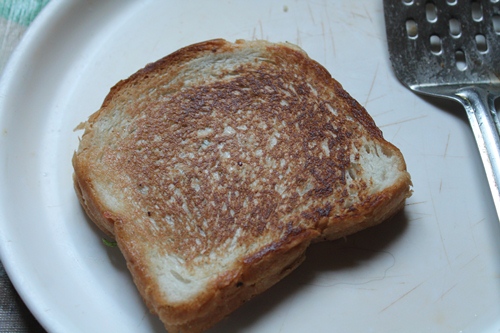 remove it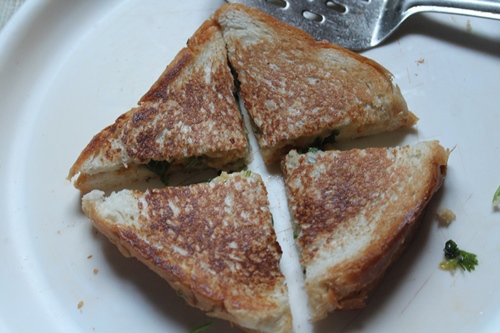 cut into wedges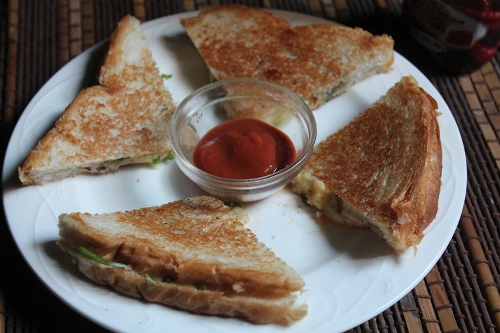 Serve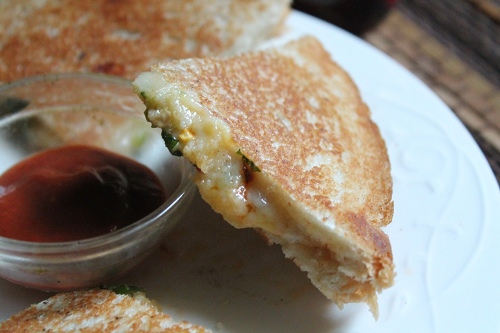 I am Aarthi, a happy homemaker, mom of two beautiful girls, married to my high school sweet heart. My goal is to teach people that cooking can be way more easier and joyful than they think. Yummy Tummy features recipes all over the world with step wise pictures which surely shows the ease of cooking.