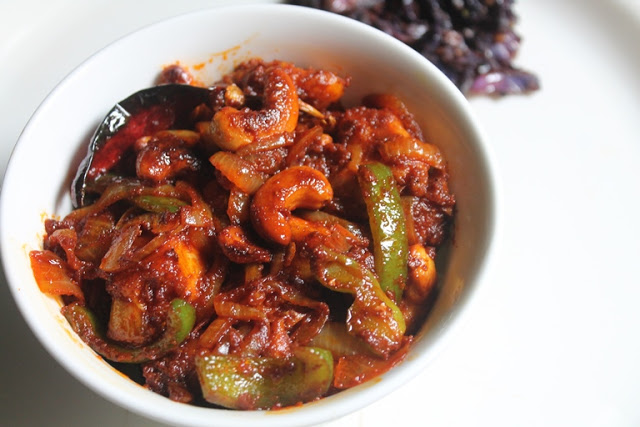 Chatpate chicken is one of the easy chicken dish you can ever make, it all come together in under 15 to 20 mins. But taste really yummy and tangy.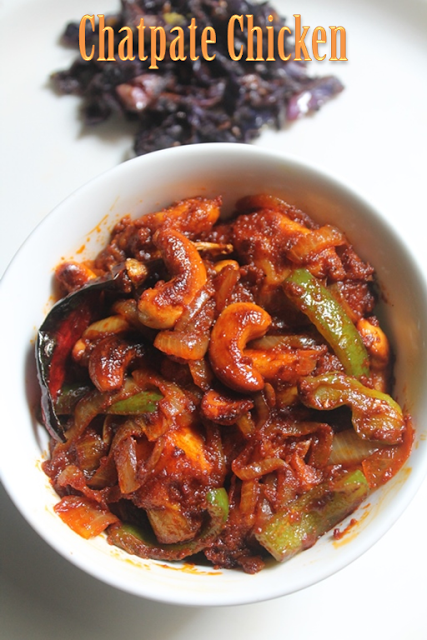 Hope you will give this a try and let me know how it turns out for you..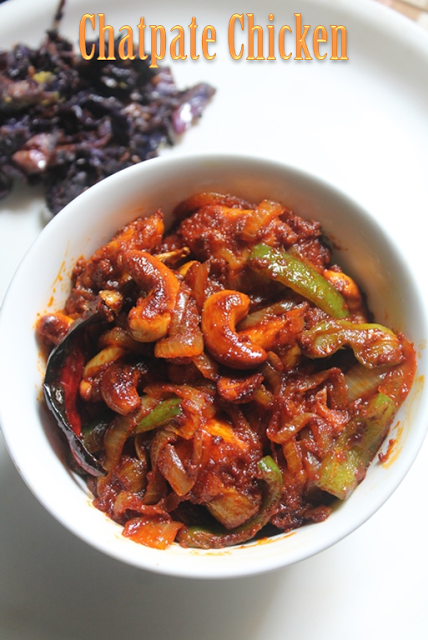 Preparation Time : 10 mins
Cooking Time : 15 to 20 mins
Serves: 2


Ingredients:
Oil – 2 tblspn
Butter – 1 tblspn
Boneless Chicken Breast – 1 large cubed
Cornflour – 2 to 3 tblspn
Cashews a handful
Garlic – 6 cloves crushed
Dry Red Chilli – 3
Onion – 1 large sliced thinly
Capsicum – 1/2 sliced thinly
Salt to taste
Kashmiri Chilli Powder – 1 tblspn
Garam Masala Powder – 2 tsp
Turmeric Powder – 1 tsp
Chat Masala Powder – 2 tsp
Lemon Juice to taste
Coriander leaves as needed
Method:
Mix chicken with cornflour and set aside.
Heat oil in a nonstick pan and drop chicken in and cook for 2 to 3 mins till it is done. Drain and set aside.
In the same pan, add some butter and add cashews, garlic and chillies. Cook till golden.
Add in onions, capsicum along with salt and saute till lightly golden.
Add in spice powders and mix well.
Add in chicken and toss in the spices.
Add a splash of water and mix well.
Add lemon juice and coriander leaves and toss well.
Serve.
Pictorial: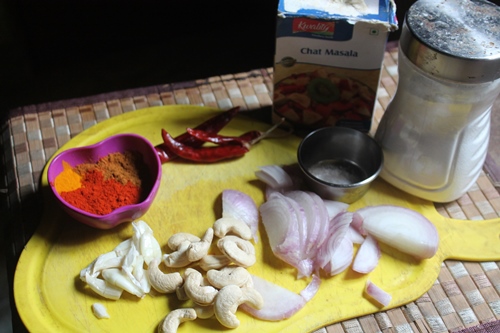 Take all your ingredients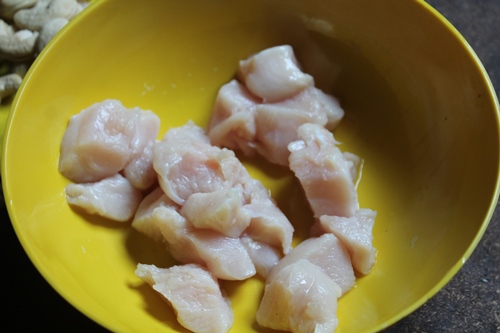 Take boneless chicken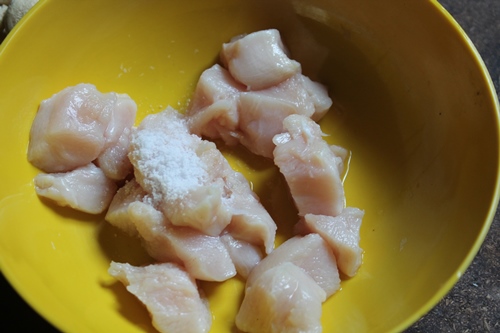 Add in little salt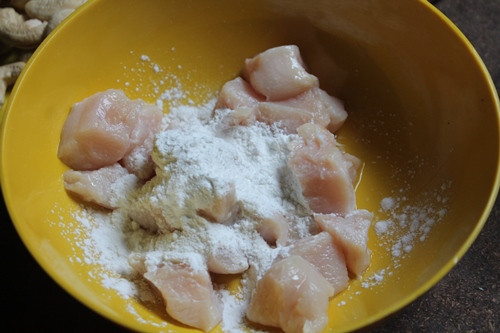 add some cornflour in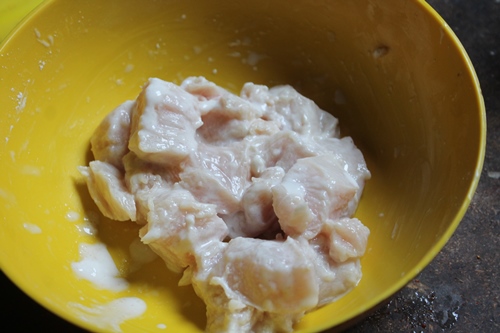 mix well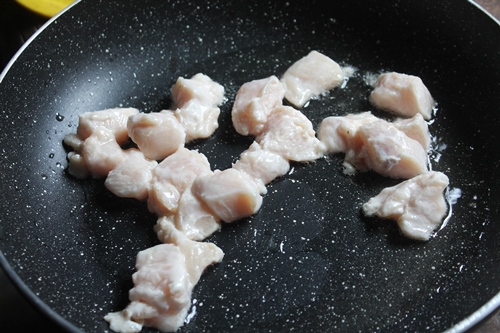 heat some oil in a pan, place some chicken pieces in and cook till golden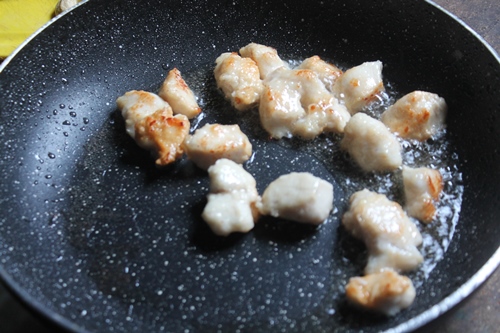 it will take around 2 to 3 mins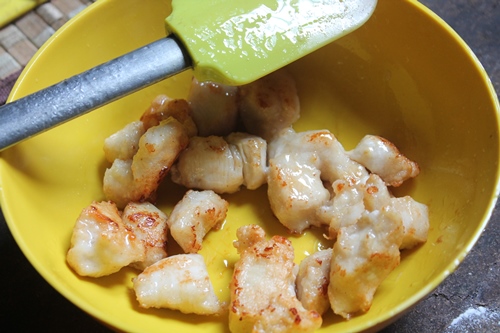 drain to a clean bowl and set aside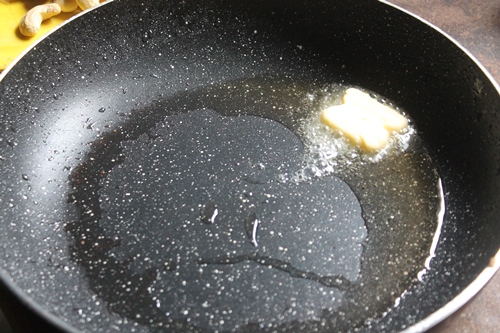 in the same pan, add a knob of butter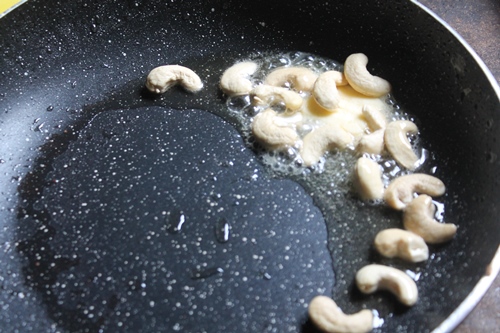 Add some cashews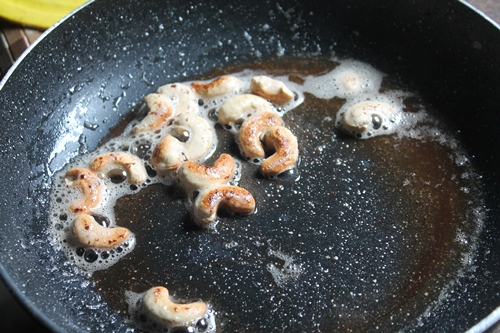 fry till golden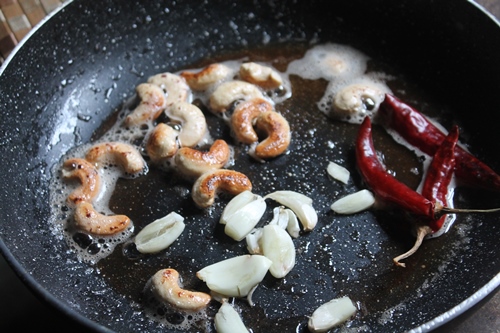 add in crushed garlic and dry red chillies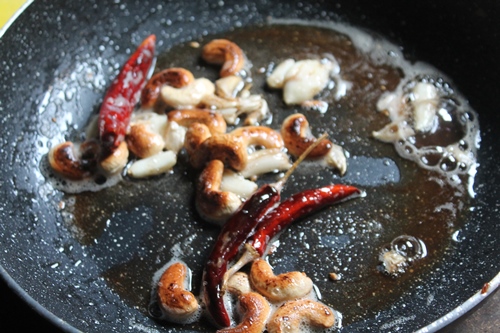 mix well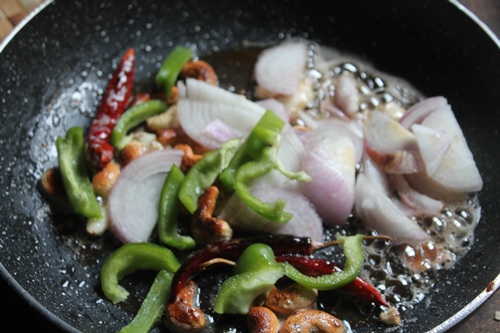 add in onions and capsicum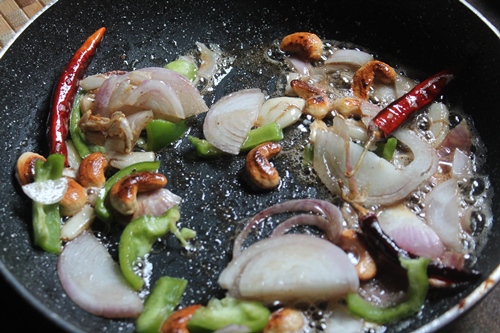 mix that through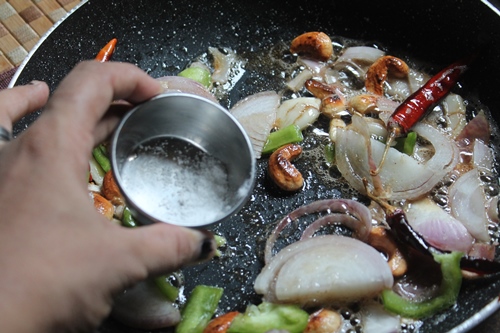 season with salt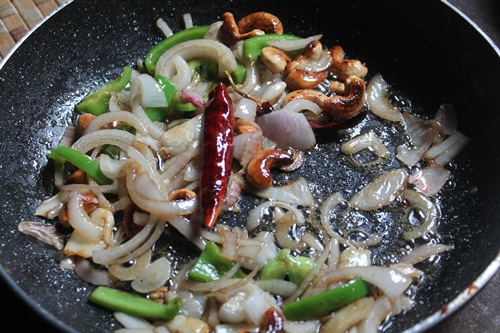 mix well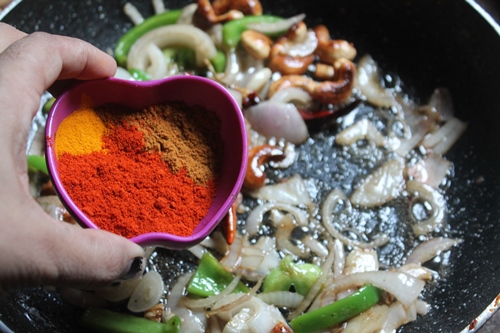 add in your spice powders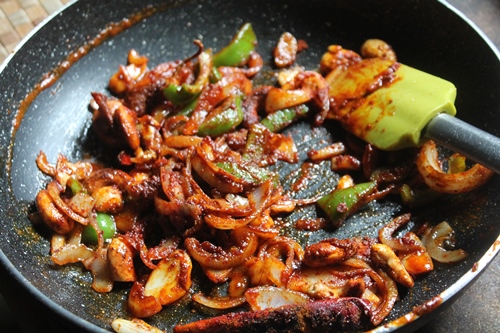 mix well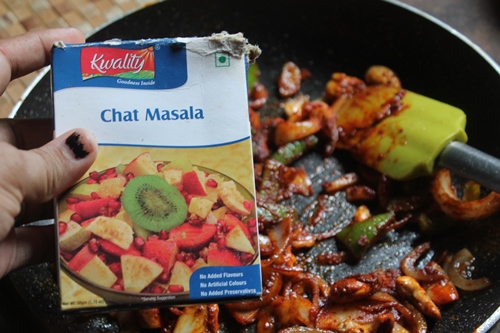 add in some chat masala powder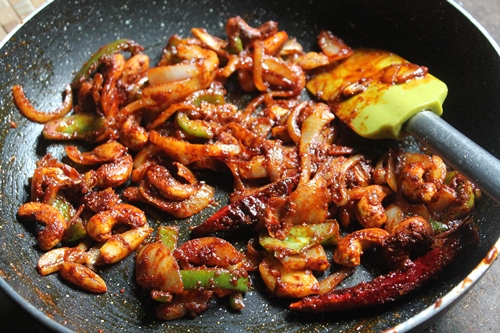 toss well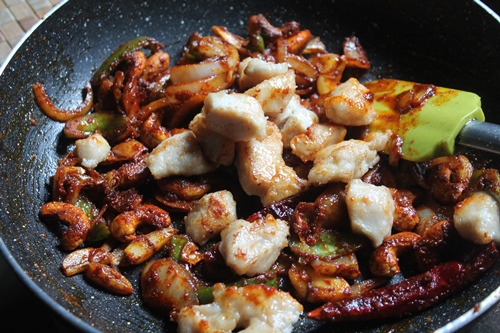 add in chicken pieces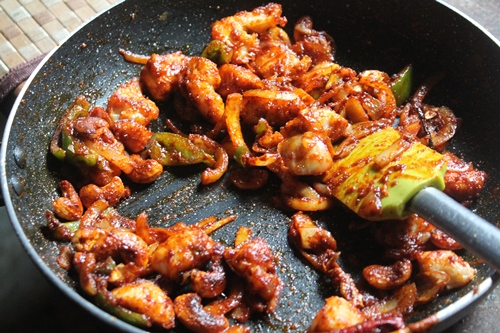 mix that through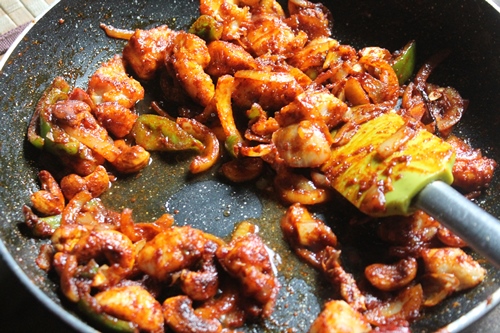 add little water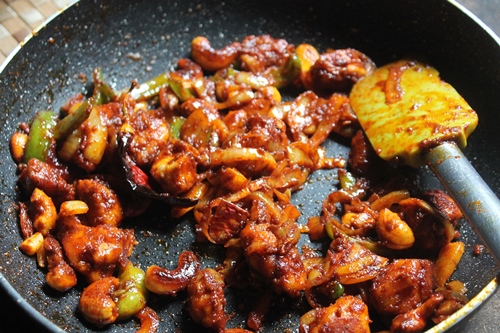 toss well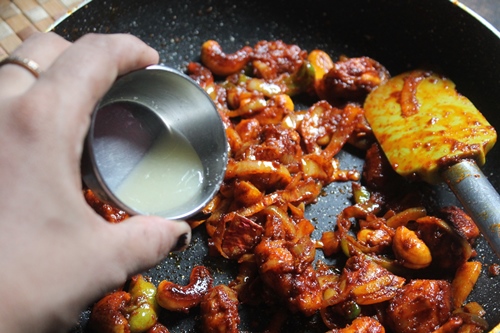 add lemon juice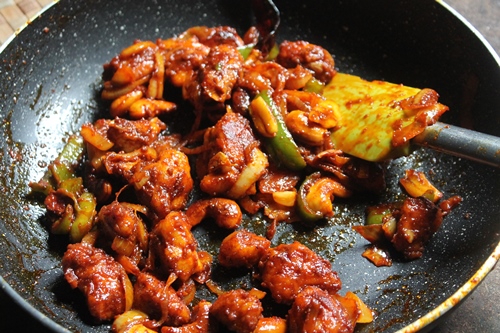 add some coriander leaves too..i skipped it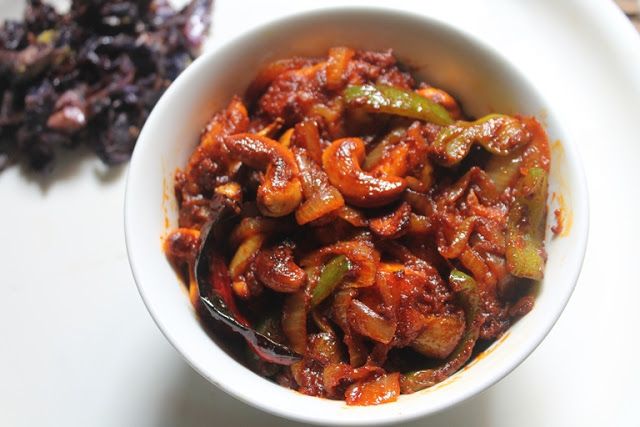 Serve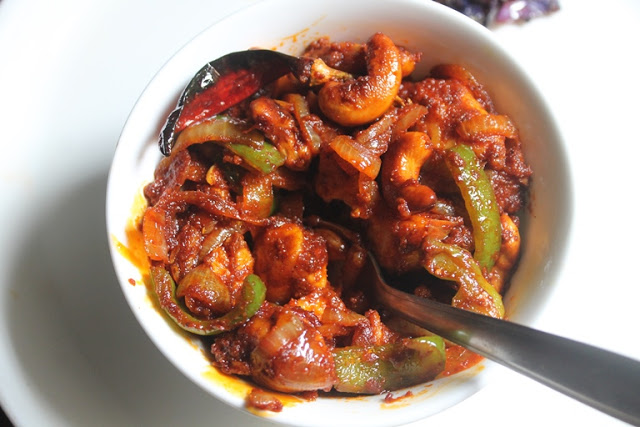 I am Aarthi, a happy homemaker, mom of two beautiful girls, married to my high school sweet heart. My goal is to teach people that cooking can be way more easier and joyful than they think. Yummy Tummy features recipes all over the world with step wise pictures which surely shows the ease of cooking.