"Best Ever Homemade Bagels is super crusty outside and fluffy & chewy in the middle. This homemade bagels is perfect to serve with a cup of coffee or tea or enjoy as a breakfast with some cream cheese or make this veggie and cheese bagel sandwiches."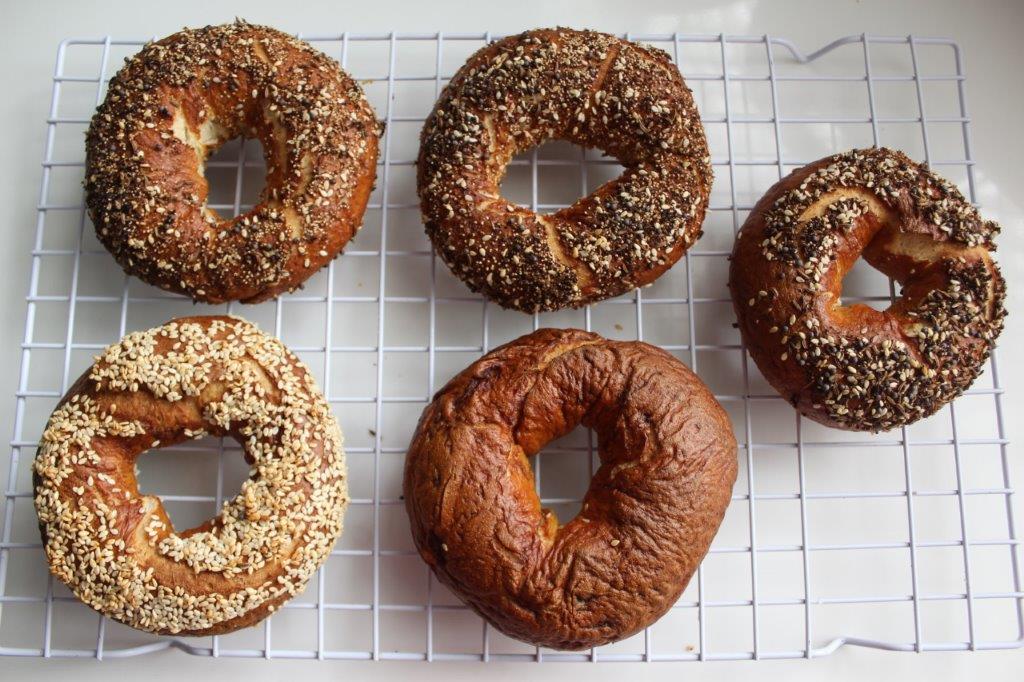 Pin
Bagels are super amazing. I love making bagels and any bread, not only they are therapeutic to make. but it is super tasty too. Making bread can be so soothing, but there are few tips and tricks to get perfect bread all the time.
What is a Bagel
A bagel also historically spelled beigel, is a bread product originating in the Jewish communities of Poland. It is traditionally shaped by hand into the form of a ring from yeasted wheat dough, roughly hand-sized, that is first boiled for a short time in water and then baked. The result is a dense, chewy, doughy interior with a browned and sometimes crisp exterior. Bagels are often topped with seeds baked on the outer crust, with the traditional ones being poppy and sesame seeds. Some may have salt sprinkled on their surface, and there are different dough types, such as whole-grain and rye.
Homemade Bagels Water Bath
Bagels must cook for 30 seconds on each side in a pot of boiling water. This is actually the most important step in the whole recipe. Why?
Boiling the bagels gives the bagel its beautiful shine. Also it make sure the bagels are chewy when baked.
Boiling bagels cooks the outer layer of dough, which guarantees they'll hold their shape in the oven.
Add honey or barley malt syrup to the water bath. Why? The sugar adds extra caramelization and crisp. I like to add treacle to the water which gives beautiful colour to the bagel when baked without the egg wash itself.
Brushing the boiled bagels with egg wash does the same.
Check out more Homemade Bagels Recipe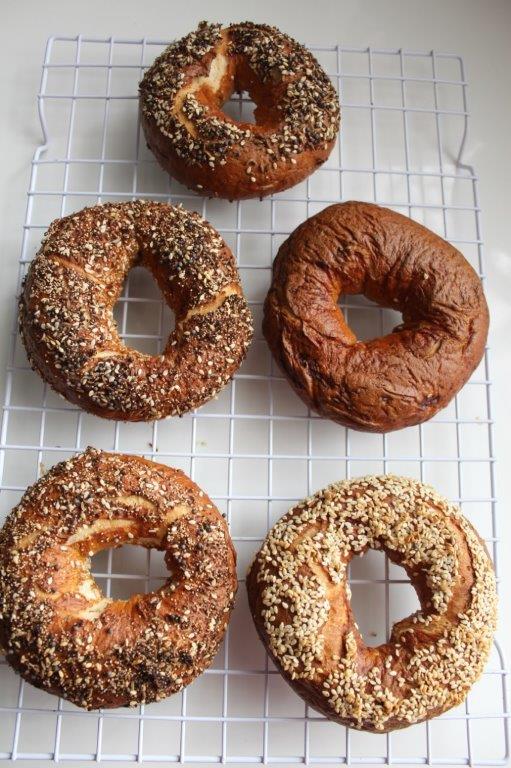 Pin
Homemade Bagels Varieties
Plain Bagels: Follow the recipe below.
Cinnamon Raisin Bagels: Add 2 tsp of cinnamon powder and ½ cup of raisins into the dough when mixing. Also once bagels are baked, sprinkle with some cinnamon sugar if needed.
Everything Bagels: Add everything bagel seasoning into the bagel dough, also coat the poached bages in everything bagel seasoning.
Sesame Seed Bagels: coat bagel is sesame seeds. black or white anything can be used.
Poppy Seed Bagels
Salt Bagels: Use sea salt flakes.Don't use fine salt. Coat the poached bagel in salt and bake.
Cheese Bagels: Add ½ cup of shredded cheese to the dough when you add the flour. sprinkle with extra cheese on top and bake.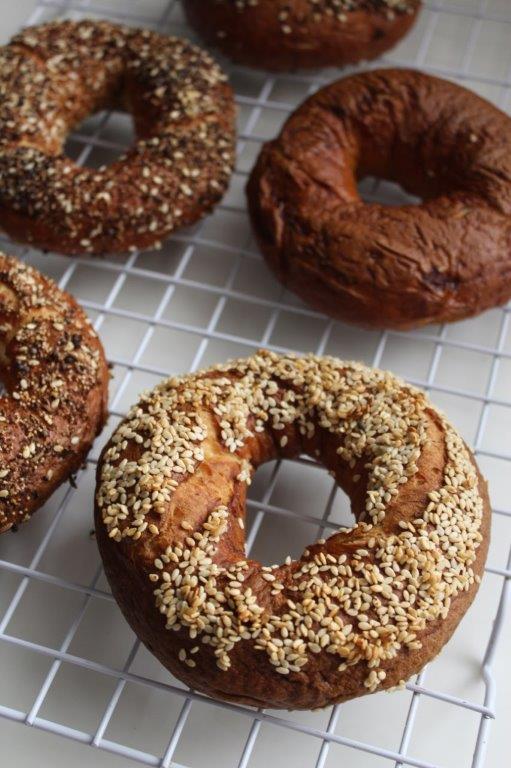 Pin
One of the questions which I often get is Why my bread is not rising. Why my dough is not doubling up. Why my bread is dense.
The answer for all those questions is activating yeast. Activating yeast is so easy. Just follow these steps.
1)take warm water in a bowl. Use Luke warm water. Dip your finger in the water and it should be very warm. Just like a warm bath water.
2)sprinkle little sweetness like sugar, honey. Because yeast loves warm and sweet environment.
3)now sprinkle yeast over it. I use dry yeast.
4) leaves aside for 5 mins to activate. The yeast mix should be bubbly and foamy. This means yeast is activated.
If your mixture doesn't look foamy.
1)Then you must have added yeast to too hot water so the yeast has died.
2)You have used cold water so yeast didn't activated.
3)or your yeast is expired.
Always store yeast in freezer in an air right container.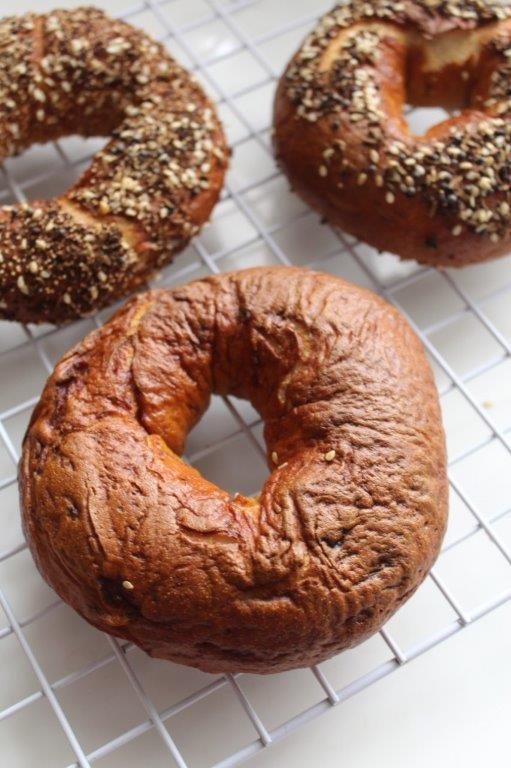 Pin
How to Make Bagels at Home
Bread Dough: mix all ingredients to form a dough. knead it well for 5 mins till dough is soft and smooth.
Fermentation: leave the dough to rise for at least 2 hours.
Pre shaping: once dough is risen, shape it into small balls and roll each ball into a rope like, then bring edges together and seal it smooth.
Refrigeration: you might need to put the shaped dough rings into the fridge to make the rising process slow down.
Poaching liquid: bring water, treacle, baking soda in a pot to a boil.
Poaching Technique: you need to poach bagels in the water for 30 seconds on each side.
Bagel toppings: prepare bagel toppings by mixing variety of ingredients together. coat the poached bagels in the topping and bake.
Baking to perfection: bake the bagels till it is golden brown, the treacle in the poaching liquid will help the bagel get golden colour.
Serve: serve the bagels hot.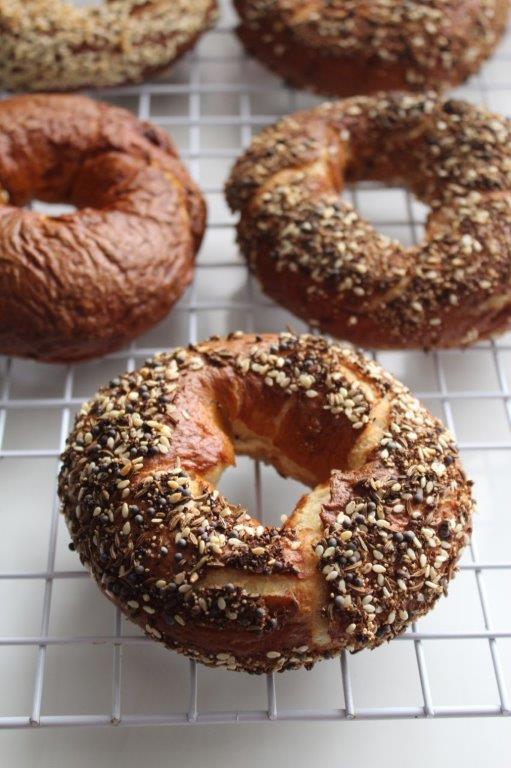 Pin
You can enjoy bagels straight out of the oven. HOMEMADE & FRESH!
Next Day you can toast them, spread with some cream cheese and enjoy with a cup of tea or coffee.
Delicious Ways to Top a Bagel That Go Beyond Cream Cheese
Strawberries + chocolate-hazelnut spread + chopped hazelnuts
Cinnamon Cream Cheese + Apple
Egg + Cheese
Smoked Salmon + Cream Cheese
Tomato+ Onion + Cream Cheese + Avocado
Pasta Sauce + Cheese
Peanut Butter Jelly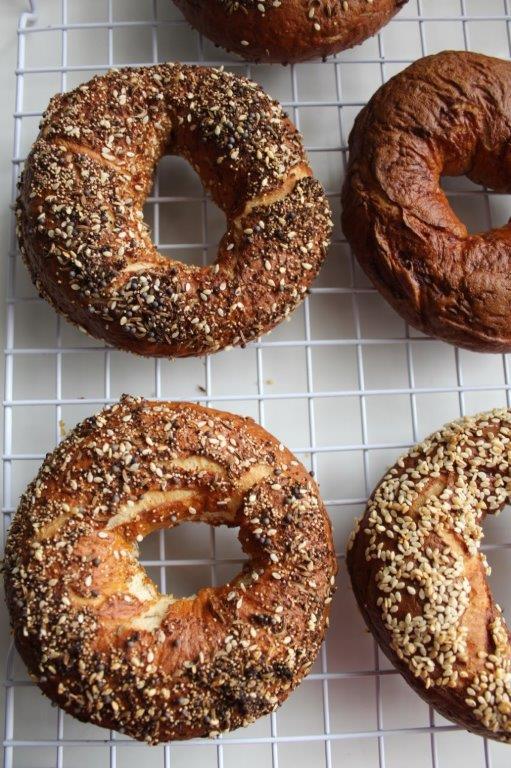 Pin
Hope you will give this a try and let me know how it turns out for you.
If you have any questions not covered in this post and if you need help, leave me a comment or mail me @[email protected] and I'll help as soon as I can.
Follow me on Instagram, Facebook, Pinterest ,Youtube and Twitter for more Yummy Tummy inspiration.
IF YOU MAKE THIS RECIPE OR ANYTHING FROM YUMMY TUMMY, MAKE SURE TO POST IT AND TAG ME SO I CAN SEE ALL OF YOUR CREATIONS!! #YUMMYTUMMYAARTHI AND @YUMMYTUMMYAARTHI ON INSTAGRAM!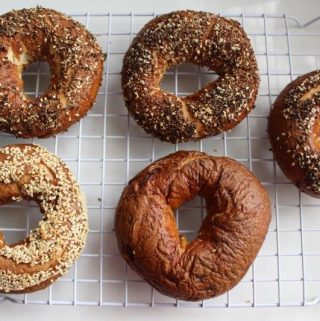 Best Ever Bagel Recipe
Soft & Chewy Bagels which is super easy to make. These bagels has the perfect crusty topping with chewy interior. A recipe for instant 1 hour bagel is shared as well.
Ingredients
TRADITIONAL BAGELS RECIPE
FOR DOUGH
3

cup

All Purpose Flour

1.5

tsp

Dry Yeast

2

tsp

Salt

1

tbsp

Golden Syrup or Sugar

1

cup

Warm Water
FOR POACHING WATER
Water for boiling

4

tbsp

Treacle

1

tbsp

Baking Soda
FOR BAGEL TOPPINGS
¼

cup

Sesame Seeds

¼

cup

Poppy seeds

1

tsp

Sea salt flakes as needed

¼

cup

Granulated Onion

3

tbsp

Caraway Seeds
1 Hour Bagel Recipe
2

cups

All Purpose Flour / Maida

1½

tsp

Dry Yeast

1

tbsp

Sugar

Salt to taste

1

Egg

½

cup

Warm Milk

Water - as needed

Sesame Seeds or Poppy Seeds
Instructions
TRADITIONAL BAGELS RECIPE
Take warm water, golden syrup, sprinkle yeast over warm water. Leave to activate for 5 mins.

Now add in salt, flour and mix to a dough like.

Knead for 5 mins. Place it in a bowl, leave to rise for 2 hours.

Now take the dough, divide it into equal portion.

Roll each ball into a rope like, bring it together and seal it well.

Place it in a baking tray and leave it in the fridge for at least 1 hour.

Mix together bagel seasoning.

Preheat oven to 220 Degree C.

Bring water to a boil, add in treacle, baking soda and mix well. Boil for 1 min.

Now take the bagel from the fridge 15 minutes before poaching.

Drop the bagel in hot water, poach for 30 seconds, flip over and cook for 30 seconds.

Drain it and coat in the bagel seasoning.

Coat on both sides.

Arrange it baking tray and bake for 20 mins.
1 HOUR BAGEL RECIPE
Take a baking sheet, line it with foil and brush it with oil.

Take warm milk in a bowl, add in sugar and yeast, mix well. Let it sit for 4 to 5 mins till the yeast activates and foams up.

Now take flour and salt in a large mixing bowl. Mix them well. Make a well in the center and pour the yeast milk in it. Add in enough water to make a soft and stiff dough. Knead the dough for a good 5 mins till it get smooth.

Now roll it into a thick log. Cut into 6 even portions.

Take a ball, roll it into a log. Press both ends. Bring them together and pinch it up and seal it.

Place them over the tray. Now repeat this with the remaining ball. Cover everything with a damp cloth and let it rise for 30 to 40 mins.

Preheat the oven to 190 Degree C / 360 Degree F.

Now boil lots of water in a sauce pan. Once the water boil. Place the bagels in boiling water and cook them for a min on both sides.

Remove them with a slotted spoon and place them over the baking tray again. Repeat this with the remaining bagels

Now quickly crack open a egg and beat the well. Use a pastry brush and egg wash the bagels. Sprinkle the top with sesame seeds and pop them in oven.

Bake them for around 20 mins. If your bagels has got good colour then you dont have to do it, my bagels didn't get colour so poped them under the grill for just a min or till they turn golden.

Remove them from oven and let them cool a bit. Now remove them and let them cool on a wire rack.

Serve them warm, or freeze them for later use.
Notes
Knead the dough really good for 5 to 6 mins till the dough is strechy.
Leave the dough to rise for at least 1 to 2 hours.
You can use sugar or brown sugar instead of treacle in poaching water. But treacle gives perfect colour to the bagel when it is baked.
Coat the bagels in any topping as you like.
You can use the bagels in any recipe.
STORAGE
You can store the bagels in room temp for 2 days.
You can store bagels in fridge upto a week.
Store in freezer for upto a month.
SERVING SUGGESTION
You can make sandwiches using bagels. 
Toast them and spread cream cheese on top and enjoy
Nutrition Facts
Best Ever Bagel Recipe
Amount Per Serving (1 bagel)
Calories 269
Calories from Fat 45
% Daily Value*
Fat 5g8%
Sodium 1002mg44%
Potassium 327mg9%
Carbohydrates 50g17%
Protein 8g16%
Vitamin A 9IU0%
Vitamin C 1mg1%
Calcium 148mg15%
Iron 4mg22%
* Percent Daily Values are based on a 2000 calorie diet.
Traditional Bagels Making Step by Step Pictures
1)Take warm water in a bowl.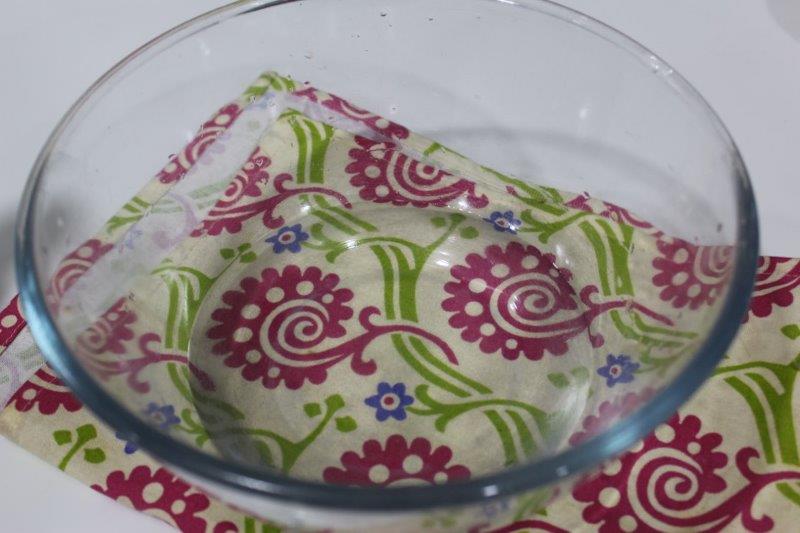 Pin
2)Add in little honey or golden syrup or sugar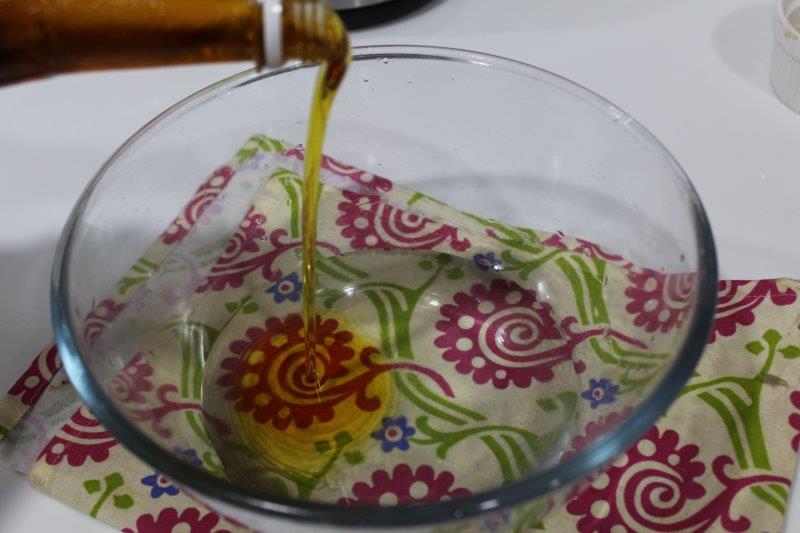 Pin
3)Whisk well till combined.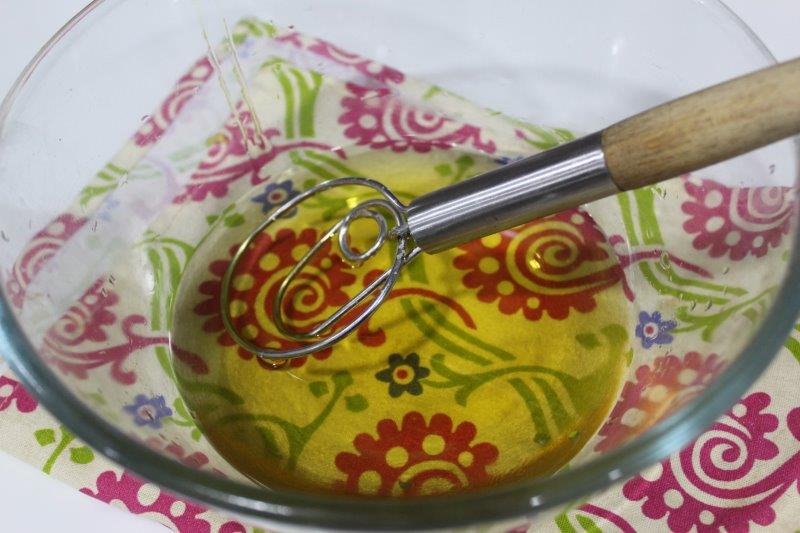 Pin
4)Sprinkle over some yeast.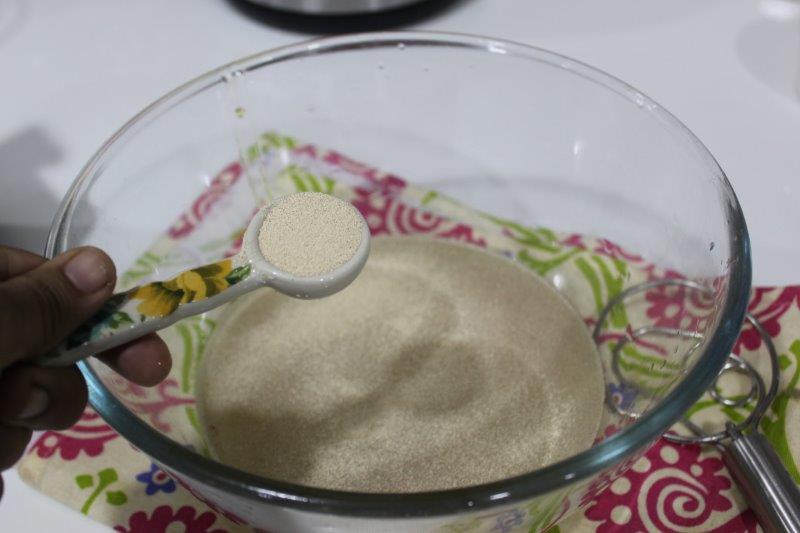 Pin
5)Leave it to rest for 5 mins.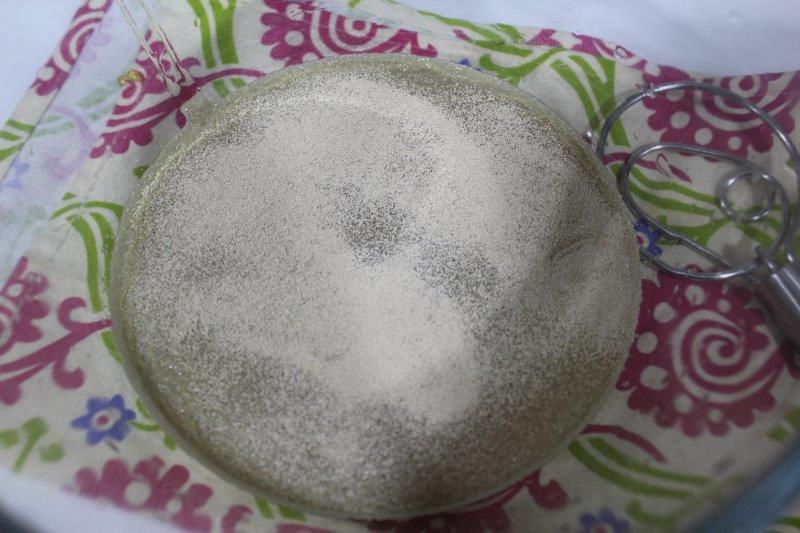 Pin
6)Now the yeast has started to activate.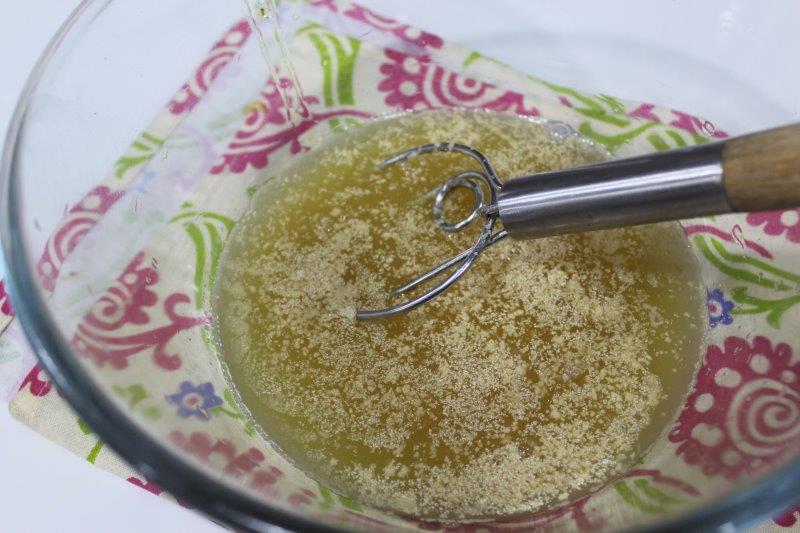 Pin
7)Leave it for 5 mins till yeast activates.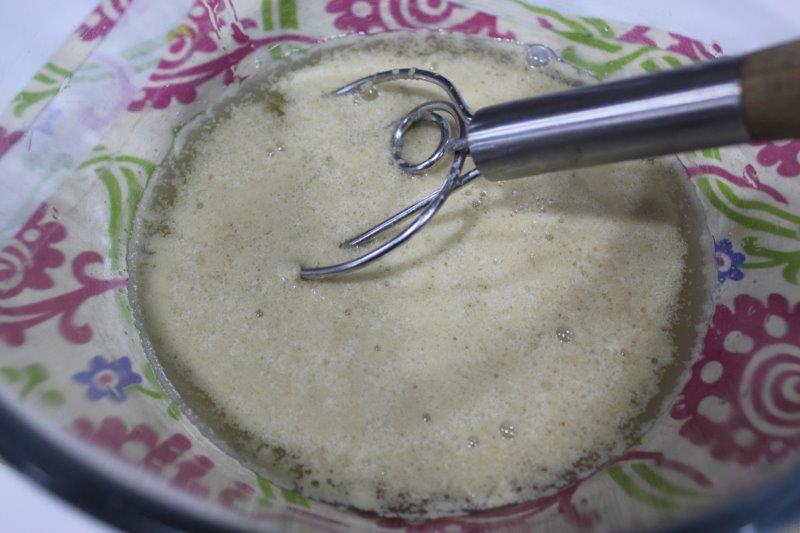 Pin
8)Add in salt.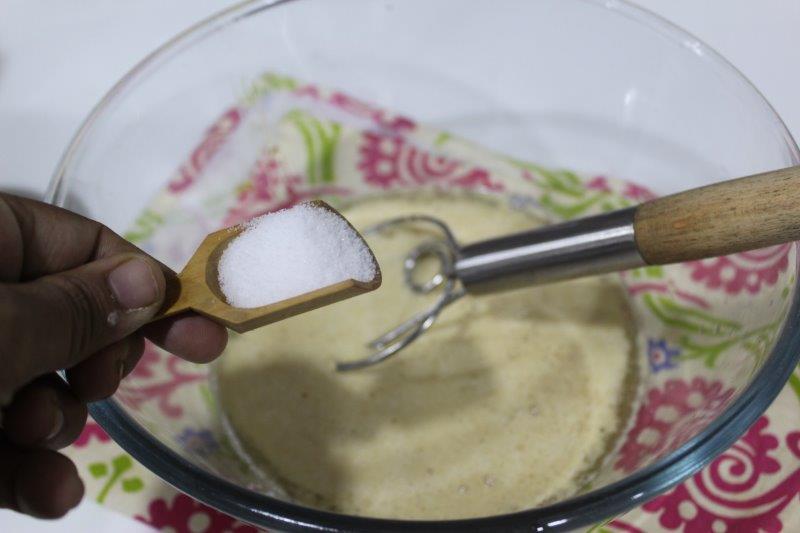 Pin
9)Add in flour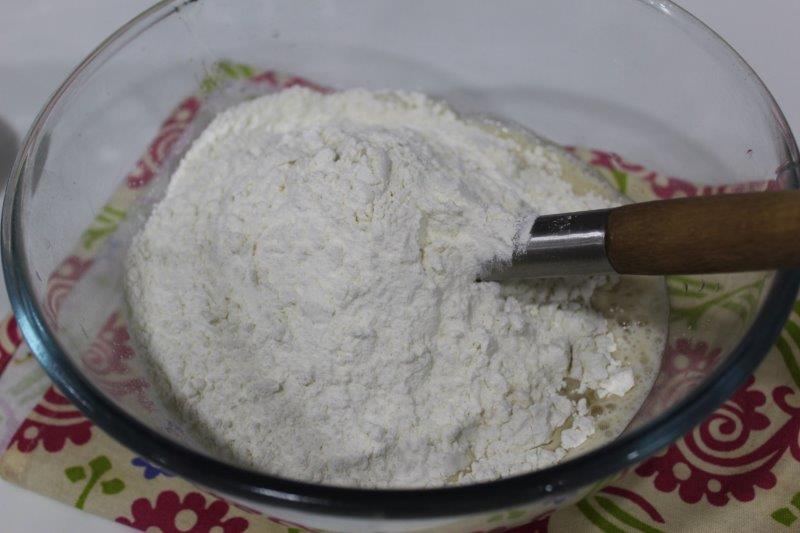 Pin
10)Mix well.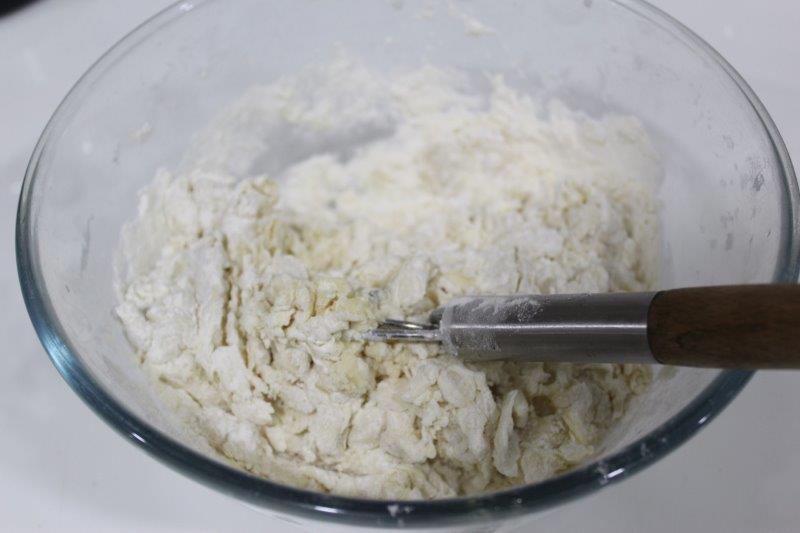 Pin
11)Now it is combined.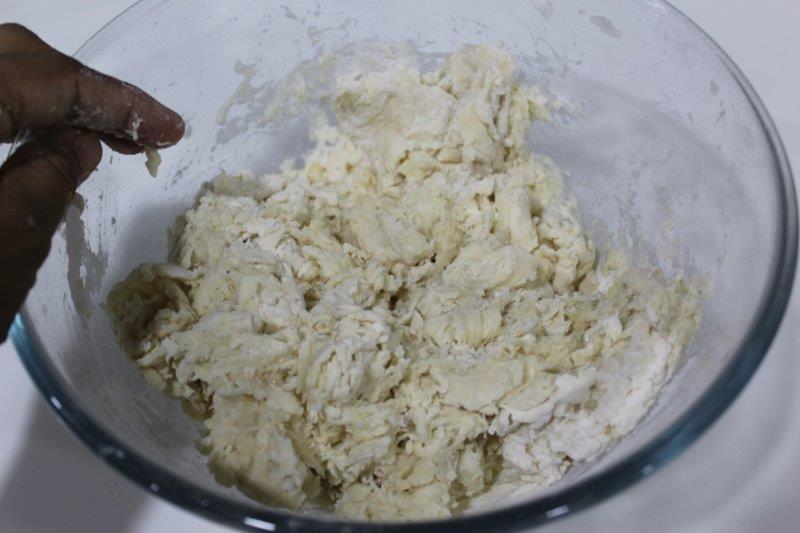 Pin
12)Take it on a work surface.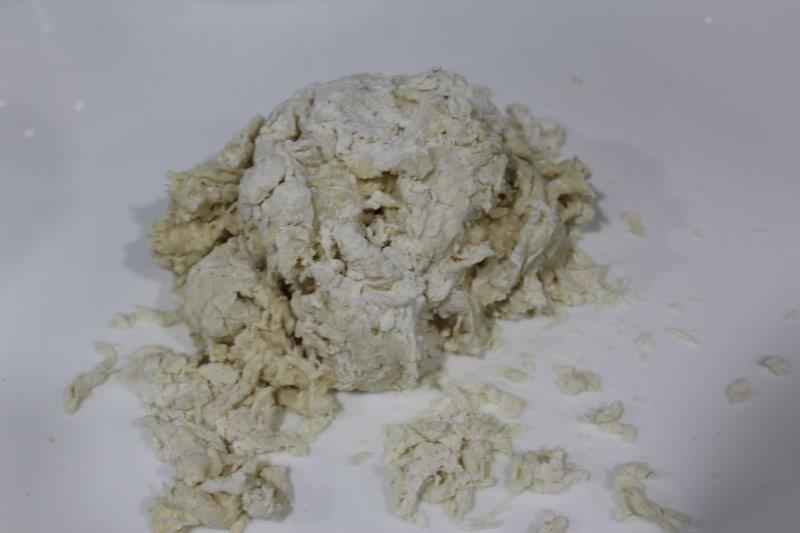 Pin
13)Start kneading. Knead by pressing your heels on the dough and strech.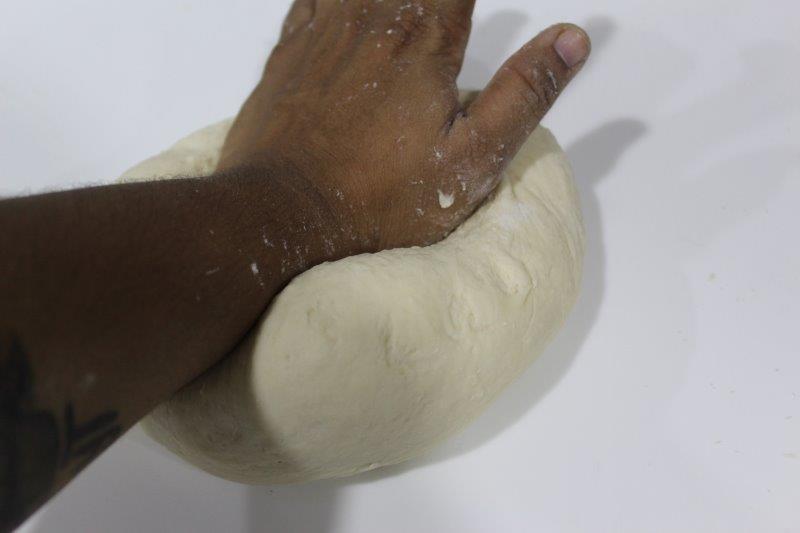 Pin
14)Now the dough become smooth.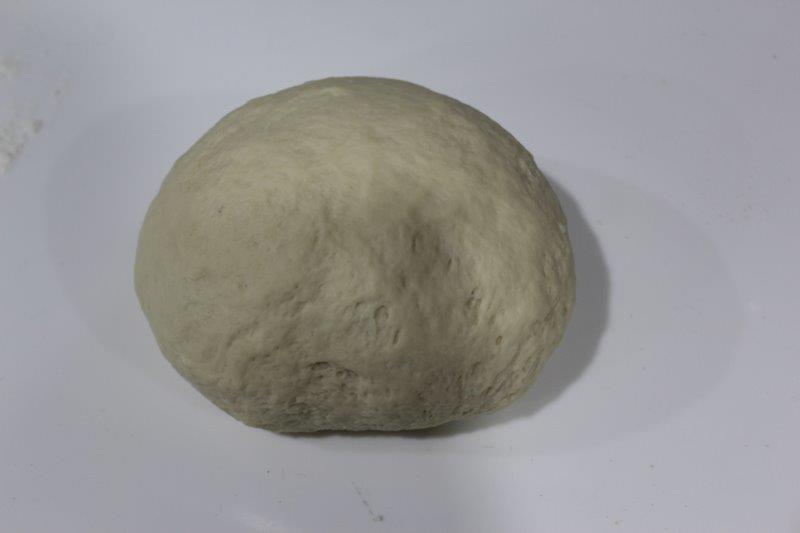 Pin
15)Place it on the bowl, leave to rise for 1 to 2 hours till it doubles in size.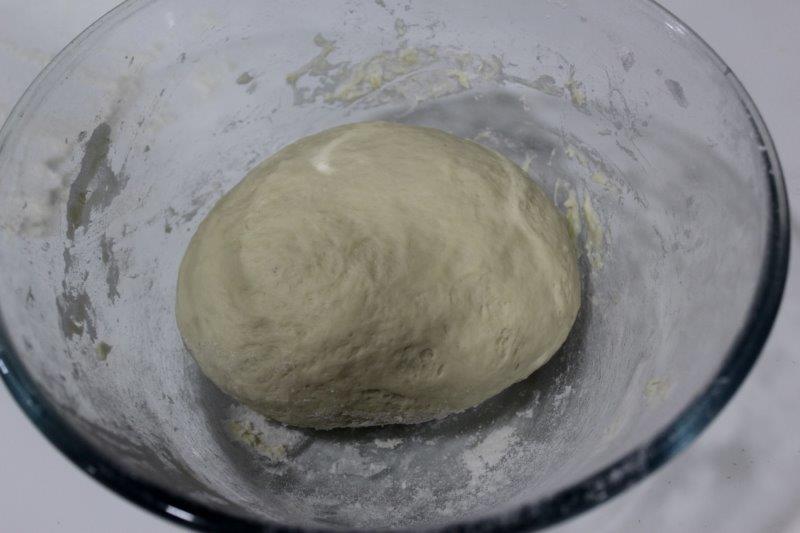 Pin
16)Now it is risen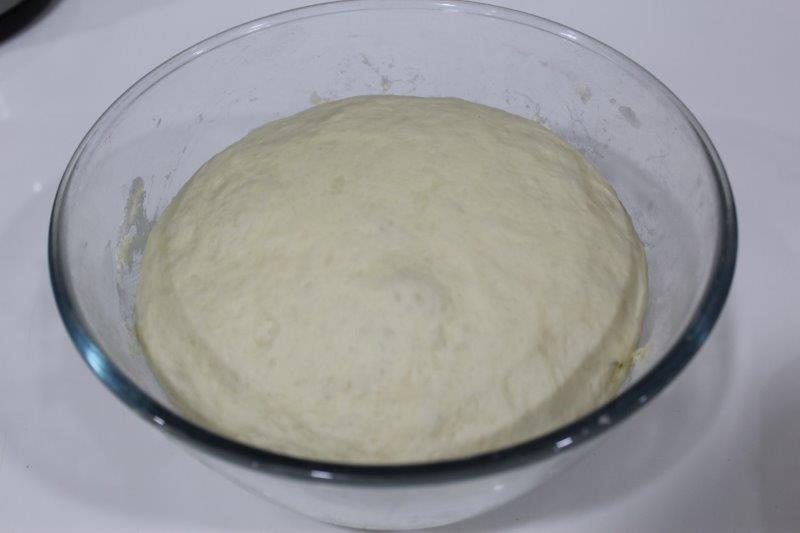 Pin
16)Punch back the dough.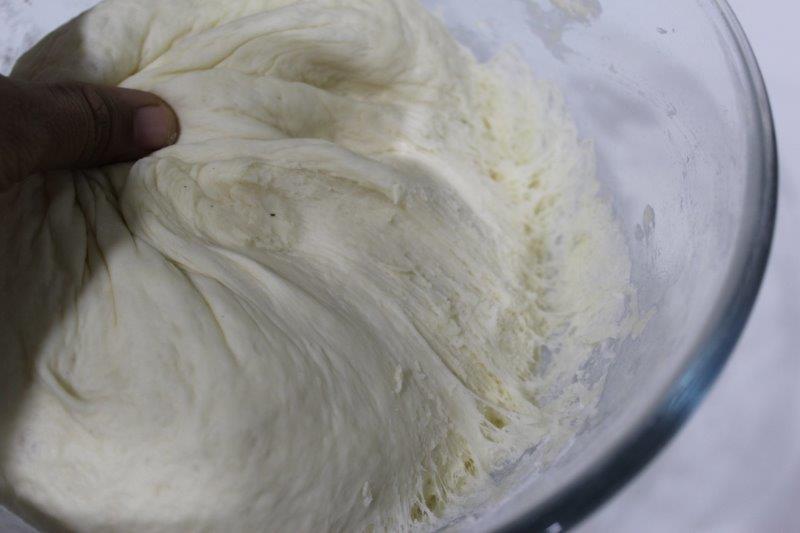 Pin
17)Divide the dough into small portion.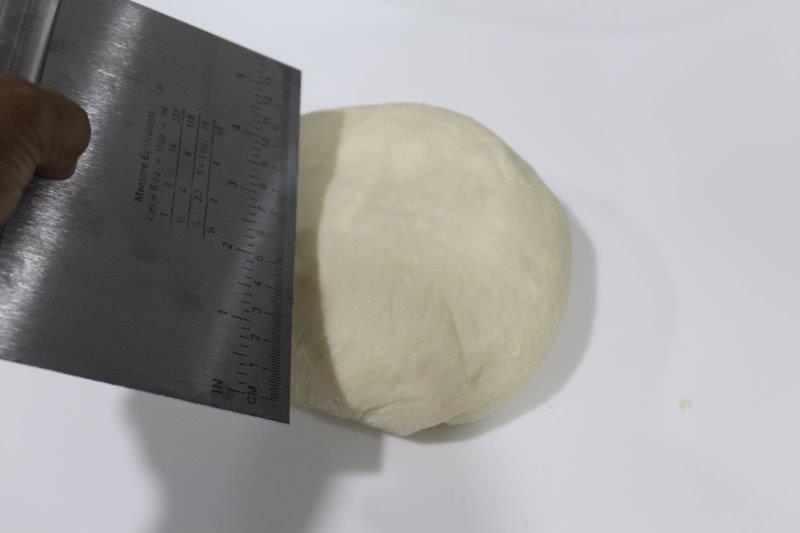 Pin
18)Divide it into equal portions.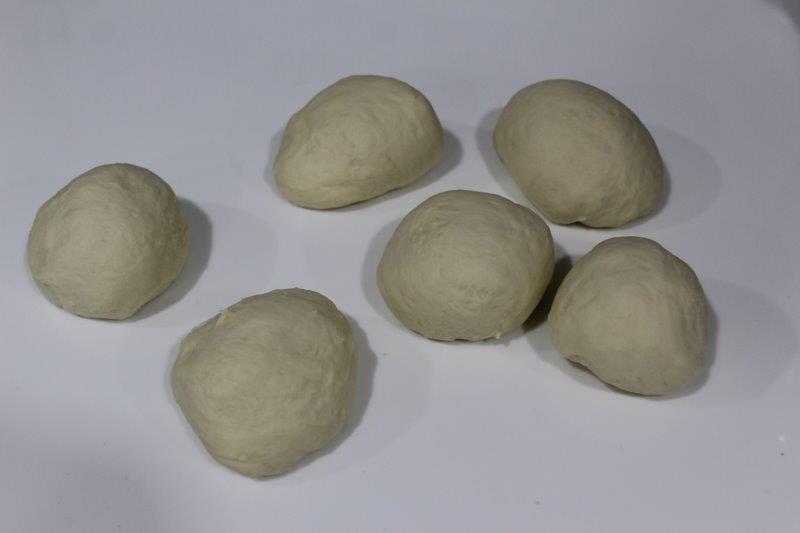 Pin
19)Take a small portion of dough.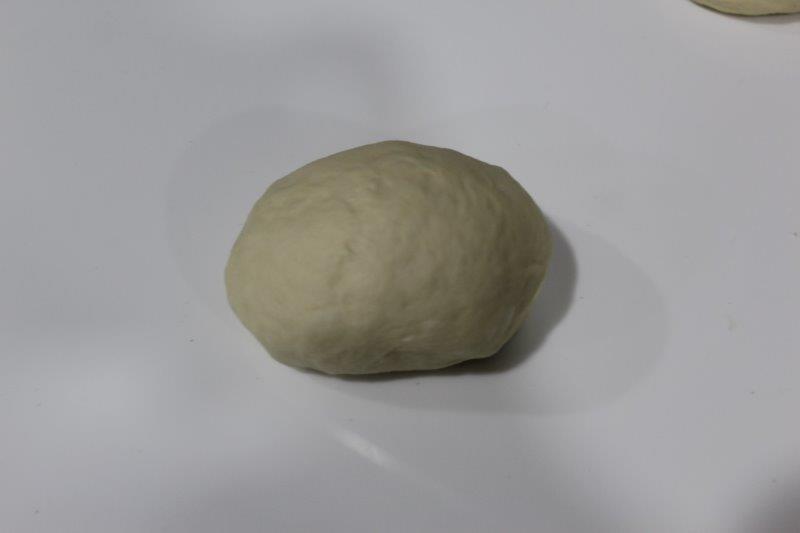 Pin
20)Shape it like a log, roll it to a bagel shape.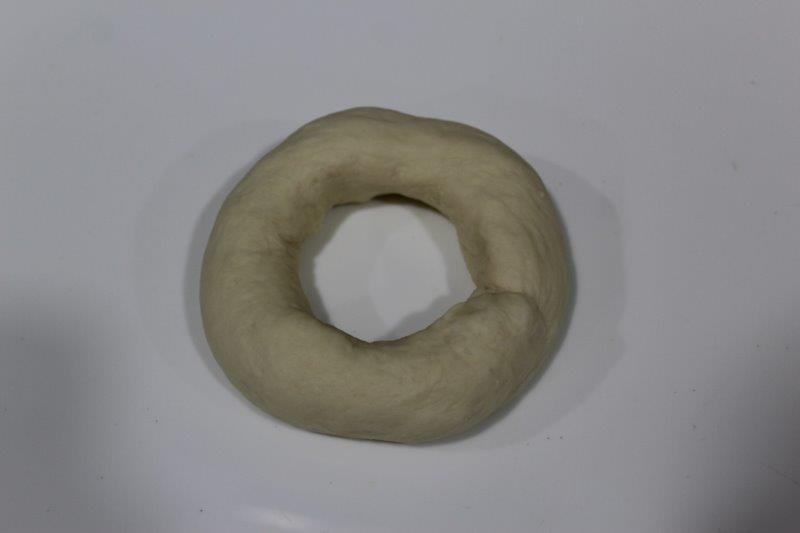 Pin
21)Make sure you stretch the dough so the holes of the bagel is large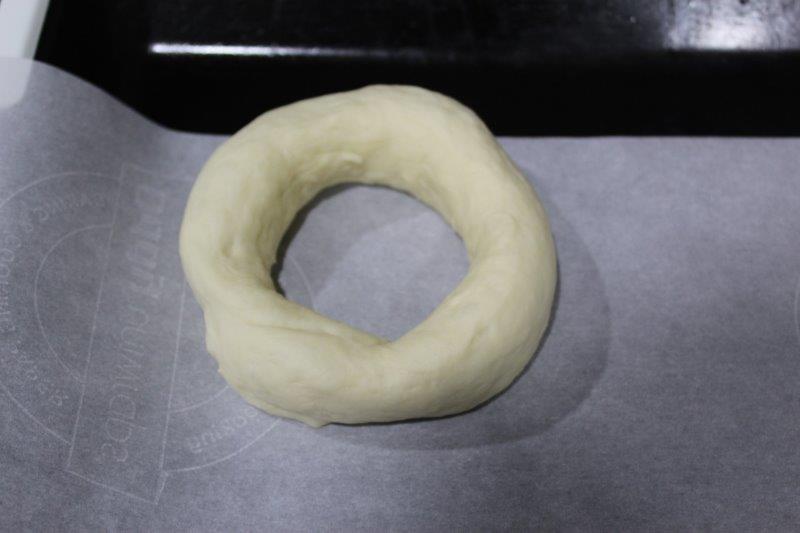 Pin
22)Now all bagels are shaped. You can place this in fridge for at least 1 hour. This step is optional.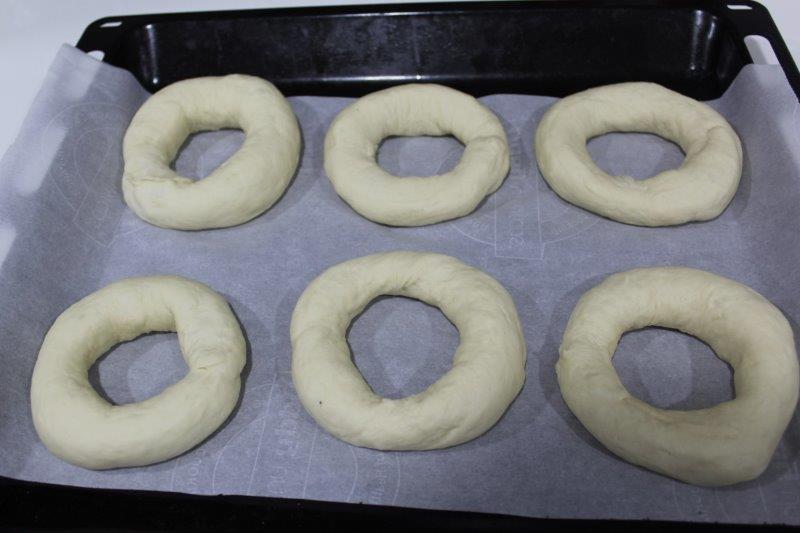 Pin
23)This is after 1 hour. Remove it from fridge 15 minutes before poaching.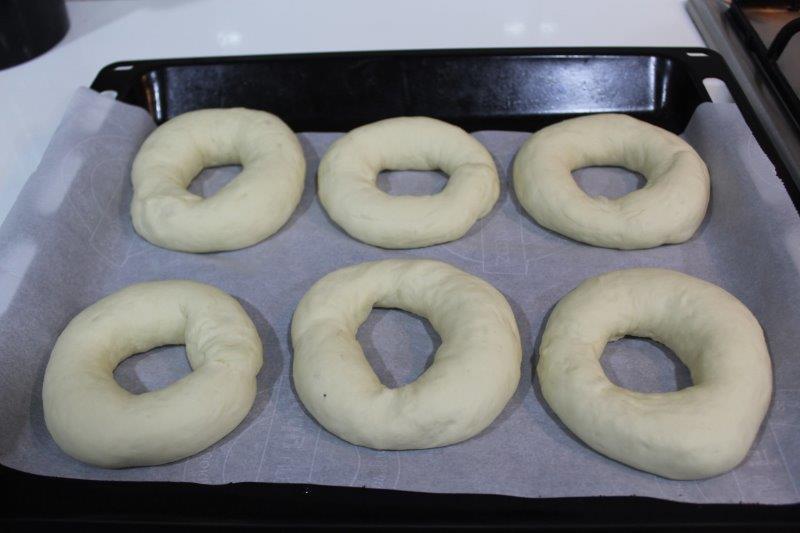 Pin
24)Mix up bagel seasoning. I have poppy seeds, caraway seeds, sesame seeds, granulated onion, sea salt flakes.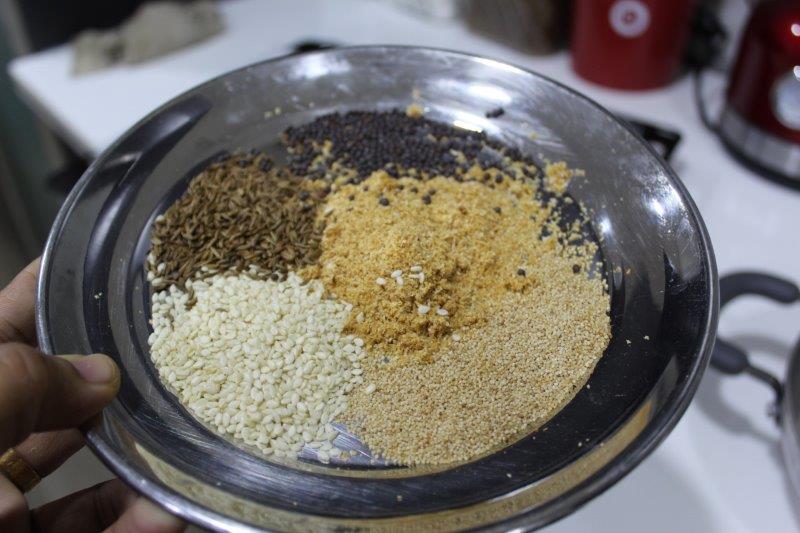 Pin
25)Mix well so it is combined.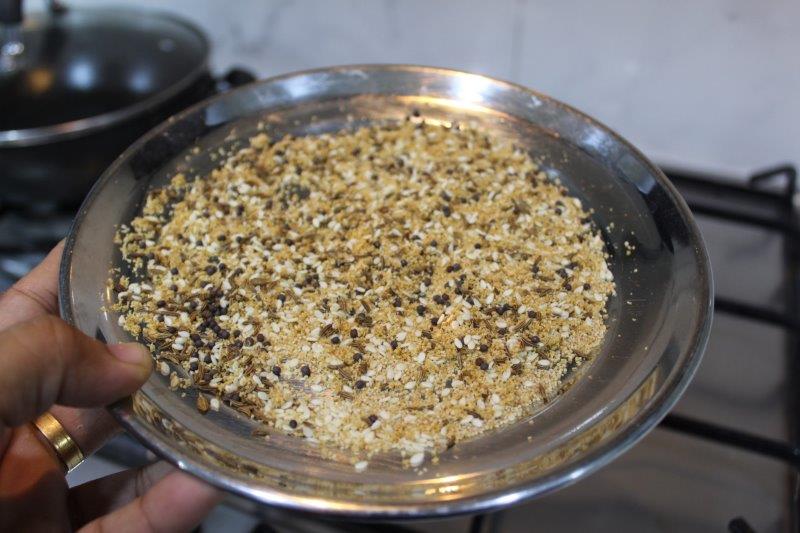 Pin
26)Now lets make the poaching liquid. Boil water.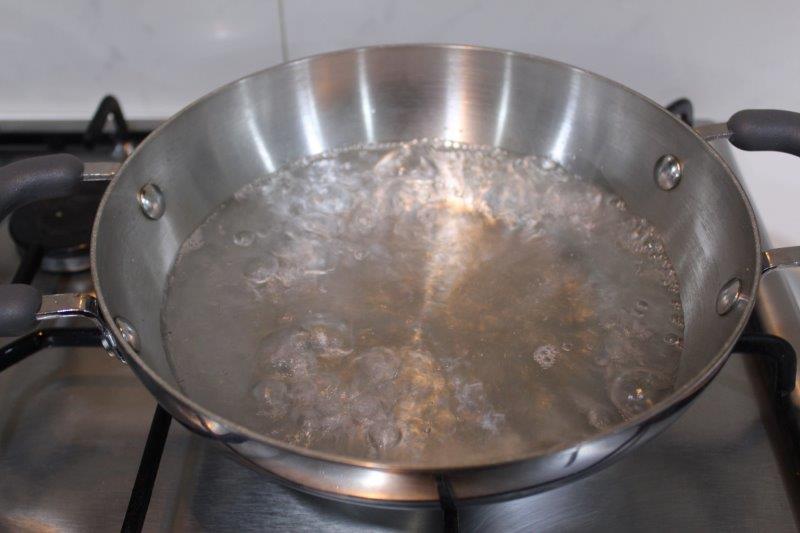 Pin
27)Add in treacle or golden syrup.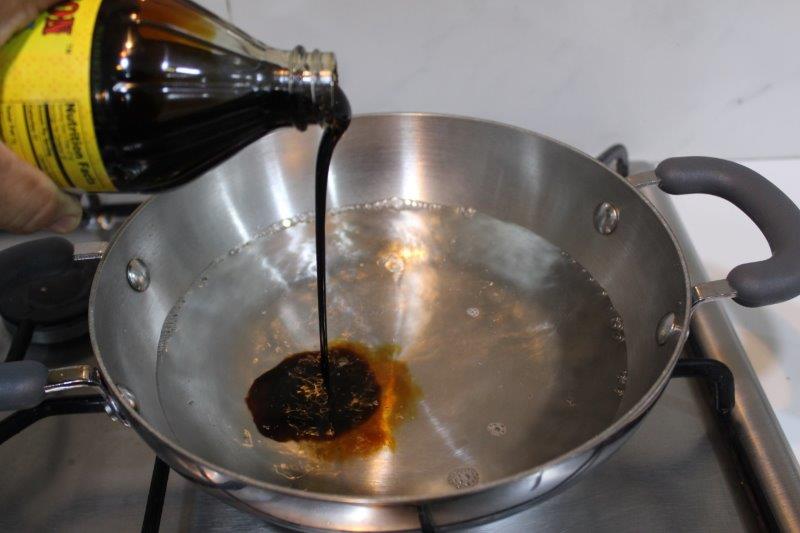 Pin
28)Leave to boil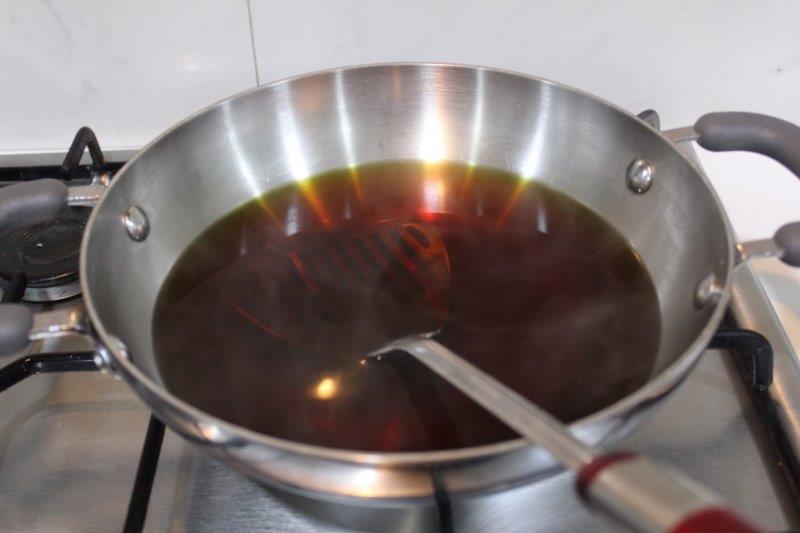 Pin
29)Add in baking soda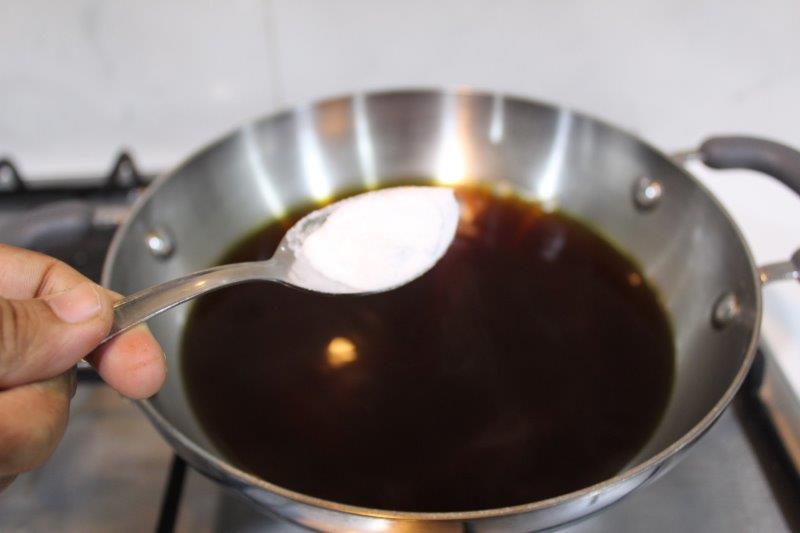 Pin
30)Mix well.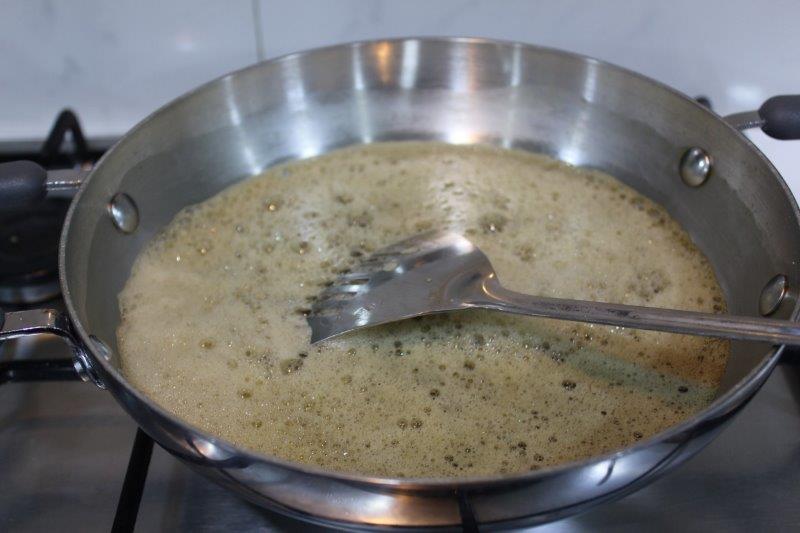 Pin
31)Boil for 1 min.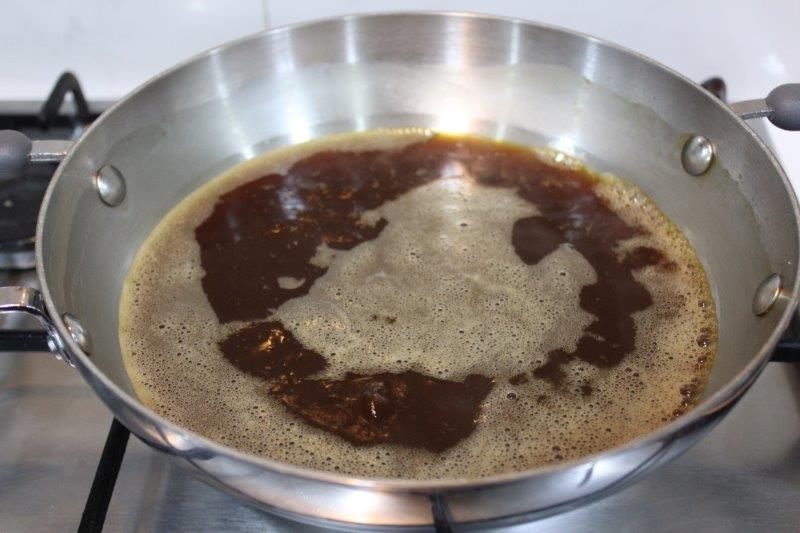 Pin
32)Take bagel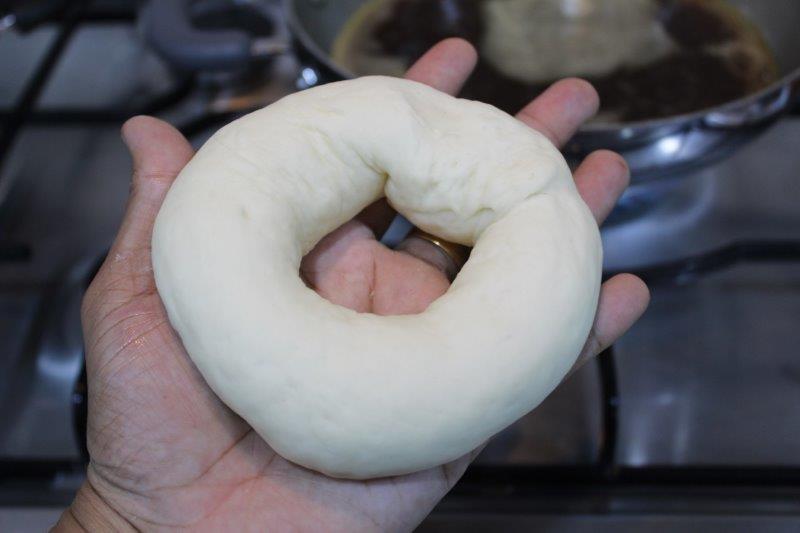 Pin
33)Drop it in the treacle water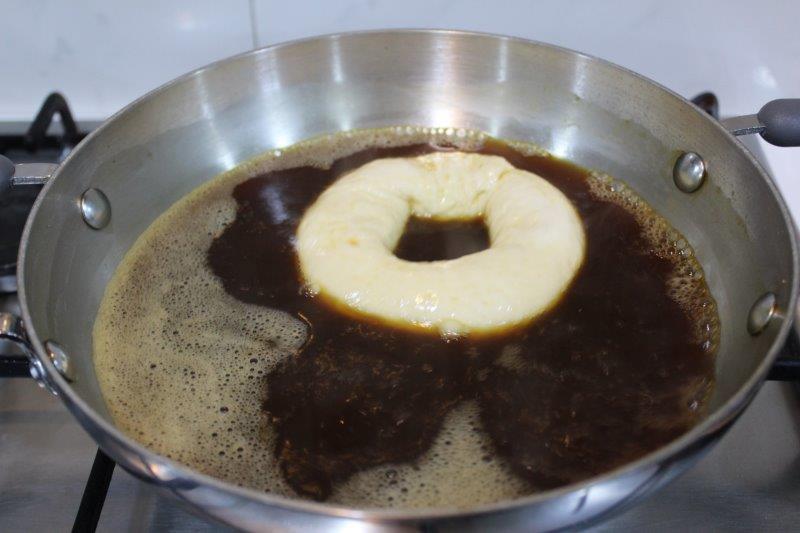 Pin
34)Cook for 30 seconds.
Pin
35)Flip over and cook.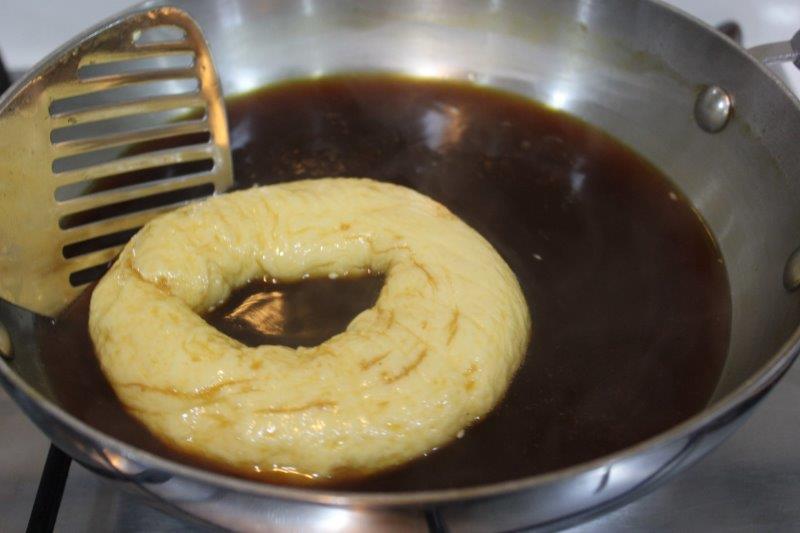 Pin
36)Drain it.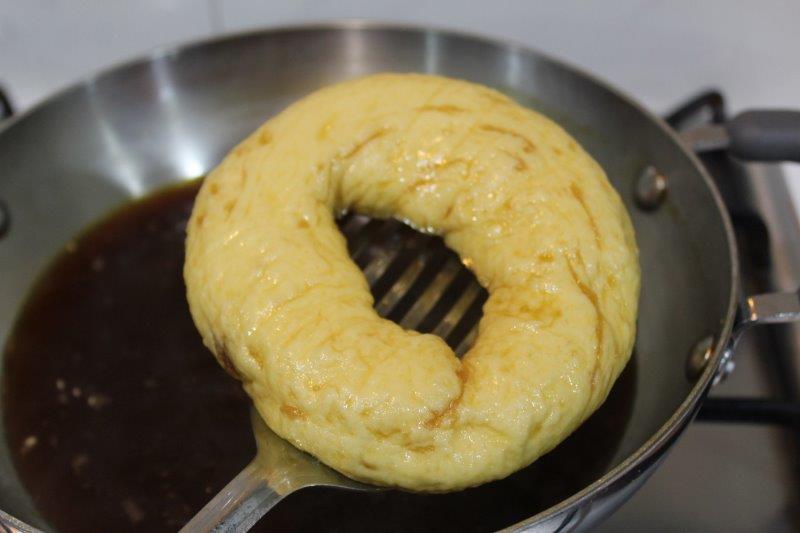 Pin
37)Immediately coat in the mix.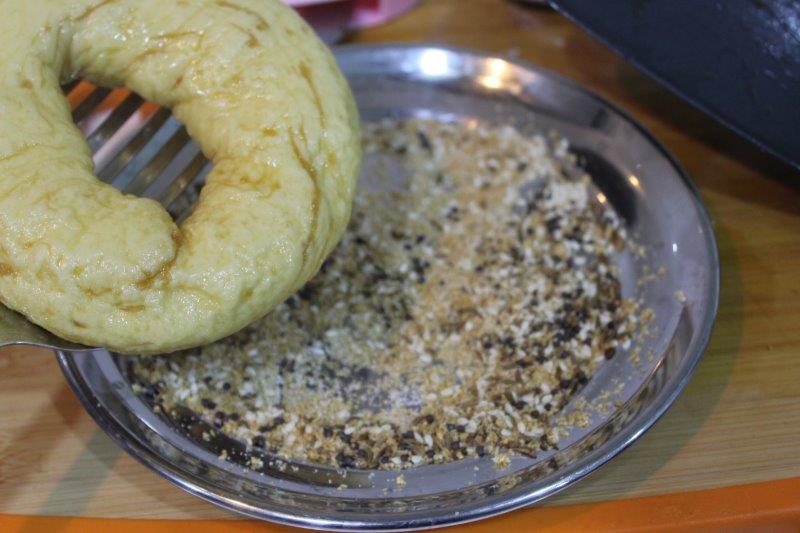 Pin
38)Coat it well.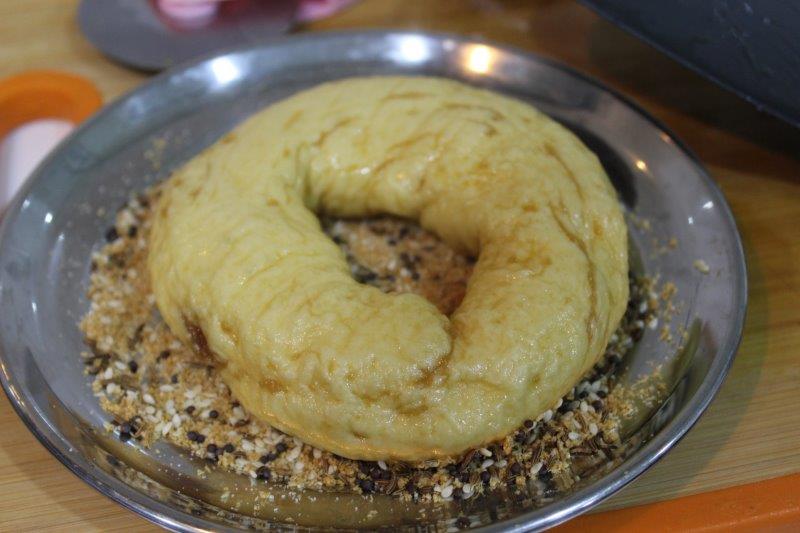 Pin
39)Coat well and arrange it in a baking tray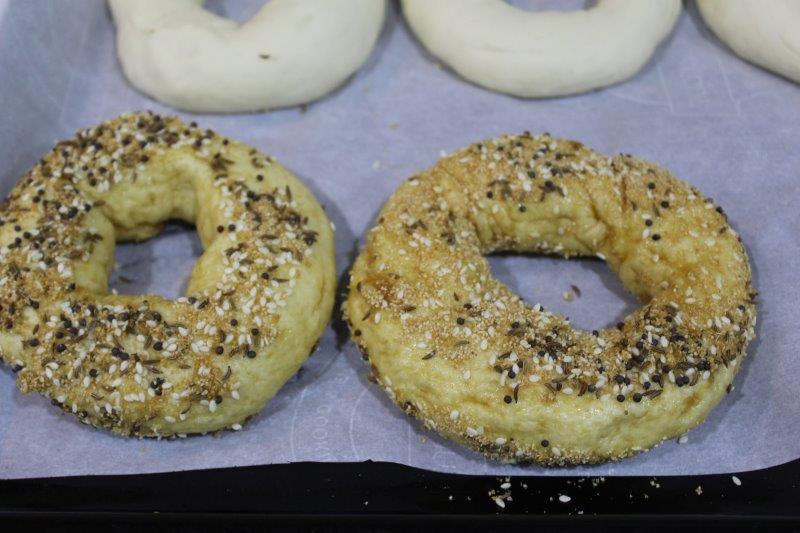 Pin
40)Pop it in oven and bake.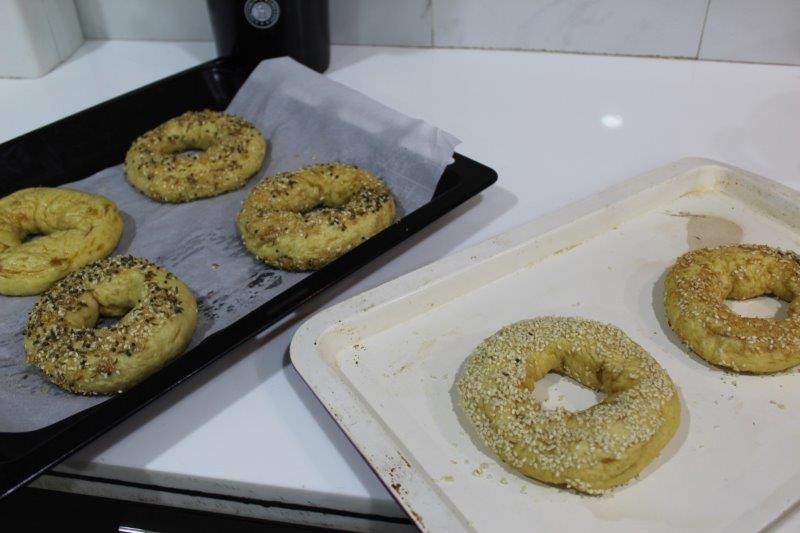 Pin
41)Baked to perfection.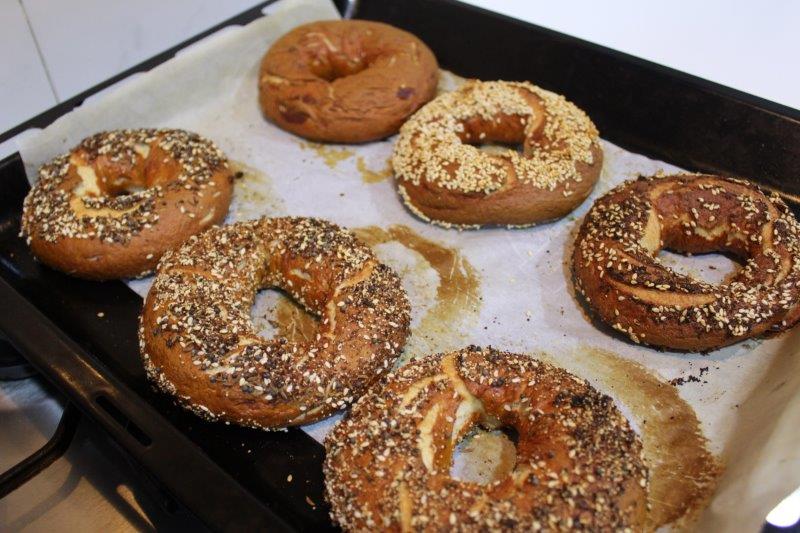 Pin
42)Serve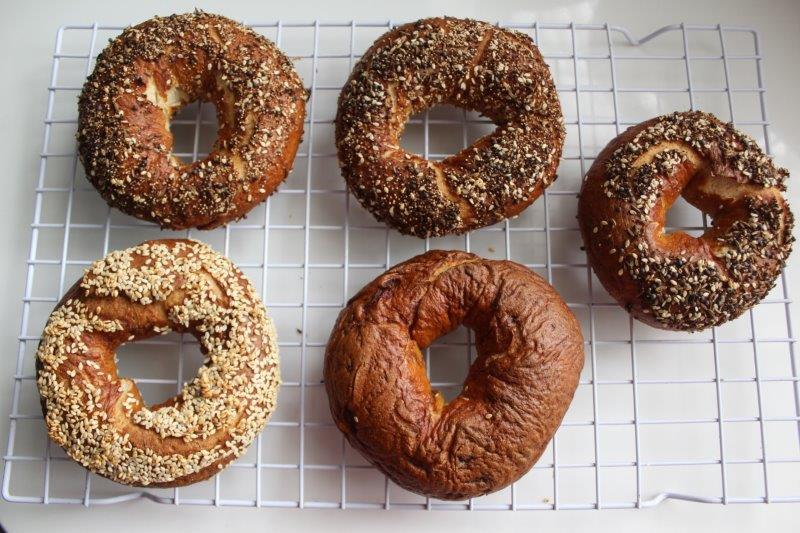 Pin
How to Make 1 Hour Bagels Recipe
I am a crazy fan of poh, I never miss her cooking show poh's kitchen. On one of her episode she made this amazing bagel recipe, which was quite simple. I was looking to bake this for quite a long time. And finally baked it few weeks back, the result was so dense, chewy and totally yummy. I had few warm, and popped few in the freezer to make some yummy sandwiches.  
I made a yummy veg cheese bagel sandwich and chicken strip burger using this bagels. Will share them very soon. Then one morning I made a fried egg with cheese and stuffed that between the bagel and had it. It was amazing. You have to try that. Until then I am leaving you with the recipe of this yummy bagel.
1 Hour Instant Bagel Recipe Step by Step Pictures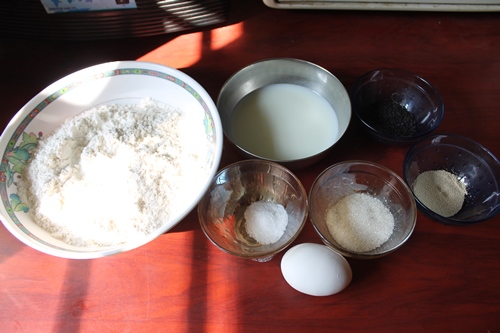 Take all your ingredients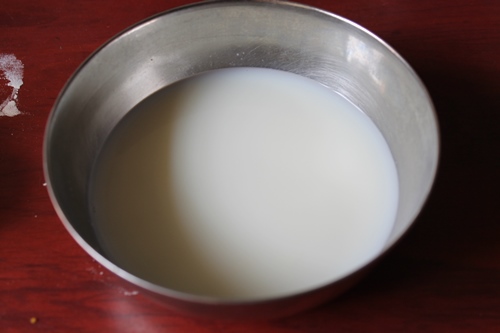 Take warm milk in a bowl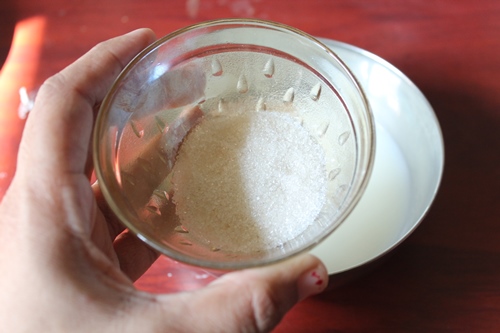 Add in some sugar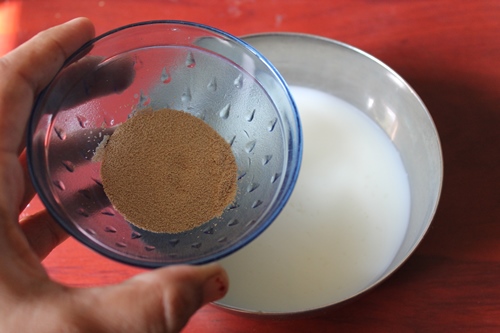 Sprinkle over some yeast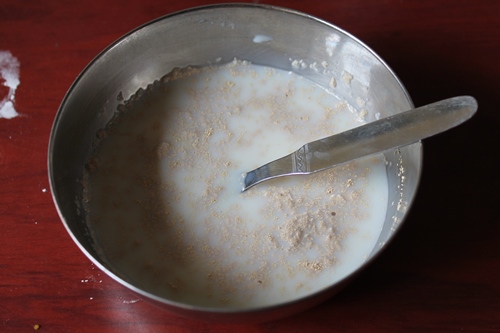 Mix well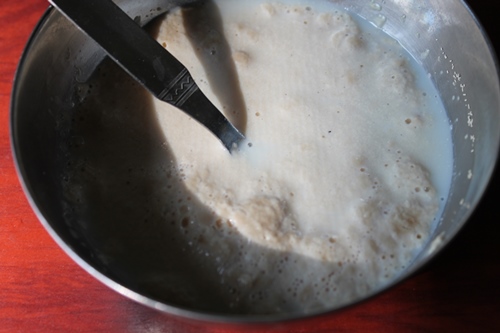 Let it foam up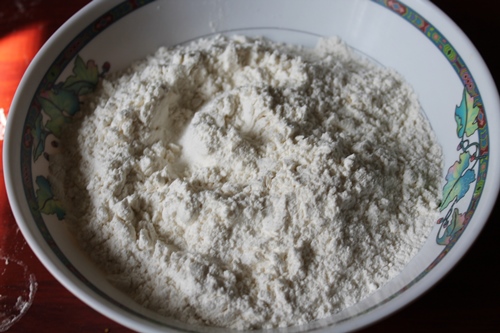 Take flour in a bowl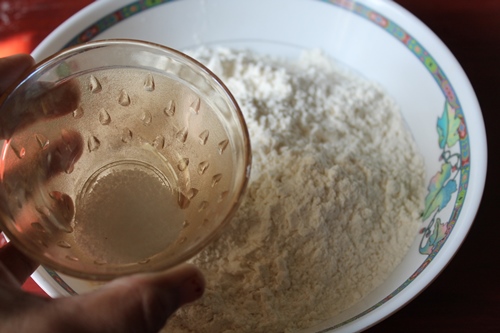 Sprinkle in some salt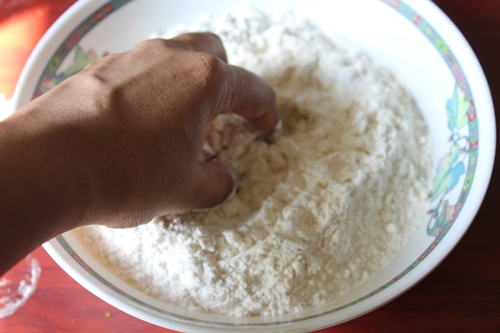 Mix that around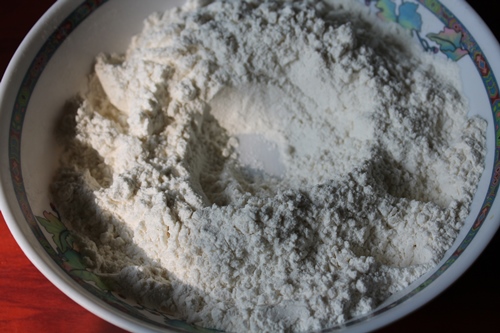 Make a well in the center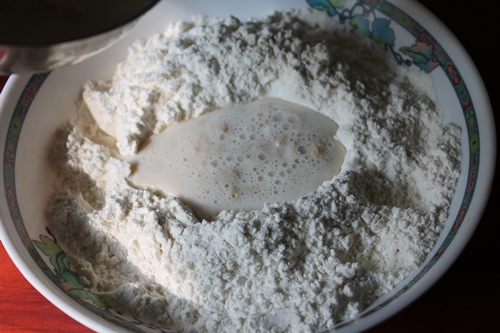 Pour the yeast mix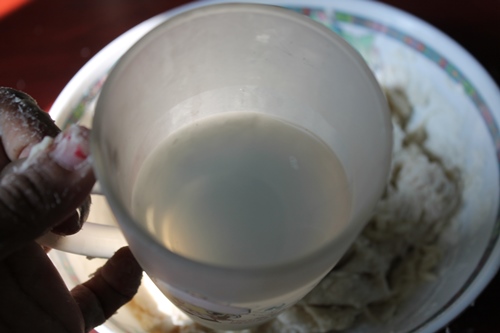 Add some water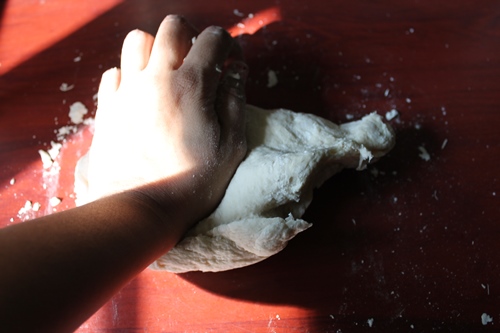 Knead them into a smooth dough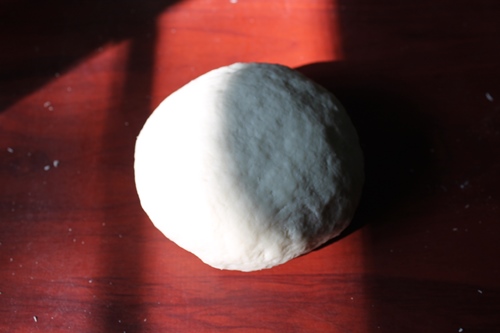 Just like this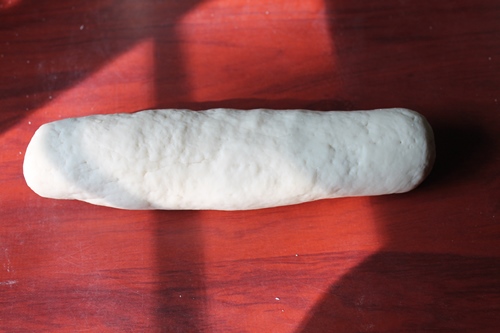 Roll them into a log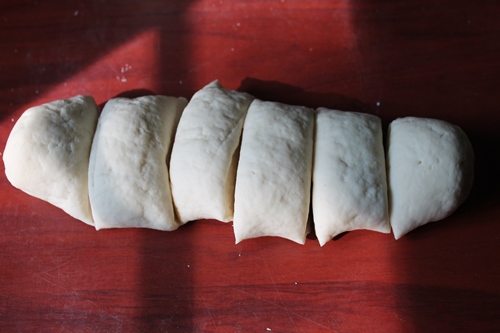 Cut them up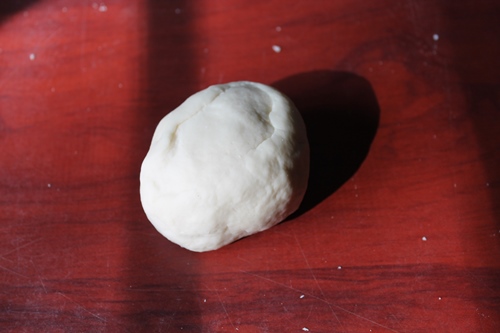 Take one ball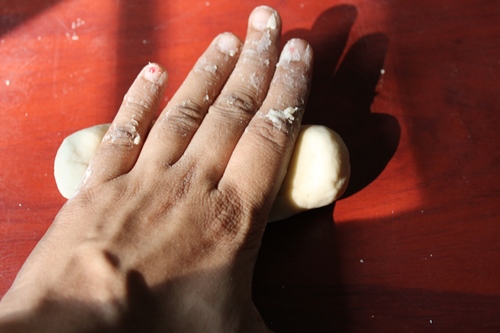 Roll them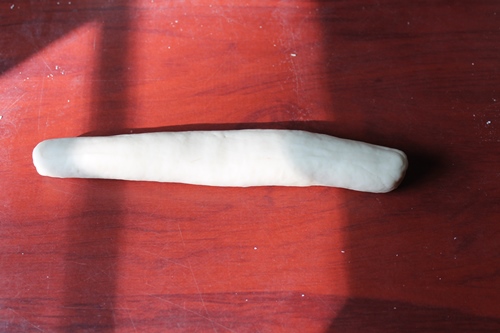 Rolled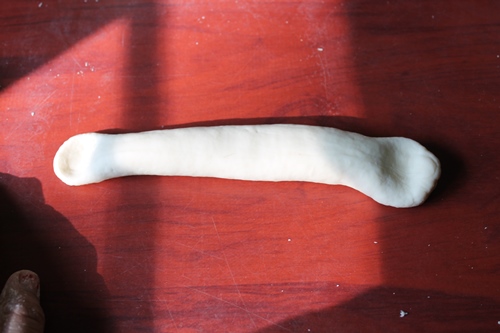 Pinch both the edges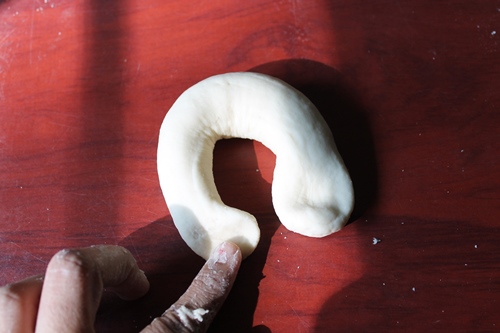 Bring them together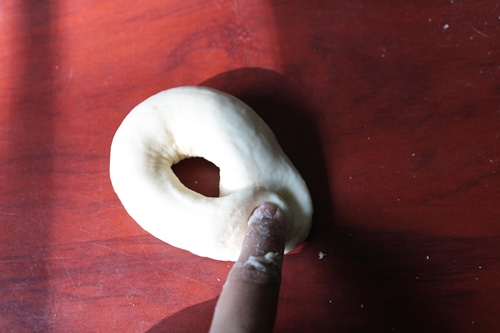 pinch them over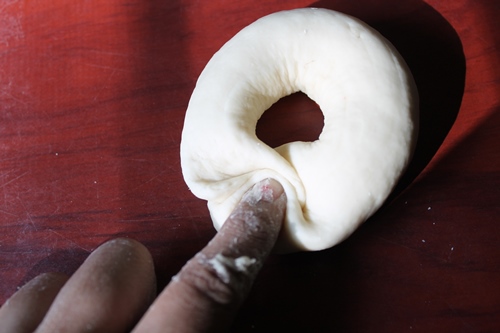 seal the edges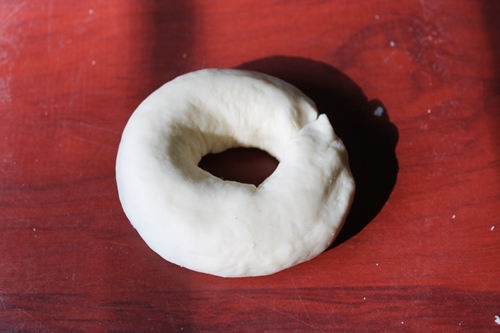 Done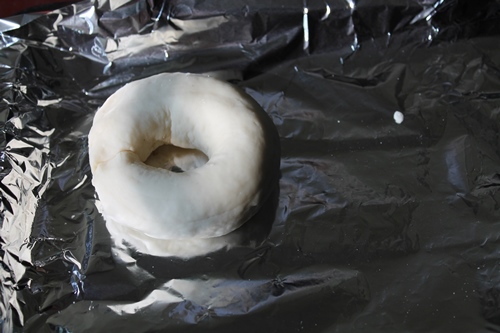 Arrange them in a oiled foil lined baking tray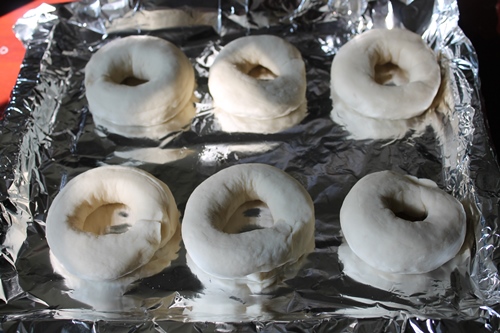 All done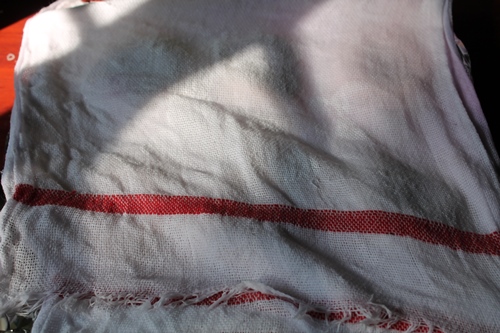 Cover them and let it rise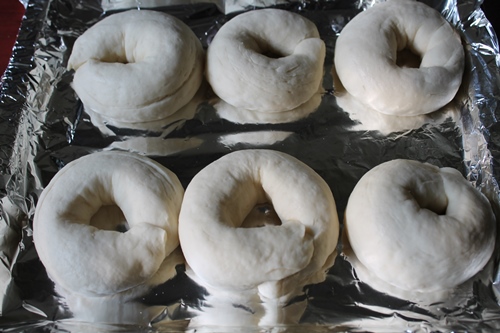 They are beautifully risen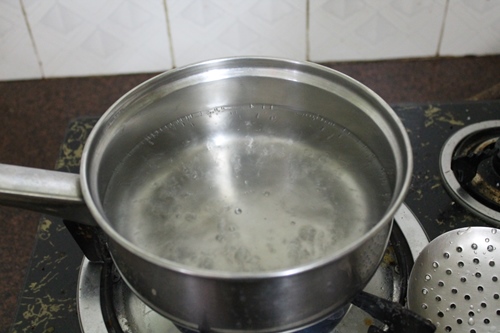 Bring water in a sauce pan to a boil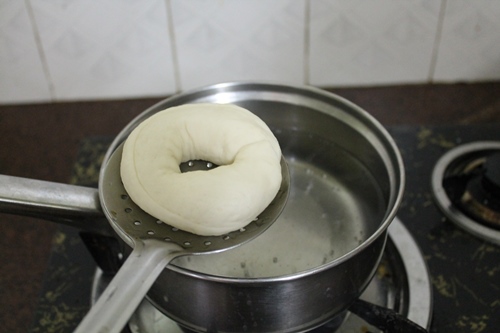 Drop the bagels in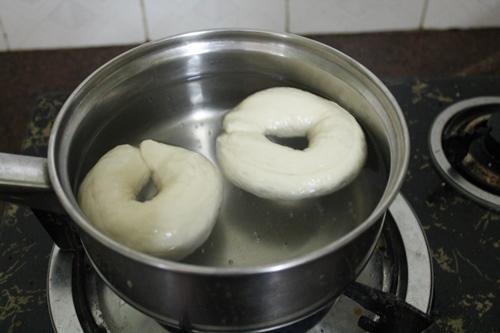 Let them poach for a min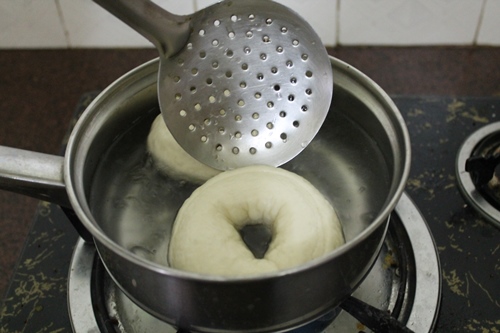 carefully flip them over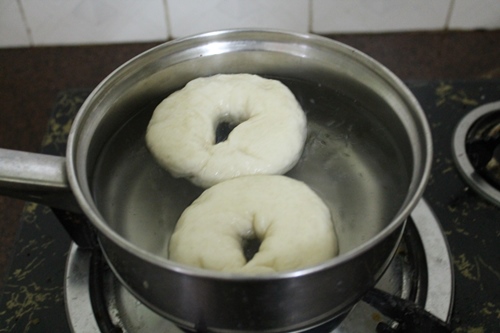 Let them poach for a min on other side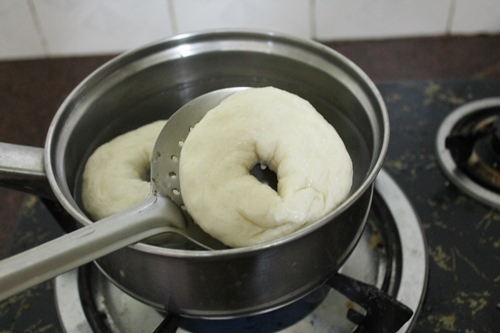 Drain them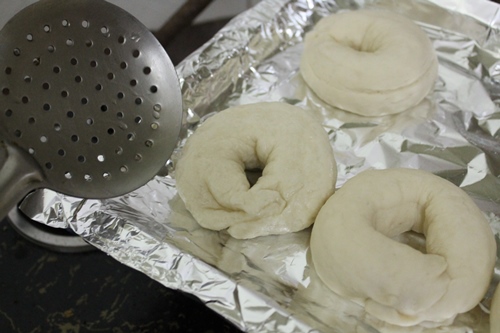 Place them in a baking tray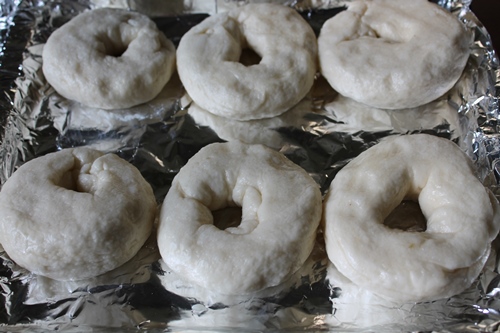 All Done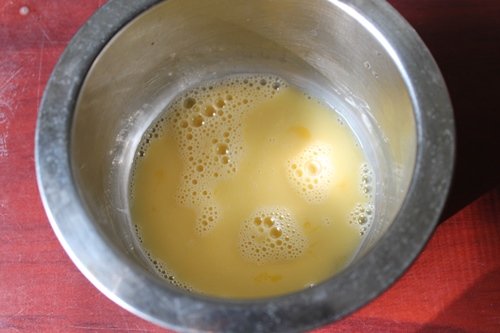 Beat up a egg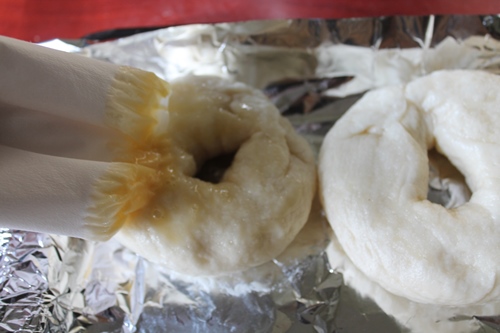 Brush the bagels with eggs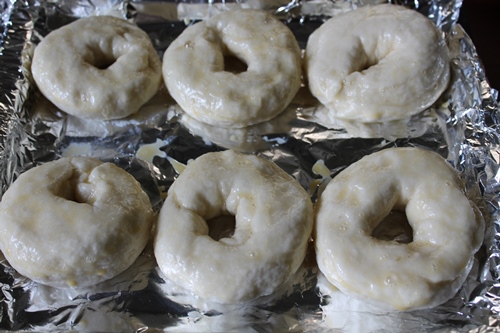 All beautifully glazed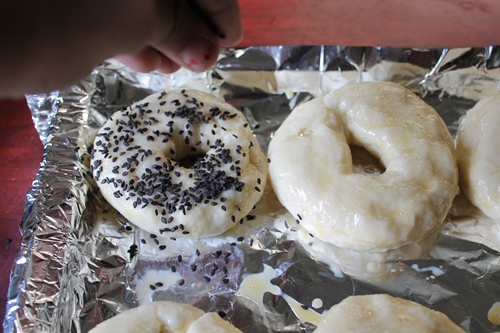 Sprinkle with sesame seeds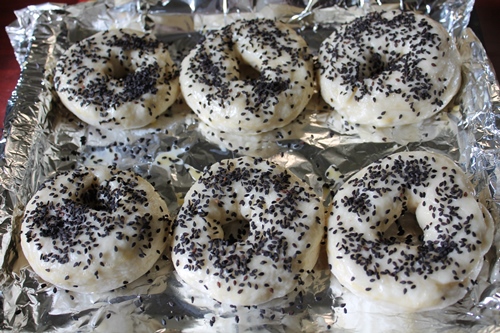 Now time to bake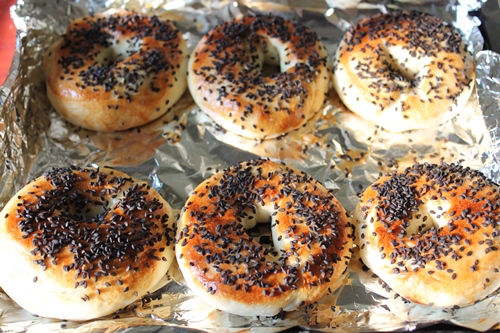 All baked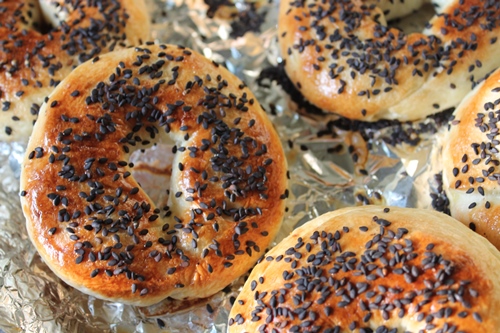 Beautiful isn't it?
Related Recipes