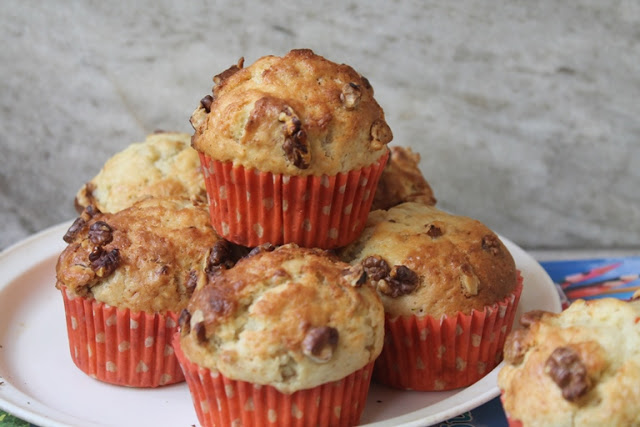 I always adore how the muffins which we get in bakeries looks so puffy and domed. Lately i came across a post in a facebook group where i saw the recipe for a bakery style muffin recipe and i simply loved the look of it which made me try it immediately. I made it the very next day and it turned out just perfect..Which made me try my favorite banana muffin recipe.
Similar recipes,
Bakery Style Vanilla Muffins
Bakery Style Honey Cake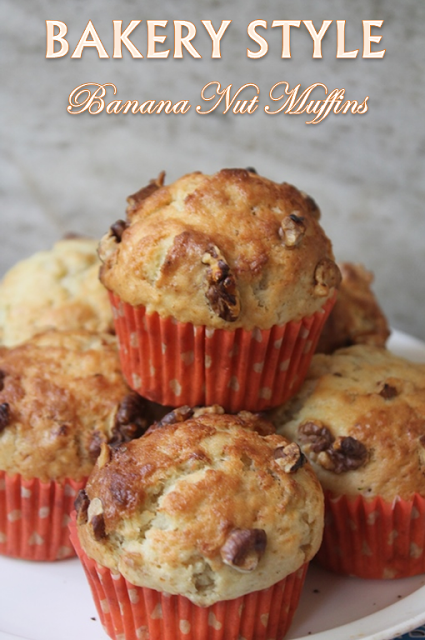 The key for perfect doomed muffin is the amount of leavening agent you add in this. It should be slightly more than the regular recipes. This muffin recipe is just perfect, you can add chocolate chips and any nuts in this as well. Will soon share a separate recipe for that as well..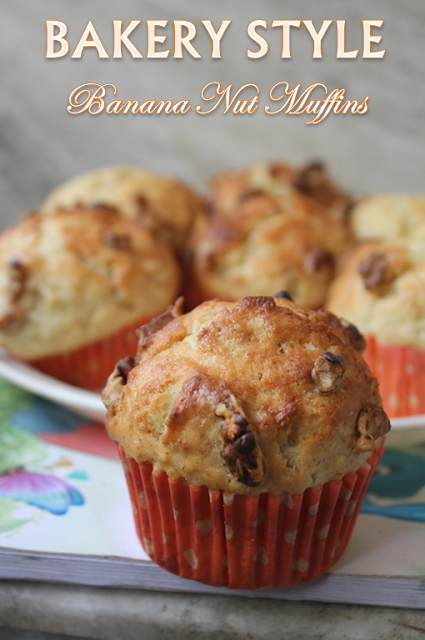 I made a bakery style chocolate chocolate chunk muffins recipe today and it was just perfection. Will soon share it. And if you need any other bakery style recipe, just let me know i will try to make it..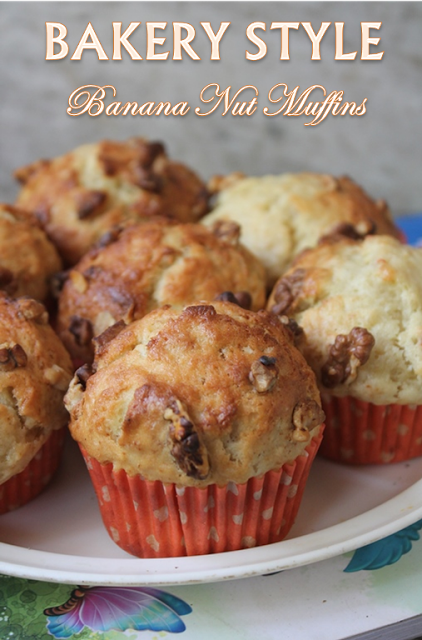 Hope you will give this a try and let me know how it turns out for you..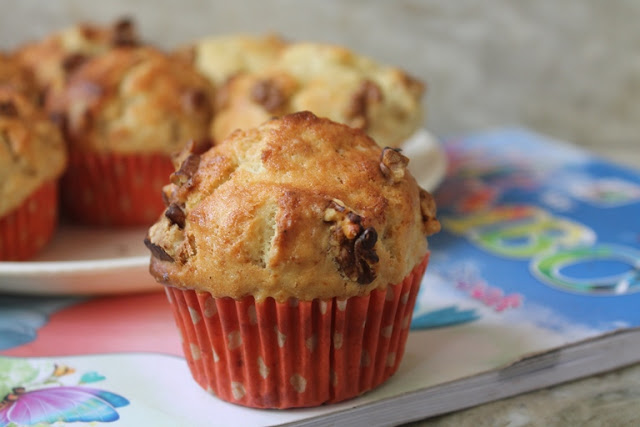 Preparation Time : 10 mins
Baking Time : 20 to 25 mins
Makes: 6 to 7 regular muffins
Ingredients:
All Purpose Flour / Maida – 1.5 cup / 180 grams
Baking Powder – 2 tsp
Sugar – 1/2 cup to 3/4 cup / 100 grams to 150 grams
Oil – 1/4 cup / 60 ml
Buttermilk – 1/2 cup / 120 ml
Egg – 1
Mashed Banana – 3/4 cup
Vanilla Essence – 2 tsp
Walnuts – 3/4 cup
(My 1 cup measures 240 ml)
Method:
Preheat oven to 210 degree C. Line 7 muffin pan with liners and set aside.
Take flour, baking powder in a bowl and mix well. Set aside.
Take egg, oil, vanilla, sugar and banana in a bowl and mix well.
Add half of the flour in and your buttermilk. Fold gently. Now add remaining flour and fold gently.
Add walnuts (reserve few for topping), fold that in.
Now fill your cases till the top.
Now top the mufins with walnuts and bake for 5 mins at 210 degree C. Now reduce the temp to 190 degree C and bake for further 15 to 20 mins. Now remove it and cool it down for 5 mins.
Remove it from pan and cool it in cooling rack.
Now cool completely and store in a air tight container for 2 to 3 days at room temp. You can keep this in fridge for a week or more. You can freeze this for 3 month. Warm in microwave before serving,
Pictorial:
Take all your ingredients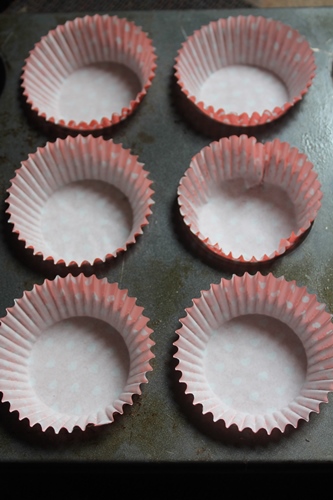 line muffin pan with cases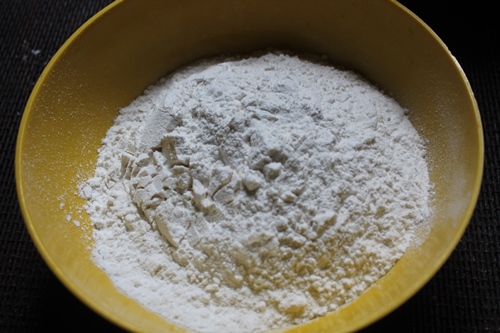 take flour in a bowl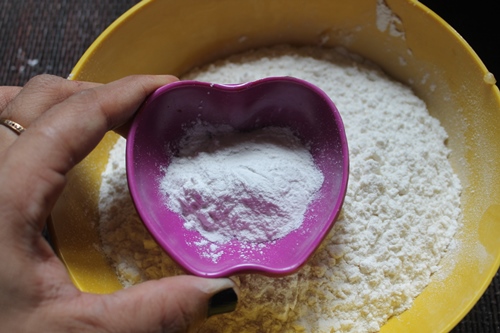 add baking powder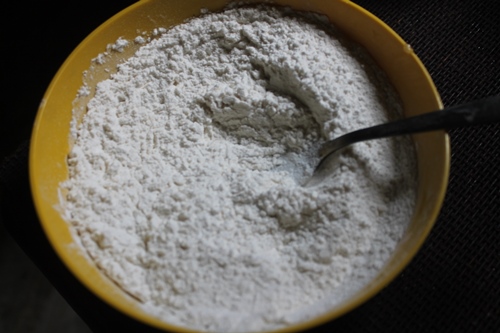 mix well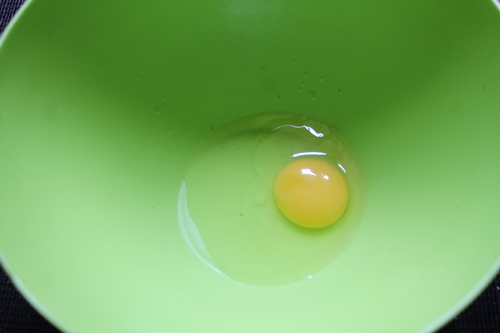 take egg in a bowl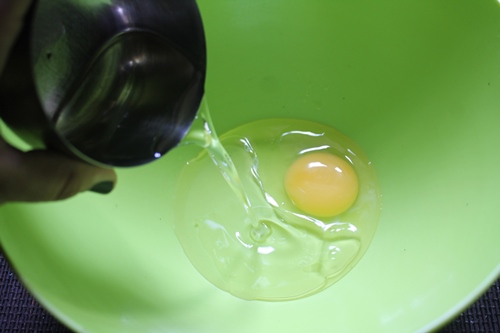 add oil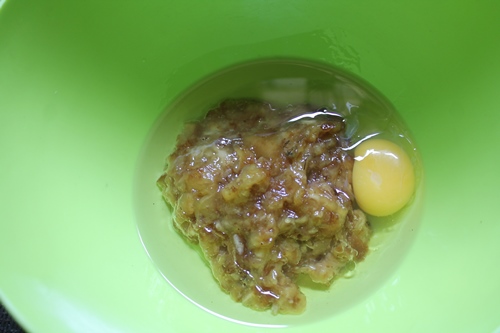 add mashed banana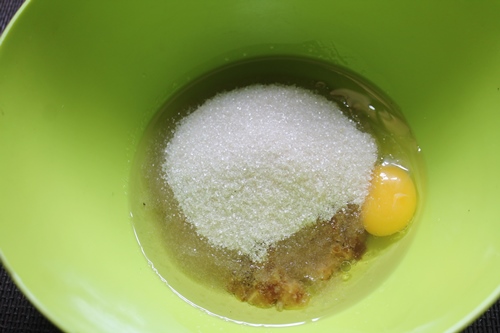 add sugar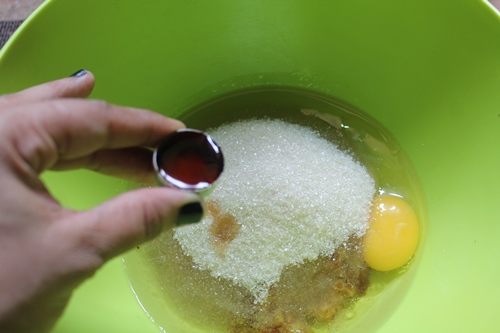 add vanilla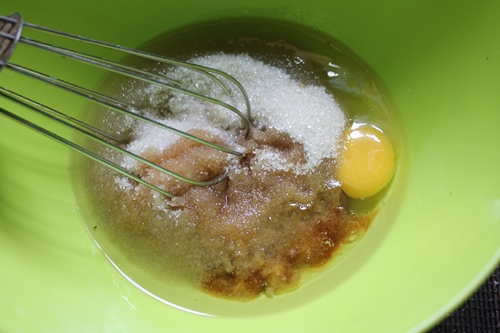 now use a whisk to whip this up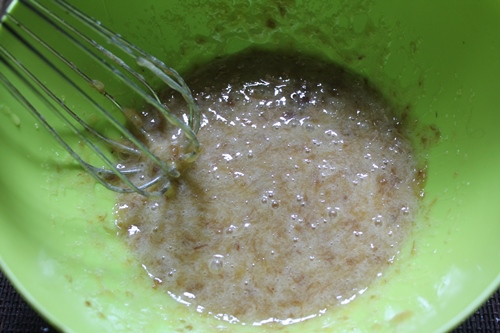 now it is all combined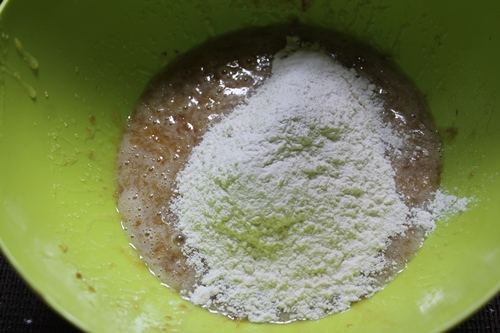 add half of the flour in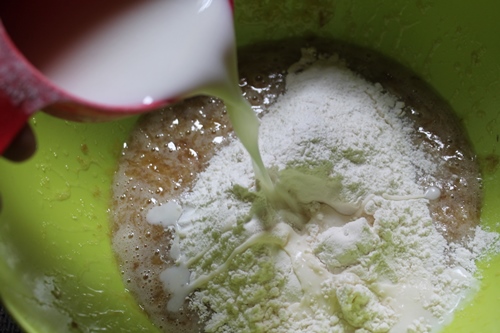 add butter milk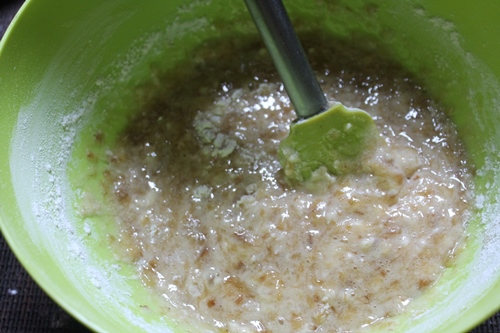 fold gently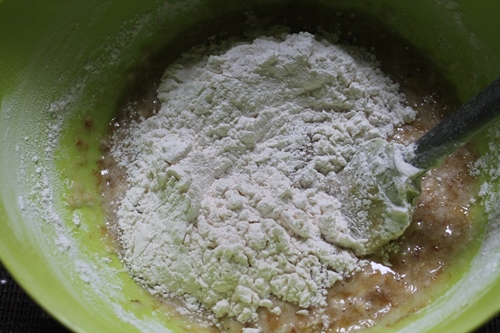 add in remaining flour in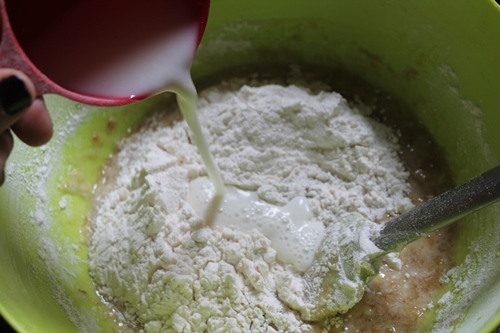 add remaining buttermilk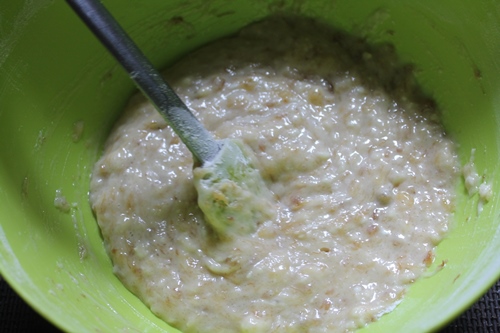 mix gently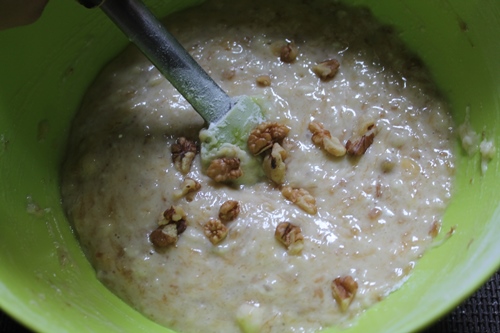 add walnuts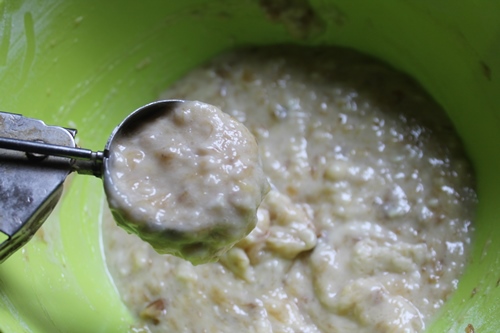 now use a icecream scoop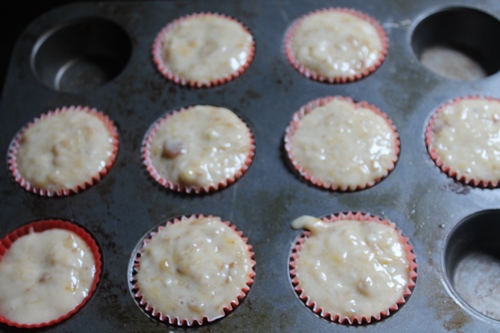 fill right to the top of the muffin cases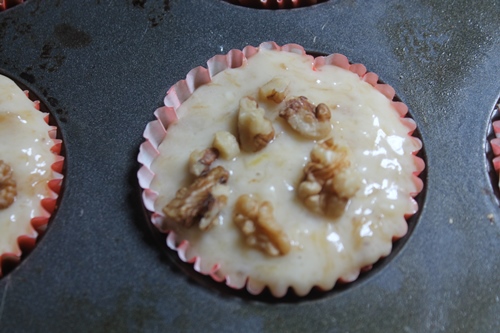 top with more nuts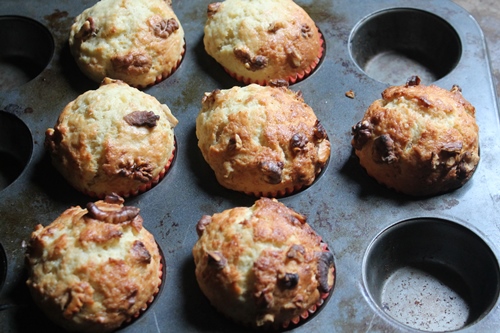 bake till done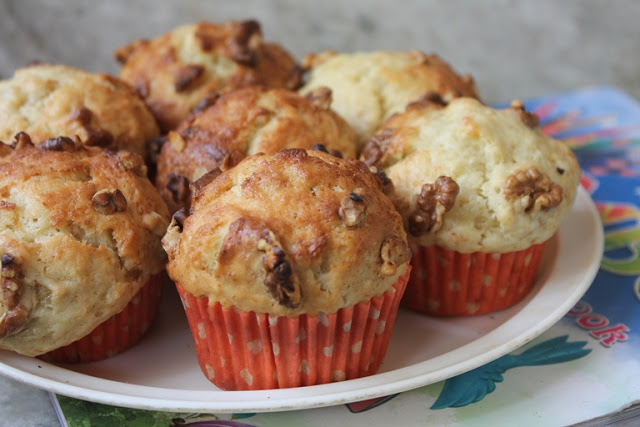 Serve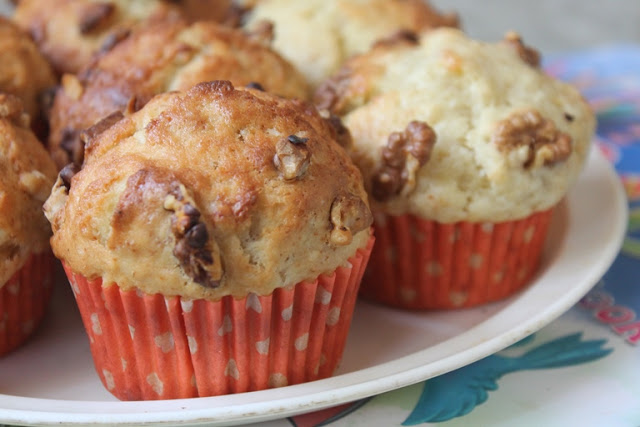 Enjoy..