Blueberry Streusel Muffins Recipe with Step by Step Pictures. Soft and fluffy muffins filled with blueberries and streusel topping.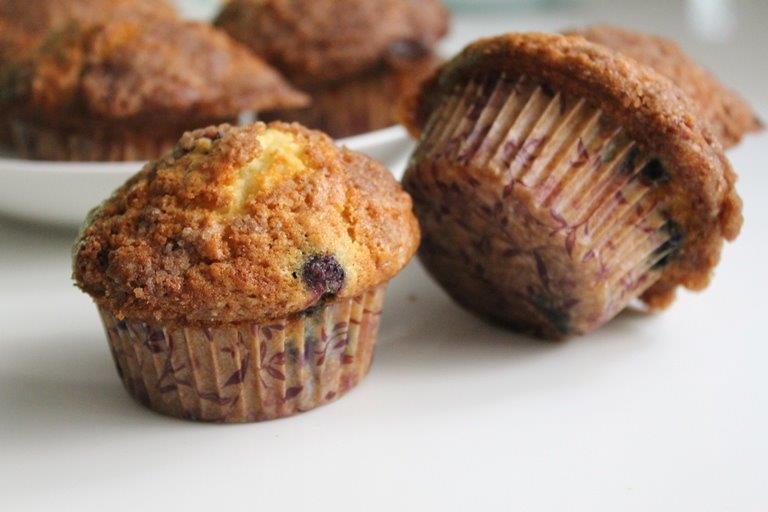 Pin
When i bought a packet of blueberries from the market, this is the first recipe that came to my mind to try. I made it immediately and it was awesome.
About Blueberry Streusel Muffins Recipe
A muffin is an individually portioned baked product, but the term can refer to one of two distinct items: a part-raised flatbread (similar to a crumpet) that is baked and then cooked on a griddle (typically unsweetened), or a chemically leavened quickbread (similar to a cupcake) that is baked in a mould. While quickbread American muffins are frequently sweetened, there are savoury varieties with
ingredients like corn and cheese, as well as less sweet varieties like traditional bran muffins. The English flatbread variety is of British or other European origin and dates back to at least the early 18th century, whereas the quickbread variety originated in North America during the 19th century. Both types are common in todays world.
I love baking muffins more than anything else. Not only because it is easy to make, but it makes a great thing to have as morning breakfast. I am not a big morning person, but i like to enjoy a warm muffin in the morning along with a cup of tea, coffee or in my case a cup of green tea.
Similar Recipes,
Double Chocolate Muffins Recipe
Banana Cinnamon Muffins
Banana Cornflakes Muffins
Citrus Mango Muffins
Banana Chocolate Muffins
Eggless Banana Nuts Muffins
Eggless Banana Oats & Dates Muffins
Oats Bran Muffins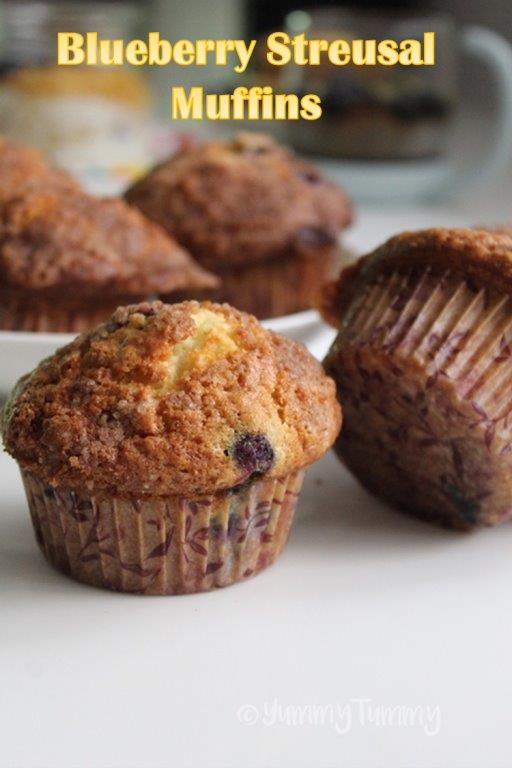 Pin
Ingredients for Blueberry Streusel Muffins Recipe
All Purpose Flour / Maida 
All-purpose flour can be used for a variety of tasks, including baking, cooking, coating meats and vegetables, and thickening sauces and gravies. To manufacture all-purpose flour, a blend of hard wheat (which has more gluten) and soft wheat is crushed together.
Blueberry 
Most blueberries have a sweet, acidic flavour. They are not particularly sweet, and unripe blueberries taste sour. They are small but juicy, releasing juice when you bite into them. Wild blueberries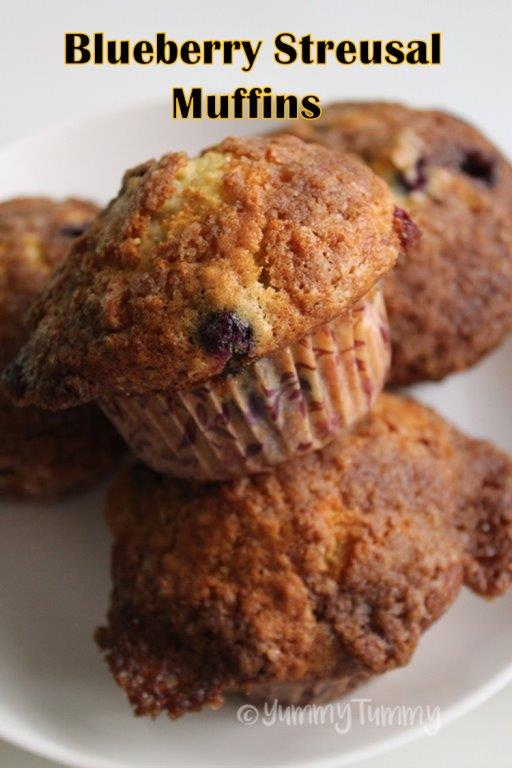 Pin
Hope you will give this a try and let me know how it turns out for you.
If you have any questions not covered in this post and if you need help, leave me a comment or mail me @[email protected] and I'll help as soon as I can.
Follow me on Instagram, Facebook,Pinterest ,Youtube and Twitter for more Yummy Tummy inspiration.
IF YOU MAKE THIS RECIPE OR ANYTHING FROM YUMMY TUMMY, MAKE SURE TO POST IT AND TAG ME SO I CAN SEE ALL OF YOUR CREATIONS!! #YUMMYTUMMYAARTHI AND @YUMMYTUMMYAARTHI ON INSTAGRAM!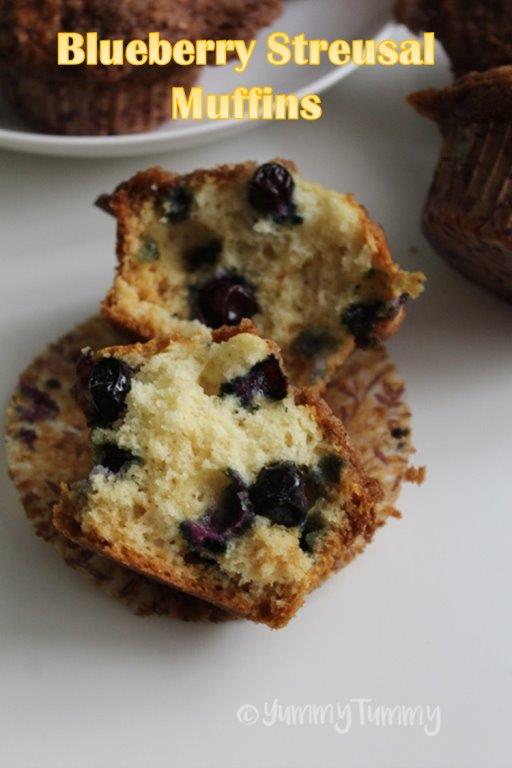 Pin
📖 Recipe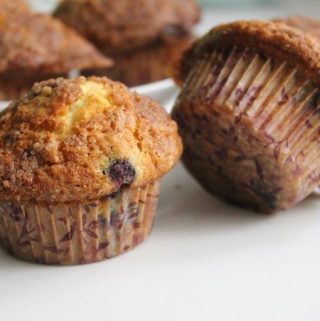 Blueberry Streusel Muffins Recipe
Blueberry Streusal Muffins with step by step pictures. This muffins is so moist and fluffy, with full of bursting blueberries. The crust has a buttery streusal topping.
Print
Pin
Rate
Servings:
10
to 12 muffin
Ingredients
FOR MUFFINS:
All Purpose Flour / Maida - 1 ½ cup

180 grams

Melted Butter - ⅓ cup

80 ml

Sugar - ¾ cup

150 grams

Vanilla Extract - 1 tsp

Egg - 1

Baking Powder - 2 tsp

Salt - ½ tsp

Milk - ⅓ cup

80 ml

Blueberry - 1 cup
FOR STREUSAL TOPPING:
Butter - ¼ cup

60 ml

Sugar - ½ cup

100 grams

Cinnamon - 1 tsp

All Purpose Flour / Maida - ⅓ cup

40 grams
(MY 1 CUP MEASURES 240 ML)
Instructions
Preheat oven 200 degree c. Take a muffin pan, line with cupcake cases.

Take butter, sugar, cinnamon, flour and mix well. Set aside.

Heat butter, sugar, egg, in a bowl and mix well.

Add in milk, vanilla and mix well.

Add in flour, baking powder, salt and fold gently.

Add in blueberries and fold gently.

Spoon the muffin batter in cupcake cases.

Top with streusal topping.

Bake for 20 to 25 mins.

Remove and serve warm.
Join us on Facebook
Follow us on Facebook
Share by Email
Share on Facebook
Blueberry Streusel Muffins Recipe Step by Step Pictures
1)Start by making crumb topping. Take butter in a bowl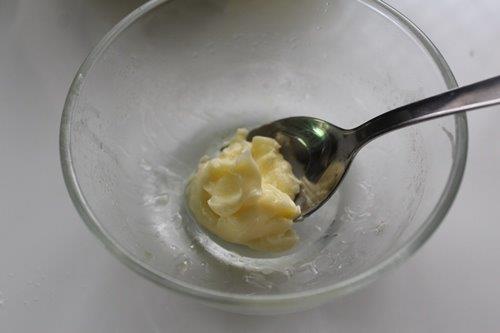 Pin
2)Take sugar in a bowl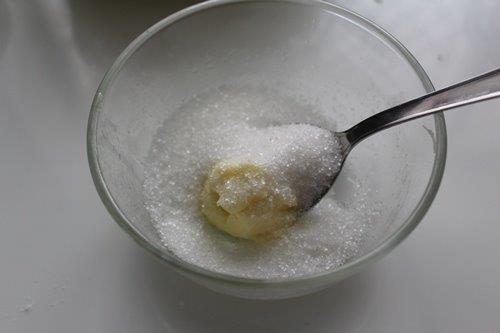 Pin
3)Add in cinnamon and flour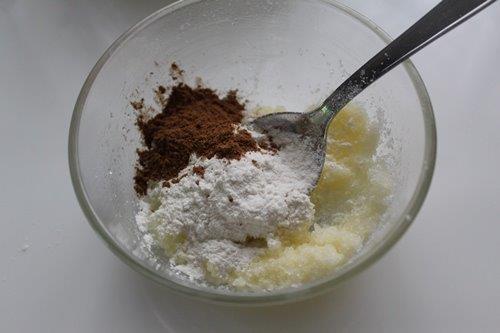 Pin
4)Mix well and set aside.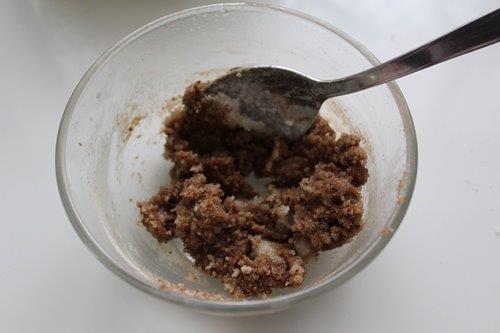 Pin
5)Now make muffin batter. Take melted butter in a bowl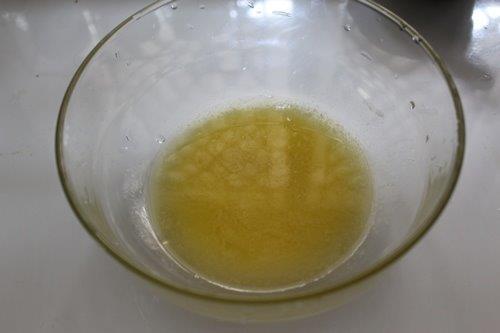 Pin
6)Add in sugar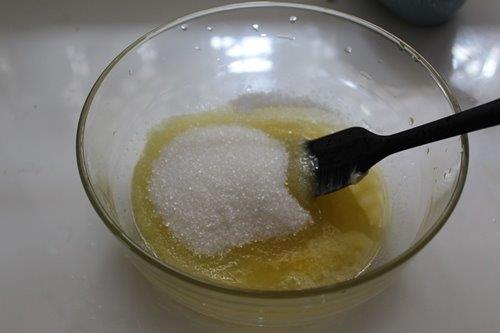 Pin
7)Add in egg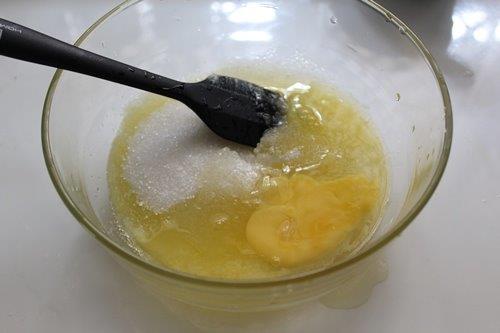 Pin
8)Mix well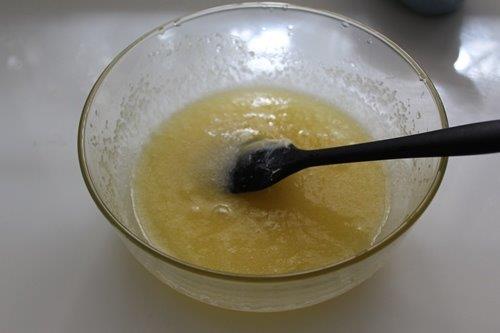 Pin
9)Add in vanilla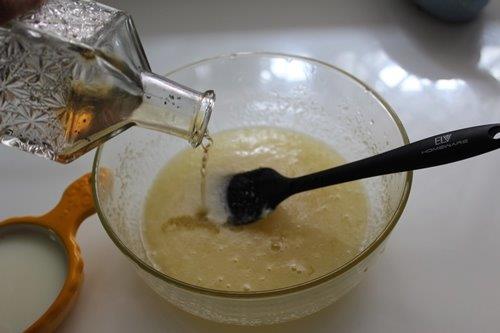 Pin
10)Add in milk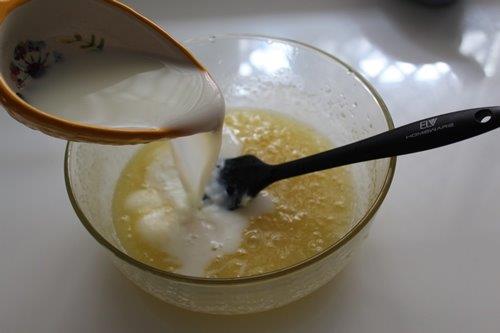 Pin
11)Mix well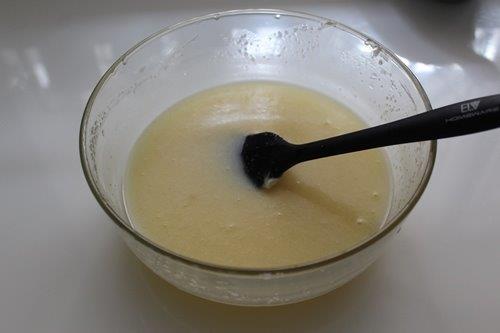 Pin
12)Add in flour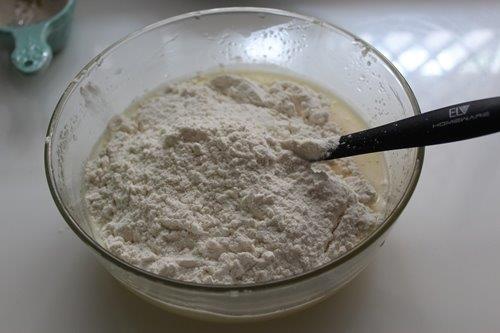 Pin
13)Add in baking powder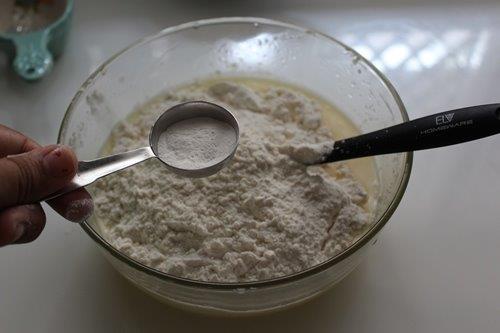 Pin
14)Add in salt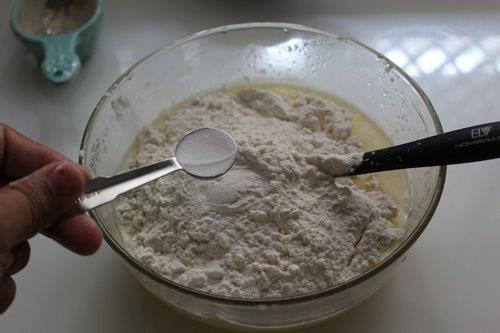 Pin
15)FOld gently. Add blueberries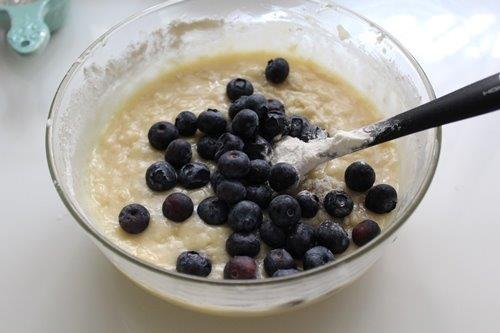 Pin
17)Mix well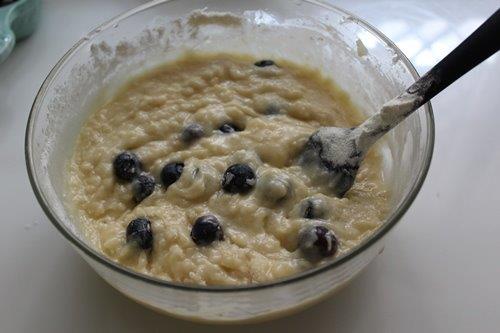 Pin
18)Line muffin pan with cupcake cases.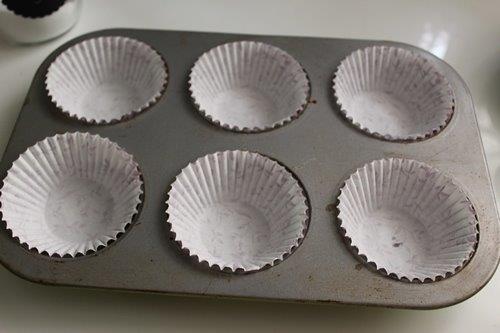 Pin
19)Spoon batter in using icecream scoop.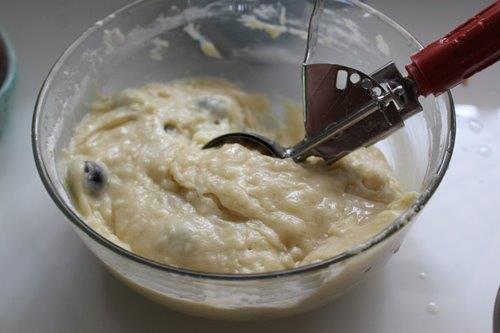 Pin
20)Fill with batter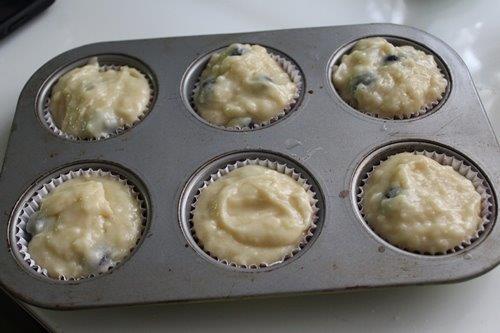 Pin
21)Top with crumb topping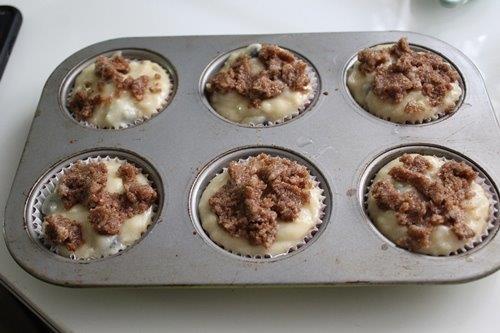 Pin
22)Bake till done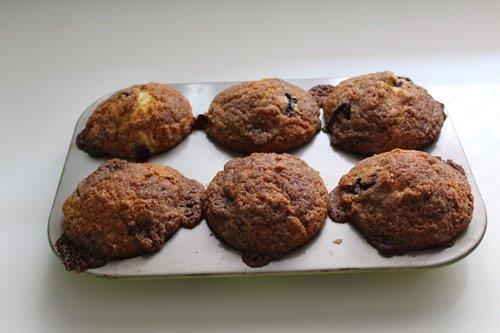 Pin
23)Serve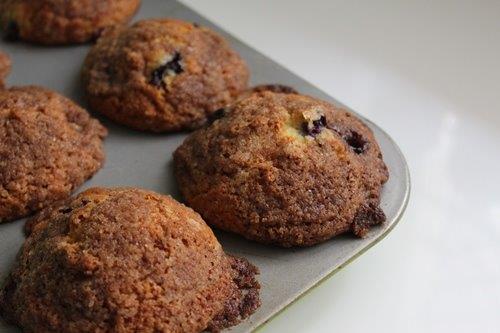 Pin
24)Enjoy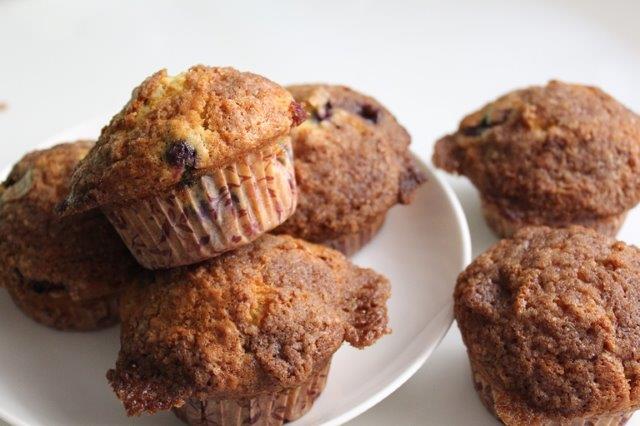 Pin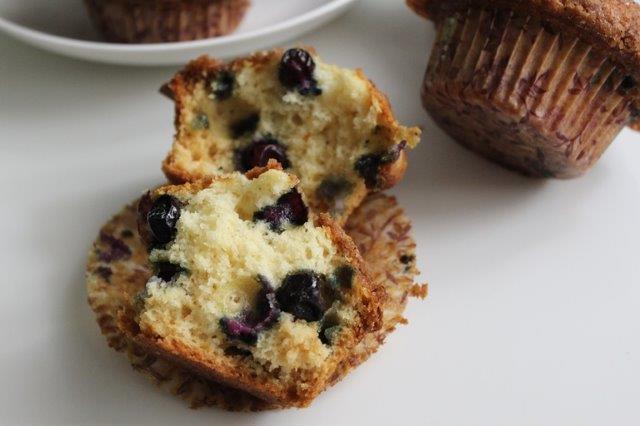 Pin
Frequently Asked Questions
What is streusel in baking?
Streusel is a buttery, crumbly topping that is typically made with real butter, flour, and sugar. It is baked on top of muffins, breads, cakes, and pies and comes in a variety of flavours.