Bread Egg Skillet with Step by Step Pictures.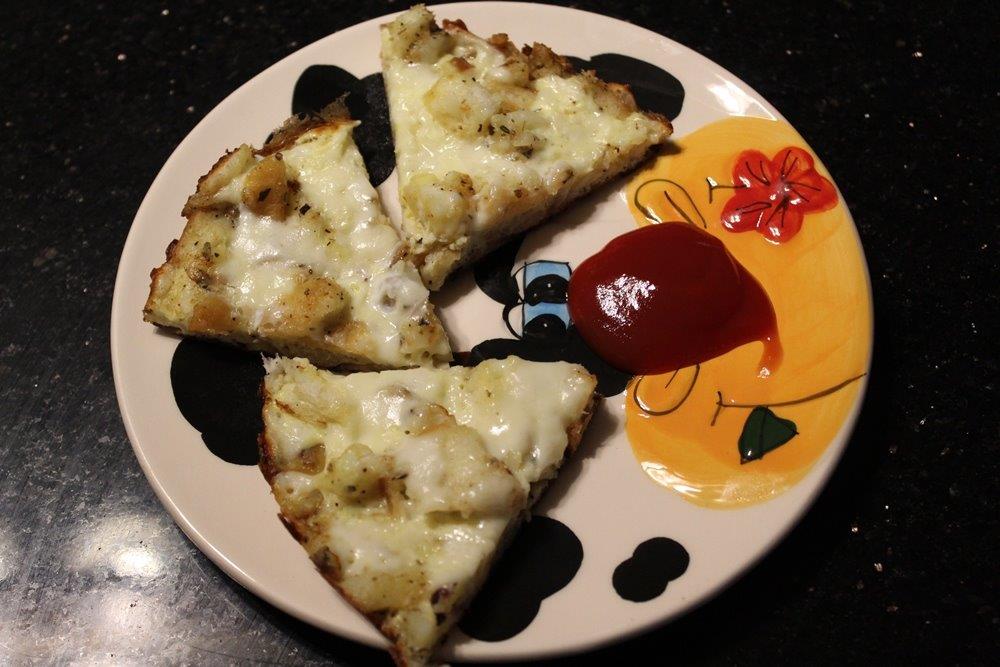 Pin
Super easy bread egg skillet which can be made in few minutes. This recipe is fast to make and taste so delicious.
All you need is any vegetable as you like, eggs and bread. This skillet takes hardly any time to make.
Kids will love this breakfast. You can make this fast as their snack as well.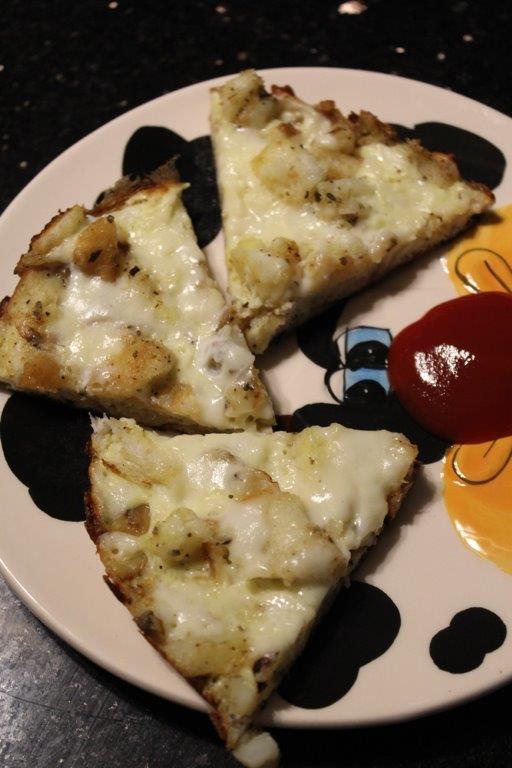 Pin
Hope you will give this a try and let me know how it turns out for you.
Similar Recipes,
Guacamole
Scrambled Egg Quesadilla
Veg Quesadilla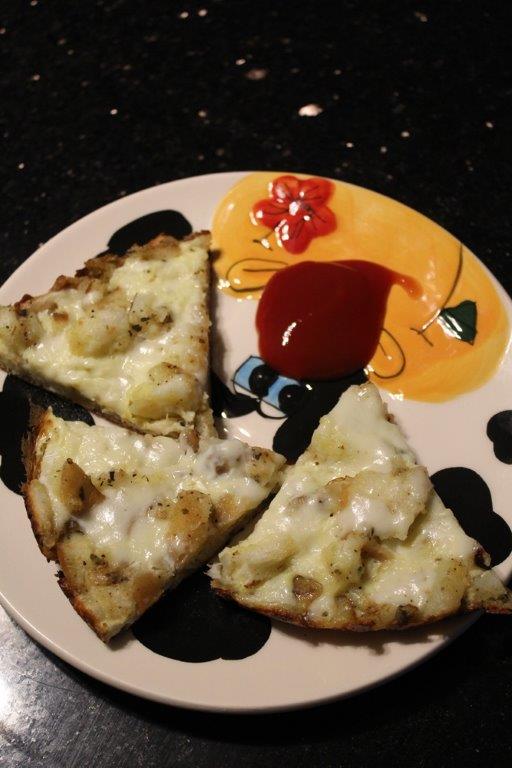 Pin
📖 Recipe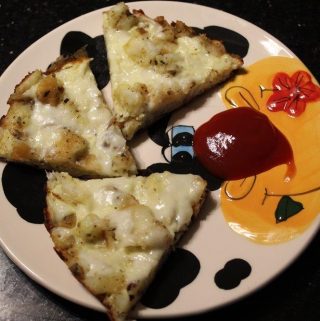 Bread Egg Skillet Recipe
Bread egg skillet is another easy recipe which you can make your kids for breakfast. Cheesy bread and egg bake which has potatoes to make it nutritious and filling.
Ingredients
Egg - 2

Milk - 3 tblsp

Onion - ¼ cup chopped finely

Potato - 1 peeled

boiled

Salt to taste

Black Pepper to taste

Pasta seasoning as needed

Bread slice - 2 chopped finely

Cheese - ¼ cup grated

Oil - 1 tblsp

Butter - 1 tblsp
Instructions
Beat egg with salt, pepper and milk. Set aside.

Heat oil and butter in a skillet. Add onions, potatoes and season with salt and pepper.

Cook till potatoes get crispy.

Add seasoning and mix well.

Add in bread pieces and cook till bread get crispy.

Pour in egg around the bread.

Spread evenly.

Now top with cheese.

Cover with lid and cook for 5 mins on low heat.

Remove it and cut into wedges. Serve.

Pictorial:
1)Take 2 eggs in a bowl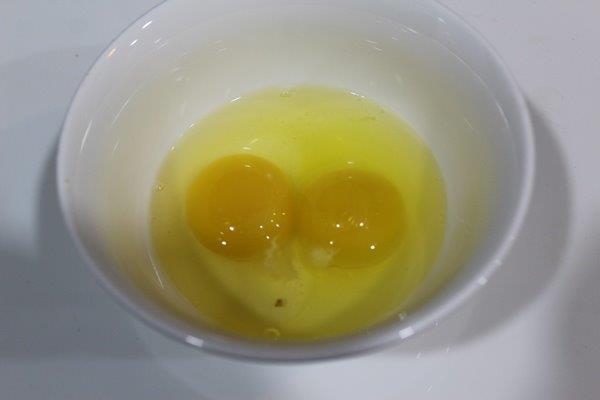 Pin
2)Season with salt and pepper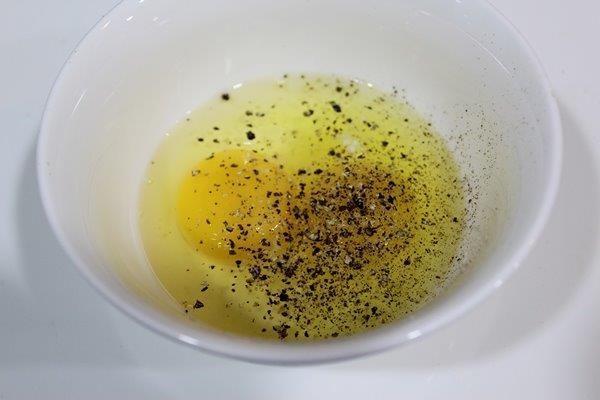 Pin
3)Add little milk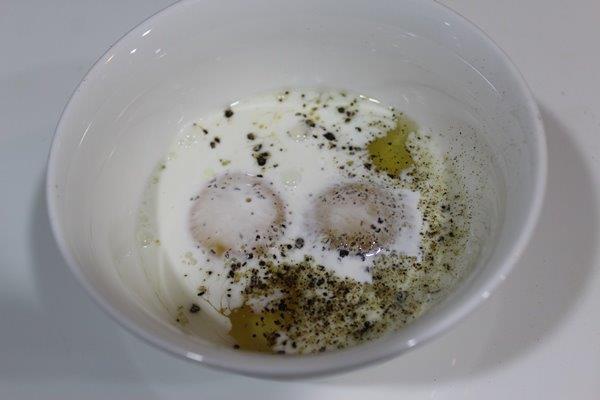 Pin
4)Mix well and set aside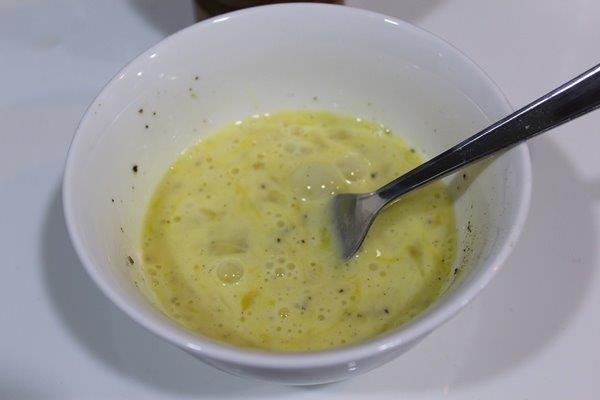 Pin
5)Heat oil and little butter in a skillet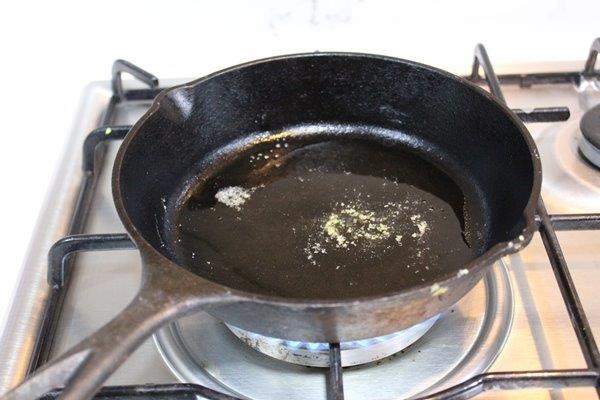 Pin
6)Add chopped onions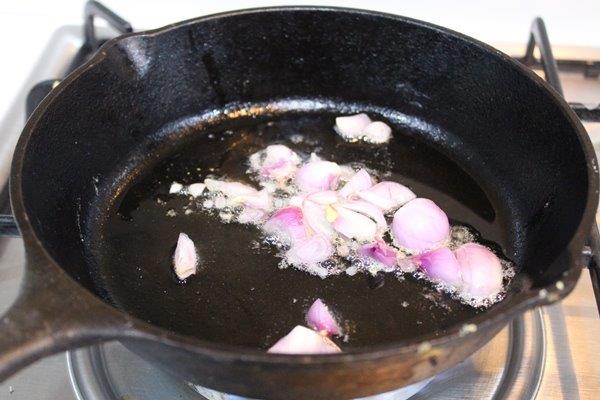 Pin
7)Add in chopped potatoes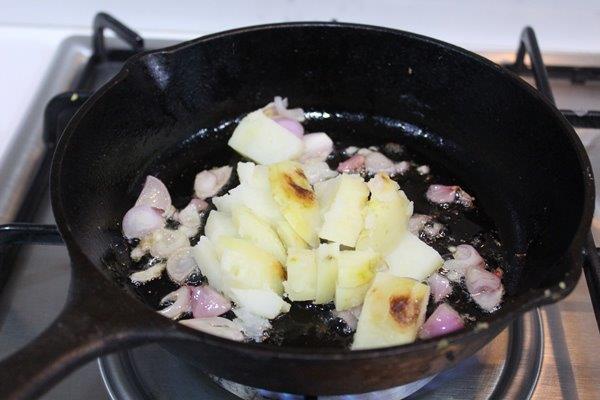 Pin
8)Season with salt and pepper, Stir fry and cook till potatoes get crispy.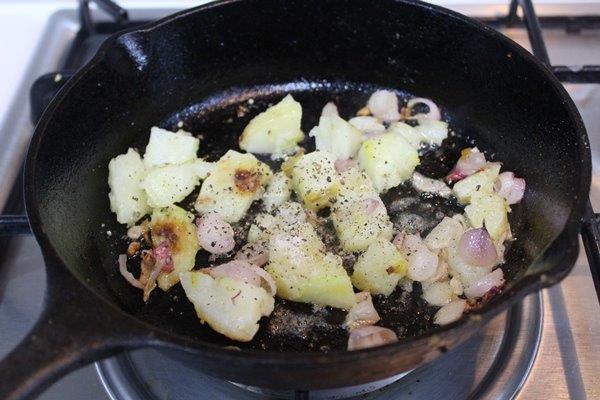 Pin
9)Add in any seasoning you like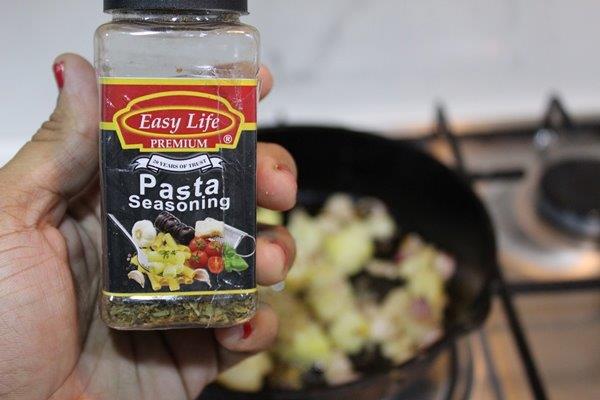 Pin
10)Mix well.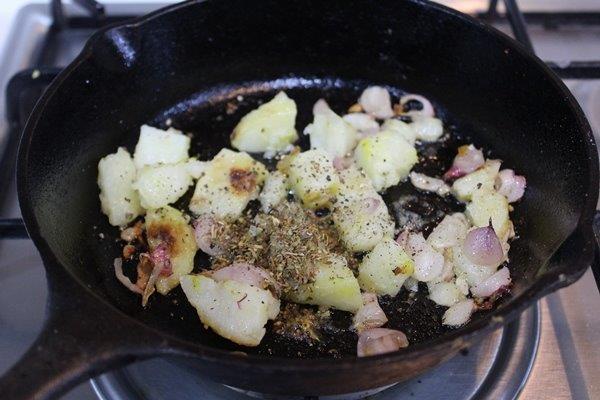 Pin
11)Add in finely chopped bread pieces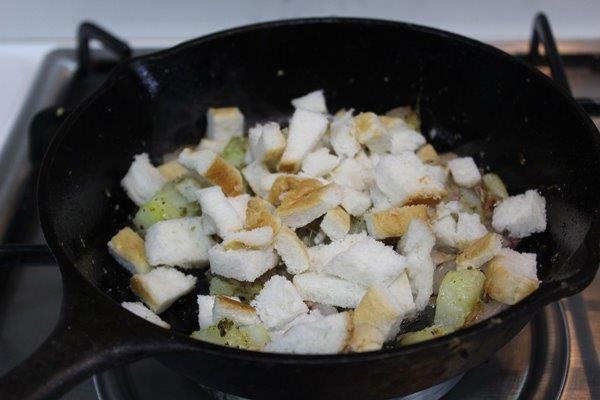 Pin
12)Toss well in the oil and let the bread get all crispy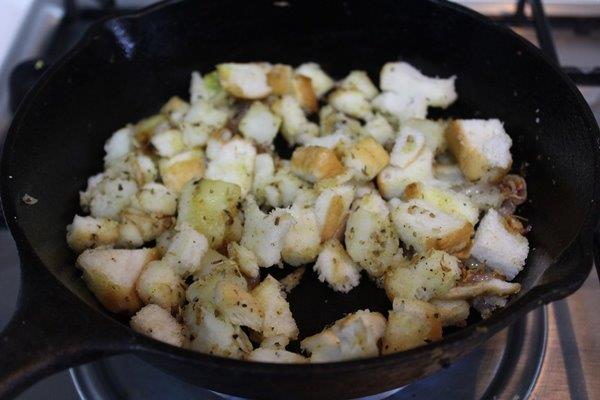 Pin
13)Like this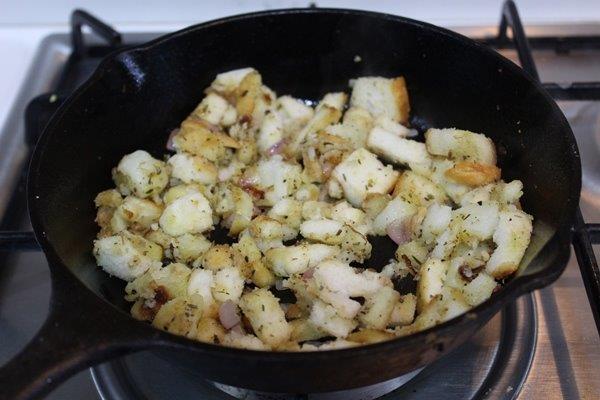 Pin
14)Pour in egg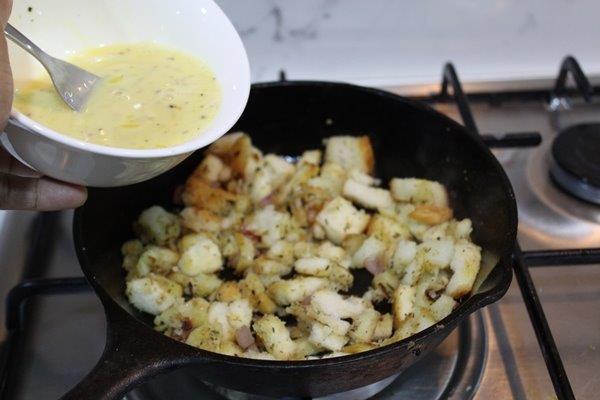 Pin
15)Mix it lightly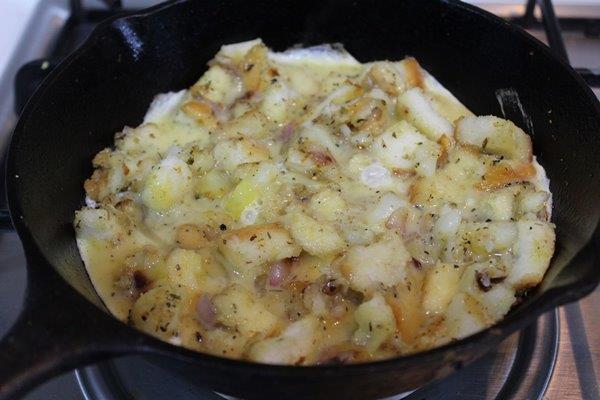 Pin
16)Top with little cheese. reduce the flame to the lowest possible.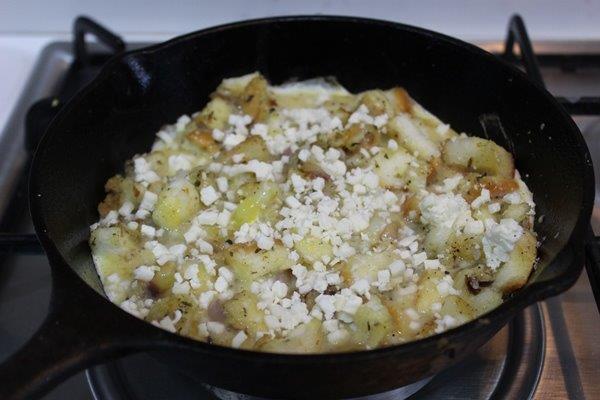 Pin
17)Cover and cook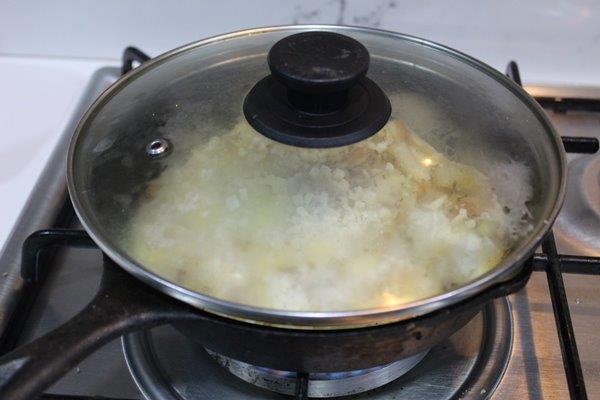 Pin
18)Now it is done.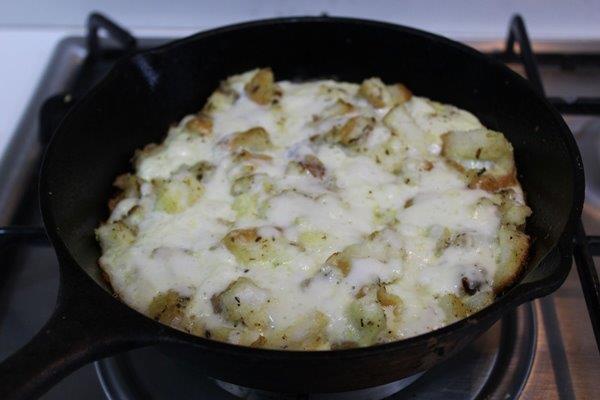 Pin
19)Remove to a plate.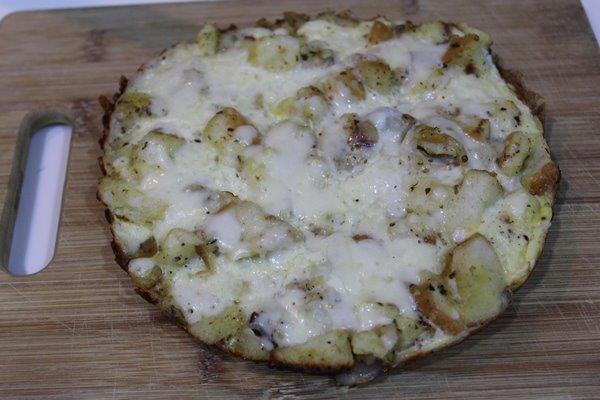 Pin
20)Slice and serve.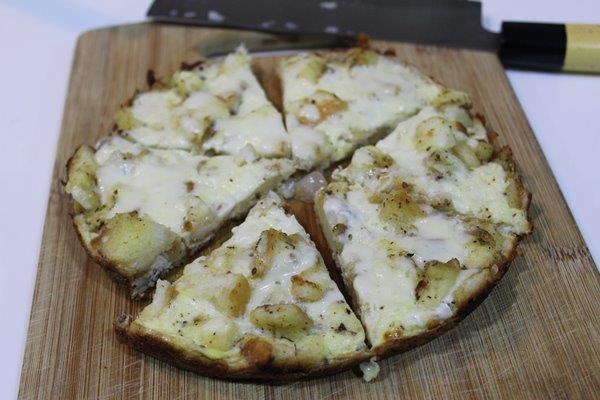 Pin
21)Enjoy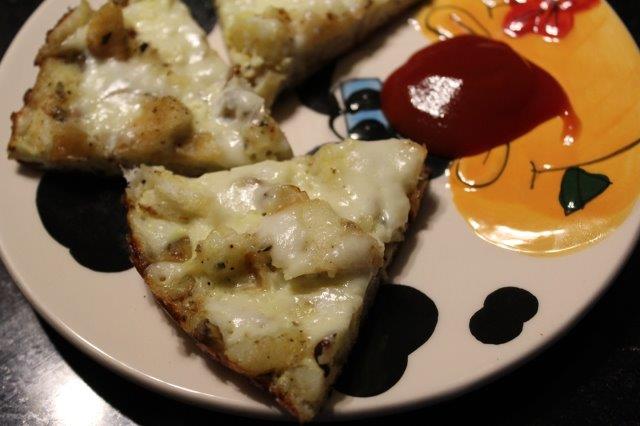 Pin