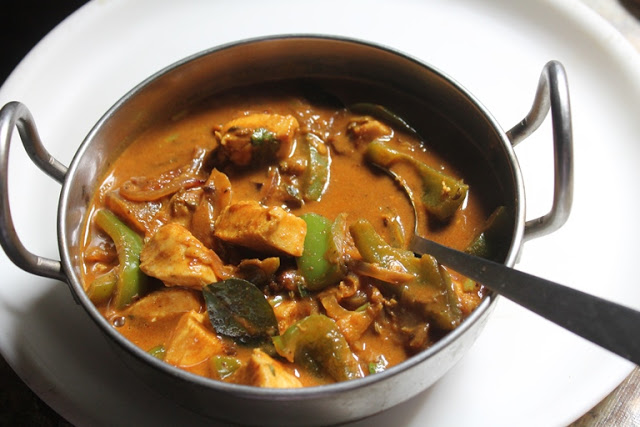 Whenever i decided to cook any sidedish for my roti, appam or idiyappam, i never make the same curry again, each time i try to make it differently. Few days back i made this curry which features chicken and capsicum in a creamy and spicy coconut milk curry. Turned out just awesome..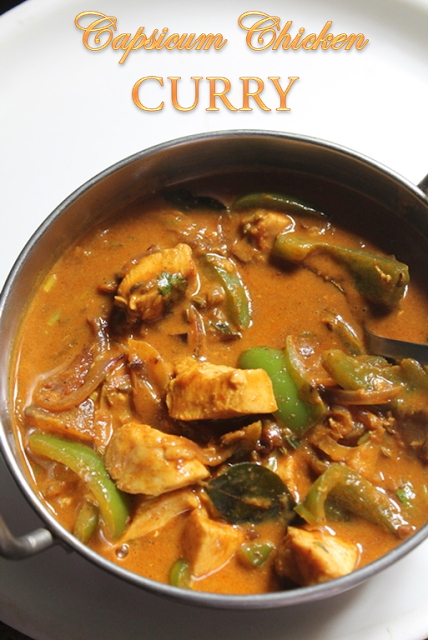 So give this a go and let me know how it turns out for you.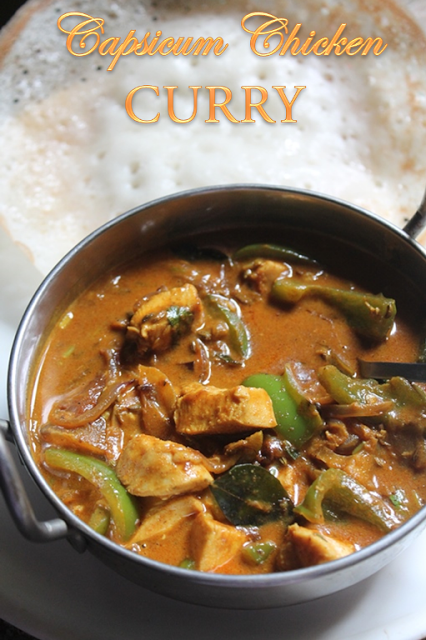 Preparation Time : 10 mins
Cooking Time : 30 to 35 mins
Serves: 4


Ingredients:
Boneless Chicken – 500 grams cubed
Oil – 1 tblspn
Fennel Seeds / Sombu / Saunf – 2 tsp
Onion – 1 large sliced thinly
Green Chillies – 2 slit
Curry leaves a sprig
Bell Peppers / Capsicum – 1 sliced thinly
Ginger Garlic Paste – 1 tblspn
Chilli Powder – 1 tsp
Coriander Powder – 1 tblspn
Turmeric Powder / Manjal Podi – 1/2 tsp
Garam Masala Powder – 2 tsp
Salt to taste
Thick Coconut Milk – 1.5 cup
Water as needed
Coriander leaves a handful finely chopped
Method:
Heat oil in a pan, add in fennel seeds and let them sizzle.
Add in onions, chillies and curry leaves. Season with salt and saute till golden.
Add in ginger garlic paste and saute for a min.
Add in capsicum and mix well.
Add in spice powder and mix well.
Now add in coconut milk and mix well.
Add in chicken and cover and simmer on a low heat till chicken is done.
Add coriander leaves and mix well.
Serve.
Pictorial: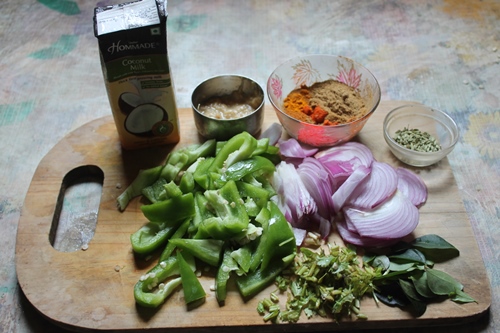 Take all your ingredients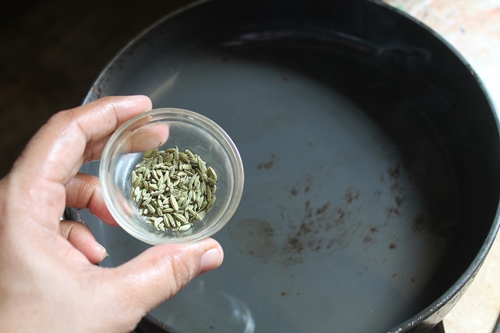 Heat oil in a pan, add in fennel seeds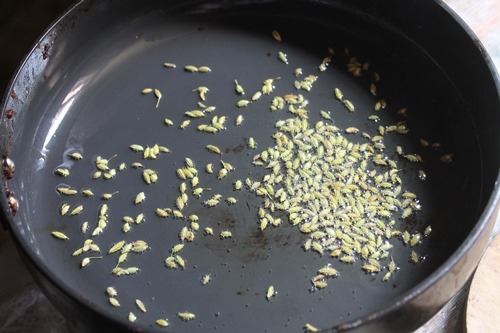 let it sizzle for a min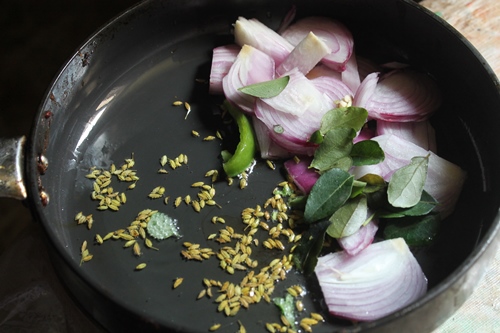 add in onions, chilles and curry leaves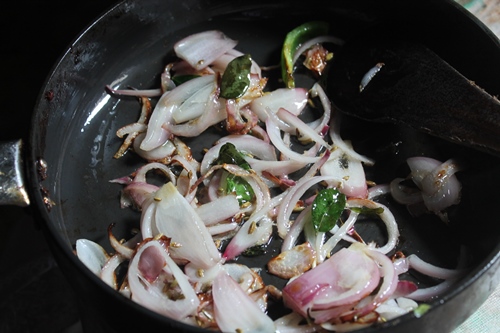 saute till golden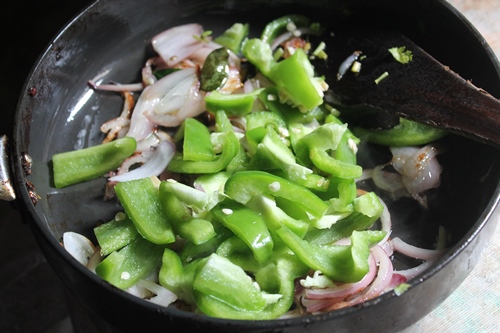 add in capsicum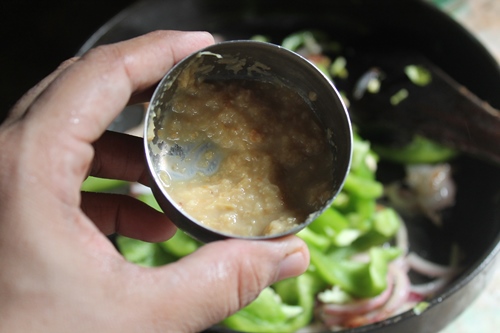 add in ginger garlic paste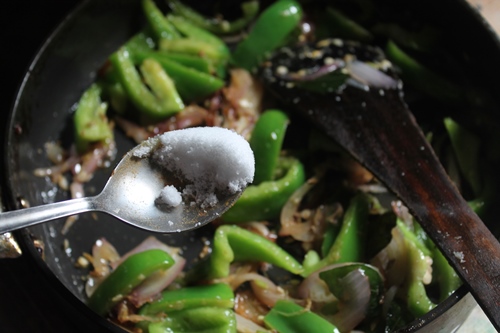 season with salt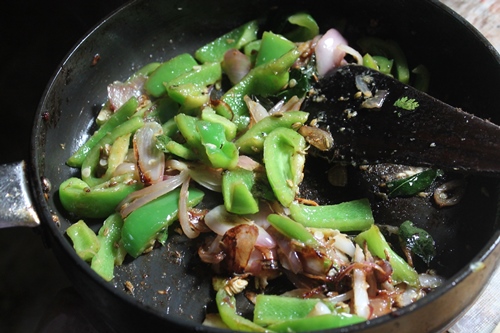 toss well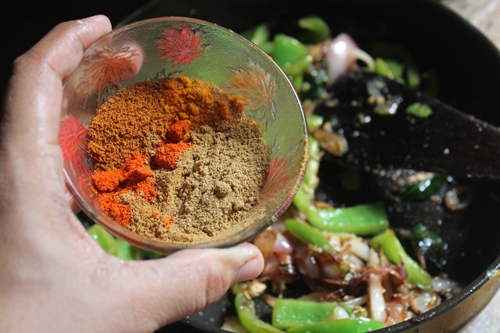 add in spice powders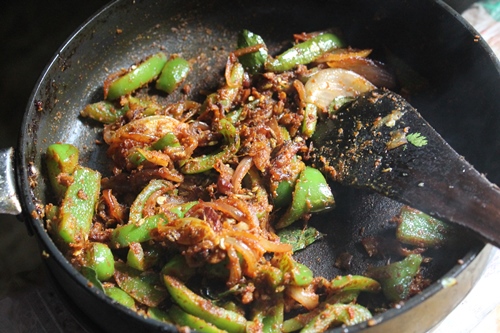 mix well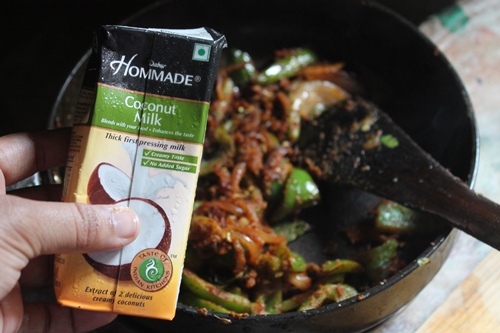 add in coconut milk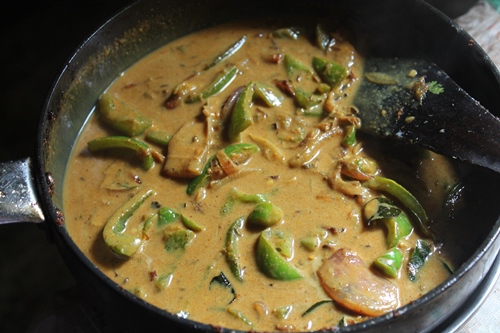 mix well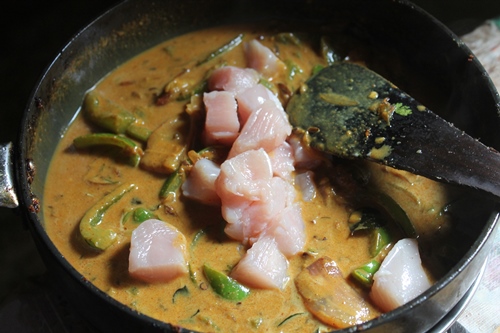 add in chicken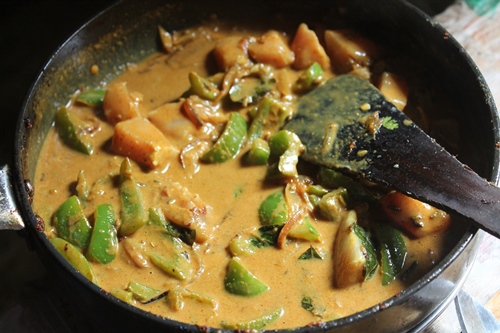 mix well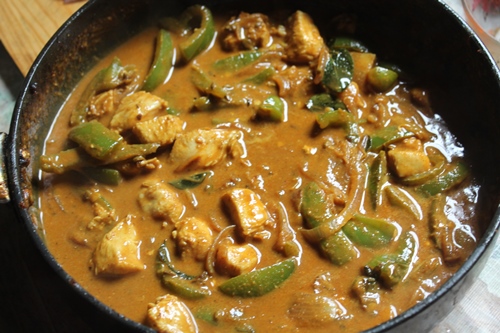 cover and simmer for few mins till chicken is cooked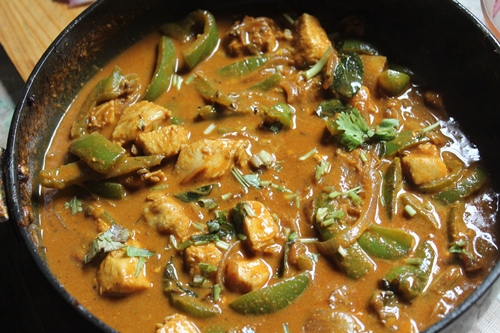 Add in coriander leaves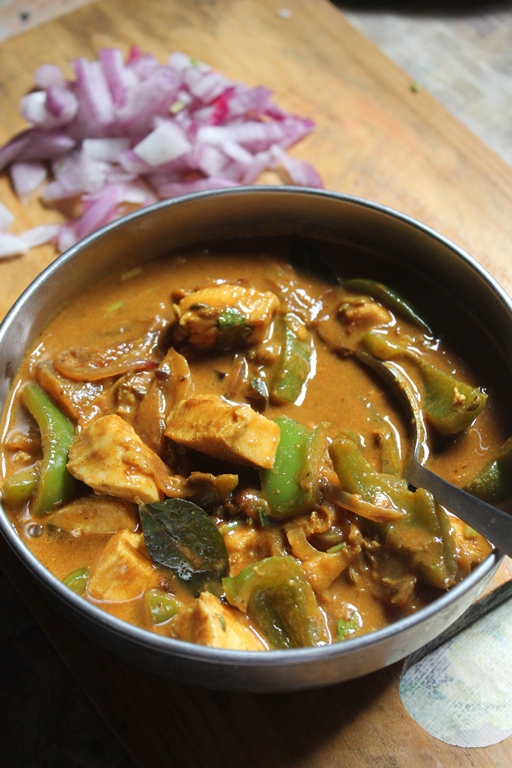 Serve