Lamington cake recipe with Step by Step Pictures. Eggless Lamington Cake with Step by Step Pictures. Australian Lamington Recipe is a chocolate and coconut cake which taste amazing.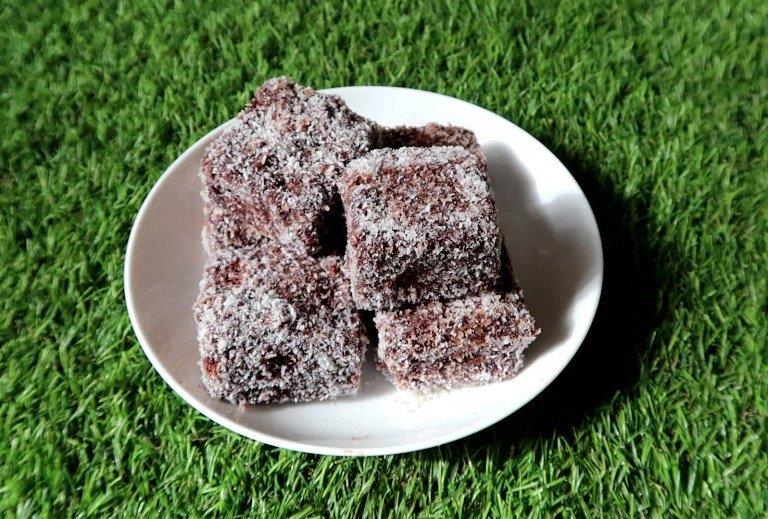 Pin
Lamington cakes recipe is one of my all time favorite. I love it so much that i have made quite a variation of this recipe on my blog. You will love my traditional lamingtons and my jelly lamingtons.
About Lamington Recipe
If you are hearing about this for the first time. . A lamington is a dessert of Australian origin. It consists of squares of sponge cake coated first in a layer of traditionallychocolate sauce, then in desiccated coconut. Lamingtons are sometimes served as two halves with a layer of cream orstrawberry jam between, and are commonly found in South African and Australasian outlets such as cafes, lunch bars, bakeries, home industries and supermarkets. A raspberry variety is also common in New Zealand, while a lemon variety has been encountered in Australia.
A lamington is a traditional Australian cake made of squares of butter cake or sponge cake coated in chocolate sauce and rolled in desiccated coconut. The thin mixture is absorbed into the outside of the sponge cake and allowed to set, imparting a distinct texture to the cake.
Lamingtons are still a popular treat in Australia and New Zealand, and the 21st of July is National Lamington Day in Australia. Lamingtons are frequently sold at lamington drives, which are fundraisers for schools or charitable organisations. Some Australians abbreviate the name Lammo or Lammos.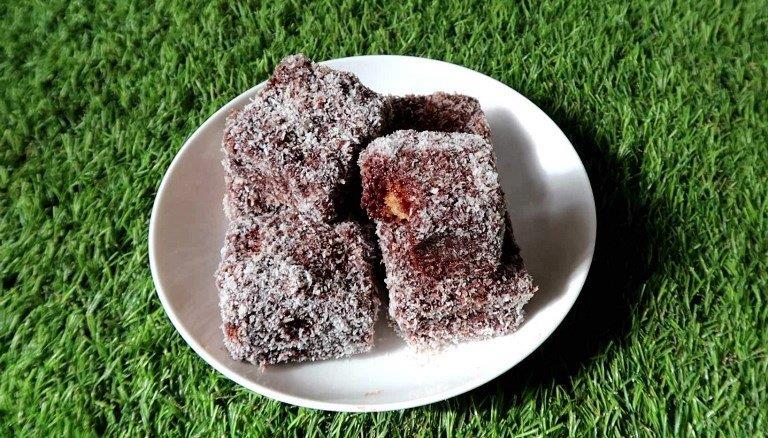 Pin
Ingredients for Eggless Lamington Recipe 
Milk Powder 
Powdered milk has the same nutritional value as fresh milk and is less perishable. It can be added to recipes to boost protein and nutritional value. Whole milk powder may contain oxidised cholesterol, which can damage blood vessels and contribute to heart disease.
Icing sugar 
It dissolves quickly, making it ideal for use in icings, butter creams, and frostings, as well as some candies and for dusting baked cakes and cookies.
Cocoa Powder 
Cocoa powder is primarily used as a flavouring agent in baked goods such as cookies, ice cream, dairy drinks, and cakes. Aside from flavouring, it is also used in the production of coatings for confectioners or frozen desserts. Cocoa powder is also used in the beverage industry, for example, to make chocolate milk.
📖 Recipe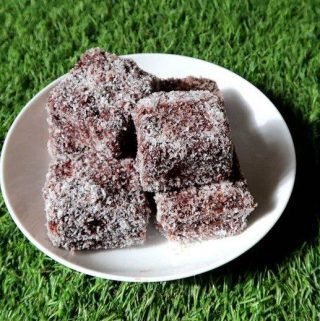 Lamington | Eggless Lamington Recipe
Lamingtons are an australian delicacy. This chocolate and coconut cake is so tasty. This is a eggless version.
Ingredients
For Cake:
All Purpose Flour / Maida - 1 cup

120 grams

Milk Powder - ½ cup

60 grams

Sugar - ¾ cup

150 grams

Ghee or Melted butter - 4 tblspn

Milk - ½ cup or as needed

120ml

Baking Powder - 1 tsp

Baking Soda - ¼ tsp

Vanilla Extract - 1 tsp
For Sauce & Coating:
Icing Sugar - 1 cup

Cocoa Powder - ¼ cup

Melted Butter - 3 tblsp

Water as needed

Dessicated Coconut - 1 cup or as needed
Instructions
Preheat oven to 180 degree C. Line a baking pan with parchment paper and set aside.

Take flour, milk powder, sugar, baking powder and baking soda in a bowl and mix well.

Add in ghee, milk and mix well.

Spoon this into the baking pan and bake for 30 to 35 mins.

Remove and cool completely.

Mix all the ingredients for sauce and set aside.

Now take the cake and remove the top crust. Cut it into squares.

Dip it in chocolate sauce and coat in coconut and set aside.

Serve.
Video
Notes
1)You can make the cake in advance and coat with chocolate and coconut when serving.
2)This stays fresh in room temp for 2 days.
3)You can store in fridge for upto a week.
Nutrition Facts
Lamington | Eggless Lamington Recipe
Amount Per Serving (1 g)
Calories 482
Calories from Fat 130
% Daily Value*
Fat 14.4g22%
Cholesterol 26mg9%
Sodium 199mg9%
Carbohydrates 79.3g26%
Protein 13.1g26%
* Percent Daily Values are based on a 2000 calorie diet.
If you have any questions not covered in this post and if you need help, leave me a comment or mail me @[email protected] and I'll help as soon as I can.
Follow me on Instagram, Facebook, Pinterest ,Youtube and Twitter for more Yummy Tummy inspiration.
IF YOU MAKE THIS RECIPE OR ANYTHING FROM YUMMY TUMMY, MAKE SURE TO POST IT AND TAG ME SO I CAN SEE ALL OF YOUR CREATIONS!! #YUMMYTUMMYAARTHI AND @YUMMYTUMMYAARTHI ON INSTAGRAM
Eggless Lamington Recipe Step by Step pictures
1)Take all ingredients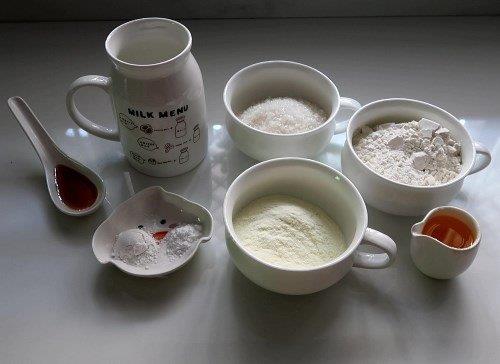 Pin
2)Take sugar in a bowl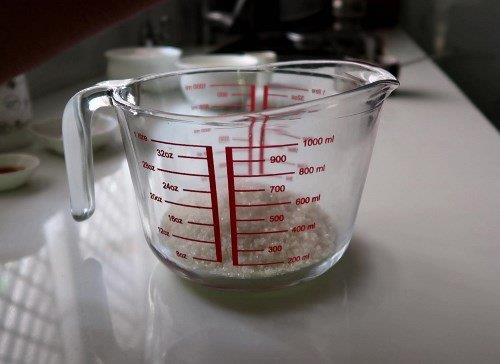 Pin
2)Add in milk powder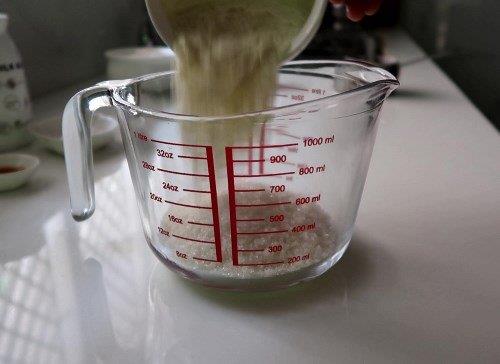 Pin
3)Add in flour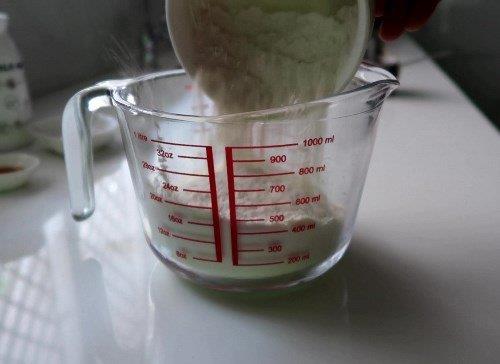 Pin
4)Add baking soda and baking powder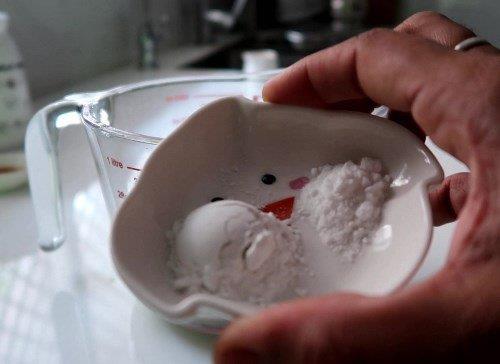 Pin
5)Mix well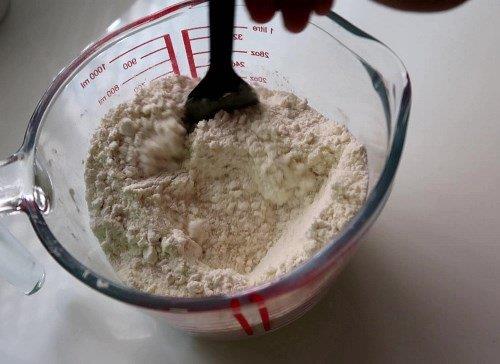 Pin
6)Add ghee or melted butter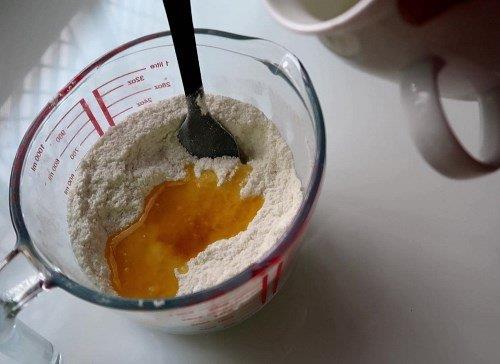 Pin
7)Add milk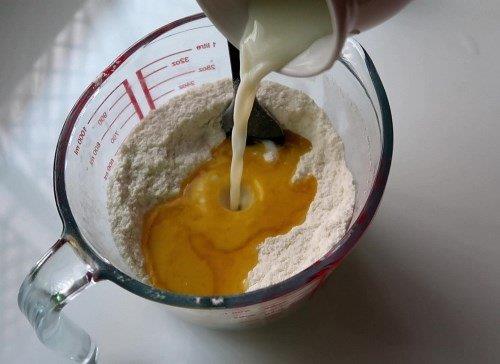 Pin
8)Add vanilla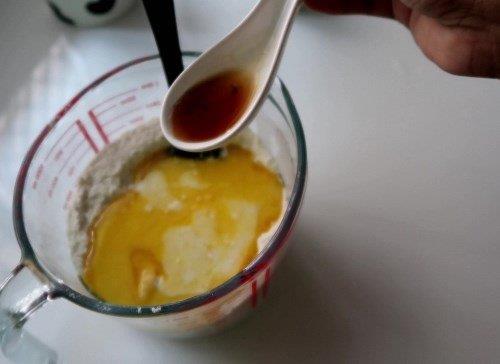 Pin
9)Mix to a smooth batter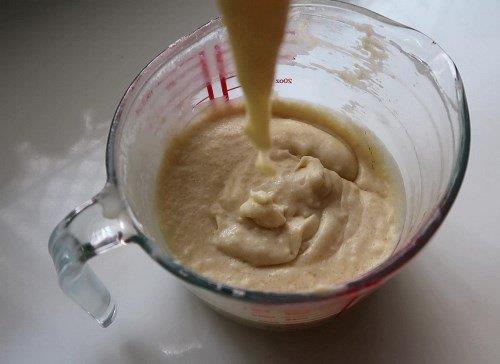 Pin
10)Pour it into baking pan and bake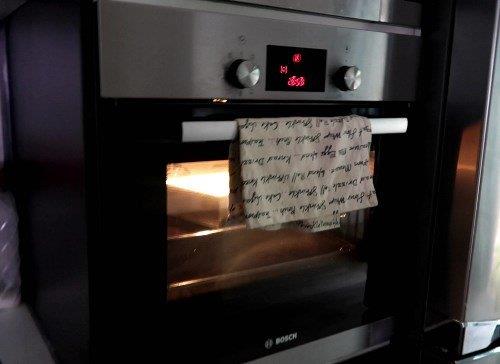 Pin
11)Cool the cake completely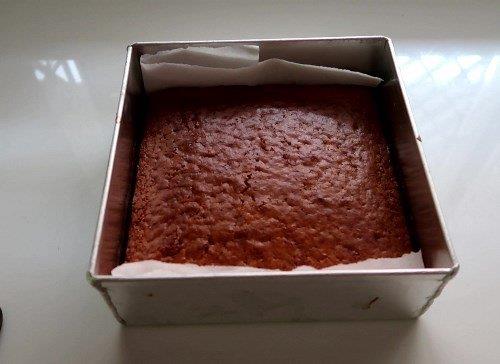 Pin
12)Now make icing. Take icing sugar in a bowl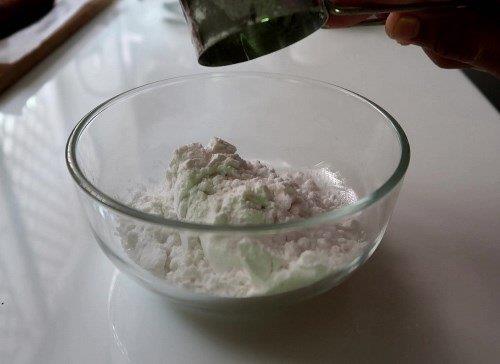 Pin
13) Add cocoa powder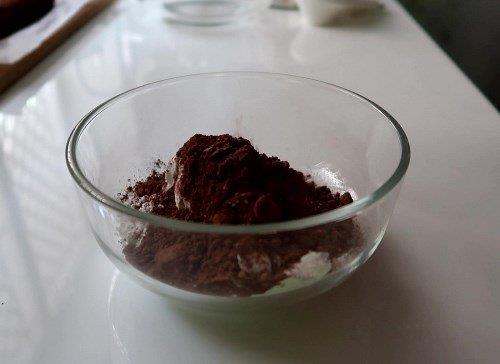 Pin
14)Add in melted butter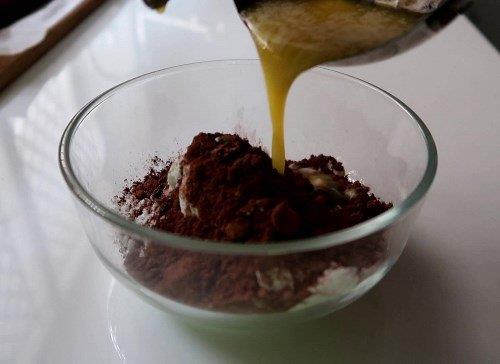 Pin
15)Add water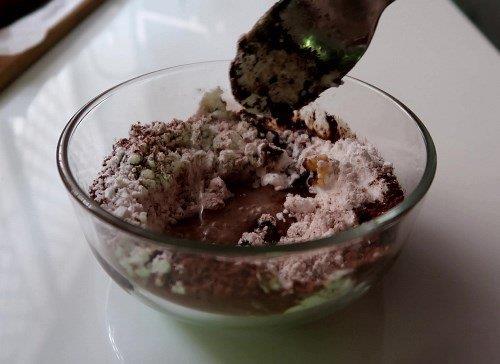 Pin
16)Make into a smooth batter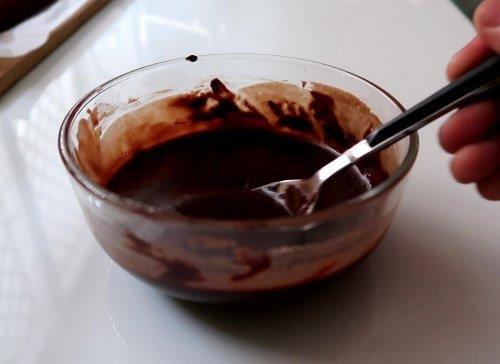 Pin
17)Remove the crust off and cut it into squares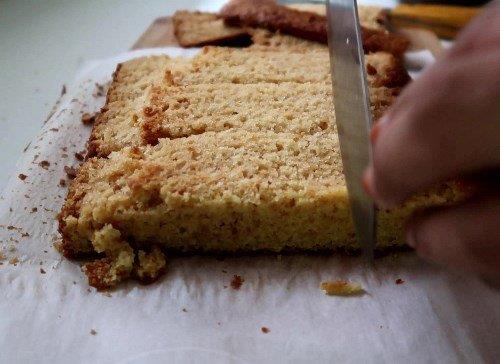 Pin
18)Coat in chocolate sauce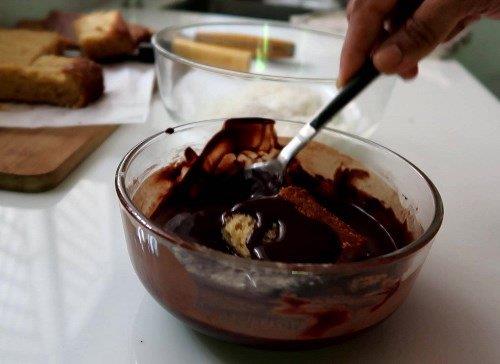 Pin
19)Coat in coconut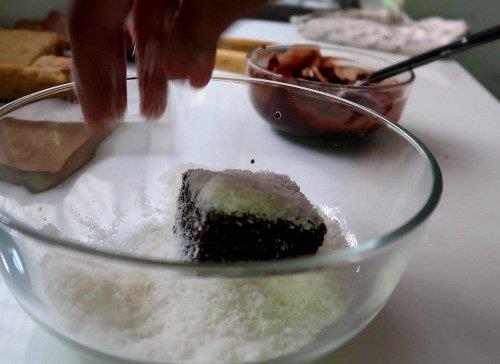 Pin
20)Done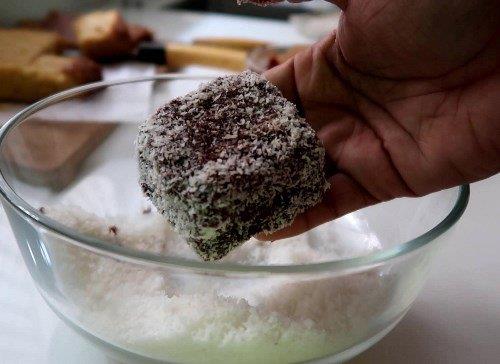 Pin
21)Serve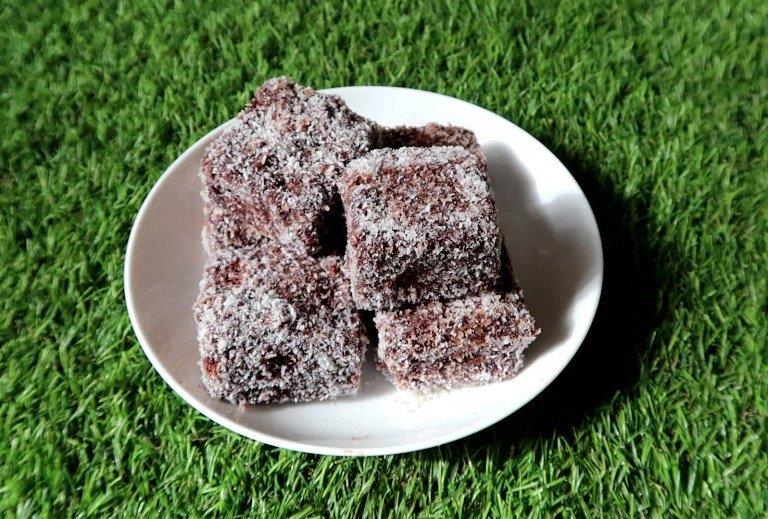 Pin
Frequently Asked Questions
Why are lamingtons called lamingtons?
The lamington was named after Lord Lamington, Governor of Queensland from 1896 to 1901, or possibly after his wife, Lady Lamington.