Cinnamon Roll Cake Recipe with Step by step pictures. Cinnamon roll cake is super easy to make and gives you all the taste and flavour of the traditional cinnamon roll buns. This cake has a delicious cream cheese frosting which goes perfectly well with it.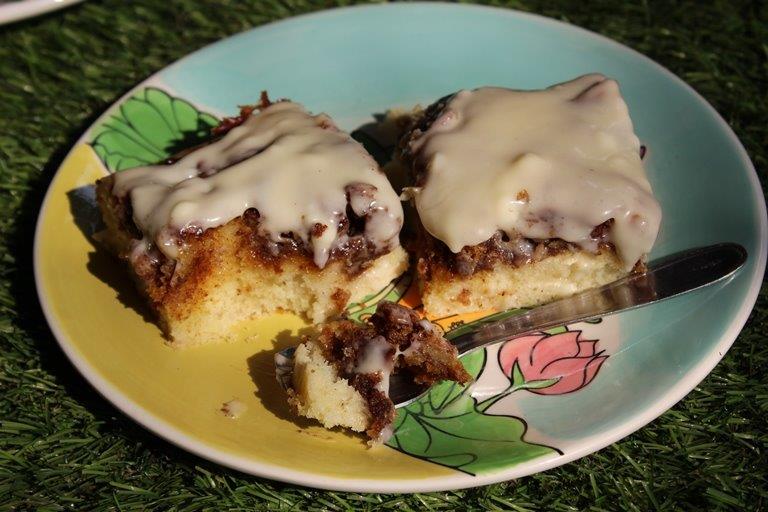 Pin
Cinnamon roll cake is not only easy to make but is simply delicious. You can serve this with a cup of coffee or tea. This cinnamon on the topping which taste so good. The smell is just amazing. Cinnamon Roll Cake with Cream Cheese Frosting is a perfect way to start a day.
About Cinnamon Roll Cake Recipe
This cake is perfect to bake on christmas day. You can bake this a day ahead and have this on christmas morning.
A cinnamon roll cake (also known as a cinnamon bun, cinnamon swirl, cinnamon Danish, and cinnamon snail) is a type of sweet roll popular in Northern Europe (particularly the Nordic countries, but also Austria and Germany) and North America. Kanelbulle is the Swedish word for it, kanelsnegl is the Danish word for it, kanelsnurr
is the Norwegian word for it, korvapuusti is the Finnish word for it, kanilsnur is the Icelandic word for it, and kaneelirull is the Estonian word for it. It is known as Zimtschnecke in Austria and Germany.
You will love this whole wheat beetroot cake.
Similar Recipes
Banana Cinnamon Muffins
Banana Cornflakes Muffins
Citrus Mango Muffins
Banana Chocolate Muffins
Eggless Banana Nuts Muffins
Eggless Banana Oats & Dates Muffins
Oats Bran Muffins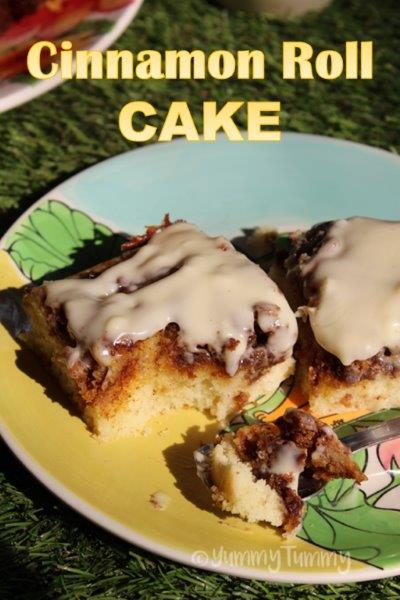 Pin
Check this Sticky toffee pudding recipe too.
Ingredients for Cinnamon Roll Cake Recipe 
All Purpose Flour / Maida 
Maida requires more oil or butter when baking or cooking because it is lighter and rises faster, which is why bakers prefer maida to atta. All-purpose flour can be used for a variety of tasks, including baking, cooking, coating meats and vegetables, and thickening sauces and gravies. To manufacture all-purpose flour, a blend of
hard wheat (which has more gluten) and soft wheat is crushed together.
Baking Powder 
Baking powder is used in baked goods to increase volume and lighten the texture. It works by releasing carbon dioxide gas into a batter or dough via an acid-base reaction, which causes bubbles in the wet mixture to expand and leaven the mixture.
Cinnamon Powder 
Ground cinnamon is added to dry mixtures, quick-cooking recipes, and recipes that call for a stronger flavour. Its simple to swap ground cinnamon for cinnamon sticks, but be careful not to overpower the dish.
If you have any questions not covered in this post and if you need help, leave me a comment or mail me @[email protected] and I'll help as soon as I can.
Follow me on Instagram, Facebook, Pinterest ,Youtube and Twitter for more Yummy Tummy inspiration.
IF YOU MAKE THIS RECIPE OR ANYTHING FROM YUMMY TUMMY, MAKE SURE TO POST IT AND TAG ME SO I CAN SEE ALL OF YOUR CREATIONS!! #YUMMYTUMMYAARTHI AND @YUMMYTUMMYAARTHI ON INSTAGRAM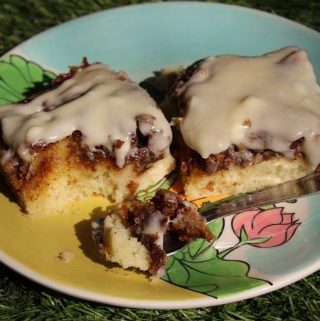 Cinnamon Cake Recipe | Cinnamon Roll Cake Recipe
Cinnamon Roll cake is one of the most delicious dessert. Cinnamon Roll cake is perfect with a cup of coffee or tea.
Ingredients
FOR CAKE BATTER:
All Purpose Flour / Maida - 1 ½ cup

180 grams

Salt a pinch

Sugar - ½ cup

100 grams

Baking Powder - 1 tsp

Milk - ¾ cup

180 ml

Egg - 1

Vanilla Extract - 1 tsp

Melted Butter - ¼ cup

60 ml
FOR CINNAMON BUTTER:
Soft Unsalted Butter - ½ cup

100 grams

Brown Sugar - ½ cup

100 grams

All Purpose Flour / Maida - 1 tblsp

Cinnamon Powder - 1 tblsp
FOR FROSTING:
Cream Cheese - ½ cup

Icing Sugar - ¼ cup

Vanilla Extract - ½ tsp
Instructions
Preheat oven to 180 degree C.

Mix cinnamon butter together and set aside.

MIx cake batter, take egg, sugar, vanilla and mix well.

Add in melted butter and mix well.

Add in milk, add in all purpose flour, baking powder, salt. Fold gently.

Spoon this into the parchment paper lined baking pan. Bake till 30 to 35 mins.

Remove and cool completely.

Now mix all ingredients for frosting.

Once cake is cooled, spread frosting over it and serve.
Notes
1)You can make the frosting and the cinnamon butter spread in advance and store in fridge. Bring the cinnamon butterto room temparature before spreading.
2)Cinnamon Roll cake taste similar to cinnamon buns.
3)This goes well with coffee.
Nutrition Facts
Cinnamon Cake Recipe | Cinnamon Roll Cake Recipe
Amount Per Serving
Calories 267
Calories from Fat 154
% Daily Value*
Fat 17.1g26%
Sodium 64mg3%
Carbohydrates 26.7g9%
Protein 2.5g5%
* Percent Daily Values are based on a 2000 calorie diet.
Cinnamon Roll Cake Recipe Step by Step pictures
1)Take egg in a bowl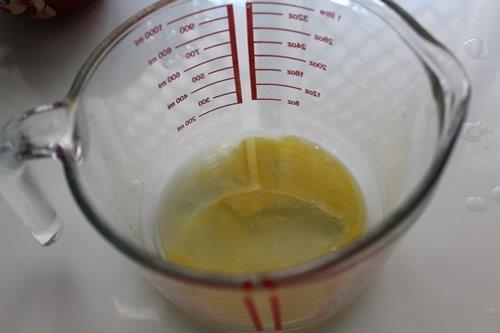 Pin
2)Add in sugar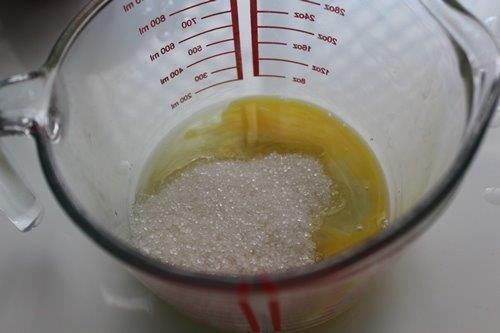 Pin
3)Add in melted butter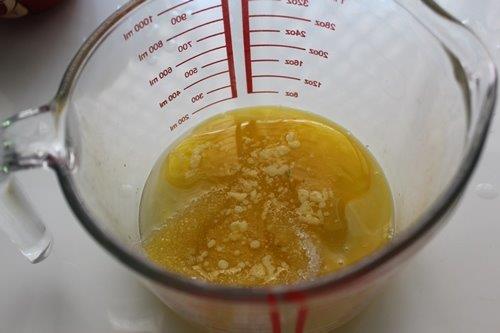 Pin
4)Add in vanilla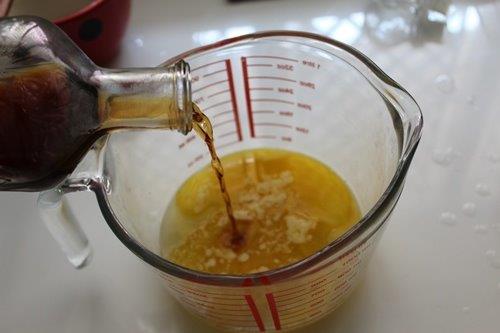 Pin
5)Add in milk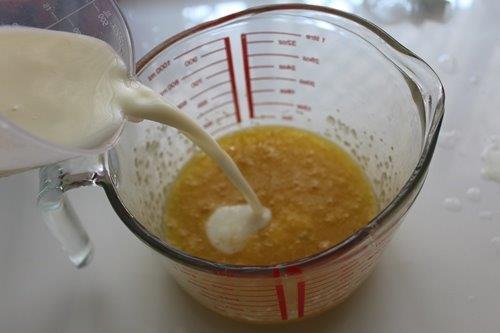 Pin
6)Add in flour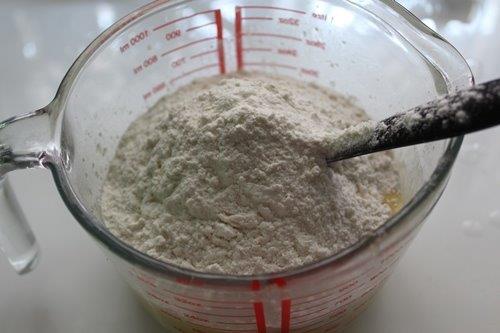 Pin
7)Add in salt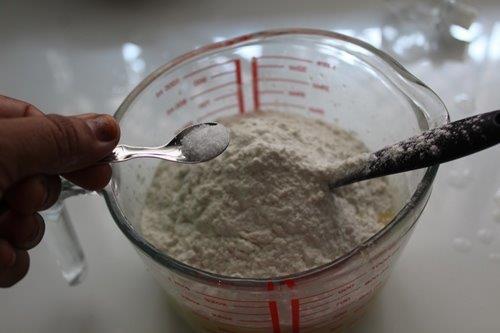 Pin
8)Add in baking powder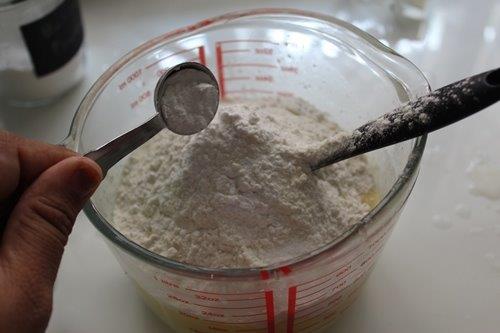 Pin
9)Fold gently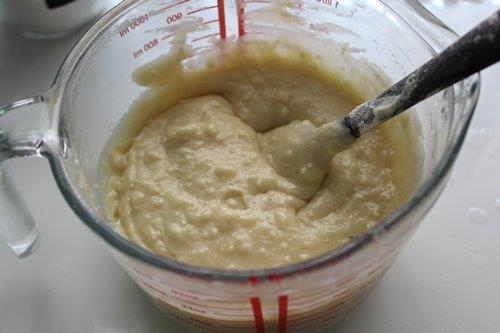 Pin
11)Spoon this into the baking pan, spread and set aside.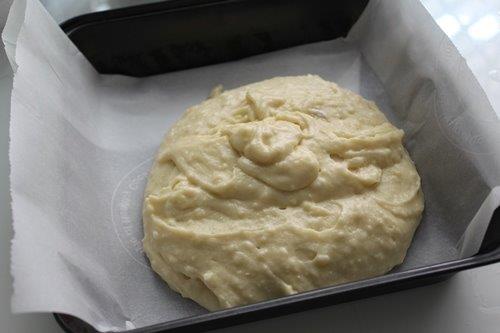 Pin
12)Take butter in a bowl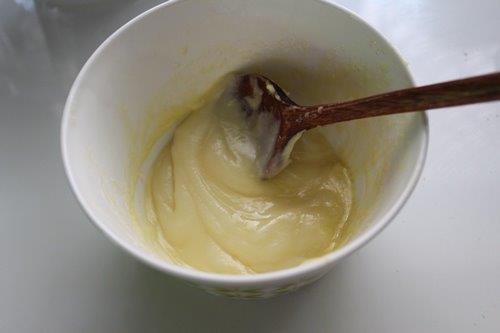 Pin
13)Add in brown sugar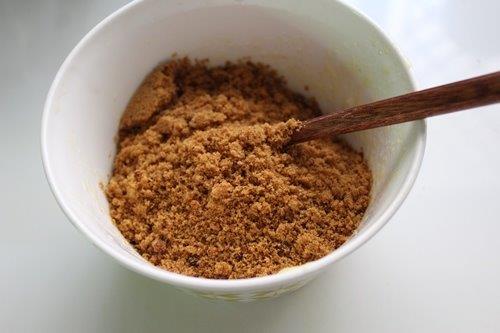 Pin
14)Add in cinnamon powder and all purpose flour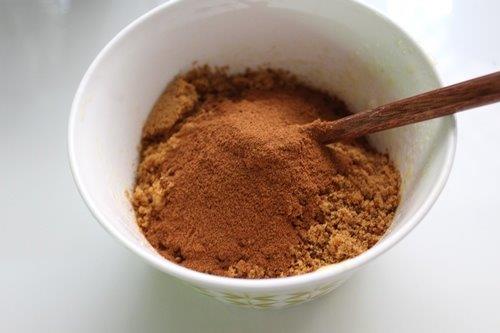 Pin
15)Mix well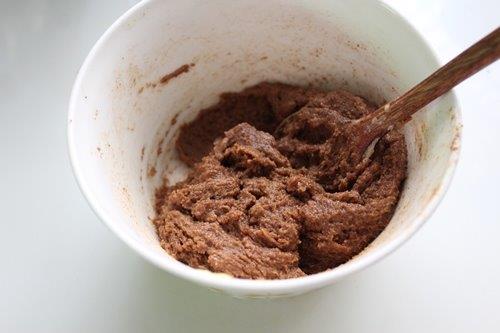 Pin
16)Spoon this into cake pan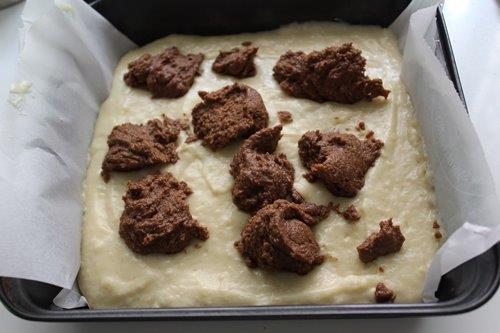 Pin
17)Swirl it.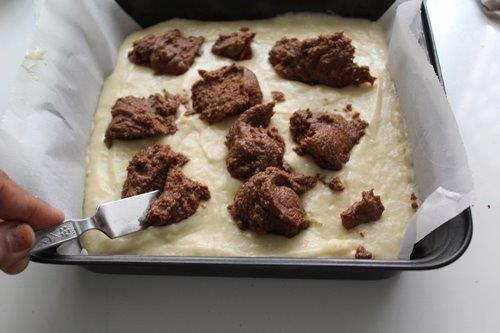 Pin
18)Like this and bake till done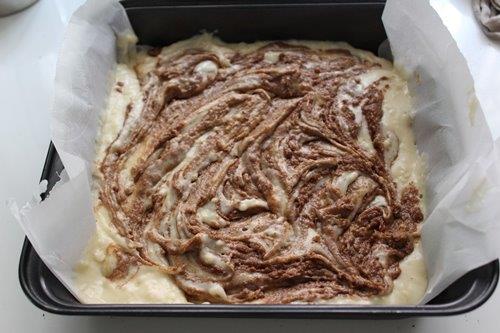 Pin
19)Take cream cheese in a bowl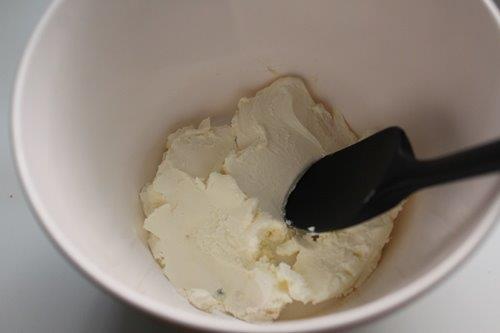 Pin
20)Add icing sugar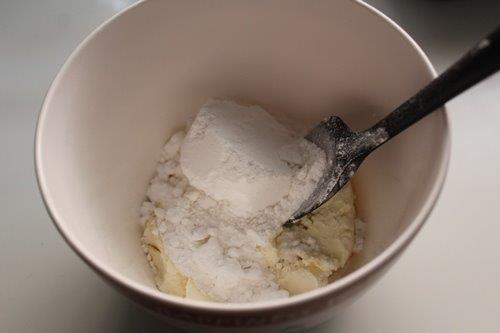 Pin
21)add in vanilla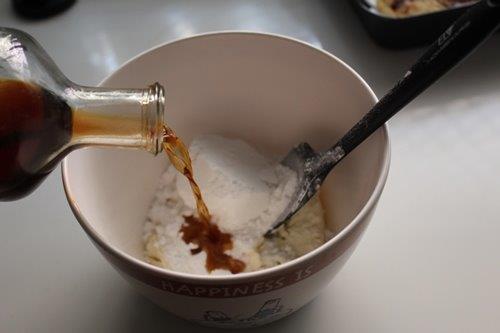 Pin
22)Mix well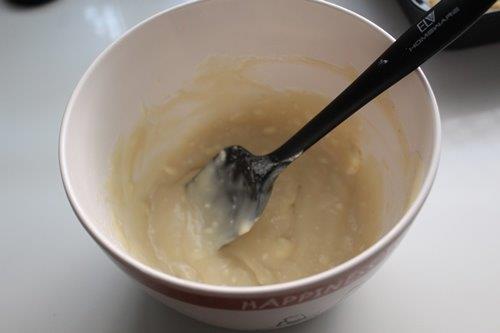 Pin
23)Spread evenly and serve.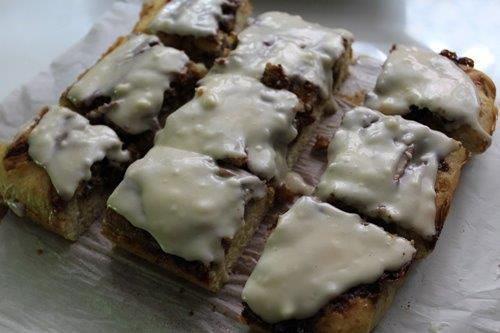 Pin
24)Serve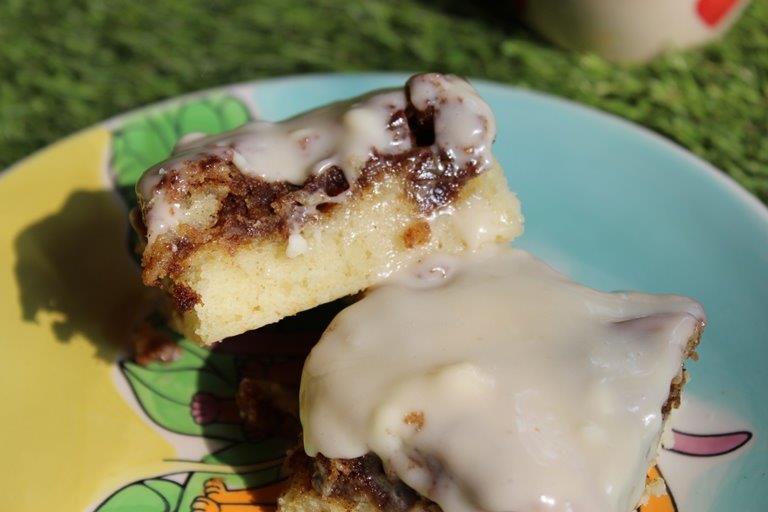 Pin
Frequently Asked Questions
What is the origin of cinnamon rolls?
It is thought that the cinnamon rolls we know today originated in Sweden. They are known as kanelbulle in that country and are celebrated as a national holiday on October 4th. The popularity of cinnamon rolls in the United States began in the southern states and later spread throughout the country.
Is cinnamon roll a bread or pastry?
Traditional cinnamon rolls are a sweet breakfast pastry made with a yeast-based dough that is buttery.
What does cinnamon roll taste like?
The dough itself should be lightly sweetened but flavorful: yeasty, buttery, and possibly even tangy. The filling should have a punch of cinnamon and be sticky with brown sugar and butter.