How to Make treacle at home. This Black treacle recipe is so quick to make also very perfect. You can use this treacle in cakes, scones, cookies and many more.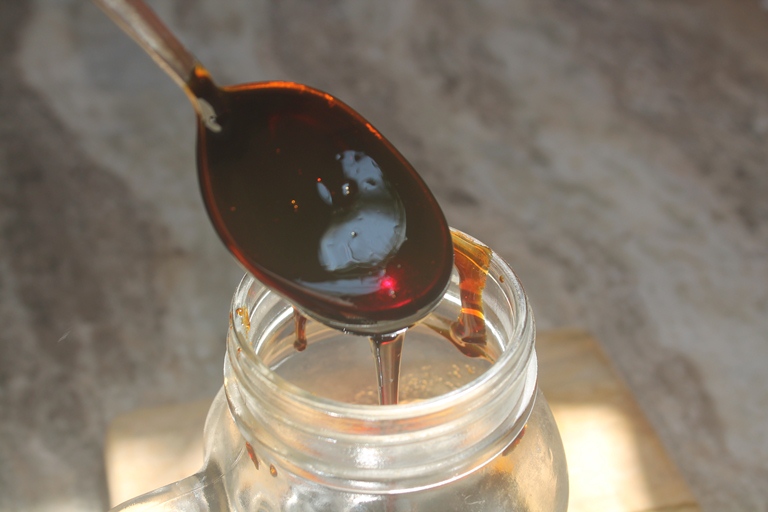 Pin
Homemade Treacle Recipe - Black Treacle Recipe with step wise pictures.
Super easy method to make treacle at home. This recipe is so quick to make also very perfect. You can use this treacle in cakes, scones, cookies and many more.
What is Treacle?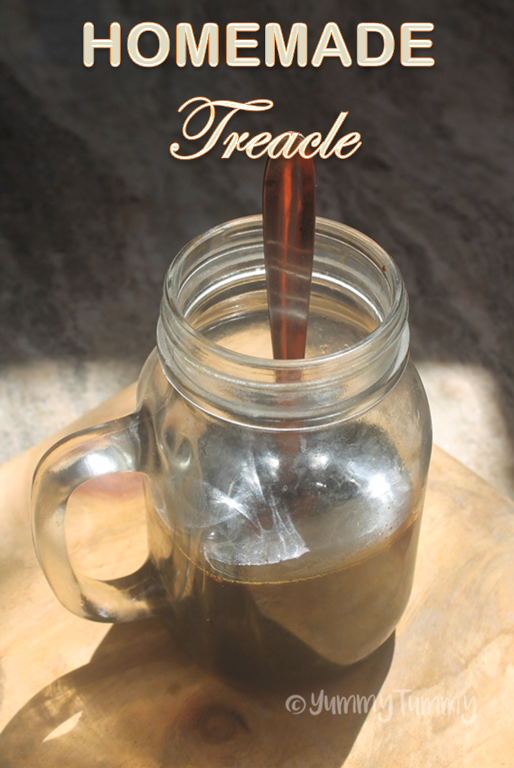 Pin
Buying treacle can be pretty expensive, but i am telling you, this recipe is super easy and is very cheap to make. It is very very easy to make at home. You can use this  in any baking recipes or any recipe that calls for it. It is a fool proof and very yummy syrup. It is a british product. You can use this specially in gingerbread. YUM!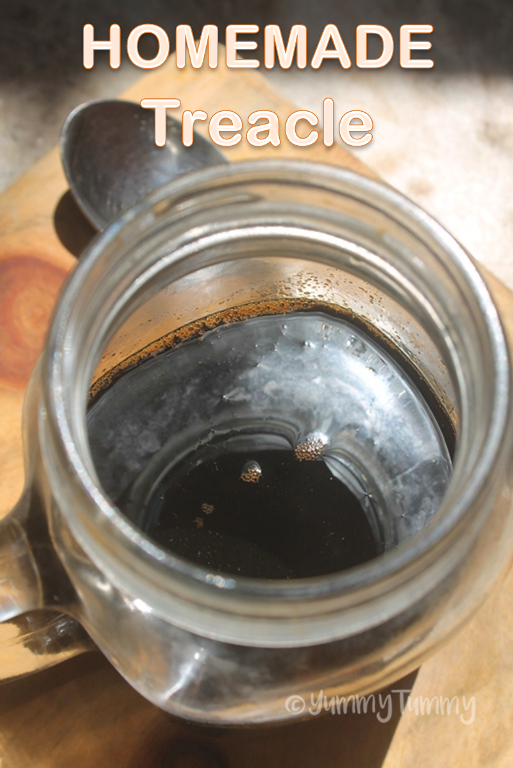 Pin
Hope you will give this a try and let me know how it turns out for you.
Golden syrup is an invert sugar syrup which is amber in colour. This is used in many recipes specially baking recipes. Making golden syrup at home is very easy, you need just sugar, water and lemon.
Check out this recipe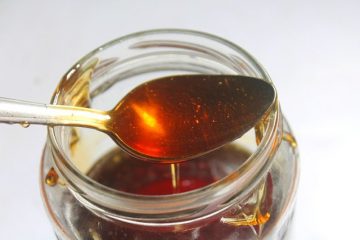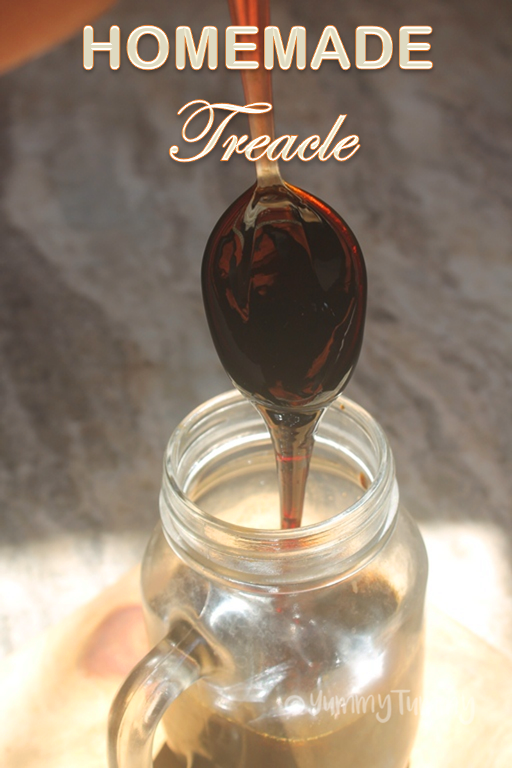 Pin
If you have any questions not covered in this post and if you need help, leave me a comment or mail me @[email protected] and I'll help as soon as I can.
Follow me on Instagram, Facebook, Pinterest ,Youtube and Twitter for more Yummy Tummy inspiration.
IF YOU MAKE THIS RECIPE OR ANYTHING FROM YUMMY TUMMY, MAKE SURE TO POST IT AND TAG ME SO I CAN SEE ALL OF YOUR CREATIONS!! #YUMMYTUMMYAARTHI AND @YUMMYTUMMYAARTHI ON INSTAGRAM!
📖 Recipe Card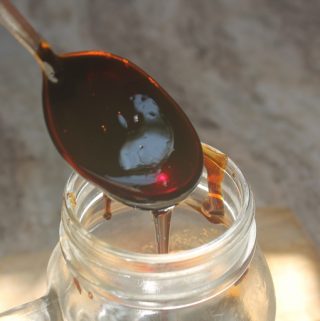 Homemade Treacle Recipe
Recipe Source:
Steve's Kitchen
Super easy method to make treacle at home. This recipe is so quick to make also very perfect. You can use this treacle in cakes, scones, cookies and many more.
Print
Pin
Rate
Ingredients
Sugar - 200 grams

1 cup

Water - ¼ cup

Sugar - 500 grams

2 ½ cup

Boiling Water - 1 cup

Lemon - ½ of a small lemon
Instructions
Take 200 grams sugar and ¼ cup water in a big pot.

Put it on heat and mix on low heat till sugar is completely melted.

Now cook this till the sugar caramelize. Dont stir, just swirl the pan. cook till it gets nice golden colour. Then lower the heat and cook till sugars gets deep colour almost black.

Now slowly add in boiling water and keep mixing. It will splatter be careful. Once you added all the water mix well so the sugar comes back to a boiling point.

At this point add in 500 grams of sugar and mix well. Keep mixing on a low heat till all the sugar is melted,.

Now add in lemon slice into the syrup and mix well.

Once all the sugar is melted, put the flame to a low simmer (very low low flame) and simmer this for 15 to 20 mins till the mixture thickens little.

The mixture will look watery but once it cools it will thickens.

Now strain syrup and put it in a clean dry heat safe container when it is still hot.

set aside to cool down completely.

Now if you check it will be thickened like a treacle

Cover it and store it in your shelf for many months.
Notes
1)When you are caramelizing the sugar dont stir it, else it will crystalize the sugar. Just swirl the pan.
2)When you are simmering the sugar for the final stage, cook it on a very very low heat.
3)Adding lemon is important, the citric acid in the lemon will prevent the sugar from getting crystalized.
4)If have over cooked the syrup and once it cools down, if it gets too thick than needed, dont worry, empty the sugar in a pan and add more boiling water and simmer for couple of mins.
5)Store this in a clean, dry heat safe jar in normal cupboard and not in fridge.
Join us on Facebook
Follow us on Facebook
Share by Email
Share on Facebook
Step by Step Pictures
1)Take sugar in a large pot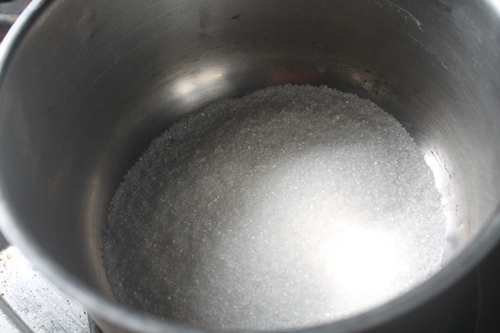 Pin
2)Add some water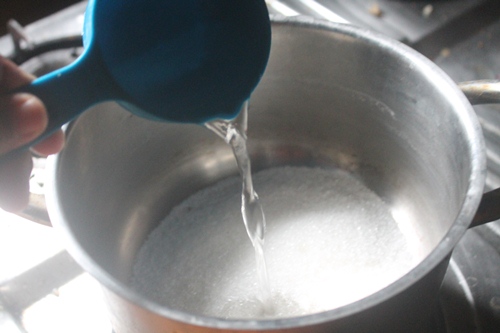 Pin
3)Mix well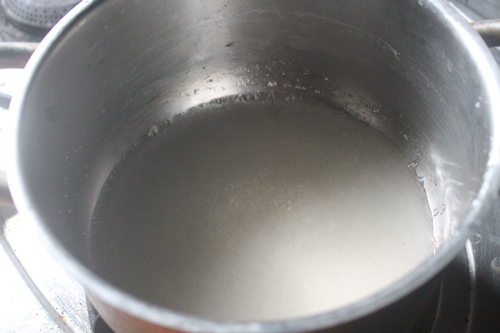 Pin
4)Bring it to a boil. Swirl the pan so the sugar is melted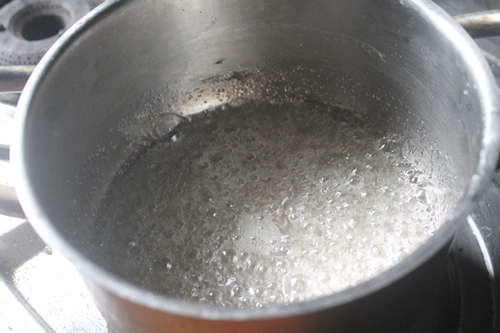 Pin
5)Now boil this till the colour changes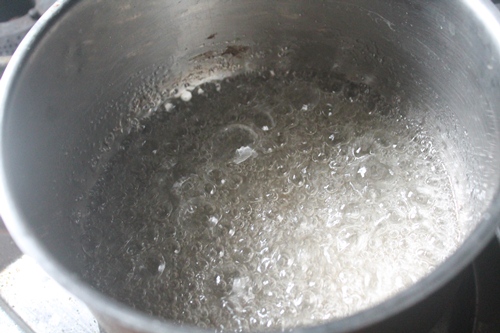 Pin
6)It will get light golden first.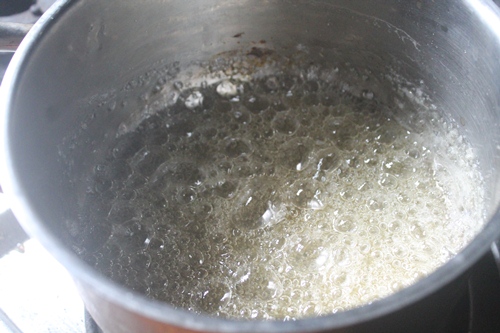 Pin
7)Now it will get darker and darker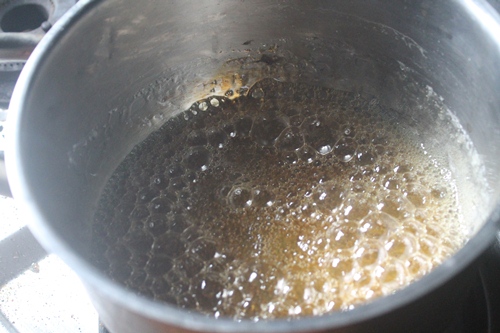 Pin
8)Cook on a medium heat till the sugar gets dark colour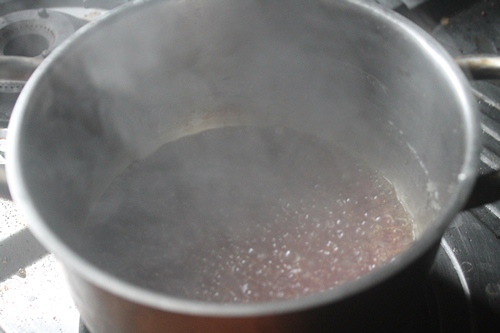 Pin
9)Now it is perfect.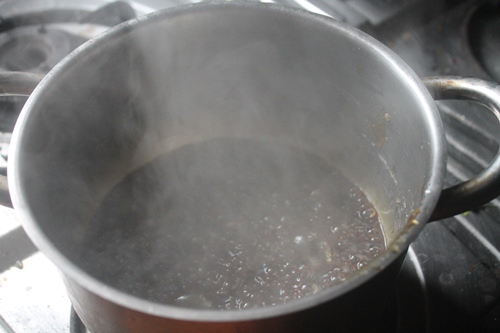 Pin
10)The colour is nice and dark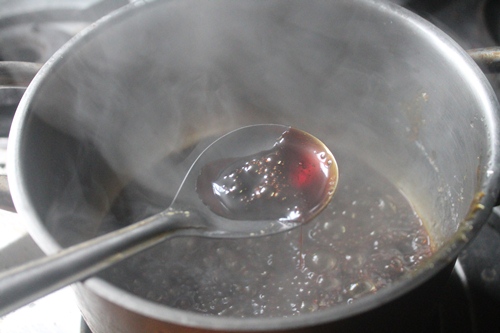 Pin
11)Now it is time to add the hot boiling water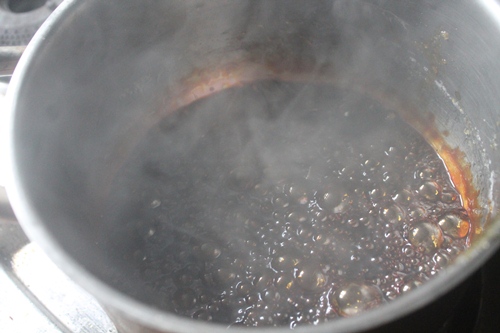 Pin
12)First add in some hot boiling water. I mistakenly added sugar first so the sugar got crystalized. So please add boiling water first and then the sugar.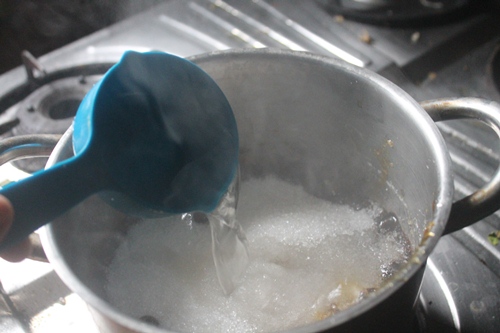 Pin
13)Once you add water, mix and get rid of all the lumps. Then add in sugar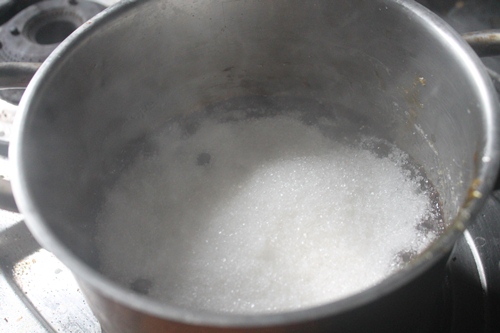 Pin
14)Mix and cook till sugar melts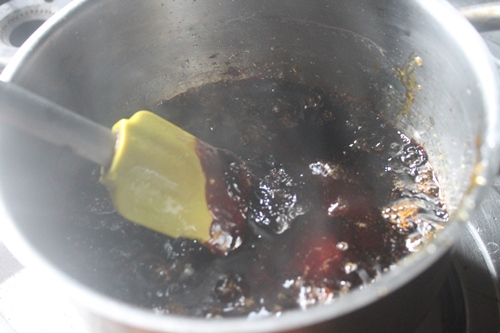 Pin
15)Now it is almost melted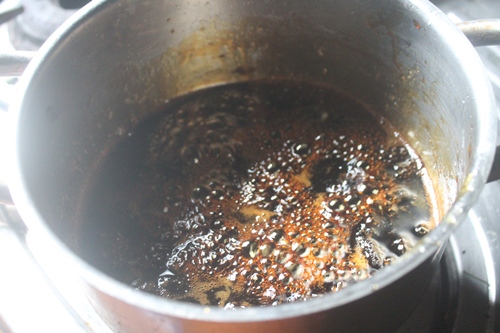 Pin
16)Take a piece of lemon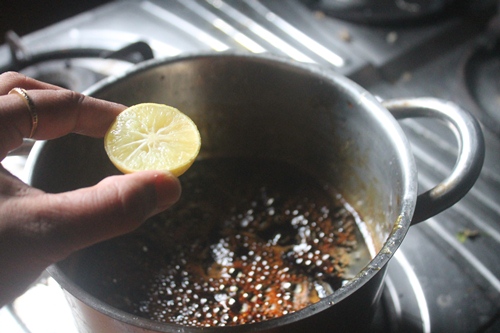 Pin
17)Squeeze in the juice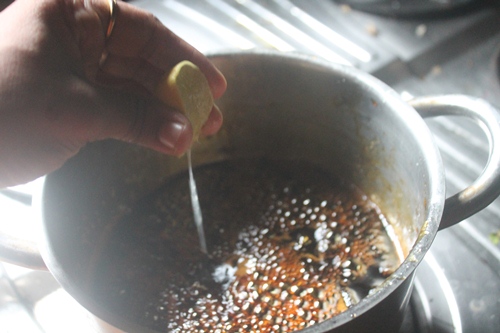 Pin
18)Drop the peel too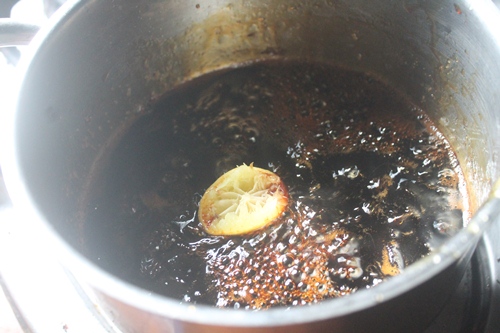 Pin
19)Low the flame and cook for 10 to 15 mins.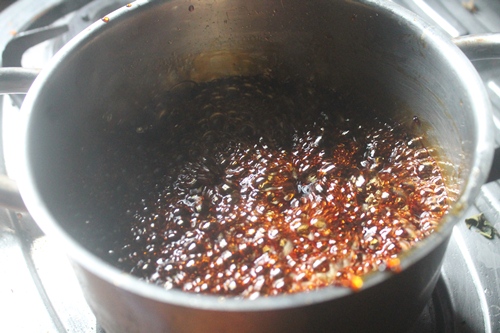 Pin
20)Now it is done.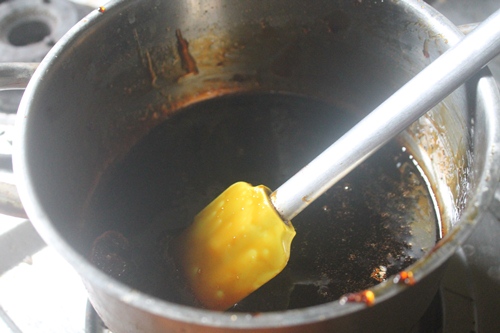 Pin
21)Remove the lemon peel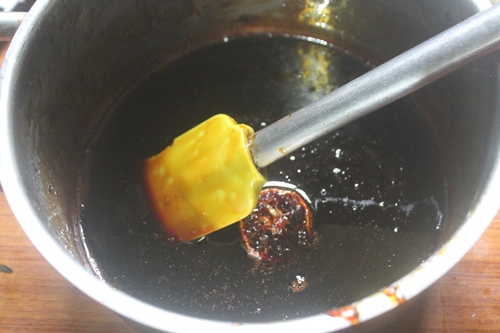 Pin
22)Store it in a clean dry jar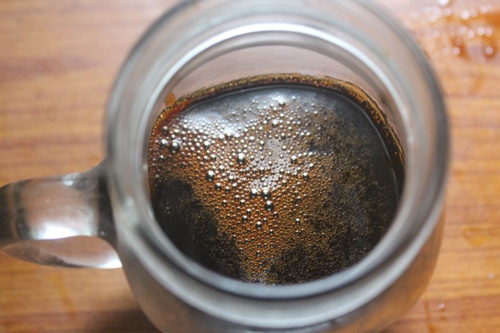 Pin
23)This keeps well for over a month in room temp. Don't store in fridge.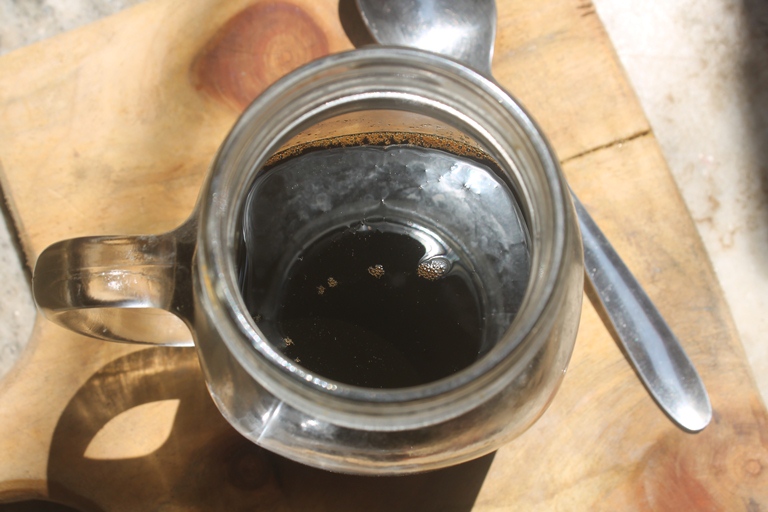 Pin
24)I will share few recipes using this.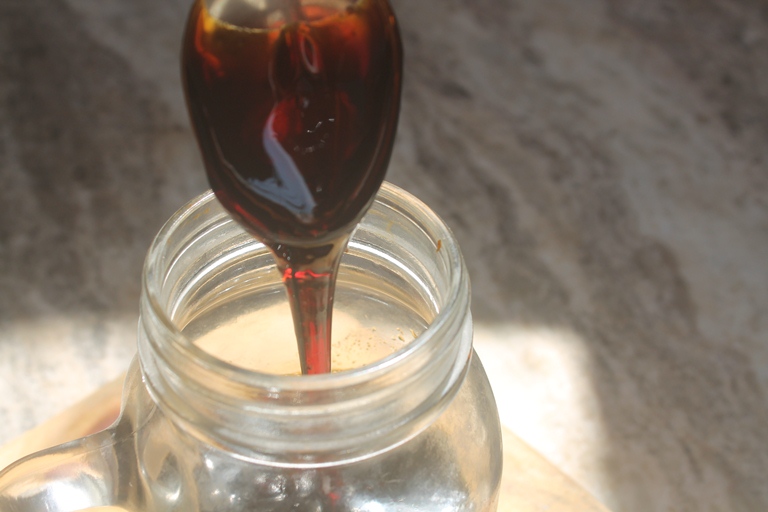 Pin
Related Recipes