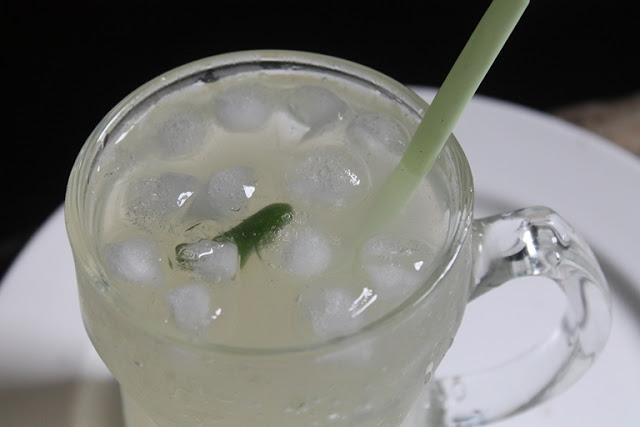 This is a twist on the plain lemon juice, it has a chill twist and kick to it. So cool, very refreshing with a little bite into it. When you drink it, you can almost feel your throat and stomach getting instantly cool. So good for hot days.
Similar Recipes,
Heart Block Cure Drink
Mint Masala Soda
Blue Curacao Mocktail
Fresh Ginger Ale
Sparkling Pink Lemonade
Watermelon Ginger Cooler
Lemonade
Ginger Ale
Basil Seeds Lemonade
Mint Lemonade
Watermelon Lemonade
Mango Lemonade
Strawberry Lemonade
Mint Masala Soda
Mint Squash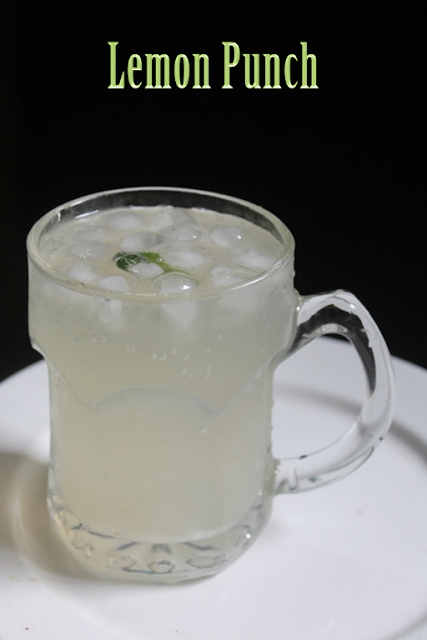 Hope you will give this a try and let me know how it turns out for you..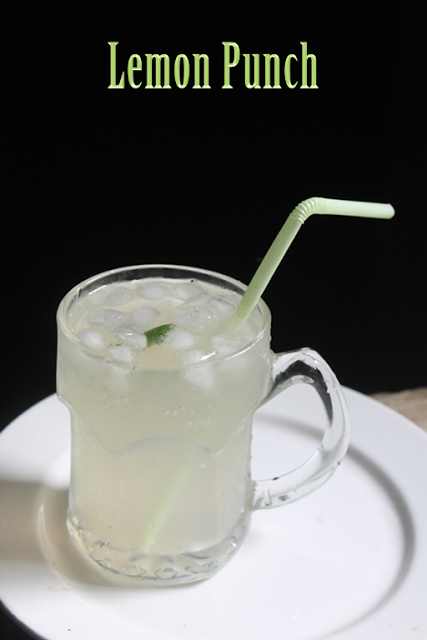 Preparation Time : 5 mins
Serves: 2
Ingredients:
Lemon Juice – 2 tblspn or to taste
Sugar – 4 tblspn or to taste
Salt – 1 tsp or to taste
Green Chilli – 1/2 or to taste
Ice Cubes lots of it
Ice Water around 1.5 to 2 cup
Method:
Take all the ingredients in a cocktail shaker or a bottle and shake it well.
Pour into glass, top with more ice and serve.
Pictorial: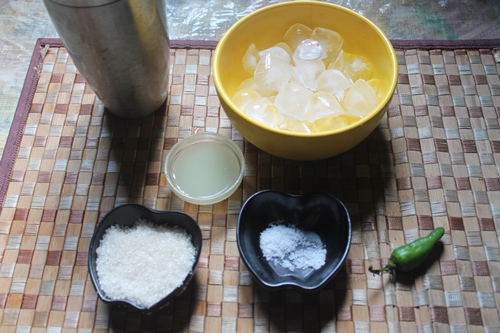 Take your ingredients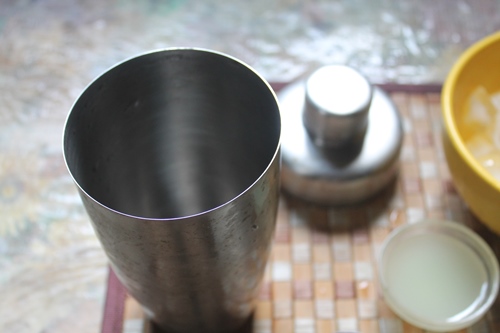 You need a cocktail shaker for this..if you dont have one, you can use a bottle too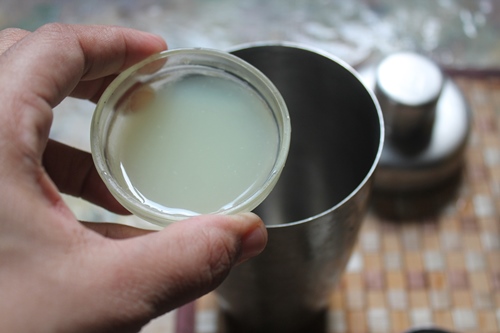 add lemon juice in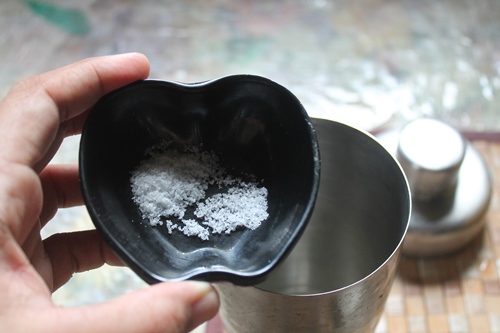 add in salt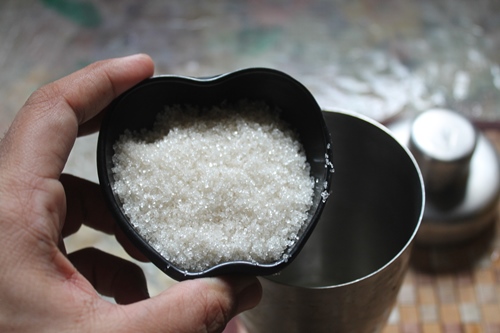 now add in sugar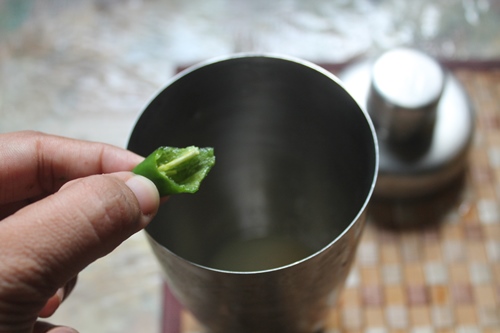 now add in a piece of green chilli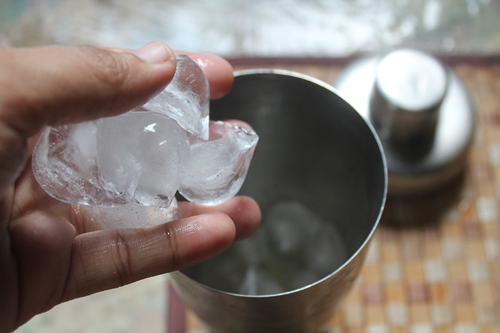 add in lots of ice cubes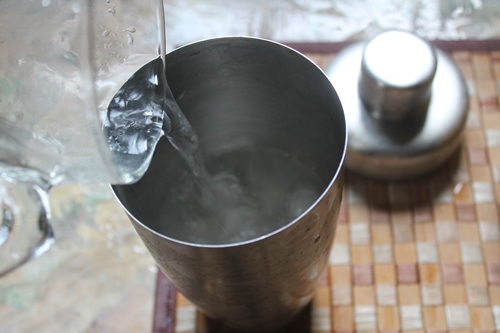 pour in some cold water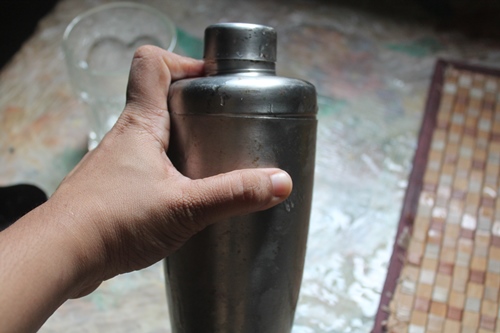 now shake shake shake..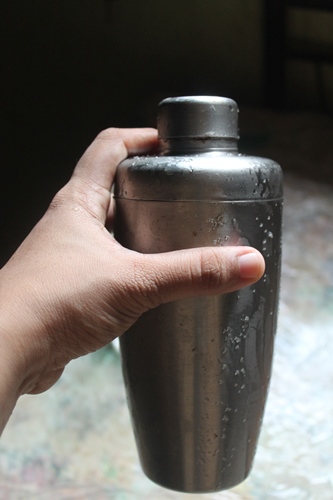 done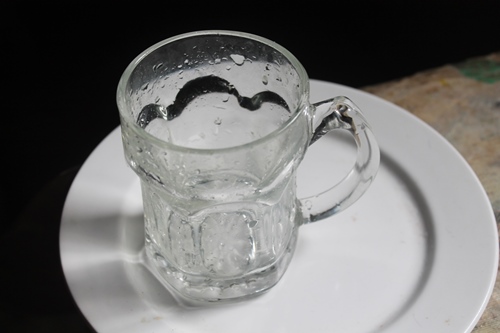 take a glass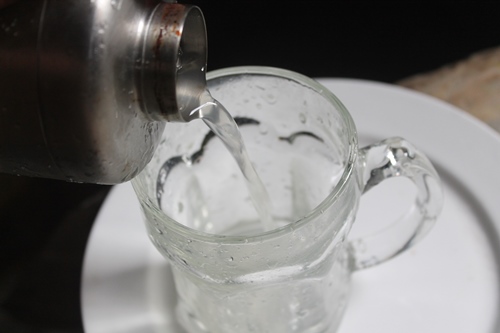 pour it in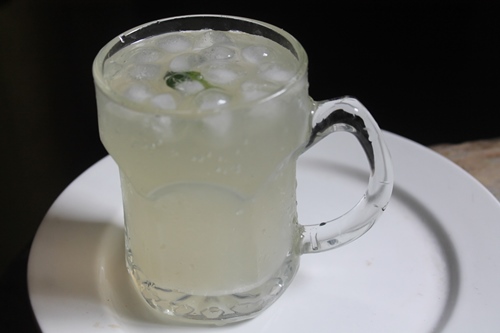 You can add more ice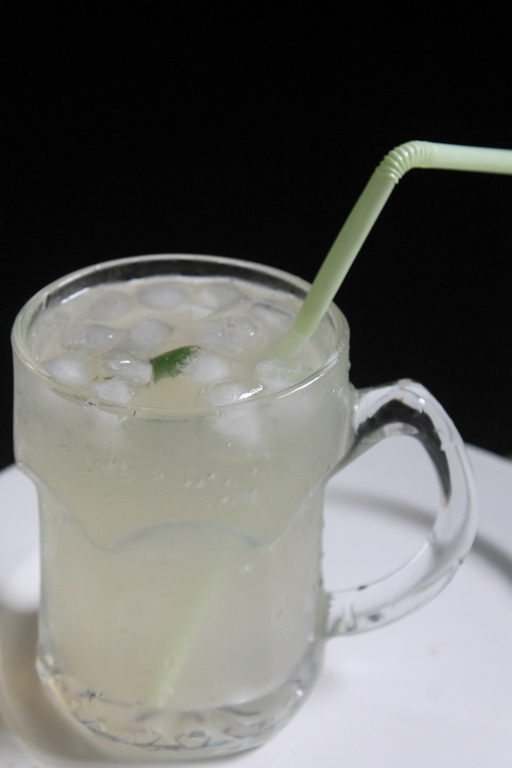 stick a straw in and drink it up..