This is my favourite kind of breakfast. Totally delicious. The omelette has full of flavour and it really packs a punch. A great way to include some veggies in your morning breakfast.
Veg Omelette
Fluffy Egg Omelette with Sausage filling
Cheese Omelette
Spicy Egg Omelette for Rice
Mushroom Omelette

Hope you will give this a try and let me know how it turns out for you.
Preparation Time : 5 mins
Cooking Time: 5 mins
Serves: 2


Ingredients:
Eggs – 4
Onion – 1 medium size chopped finely
Tomato – 1 medium size chopped finely
Capsicum / Bell Peppers – 1/4 cup chopped finely
Coriander leaves a small handful chopped finely
Green Chillies – 1 chopped finely
Turmeric Powder – 1/2 tsp
Chilli Powder – 1/2 tsp
Pepper Powder – 1/2 tsp
Garam masala powder – 1/2 tsp
Salt to taste
Oil – 1 tblspn
Method:
Mix everything up.
Heat oil in a pan, pour the mix in and cook till the bottom sets. Flip over and cook till the other side is done.
Serve with toasted bread.



Pictorial: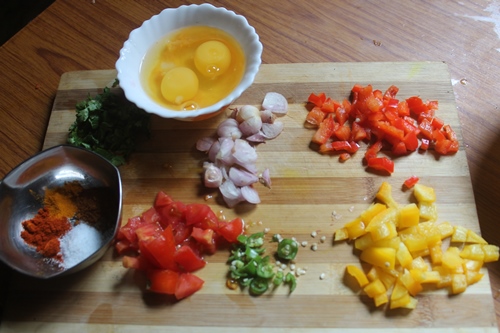 Take all your ingredients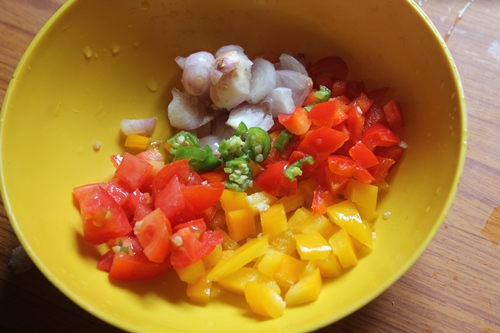 take onions, tomatoes, capsicum, green chillies in a bowl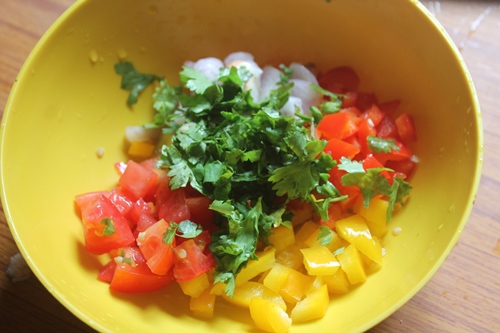 add coriander leaves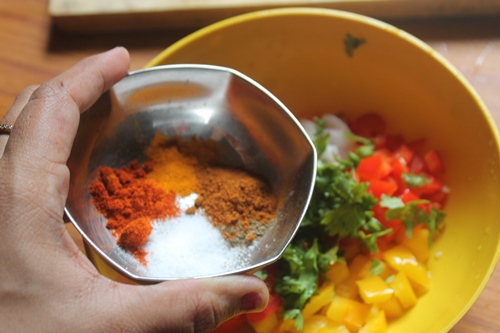 add salt, chilli powder, turmeric, pepper and garam masala powder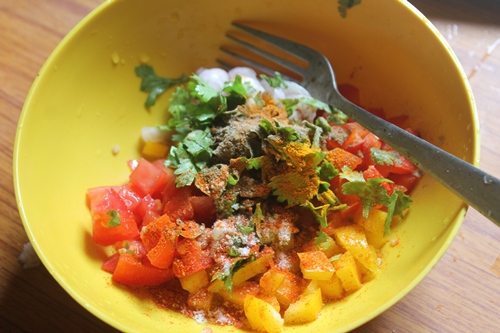 add it in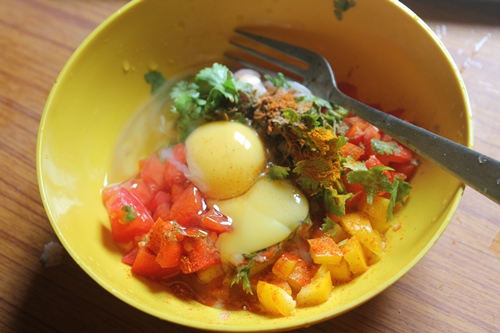 add eggs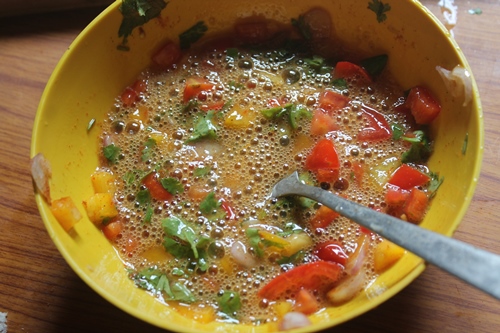 mix well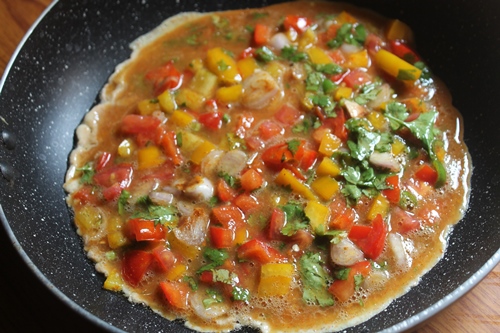 heat a pan with oil, pour the mix in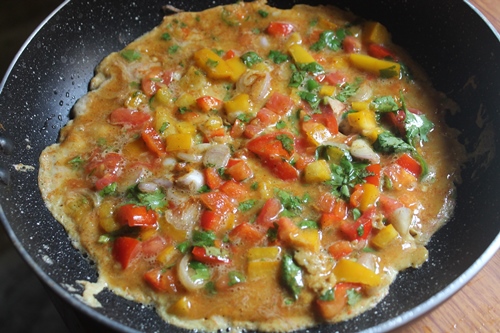 let it cook till the bottom is set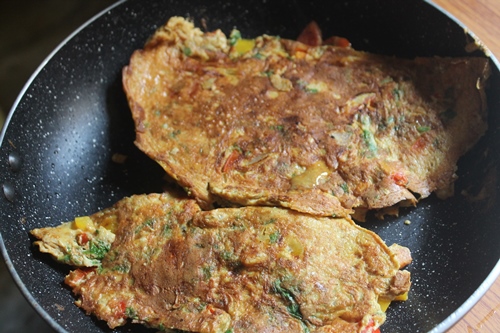 flip over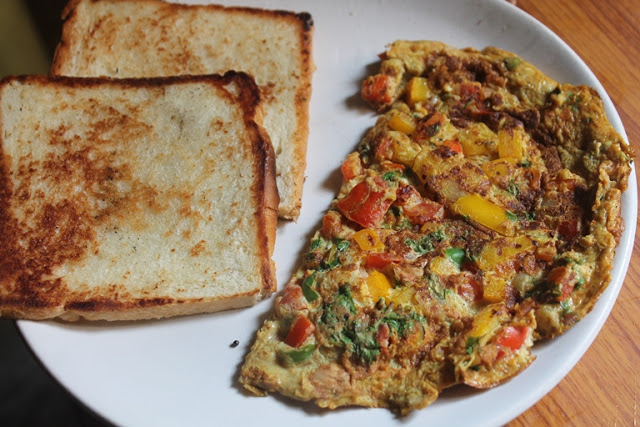 Serve with toasted bread