No Bake Lamington Recipe with Step by Step Pictures. This is a no bake lamington recipe made with leftover cake scraps.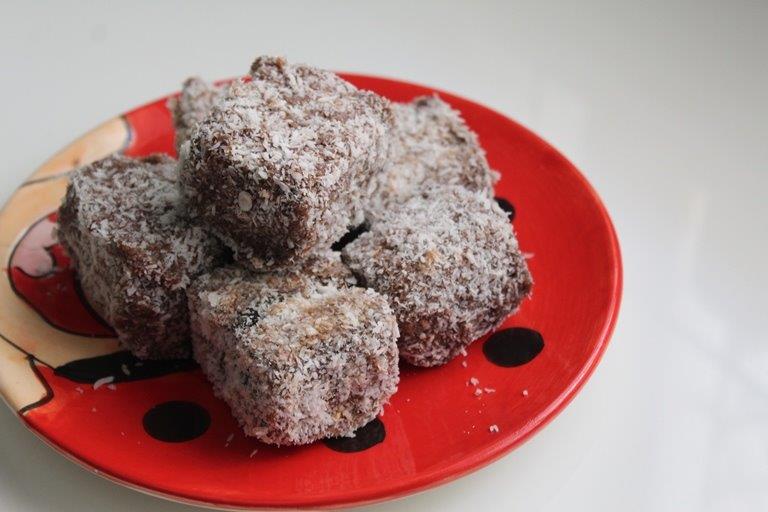 Pin
No bake Lamington is an easy recipe which is made using leftover cake. You can use cake scraps too.
Lamington cakes recipe is one of my all time favorite. I love it so much that i have made quite a variation of this recipe on my blog. You will love my traditional lamingtons and my jelly lamingtons. This is a no bake version of lamingtons, which uses cake scraps or leftover cake. You can use store bought cake too.
About No Bake Lamington Recipe
A lamington is an Australian cake made from squares of butter cake or sponge cake coated in an outer layer of chocolate sauce and rolled in desiccated coconut. The thin mixture is absorbed into the outside of the sponge cake and left to set, giving the cake a distinctive texture.
In Australia, they are commonly found in local bakeries and supermarkets, but local coffee shops are increasingly serving these little cakes as a posh, yet nostalgic, bite.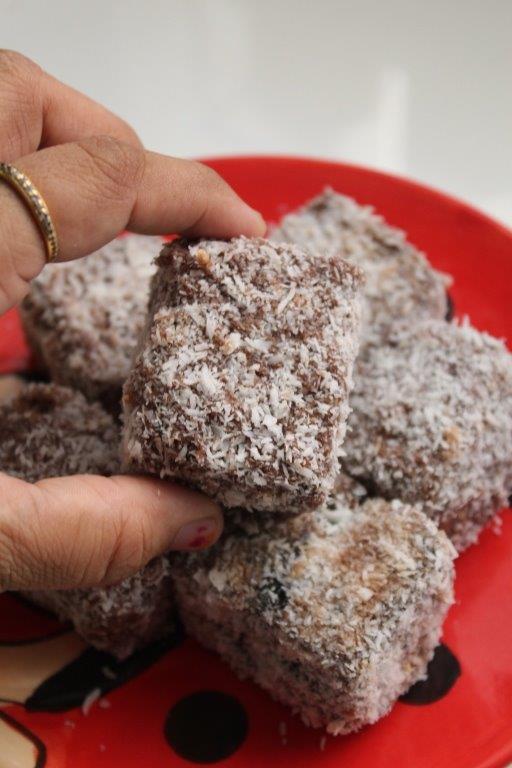 Pin
Ingredients for No Bake Lamington Recipe
Chocolate Chips :
Semi-sweet chocolate chips are typically made from sugar, chocolate, cocoa butter, milkfat, and soy lecithin, which acts as an emulsifier. They're also known as semi-sweet morsels.
Icing sugar :
It dissolves quickly, making it ideal for use in icings, buttercream, and frostings, as well as some candies and for dusting baked cakes and cookies.
Coconut :
Coconut meat is delicious and slightly sweet, and it can be eaten raw or dried. It is used to make a variety of products, including coconut milk, cream, and oil.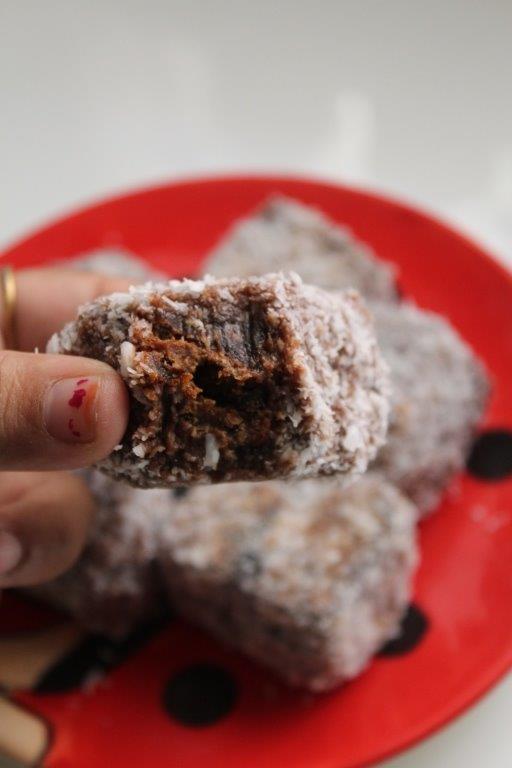 Pin
If you have any questions not covered in this post and if you need help, leave me a comment or mail me @[email protected] and I'll help as soon as I can.
Follow me on Instagram, Facebook, Pinterest ,Youtube and Twitter for more Yummy Tummy inspiration.
IF YOU MAKE THIS RECIPE OR ANYTHING FROM YUMMY TUMMY, MAKE SURE TO POST IT AND TAG ME SO I CAN SEE ALL OF YOUR CREATIONS!! #YUMMYTUMMYAARTHI AND @YUMMYTUMMYAARTHI ON INSTAGRAM!
📖 Recipe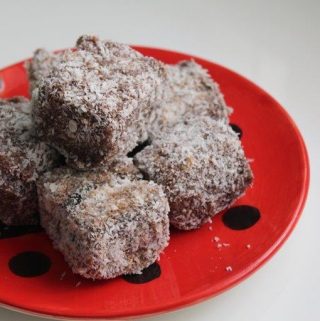 No Bake Lamington Recipe | Lamington Cake Recipe
No Bake lamingtons is made using leftover cakes and it is perfect to use cake scraps too.
Ingredients
Leftover Cake - 3 cups

Chocolate Chips- ½ cup

Nuts - 3 tblsp chopped finely

Coconut - ¼ cup
For Sauce & Coating:
Icing Sugar - 1 cup

Cocoa Powder - ¼ cup

Melted Butter - 3 tblsp

Water as needed

Dessicated Coconut - 1 cup or as needed
Instructions
Melt chocolate.

Take all ingredients for the cake bars in a bowl and mix well.

Press it into a mould and refrigerate for 30 mins.

Cut it into bars.

Mix ingredients for sauce except coconut.

Coat the cake in the sauce and coat it in coconut.

Let it set in fridge for 30 mins before serving.

Enjoy
Video
No Bake Lamington Recipe with Step by Step Pictures
1)Melt some chocolate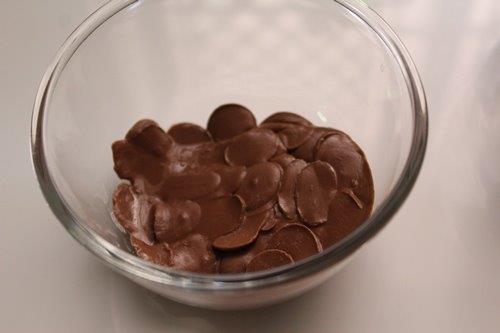 Pin
2)You can mix till smooth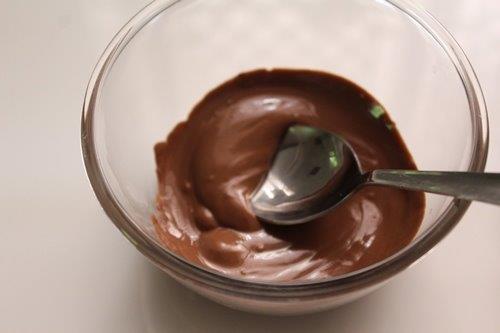 Pin
3)I used some leftover fruit cake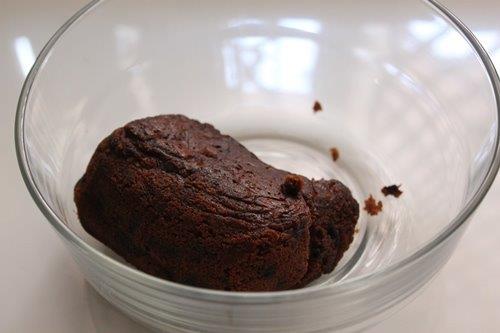 Pin
4)Crumble it.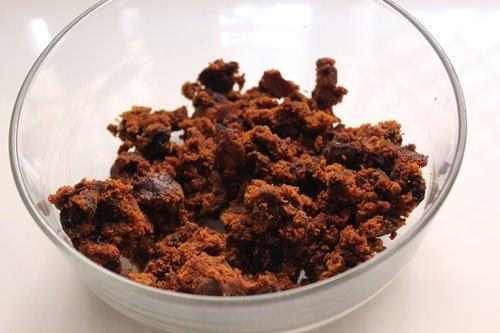 Pin
5)Add in some chopped nuts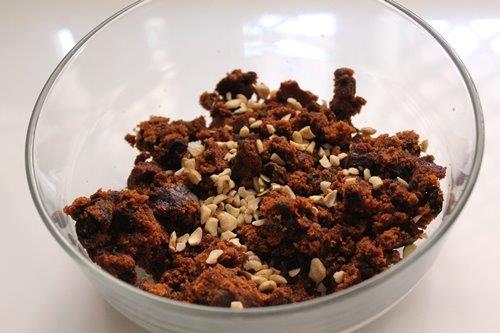 Pin
6)Add in melted chocolate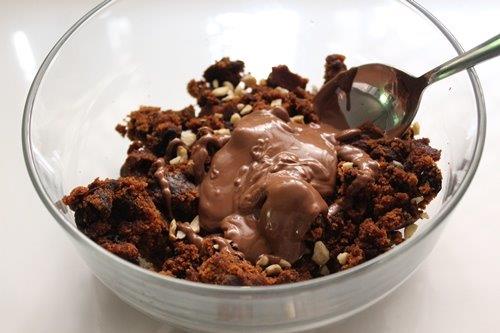 Pin
7)Add in coconut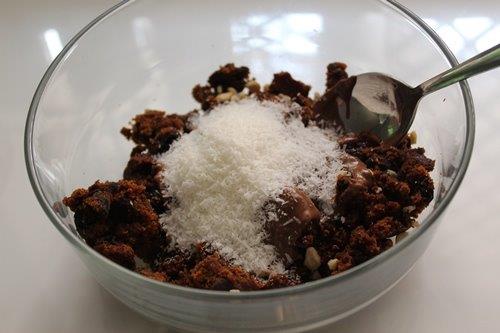 Pin
8)Mix well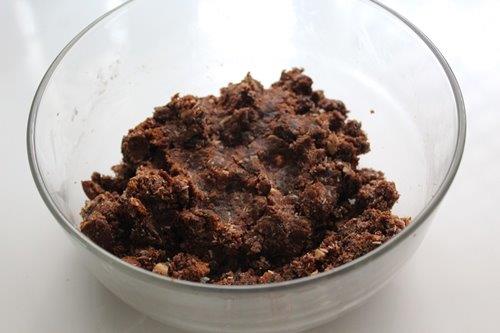 Pin
9)Press it in a mould and chill in fridge for 30 mins.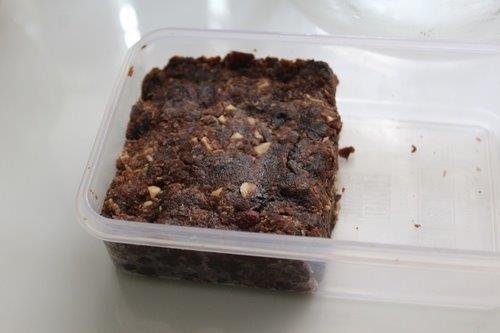 Pin
10)Cut it into squares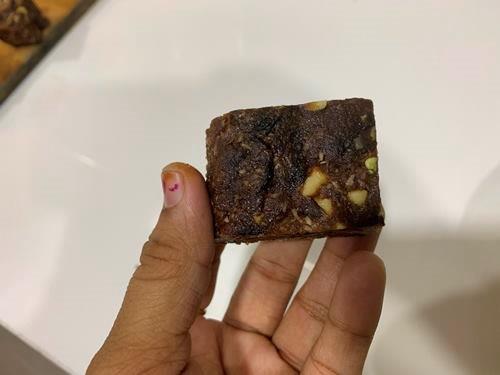 Pin
12)Now make icing. Take icing sugar in a bowl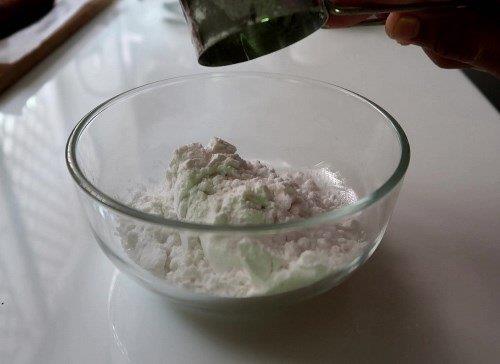 Pin
13) Add cocoa powder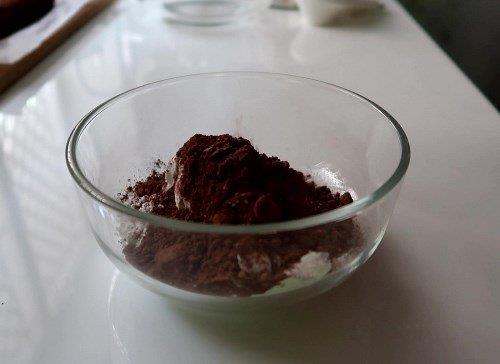 Pin
14)Add in melted butter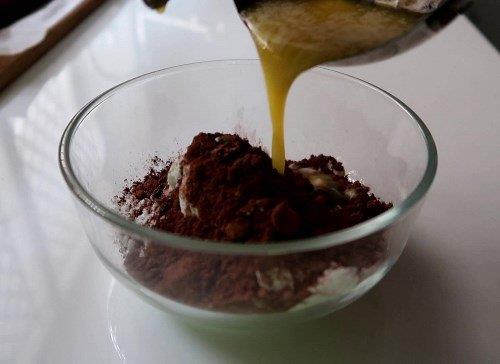 Pin
15)Add water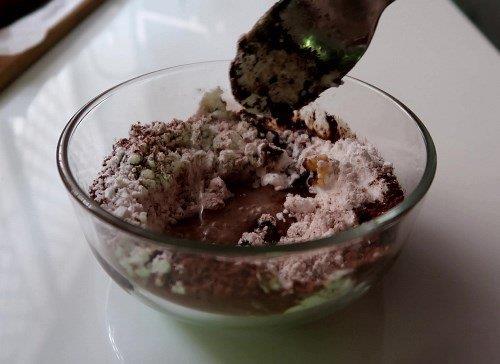 Pin
16)Make into a smooth batter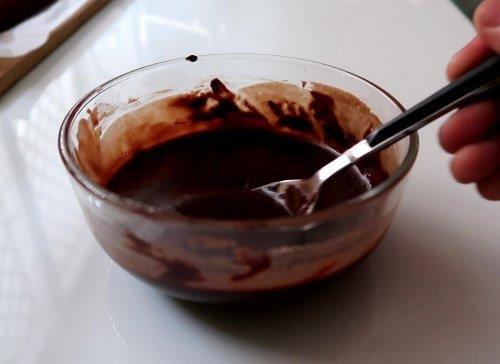 Pin
17)coat in chocolate sauce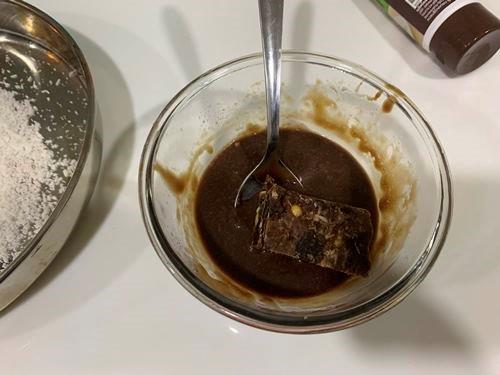 Pin
18)Now coat in coconut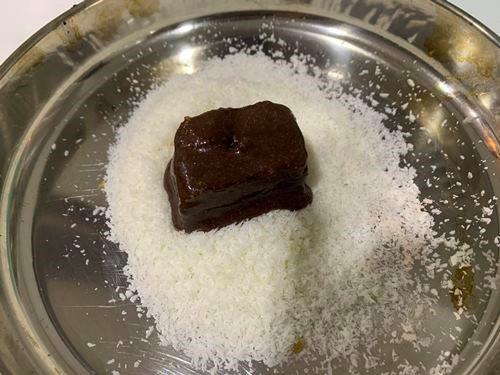 Pin
19)Coat well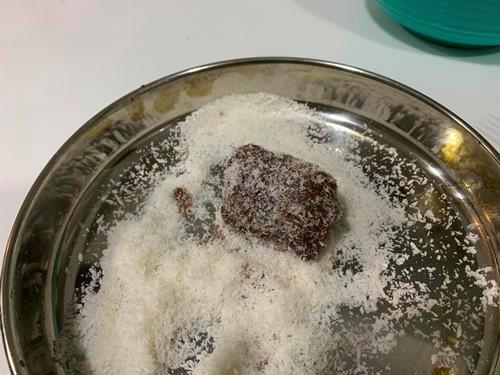 Pin
20)Serve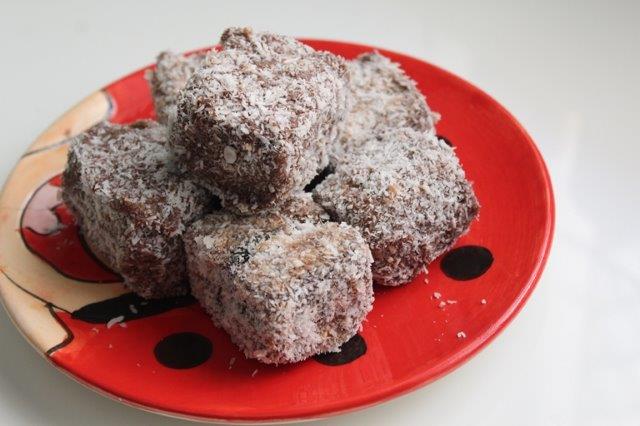 Pin
Frequently Asked Questions
Why are lamingtons Australian?
This Australian cake was invented in Queensland, with a recipe first appearing in the Queensland Country Life newspaper in 1900. According to Queensland Government House, the lamington was invented by Lord Lamington, the states eighth governor;s chef, to feed unexpected visitors.