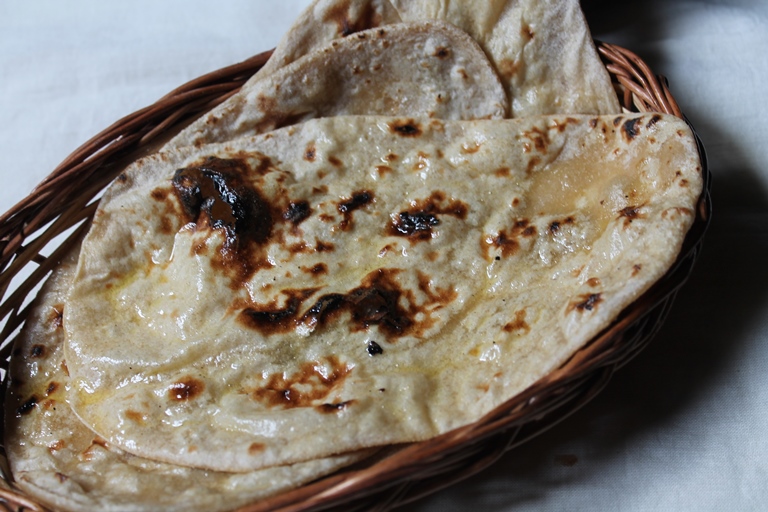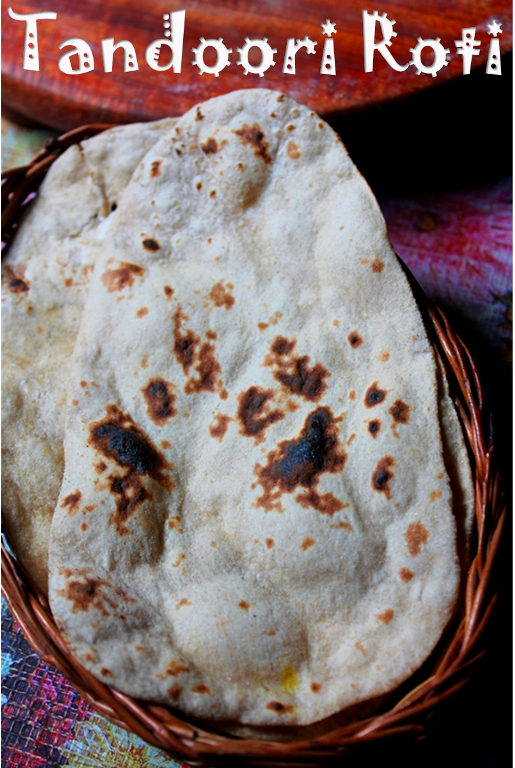 Preparation Time : 10 mins
Resting Time : 30 mins
Cooking Time : 30 sec to 1 min for each roti
Makes : 12 to 15 roti
Ingredients:
Wheat Flour / Atta – 2 cup
Salt to taste
Water as needed
Oil / Butter / Ghee to brush on top (optional)


Method:
Take wheat flour, salt in a bowl. Add water slowly and make it into a soft dough.
Cover and let it rest for 15 to 30 mins.
Now divide it into equal portion.Take a ball and roll it into oval shape.
Now take some water and spread it on the top of roti. Now flip the water side down on hot tawa. Flip over and show the other side in flame till black spots appear on top.
Brush the top with some ghee or butter.
Serve hot.
Pictorial:
Take wheat flour in a bowl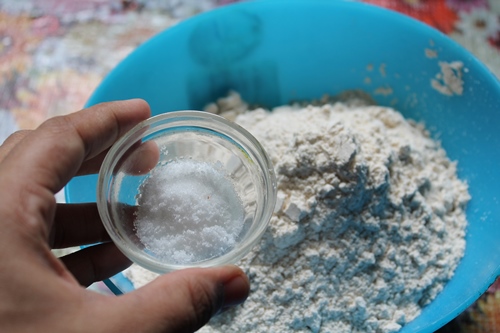 add in salt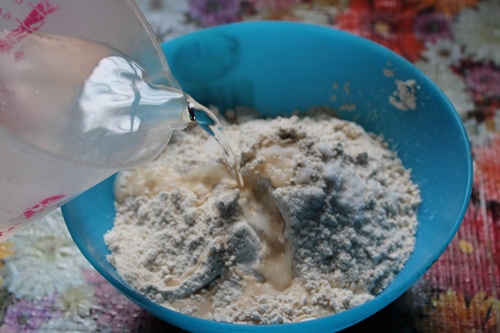 add in water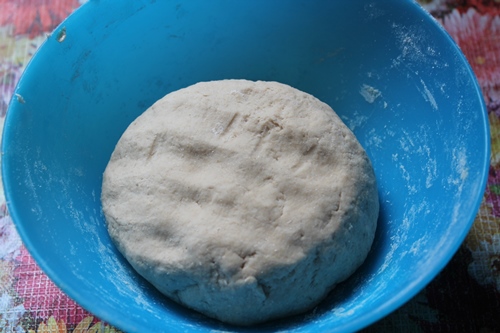 knead it to a firm but soft dough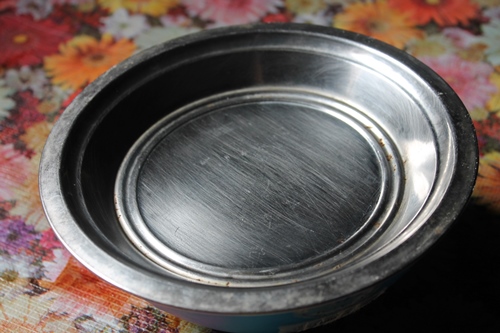 cover and let it rest for 30 mins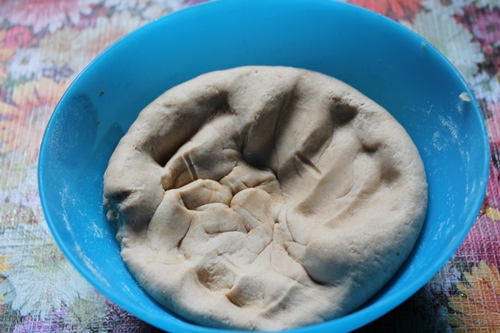 now it has rest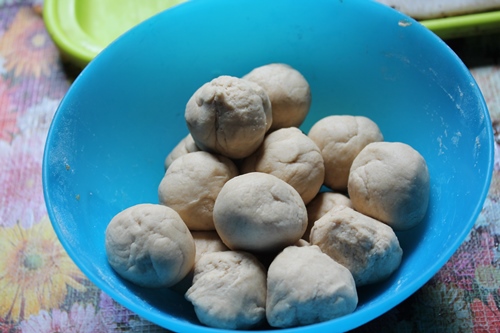 divide it into equal portion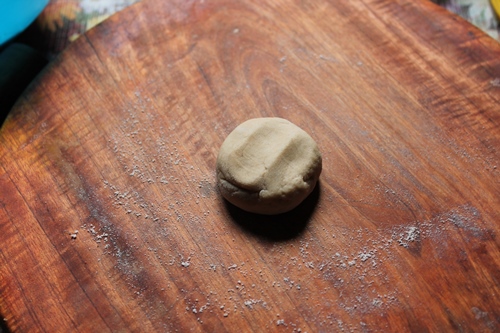 take a ball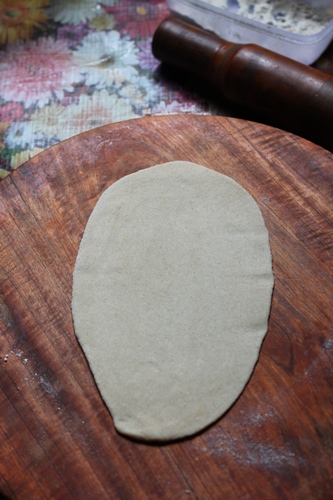 roll it like this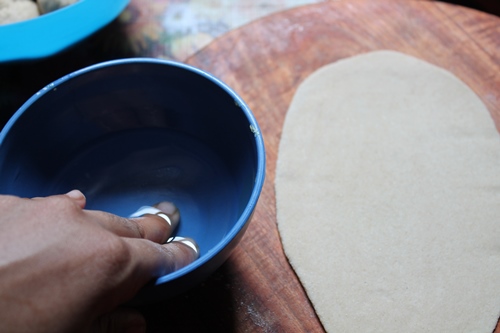 take some water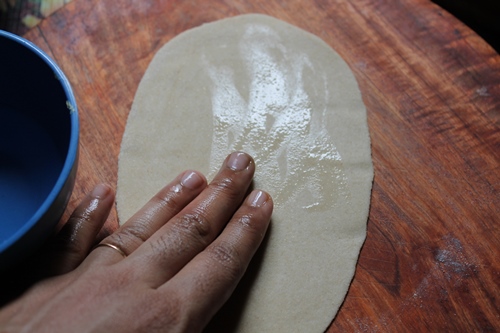 brush the top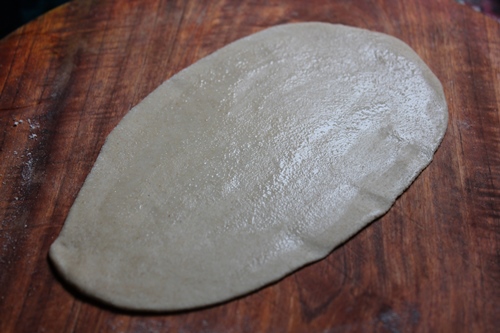 once the water is applied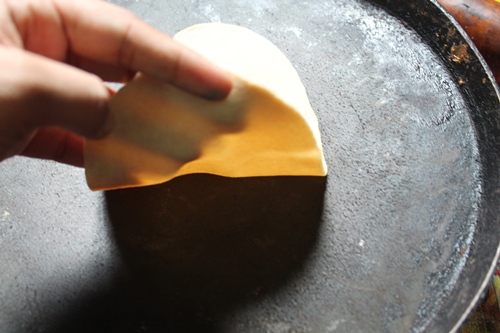 Place it over hot tawa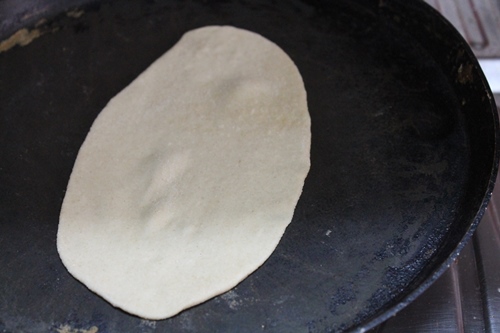 It will just stick to it..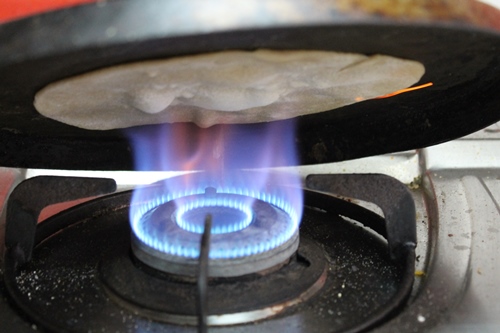 now invert it and show it on open flame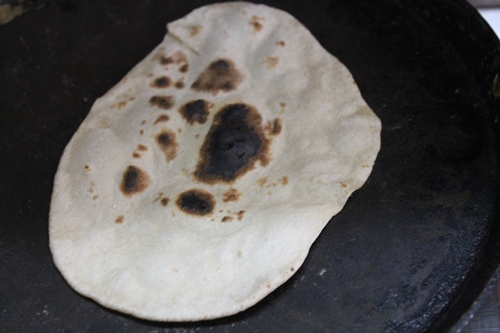 Show till you see some black spots on the roti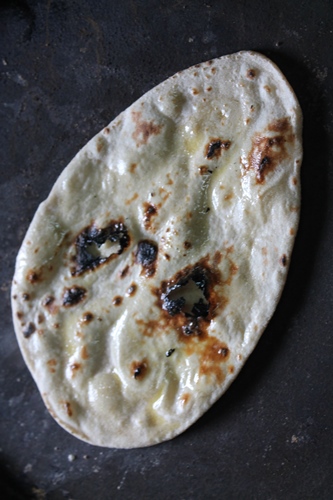 You can apply some butter or ghee on top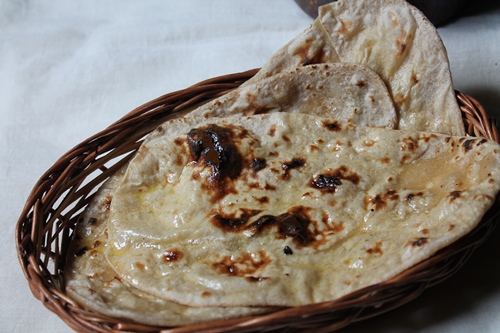 serve