Tawa Masala Kulcha Recipe with step by step pictures. Simple and easy to make but taste absolutely yum.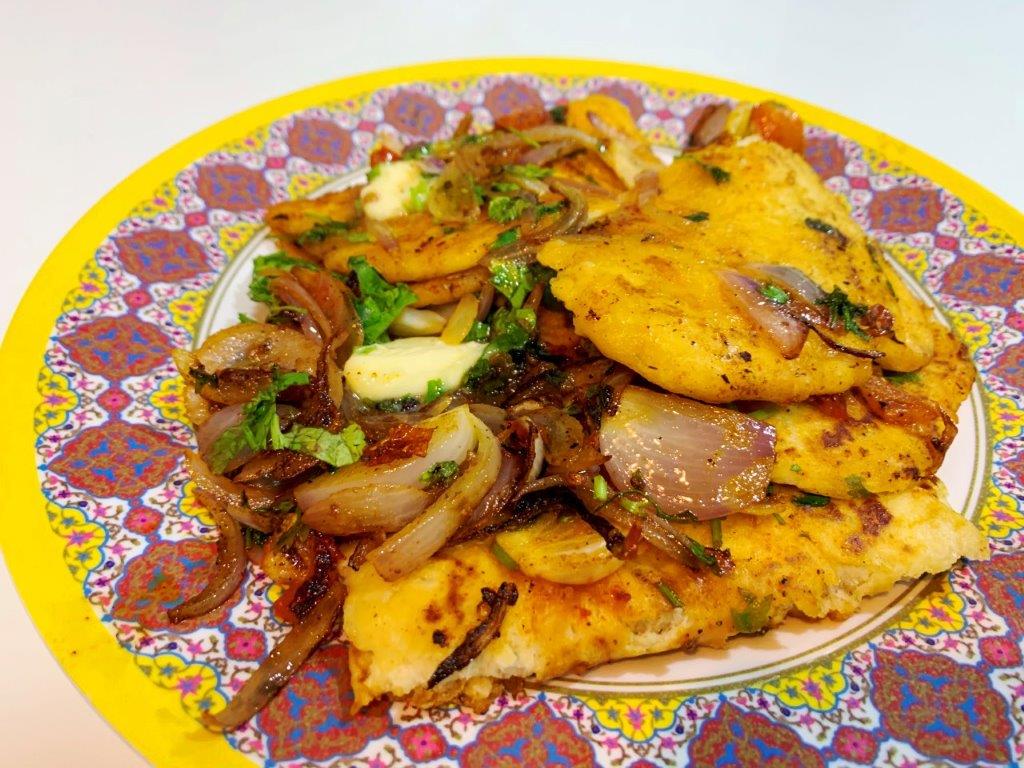 Pin
Kulcha with masala coated and tossed in spongy kulcha which is so buttery and soaked in masala. You can serve it with chole as well.
About Tawa Masala Kulcha Recipe
Kulcha is made by hand mixing maida flour, water, a pinch of salt, and a leavening agent (yeast or old kulcha dough) to form a very tight dough. This dough is covered with a wet cloth and set aside in a warm place for about an hour. The dough is slightly leavened as a result, but not significantly.
The flour is kneaded again by hand before being rolled out into a flat, round shape with a rolling pin. It is baked until done in an earthen clay oven (tandoor). When baked, it is frequently brushed with butter or ghee, though this is not required. It is then served alongside any Indian curry. A spicy chickpea curry known as chole is the dish of choice for eating with kulcha.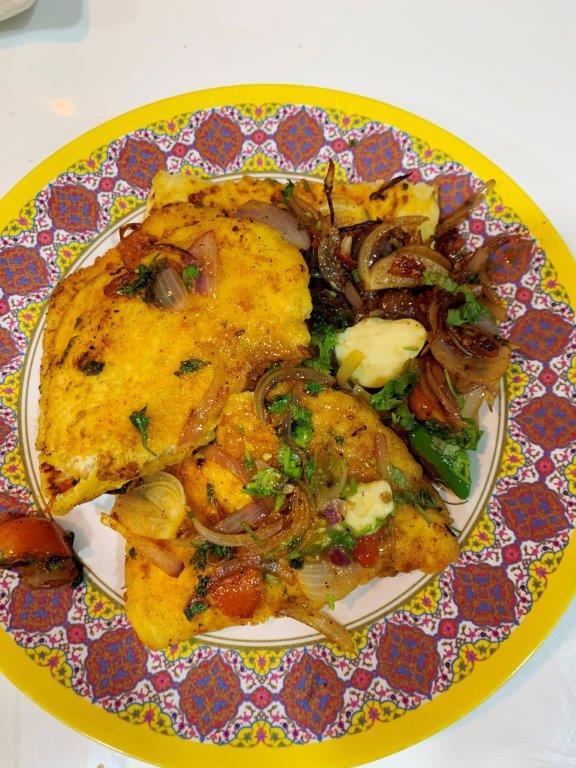 Pin
Ingredients for Tawa Masala Kulcha Recipe
All Purpose Flour / Maida 
Maida requires more oil or butter when baking or cooking because it is lighter and rises faster, which is why bakers prefer maida to atta. All-purpose flour can be used for a variety of tasks, including baking, cooking, coating meats and vegetables, and thickening sauces and gravies. To manufacture all-purpose flour, a blend of hard wheat (which has more gluten) and soft wheat is crushed together.
Baking Soda
Baking soda is a leavening agent that is commonly used in baked goods such as cakes, muffins, and cookies. It is a white crystalline powder that is naturally alkaline, or basic. It is also known as sodium bicarbonate. When baking soda is combined with both an acidic and a liquid, it becomes activated.
Butter 
The flour flakes in the dough will be covered by the butter. The butter will melt once the cookie is in the oven, but the flour will keep its strength, holding the cookie together.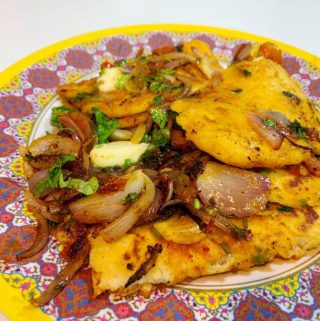 Tawa Masala Kulcha Recipe | Masala Kulcha Recipe
Tawa Masala Naan Recipe has soft spongy naan bread with a spicy masala coated all over it. The naan is well fried in the masala.
Ingredients
FOR DOUGH:
All Purpose Flour / Maida - 1 cup

Salt to taste

Sugar - 2 tsp

Baking Soda - 1 tsp

Yogurt - 1 tblsp

Water as needed

Oil - 1 tblsp
FOR MASALA:
Butter - 3 tblps

Oil - 3 tblsp

Onion - 1 large sliced thinly

Tomato - 2 large sliced thinly

Green Chilli - 1 sliced

Pav Bhaji Masala to taste

Garam masala powder to taste

Salt to taste

Sugar to taste

Coriander leaves - 4 tblsp chopped finely

Lemon Juice as needed
Instructions
Mix flour, salt, sugar and baking soda. Add in yogurt and oil and mix well.

Add water and knead to a soft dough. Set aside for 30 mins.

Now take small balls and roll it thinly. Now cook till done on both sides. Set aside.

Heat oil in a tawa. Add in onions, chillies and tomatoes and saute for 5 mins.

Add in salt, sugar and masala powders and mix well. Add little water and mix well.

Now add in coriander leaves and mix well.

Place naan on top of the masala. Spoon masala on top of the naan and cook.

Add more butter and cook for 2 to 3 mins. Keep flipping often.

Add lemon juice and serve.
Video
Tawa Masala Kulcha Recipe Step by Step Pictures
1)Start by making dough. Take flour in a bowl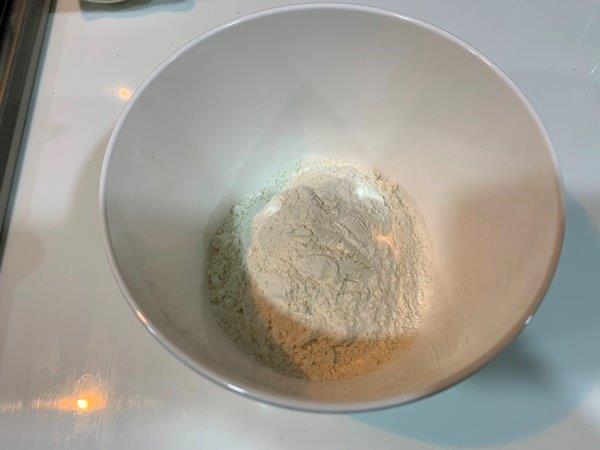 Pin
2)Add salt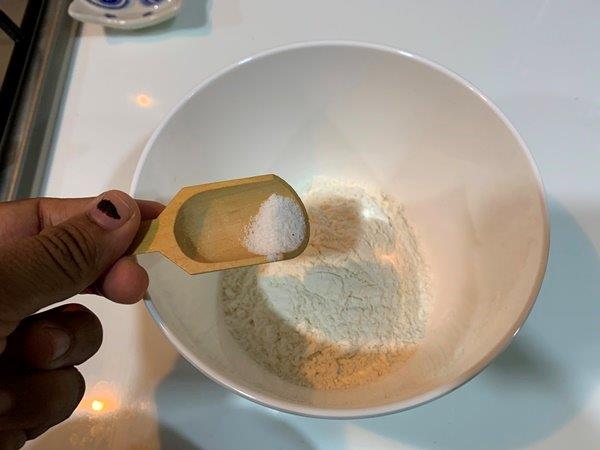 Pin
3)Add in sugar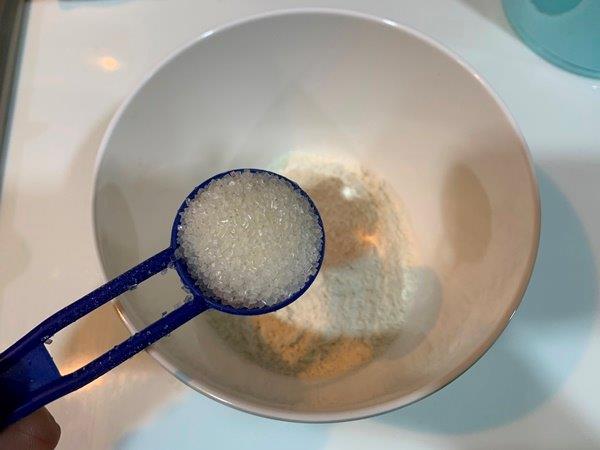 Pin
4)Add in baking soda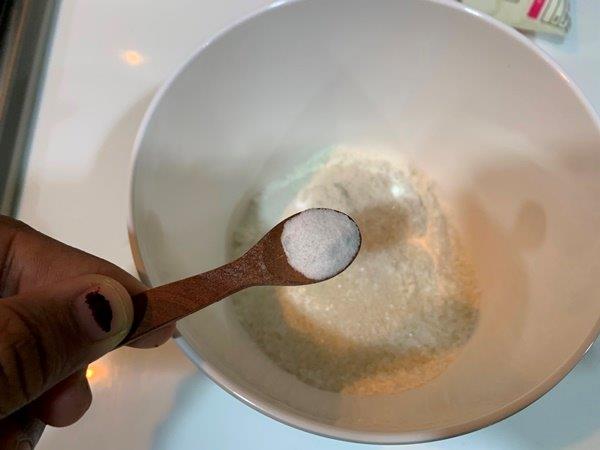 Pin
5)Mix well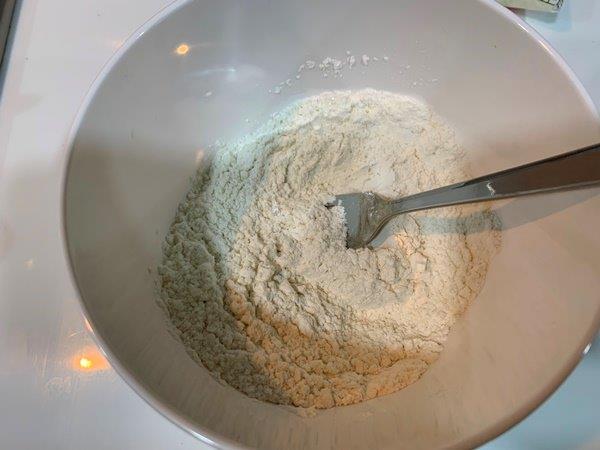 Pin
6)Add in yogurt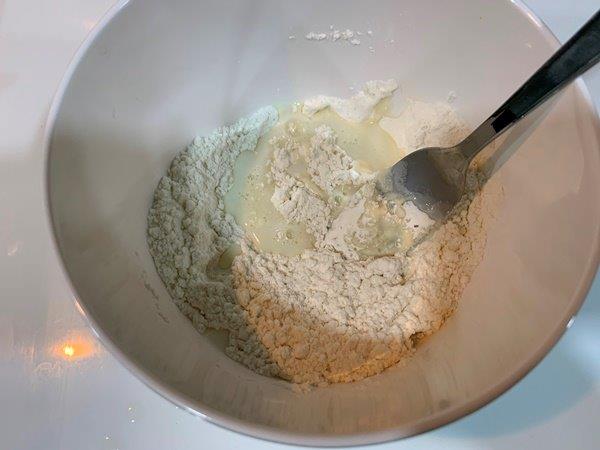 Pin
7)Add in oil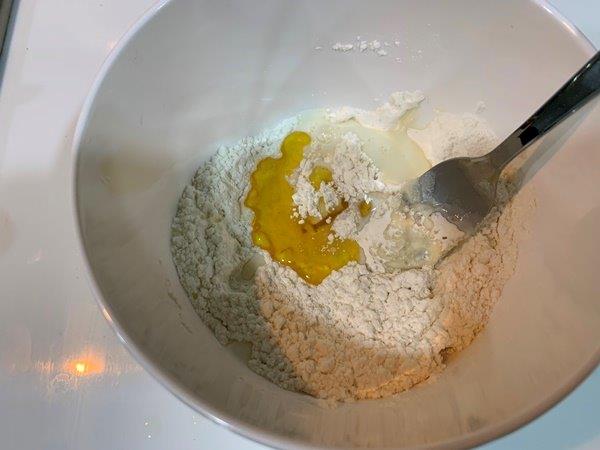 Pin
8)Add water and make it into a dough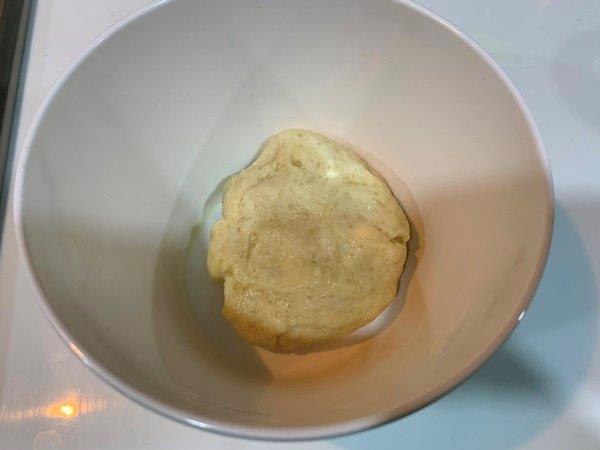 Pin
9)take small portion of dough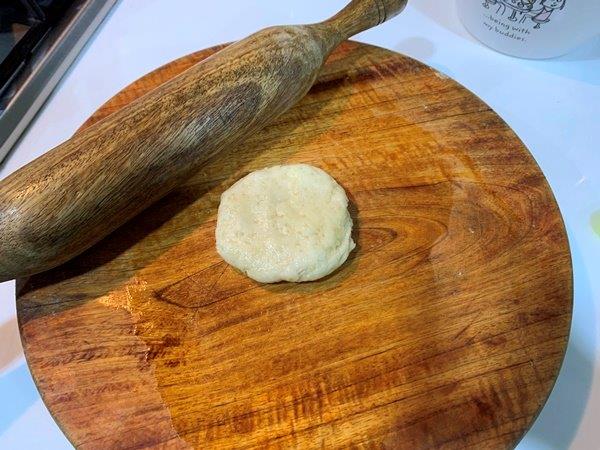 Pin
11)Roll it thin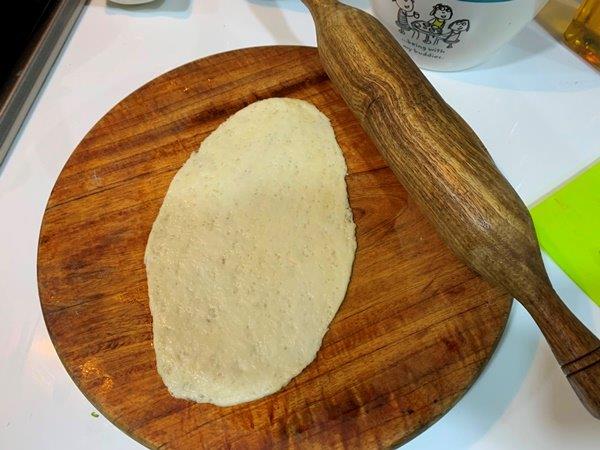 Pin
11)Cook till done on both sides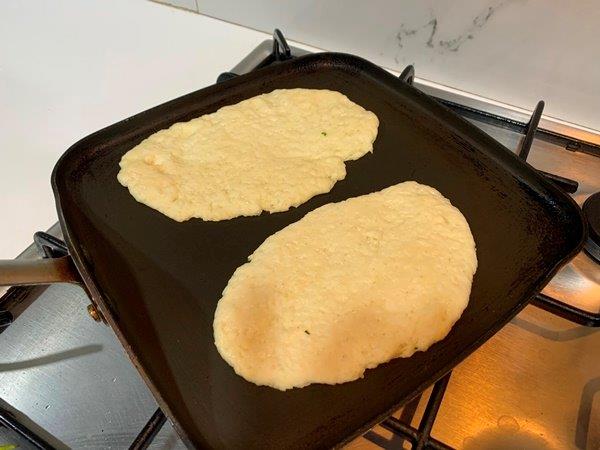 Pin
12) Cook till done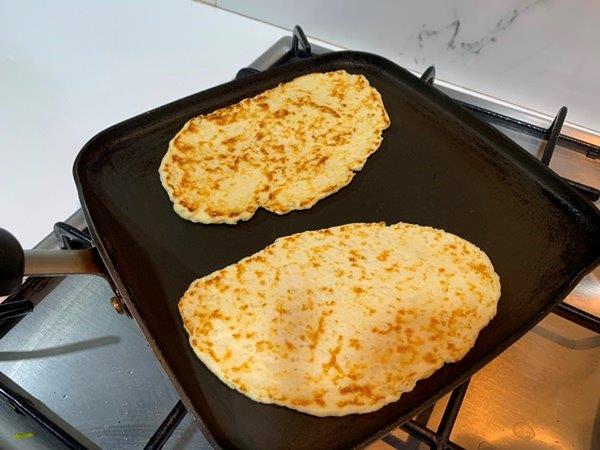 Pin
13)Set aside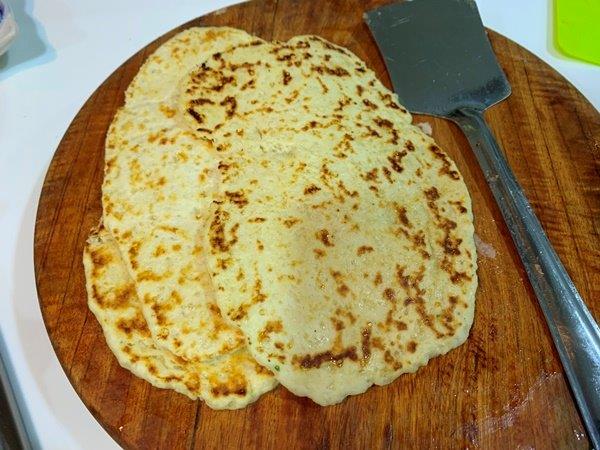 Pin
14)Heat oil in a pan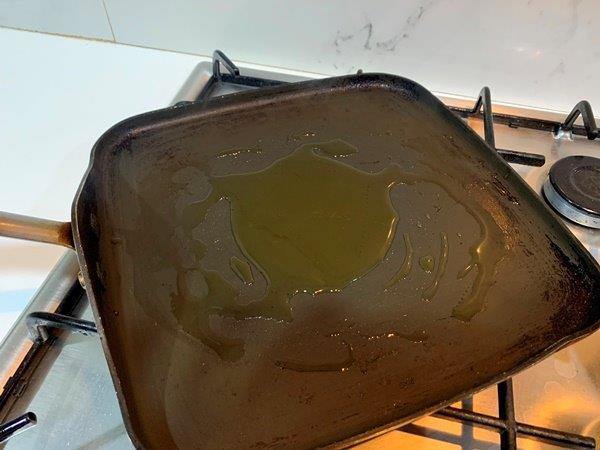 Pin
15)Add in onions, chillies and tomatoes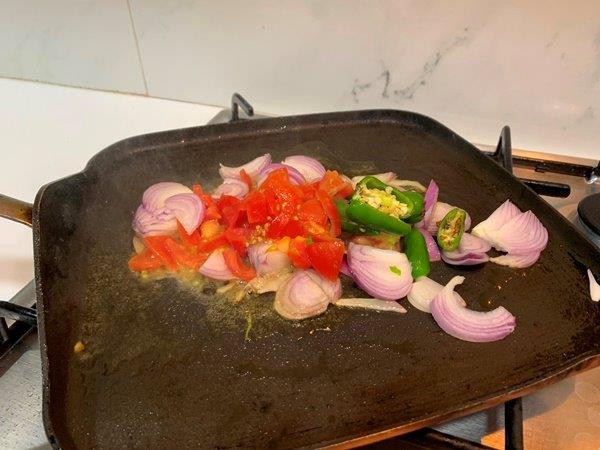 Pin
16)Saute for 5 mins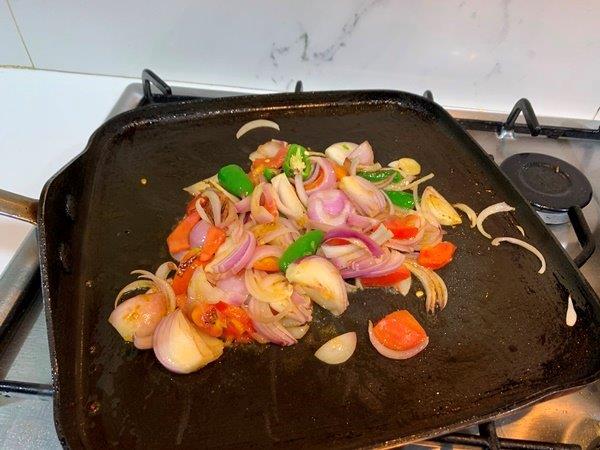 Pin
16)Add salt, sugar and spice powder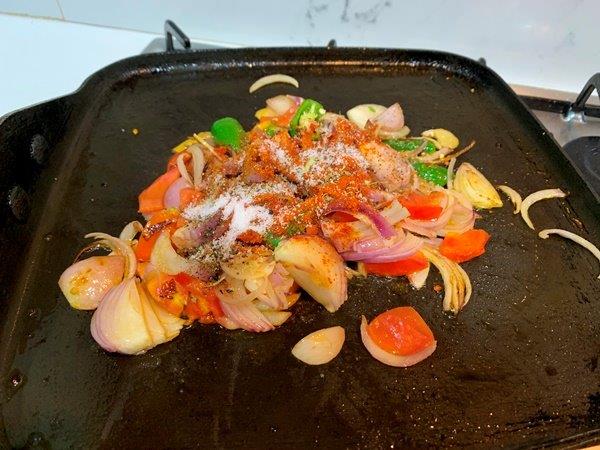 Pin
17)MIx well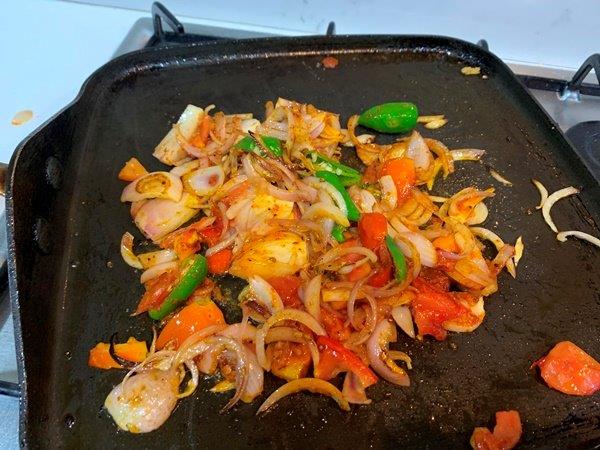 Pin
18)Add coriander leaves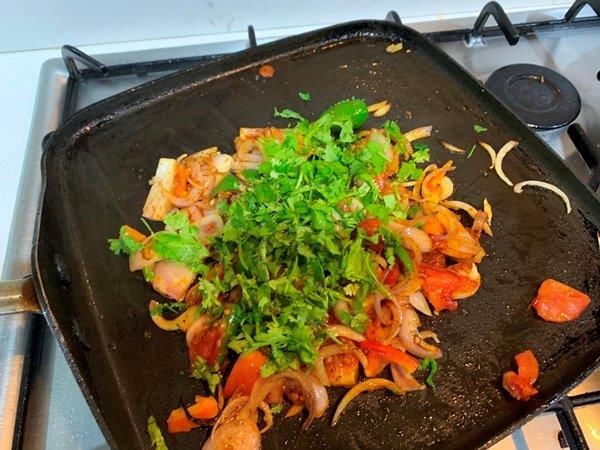 Pin
19)Mix well. Add little water if too dry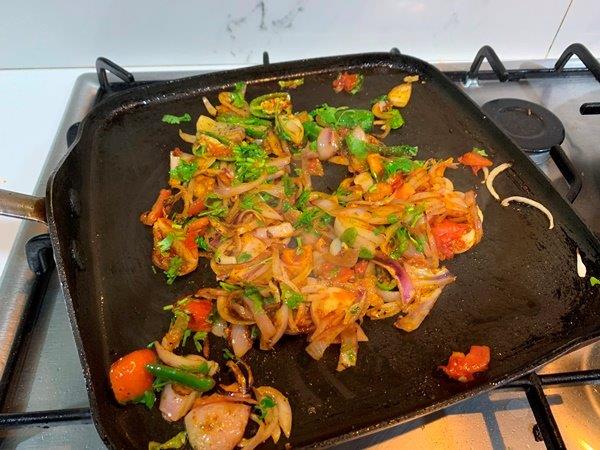 Pin
20)Add butter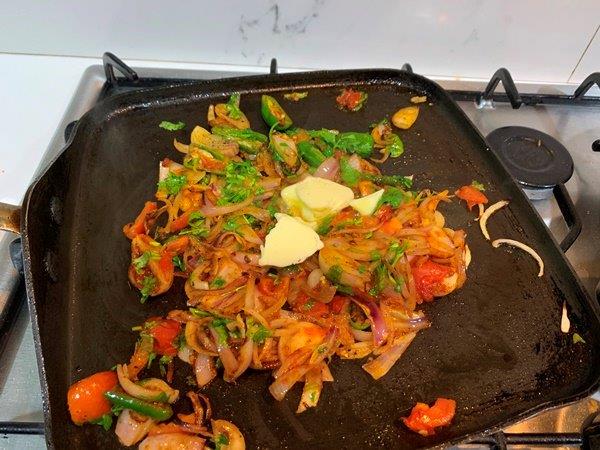 Pin
21)Place kulcha over the masala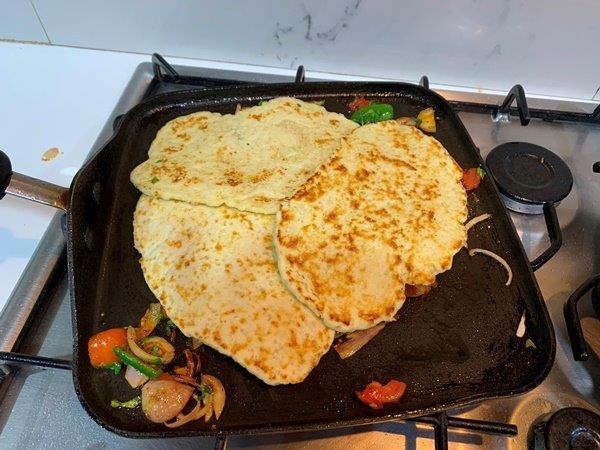 Pin
22)FLip over and add masala on top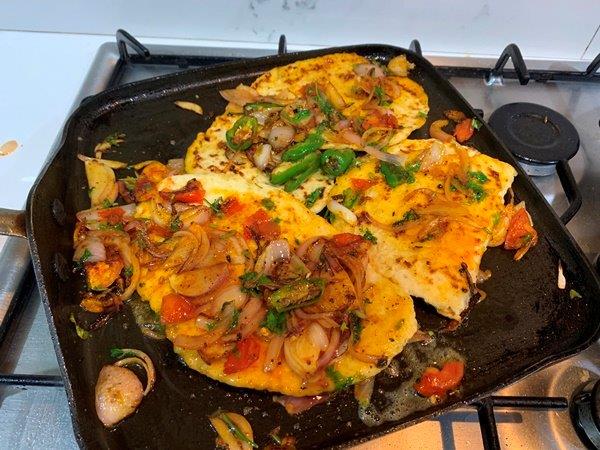 Pin
23)Serve hot with some lemon juice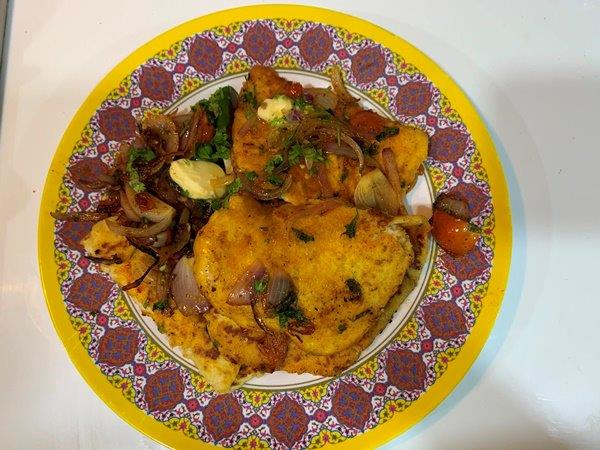 Pin
Frequently Asked Questions
What is the difference between kulcha and naan?
Kulcha are Indian flatbreads similar to naan, but the main difference is that kulcha are made with maida or refined white flour, whereas naan are made with wheat flour. To make it soft and light, Naan dough is leavened with yoghurt and yeast, whereas Kulcha dough is not.
Who invented kulcha?
The Nizam family. The 'Kulcha' was the official symbol of the Asaf Jahi dynasty, and it even appeared on the Hyderabad state flag until it became a part of the Indian subcontinent after independence.
Which city in India is famous for kulcha?
Amritsari Kulcha is a delicious Punjabi stuffed flatbread dish. It's a type of naan that's stuffed with mashed potatoes and onions. It is a specialty of Amritsar and a popular breakfast item in the region.