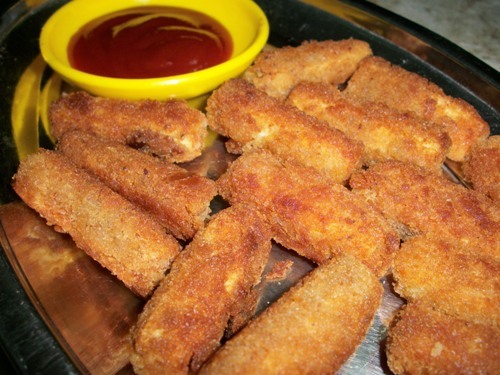 Crispy Paneer Fingers
This is a perfect appetizer for any parties..You could make this dish with tofu also..In the marination of the paneer you could add some lemon juice and tomato ketchup also..The paneer in this dish is crispy outside and soft inside…You could dip the paneer pieces in egg also,but I thought of making it entirely vegetarian..S I hope you all will give it a try and let me know what you think…
Ingrediants:
Paneer-1 packet sliced lengthwise
Red chilli powder-1 tsp
Salt to taste
Cornflour-1 tblspn
All purpose flour(Maida)-2 tblspn
Pepper-1/2 tsp
Breadcrumbs-1 cup
Tomato Ketchup for serving
Oil for shallow frying
Method:
In a small bowl add paneer pieces,red chilli powder,salt and mix well.Let it sit for 10 min.
In a separate bowl mix cornflour,maida,salt,pepper with some water to make a paste.
Heat oil for shallow frying…Dip the paneer piece in batter and then in breadcrumbs and place it in a plate.Make every paneer pieces like this.
When the oil is ready fry the paneer pieces in hot oil till golden.Remove and drain it in paper towel.
Serve this with Tomato ketchup.
Pictorial: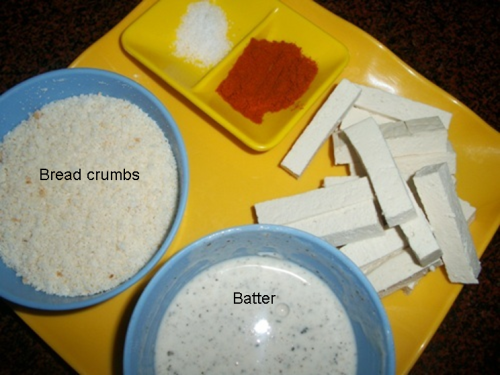 Ur ingrediants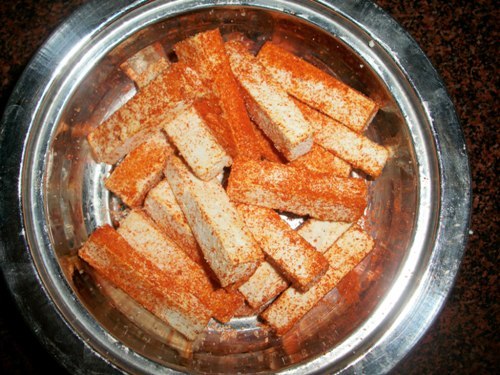 Paneer marinating in red chilli powder and salt…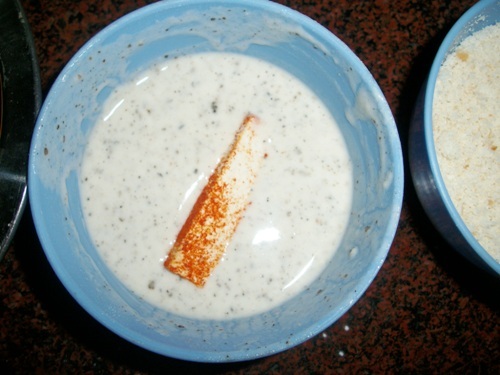 Dip paneer piece in batter (flour+cornflour+salt+pepper+water)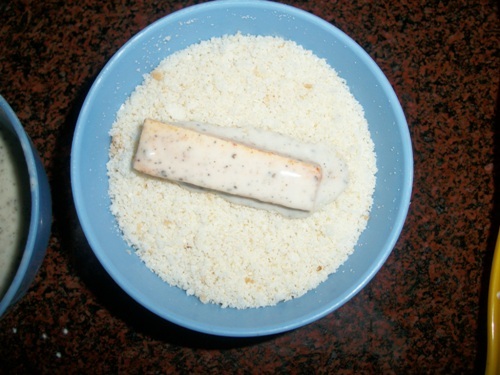 Then dip in breadcrumbs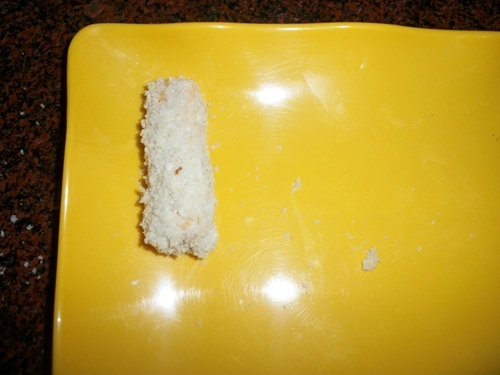 Done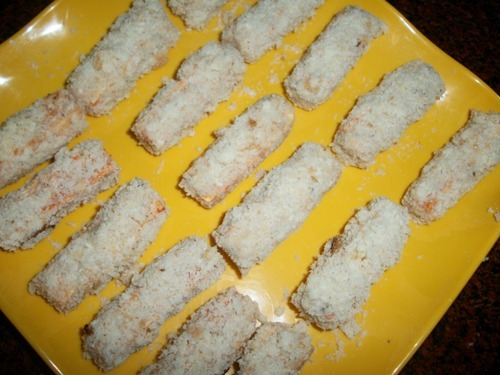 All done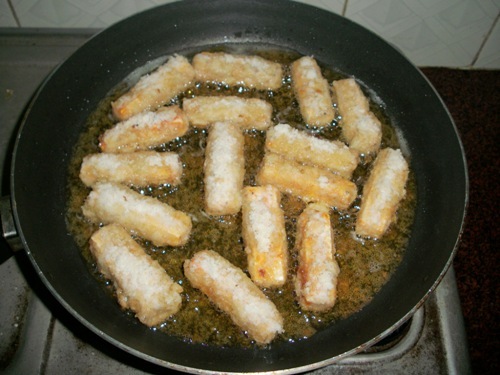 Fry them in oil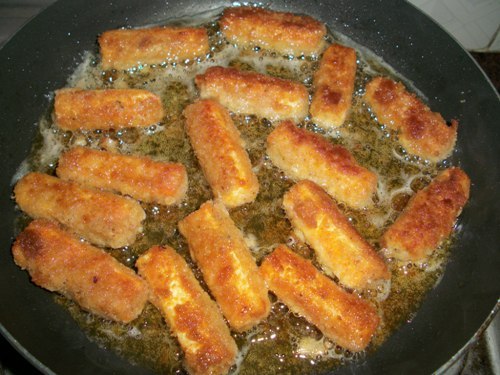 till golden on all sides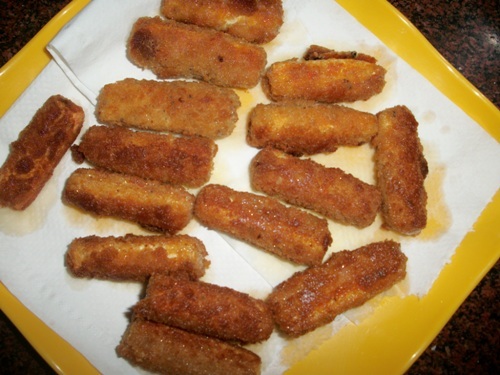 Drain in paper towel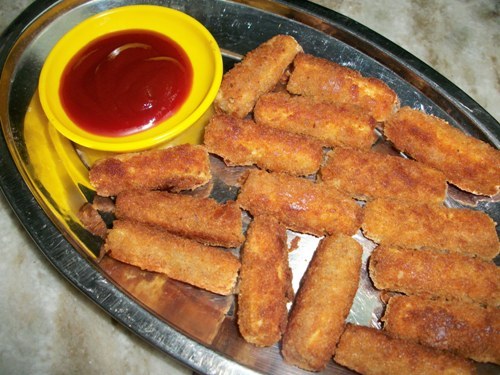 SERVE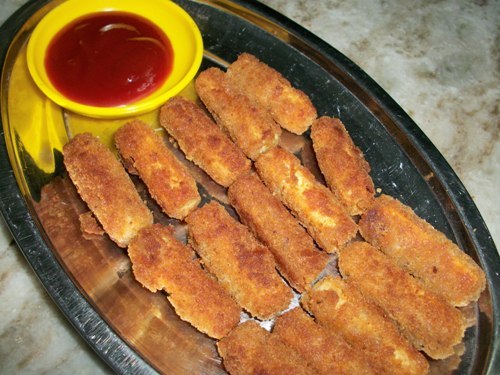 ENJOY with ketchup
I am Aarthi, a happy homemaker, mom of two beautiful girls, married to my high school sweet heart. My goal is to teach people that cooking can be way more easier and joyful than they think. Yummy Tummy features recipes all over the world with step wise pictures which surely shows the ease of cooking.