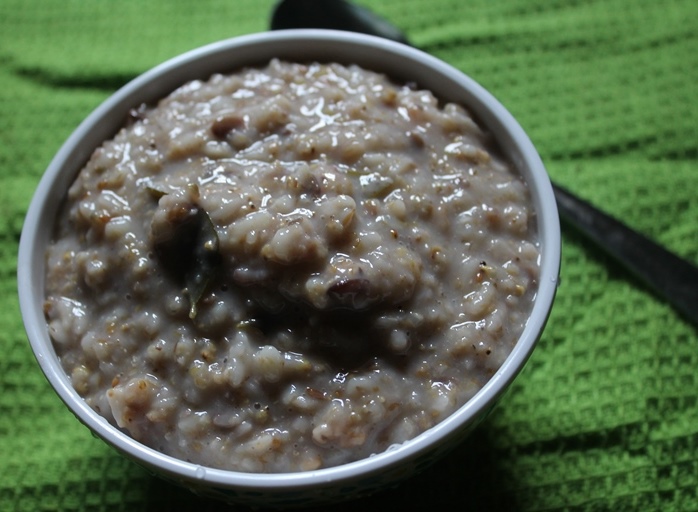 I will never end my cooking with millets session in my blog. Because i am totally loving the taste and texture of them. I have started using them in my day to day life. Even today i made a tagi idyappam and it turned out to be a super hit. Will share the recipe in the coming weeks..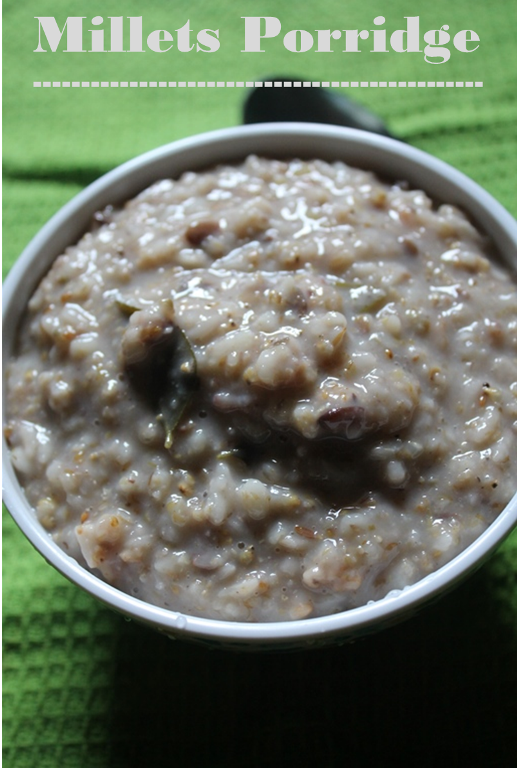 In this simple porridge i used 5 millets thinai, kambu, barley, kollu and cholam. Normallly i make
ulundu kanji
,
wheat ulundu kanji
or
paal kanji
..But this porridge has joined my everyday cooking list. I am making it quite often because i know i feel healthy at the end of it..Try this out and let me know how it turned out for you..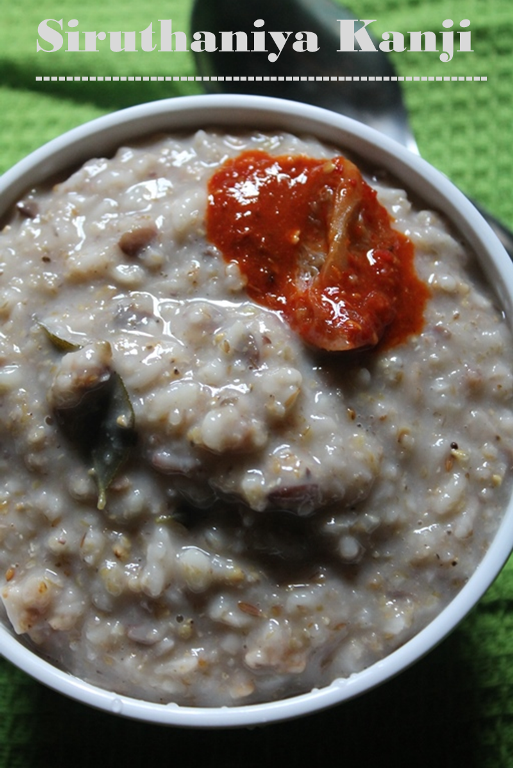 Preparation Time : 10 mins
Cooking Time : 35 to 45 mins
Serves : 5 to 6
Ingredients:
Rice – 1 cup
Kambu / Pearl Millet – 1/2 cup
Thinai / Foxtail Millet – 1/2 cup
Kanam / Kollu / Horse Gram – 1/2 cup
Barley – 1/2 cup
Cholam / Sorghum / Jowar – 1/2 cup
Garlic – 5 fat cloves or 10 small cloves
Curry Leaves a handful
Cumin Seeds / Jeerakam – 2 tsp
Water – 8 cups (to cook the rice and millets)
Water – as needed to thin the kanji
Milk – 2 cups or as needed to thin the kanji
Salt to taste
Method:
Wash and take all the millets in a kadai and roast it for 5 mins. Remove it and powder it in a blender coarsely.
Now take washed rice in a pressure cooker, add in all the powdered millets, along with garlic, curry leaves, cumin seeds and 8 cup of water. Pressure cook it for 5 whistle. Simmer the flame for 10 mins, turn the heat off and let them pressure go all by itself.
Now add in additional water, milk, salt and mix well
Serve with pickle or thogayal.
Pictorial: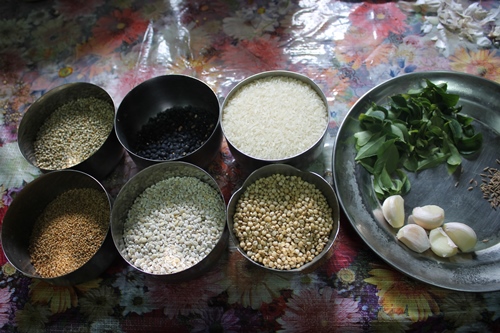 Take all your ingredients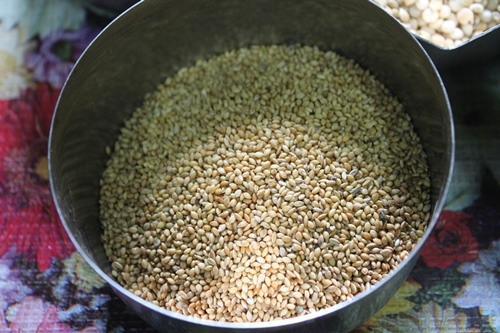 Thinai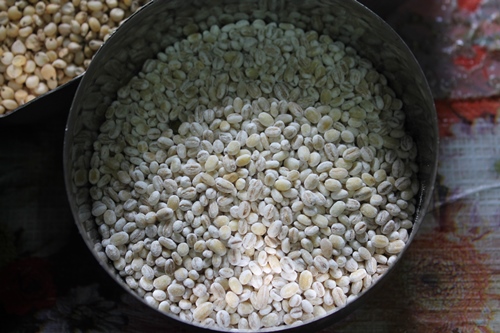 Barley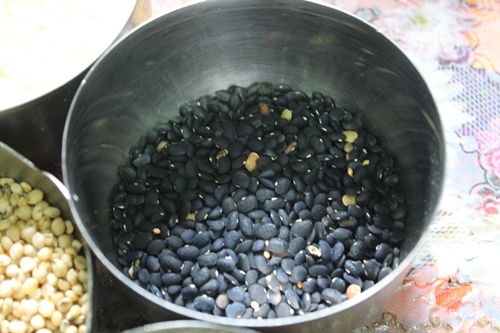 Horse Gram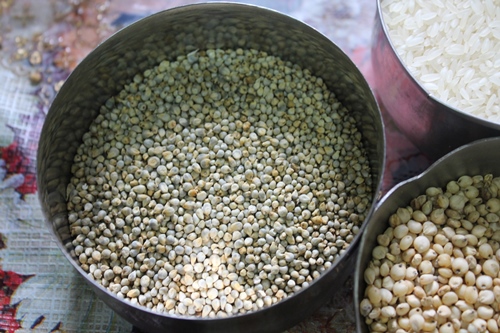 Kambu and Cholam, forgot to take a pic of cholam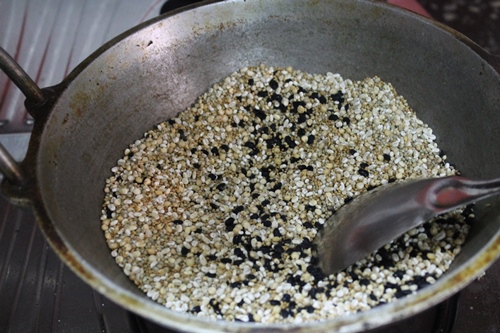 roast all these millet for a good 5 mins till they smell nutty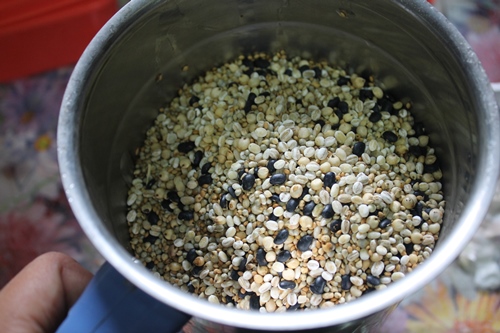 take them in a blender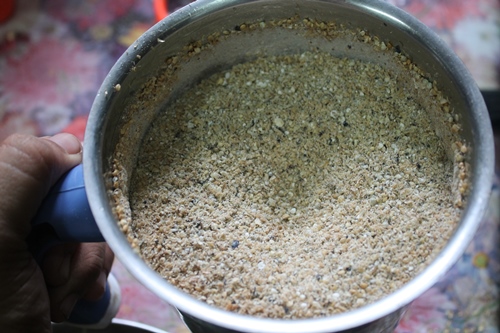 powder them coarsely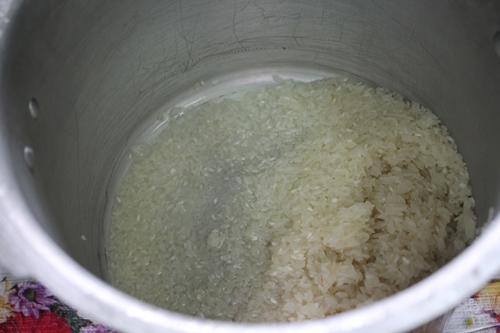 Wash rice and take them in a pressure cooker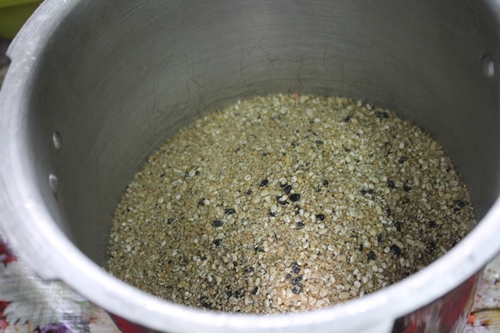 add in powdered thaniya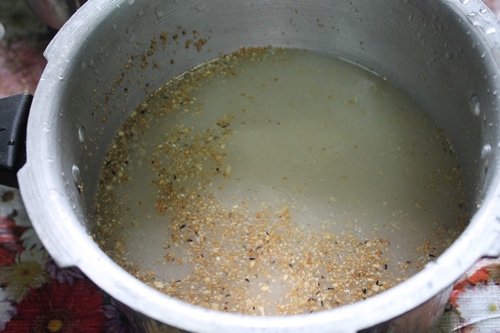 add in water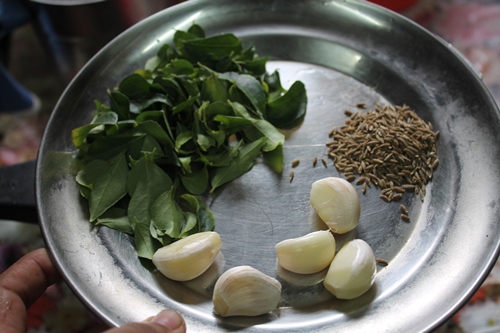 add in cumin, garlic and curry leaves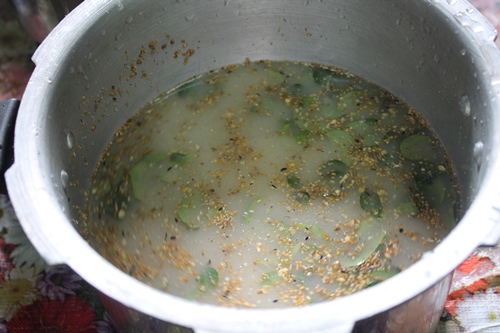 mix well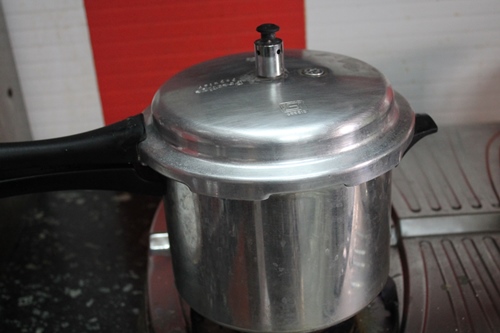 cover and pressure cook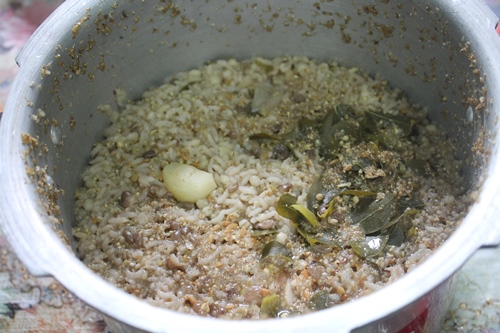 till everything is cooked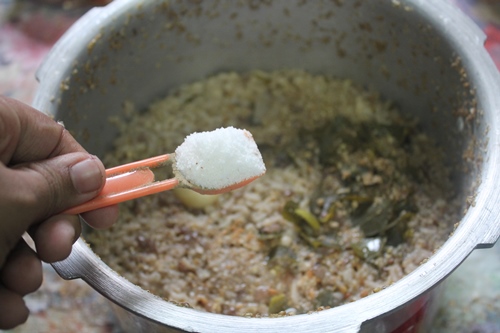 add in salt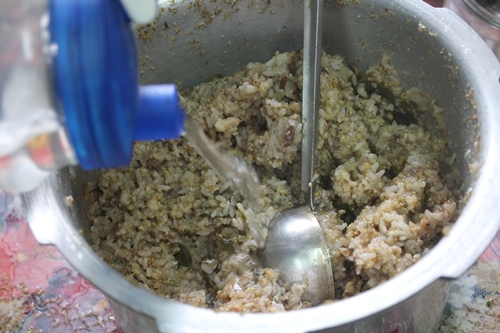 some water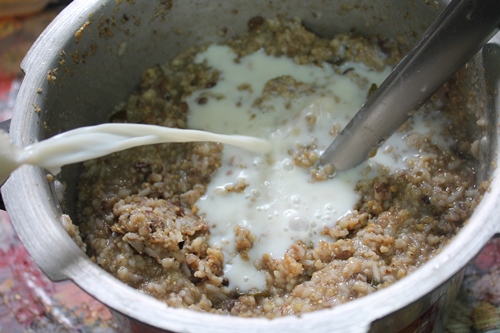 some milk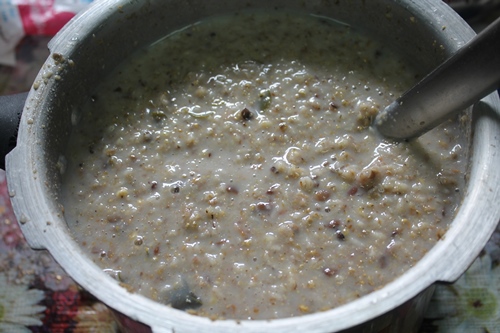 mix well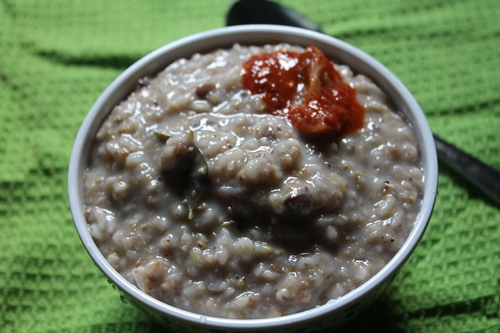 Serve with pickle
I am Aarthi, a happy homemaker, mom of two beautiful girls, married to my high school sweet heart. My goal is to teach people that cooking can be way more easier and joyful than they think. Yummy Tummy features recipes all over the world with step wise pictures which surely shows the ease of cooking.