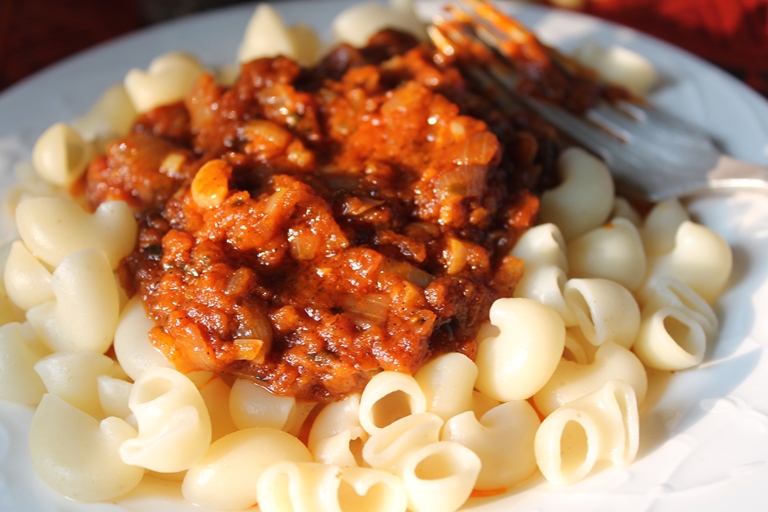 Arrabbiata / Arrabiata Pasta is one dish which was staying in mind for quite a long time. This pasta has a tomato base but few more herbs and a little extra spice makes it really tasty and kind of addictive.
Similar Recipes,
Stir Fry Spaghetti
Keema Macaroni
Grilled Chicken Pasta
Spaghetti Aglio Olio
Chicken Alfredo
Chicken & Veggie Pasta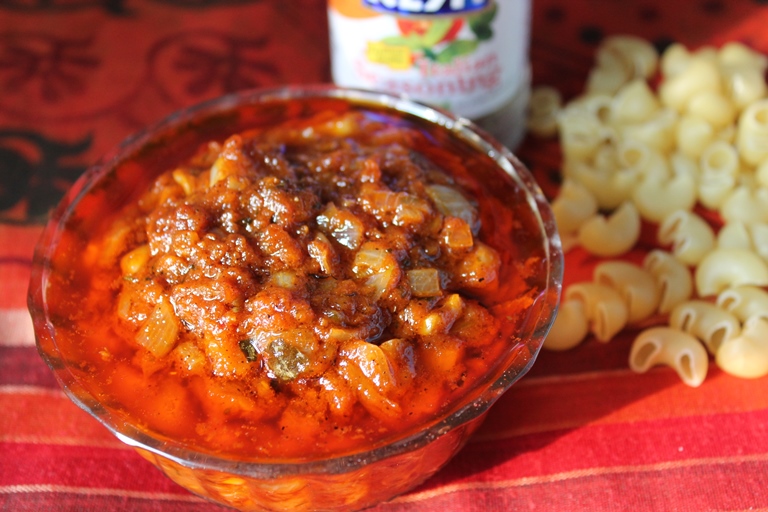 The sauce for this pasta is really spicy and flavourful with lots of garlic, onions, basil and italian herbs. You can make a bunch of this sauce and keep it fridge for more than a week.
My Other Tomato Based Pasta,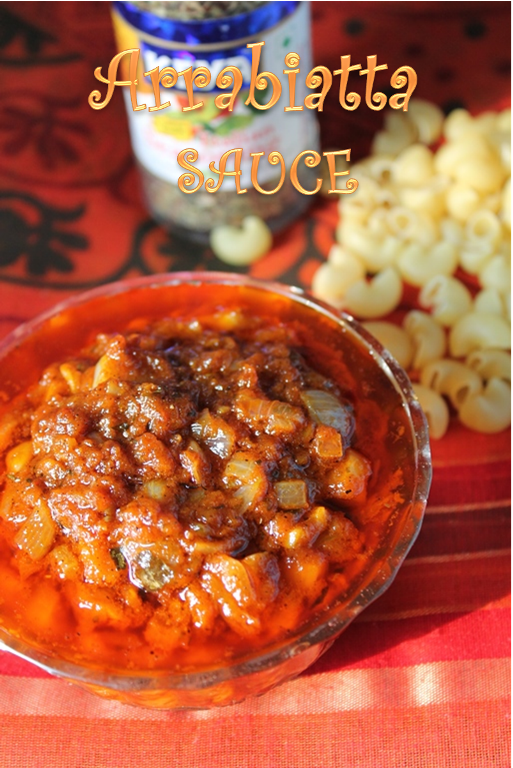 I have made two more special pasta recipes as well. So you will seeing quite a few pasta recipes in my blog in the coming post..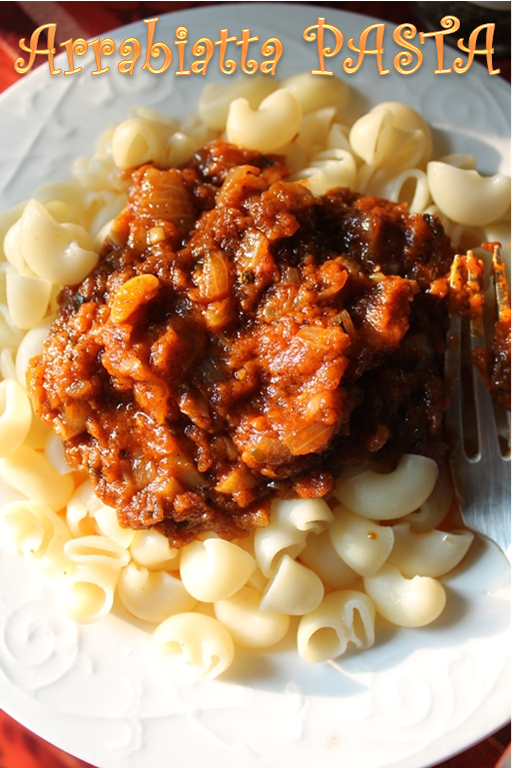 Hope you will give this a try and let me know how it turns out for you..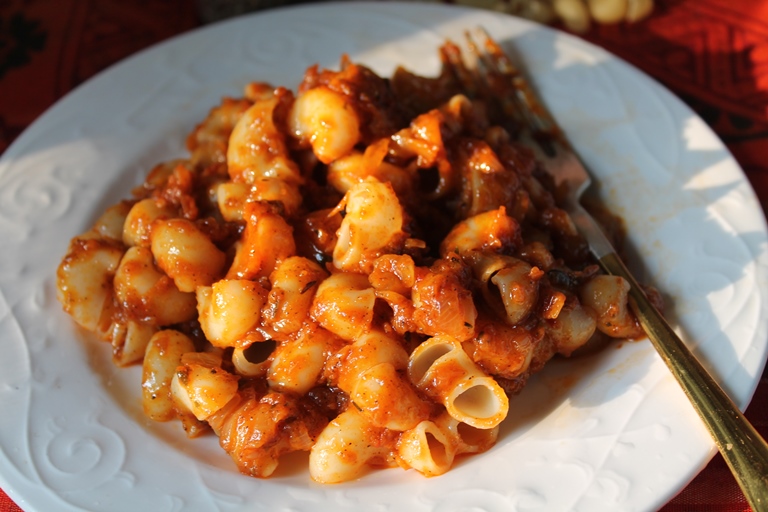 Preparation Time : 5 mins
Cooking Time : 20 mins + for cooking pasta
Serves : 2
Ingredients:
Macaroni or any pasta – 1 cup
Water – 5 to 6 cups
Salt – 1 tblspn
For Sauce:
Olive Oil – 3 tblspn
Tomatoes – 3 large ripe
Garlic – 6 fat cloves chopped finely
Onion – 1 medium size chopped finely
Chilli Flakes or Chilli Powder – 1 tblspn or to taste
Pepper Powder – 1/2 tsp
Tomato Ketchup – 2 tblspn
Salt to taste
Sugar – 1/2 tsp or to taste
Italian Seasoning – 1/2 tsp
Dried Basil – 1/2 tsp
Lemon Juice / Vinegar – 1/2 tsp or to taste
Method:
Take some water in a sauce pan and bring it to a boil. Make a plus sign in the bottom of tomatoes and drop it in boiling water. Let it simmer for 2 mins, till you see the peels coming off.
Now remove the tomatoes and drop them in cold water. Let it sit for 2 mins or so. Now peel off the skin and take the tomatoes in a blender. Puree them smoothly.
Heat oil in a kadai. Add in the garlic and onions. Cook till it turns light golden.
Now add in the tomato puree and cook till it is cooked.
Add in ketchup and other ingredients except lemon juice and cook till oil separates from the mix.
Add lemon juice and mix well.Sauce done.
Meanwhile cook pasta in lots of boiling salted water till it is cooked. Drain and toss with the sauce.

Instead of tossing, you can serve some sauce over cooked pasta as well.
Pictorial: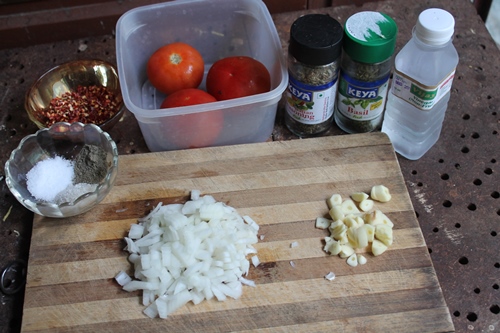 Take all your ingredients for the sauce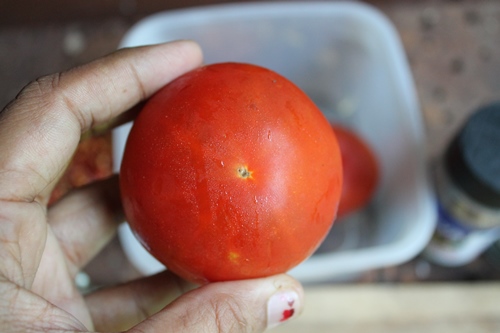 First take some red ripe tomatoes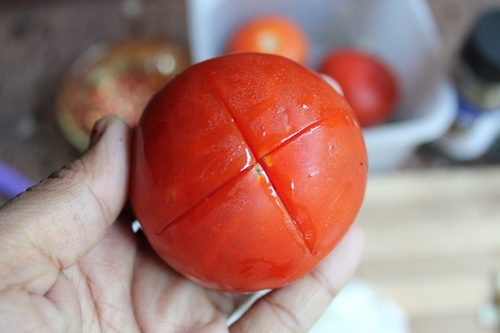 make a cross like this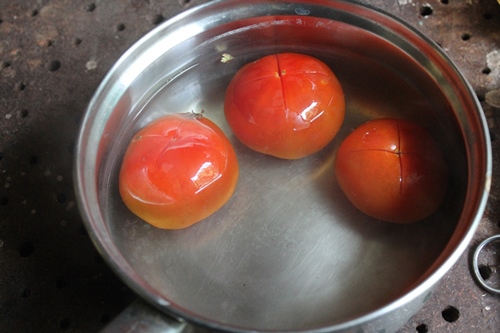 drop them in hot boiling water and let them simmer for 2 mins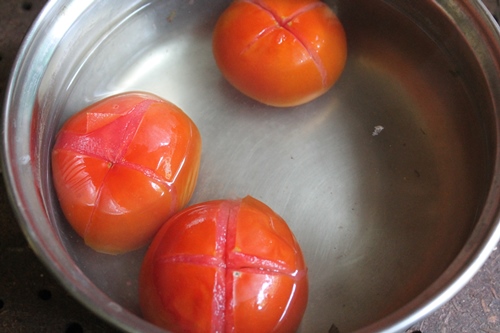 now you can see the peel started coming away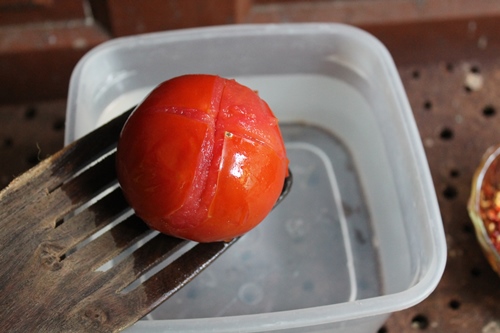 remove the tomatoes and drop them in cold water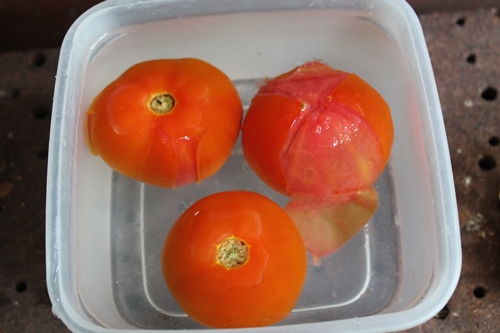 let them sit for 2 mins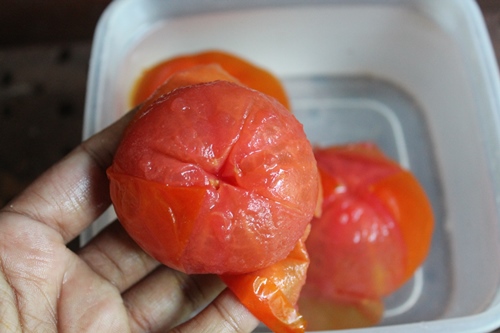 now you can peel off the skin straight away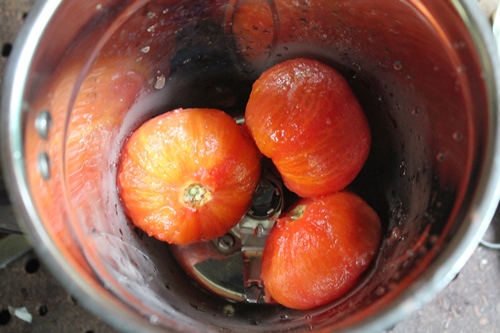 Take the peeled tomatoes in a blender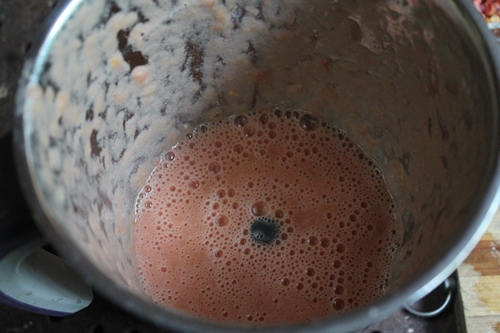 puree finely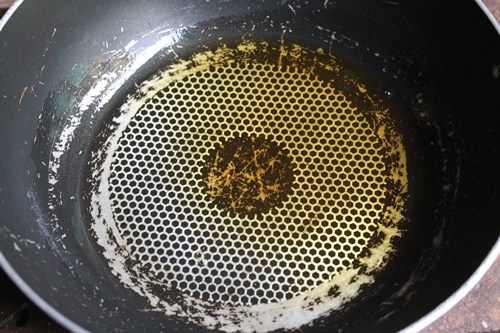 Heat olive oil in a kadai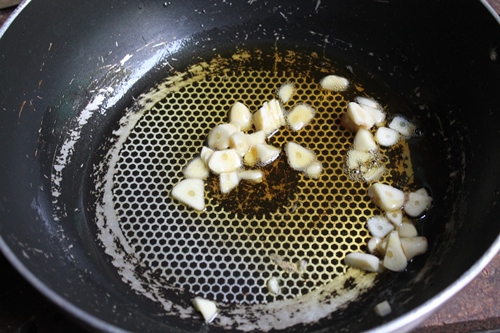 Add in lots of chopped garlic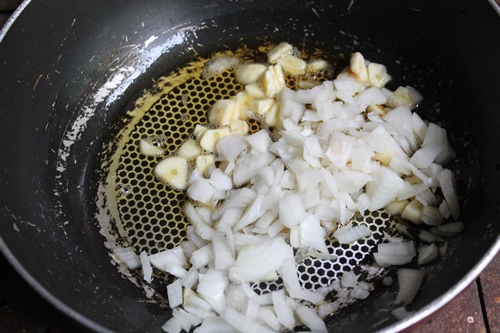 add in chopped onions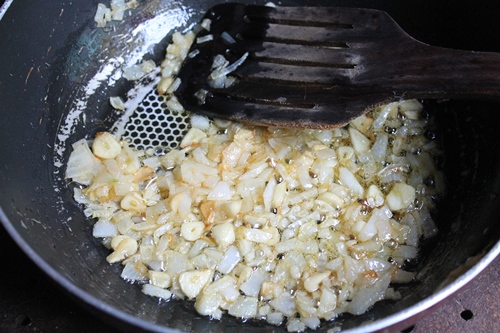 cook till it gets light golden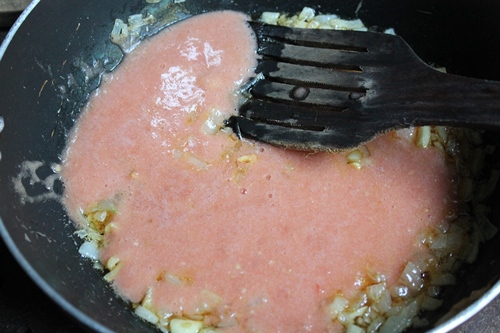 add in tomato puree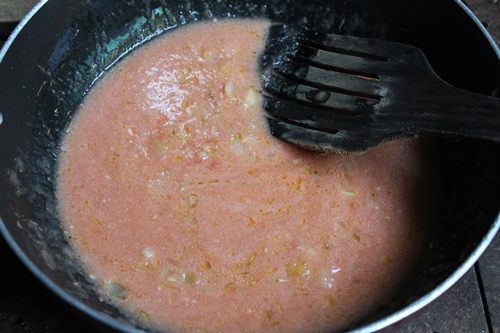 mix well and cook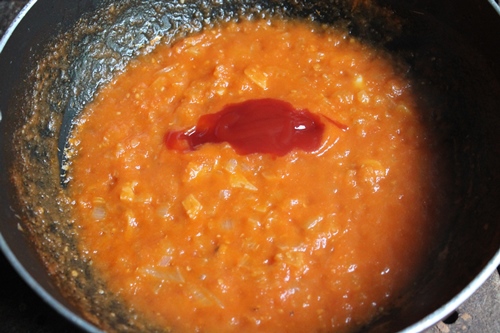 Add in some tomato ketchup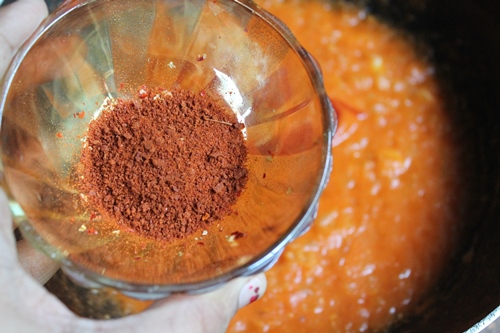 chilli powder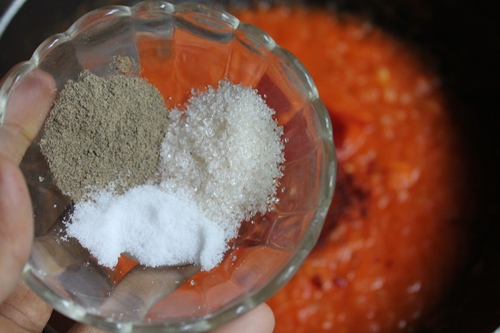 salt, sugar and pepper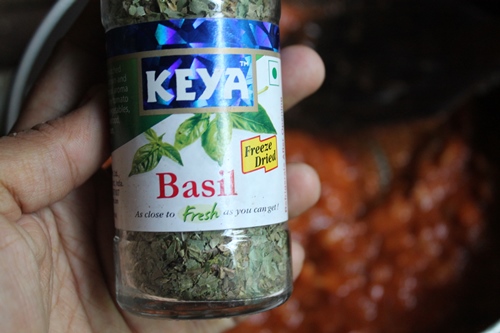 some basil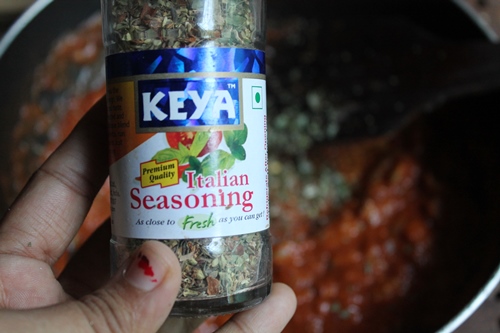 and some italian seasoning cook till oil separates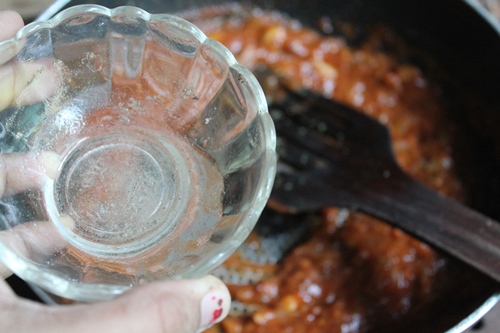 add in lemon juice and turn off the heat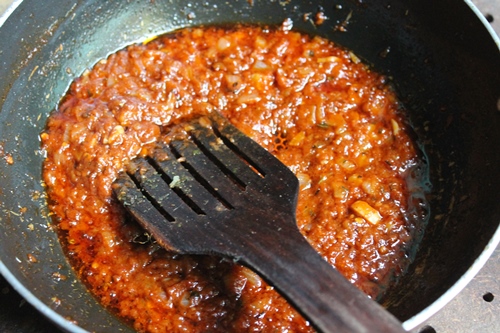 Now you can see the oil has separated from the mix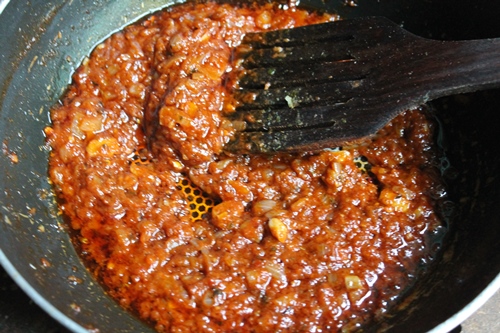 sauce done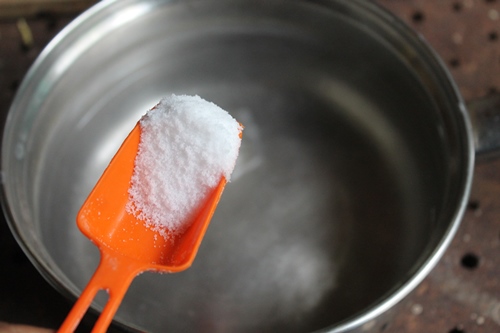 Now cook pasta in lots of salted boiling water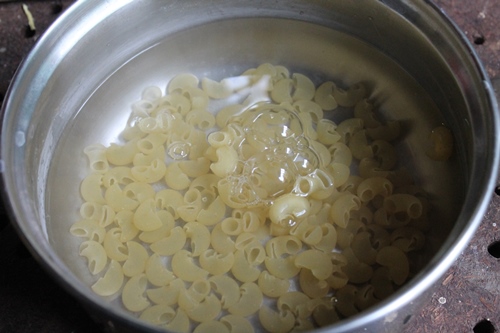 drop macaroni in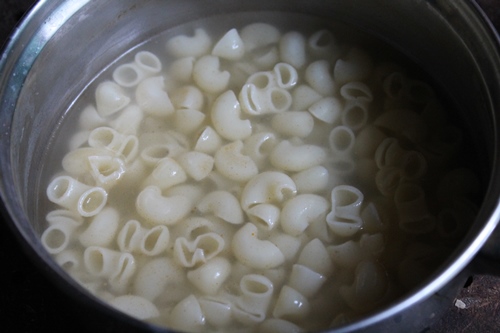 cook till done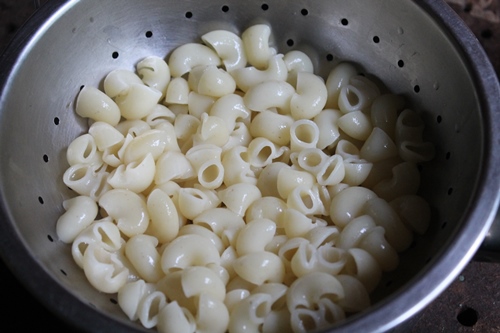 drain it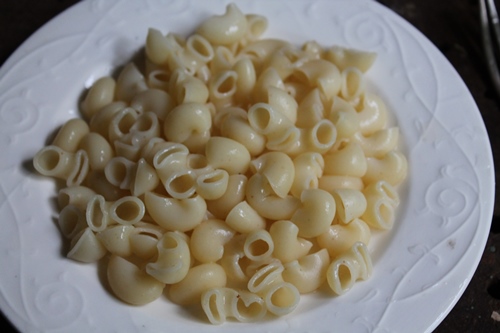 place some pasta in a plate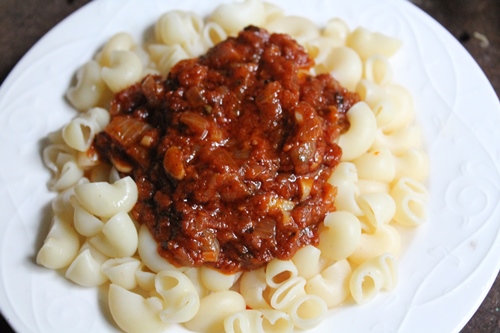 spoon some sauce over it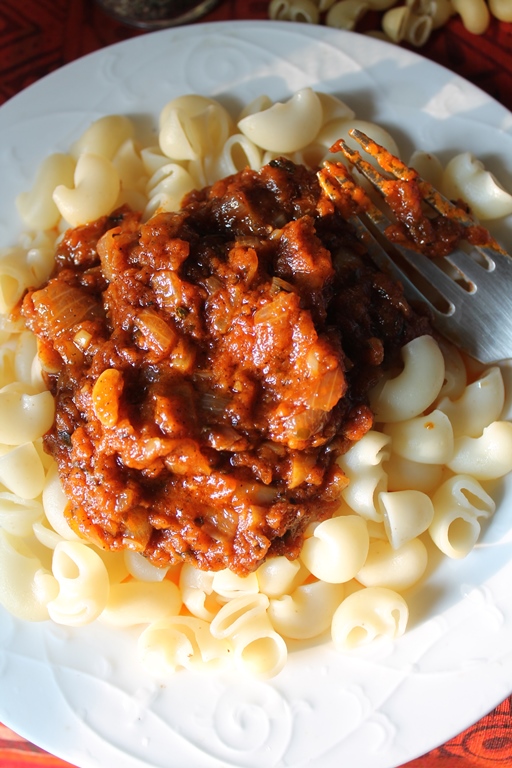 enjoy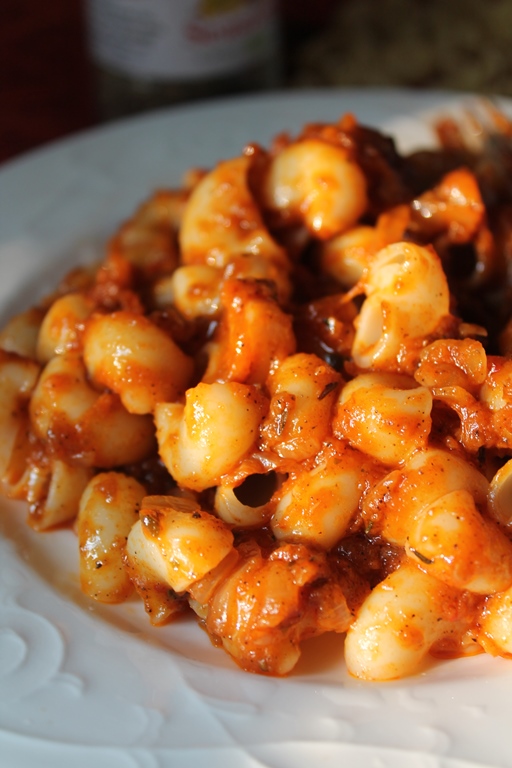 You can mix them up and enjoy too..