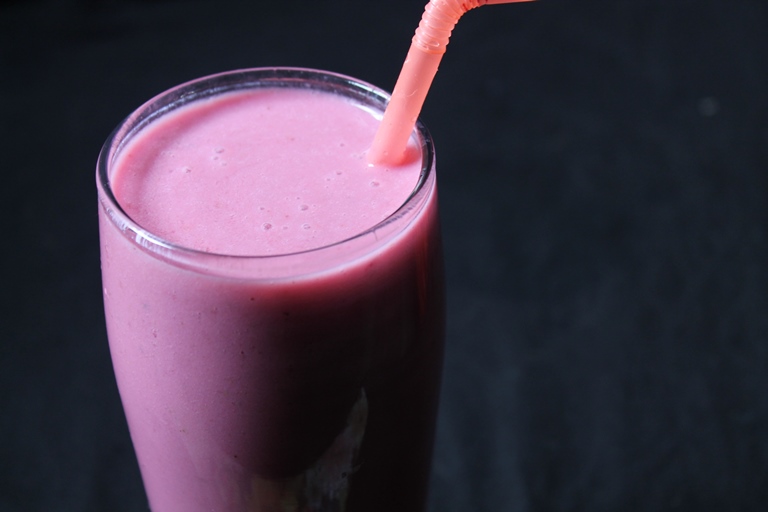 I promised you that i will be posting more strawberry recipes right..On that row here is my next one..Even though it is simple to make, i want to have it in my blog. You can check out my other milkshake recipes too..
Similar Recipes,
Doughnut French Toast with Strawberry Sauce
Strawberry Oats Shake
Eggless Strawberry Icecream
No Bake Strawberry Cheesecake
Strawberry Shortcake
Strawberry Clafoutis
French Toast with Strawberry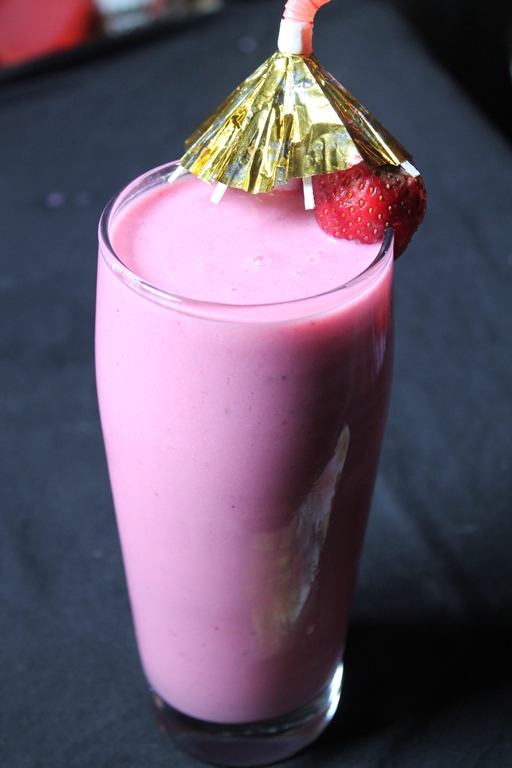 I hope you will try this out and let me know how it turned out for you..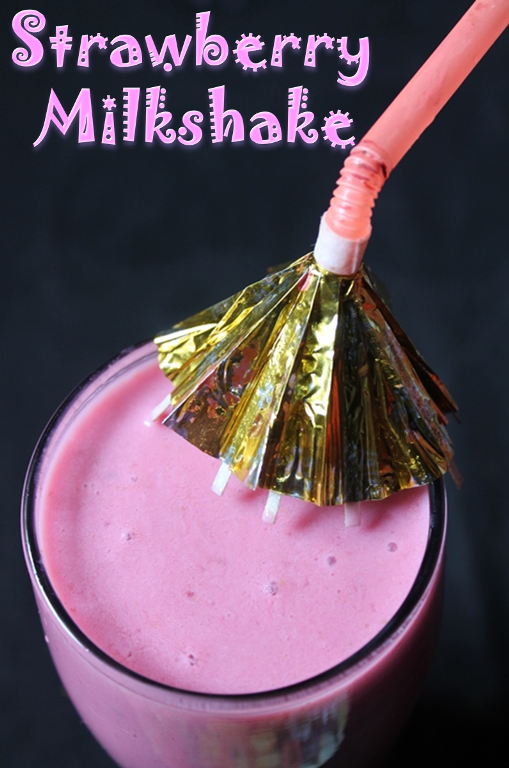 Preparation Time : 5 mins
Serves: 2
Ingredients:
Strawberries – 10
Cold Milk – 1.5 cup
Strawberry Essence / Strawberry Mix – few drops (optional)
Sugar to taste
Vanilla Icecream – 2 scoops (optional)


Method:
Take all ingredients in a blender and blend it till smooth.
Pour it into glasses and serve cold.
Pictorial: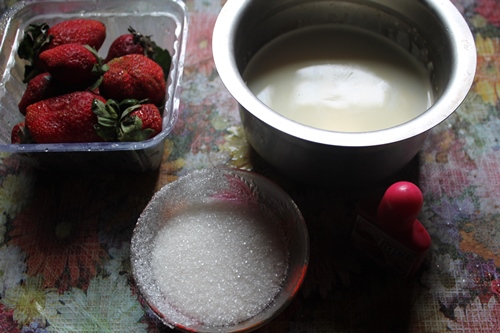 Take your ingredients
This is purely optional. It is strawberry milkshake mix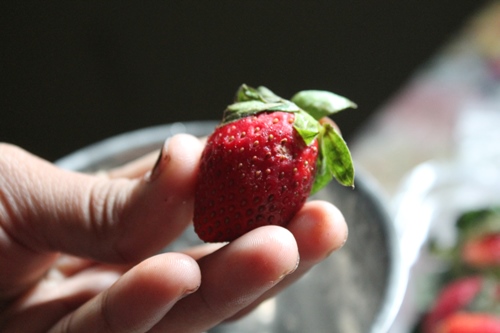 First take your strawberries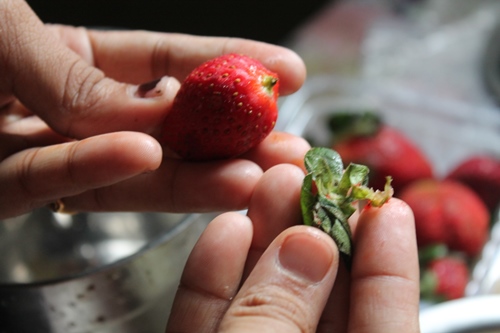 remove the stalks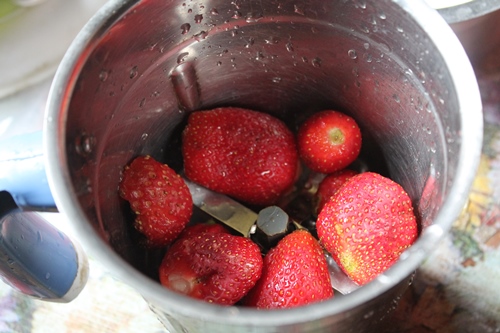 take them in a blender
add in sugar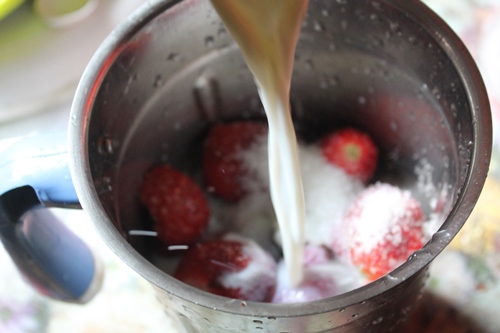 add in cold milk
now take your strawberry mix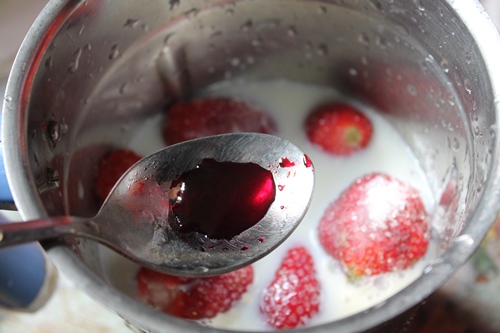 you just need few drops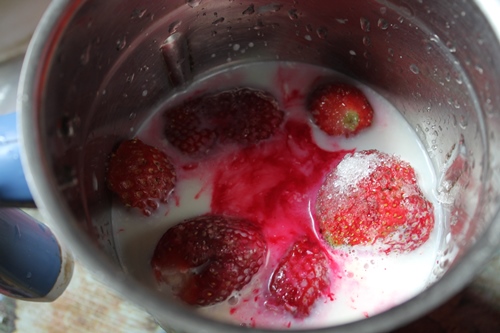 add them in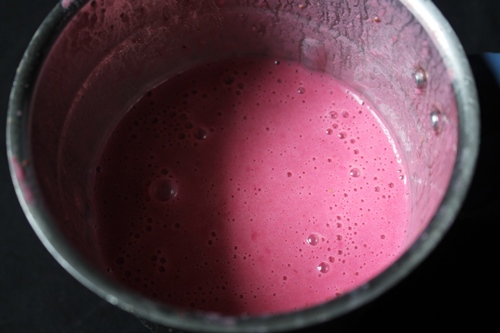 blend them up..the essence gave nice colour to this as well
take a glass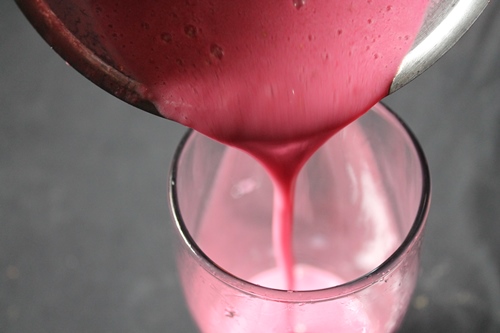 pour it out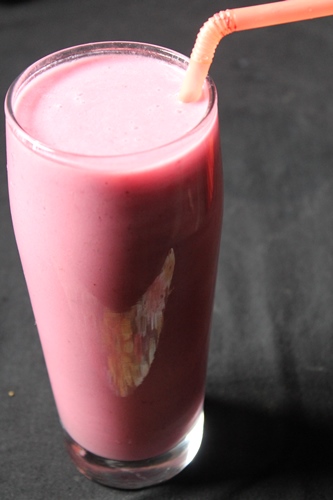 serve cold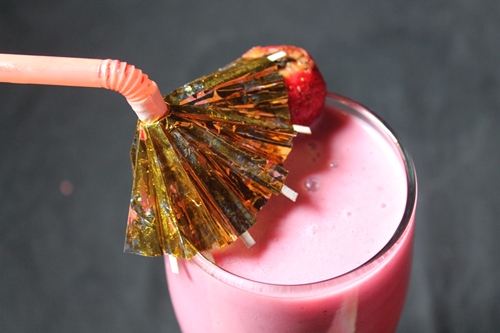 I am Aarthi, a happy homemaker, mom of two beautiful girls, married to my high school sweet heart. My goal is to teach people that cooking can be way more easier and joyful than they think. Yummy Tummy features recipes all over the world with step wise pictures which surely shows the ease of cooking.