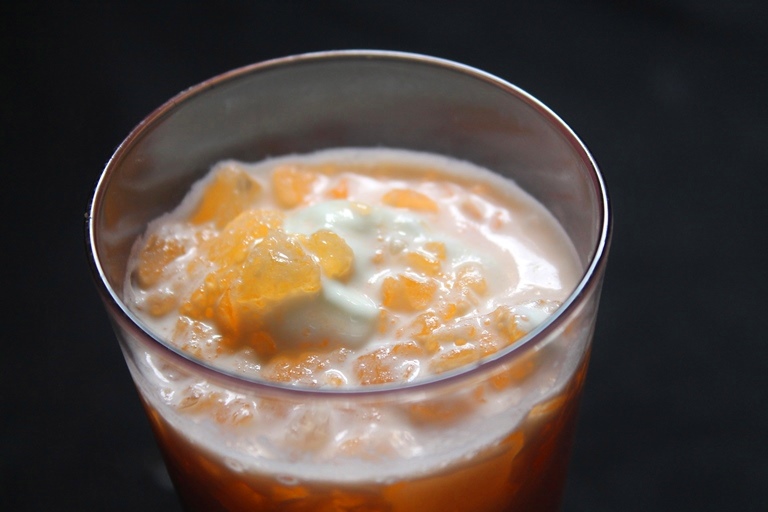 Jigarthanda is always my favourite. Whenever we go to exhibition here, i used to get myself a glass and gulp it in no time. I somehow loved the cool sweet milk along with the jelly like texture in it. Traditionally they use badam pisin instead of agar agar, but i couldn't find it so used this.
Similar Recipes,
Falooda
Rose Milk Shake
Badam Kheer
Strawberry Milkshake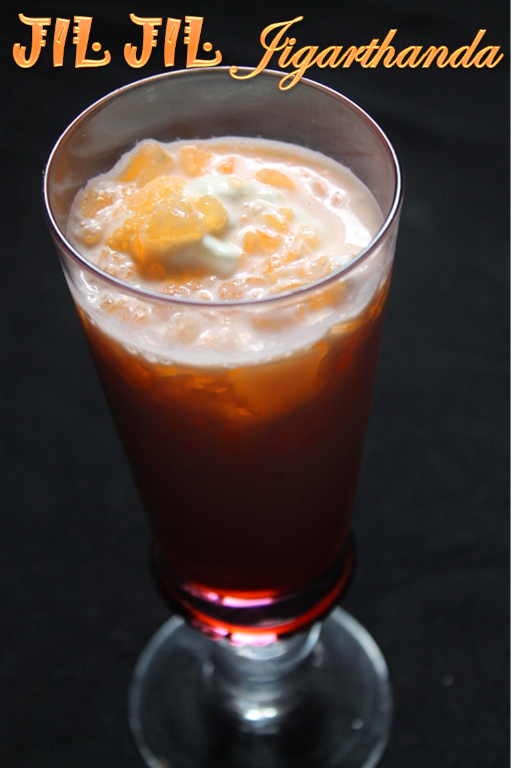 This drink just cools your body instantly. I make it often and omit icecream part and have it without much guilt. Hope you will give this a try and let me know how it turns out for you..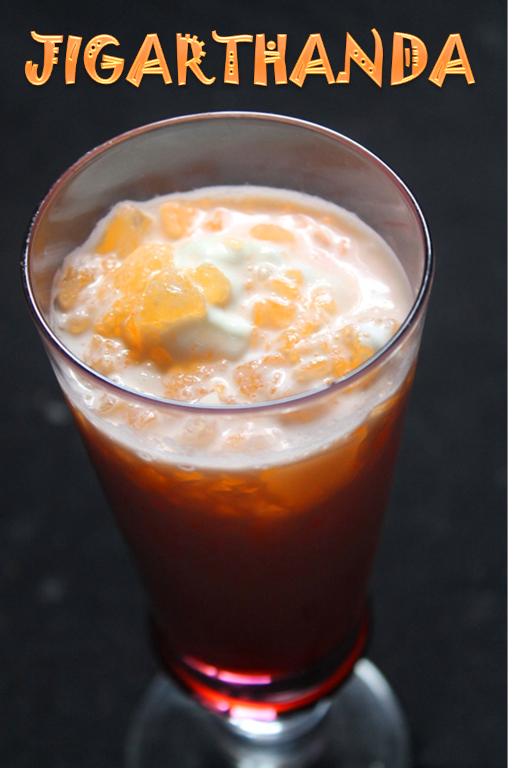 Preparation Time : 5 mins
Cooking Time : 15 to 20 mins
Chilling Time : 1 hour
Serves : 4
Ingredients:
Milk – 4 cup
Rose Syrup / Sarbath – as needed
Agar Agar / China Grass – 5 grams
Water – 2 cup
Sugar – 1 tblspn
Vanilla Icecream as needed
Method:

Take milk, sugar in a sauce pan, heat till it is reduced by half. Pour the reduced milk in a jug and chill it.
Take agar agar in a sauce pan, cover with 2 cup of water. Soak it for 10 Mins. Now heat till it is melted. Pour it to a bowl, chill till set. Take it out and use a fork to scrape it.
Now take your serving glass. Add few tblspn of the scraped jelly, pour over some rose syrup, some reduced milk and a scoop of icecream.
Serve immediately.
Pictorial: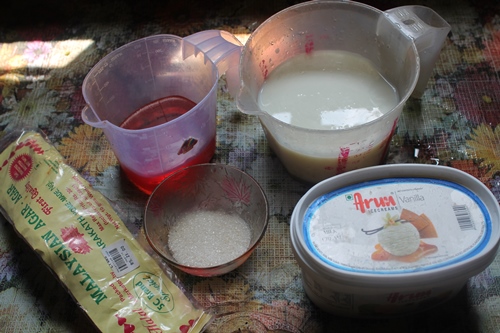 Take all your ingredients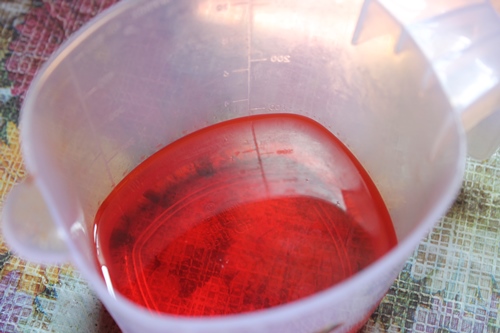 I used rose syrup for this…You can use sarbath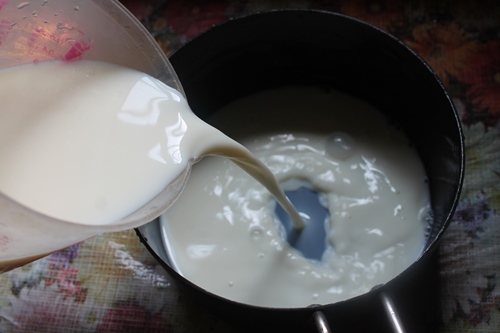 Take milk in a big sauce pan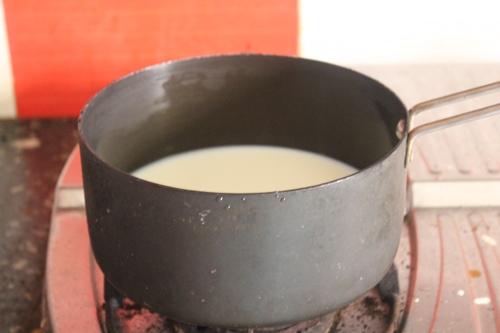 Put it on heat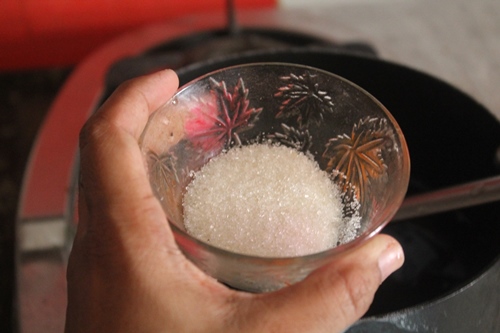 Add a tblspn of sugar, this is optional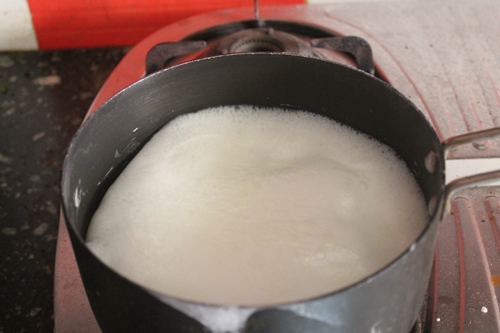 boil it and reduce it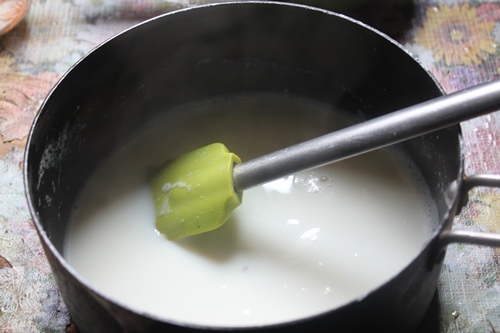 once it is reduced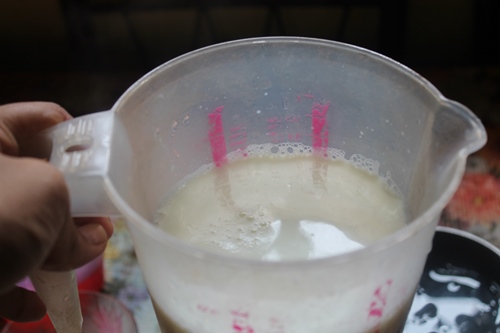 remove to a jug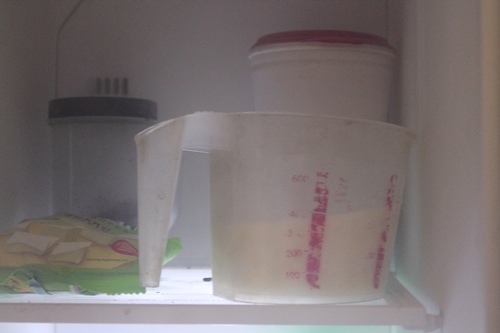 Chill it, i put it in freezer to chill faster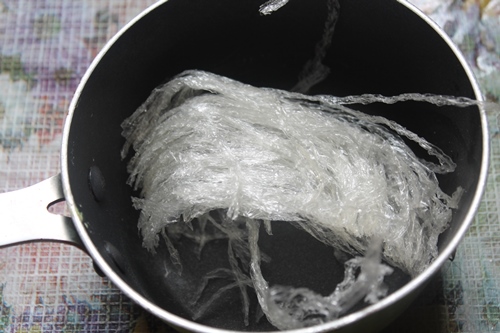 Now take china grass in a sauce pan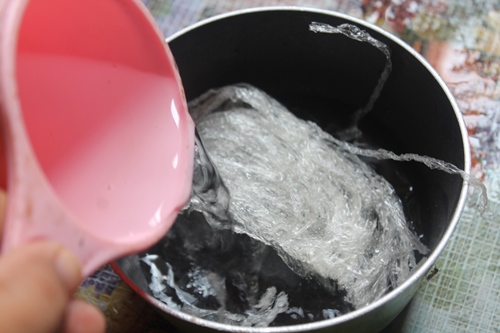 add in water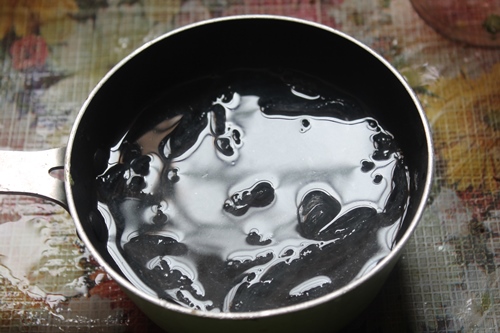 let it soak for 10 mins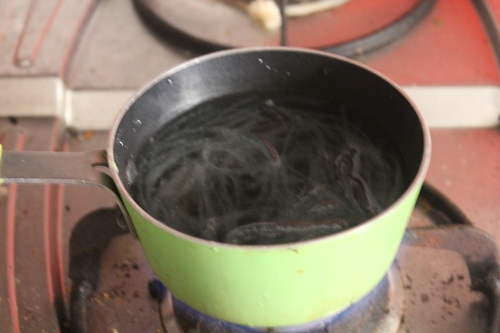 put it on heat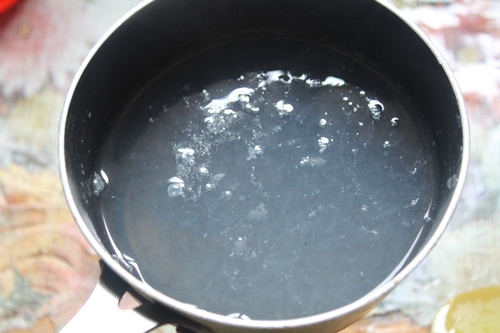 Heat till it is melted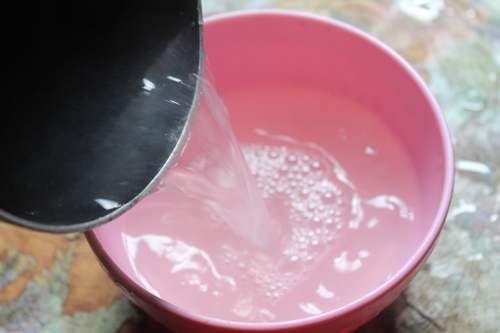 pour it into a bowl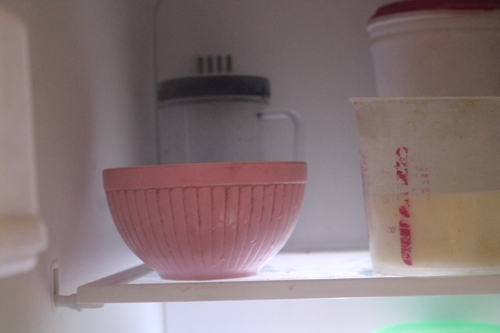 i put this in freezer to chill it faster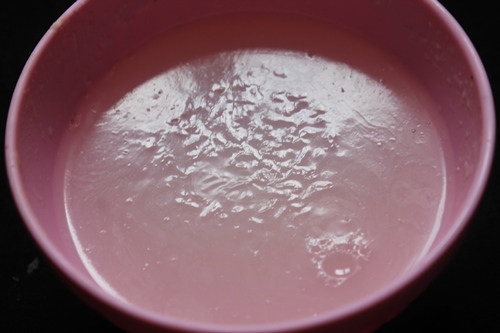 now it is all set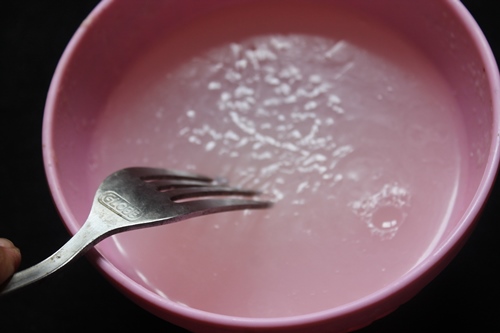 use a fork to scrape it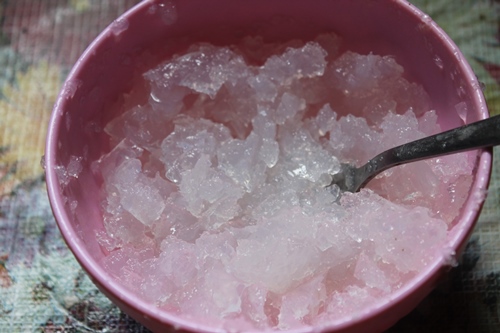 like this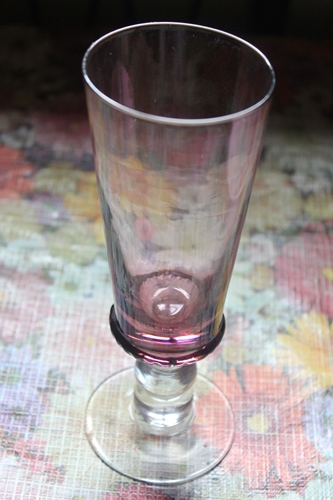 now take your serving glass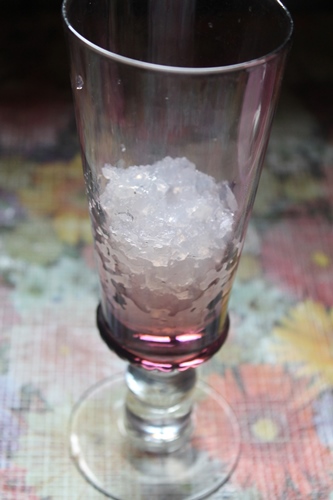 spoon some of the agar agar in it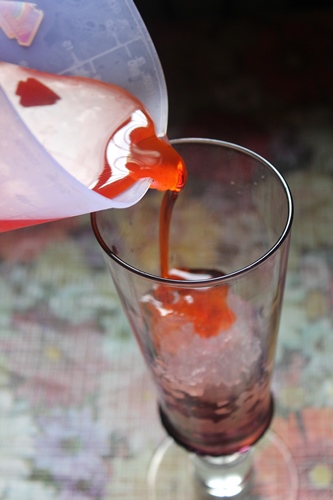 pour some rose syrup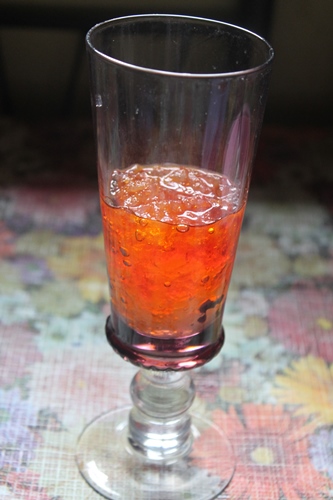 adore the colour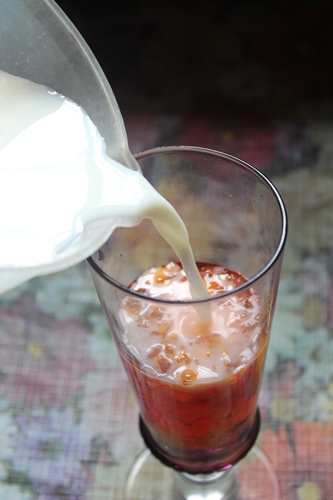 pour in the milk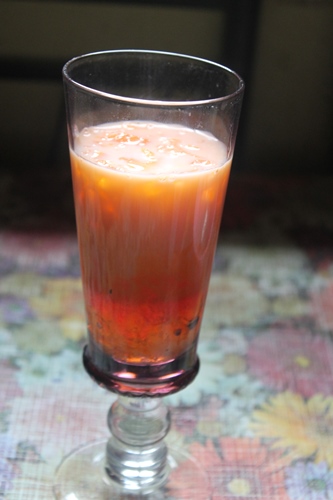 Love the layers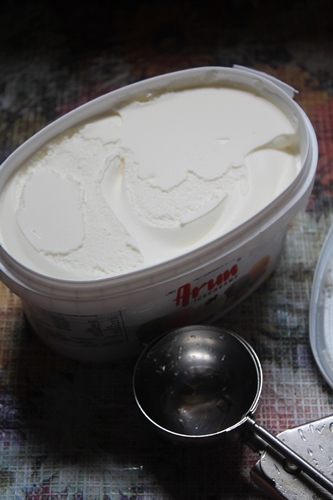 Now take your vanilla icecream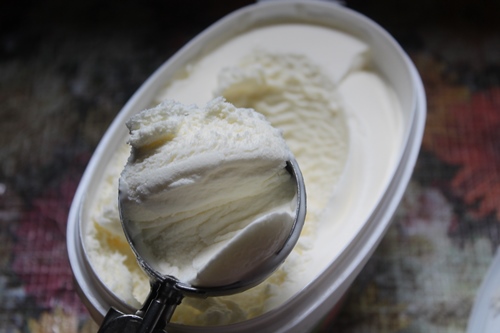 scoop it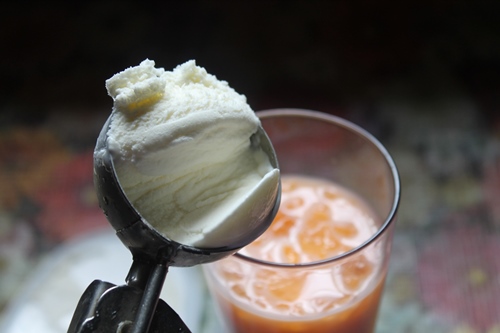 top it over that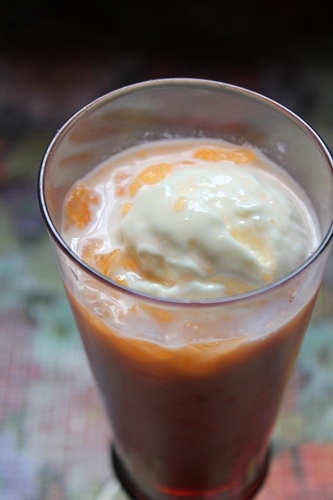 Enjoy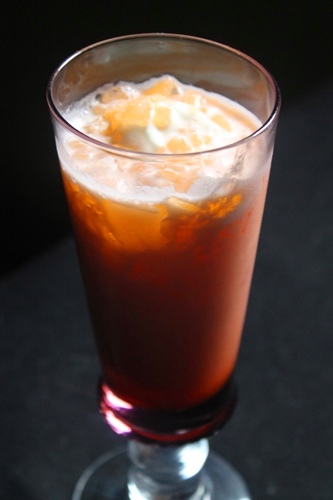 Mix well before enjoying it
I am Aarthi, a happy homemaker, mom of two beautiful girls, married to my high school sweet heart. My goal is to teach people that cooking can be way more easier and joyful than they think. Yummy Tummy features recipes all over the world with step wise pictures which surely shows the ease of cooking.