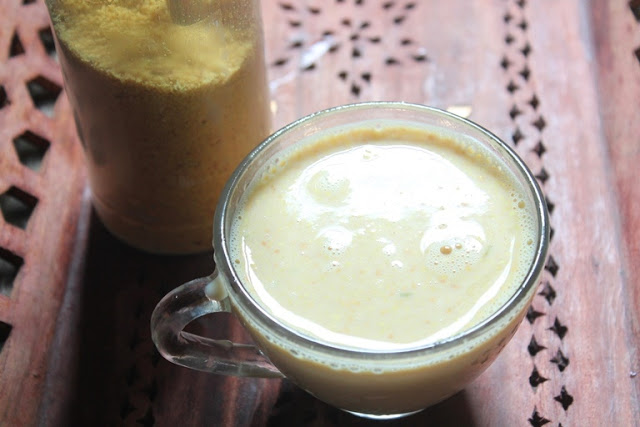 For other finger food recipes, Check Here.
For more baby food recipes, check this Link
I am hunting for several options to include milk in my lil one's diet and this is one powder which i make often. It is tasty, healthy and homemade which is great for kids and toddlers. For sweetness i added palm sugar in this, you can use sugar as well. And the main thing is, dont over grind after you add badam, else it will turn into a paste.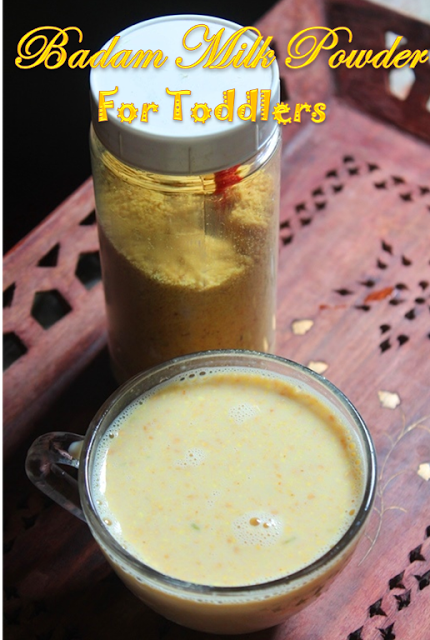 Hope you will give this a try and not only your baby, you too can enjoy this healthy and tasty one.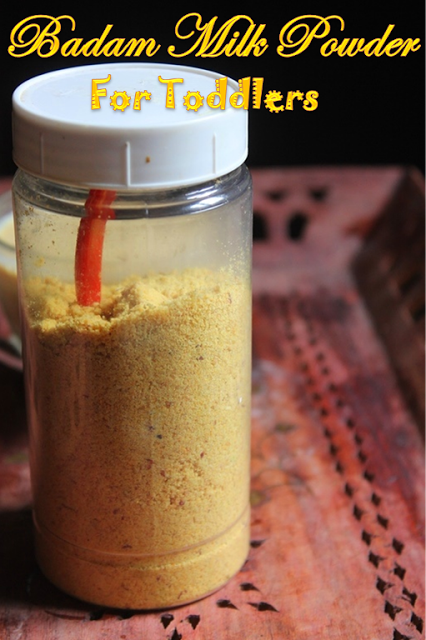 Preparation Time : 15 mins
Baking Time : 15 to 20 mins
Makes : 1 cup of powder


Ingredients:
Badam / Almonds – 1 cup
Panangkarkandu / Palm Sugar Candy – 1/3 cup or as needed
Cardamom – 6 to 8
Saffron a good pinch
Turmeric Powder / Manjal Podi – 1 tsp
Method:
Preheat oven to 160 degree C.
Take almonds in a sauce pan, cover with water, heat it and bring it to a boil. Once it boils, take it off the heat and set aside for 5 mins. Now drain it and wash it with cold water. Now squeeze and remove the skin. Pat the almonds dry with a paper towel.
Now put the almonds in a pan and roast it for 15 mins. Remove it cool it completely.
Now take cardamom, saffron, turmeric powder, palm sugar in a blender and powder it. Now add in the cooled almonds and powder it once.
DONT OVER GRIND IT, ELSE IT WILL TURN INTO A PASTE.
Now remove to a bowl and cool little. Now pour this in a bottle and store it in fridge.
When you want to have it, just add a tblspn of the powder in a cup and pour boiled milk or warm milk over it and mix well.
Serve immediately.
BUY PALM SUGAR CANDY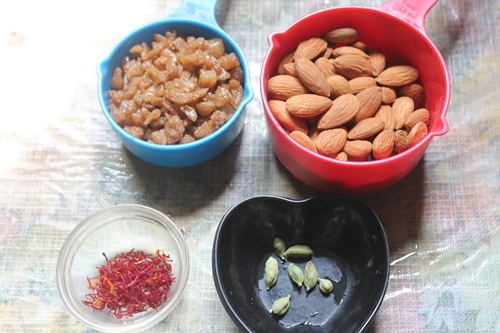 Take your ingredients..You need some turmeric powder as well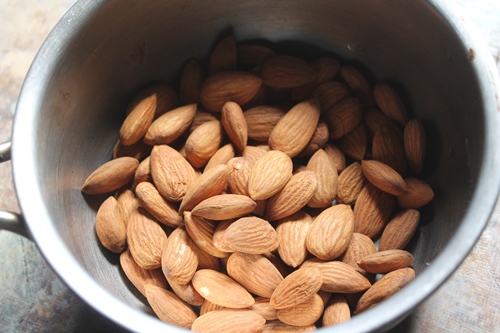 Take almonds in a pan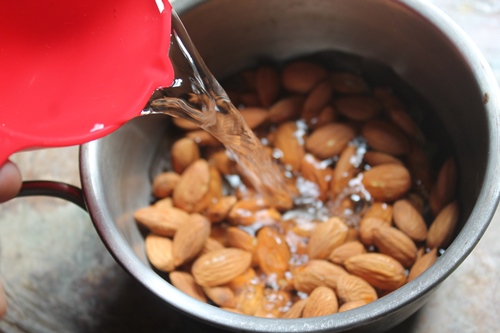 cover with water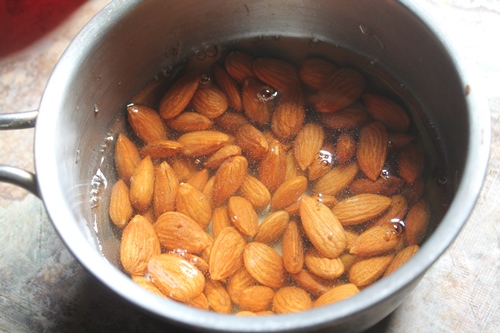 Now heat this up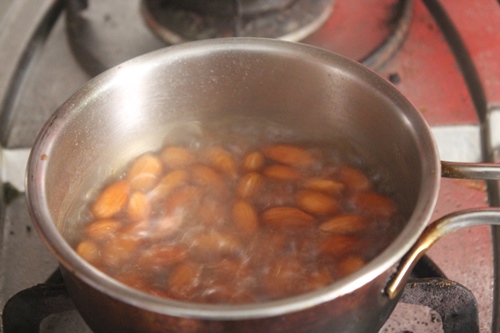 bring it to a boil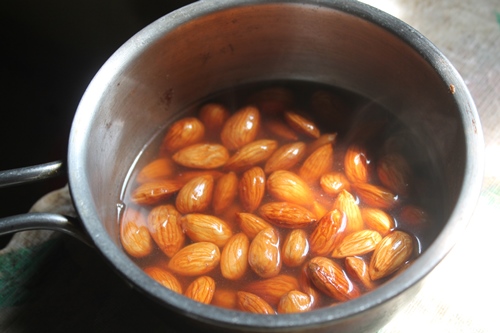 remove it and set aside for 5 mins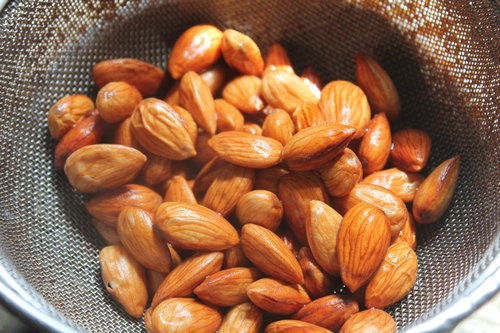 drain it and wash it in cold water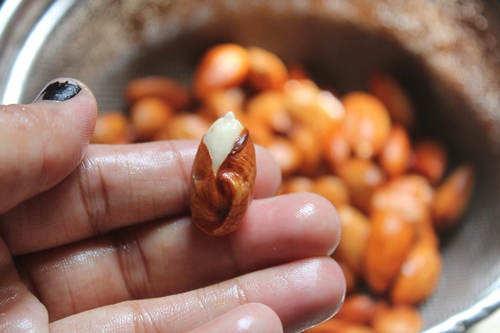 squeeze and remove the skin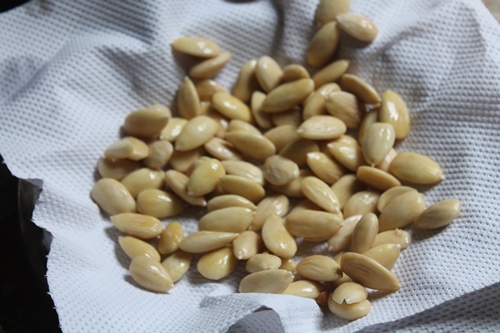 pat it dry using some paper towel.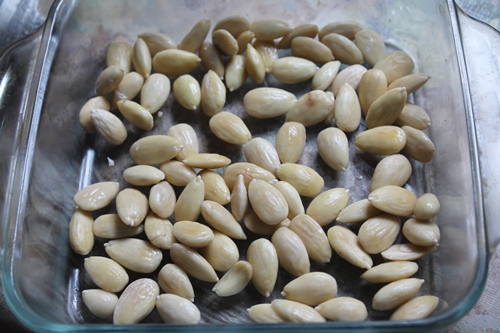 now put the nuts in a baking pan and bake them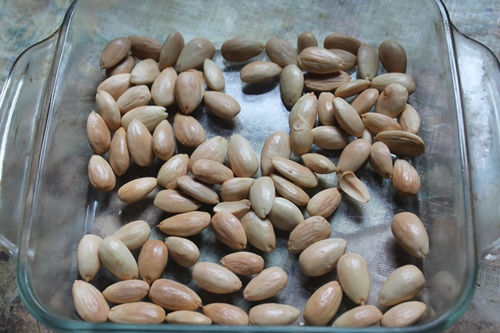 now it has turned light golden..You can roast it in a
dry pan till it turns golden.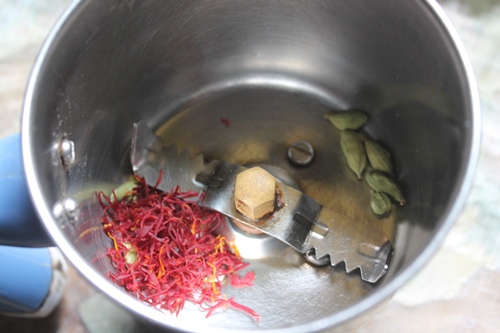 take cardamom and saffron in a blender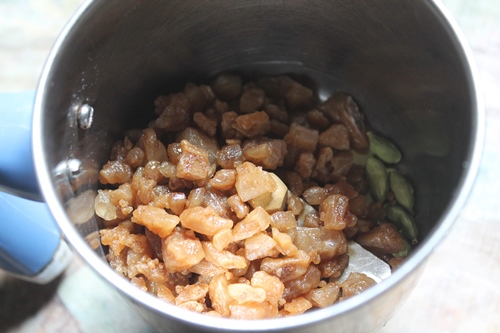 add in palm candy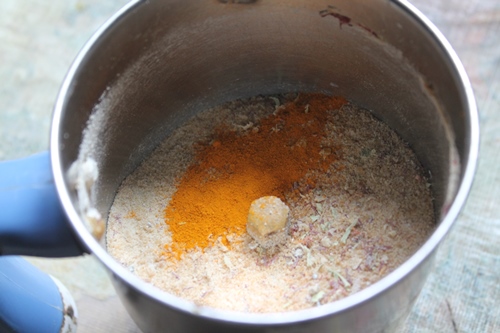 add in turmeric powder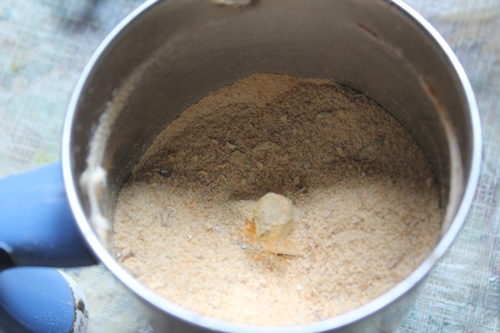 now it is well powdered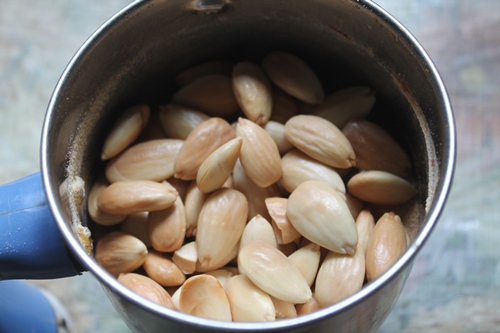 add the cooled nuts in
powder for just few sec..if you over blend them,
they will turn into a paste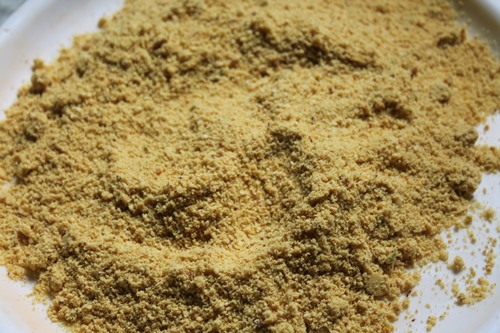 cool it lightly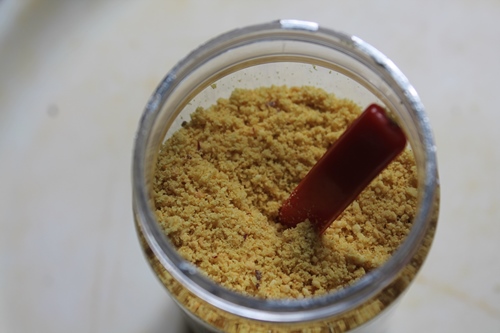 store in a air tight container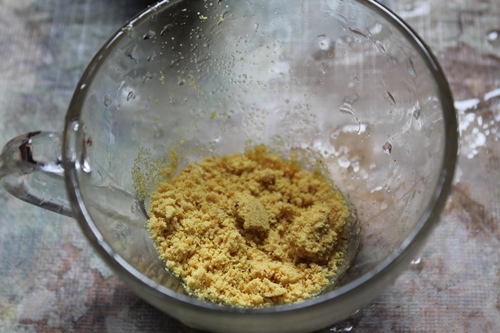 Add a tblspn of powder in a cup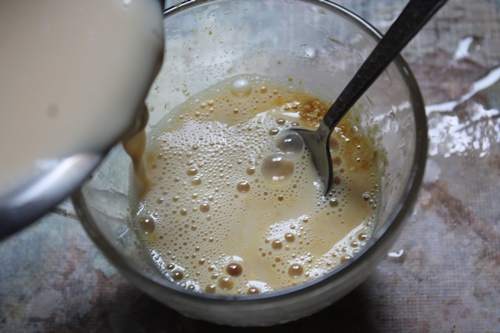 pour over warm milk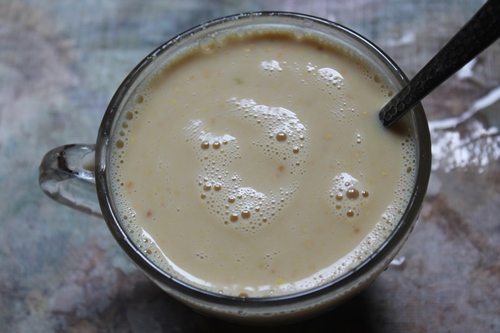 mix well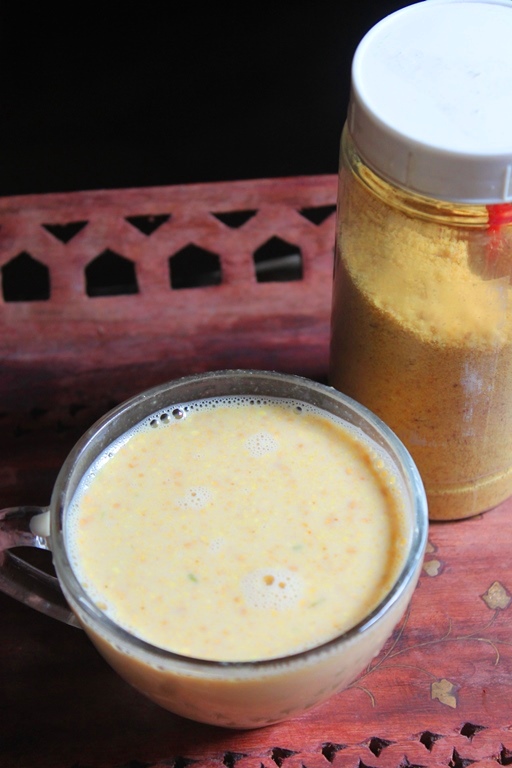 Serve
Store this in fridge for several weeks
I am Aarthi, a happy homemaker, mom of two beautiful girls, married to my high school sweet heart. My goal is to teach people that cooking can be way more easier and joyful than they think. Yummy Tummy features recipes all over the world with step wise pictures which surely shows the ease of cooking.