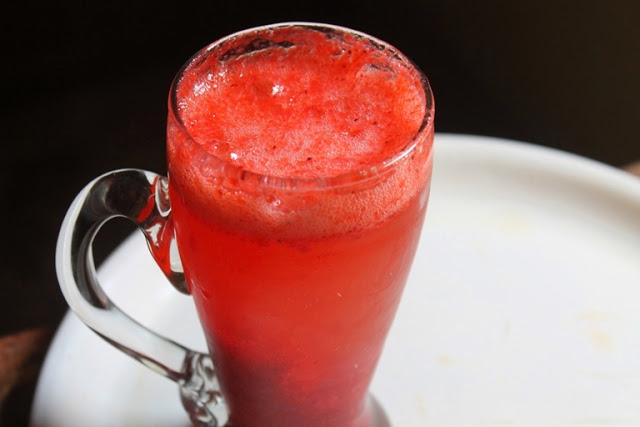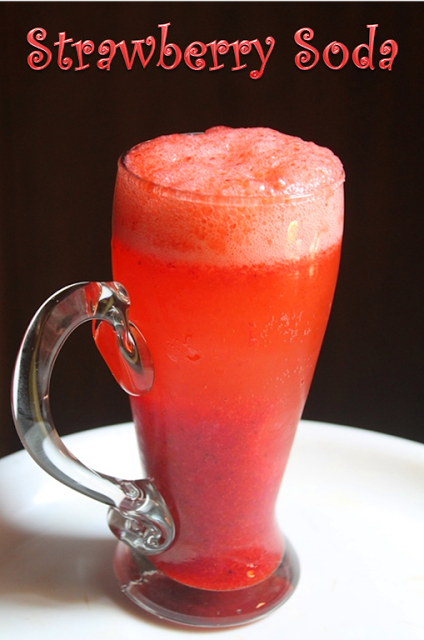 Hope you will give this a try and let me know how it turns out for you..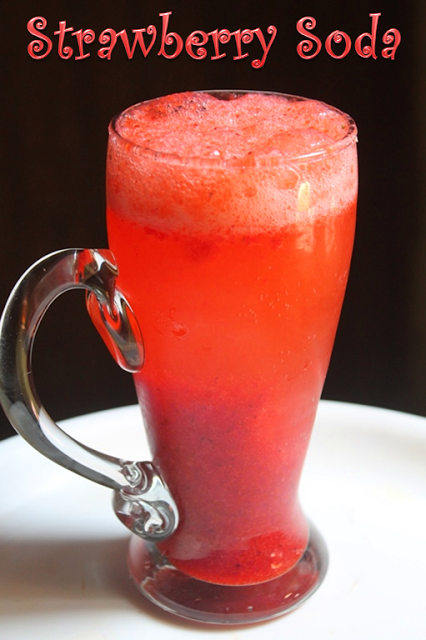 Preparation Time : 5 mins
Serves: 5 to 6
Ingredients:
Strawberries – 2 cup chopped
Sugar – 3/4 cup
Lemon Juice – 1/4 cup
Soda as needed
Method:
Take strawberries, sugar and lemon juice in a blender and puree till smooth.
Take this in a jug or a bottle and set aside.
For making the soda, take some mix in a cup and top with soda, mix well and serve immediately.
Pictorial: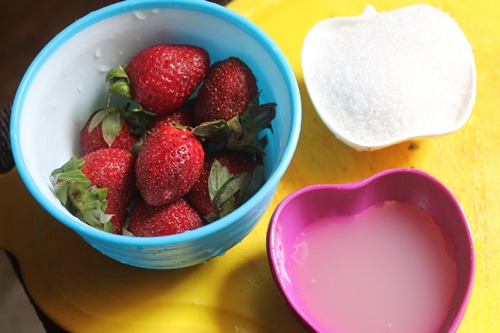 Take your ingredients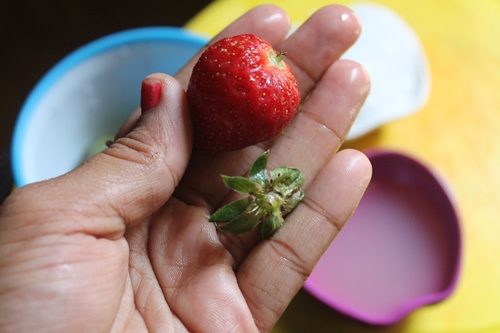 remove the stalks from strawberry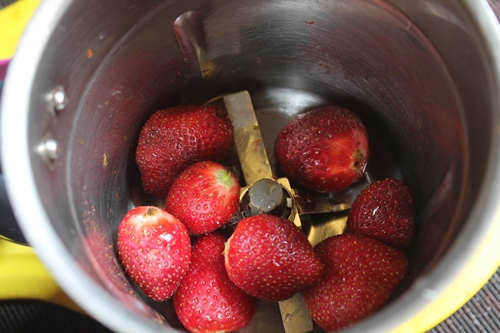 take it in a blender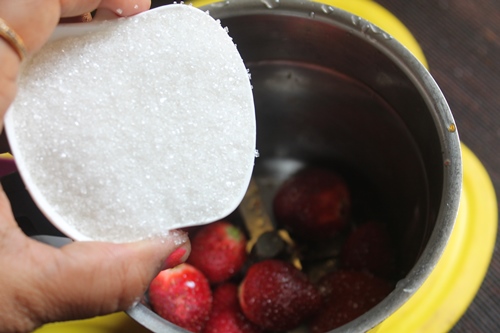 add in sugar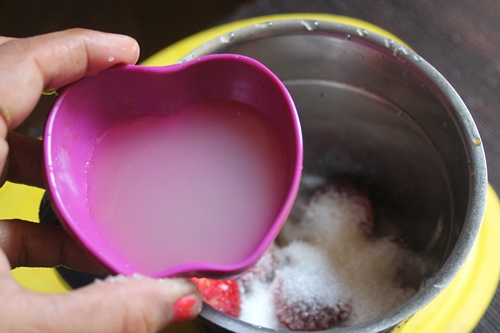 add in lemon juice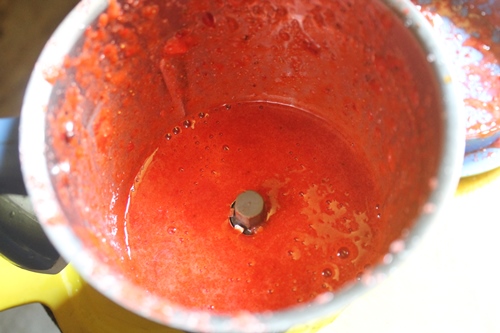 puree till smooth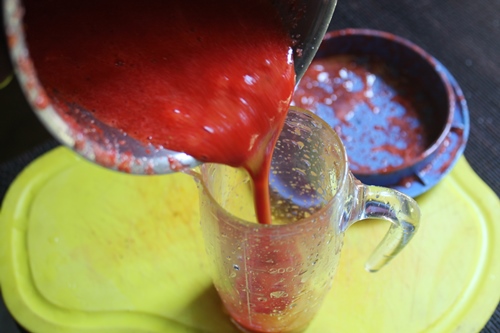 store this in a pitcher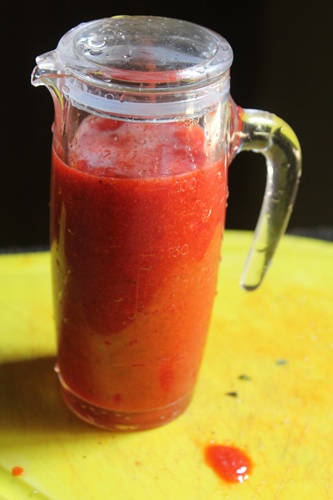 you can cover this and store in fridge for a week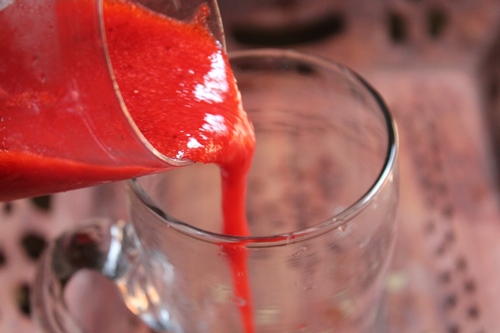 for serving, pour some in a cup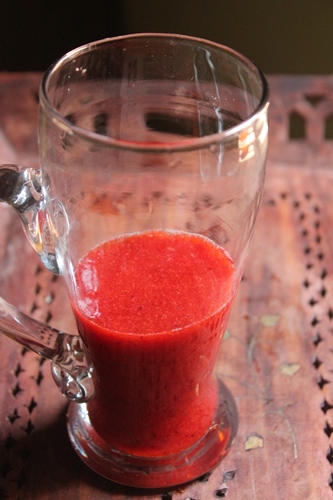 this depends on your taste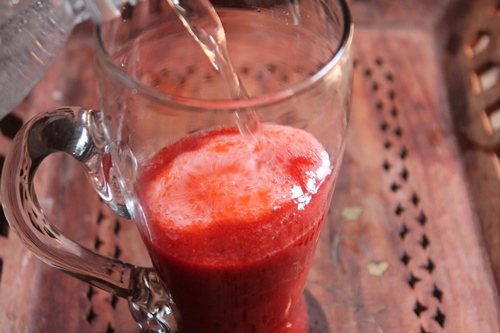 top with soda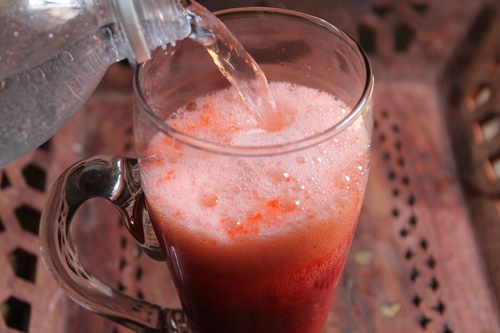 fizzy..fizzy, fizzy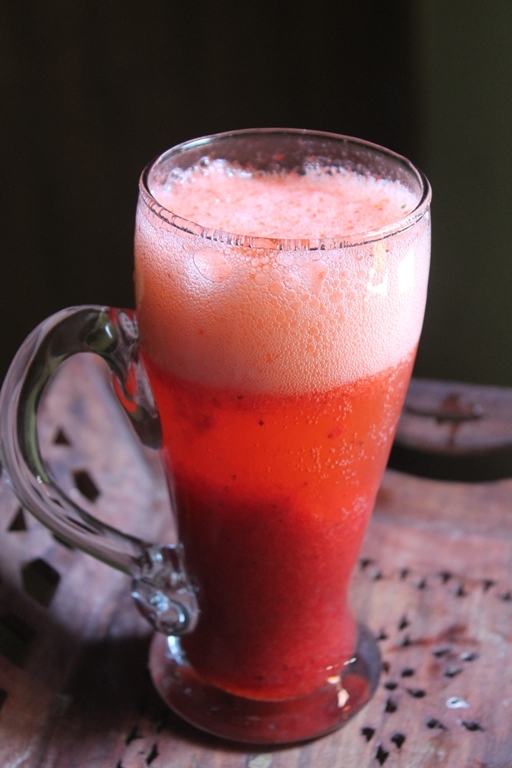 stir well and serve
I am Aarthi, a happy homemaker, mom of two beautiful girls, married to my high school sweet heart. My goal is to teach people that cooking can be way more easier and joyful than they think. Yummy Tummy features recipes all over the world with step wise pictures which surely shows the ease of cooking.