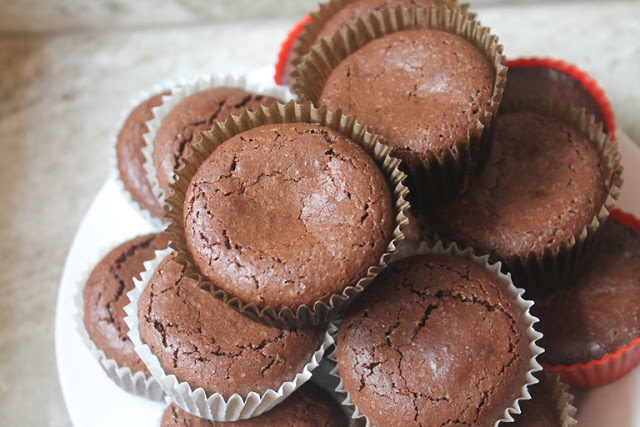 You all know i just adore brownies..I love making them a lot as well. Each time i like to experiment with those beauties.
Similar Recipes,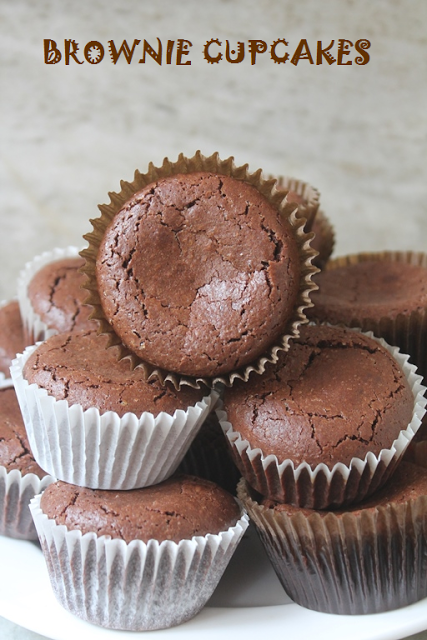 I made these brownie cupcakes few days back for my sissy and her friends and it turned out to be wonderful. The brownies turned out to be just perfect. Loved it so much. I placed a piece of caramel filled chocolates in the center and it added a nice chocolaty texture to it. I strongly suggest you to try it out.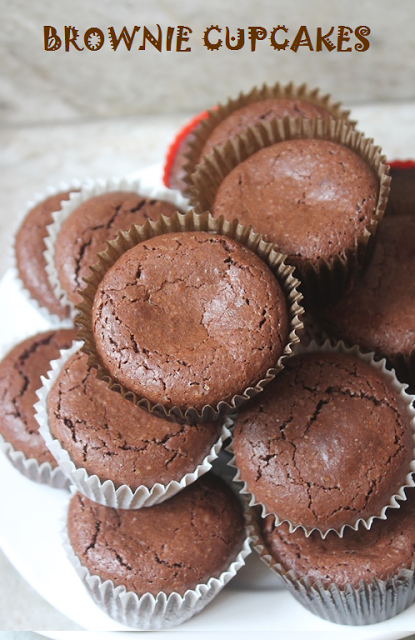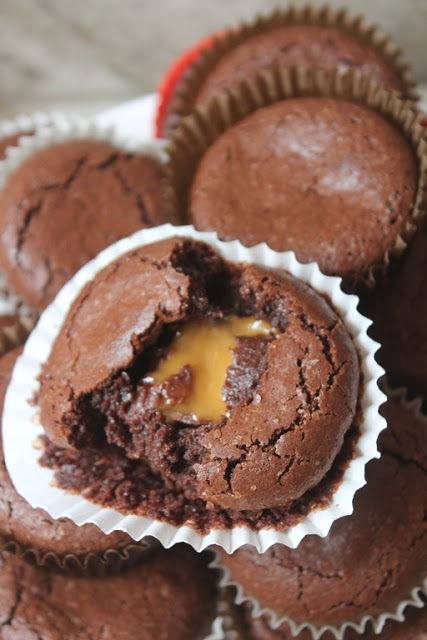 So here you go to the recipe and let me know how it turns out for you..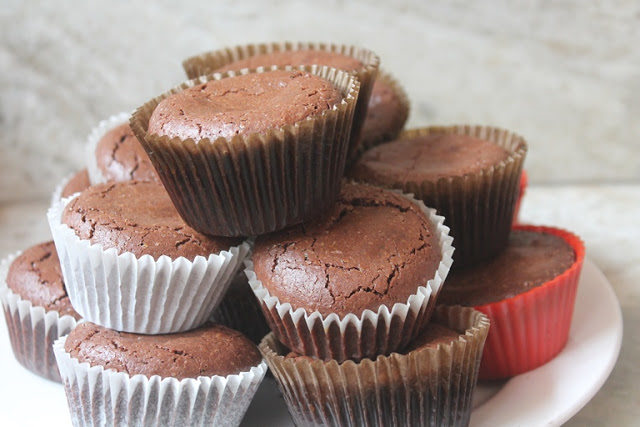 Preparation Time: 10 mins
Baking Time : 25 mins
Makes: 15 cupcakes


Ingredients:
Dark Chocolate – 1 1/3 cup chopped (225 grams)
Unsalted Butter – 1/2 cup / 110 grams
Instant Coffee Powder – 1/2 tsp
Sugar – 1 1/4 cup / 250 grams
Vanilla Essence – 1 tsp
Eggs – 3
Salt – 3/4 tsp
All Purpose Flour / Maida – 1/2 cup / 60 grams
Cocoa Powder – 1/4 cup / 30 grams


(My 1 cup measures 240 ml)


Method:
Preheat oven to 180 degree C. Line a muffin pan with cupcake cases.
Take chocolate and butter in a microwave safe bowl, melt it by placing it over a pan of simmering water till it is melted.
Now take eggs, sugar and vanilla in a bowl and whisk till creamy.
Add in chocolate mix and mix well.
Now add in salt, flour, cocoa powder and mix well.
Take a spoonful of the batter and spoon it into muffin cases, top with a piece of chocolate. Now top with more batter.
Now place this in oven and bake for 25 mins.
Remove it and let it cool down.
Now serve.
Pictorial: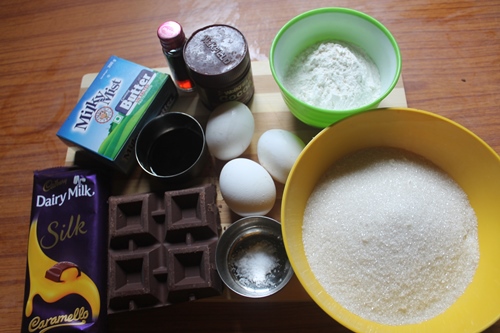 take all your ingredients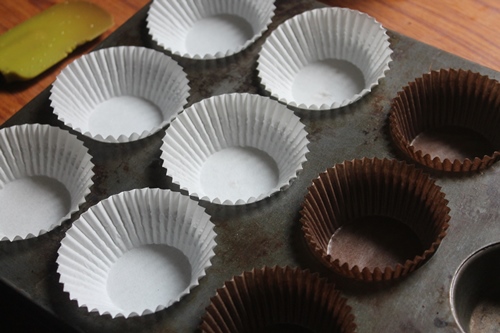 line a muffin pan with cupcake cases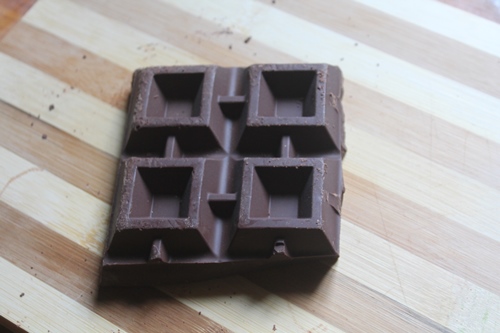 take some dark chocolate and chop it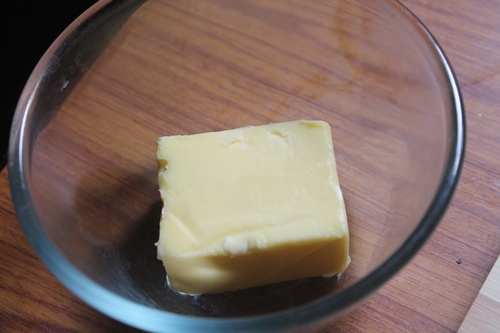 take butter in a heat proof bowl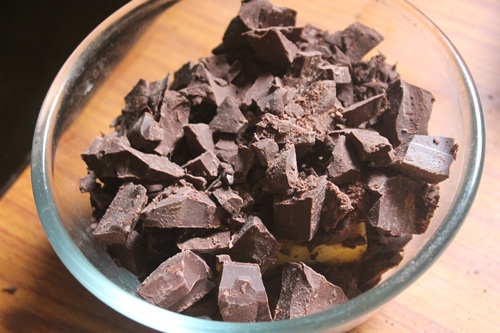 add dark chocolate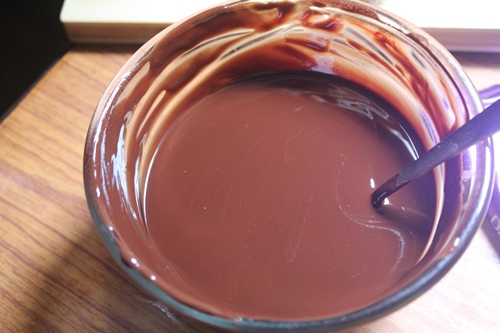 melt it gently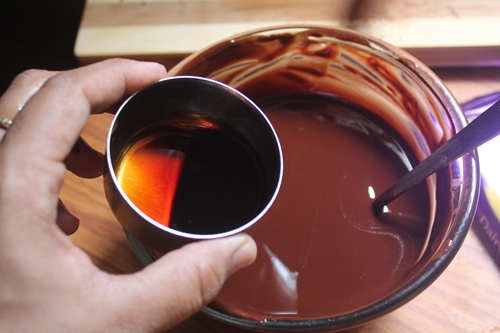 add in coffee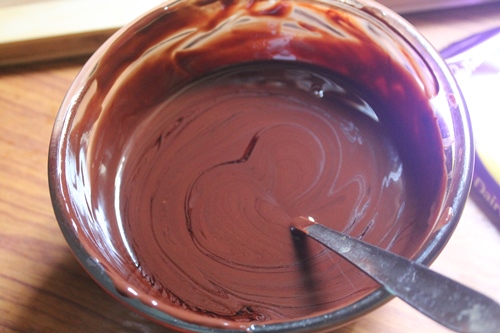 mix well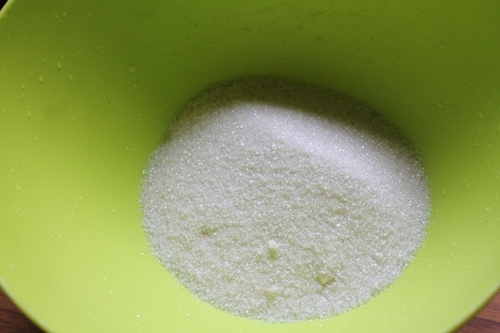 take sugar in a bowl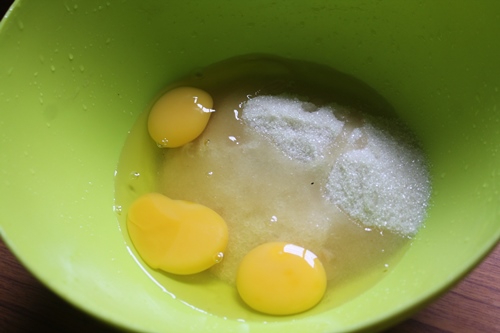 add eggs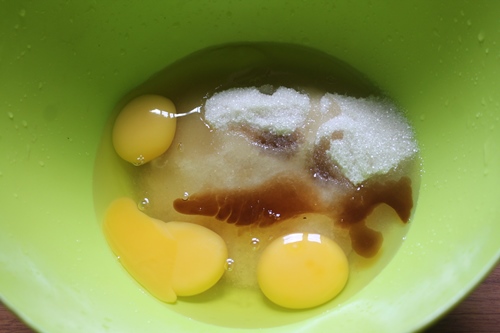 add in vanilla essence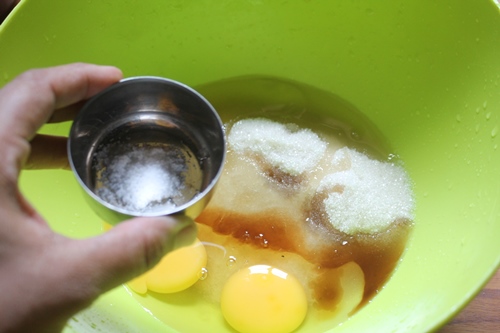 add salt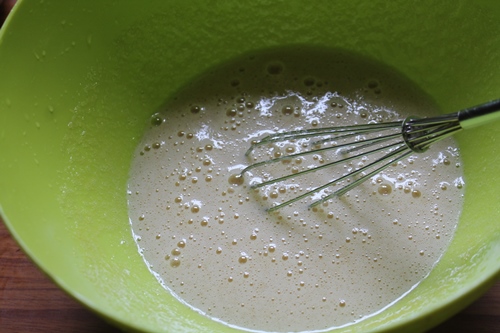 whisk well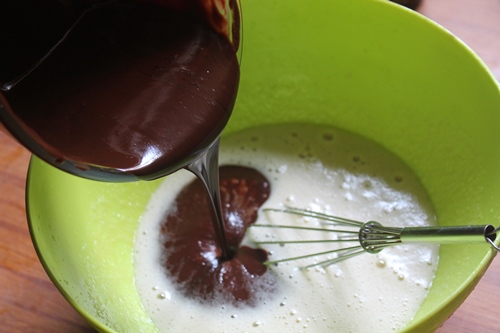 add in chocolate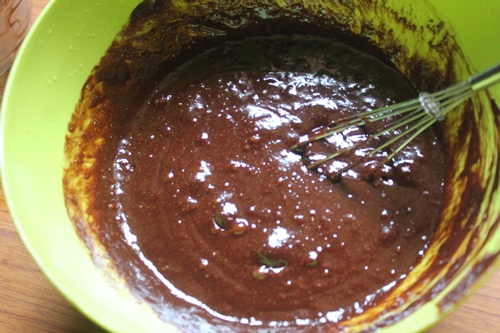 mix well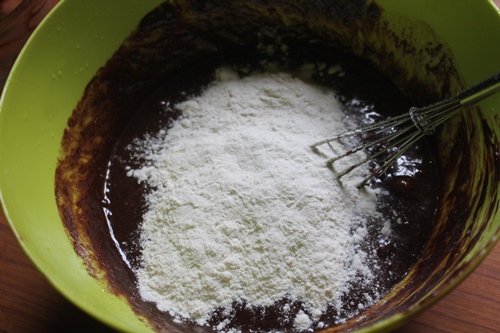 add in flour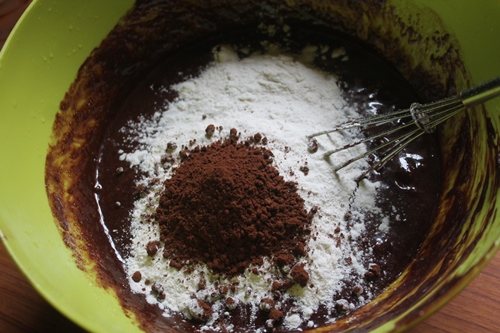 add in cocoa powder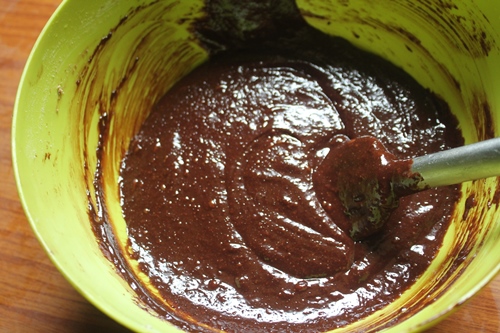 mix well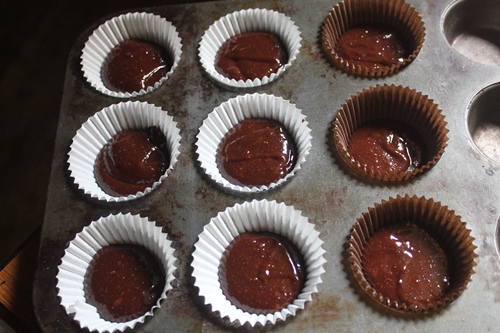 spoon little batter in the mould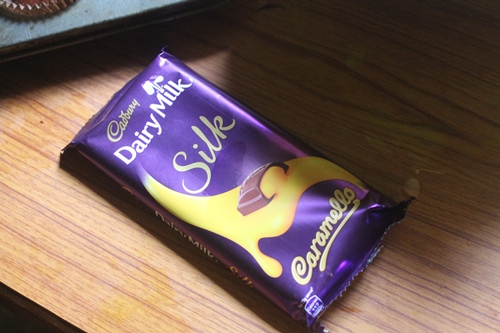 take a bar of chocolate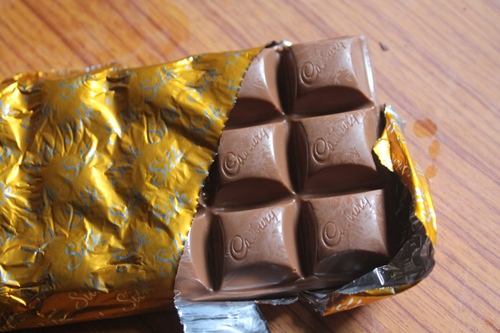 peel it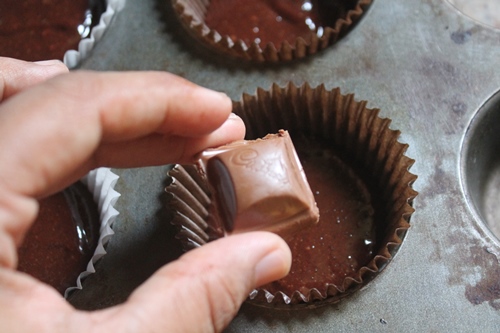 place a small square in the center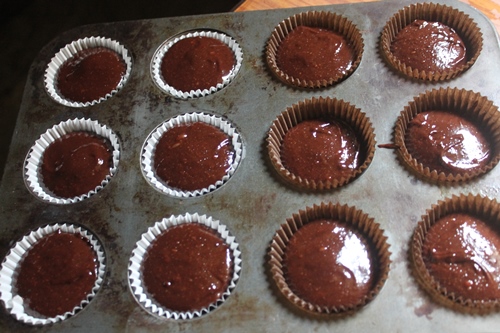 top with some more batter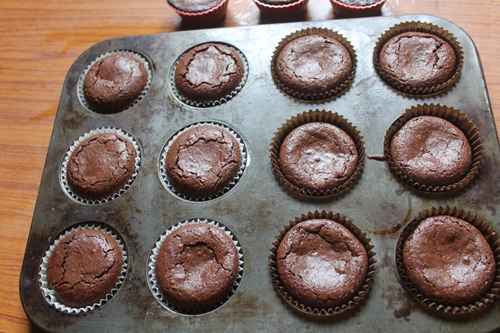 bake till done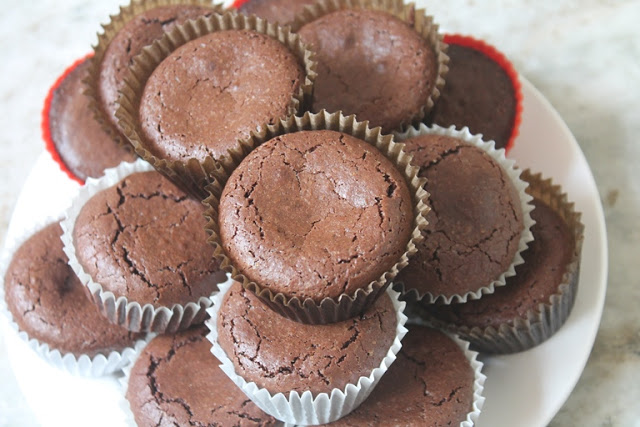 serve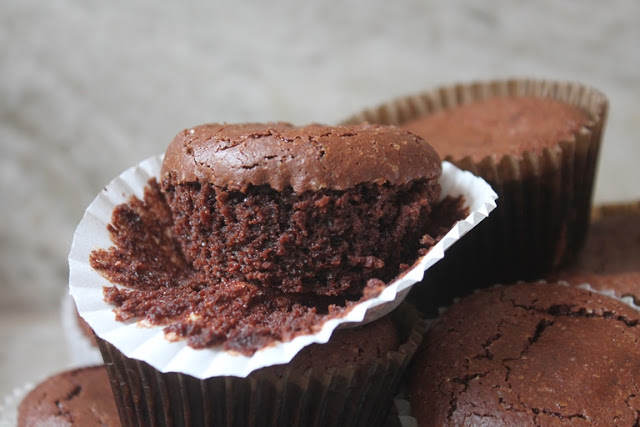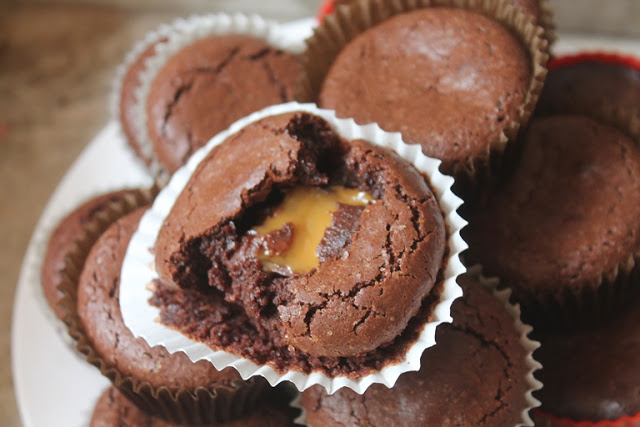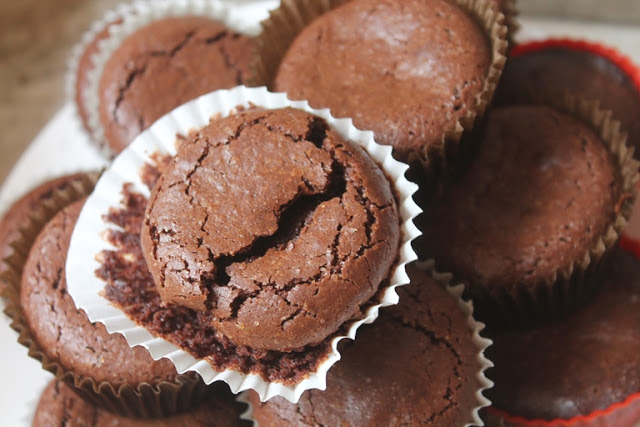 I am Aarthi, a happy homemaker, mom of two beautiful girls, married to my high school sweet heart. My goal is to teach people that cooking can be way more easier and joyful than they think. Yummy Tummy features recipes all over the world with step wise pictures which surely shows the ease of cooking.