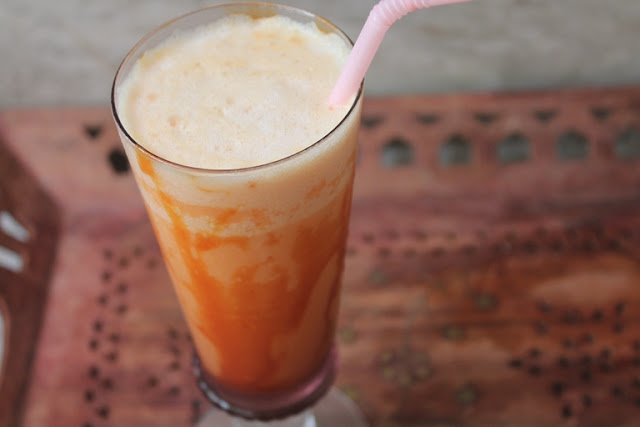 This is one drink which i made few days back, I had some butterscotch essence and sauce on hand, so used that to create this drink. My little one loved it.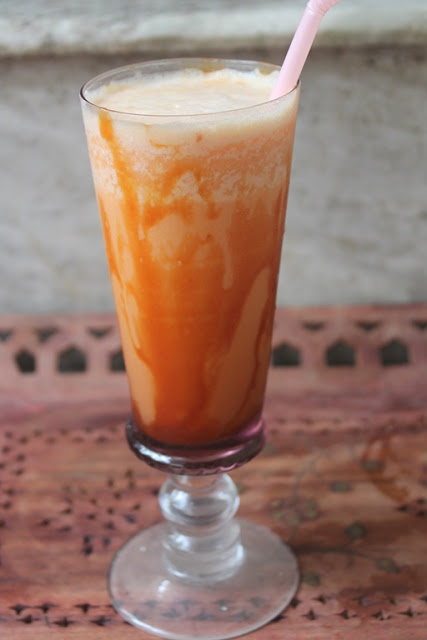 The main thing for this recipe is, you have to use lots of icecubes which gives this a nice frothy drink.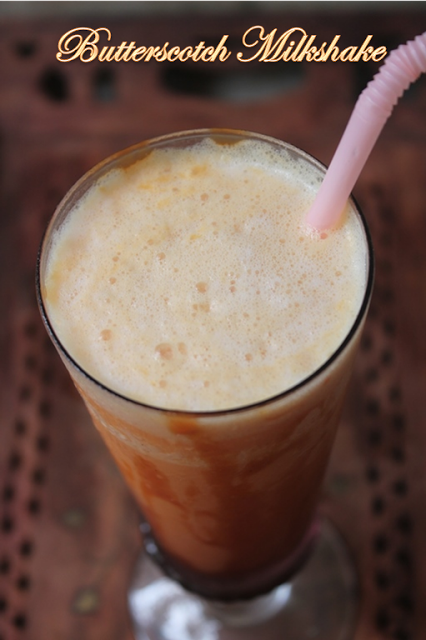 Hope you will give this a try and let me know how it turns out for you..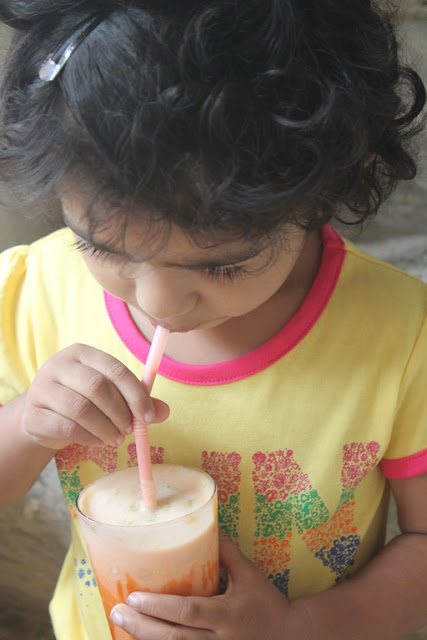 Preparation Time : 10 mins
Serves: 2


Ingredients:
Cold Milk – 2 cups
Butterscotch Essence – few drops
Sugar – 3 to 4 tblspn
Butterscotch Sauce – 2 tblspn (Recipe here)
Icecubes as needed
Icecream as needed
Method:
Take all ingredients in a blender and puree till frothy.
Pour it into glasses and serve.


Pictorial: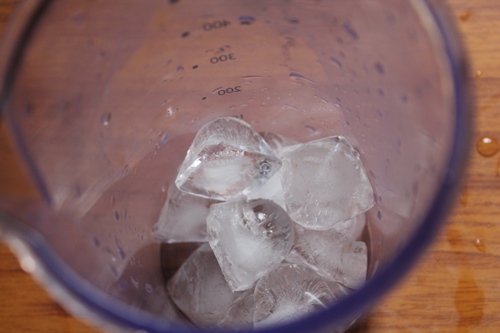 Take icecubes in a blender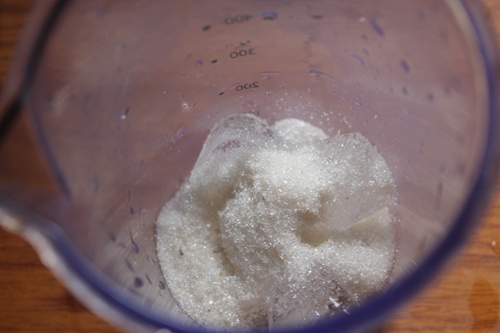 add in sugar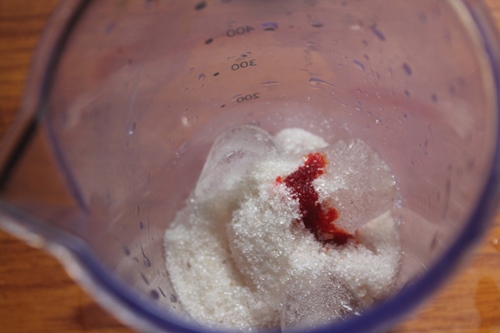 add butterscotch essence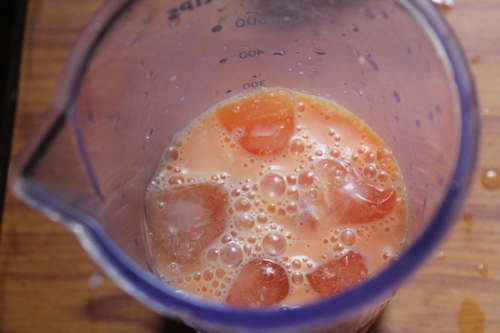 add milk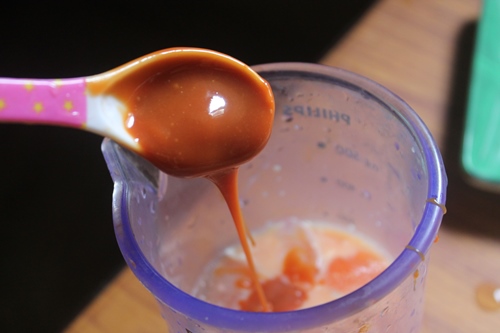 add butterscotch sauce (Recipe here)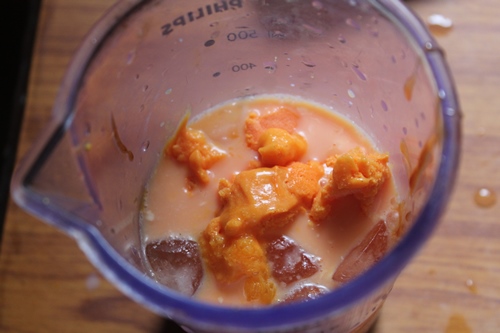 add some icecream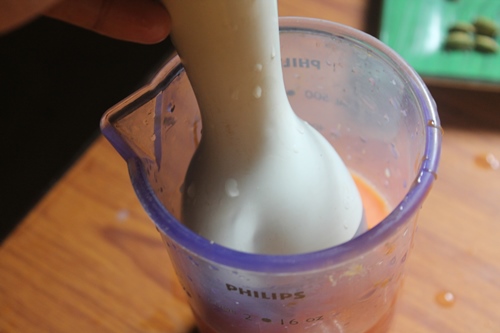 puree till frothy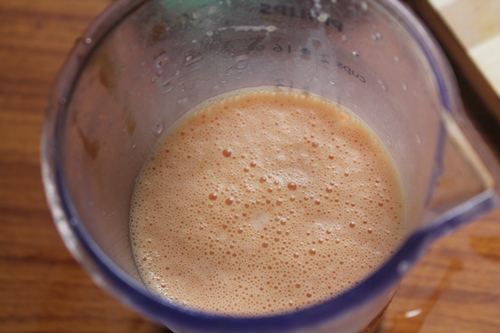 done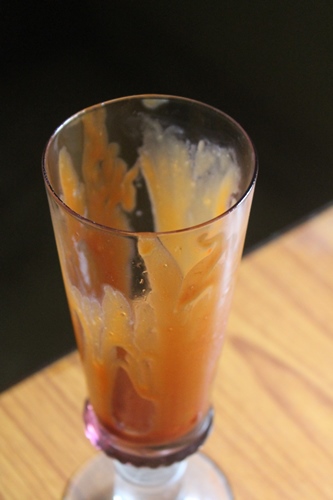 spoon some sauce into the glass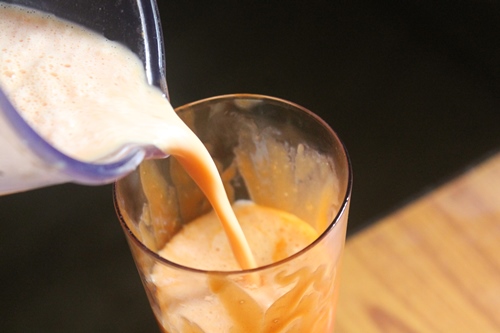 pour it in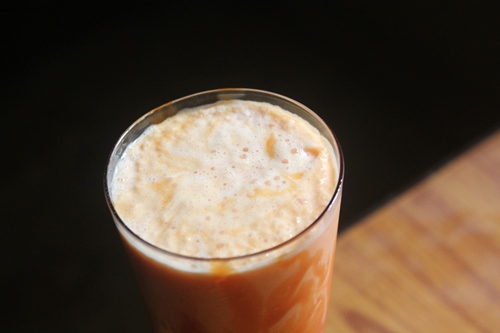 serve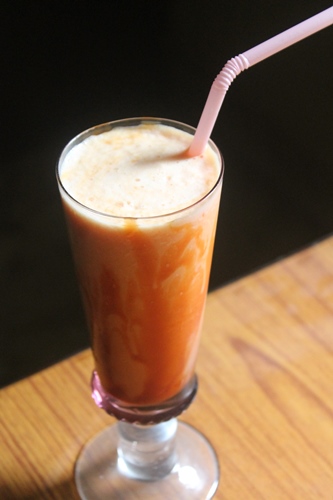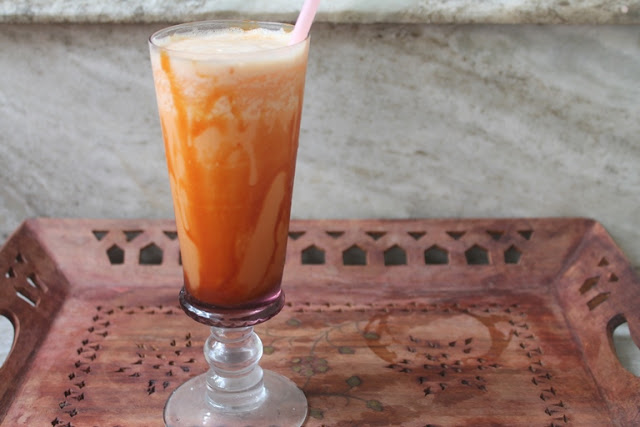 I am Aarthi, a happy homemaker, mom of two beautiful girls, married to my high school sweet heart. My goal is to teach people that cooking can be way more easier and joyful than they think. Yummy Tummy features recipes all over the world with step wise pictures which surely shows the ease of cooking.